Every now and then, there comes a fragrance that shakes the perfume world and redefines the rules. Rules once applied, no longer work. Back in 2014, when I was getting more serious about this hobby, I got introduced to brands such as Tom Ford, Amouage, and others. One that stood out the most, was Frédéric's Malle Musc Ravageur.
Back then, when I was a true beginner, trying something wilder than a typical designer, opened up a whole different olfactive pallet for me. No surprise, since the most "out there" fragrance I've used was Joop Homme(which I loved in my fragrant Salad Days). Six years later, and I'm still in love with this masterpiece.
Although I'm yet to sample other fragrances from this brand, many other reviewers have pointed this one as the pinnacle from Frederic Malle. Also, Portrait of the Lady always comes as the close throne contender. Thus, pick your poison.
So, what's the deal with this one? Is it worth the hype and why is the public so divided? First, let's understand what brand was trying to achieve through the skilled nose Maurice Roucel:
"Musc Ravageur is sensual and sophisticated. Powerful yet perfectly controlled. Dramatic and mysterious. Musc Ravageur is a grown-up perfume, an uncompromising Oriental, which trumps current fads. Its explosive departure of bergamot and cinnamon is set against a lusty backdrop of vanilla, musk and amber. No flowers, just a refined and exalted skin scent."

– a note from Frederic Malle brand.
Don't have time to read the whole review? No worries. Here are my quick five takes from the review.
A masterpiece fragrance
Spicy/Gourmand/Oriental creation
Comes from the brand that promotes perfume artistry
Created by Maurice Roucel
Best for experienced fragrance enthusiasts over the age of 30
Musc Ravageur in three words: BOLD – WARM – COMFORTING
I'm gonna be straight with you and say that this is perfume is one of those once in a generation unicorns which should be on your must-check list. Let's jump into the review.
Brand and Fragrance History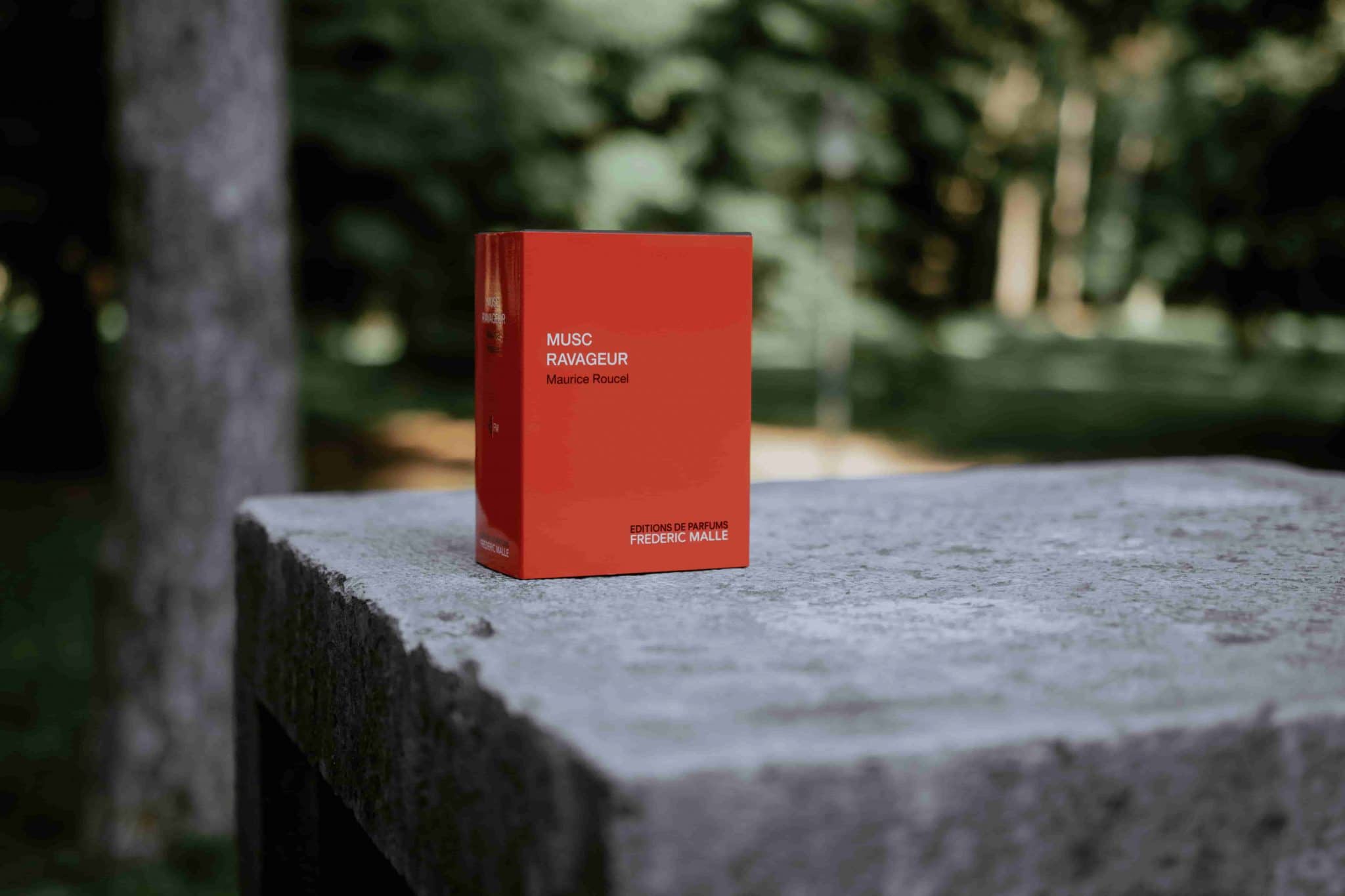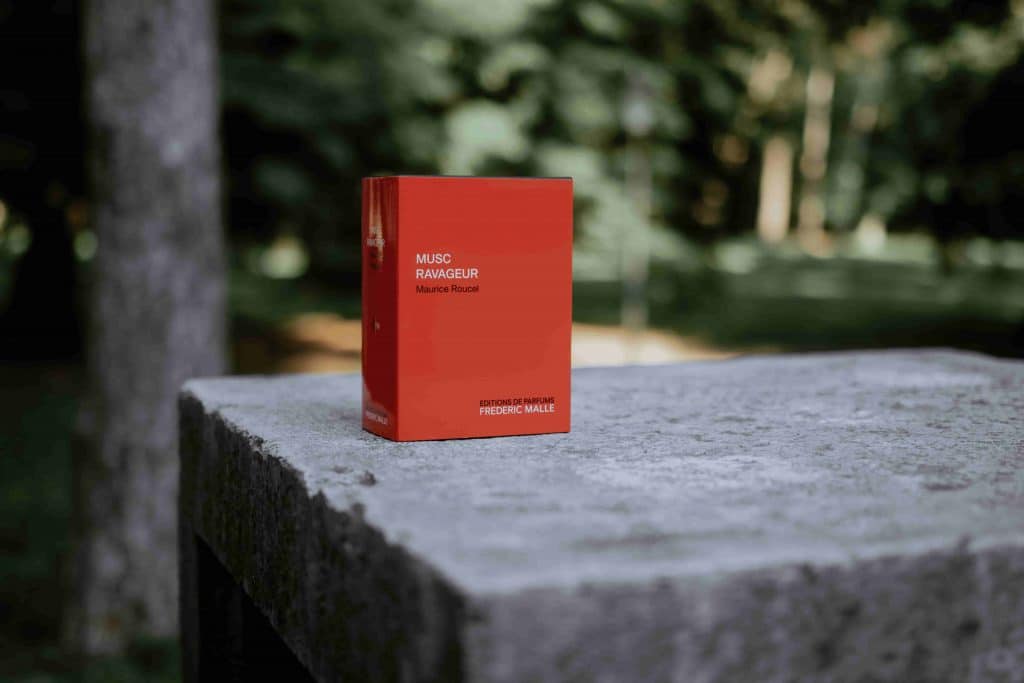 Frédéric Malle
Frederic Malle is a French entrepreneur who founded French luxury perfume brand 'Editions de Parfums Frédéric Malle' back in 2000.

Before he founded his brand, he was interested in the marketing and art direction side of the perfume business and attended the History of Art at New York University. This is where he developed this authentic style and combined design, architecture, and contemporary art.
After graduation, he worked in the photography and advertising industry for some time. At Laboratoires Roure, he worked as Jean Amic's assistant and became an expert in the perfume formulation and raw materials used in perfumery.
The real success came when he consulted for Hermès under the late French billionaire Jean-Louis Dumas and for LVMH under the Christian Lacroix. While being in Hermès, an opportunity arose and he went to perfumery school for two months.
Long story short, niche house Éditions de Parfums Frédéric Malle was born from the teachings of Françoise Caron, Edouard Flechier & Jean Guichard.
---
Editions de Parfums Frédéric Malle Brand
Mr. Malle does not create perfumes for his brand. He stands as the 'Editor' who works alongside with the perfumer. The life of a new creation used to come from something he calls mood boards. In this briefing, using his background in art history and trough imagination he triggered the perfumer's creation process.
These days, everything starts with a conversation with the perfumer. What is more interesting, is that he treats perfumers as valued artists with freedom and creativity as the priority.
In this way, perfumers are guided to their artistic top level by which their creativity is praised. I also love the fact that each perfumer has no time or budget limits, and each work of art is signed by its respected author.
With this unique opportunity, the brand's catalog is full of different styles, classic revivals and progressive fragrances. As of August 2020., brand has 32 fragrances done by 14 perfumers.
Frédéric Malle Brand was sold to Estee Lauder company in 2015. which is even now, 5 years later a conversation stater when it comes to mayor reformations which probably occurred at that time.
---
Blend History
Maurice Roucel, a legend within the fragrance community, is a creator of Musc Ravageur. Some of his other famous creations include:
Gucci Envy for Her
Amouage Reflection Woman
Rochas Man
DKNY Be Delicious
Lalique pour Homme
Bond No. 9 New Haarlem
Nautica Voyage

He started his career as a self-taught perfumer in 1973. and worked at Chanel for six years as the head chromatography chemist. Throughout the years he developed his scent style which includes musk, amber, and white flowers. Maurice is a proud holder of 2002. Prix François Coty award.
He started developing this perfume back in 1998. when he was introduced to Frédéric Malle. A little known fact is that back then, this formula was originally intended for Jean Paul Gaultier and was much more animalistic.
Roucel took the opportunity to present this formula to Malle, formula which he considered his best creation and the closest to who he is. Being impressed, Malle went upstairs to do some testings with his assistant, and the only thing that was added by Roucel was bergamot to round up the top notes.
That's how this spicy oriental got it's final touch. A scent that represents warm and sensual female skin, and it's literal English translation means "Raging Musk".
---
Notes and Classification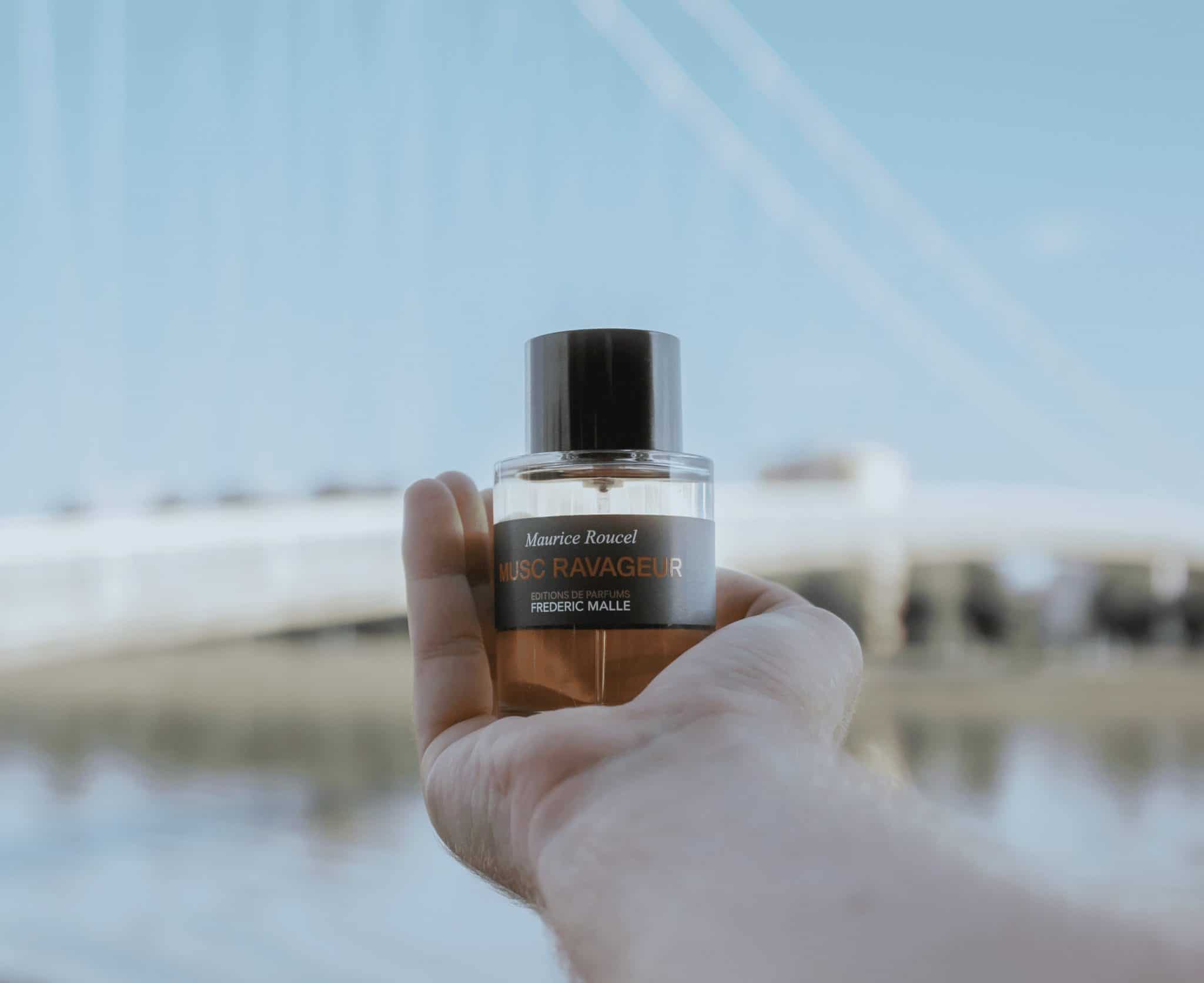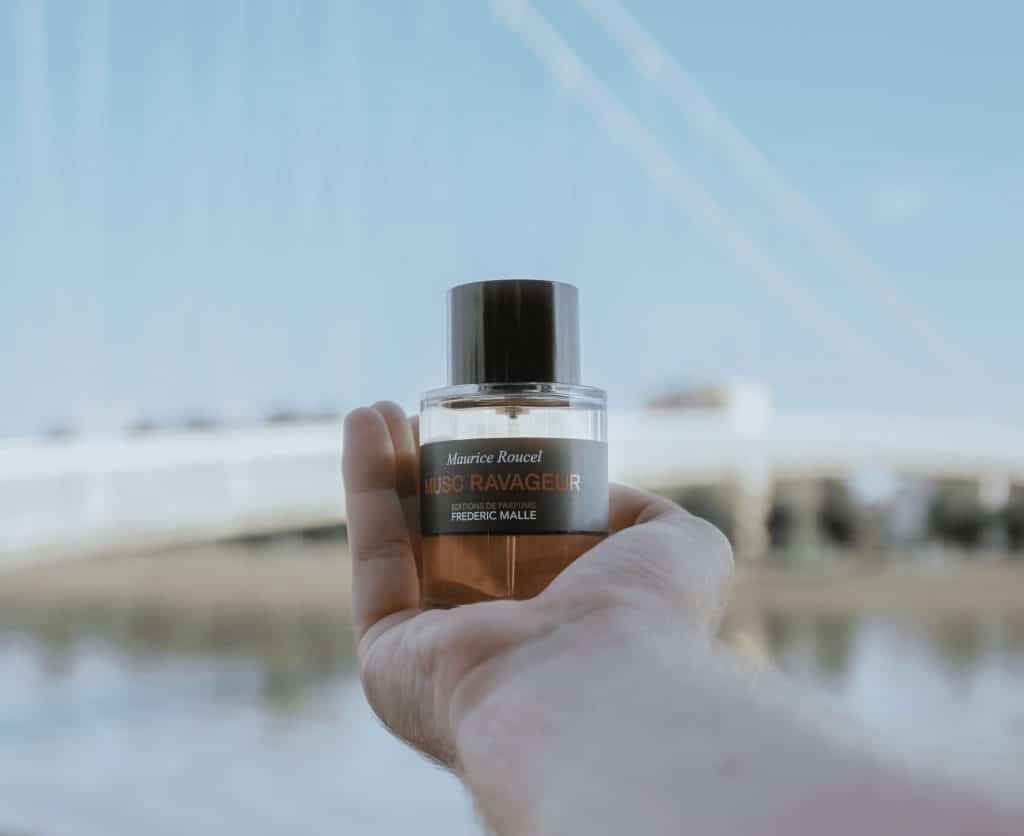 Perfumer: Maurice Roucel
Fragrance Type: Spicy, Gourmand, Oriental
Seasons: Fall and Winter
Occasion: Nighttime, Business, Romantic
Wearability: low to medium
Age Group: 30+
Longevity and Sillage: 8 – 10 hours of longevity with moderate projection
Target Audience: Confident, Unisex
Ease of Use: Experienced User
Release Date: 2000
OFFICIAL NOTES
Top notes: Bergamot, Mandarin, Lavender
Heart notes: Amber, Vanilla, Musk
Base notes: Sandalwood, Musk
---
Visual Presentation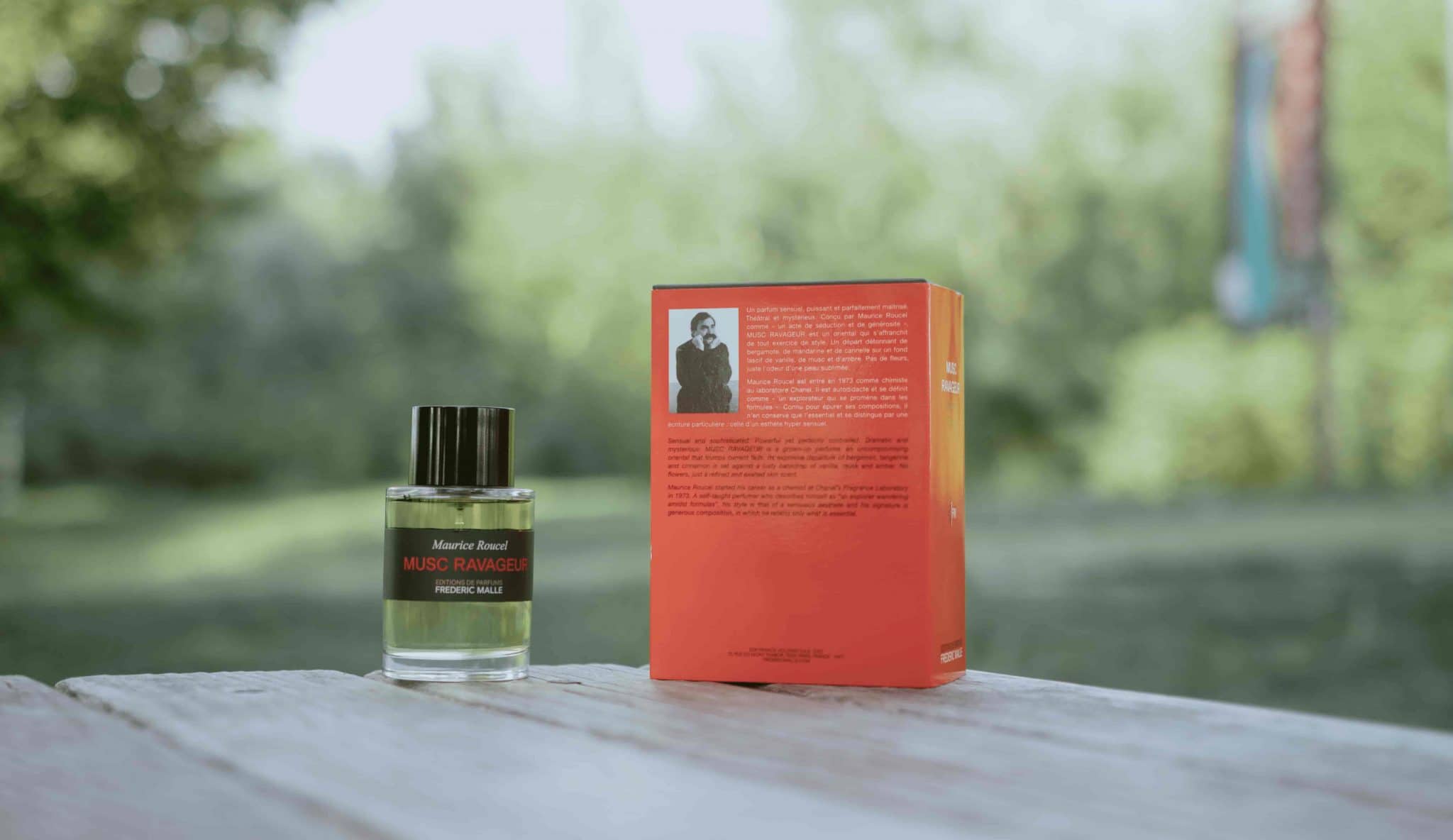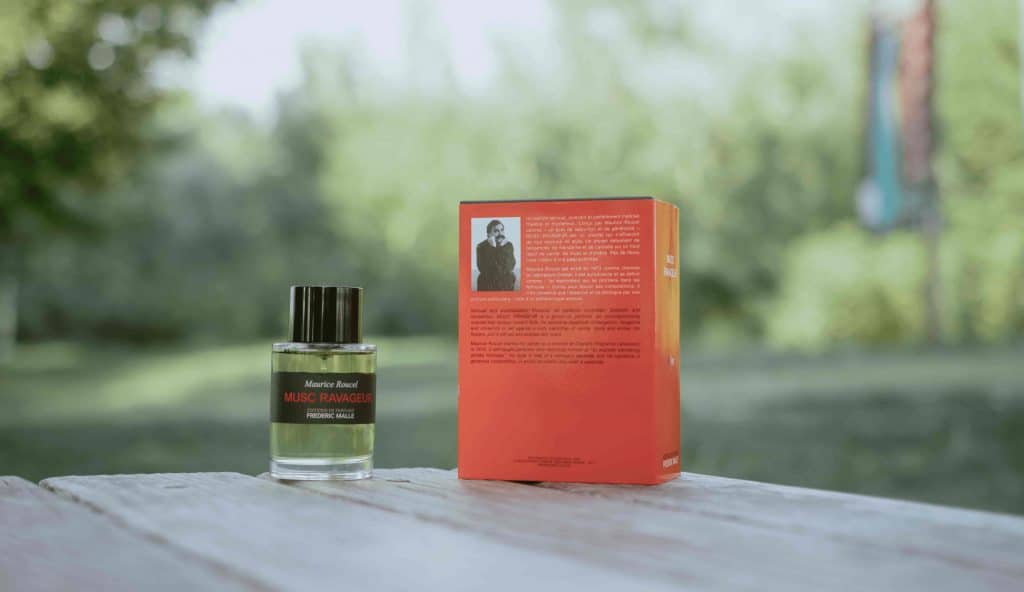 Looks aren't everything? Right? After reading more about the brand and what it stands for, it all fits together. The bottle and the packaging are designed by Frédéric Malle in which his love for graphic aesthetic is visible.
Paying homage to the golden era of perfumery, the rounded heavy bottle celebrates the past and looks to the future. While I always strive to aim objectivity, I have always liked the simpler designs.
Designs which don't have to say "Hello, look at me. I'm here" to state their intention. Most of the fragrances from this brand come in the same looking package which placed side by side on a shelf, look like books.
Thus, well-executed Malle's "Perfume Publisher" idea fits. Since the perfumery is art, like music and film, what I would love to see from other serious brands in the future is naming the perfumer name on the packaging.
Currently, the only thing which could be improved would be the sticker on the bottle. For no clear reason, it tends to have strange color discoloration on the edges. The cap is nice and heavy with the brand's logo on the top.
The hard paper box comes in two layers. The red sleeve and encyclopedia-like mat grey box. On the front side of the box, all the important stuff like brand, fragrance, and perfumer's name are placed.
While on the backside, you get information about the perfumer and the fragrance itself. Both in English and French. Don't forget to check out that "stash" Roucel is rocking on the picture.
The bottle comes out sideways and sits securely between the foam and shiny foil-like material. When we pay this amount of money for luxury brands, it is expected to have a presentation that follows the juice. Just like here.
If there is anything I disagree with, it's the niche brands going with "minimalism" to cover poor design.
---
My Experience with Musc Ravageur
It's not that hard to guess how much I like this perfume. Heck, it's even my first Holly Grail Fragrance review on the Scent Grail website. If there was only one fragrance for which I would like to be remembered, that would be Musc Ravageur.
It speaks to me in a perfect way, and if my house was burning down, this one would be saved. Even though I have praised this fragrance in the last few sentences, it's not a safe fragrance. Far from it.
For some, it can be the best thing they ever smelled, while for others, it can be a complete turnoff. So, it's important to always test and sample fragrances before you place an order. That is my golden rule. Trust your nose and sample, sample, sample.
Before I start to write my personal experience with the fragrance, there are a few things I've noticed which I have to explain. First, people who liked the famous Guerlain Shalimar, will be right at home with this one.
There is no doubt, that Roucel was inspired by Jacques Guerlain's masterpiece from 1925. Not an imitation, but a big thank you. I have noticed that Shalimar's balsamic ghost pumps trough out the fragrance.
Thus, in some way, Musc Ravaguer could be called Shalimar of the 21st century. And if you still haven't tried Shalimar, just do it. It's fantastic.
Second, I've noticed is that there are few notes missing from the official note breakdown. Such as Cloves and Cinnamon which are very prominent.
Musc Ravageur opens up hot and citrusy. From the start, Cloves and Cinnamon are there to announce the spicy heart while Bergamot and Mandarin dance together with somewhat medicinal Lavander.
This phase lasts only a blimp of time to prepare you for its balsamic heart. The intelligently composed heart of Amber, Cloves, and Cinnamon doesn't let the animalic civet musk get out of the hand. This is my favorite part of fragrance since it reminds me of the festive season.
Alongside Tom Ford's Tobacco Vanille and Burberry's London, it's the only other fragrance that takes my mind to that place and time.
A time when the family gets together, hot cookies for oven sprinkled with gentle vanilla are on the table, and everyone is having a great time. When I wear this, I can imagine myself sitting near the fireplace, sipping hot cinnamon tea, and enjoying the warming atmosphere.
Also, this is the part when the famous Shalimar's backbone peaks. But, there is a catch. For some, potential deal breaking catch. While you are enjoying your time with the family, in the corner of the room, there is something strange.
A creature, not wild, but not yet domestic is looking at you with its menacing stare. This furry creature doesn't oblige the rules, and depending on your stare, acts accordingly.
The good news, the monster never comes with sharp teeth straight at you if you spray less. After being exposed to this perfume for a long time and tested many samples, it's due to the many reformulations which I will discuss later on.
Bad news, if you are sensitive to musk accord, there is a slight chance you'll get a small amount of urinal vibe. Truth is, nowadays, this perfume is more gourmand than its oriental.
This comes from its edible parts like Spices, Tonka, and Vanilla being amped-up and animalic qualities placed in the background. After 4 hours, the fragrance evolves to base, and that creature disappears to reveal a cozy drydown.
After 4 or so hours, the fragrance evolves to base, and that creature disappears. Congratulations if you have survived until this point, this fragrance could be for you.
Woody notes mentioned on some other websites, like Sandalwood and Cedar, and hardly noticeable at all. The fragrance is dense and balsamic so if I would have to guess, Sandalwood adds that touch of the creaminess to the composition.
As you welcome the drydown, golden Amber with a touch of leftover Spices and Vanilla play and remind me of sipping a well-crafted Tea as the Golden Hour of the day softly says goodbye to another great day.
This fragrance is progressive, sexy, bold, comforting, and deceptive. 20 years since its releases, and Fragcom still talks about it daily. It is a monumental release and masterpiece. Frédéric Malle and Maurice Roucel have impressed me and everyone should at least try it out. Period.
Most dominant notes: Cloves, Vanilla, and Musk
---
Performance
Every time I wear this perfume, I get 8 – 10 hours of longevity with moderate projection with this one. One should consider wearing it preferably during the colder Fall and Winter days.
While you can wear fragrances anytime you want, this one can get cloying during the warmer days. I did once get a comment that I smell like bubblegum during the Summer.
I'm gonna touch reformulations for a little bit. Due to the constant EU regulations, this fragrance has been reformulated many times and surely, during the Estee Lauder acquisition in 2015.
After doing research on this topic, I'm not the only one who has noticed that if used to be stronger before 2015. But, the great news is that they haven't messed up with the formula. The fragrance still has it's the recognizable smell.
The only note which has taken the mayor hit in performance from its early days is Musk, but trust me, you can live with it. It's not that big of a deal nor is it a deal-breaker.
Due to the recent trend of niche houses releasing flankers of their most popular pillars, I wouldn't be surprised to see a flanker of Musc Ravageur in the future.
---
Target Audience
The unapologetic blend of vintage and modern composition targets experienced fragrance enthusiasts over the age of 30. It is not a fragrance for beginners but still gets a recommendation from me to try out even if you are at the start of your perfume journey.
The fragrance works wonderfully on a woman as it does on man, so don't be shy. No matter what anyone tells you, all perfumes are unisex.
If you are confident, it can work great in the work environment as it would in a romantic setting. The wearability is somewhat moderate and expect a 100 ml bottle to last you for years.
---
Pros/Cons
PROS:
+ arguably the best oriental in the world
+ unapologetic and progressive composition
+ great price for what you get
+ great performance
+ masterpiece "must-check" perfume
CONS:
– not for beginners
– limited wearability
– reformulated
---
Availability
Musc Ravageur comes in different bottle sizes such as 30ml for $145 USD, 50ml for $205 USD, and 100ml for $290(Official pricing from Aug. 2020).
You can purchase all Frederic Malle fragrances and brand's beauty products on their USA or International website. You can use Store Locator to find a shop near you.
Here are some other stores I have found which sell Frederic Malle fragrances:
---
Final Thoughts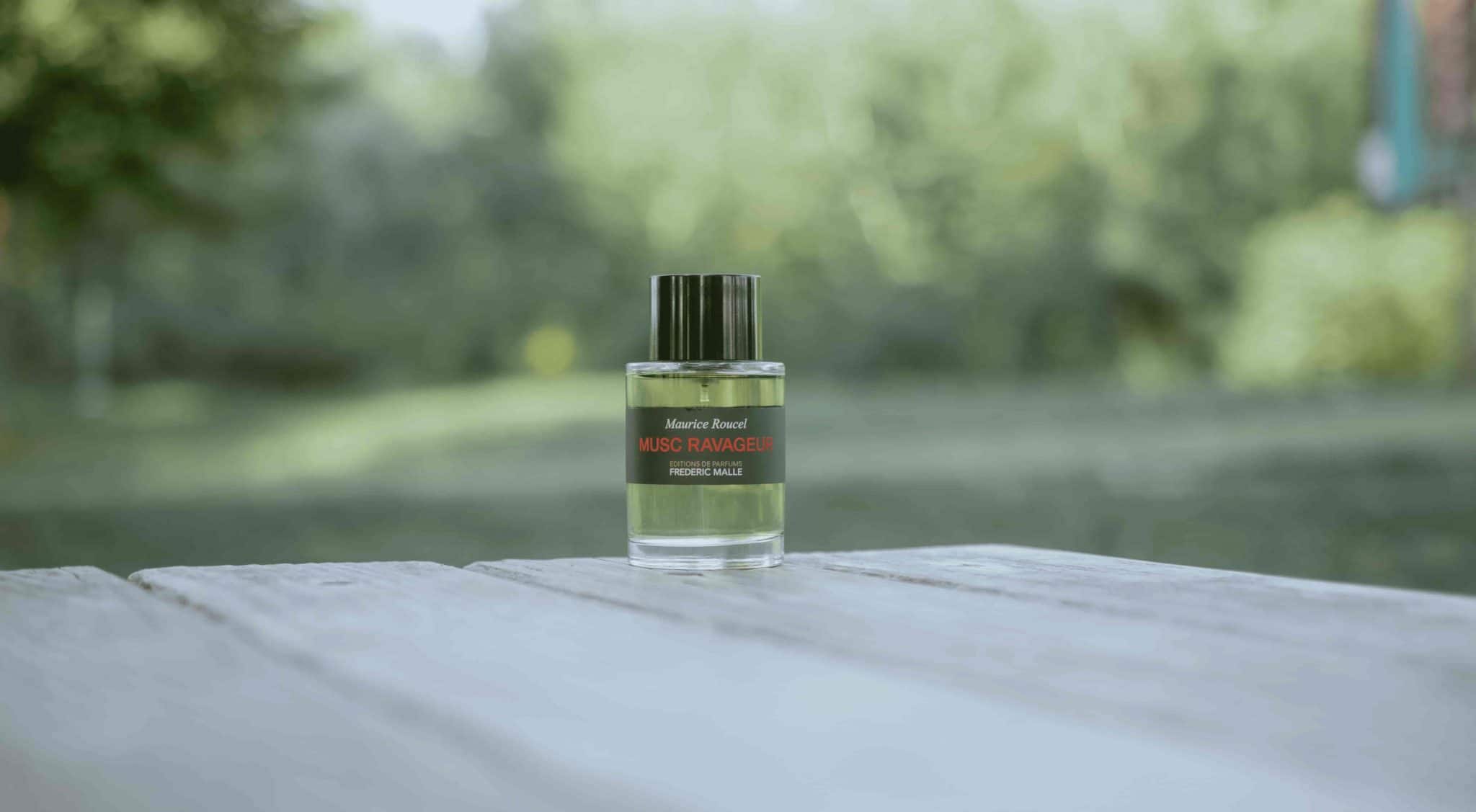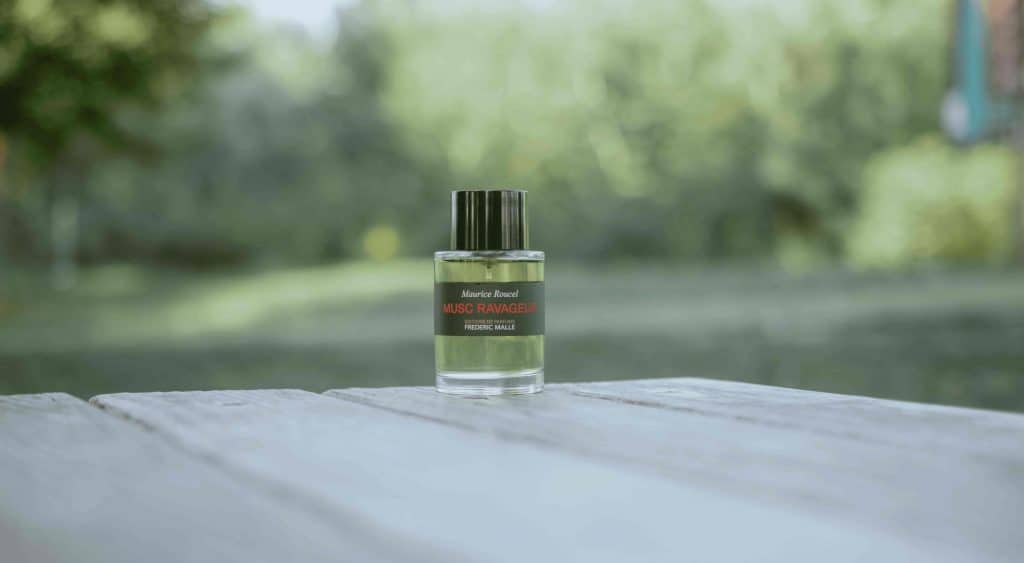 As always, thank you for your time to read the review. With all my heart I recommend wonderful Musc Ravageur to any serious fragrance enthusiast. It is one of a kind Holly Grail Scent and a true masterpiece creation.
Hopefully, I will explore more from this brand as the time goes and will try to hunt down Portrait of the Lady next. Before I finish this article, there are some alternatives you can try out if you can't Musc Ravageur anywhere near you.
I have owned now discontinued Meharees from L'Erbolario which is relatively close and you can track it down on websites like Ebay and such. Another fragrance is Labdanum 18 from Le Labo, and it doesn't come cheap. I haven't tried that one.
Please do tell me how did you liked my review and what are your thoughts and experience with Musc Ravageur.
Thank you once again and stay safe!
Love, Marin.
#scentgrail
"Through mindfulness, serving you, to find your unique Holly Grail Scent."

– Marin Kristic
Buy me a coffee