Welcome to the Scent Grail Website and my first review. Why Zaharoff Signature Pour Homme as my first review? Since my Blog is called Scent Grail, I find it best to start off with a fragrance called Signature.

Before we begin, let me disclose that this fragrance was gifted to me by George Zaharoff who is the man behind the brand Zaharoff.

I did request the bottle for the review many months ago when this website was a concept in my mind, and George went miles above the expectations to deliver this product to Croatia.

Under no circumstances was I pushed to review this fragrance or give it a positive score which means, everything you see here is based on my personal experience with the fragrance itself.
This brand started to get buzz around early 2019 when I have discovered about this fragrance trough the various sources like YouTube and Fragrance Forums. Signature is an interesting take on "old school meets modern age perfumery" which will I explore further in the article itself.
Don't have time to read the whole review? No worries. Here are my quick five takes from the review.
A signature-worthy fragrance for the experienced gentleman.
Priced at $95 USD for the smaller 60ml/2oz bottle
Woody/Spicey/Aromatic fragrance
For day-time wear. Requires a smart casual business outfit.
A modern interpretation of an old-school fragrance.
Thank you, George, for your kindness and positive attitude. Here is my take on your fragrance.
Signature in three words: RESINOUS- INTOXICATING – PLUSH
---
History and Fragrance Review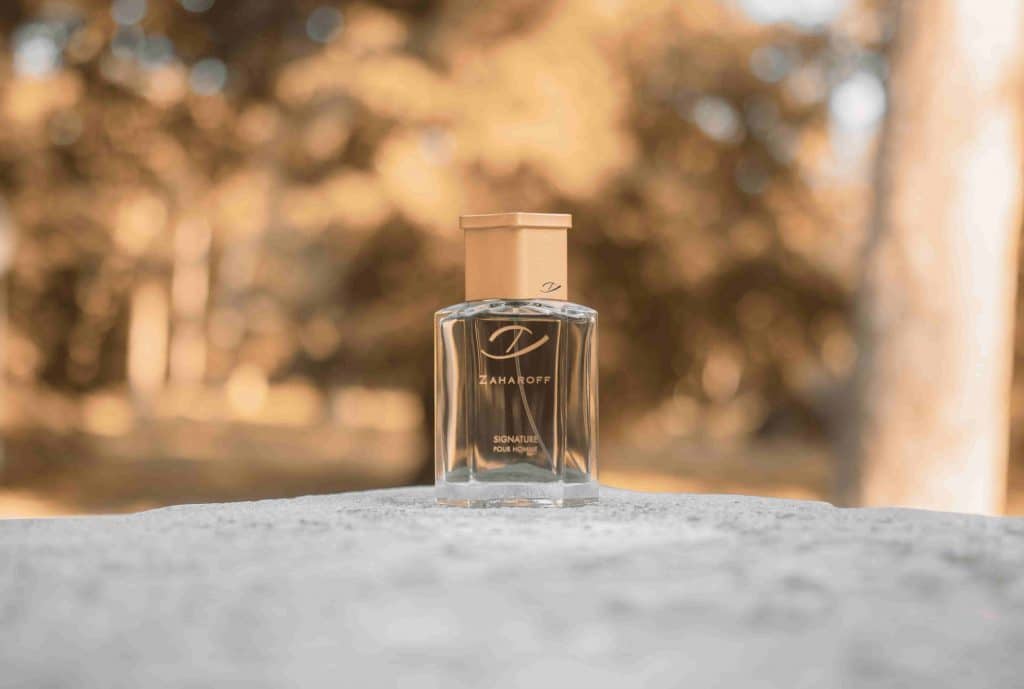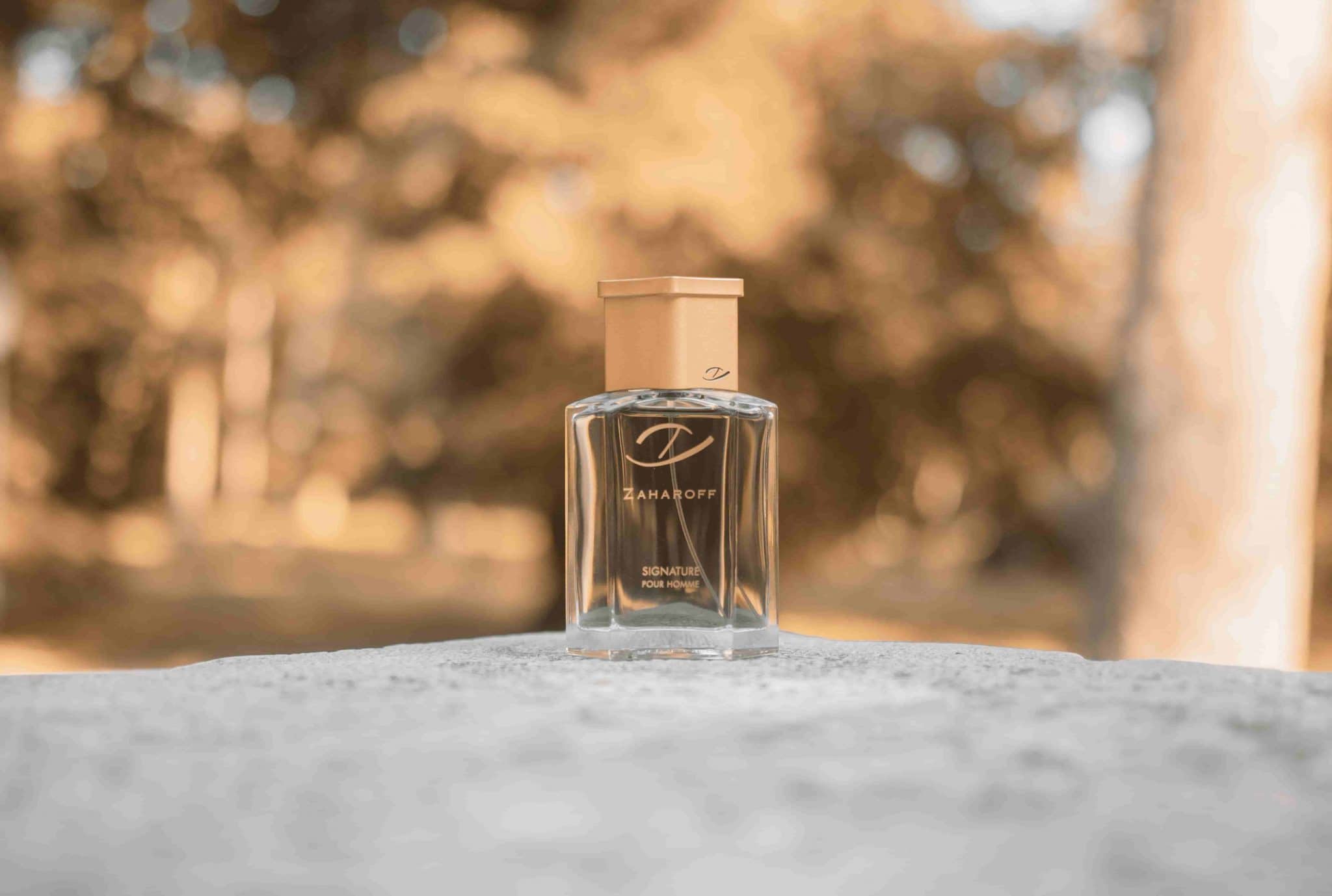 After doing a little bit of history research, I have found some interesting things about Zaharoff Signature Pour Homme:
this fragrance is based on the Zaharoff pour Homme. Released in the year 1999 and done by the same perfumer; Claude Dir.
Zaharoff Brand is transparent about the ingredients they use which you can see here
The fragrance uses the combination of natural and synthetic oils
George did a multiple "Review the Reviewer" Signature promotion and guest appearances on multiple fragrances based Youtube channels. A feat I'm yet to see by other brand representatives.
On his Youtube Channel, you can find more about his journey through the world to source each ingredient for his scent. It is a series of more than a dozen episodes which I highly recommend watching.
Notes and Bottle Sizes
OFFICIAL NOTES
Top notes: Fresh Cardamom, Lavender, Black Pepper, Juicy Pear, Blue Cypress
Heart notes: Ginger Roots, Blonde Cedar, Temple Oud, Iris, Pimento Leaves, Fir Balsam
Base notes: Creamy Sandalwood, Gold Patchouli, Black Amber, Myrrh, Tolu Balsam

Perfumer: Claude Dir, MANE
Bottle Size and Pricing: 60 ml for $95 USD and 120 ml for $155 USD(prices from Aug. 2020)
Fragrance Classification and Occasions
Fragrance Type: Woody, Spicy, Aromatic
Seasons: Spring and Fall
Occasion: Daytime, Smart Casual
Age Group: 25+
Longevity and Sillage: 8 – 10 hours of longevity with moderate projection
Target Audience: Men, yet I think that a woman could potentially pull this of equally good
Ease of Use: Ideal for Moderate or Experienced User
Release Date: 2018
---
Visual Presentation and My Experience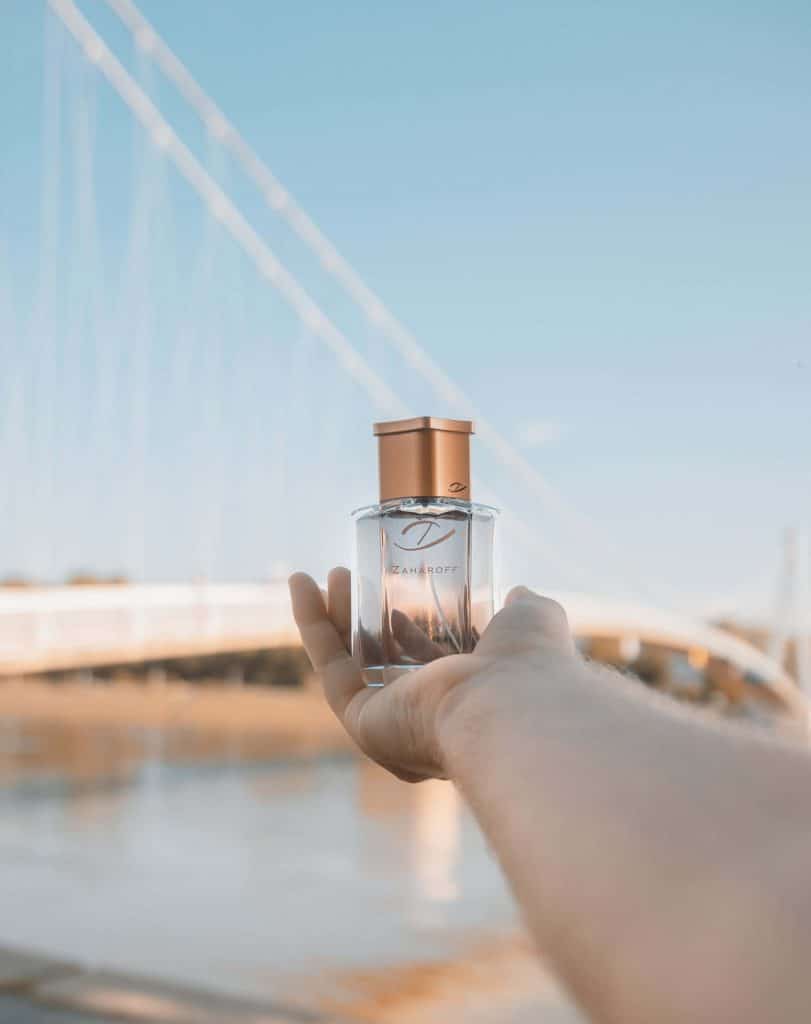 I was equally impressed with the bottle as I was with the scent itself. Heavy bottle with the super-tight cap which resembles the modern and sleek building that comes to life as the purple neon-like juice shines trough. Attention to detail is spot on and the laser cut of the Zaharoff logo on the cap is a nice detail.
I'm a fan of the old school perfume design and this kind of style suits my taste. It looks great on the fragrance shelf.
The gold and black combination of the coffin/plate-like box looks just ok, although it still carries a much expensive style than a typical designer fragrance. This is a part of the fragrance that I would change to something simpler like the bottle itself.
Last but not least, each bottle comes with a positive life affirmations card such as "I am in control of my own destiny" and a bottle number which you can register via email to join the Zaharoff society. Nice touch.
All in all, I'm happy with what I have. I usually also keep all of my boxes, so I'm keeping the Signature one as well.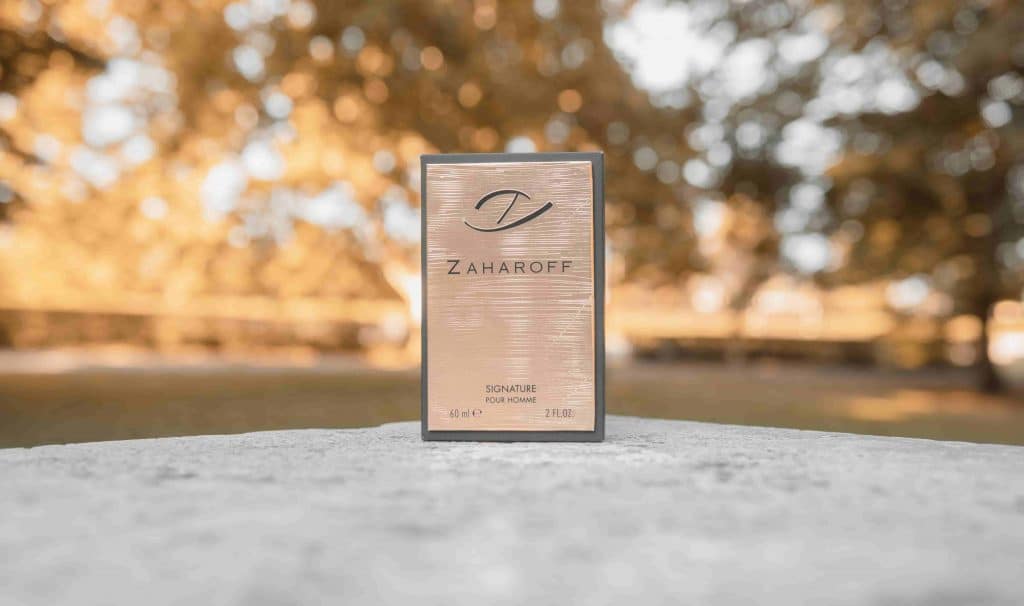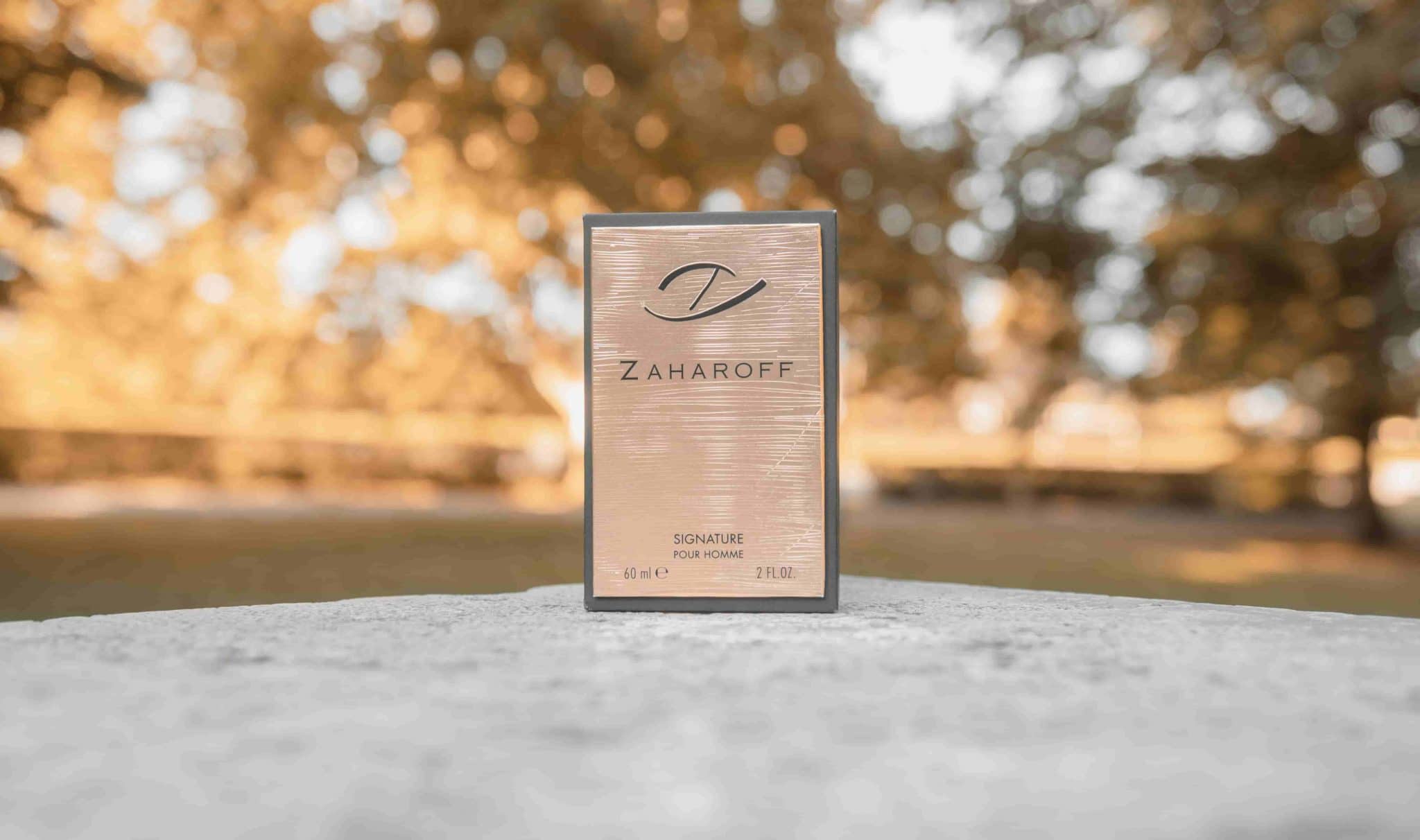 Fragrance Development
If there was only one thing that I would have to highlight from my experience with Signature, that would be the quality of the composition, and the blend itself.
Like it used to be in the "good old days" of perfumery. You know, the days when the fragrance was dense and thick. That is something that we rarely see these days, especially in the designer realm.
Not that I'm a niche snob, but I prefer when luxury items like fragrances reflect that in-depth of quality. The fragrance opens up with the blast of sweet and aromatic Lavender, supported by peppery Cardamom and watery Rose(similar to Ungaro III).
My nose doesn't pick out Pear and Cypress which are also listed in top notes. I suspect that Pear is blended to add that touch of sweetness and Cypress to pump out the aromatic part of Lavender which is the main player in this stage.
Unfortunately, this is the least favorite part of fragrance to me, and it smells a little bit weird. Still, it's well worth sitting through the opening in case you are on my side of things.
The transition to Mid-Notes and Drydown is a completely different story as this is the time when fantastic Sandalwood comes to play. The killer Lavender note seems to push even more in this stage while getting a little bit powdery as the masculine Iris rounds the opening sharp edges.
With precise execution from Mr. Dir, Oud doesn't get wild at this stage and only those who search for it will find it. I applaud this decision since beginners won't have any issues wearing Signature.
As mentioned a few paragraphs above, Sandalwood is most-detectable from the mid-stage and seems to gain its power the longer it stays on the skin. The heavy dose of this molecule blends together the resins such as Amber and Myrrh while not letting them get out of control and keep the orchestra synchronized.
Drydown is my favorite part of this fragrance, and anyone who loves resins should feel right at home at this stage. Just keep in mind that it can sometimes smell like the '80s and '90s.

Most dominant notes: Lavender, Sandalwood, and Myrrh
---
Performance and How to Wear It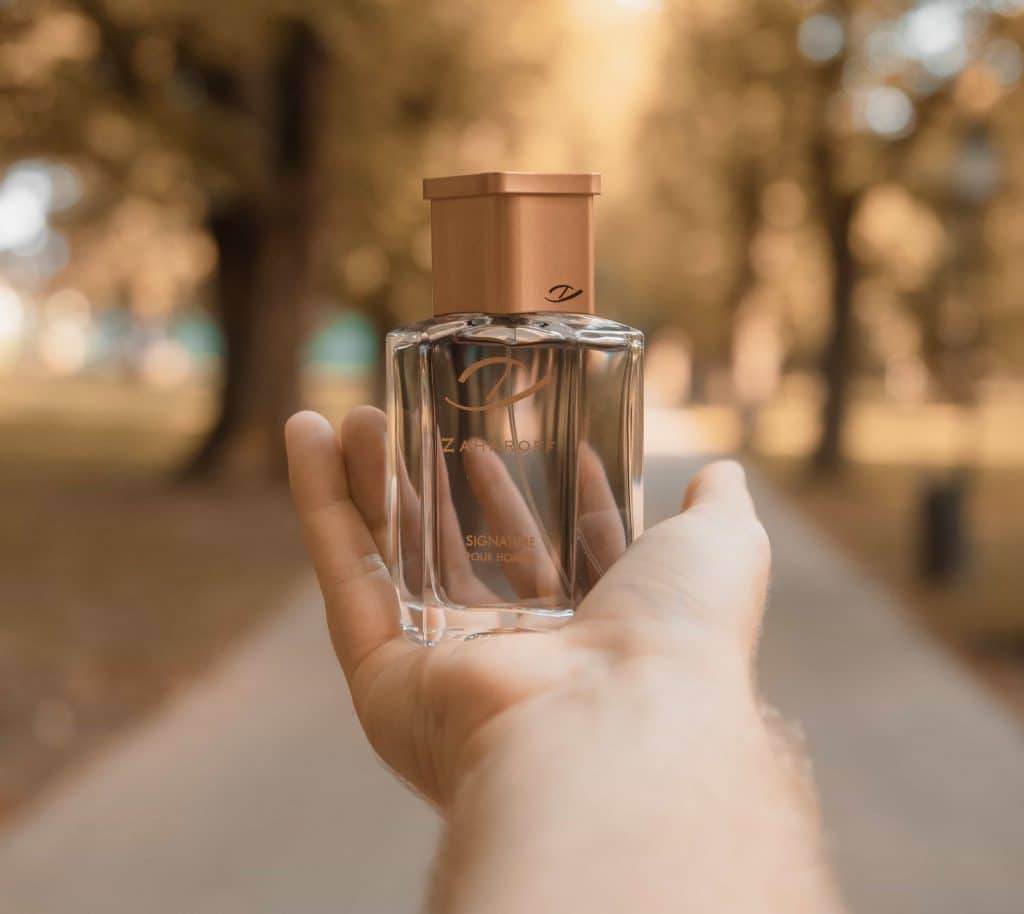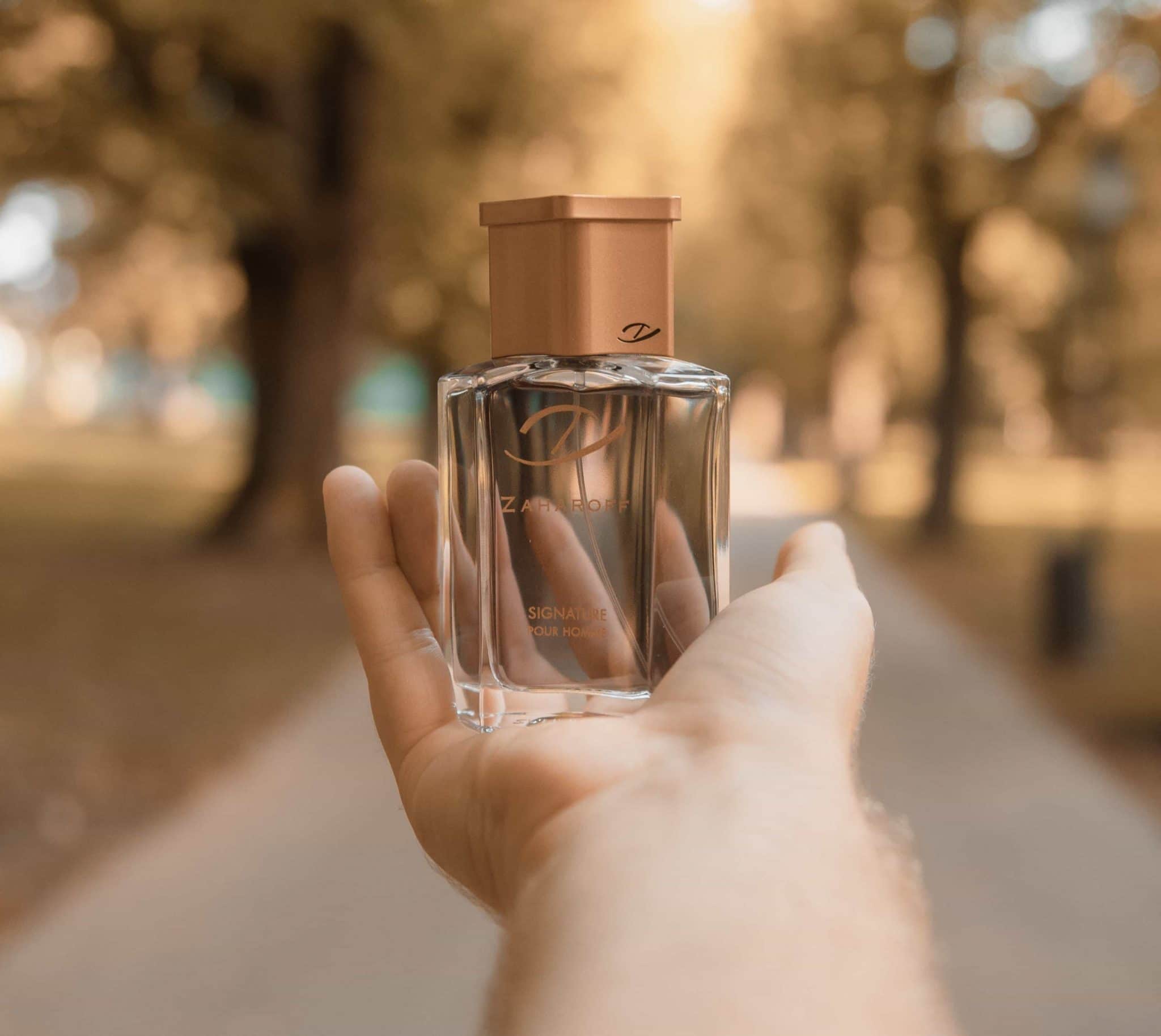 At first glance, by looking at a note pyramid, one would expect a big and bold fragrance. Agarwood, Frankincense, Myrrh, and Amber are just to name a few.
Well, it's not and I'm 100% sure that there is a good reason why George Zaharoff named the fragrance as it is. During the milder Spring and Autumn days, you can expect Signature to last you the whole working day with moderate projection.
When it comes to attire, rocking the Signature with tracksuit won't do. I recommend smart casual outfit and simple and washed up colors. Otherwise, this fragrance will wear you.
I would imagine Daniel Craig wearing this in his James Bond movies, but hey, you don't have to be James Bond to wear Signature.
Pros/Cons and Final Thoughts
Like every fragrance and almost everything in life, nothing is perfect. So, I'll just quickly give a few pros and cons before I give my final thoughts. Some of the points below can vary from person to person.
PROS
+ original creation
+ quality juice
+ good performance
+ good choice for a signature fragrance
+ shipping worldwide
+ You can get a sample for $ 0.50(US residents)
+ Samples can be also shipped worldwide(check the Zaharoff website for more details)

CONS
– bigger bottle pricing goes into niche territory
– not suited for all seasons
– can smell like fragrances from the '90s
– not for beginners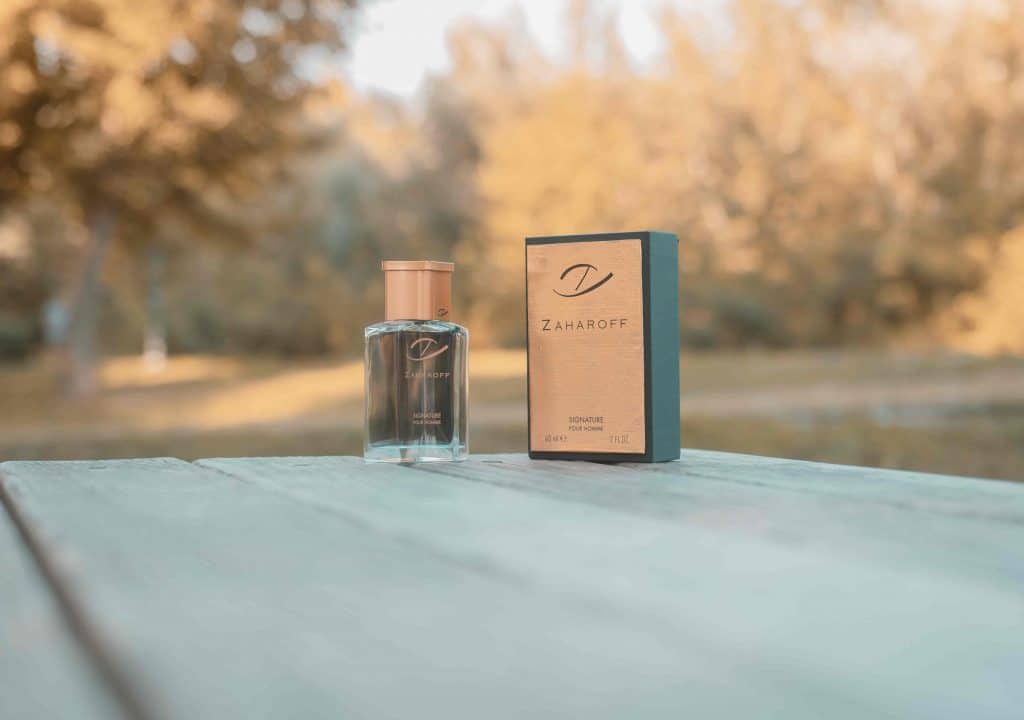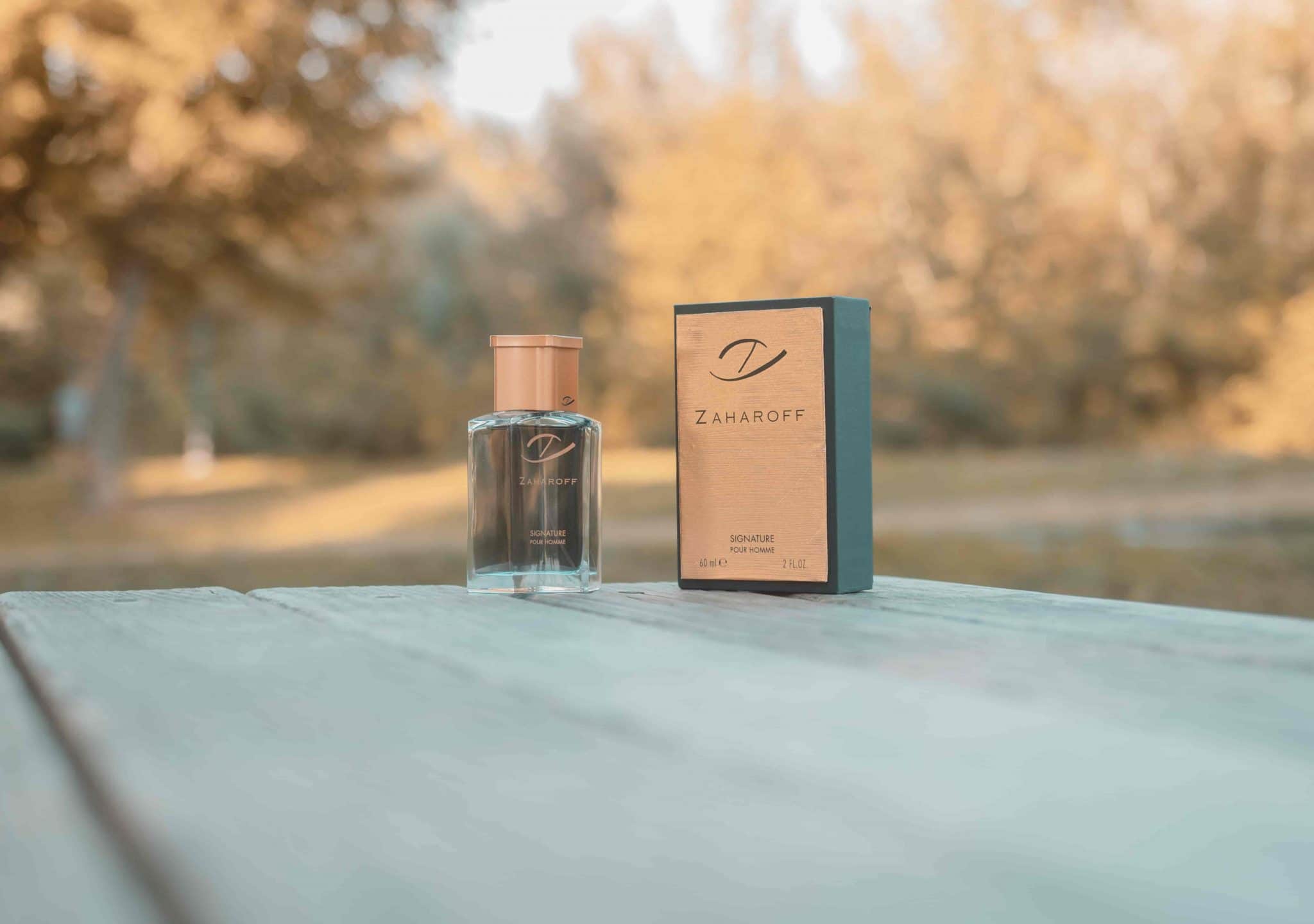 George's fragrance will be in my rotation in the upcoming Autumn. As someone who has already tested many fragrances during these fragrant years, I have to say that I liked this scent.
I enjoyed my experience and will continue to wear it. I'm also glad to see that George finally ships all his products worldwide now.

This was not available when I received this fragrance in early 2020. So, how does this one fares on the Scent Grail recommendation score? Sample it since you can do it for practically free and then decide is it for you or not.
You can buy Zaharoff Signature Pour Homme via the Zaharoff website. It used to be available in Nordstrom, but I cannot find it there anymore.
I'm not gonna get any commission if you buy this fragrance via the link above or was I paid to review this fragrance. But, I would like to hear your thoughts about this fragrance in the comment section below, and how did you like my review.
I'm thankful for your time to read my review, and stay safe.
Love, Marin.



"Through mindfulness, serving you, to find your unique Holly Grail Scent."
Buy me a coffee