Tom Ford Costa Azzurra is an aromatic woody fragrance for men and women launched in 2021. It is marketed by Estēe Lauder Companies as a part of the new Tom Ford Signature Line rerelease.
Unlike the original Private Blend release from 2014 created by Yann Vasnier, this new fragrance comes with an uncredited perfumer.
Since 2018, Tom Ford company has been discontinuing their less popular niche Private Blend fragrances and rebottled them into a more affordable designer line to give a new life to fragrances that weren't selling enough.
This was the case with Tom Ford Ombré Leather, Tom Ford Beau De Jour, and a couple of other fragrances that with a lower price tag got more popular, and in my opinion, managed to become one of the best fragrances from the 21st century.
I believe in living life the way that you want to live it every day, and if you do that, you don't really need to have New Year's resolutions.

TOM FORD
Tom Ford Costa Azzurra in three words: SPARKLING – GREEN – FAMILIAR
Affiliate Disclosure: As an Amazon Associate I earn from qualifying purchases. Purchasing via provided links/banners comes at no additional cost to you. Scent Grail only recommends products and/or services that are insightful and helpful to readers. For more info please read Affiliate Disclaimer.
Don't have the time to read the review right now? No worries! Here are my 5 quick takes:
A Private Blend fragrance released in Tom Ford's Signature line which is a great summer fragrance for anyone wanting a safe and well-blended perfume
Created in 2021 as a unisex aromatic woody fragrance
The citrus notes are magnificent at this price point
Lasts around 6 – 8 hours with moderate projection
The fragrance basically offers nothing new and comes with a high price tag
Can the new Costa Azzurra compete with the aquatics of today, and does it have that Tom Ford X factor so many Ford's fragrances have? Keep on reading and find out whether is this a high-end fragrance for you.
Brand and Perfume History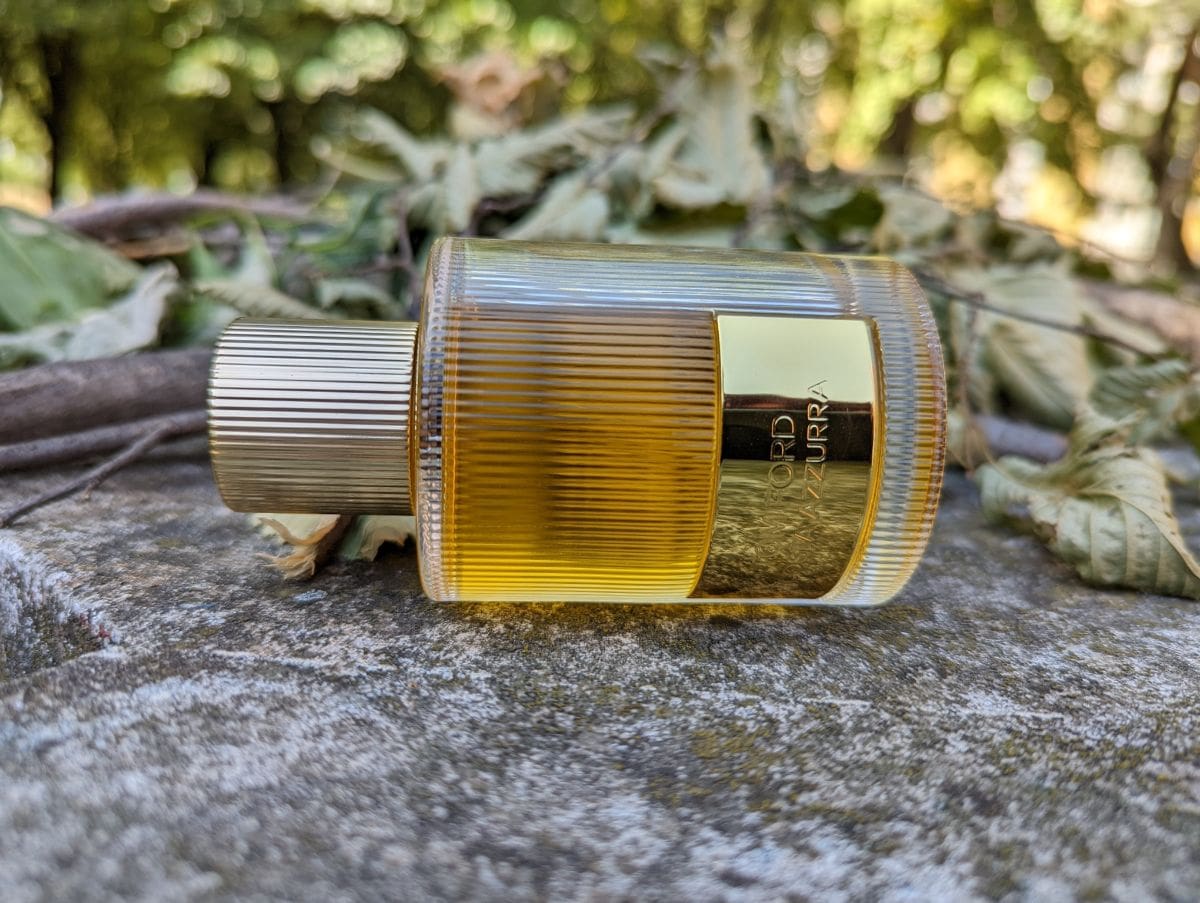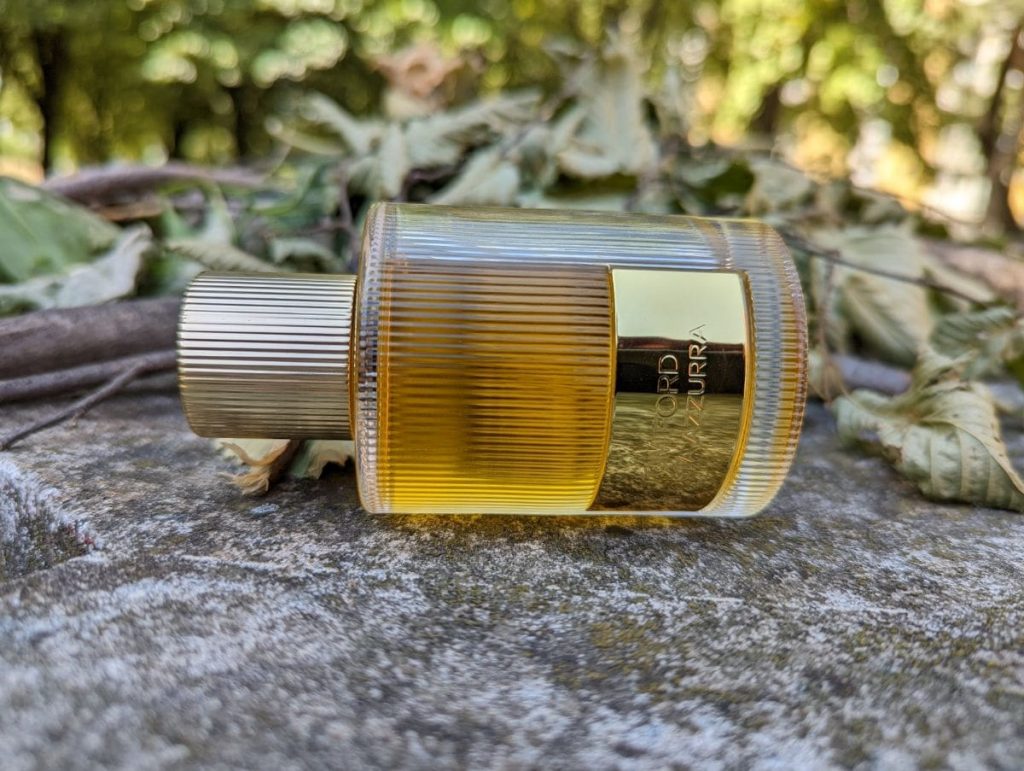 In my personal opinion, Tom Ford's fashion house is Chanel of the 21st century. A brand that does everything right, and rarely does anything wrong.
Thus, it is no real surprise that Tom Ford is my favorite designer and niche fragrance house of all time.
Tom Ford History
Tom Ford is an American luxury fashion house founded by fashion designer and filmmaker Tom Ford in 2005.
Along with fragrances, the brand also offers cosmetics, footwear, ready-to-wear and made-to-measure, and other offerings.
Born August 27, 1961, in Austin, Texas, U.S.A., Thomas Carlyle Ford studied at Bard College at Simon's Rock and art history at New York University from which he both dropped out to focus on acting in television commercials.
He graduated in 1986 with a degree in interior architecture from Parsons School of Design at the New School in New York City.
Ford's breakthrough in the '80s and '90s was working as an in-house designer for Perry Ellis and chief women's ready-to-wear designer for Gucci before being appointed as Creative Director at the same brand in 1994.
Ford's work at Gucci during the early 1990s was mostly behind the scenes, and most of his contributions were overshadowed by Dawn Mello who was Gucci's public face during those years.
Ford's five-year period as the Creative Director at Gucci was remembered as the brand's resurgence to lost glory, and by the time Gucci was acquired by Yves Saint Laurent in 1999, the company was valued at more than $4 billion.
During his time as creative director for Yves Saint Laurent(1999 – 2004), where he was also Creative Director, Ford won numerous Council of Fashion Designers of America Awards, and introduced numerous new styles such as the controversial shaving of the letter G in a model's pubic hair and pulling the classic fashion house back into the mainstream.
Ford was also creatively involved in creating the two brands' most famous fragrance releases that are still praised as one of the best fragrances ever released and are now discontinued:
Gucci Pour Homme 1
Gucci Pour Homme 2
Gucci Envy for Men
Gucci Rush for Men
Yves Saint Laurent M7
Yves Saint Laurent Rive Gauche Pour Homme
Tom Ford departed Yves Saint Laurent in 2004 to start his own brand named Tom Ford SA in 2005 as a venture between Ford and his business partner Domenico De Sole with the launch of a cosmetics line.
During the same year, Ford announced his partnership with Marcolin Group to produce and distribute optical frames and sunglasses.
The first Tom Ford flagship boutique opened at 845 Madison Avenue in New York City in 2007. In September 2010, Ford debuted his label's women's ready-to-wear collection with celebrities such as Beyoncé, Julianne Moore, and Lauren Hutton attending the event.
Tom Ford Black Orchid was the first perfume launched under the Tom For Beauty umbrella in 2006. An opulent mix of truffles, orchid, patchouli, and dark chocolate.
A fragrance much praised by women and men all around the world, placing it in the same level of quality as Chanel No. 5 and Guerlain Shalimar.
In 2007, the Private Blend collection of perfumes was introduced by Tom Ford, a line focusing on the niche side of perfumery. More daring and more complex at a higher price point.
Tom Ford has described Private Blend as his "own personal scent laboratory", suggesting that it is okay to mix two or more fragrances to create your own unique scent.
The three most popular creations from that line are:
As of 2017, Tom Ford Beauty is owned by Estée Lauder while the major shareholder of Tom Ford International is still Tom Ford, holding 63.75% of the shares.
Ford has described "the Tom Ford customer" as international, cultured, well-traveled, and possessing disposable income.
Some of the celebrities that Ford dresses are Beyoncé, Jennifer Lopez, Gwyneth Paltrow, Tom Hanks, Johnny Depp, and Ryan Gosling.
FUN FACT: Tom Ford has directed two movies up to this date. A Single Man in 2009 was nominated for the top award the Golden Lion at 66th Venice International Film Festival, and Nocturnal Animals in 2015.
Tom Ford Costa Azzurra Story
Costa Azzurra was created by an uncredited perfumer in 2021. as a part of Signature Line perfume that currently consists of five other fragrances:
Ombré Leather
Ombre Leather Parfum
Beau De Jour Eau de Parfum
Metallique
Costa Azzurra Parfum
The fragrance sells in 50 ml and 100 ml flacons. At this moment, it is still possible to purchase All Over Body Spray of the original 2014 fragrance.
Press information: "I have always loved fragrances with a transportive quality. Costa Azzurra captures the relaxed and sexy mood of the Mediterranean – for me, it feels like the ultimate escape." – Tom Ford

About the bottle: The Costa Azzurra flacon reflects a warm and elegant presence. The 50 ml and 100 ml editions are each housed in a luxe, fluted bottle with a sleek, gold metal plaque and matching cap."
Perfume theme
A note from the brand: "Tom ford Costa Azzurra evokes the uninhibited sensuality of a Mediterranean escape. Costa Azzurra captures the easy sensuality of a purely uninhibited escape. The exhilarating aroma of sea air, fresh aromatic notes, evergreens, and citrus set the scene and mingle with deeper woody scents — a crisp medley of cypress, oaks, and aromatics."
Notes and Classification
Perfumer: n/a
Perfume Oil Concentration: Eau de Parfum
Fragrance Type: Aromatic Woody
Release Date: 2021
Target Audience: Unisex
Most dominant notes: Lemon, Cypress, Woody Notes
Age Group: 25+
Seasons: Spring, Summer, and Fall
Occasions: Casual, Business, Sport
Longevity and Sillage: 6 – 8 hours with moderate projection
The recommended number of sprays: 5 – 7
Compliments: Medium
Likeability: Medium
Uniqueness: 3/5
Value for money: 9/10
Accords: Aromatic, Citrus, Woody
Reviewed batch code: AB0 – November 2020
Holy Grail Scent Rating: B+
Sample/Buy/Pass: Buy
PERFUME NOTES
Top notes: Driftwood, Seaweed, Oud, Ambrette, Cardamom, Celery Seeds
Heart notes: Lemon, Cypress, Mandarin Orange, Myrtle, Lavender, Artemisia, Juniper Berry, Basil
Base notes: Oak, Incense, Olibanum, Vetiver, Mastic, Vanilla, Citrus Notes
Perfume Presentation
As with all other fragrances from Tom Ford's Signature line, Costa Azzurra also comes in a ridged cylindrical bottle.
Same as Beau De Jour, but with different colors on the cap, and the metal cap that contains the fragrance name.
The cap is made out of a combination of metal and plastic materials that come as a luxury product. One thing in which Tom Ford perfumes don't excel is the somewhat weak atomizers, which require a couple more sprays than usual.
The box is made of simple white cardboard following the colors of the bottle design. Nothing special, but keep in mind that you are getting a Private Blend fragrance quality that comes with a designer price.
PRO TIP: Tom Ford perfumes are highly faked due to their luxury status, and if something sounds too good to be true, it is recommended to stay away from that kind of purchase. Always buy Tom Ford fragrances from legit sources.
My Experience With Perfume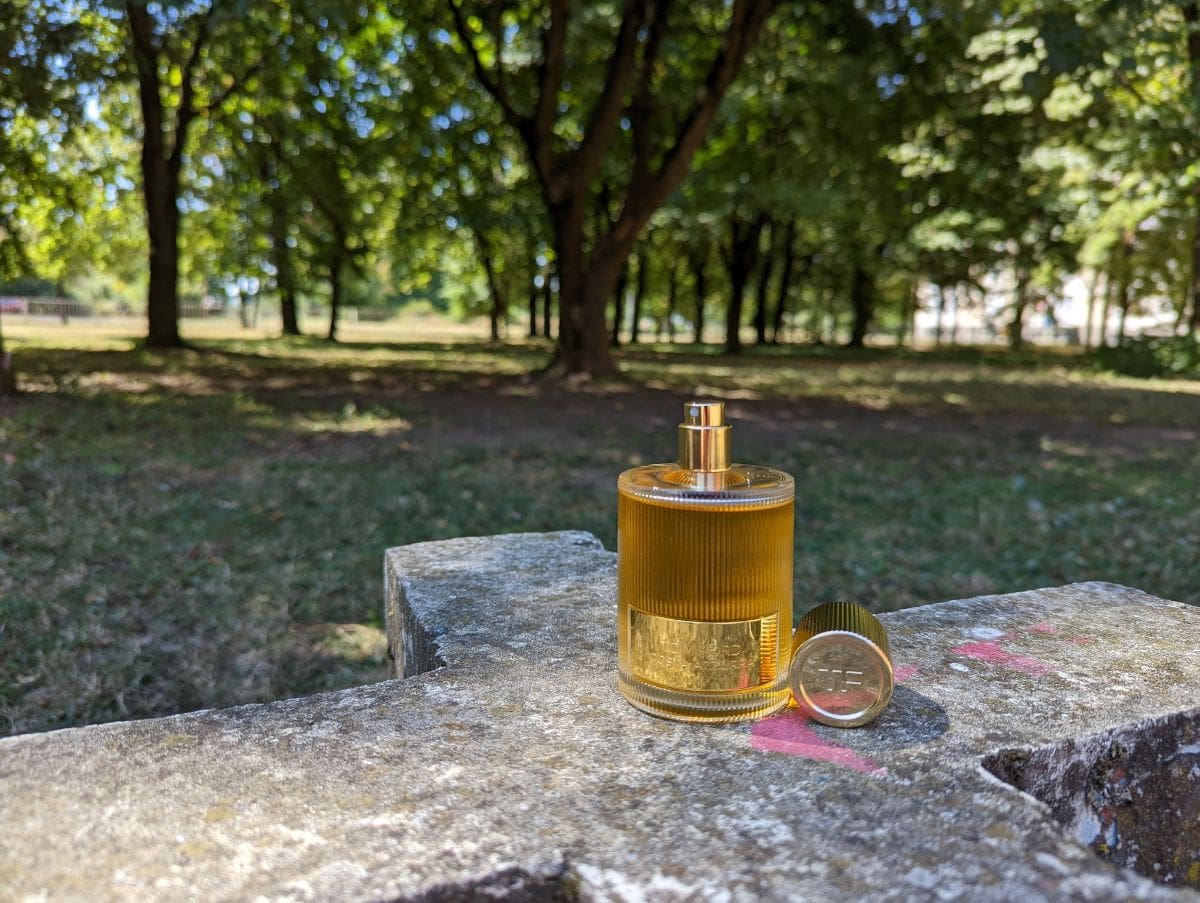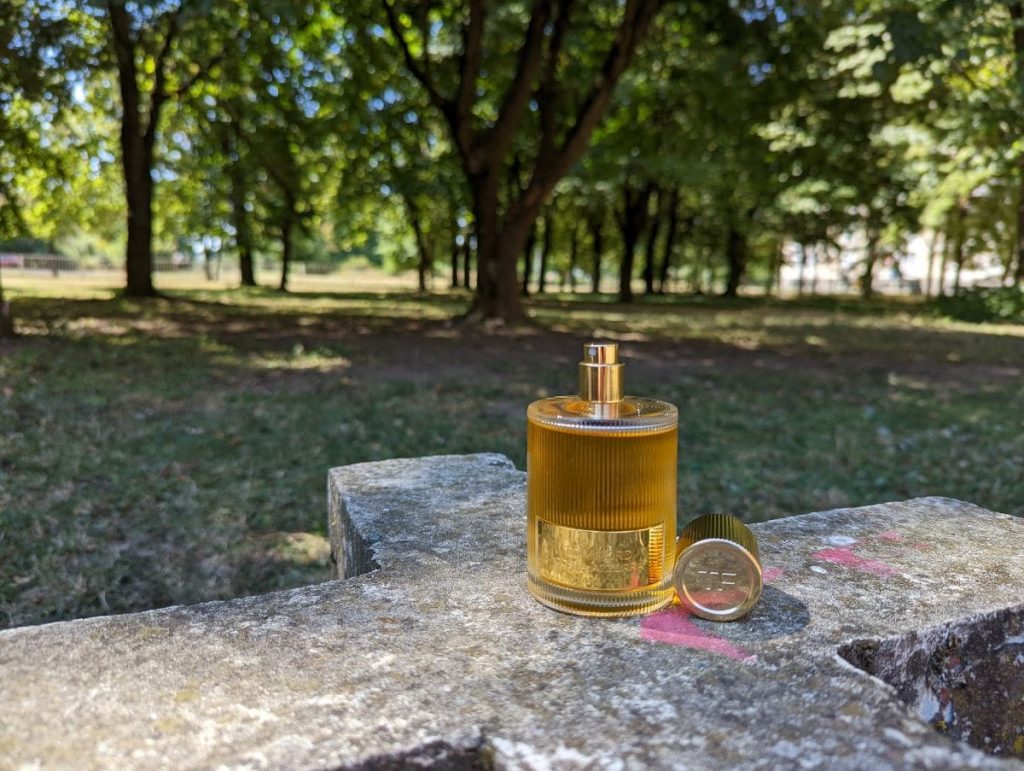 I was super excited to get Costa Azzurra as soon as possible when it was launched and finally got my bottle in early September 2021.
After looking at so many included notes, and imagining what it would smell like, I have to say that this one is one of those familiar yet supremely done aromatic woody fragrances with touches of sea smell.
One thing that kept my excitement at the normal level was Costa Azzurra Acqua which I sampled one year before and was not overly impressed by the composition.
Here are my thoughts.
Top Notes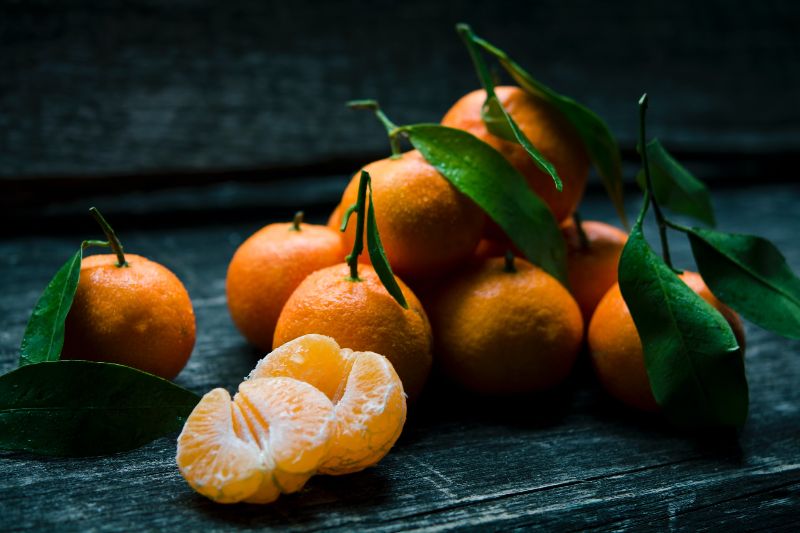 Driftwood
Seaweed
Oud
Ambrette
Cardamom
Celery Seeds
Unlike many other Tom Ford fragrances which I adore, I only like Costa Azzurra. This is not a bad thing for most fragrance consumers, but I expected more.
To put additional salt to the wound, it also reminds me of other popular fragrances such as Giorgio Armani Acqua Di Gio Profumo, and Tom Ford For Men.
When you made a fragrance with so many different types of notes, and accords, it is hard to not think about what happened, and why are we unable to experience them in their full glory.
Thankfully, it is better than the discontinued Costa Azzurra Acqua.
Upon the first spray, the fragrance opens up with a burst of juicy citruses, smelling natural and well-refined. Looking at the listed top notes, this may come strange due to the whole different note listing.
Anyone worried about the infamous oud note shouldn't be worried since that note is non-existent in this fragrance.
The opening is familiar, but with a distinct quality always presented in Tom Ford perfumes, and to be honest, I wouldn't be enthusiastic about what's actually inside of this fragrance blend since it tells a whole different story.
The citrus, of which I mainly get mandarin orange, and lemon are intertwined with aromatic herbs that transport you to the Adriatic coast.
Of all the herbs present here, if I would have to stretch my mind and guess, those would be cardamom, and a slight hint of basil.
The seaweed present here smells more of a salty sea you get walking on the beach, rather than the rotten egg smell many other fragrances have which is another plus.
Unfortunately, as soon as the fantastic opening dries down, we enter the familiar fragrance territory.
Heart Notes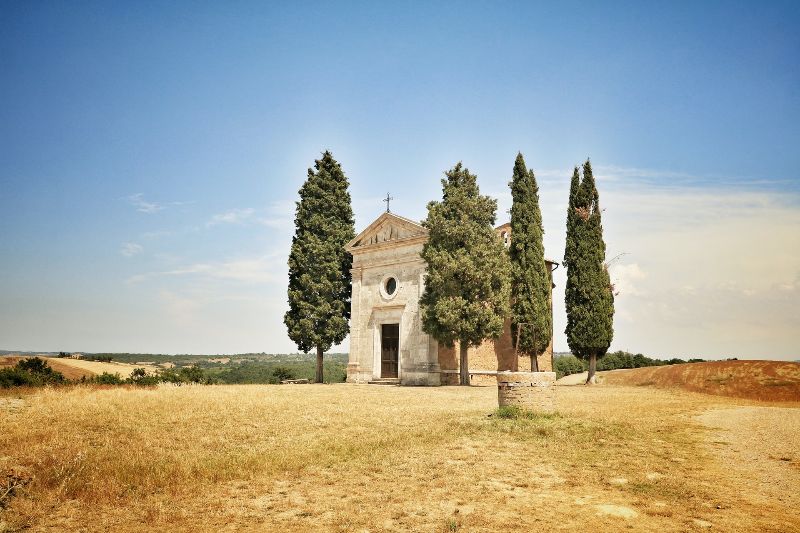 Lemon
Cypress
Mandarin Orange
Myrtle
Lavender
Artemisia
Juniper Berry
Basil
The heart notes keeps on the pleasant and sunny vibes while the notes step into the aromatic and woody territory.
Cypress takes the main role, and if I had to imagine a picture of what it reminds me of, it would be a stroll through the Dalmatian villages, near the sea, where cypress and orange trees grow.
The citrus notes never really back down, and the gentle whiffs I get wouldn't bother anyone. The issue I have with all of this is the missing notes that are either nonexistent or mixed in a minimal amount of concentration.
What a blast it would have been if this exact formula was mixed with a stronger concentration. Tom Ford has also released a Parfum version in 2022, but that one takes a woodier role and actually provides included notes inside a fragrance.
No wonder the new Costa Azzurra is a best-seller. The citrus-aromatic-woody composition works on most people with a minimum amount of those who wouldn't adore it.
Base Notes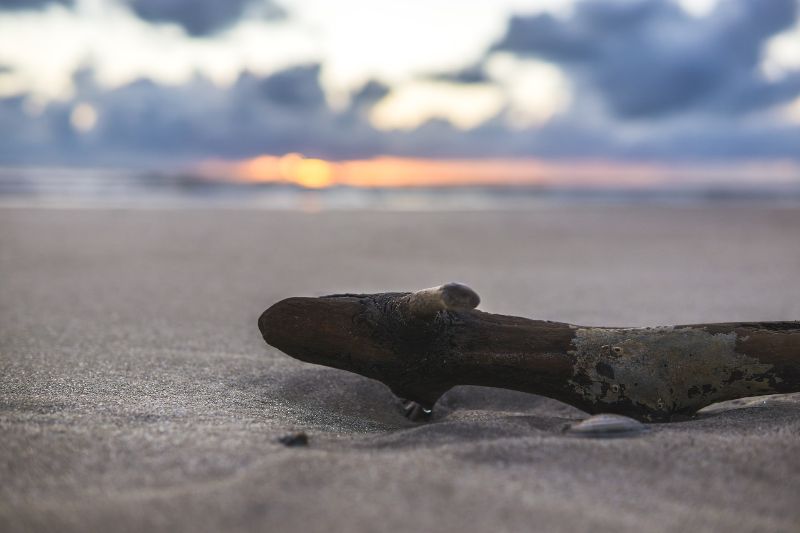 Oak
Incense
Olibanum
Vetiver
Mastic
Vanilla
Citrus Notes
The base notes mostly consist of citrus, and aromatic notes present from the beginning with additional resinous woodiness from the generic woody accord, and incense that is mostly present in the higher outside temperatures.
As someone who knows what the actual driftwood smells like, I'm sad to report that the driftwood present here is just a combination of vetiver, oak, and seaweed.
The actual driftwood has a very faint smell to it, which is very dry just like the pencil shavings type of smell, salty, and just on rare occasions, aromatic from the sea.
To summarise, Costa Azzurra is one of the best-blended designer fragrances from the last ten years that would put to shame many much more expensive niche fragrances, but for me and for my taste, it doesn't do anything different that would excite me and say wow, this is an outstanding release from Tom Ford.
I am quite sure that rarely anyone would dislike something like this, but I feel that something more than this could have been done. It just depends on what you are searching for in a fragrance.
Performance
No issues here as no matter what the weather is outside, this fragrance lasts for a good 6 – 8 hours and performs like a real Eau de Parfum.
The projection and sillage sit closer to the skin in closed environments, but the fragrance comes to life with heat and projects much more.
If you would like to amplify the performance, even more, I would suggest layering it with fragrances such as Escentric Molecules Molecule 01, or Juliette Has A Gun Not A Perfume.
LONGEVITY: 6 – 8 hours
PROJECTION: Medium
SILLAGE: Low – Medium
Target audience and compliments
The fragrance is marketed as a unisex perfume, but I can only see it as a masculine fragrance. This doesn't mean a woman couldn't pull it off, but as a traditional masculine composition, it would work better on a man.
Anyone around 25 and up won't find it difficult wearing this one as it gives more mature vibes rather than a young man's fragrances.
Compliments depend on the type of people you hang out with, and even then, don't expect a crazy amount of compliments. This is not your mass-pleasing scent type like Dior Sauvage or such.
AUDIENCE: Unisex
AGE RANGE: 25+
COMPLIMENTS: Medium
When & Where
The most points this Tom Ford gets is versatility. Seasonally, this is a warm weather fragrance, but it can work anywhere, and any time. Especially, if you work in climate controlled environment.
Even the bigger number of sprays won't bother anyone since the projection is done just right for this type of fragrance.
Sports activities, work, casual mingling around, and even clubbing during the summer. Costa Azzurra is never out of place.
SEASONS: Spring, Summer, and Fall
OCCASIONS: Casual, Business, Sport
DRESS CODE: Smart Casual, and Formal
Uniqueness and value for money
To be fair, I always search for something new, and something that does something different than everything else.
The composition will remind you of a couple of other perfumes already on market, but the blend is typical of Tom Ford. This means you are getting a high-quality fragrance nonetheless.
Anyone who would like to gift this fragrance to your significant other, or even yourself with something that will work better than most of the other fragrances on the market, can't go wrong with this choice. It just works.
As for others, it is better to sample this one before deciding on a full bottle. Even though this product is a part of Tom Ford's Signature Line, it comes at a niche price.
UNIQUENESS: 3/5
VALUE FOR MONEY: 9/10
Pros and Cons
Here are some better and weaker parts of this perfume:
Pros
One of the best-blended designer summer fragrances
Private Blend fragrance for a more affordable price
The citrus notes are magnificent
Long-lasting with a very good performance
Cons
Missing the Tom Ford X Factor
The composition offers nothing new
High price for what you are getting
Collection & Similar Perfumes
Costa Azzurra is part of a self-titled fragrance line that currently is made of two fragrances:
Tom Ford Costa Azzurra Parfum – a woody aromatic fragrance released in 2022. The main notes include cypress, oak, and Italian lemon. The lasting power is 8 – 10 hours with moderate projection.
Tom Ford Costa Azzurra 2014, and Tom Ford Costa Azzurra Acqua 2019 from the Private Blend line are officially discontinued.
Similar Perfumes:
Issey Miyake L'Eau Bleue d'Issey Pour Homme – a woody aromatic fragrance released in 2004. The main notes include rosemary, cypress, and juniper berries. The lasting power is 4 – 6 hours with moderate projection.
Hugo Boss Hugo Man – a woody aromatic fragrance released in 2021. The main notes include pine, lavender, and woody notes. The lasting power is 4 – 6 hours with moderate projection.
TOM FORD COSTA AZZURRA VS. TOM FORD MANDARINO DI AMALFI
Tom Ford Costa Azzurra is a woody aromatic fragrance with main notes of lemon, cypress, woody notes while Tom Ford di Amalfi is a citrus aromatic fragrance with main notes of lemon, grapefruit, and orange blossom. Mandarino di Amalfi focuses more on the citrus/aromatic fragrance aspects while Costa Azzura has more of a beach walk vibe. Both are different enough and good enough to have in the perfume collection.
TOM FORD COSTA AZZURRA EAU DE PARFUM VS. TOM FORD COSTA AZZURRA PARFUM
Tom Ford Costa Azzurra is a woody aromatic fragrance with main notes of lemon, cypress, woody notes while Tom Ford Costa Azzurra Parfum is a woody aromatic fragrance with main notes of cypress, oak, and Italian lemon. Eau de Parfum leans more on the aquatic side, and the Parfum version is a woodier fragrance with Parfum being the strongerfragrance.
TOM FORD COSTA AZZURRA VS. TOM FORD NEROLI PORTOFINO
Tom Ford Costa Azzurra is a woody aromatic fragrance with main notes of lemon, cypress, woody notes while Tom Ford Neroli Portofino is a citrus aromatic fragrance with main notes of African orange flower, bergamot, and neroli. Neroli Portofino's composition works the best on the hottest days of summer while Costa Azzurra is more of a versatile fragrance.
Frequently Asked Questions
Here are some answers to the most popular questions asked about this perfume.
What does Tom Ford Costa Azzurra smell like?
Costa Azzurra smells like a sea breeze, evergreen trees, and aromatic herbs. The fragrance captures the easy Mediterranean life and relaxing summer days.
How long does Costa Azzurra last?
The performance is very good for a summer fragrance. It lasts around 6 – 8 hours with moderate projection and close to the skin sillage.
Is Tom Ford Costa Azzurra for summer?
Mainly a warmer weather fragrance, but due to the versatility of both citrus, aromatic, and woody notes, it works equally good even on the colder days of the year.
Is Tom Ford Costa Azzurra discontinued?
Tom Ford Costa Azzurra 2014 and Tom Ford Costa Azzurra Acqua 2019 from the Tom Ford Private Blend line have been officially discontinued.
Conclusion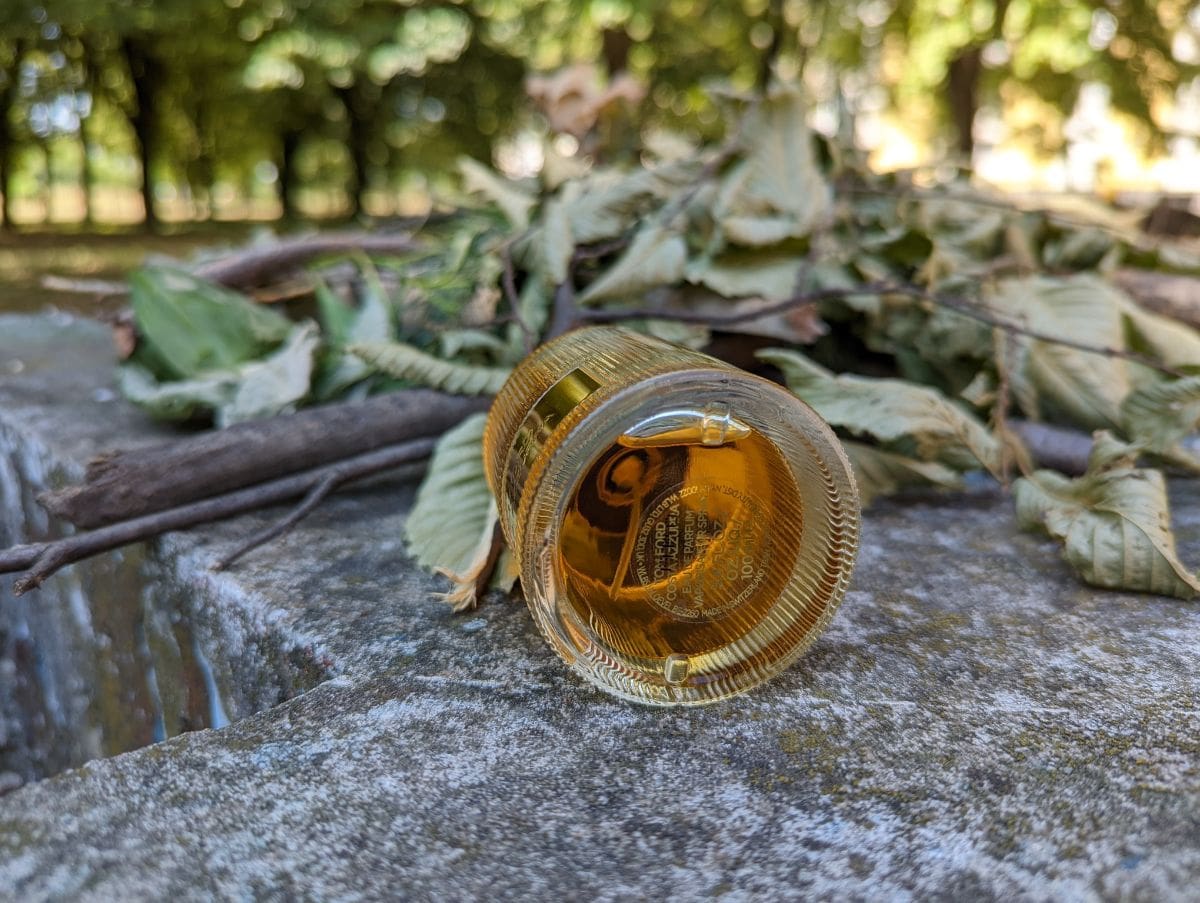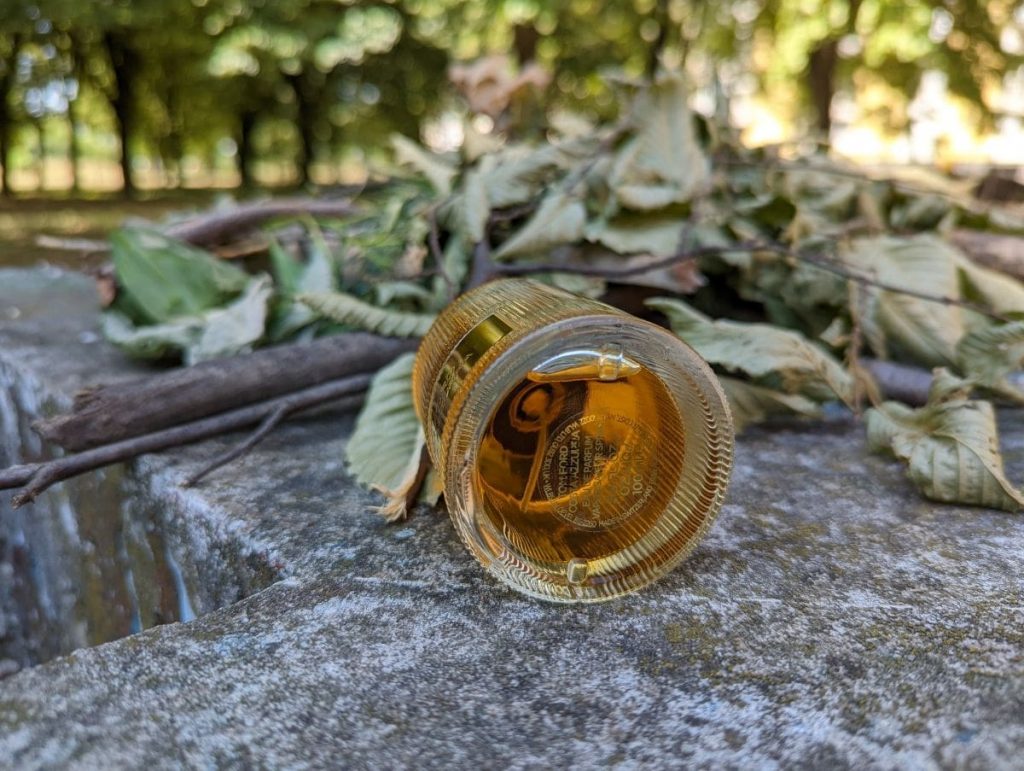 In the end, Costa Azzurra Eau de Parfum is a fragrance I enjoy wearing when I want to smell good, and not think too much about how something is blended, how are notes composed, and want to get positive attention.
Because of the mentioned reasons, how much it smells safe, and how much it reminds me of other fragrances I have smelled before, it missed the opportunity to be included in my Holy Grail Scent hall of fame.
It has been proven many times before that safe fragrances work for the majority of people It just depends on how you perceive perfumes and what are your expectations.
What are your thoughts about Tom Ford Costa Azzurra 2021? Have you tried it? Do you like it? Let's start a conversation and let me know in the comment section below.
In case you are in doubt about whether you should consider buying this fragrance or not, it's always good to take a look at Scent Grail's S.P.A. Signature Factor Guide.
It is easy to use and the most relevant perfume buying guide on the web. This way, you can check out if a particular fragrance is worth checking out, and potentially find your signature perfume.
Scent Grail content is free for anyone to use without anything hiding behind the paywall. If you would like to help me do more great articles like this, you can donate via PayPal. Much appreciated.
Find out more Scent Grail articles about perfumery, check out top lists, and other helpful reviews via the links below:
REVIEWS
TOP LISTS
SCENT GRAIL LEARNING CENTER
Until next time, have a great time and keep smelling like a million bucks!
Best, Marin!
#scentgrail #scentgrailtribe
Scent Grail on Social Media: Facebook | Twitter | Instagram | Pinterest
Your number one source for Holy Grail Signature Scents.

– Marin Kristic