As an avid reader, I have always found something special in the written word. Getting lost in the new and yet undiscovered worlds provided me with new insights into my hobbies and newly acquired knowledge. That's why I have decided to write the most comprehensive ultimate guide on the best books about perfume.
I love to read and I love it when the needed information is straight forward and easy to find. Thus, this article is created so that you can quickly find everything you need.
These are the perfume topics I've covered and also a reference point on what to expect from this article:
Informational Guides
Perfume Fiction Novels
Perfume Industry Insights
Natural Perfumery and DIY
Practical Textbooks
Bonus at the end
This Ultimate Guide is something I wish it had existed back when my perfume journey began, more than a decade ago. What I present to you is a love letter to all perfume lovers, enthusiasts, and aficionados.
Hope this list finds you well and that you discover something new. So, make sure to stick until the end to find a bonus entry into this list.
Keep in mind that some books could have been placed in multiple sections, but I have decided to keep it as simple as possible.
One thing's for sure, each entry is worth Scent Grail readers time.
"All good books are alike in that they are truer than if they had really happened and after you are finished reading one you will feel that all that happened to you and afterwards it all belongs to you: the good and the bad, the ecstasy, the remorse and sorrow, the people and the places and how the weather was."

– Ernest Hermingway
TOP BOOKS FROM EACH SECTION AT A GLANCE:
Affiliate Disclosure: As an Amazon Associate I earn from qualifying purchases. By purchasing via provided links comes at no additional cost to you. I only recommend products and/or services that are insightful and helpful to readers. For more info please read Affiliate Disclaimer.
---
1. Informational Guides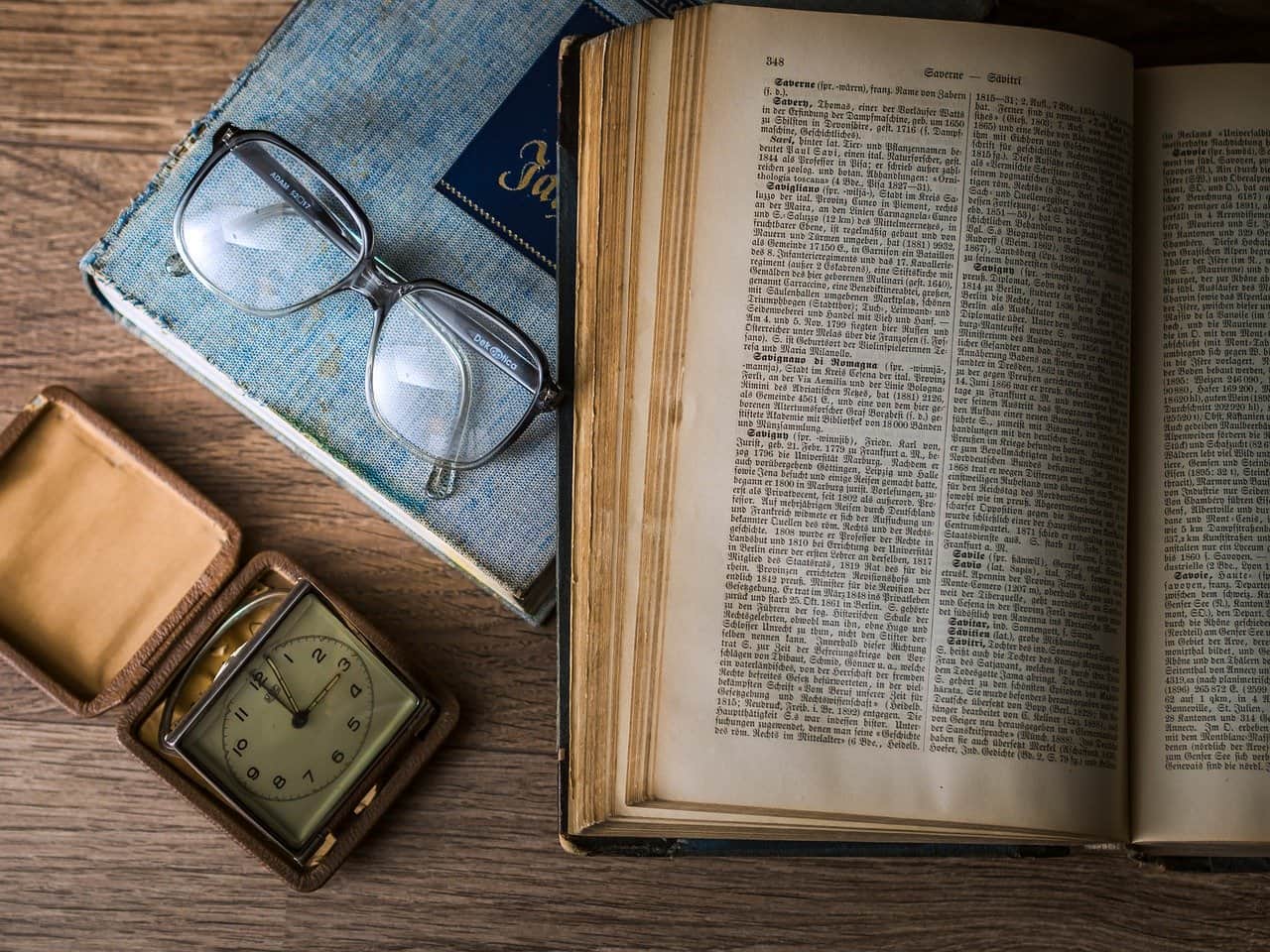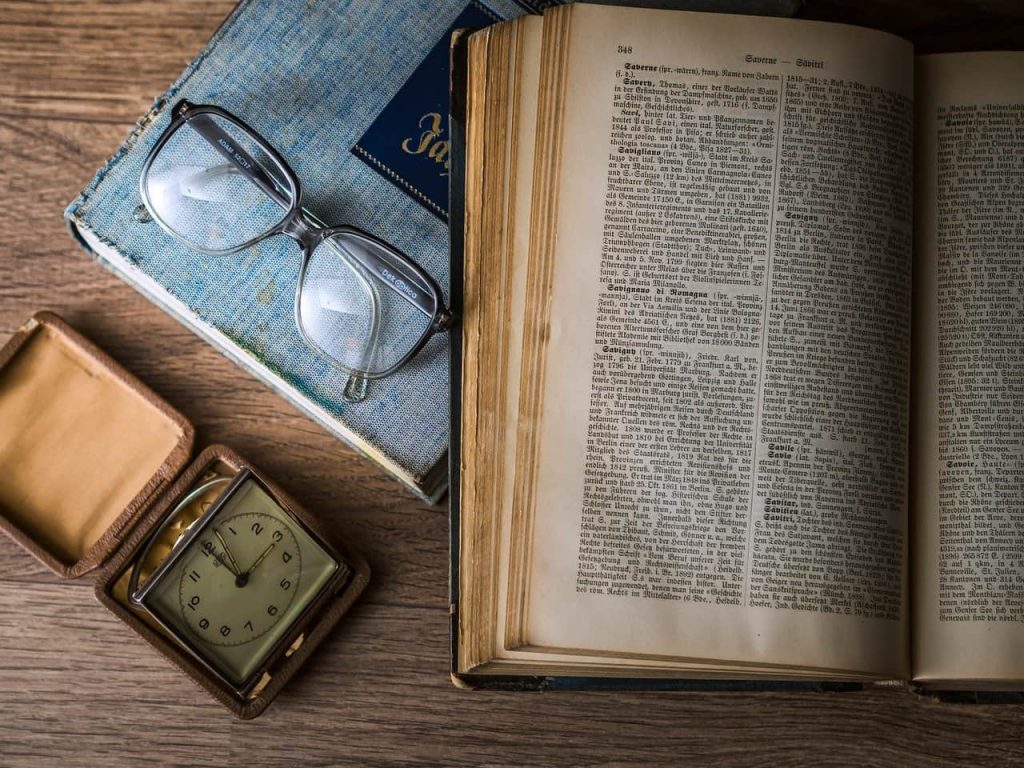 In the Perfume Informational Guides section, you will find books from perfume critics, experts, authors, and many more.
You will learn about knowledgeable opinions, find interesting reviews, discover hidden gems, and among others, learn about perfume history.
Now, lets see which best books about perfume have made this section.
---
Perfumes: The A-Z Guide
Author: Luca Turin/Tania Sanchez
Edition Date: 2019
What's the book about: the most famous and oblivious choice for any fragrance enthusiast and a great starting point.
Here, you will find more than 1500 fragrances reviewed by Turin and Sanchez. From funny "one-star" reviews to the unknown Holy Grail Scents.
It's entertaining and can be read in multiple sitting while you discover more and more things to sample.
---
Scent and Subversion: Decoding A Century Of Provocative Perfume
Author: Barbara Herman
Edition Date: 2013
What's the book about: in this book, Barbara explores classic perfumes and perfume ads which she analyses in a poetic and humorous way.
What's also great about Scent and Subversion is that it includes more than 100 vintage perfume ads from the old days and perfume essays.
It is a valuable entry-point for perfume connoisseurs who are chasing vintage creations before the IFRA regulations.
---
The Emperor of Scent: A Story of Perfume, Obsession, and the Last Mystery of the Senses
Author: Chandler Burr
Edition Date: 2003
What's the book about: a book about the Emperor of Scent. A man who had an uncommon relationship with the scents.
A biophysicist with a powerful and sensitive nose, on a quest to solve on how does our nose works by his Vibration theory of olfaction.
That man is Luca Turin with whom Chandler Burr spent four years chronicling this quest.
---
Perfume: In Search of Your Signature Scent
Author: Neil Chapman
Edition Date: 2019
What's the book about: same as with Scent Grail, Neil created this book as a guide for all those in search of a signature scent.
Fragrances are organized in categories such as genres, most dominant notes, and age.
The coolest feature of this book that each fragrance received special treatment from Neil where he describes each one with a short essay.
---
A Natural History of the Senses
Author: Diane Ackerman
Edition Date: 1991
What's the book about: trough Diane's fun and accessible writing we explore the olfactive system with history and science.
Presented in a story-like style to avoid boredom of pure facts, she explores each of our senses while still being authentic and interesting.
It is one of those perfume books everyone should have in their personal collection.
---
The Scent of Desire: Discovering Our Enigmatic Sense of Smell
Author: Rachel Herz
Edition Date: 2008
What's the book about: anyone interested in the psychology of smell should check out The Scent of Desire.
In this book, we learn why some people like certain smells, while others don't. Furthermore, learn how does smell affect our choices in our daily life.
These are the tip of the iceberg of themes and topics which you'll learn in this book. That's why it's a definite must-check.
---
Perfume Fiction Novels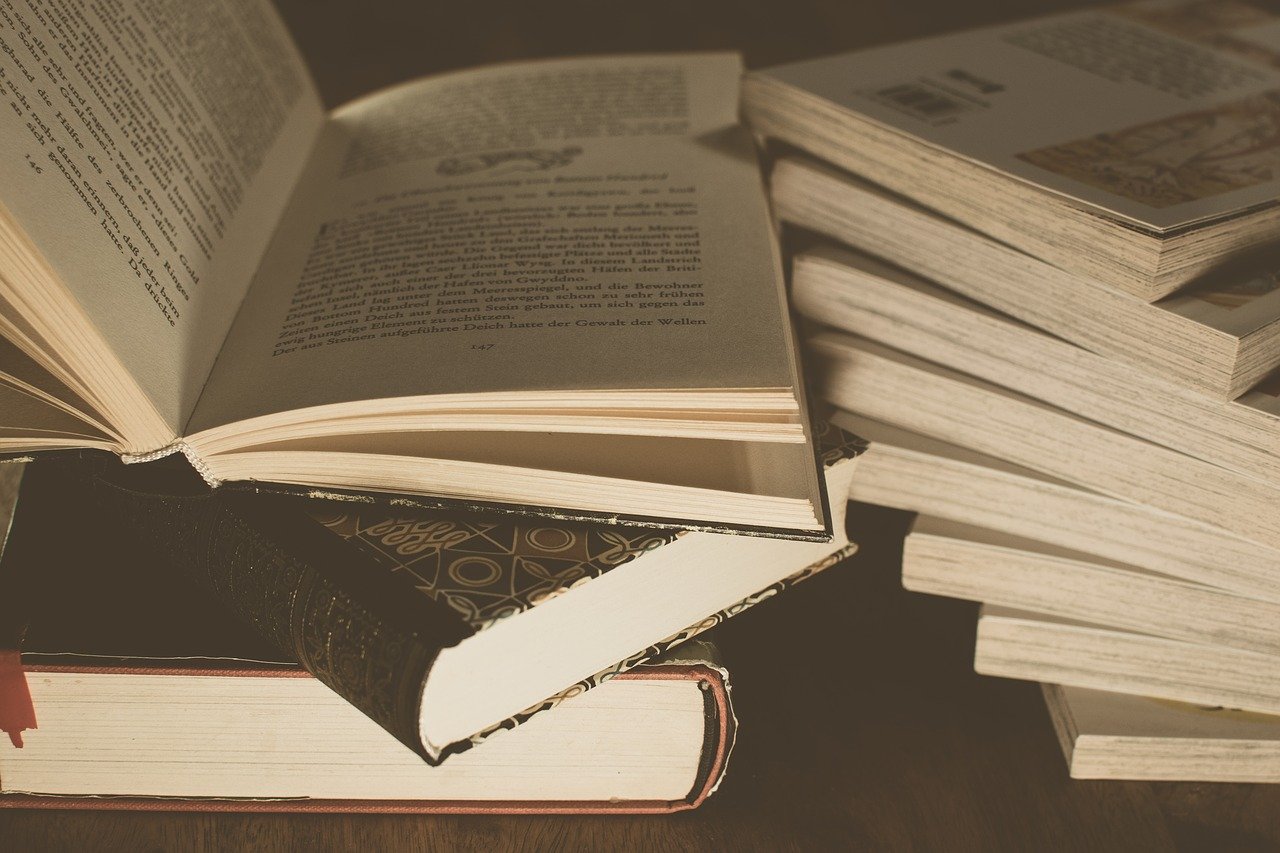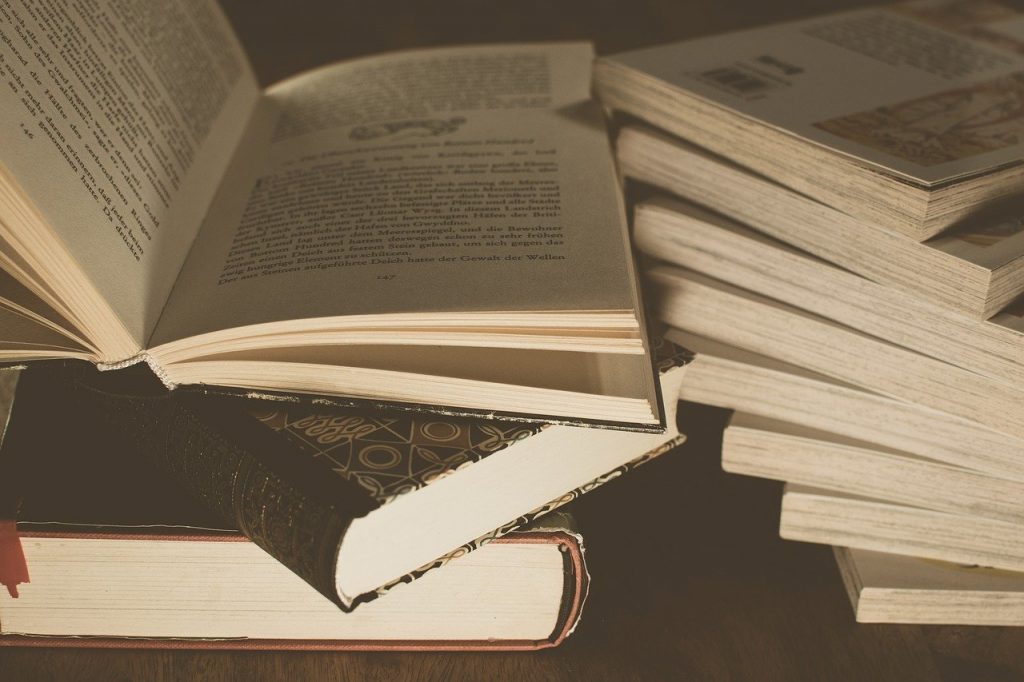 We all love a good fiction book. Don't we? So, for all us, perfume lovers is there a better way to enjoy a good story than to read a great fiction which is perfume related?
You would be surprised how many novels are there about perfume and so was I. Yet, when you dig deeper into this section, there are only a few which would make a great read for us fragheads.
These are my personal picks for the best books about perfume in the fiction section.
---
Perfume: The Story of a Murderer
Author: Patrick Suskind
Edition Date: 2001
What's the book about: the number one choice and for a good reason. Perfume is an international bestseller and the most famous perfume fiction book of all time.
In this novel, Suskind explores what happens to the one mans greatest passion which turns into a murder on his journey to create the ultimate perfume.
Cool fact: this was Kurt Cobain's best book of all time.
---
Jitterbug Perfume
Author: Tom Robbins
Edition Date: 1990
What's the book about: Jitterbug Perfume is a New York Times Best Seller listed on 1985, and it is considered a cult book.
A wild story, one in Ancient Eurasia, and one in the present day. It follows two interweaving tales about perfume rivals from Paris, Seattle, and New Orleans which hunt the secret essence of the universe – a perfume.
The only thing on stake is none other than immortality.
---
The Perfume Collector
Author: Kathleen Tessaro
Edition Date: 2014
What's the book about: exploring the memory and the scent itself, The Perfume Collector dives into topics such as passion, possibility, and being an outcast.
Told through many decades, we follow the story of English upper-class Grace Monroe and her unexpected inheritance and poor French orphan Eva D'Orsey.
The intriguing mystery provides the fact that Grace never heard of Eva, now deceased. Story switches from one-time era to another which makes for an entertaining story.
---
The Perfume Burned His Eyes
Author: Michael Imperioli
Edition Date: 2018
What's the book about: written by the man behind the role of Christopher Moltisanti in The Sopranos, we follow a young man named Matthew.
An excellent coming-of-age tale which will make you wonder is this a story or an autobiography.
I recommend this to anyone who is a fan of Lou Reed which is also a part of this story.
---
The Scent Keeper: A Novel
Author: Erica Bauermeister
Edition Date: 2020
What's the book about: The Scent Keeper is like The Perfume Burned His Eyes, a coming-of-age story.
We follow Emmeline who lives with her dad on a island where he teaches her about the world through her senses.
Trought her journey, we learn about the mysterious liquids stored in bottles in their cabin and the machine which creates them.
As she grows and becomes more curious, she explores the beauty of scent so that she can understand her past.
---
Perfume Industry Insights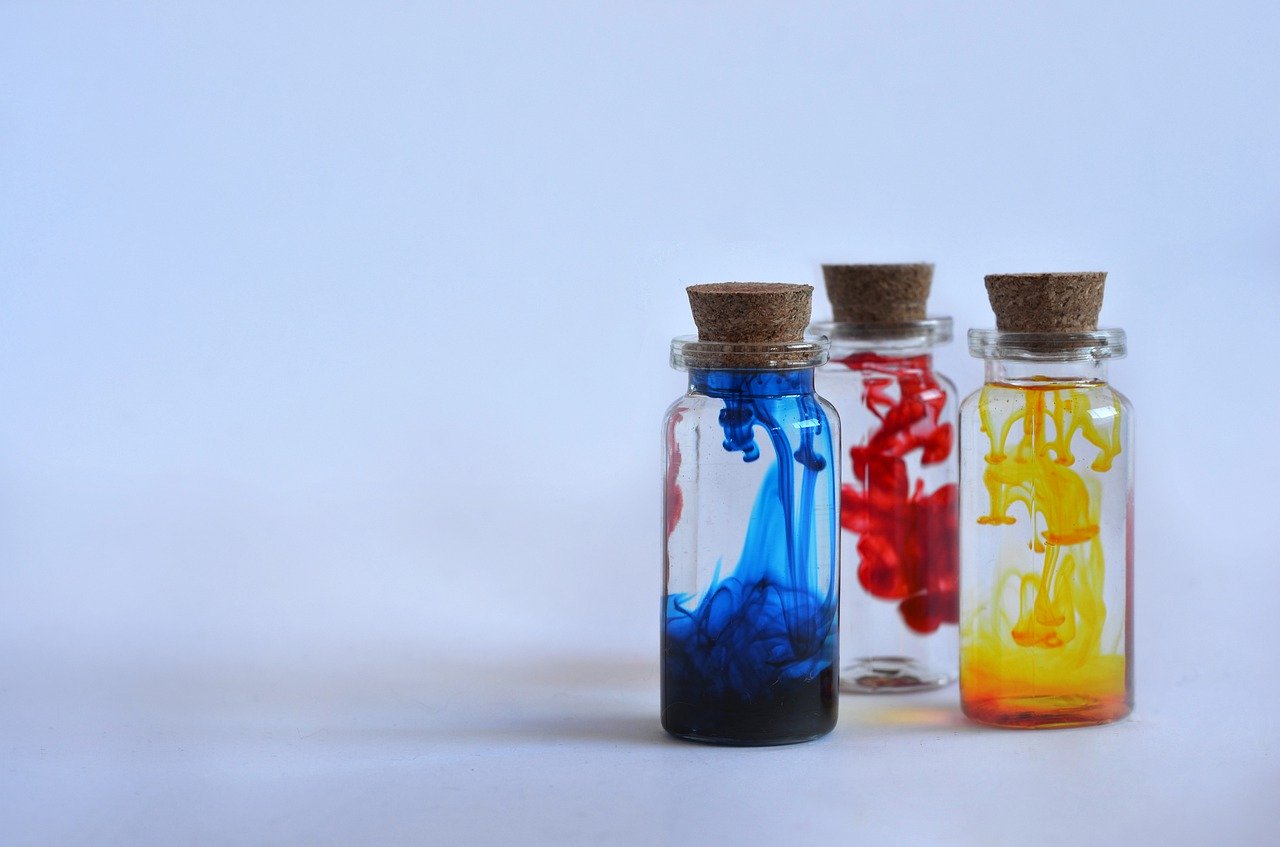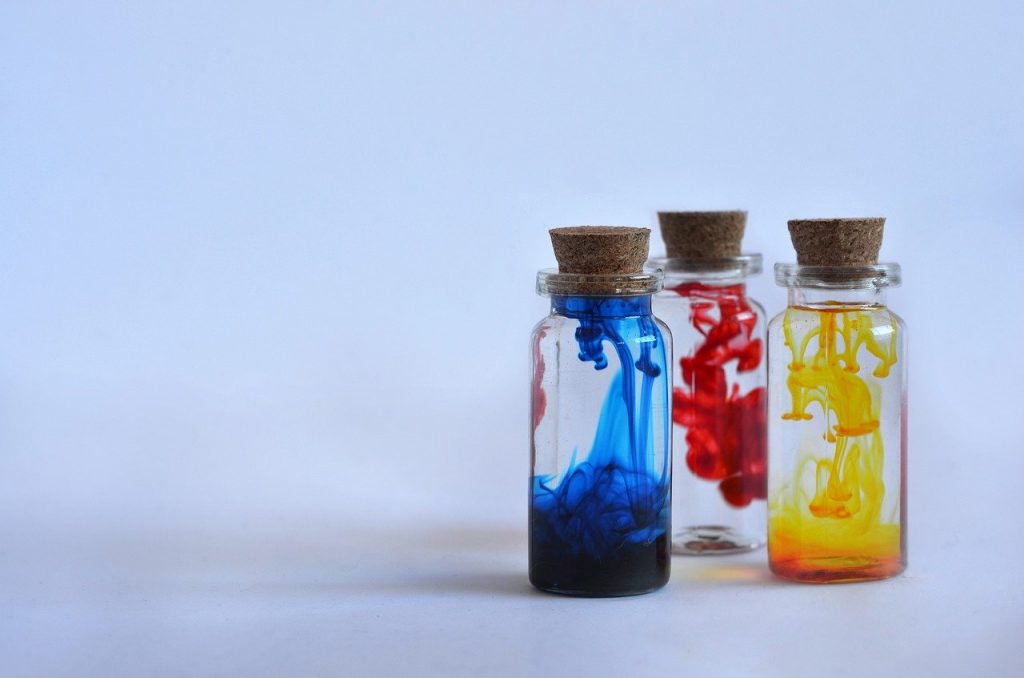 I particularly love to learn more information about my hobby from someone who is working inside the industry.
In that way, we can understand our passion for fragrance and learn from fragrance masters. In this section you will also learn more about perfume and brand histories, creative processes, perfumers personal diaries, and how perfume chemistry works.
If you are a person who wants to know more about this kind of topic, I'm sure you'll enjoy each book here.
---
The Essence of Perfume
Author: Roja Dove
Edition Date: 2014
What's the book about: The Essence of Perfume is the first book by perfume professor, historian, and storyteller behind the Roja Dove brand.
He poured his body and soul in this visually stunning book which is more an experience than a basic read.
Excellent photos of vintage perfumes and perfume advertisements and one of the main reasons why this book is 100% a must-check.
---
The Diary of a Nose: A Year in the Life of a Parfumeur
Author: Jean-Claude Ellena
Edition Date: 2013
What's the book about: learn how does the creation of a new scent begin, and what's a day to day life like of Hermes exclusive perfumer Jean-Claude Ellena.
He kept a diary for one year straight while working for Hermes, and described himself as a writer while explaining how all our senses work when creating a perfume.
A quick read and a true diary about insights into perfume art, business, and his personal life. Don't miss out.
---
Floating Gold: A Natural (and Unnatural) History of Ambergris
Author: Christopher Kemp
Edition Date: 2012
What's the book about: here, you will learn more about one of the world's most expensive substances know as white amber or ambergris.
Produced only by sperm whales, this substance float in oceans for years and washes ashore and makes ambergris hunters very rich.
Besides learning more about this elusive perfume substance, Kemp takes you on the other journey about the history of whales, and ocean life.
---
The Secret of Chanel No. 5: The Intimate History of the World's Most Famous Perfume
Author: Tilar J Mazzeo
Edition Date: 2011
What's the book about: along with selected few, No. 5 is one my top fragrances marketed for ladies so this book had to make the list.
There is no excuse to not know Chanel No. 5 if you are taking this hobby seriously.
That's why I think it's essential to know more about the most famous fragrance in the world. Tilar does a great job of revealing the history of this seductive masterpiece.
---
Christian Dior: The Spirit of Perfumes
Author: Multiple Authors and Perfumers
Edition Date: 2017
What's the book about: like chocolate and vanilla, Chanel and Dior go together hand by hand and shouldn't be separated.
Learn more about Dior's perfumes, Christians youth and his success in the fashion world.
Among the authors are also late Edmond Roudnitska and the current Dior in-house perfumer Francois Demachy.
---
The Perfect Scent
Author: Chandler Burr
Edition Date: 2009
What's the book about: when you finish this book(which you will), you'll know that Burr knows the perfume industry in his little finger.
He spent a year observing the creation of two perfumes. One being Hermes Un Jardin Sur de Nil, and other Sarah Jessica Parker's Lovely.
By the end of the book, you'll know much more than you ever thought about the industry and its creative process which starts from the very beginning of the fragrance creation.
---
Natural Perfumery and DIY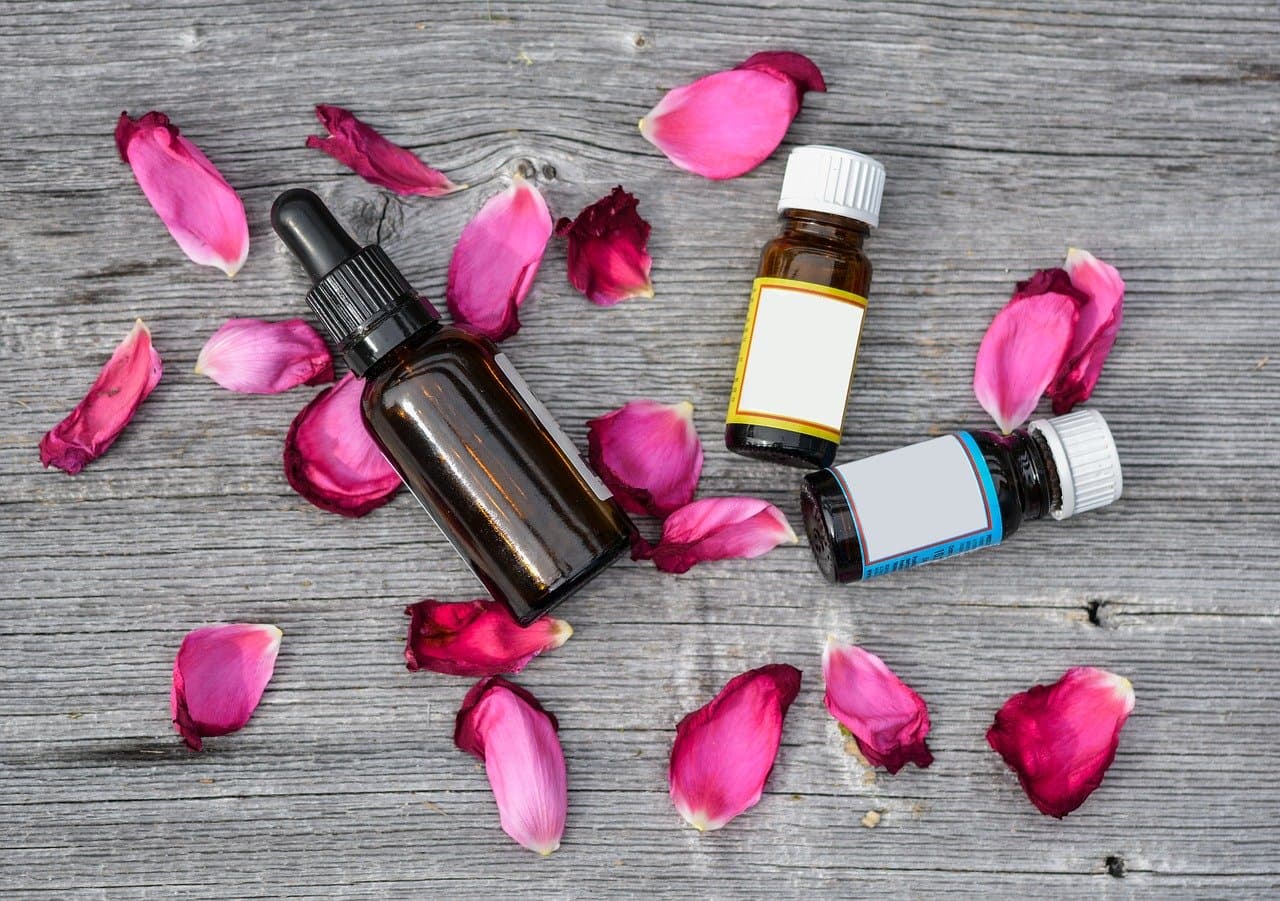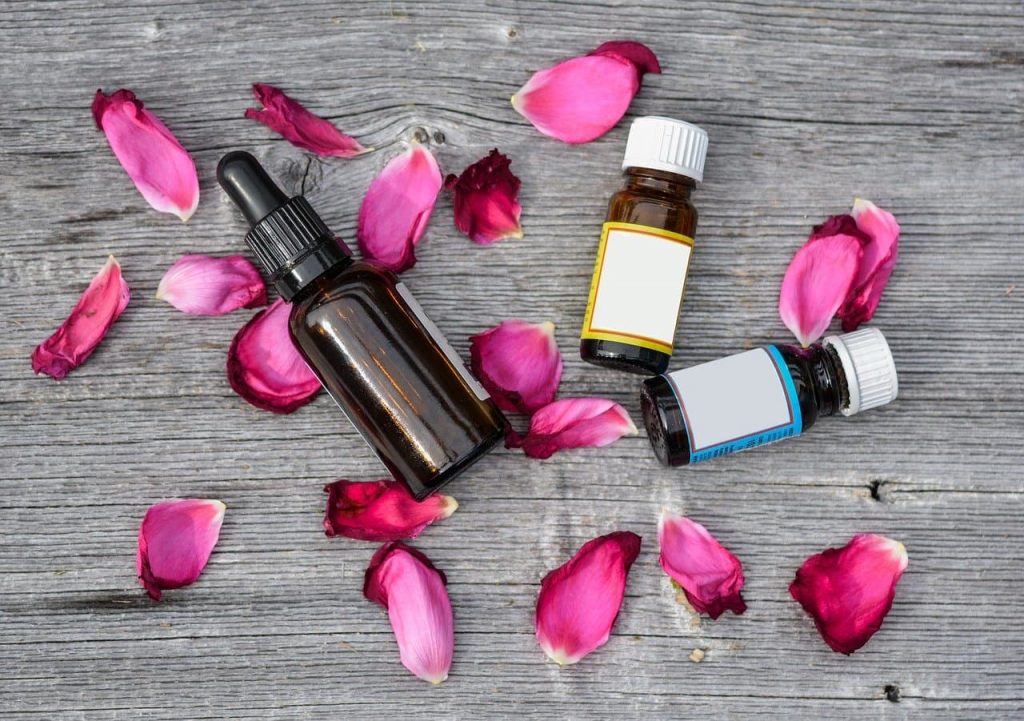 As far as I can remember, the ongoing debate about natural and synthetic perfumes better has been on people's minds all over the internet.
Which one's better and which should I pursue?
So, what's the better way to get more personal with your hobby than to create perfume by yourself. Here, you can learn about the world of natural essences, aromatherapy, homemade perfumes, and even which are the rules for creating a flavor.
Exploring this perfumed gold mine will open your eyes what can you do at home with homemade perfumes and what can aromatherapy do for you.
---
The Complete Book of Essential Oils and Aromatherapy
Author: Valerie Ann Worwood
Edition Date: 2016
What's the book about: this revised and expanded aromatherapy resource is for anyone who is interested in alternative healing and lifestyle.
What you'll find is more than 800 recipes for essential oil treatments.
This book is more about a healthy lifestyle, yet it's a positive guide that will also teach you about essential oil's unique properties and uses which can be used in perfumery as well.
---
Magical Aromatherapy: The Power of Scent
Author: Scott Cunningham
Edition Date: 1989
What's the book about: yet another aromatherapy book on this list, but with a different approach.
Focusing on the physiological and psychological effects of natural aromas, Scott teaches you how to use scents to enhance your mood, finances, attract love, and more.
If you are an open-minded person, don't hesitate to check this book.
---
The Art of Flavor
Author: Daniel Patterson/Mandy Aftel
Edition Date: 2017
What's the book about: for all those cooks at heart, this flavor mixing guide will spark your imagination.
Joined by Michelin two-star chef Daniel Patterson, Mandy Aftel created beautiful recipes that teach us how to describe what we eat and most importantly, smell.
Find out the principles and the recipes that will help cooks step-up their cooking skills.
---
Essence & Alchemy: A Natural History of Perfume
Author: Mandy Aftel
Edition Date: 2008
What's the book about: This book ain't' how-to guide or a complete scent history book. This book is so much more and contains both.
Natural perfumer, Mandy Aftel explores the idea of how scents work, and how in many ways perfumery is a lost art.
Not a scientific work, but more philosophy of a natural artisan on how to train your sense of smell.
---
Perfumes, Splashes & Colognes
Author: Nancy M. Booth
Edition Date: 1997
What's the book about: Nancy's book is a great guide for those who would like to dwell on homemade perfumes.
A nice way to discover your own perfume recipes and get an idea of fragrance families and notes.
All in all, its a nice all-around guide book on how to create your own signature scent.
---
Listening to Scent
Author: Jennifer Peace Rhind
Edition Date: 2014
Author: Jennifer Peace Rhind
Edition Date: 2014
What's the book about: the concept of this book is fascinating. Arguably, our sense of smell is least developed. And that's what this book teaches you.
This book is about training your sense of smell through learning, listening, awareness, and educating your olfactory palate.
Anyone who is willing to develop their sense of smell or is interested in pursuing this carer, shouldn't miss out on Listening to Scent.
---
Practical Textbooks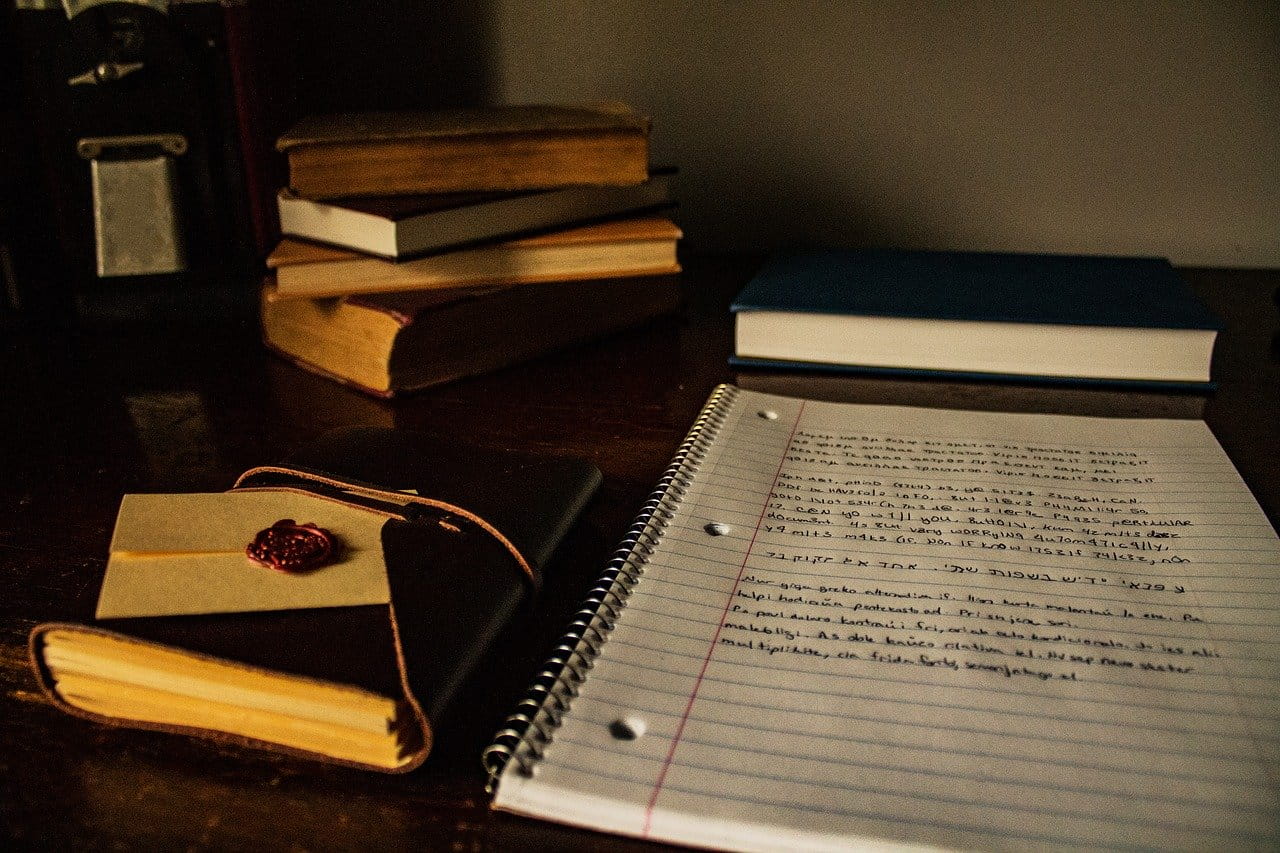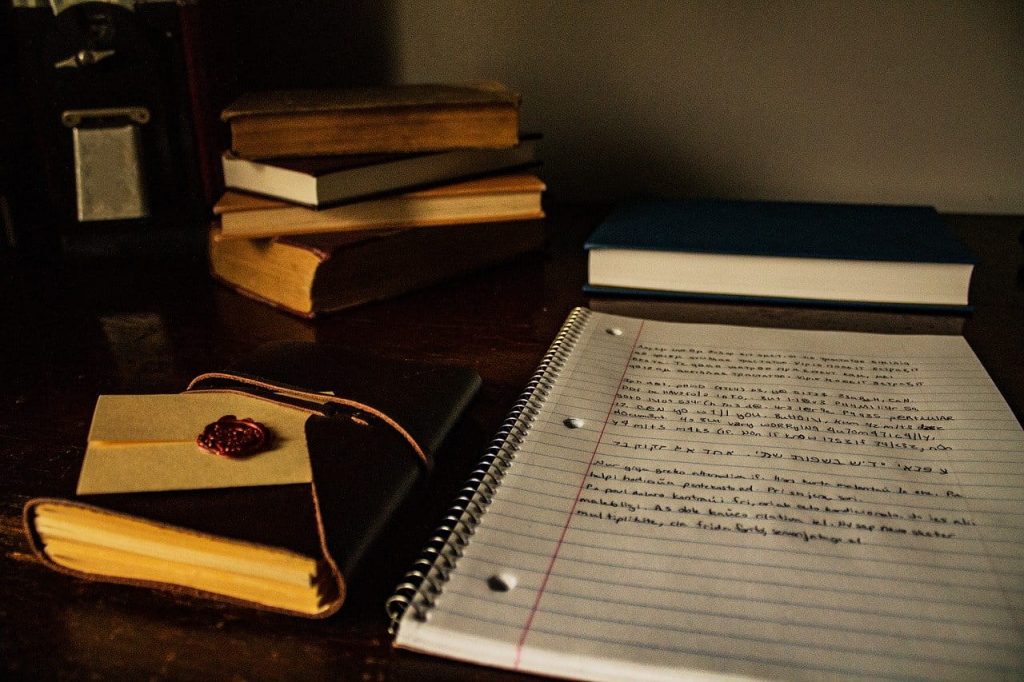 The textbooks which I'll cover here are for those ready to make the next step in perfumery.
Doesn't matter how much perfume knowledge you have now since these books will teach you the most important processes.
From you, the reader, it is expected to research and learn as you read and then practice everything. Without hesitation, let's see which best books about perfume made this enticing section.
---
Introduction to Perfumery
Author: Tony Curtis/David G. Williams
Edition Date: 2001
What's the book about: This book teaches its students information such as in-depth perfumery processes, building accords, and much more.
So, it's important to know that this guide is intended for complete beginners without prior knowledge of perfumery.
Fragrance enthusiasts will love the fact that they'll also learn how to set up a perfume business without enrolling in formal education.
---
Perfumery: Practice and Principles
Author: Robert R. Calkin/J. Stephan Jellinek
Edition Date: 1994
What's the book about: Spanning across a little more than 300 pages, this could be the best practical reference book for a self-made perfumer.
It cuts to the chase without skipping corners on how to create with naturals and aroma chemicals.
A great choice for those who wish to know more about the components used in perfume development and perfume development.
---
Perfume and Flavor Materials of Natural Origin
Author: Steffen Arctander
Edition Date: 2019
What's the book about: if you are already into natural perfumery and flavors, you will need this book and that's regardless of the level of experience.
The info in this book has technical stuff and also information which even beginners can understand.
As the author says: "Part One defines and describes processing methods used to extract or refine the products into usable form; Part Two includes more than 500 monographs on the natural raw materials used to produce perfumes, flavorings, etc."
---
Bonus Section – NEZ Magazine
I left this section as the good closing point of this article. NEZ is an olfactory magazine that comes periodically.
While they are not a book, they are dedicated to scent and the sense of smell. The thing which you can also expect to find in this interesting magazine are:
Interviews
Surveys and critical analysis with an olfactory focus
Art, literature, science, and history of perfume
and many more….
Every half-year, scientists, perfumers, writers, historians, photographers, and artists contribute to each edition by sharing their passion and knowledge.
One more neat thing about NEZ is that each edition comes with fragrance samples that you can test and enjoy.
Check out the NEZ Magazine editions and store here.
---
Conclusion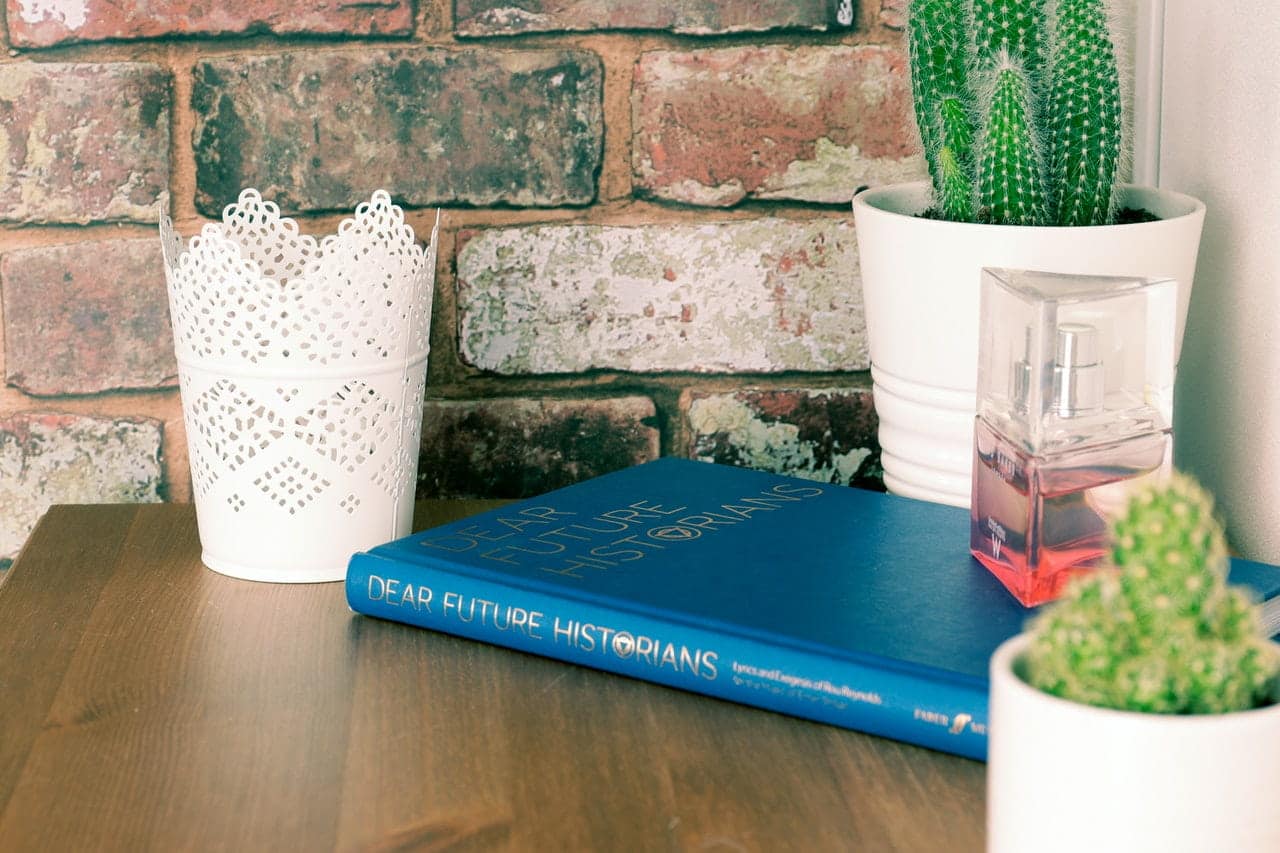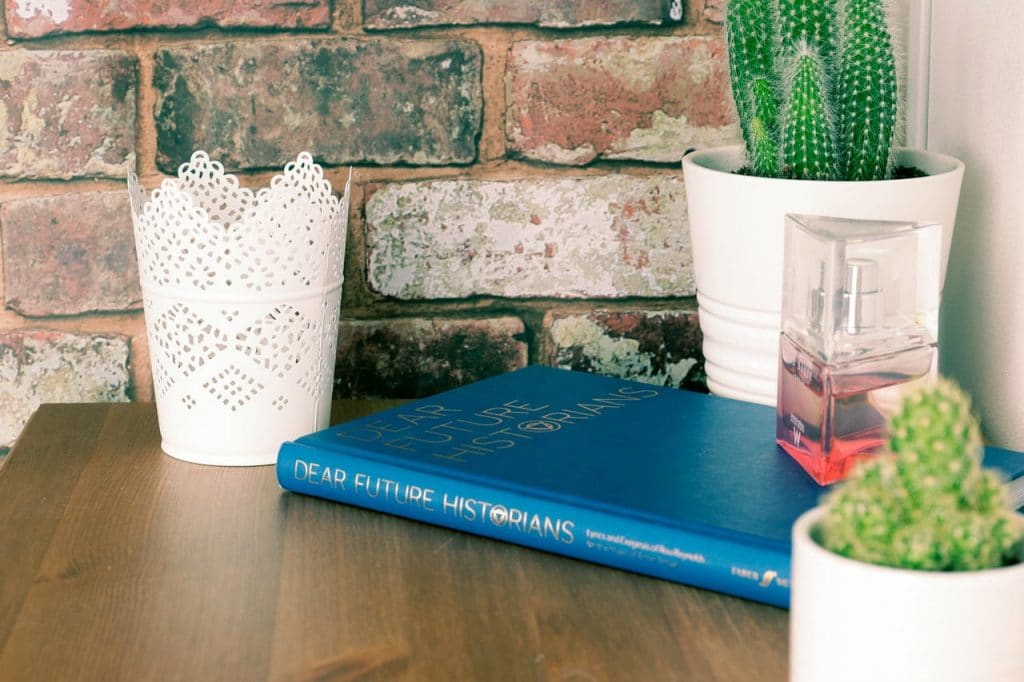 There you go. Those are the choices I decided to include in this Ultimate Guide. I know, I know, there could have been also other books included which aren't here(at this time of being).
After doing massive research on this topic, I have decided that it's more important to keep it a little bit shorter. Why? By keeping it like this, I was able to share with you the best of the best.
Quality over quantity always prevails. So, what is my plan for the future of this particular article? You see, as mentioned above, there are other books that aren't here which could have been included.
I have avoided using the same authors as much as possible and excluded some hard to find stuff. But, there is a plan to come back and do Part 2 in the future.
Until then, my plan is to review books here in separate articles and expand this topic. So now, I want to know what are your favorite books about perfume and have I included it into this list?
Have I skipped anything you thought was important? Leave a comment and start the conversation with our Scent Grail Tribe.
I have also done some other articles which you may enjoy and should check out:
Best, Marin!
#scentgrail #scentgrailtribe
Your number one resource for Holy Grail Scents.

– Marin Kristic
Buy me a coffee