Dior Homme Sport 2021 by Dior is a citrus woody fragrance for men, released in 2021, and created by François Demachy.
This release marks the fourth reformulation and reiteration of this line, serving as Demachy's swan song and final goodbye while he was still the in-house perfumer for Dior.
In the first months of this product being sold, and to avoid confusion with the previous 2017 Sport, the brand made sure to include an additional sleeve with "New" printed on the box.
This helped customers choose which version of the same fragrance they prefer to buy more easily.
Dior Homme Sport 2021 in three words: CLASSY – INNOVATIVE – SOPHISTICATED
Affiliate Disclosure: As an Amazon Associate I earn from qualifying purchases. Purchasing via provided links/banners comes at no additional cost to you. Scent Grail only recommends products and/or services that are insightful and helpful to readers. For more info please read Affiliate Disclaimer.
So, to help you decide whether this perfume is worth your time and money, this article will serve as the ultimate guide on the differences between four "Sport" fragrances, offering my personal opinion and experience, and explaining why this release might be one of the best summer scents in 2020s.
Fragrance Information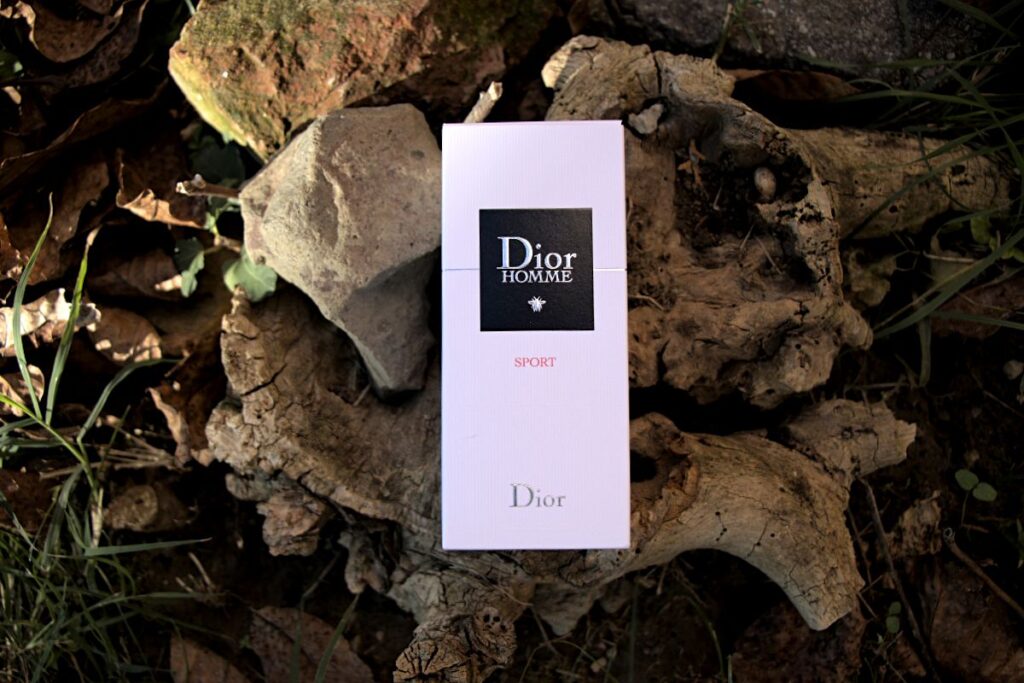 More than seven decades ago, the renowned fashion house Dior was established by the late Christian Dior in the heart of Paris, France. In the influential year of 1947, Christian Dior introduced his inaugural fashion collection for Spring–Summer, famously known as the "New Look."
The fragrance branch, Christian Dior Parfums, came into being in either 1947 or 1948. Their very first perfume, the beloved Miss Dior, quickly gained popularity among fragrance enthusiasts.
Over the years, Dior has continued to shape the landscape of men's perfumery with iconic scents such as Eau Sauvage, Fahrenheit, Dior Homme, and Sauvage.
These fragrances not only became major players but also influenced the trends in the industry. Remarkably, these classics remain available in the market, a testament to their enduring appeal.
In the contemporary landscape, Dior is under the ownership of LVMH and is overseen by the esteemed French businessman Bernard Arnault, who also serves as the chairman of LVMH.
Dior's diverse range of products is accessible to customers worldwide through retail outlets and the brand's online store, ensuring that the legacy of Dior continues to thrive in the global market.
Dior Homme Sport 2021 Story
Initially launched in 2008 as a fresh version of the iris-forward Dior Homme line, the Sport flanker was intended to bridge the gap between the softer Eau de Toilette and the more intense version.
Dior stands out as one of the few companies that provide their customers with accurate information regarding the reformulations or reeditions of their products, and this holds true for this fragrance.
This marks the fourth attempt to create the perfect "Sport" fragrance and the final fragrance Demachy worked on while still with Dior.
This perfume, launched in 2021 as its name suggests, is officially a flanker of Dior Homme 2020, deviating from the approach taken in previous DHS releases.
While it does share a few similarities with DHS 2017, it's worth exploring the evolution of this fragrance line by considering both their commonalities and differences.
All the information about the various variations of this fragrance is provided based on my ownership of all four of them at different times. It is solely based on my personal experience with these fragrances.
DIOR HOMME SPORT 2008
Arguably the most uninspiring one from the bunch, it's the most sought-after, making it the most expensive fragrance from the line.
It exudes the scent of candied ginger bonbons with subtle hints of woods and resins, lacking the famous Dior iris note.
Its projection and longevity are weak, which might explain why Dior continued to re-release Sport flankers. You wouldn't be missing out on anything if you decide never to smell DHS 2008. It's a hard pass for me.
DIOR HOMME SPORT 2012
The only one that includes an iris and completely changes the composition, making it a true flanker of Dior Homme.
The ginger note is barely detectable here, and the iris blends seamlessly with citruses and woods. For some reason, DHS 2012 is the most disliked one and receives less credit than it really deserves.
It boasts a significantly improved performance, complemented by a modern-smelling composition. It's the only one among the previously discontinued versions that is truly worth owning.
DIOR HOMME SPORT 2017
The last one of its kind, released before Dior decided to completely change the Homme line. DHS 2017 was, to me, the closest thing to summer fragrance perfection before the latest 2021 release.
Once again, fresh notes such as blood orange and grapefruit dominate the fragrance, but the iris is absent.
What I liked about this one is the heavy inclusion of terrific pink pepper and that gorgeous sandalwood note in the base.
The performance is excellent, and if the 2021 version didn't exist, this one would be my personal choice. For all the discontinued perfume hunters, this is the one to get while it's still affordable.
PRO TIP: For anyone thinking of purchasing DHS 2008 for $450.00 or more from various online sellers, I strongly advise against it before trying a sample. In my opinion, this fragrance was one of the biggest disappointments I've had in more than 15 years of being in this hobby. If you want to understand how the line evolved to its current state, I recommend opting for the 2012 or 2017 versions instead.
This fragrance is regularly available for purchase in many perfume stores and online shops across the world. It comes in 75ml, 125ml, and 200ml flacons as Eau de Toilette. The retail price ranges from $105.00 to $175.00.
The actor Robert Pattinson is the face of this release, and for Dior Homme 2020 as well.
Perfume Theme

A note from the brand: "Energetic and elegant, the new Dior Homme Sport eau de toilette for men combines fresh vivacity and charm with a hint of sensuality for a duo that packs the punch of a boxer's uppercut.
Vibrant, explosive and immediately recognizable, the opening signature of Dior Homme Sport is marked by citrus and open-air freshness. For this new fragrance, the Dior Perfumer-Creator chose to fashion the eau de toilette with warm and ambery notes, wrap it in spices and round it out with woody notes. The confident trail of Dior Homme Sport incarnates a masculinity entwined with a smooth, noble quality.
The new Dior Homme Sport eau de toilette for men thus plays with freshness and sensuality. It's a luminous scent, enriched with a new, lasting impression that takes hold and lingers like a caress."
Notes and Classification
PERFUME NOTES
Top notes: Calabrian Bergamot, Italian Lemon, Aldehydes
Heart notes: Elemi, Pink Pepper
Base notes: Frankincense, Woods, Amber
Perfume Presentation
The perfume comes in a simplistic yet elegant and elongated transparent bottle, reminiscent of the previous Dior Homme 2020 fragrance, providing a hint of what to expect.
Although it appears quite similar, with the addition of "Sport" at the lower part of the bottle, it might not impress you significantly. Nevertheless, I find it classic, and I believe it will stand the test of time.
The plastic cap also features the redesigned sneaky move, incorporating a cube-like cap inside the cap, showcasing Dior's Bee logo. It's a brilliant choice.
The atomizer dispenses an ample amount of juice, ensuring you won't need to drench yourself to achieve the desired performance.
Regarding the box, it's good but unremarkable, as depicted in the provided photos in this article.
The outer sleeve, which used to indicate to potential buyers that this was a new release, is no longer present, which, in my opinion, is an improvement.
The box design follows the bottle's aesthetic, with an added white color around the fragrance name and overall design.
All the necessary information, including ingredients, batch code, and more, can be found at the bottom of the box, along with the "Dior's Bee" logo in two places: in the middle of the box and on the inner layer when you open it.
It offers a contemporary presentation without unnecessary kitschy details, a refreshing departure from the trends seen today in many designer and niche house releases.
My Experience With Perfume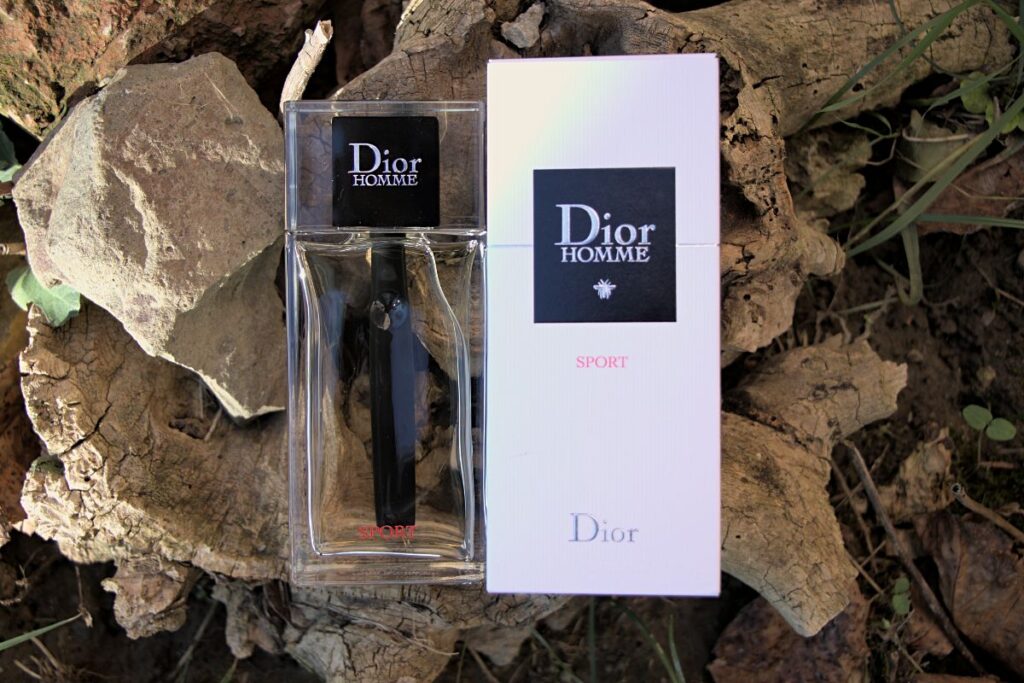 I simply love it and find it amusing how Demachy left something like this as his last creation at Dior.
Dior Homme Cologne 2021 is essentially a repackaging; the formulation remains unchanged so that one doesn't count.
It's like Demachy's final 'I told you so,' a great perfumer often criticized for creating unnecessary flankers.
Had it not been for his retirement, we might have seen a couple more great perfumes from him. Now, it's up to Francis Kurkdjian to step into his shoes and show us if he can live up to Dior's legacy.
Let's be honest here for a moment. Francis is an excellent perfumer, and I admire his work, but the difference between working at Dior and creating for his own Maison Francis Kurkdjian brand is like night and day.
What brings me immense joy is that this fragrance combines the best elements from DHS 2017 and Dior Homme 2020 while adding its unique twist.
I love them both, but each of those perfumes lacked something that would elevate them into the perfume stratosphere.
And here's the best part: the most ambitious achievement here is the use of aldehydes, a note often associated with perfumes from about a century ago.
These aldehydes aren't your typical soapy, old-fashioned laundry-smelling aroma. They are a modernized and somehow masculinized version of the same thing, making them, in my opinion, the best ones ever used in any perfume.
As mentioned earlier, DHS 2021 is available in almost every perfume shop. Don't miss the chance to sample it and appreciate it for what it is.
And please, do not dismiss it just because it's 'another Dior Homme 2020,' and ignore the ridiculous comments I've seen about 'there is no iris anymore.'
This is the new era of Dior, where they continue to reign supreme in the perfume world—a feat Chanel lost many years ago in their masculine perfume selection.
Top Notes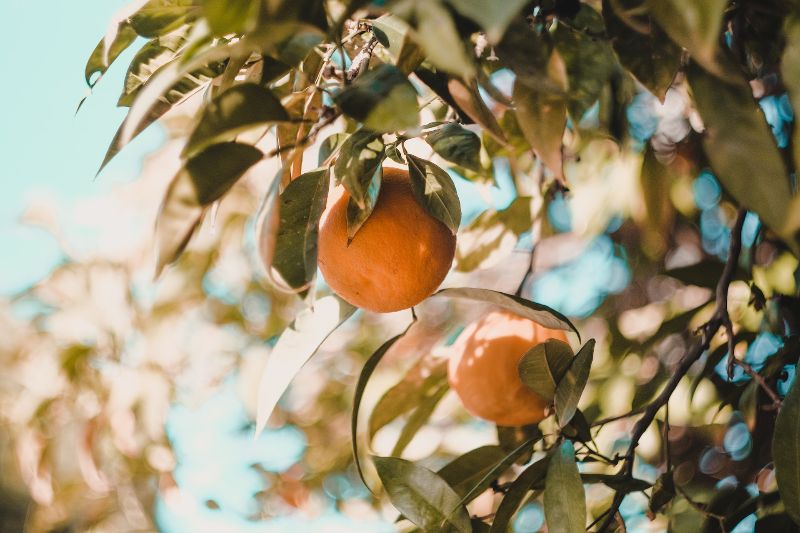 Calabrian Bergamot
Italian Lemon
Aldehydes
The opening is much more deceptive than one might expect just by looking at the listed notes. The key players here are not the bergamot or lemon commonly found in other DHS flankers, but the aldehydes.
Seasoned noses will understand what I mean when they actually smell it. Instead of providing us with a zesty and tart bergamot/lemon aroma, the aldehydes do what they are most famous for: unmistakably, providing us with the fantastic orange accord.
The juicy pulp of ripe oranges is presented here in its most glorious form, unlike anything I have ever seen in for example, Hermes releases.
Hermes, a well-known brand recognized for its top-tier orange-forward fragrances, hasn't achieved this level of excellence.
This citrusy aroma, amplified by aldehydes, lingers until the far dry down, never becoming pungent or unappealing.
This fragrance is Dior for niche fragrance lovers, offered at designer prices. As someone who lives in the Mediterranean and knows how quality citrus fruits truly smell, and who isn't merely guessing the notes based on what I've read from other people online, this is your newly discovered citrus masterpiece.
It boasts a pure, mature, and classy opening that bears no resemblance to the typical "Sport" fragrances we have seen in previous years.
This opening maintains its character for around five to ten minutes before it gradually settles into a more full-bodied aroma.
Heart Notes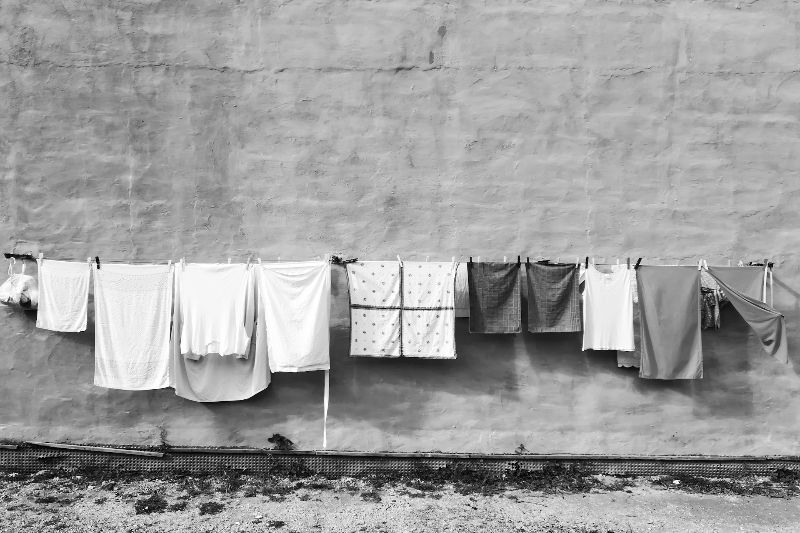 Both elemi and pink pepper actually give off the aroma of citruses rather than typical resins and spices, so it's no wonder that these combined round up the orange note from the opening.
If you don't believe me, just check out Dior Eau Sauvage Parfum 2017 and see how elemi adds juiciness to citron, a rather dry citrus.
With just the right amount of sweetness that can be detected from time to time, the middle stage progression is where DHS 2021 slowly introduces you to the darker dry down.
Transparent yet deep, with oriental touches executed in a fresh way. By this time, it becomes evident that DHS 2021 is no longer a playful fragrance often associated with its previous editions.
This becomes clear when the previously mentioned darker side starts to take the main role.
Do I wish there was something more in the heart notes? Probably not. Everything is perfectly balanced, and this slight change is all that was needed before the full dry down.
Base Notes
So, the base. Is it any good? Well, of course, it is. There's the transparent incense, which I don't know how Demachy achieved to smell like this.
There's the sandalwood, serving as a connection to DHS 2017, and Iso E Super from Dior Homme 2020.
Is there amber here? Probably not, since I have never smelled it, or it could just be in small doses. Anyway, the element that provides that darker touch is the frankincense.
Similar to the one Cavallier used in Aqva Amara. Speaking of Amara, I believe that DHS 2021 is the best replacement for this discontinued gem.
They don't smell alike, but the oily frankincense connection is evident, especially in the base notes.
In many other reviews, there is a constant mention of a spicy overdose for some unknown reason. Trust me when I say there is only a small amount of spiciness here.
Pink pepper, for example, is used in gin tonic because of its citrusy bite, which complements the combination well.
Olibanum can have a spicy kick, but not the same as pepper or cinnamon, rather a balsamic olfactive odor profile.
To conclude the note breakdown, what you get is pretty much evident from the start: a clean and refreshing fragrance with a dark side in the base notes.
Aldehydes set a new standard here when it comes to masculine scents and are probably the main reason why you should experience this release firsthand.
Performance
I didn't expect a fragrance of this kind to perform this well. Just to avoid any confusion for readers who might come across this article in the future, I am referring to the current first formulation.
It lasts 8 – 10 hours with great projection, easily projecting strongly for the first couple of hours until it settles down into a moderately projecting perfume.
It might just be my skin, as I have seen other people complain about DHS 2021's performance. However, a couple of my friends who also wear it have shared the same experience as me regarding its overall performance.
Yes, it might not reach the level of Sauvage Eau de Parfum (my 2018 batch), but still, you really couldn't ask for more from a fragrance like this.
While not excessively strong, the sillage leaves a lingering essence in the air, attracting positive attention without being overly assertive.
Four to six sprays are more than enough, depending on the occasion.
LONGEVITY: 8 – 10 hours
PROJECTION: Moderate
SILLAGE: Moderate
Target audience and compliments
A fragrance designed for the modern and confident individual who appreciates a scent that seamlessly blends elegance with energy; this is the best way I would describe its potential audience.
Its versatile and sophisticated composition appeals to a wide range of age groups, making it suitable for young professionals, established adults, and anyone who appreciates refined fragrances.
However, this is unequivocally a masculine fragrance. I fail to see how a woman could pull this one off, even though I still believe that perfumes are genderless.
Nevertheless, I have encountered Aventus and Hacivat on ladies a couple of times, and it just doesn't work, unfortunately.
The same principle applies if I were to wear Dior's Hypnotic Poison; everyone knows it's something a woman would wear.
Regarding compliments, it's a compliment beast and has outperformed Dior's Sauvage Eau de Parfum in the compliment department for me this year.
There's something magical here that just works on me, regardless of the situation I wear it in. It's a confidence booster with a memorable trail that I'm certain will garner positive reactions.
AUDIENCE: Men
AGE RANGE: 25+
COMPLIMENTS: High
When & Where
Probably one of the most wearable fragrances I have encountered in a long time, but as you've already read in the previous paragraphs, you know this.
It's an excellent choice for different times of the year, except for winter when I believe you should consider something more suitable for the cold weather.
In my experience, this scent profile works best during the spring and the scorching heat of summer, where it also performs exceptionally well.
I can vouch for this, as it was my main summer fragrance this year. Summers on the Adriatic coast are unforgiving.
Whether it's day or night, work, casual outings, outdoor activities, clubbing, or any other event you could think of, DHS 2021 fits right in.
Last, but not least, it's a great memory maker, especially if you're exploring a new city or jet-setting for business, as I did this summer during my trip to Rijeka, Croatia.
This proves that fragrances are not just expensive 'scented-alcohol waters,' as the memories we create with them are often the best things associated with perfumes.
SEASONS: Spring, Summer, and Fall
OCCASIONS: Any Occasion
ATTIRE: Smart, and Business Casual, Athleisure, Summer Wear, Casual Denim
Uniqueness and value for money
If we are discussing modern fresh scents exclusively, then this one receives my highest marks.
However, if I am objective and deep inside, I know that this latest flanker actually borrows elements from DHS 2017 and Dior Homme 2020, then I have to agree that it is an upgrade rather than something entirely new.
Its innovative blend of aldehydes, combined with darker base notes, seamlessly transitions from one to another and is executed to perfection.
While it may not offer a 100% unique olfactory experience, it excels in every other aspect compared to the previously mentioned two fragrances.
Considering this, DHS 2021 offers outstanding value for money. I paid the full retail price for my 125ml bottle, and I don't regret a single dime.
Dior has never been an affordable brand, and owning a Dior fragrance is a luxury, much more so than owning some fragrances from other niche brands which I won't mention here.
What is great about Dior is that they understand the upper monetary limit of what they can charge for perfume.
I would rather save money for a couple of months to own a Dior fragrance than buy one from a 'quasi-luxury' niche house.
UNIQUENESS: 4/5
PRESENTATION: 4/5
VALUE FOR MONEY: 10/10
Pros and Cons
In the diverse landscape of perfume, each composition brings its own charm, complexities, and shortcomings.
Exploring the pros and cons provides a comprehensive view, aiding fragrance enthusiasts in their quest for the perfect olfactory experience.
Understanding these nuances allows you to make a more well-informed choice, ensuring a tailored match for individual tastes.
Pros
An incredibly versatile and wearable fragrance for multiple occasions
A great blend of aldehydes, citruses, and balsamic base notes
Impressive performance for this kind of perfume
Compliment magnet
Great price point
Cons
It shares some elements from DHS 2017, and Dior Homme 2020
Not really a "Sport" fragrance
It might be too "mature" for some
Collection & Similar Perfumes
DHS 2021 is part of the original Dior Homme line of perfumes that started back in 2005.
To date, there have been 15 different variations of this fragrance. alongside the original Eau Sauvage line and the Sauvage line of products Homme collection has been one of Dior's most successful perfume lines.
Since we have already covered the Dior 'Sport' perfumes, here are some other perfumes from the Homme collection worth seeking out.
COLLECTION
SIMILAR PERFUMES AND ALTERNATIVES
EDITOR'S CHOICE
Frequently Asked Questions
Welcome to Scent Grail's FAQ section, designed to provide answers to the most commonly asked questions about this perfume.
Whether you're a perfume enthusiast or a newcomer exploring the fragrance world, this section aims to address queries about the composition, performance, and unique features of this scent.
What does Dior Homme Sport 2021 smell like?
DHS 2021 presents a sophisticated and modern fragrance profile, with the opening characterized by a burst of aldehydes in a manner never before used in men's perfumery. As the fragrance progresses, elemi and pink pepper contribute to its aromatic quality, while the base notes, featuring sandalwood and transparent incense, contribute to a warm and refined dry down.
What is the difference between Dior Homme Sport 2017 and 2021?
Dior Homme Sport 2017 and 2021 share the essence of the DHS line, yet notable distinctions set them apart. While both fragrances embody the spirit of the DHS collection, the differences lie in their unique compositions. DHS 2017 leans towards a classic, sporty summer vibe, featuring notes like blood orange, grapefruit, and sandalwood. On the other hand, DHS 2021 embraces a more contemporary and innovative approach, evolving towards mature and classy scents.
How long does Dior Homme Sport 2021 last?
On average, users commonly report that the fragrance lasts between 8 to 10 hours on the skin. During the initial hours, it exhibits strong projection, gradually settling into a more moderate presence as it progresses into the dry down.
Can you wear Dior Homme Sport 2021 in winter?
Although is a wearable fragrance suitable for various occasions, it may not be the ideal choice for winter. The fragrance is crafted with a focus on fresh and invigorating notes, making it particularly well-suited for spring and summer.
Did Dior reformulate Dior Homme Sport?
Since 2021, there have been four different iterations of this fragrance, each disclosed by the company. Each fragrance features a slightly different packaging, with the year(formulation) alongside its name.
Final Words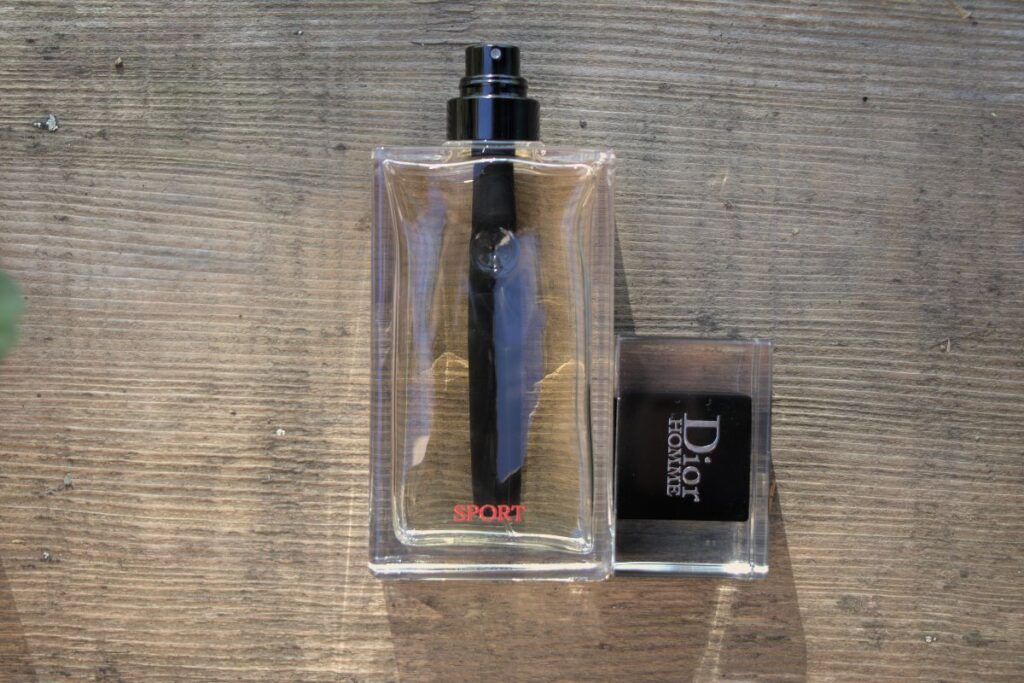 To conclude this article with final thoughts and perhaps an additional note, I must express that releases like DHS 2021 are a rarity, a sheer joy to uncover.
From its fantastic use of aldehydes to the harmonious fusion of citrus, woods, and zesty spices, this fragrance embodies a modern interpretation of elegance.
It stands as an enhancement over Dior Homme 2020 in every aspect, serving as the finishing touch that was missing in the previous release and making it a masterpiece.
A certified holy grail scent, I encourage you to explore this gem while it remains in its original formulation.
The perplexity of its underappreciation, especially when compared to the overpriced and overhyped Roja Parfums Elysium Pour Homme Parfum Cologne, is beyond my understanding.
It showcases how a flanker from a distinguished designer brand can effortlessly surpass many niche releases. Truly perfect!
What are your thoughts about Dior Homme Sport 2021? Let's start a conversation and let me know in the comment section below.
In case you are in doubt about whether you should consider buying any fragrance or not, it's always good to take a look at Scent Grail's S.P.A. Signature Factor Guide.
It is easy to use and the most relevant perfume-buying guide on the web. This way, you can check out if a particular fragrance is worth checking out, and potentially find your signature perfume.
PLEASE CONSIDER CONTRIBUTING TO SCENT GRAIL
If you enjoy my blog and want to help me continue creating content, there are several ways you can support me:
I am incredibly grateful for your support, as it holds tremendous significance to me. Your generosity enables me to persist in crafting content that celebrates the wonders of the perfume world and encourages others to start this beautiful journey. Your backing is truly appreciated, and I eagerly anticipate sharing more of my articles with you in the times ahead. Keep smelling great!
Find out more Scent Grail articles about perfumery, check out top lists, and other helpful reviews via the links below:
REVIEWS
TOP LISTS
SCENT GRAIL LEARNING CENTER
Until next time, stay humble, and keep smelling great!
Best, Marin!
#scentgrail #scentgrailtribe
SCENT GRAIL ON SOCIAL MEDIA
Facebook | Twitter | Instagram | Pinterest
Your number one source for Holy Grail Signature Scents.

– Marin Kristic