Aoud Lemon Mint by Mancera is a woody oriental fragrance for men and women and was released in 2016. The creator of this perfume is Pierre Montale.
Popular, and one of the fan-favorites from the niche house of Mancera, Aoud Lemon Mint is a different take on the general oud-based middle eastern releases perfume lovers are adjusted to.
As someone who has a lot of experience with Mancera in general, the hype and high expectations were justified from my side.
Given the fact that in a lot of ways, this scent that stood the test of time, and that its popularity is still high enough, what possibly could go wrong?
Well, not much, but there are some things I'll get into during this review that should be taken into consideration, especially if blind buying is the only way to sample this interesting perfume.
Mancera Aoud Lemon Mint in three words: OVERHYPED – PLEASANT – AFFORDABLE
Affiliate Disclosure: As an Amazon Associate I earn from qualifying purchases. Purchasing via provided links/banners comes at no additional cost to you. Scent Grail only recommends products and/or services that are insightful and helpful to readers. For more info please read Affiliate Disclaimer.
Don't have the time to read the review right now? No worries! Here are my 5 quick takes:
A good milder weather fragrance for anyone just starting to get into the niche perfume game
Created by Pierre Montale in 2016
Interesting combination of lemons, almonds, and vanilla that can work even in colder weather
Lasts around 6 – 8 hours with moderate projection
Overhyped and synthetic
Let's see together what makes this release a well-received offering from the Mancera brand, and which factors keep it from being a holy grail scent in my opinion.
Fragrance information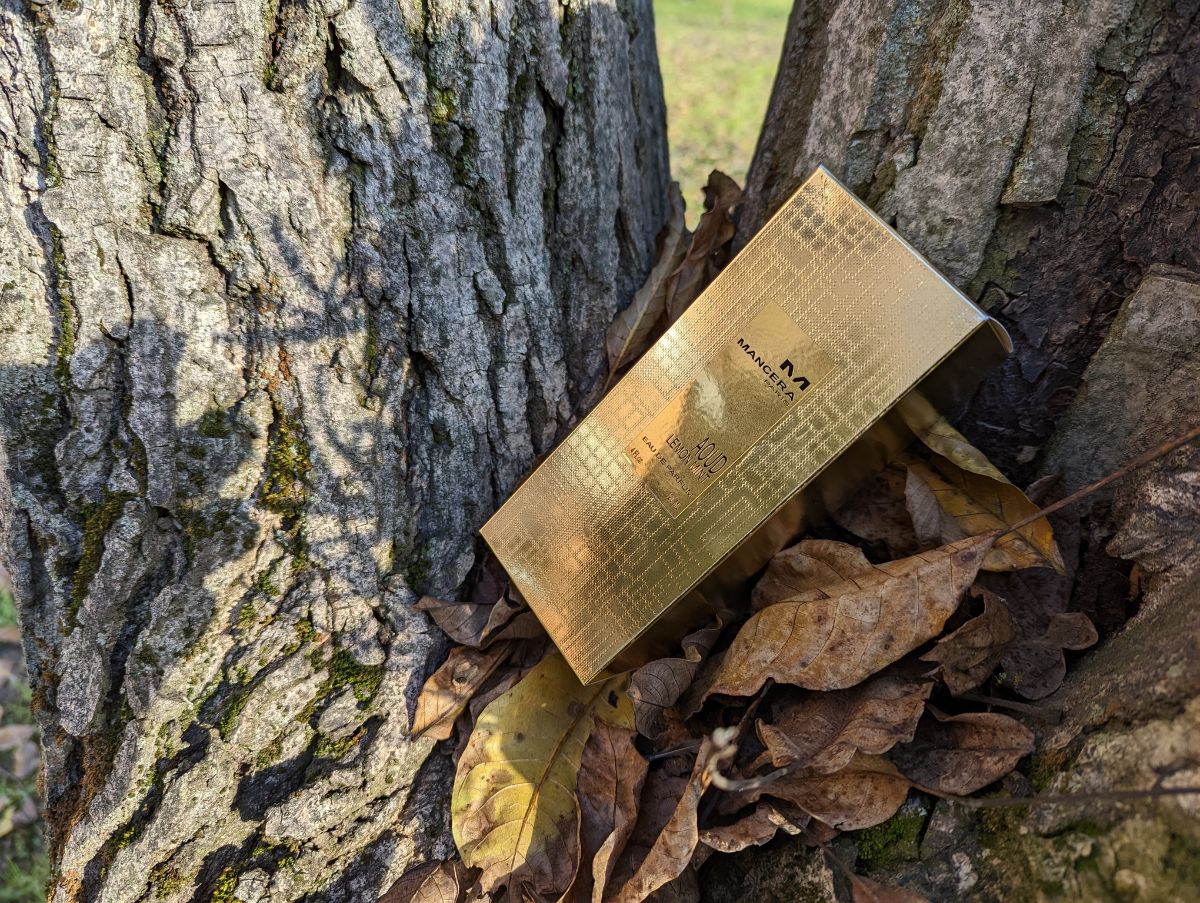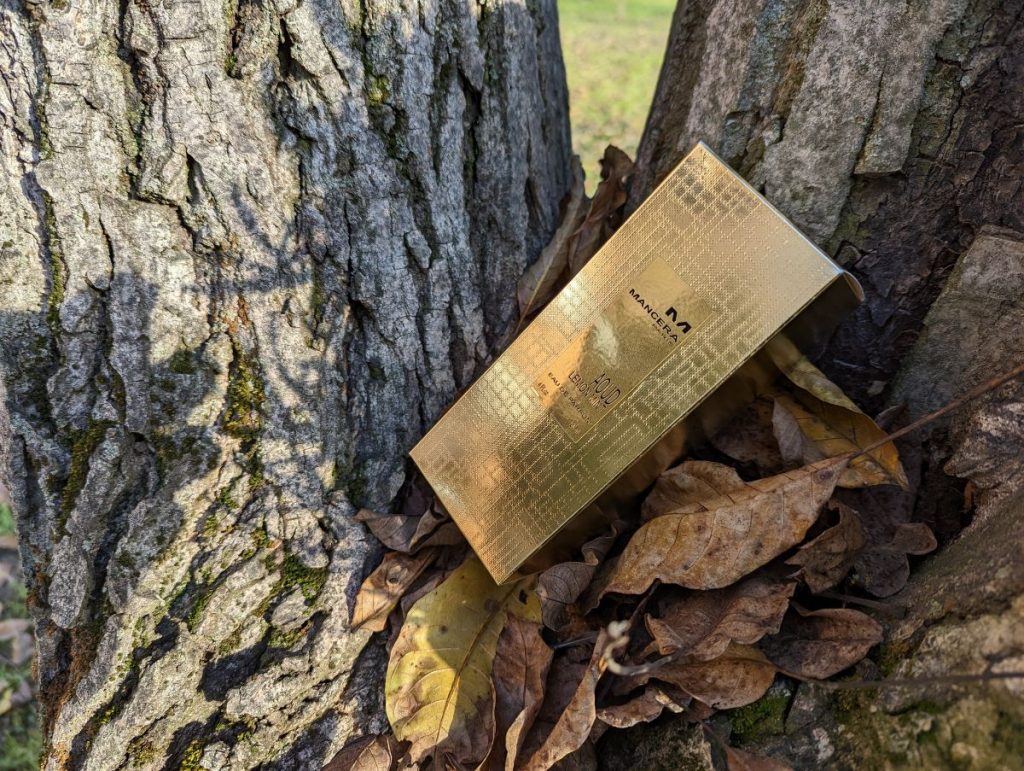 Mancera niche house was founded by Pierre Montale in 2008, an ode to the Art Deco movement, and a desire to create modern interpretations of scents from the past by using only the finest and precious ingredients.
It was initiated by the distributor "Al Hthar", who had previously specialized in establishing major perfume brands in the Gulf region.
The brand is known for its direct collaboration with Montale house( both owned by Pierre Montale) which was the beginning of a unique collaboration between a father and his daughter.
The intense, highly concentrated perfumes are created in a more French perfumery style, in order to give them a more Western appeal, with exception of a couple of Oud creations.
The heavy crystal glass Art Deco-style flacons are custom-made by Italian manufacturer Luigi Bormioli, best known for his style and artwork are often compared to Renaissance.
In May 2015, Mancera opened their first luxurious perfume boutique at Place Vendome in Paris. Since 2017, Amélie Montale is the art director of Mancera.
Mancera Aoud Lemon Mint Story
As the brand says, Aoud Lemon Mint is a Cuban inspiration for this fresh and sweet cocktail. The fragrance is available in 60ml, and 120ml Eau de Parfum flacons, and it is still available to purchase.
The notes are lemon from Sicily, fresh coriander, black pepper, almonds, subtle oud, jasmine, leaves of patchouli, fresh mint, leather, amber, vanilla pods, Haitian vetiver & white musk.
All perfumes created for Mancera and its sister company Montale are done by perfumer Pierre Montale.
Perfume Theme
A note about the fragrance from MaxAroma: "This perfume is full of fantasies. An explosion of sensations that awaken the senses. Mancera Aoud Lemon Mint Eau De Parfum is a passionate fragrance inspired by Cuba. Wear it and feel your senses awakened with this sophisticated blend of fresh, oriental aromas. This perfume contains a powerful mixture of Aoud and lemongrass. Its light fragrance adds a touch of elegance to an everyday look. Mancera Aoud Lemon Mint is a unisex fragrance that can be worn by men or women. This product has a unique, refreshing lemon mint scent with a mix of Cuban baroque and something more adventurous. A fragrance that's pure, clean, and fresh.
Take a trip to the tropics with this beautifully blended fragrance from the house of Mancera. The perfume is a cool and floral blend of fresh lemon, Almonds, Black pepper, leather, and fresh mint leaves which are essential for diffusing this wonderful aroma in your home. Dedicated to the love of perfumes, the House Mancera offers you their best creations with pleasure. The quality and excellent service that exists in its foundations are reflected in this fragrance"
Notes and Classification
Perfumer: Pierre Montale
Perfume Oil Concentration: Eau de Parfum
Fragrance Type: Woody Oriental
Release Date: 2016
Target Audience: Unisex
Masculine/Feminine: 60% – 40%
Most dominant notes: Lemon, Jasmine, Almonds, and Vanilla
Age Group: 20+
Seasons: Fall and Winter
Occasions: Leisure, Night Out, and Business
Longevity and Projection: 6 – 8 hours with moderate projection
The recommended number of sprays: 2 – 4
Compliments: Medium
Likeability: Medium
Uniqueness: 3/5
Value for money: 8/10
Accords: Citrus, Creamy, Oriental
Reviewed batch code: 21K306D – November 2021
Holy Grail Scent Rating: B
Sample/Buy/Pass: Sample
Production: Available
PERFUME NOTES
Top notes: Lemon from Sicily, Fresh Coriander, Black Pepper, Almonds
Heart notes: Subtle Oud, Jasmine, Leaves of Patchouli, Fresh Mint
Base notes: Leather, Amber, Vanilla Pods, Haitian Vetiver, White Musk
Perfume Presentation
After you see one Mancera bottle, you have basically seen them all. With slight variations in bottle appearance, each Mancera is presented in tall and cylindrical shapes flacons, easily distinguished as Mancera.
With this release, I love how the sticker comes in gold color which does a great contrast to the stunning blue/green/yellow gradient of the bottle coloration.
All new Mancera bottles come with magnetic caps and pressured atomizers that can easily compete with the best in the game such as Dior and Creed. This way, you can easily adjust how much perfume you want on your skin.
One thing that each Mancera perfume box includes is a faux leather perfume bag which is nice and handy even for keeping other stuff inside besides the actual perfume.
I usually use it to store my fragrance samples and keep it outside the product box. Overall, along with Instant Crush, this is the best-looking Mancera bottle in my opinion.
My Experience With Perfume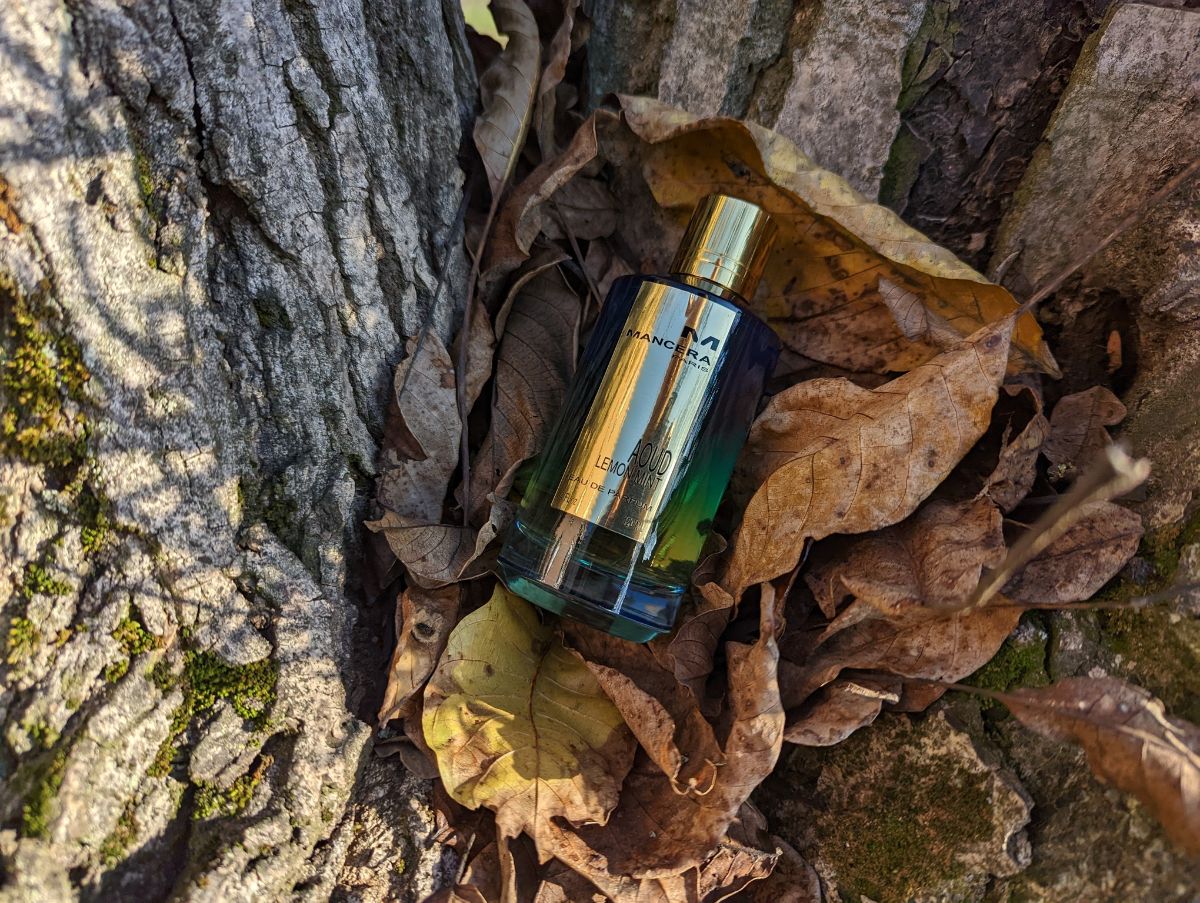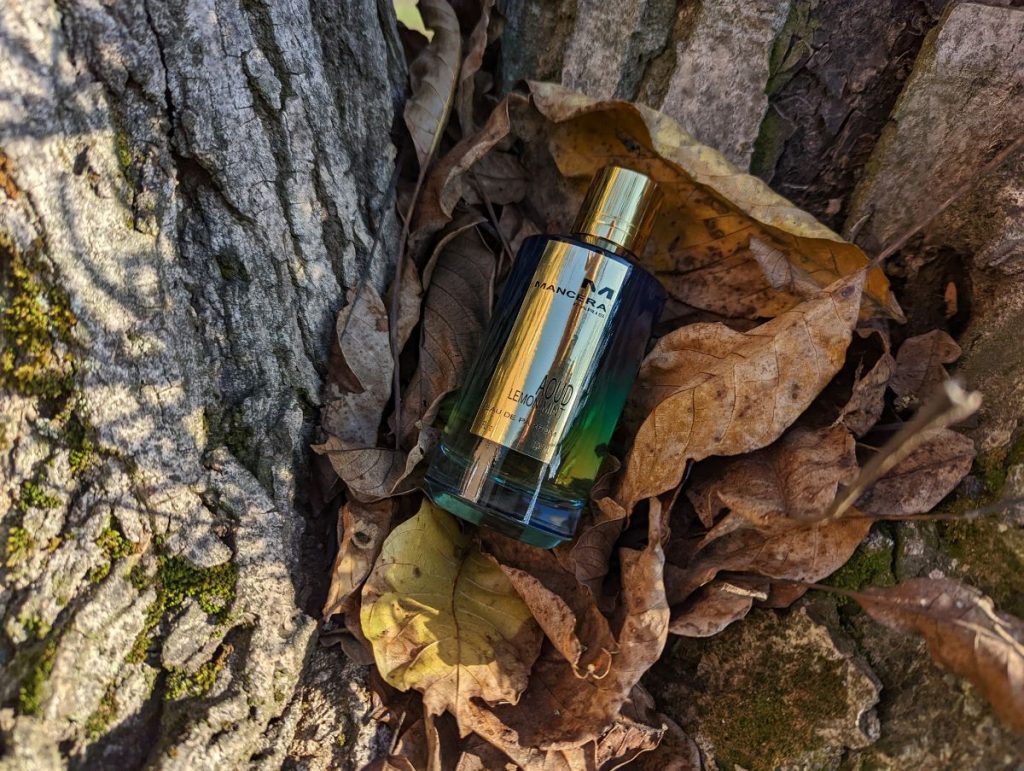 First and foremost, I have to say that there is nothing wrong with this scent in general. It is a mass-pleasing fragrance with a name that doesn't really reflect what it smells like.
Given that oud and mint are in the name of the product, I was quite surprised that they are basically not here. This has happened before with Montale Wood & Spices where the fragrance doesn't smell anything like the name suggests.
This is where I was slightly disappointed since the additional kick from those two notes would surely bring something new to the game. Especially, the combination of aromatic mint, and western oud.
Another thing that kinda ticks my olfactive senses in the wrong way is the overly synthetic compositions Mancera and Montale are known for.
If you are someone who is new to the niche game, this may not bother you, but it is past due time that Mancera upgraded their ingredients to a higher level, and my recommendation is that you shouldn't smell their fragrances up close in the place where you sprayed them since they smell much better in the air around the wearer.
Also, by just looking at the name of the fragrance and the color of the bottle, one could think that this one is a great summer fragrance which it isn't. The prevailing notes of lemony almonds, combined with ambery vanilla make it best to use during milder spring weather and fall.
So, who would be an ideal customer here? If you ask me, that would be someone new to the niche game and someone who wants to buy their first Mancera perfume. Otherwise, I recommend sticking with Cedrat Boise for a better summer option.
Top Notes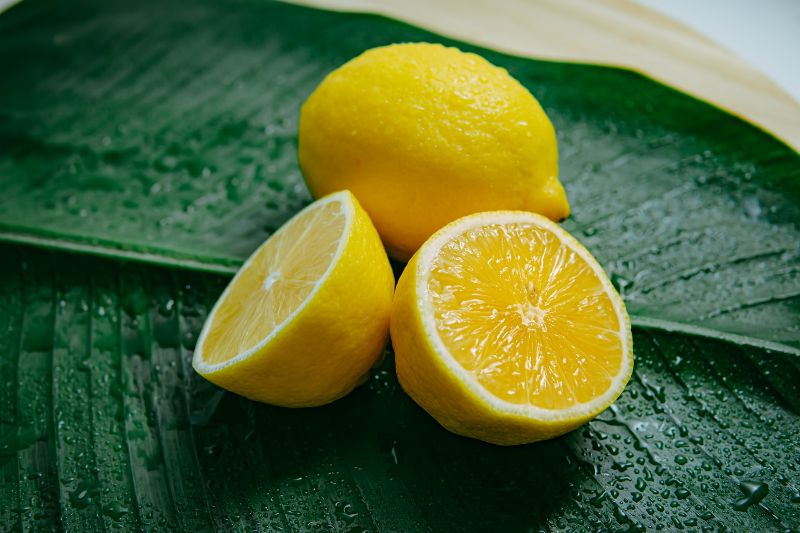 Lemon from Sicily
Fresh Coriander
Black Pepper
Almonds
The fragrance opens up with a kinda mentholated candied lemon note which is bright, vibrant, and energetic.
Mint is barely noticeable, but it does the job. I have noticed that this mint accord comes and goes from the official note listing which is probably due to the reformulations that occasionally happen.

The house of Mancera is known for its heavy usage of synthetic compounds and this is no different, but this is expected to see from the brand and at this price point.

The lemon is balanced by a creamy almond and is not something you usually see in warmer weather fragrances which this one is trying to be. Don't expect a marzipan-like almond accord here or a bitter touch natural almond gives.

In the case of this fragrance, almond is used as a support note and feels creamier than almond ice cream would be.

With the mixture of citruses, a slight touch of spices, and the aforementioned almond, the scent jumps from your skin and grabs the attention of the people around you.
Mancera knows how to grab attention with opening notes, and this is by far the best part of this scent.
Heart Notes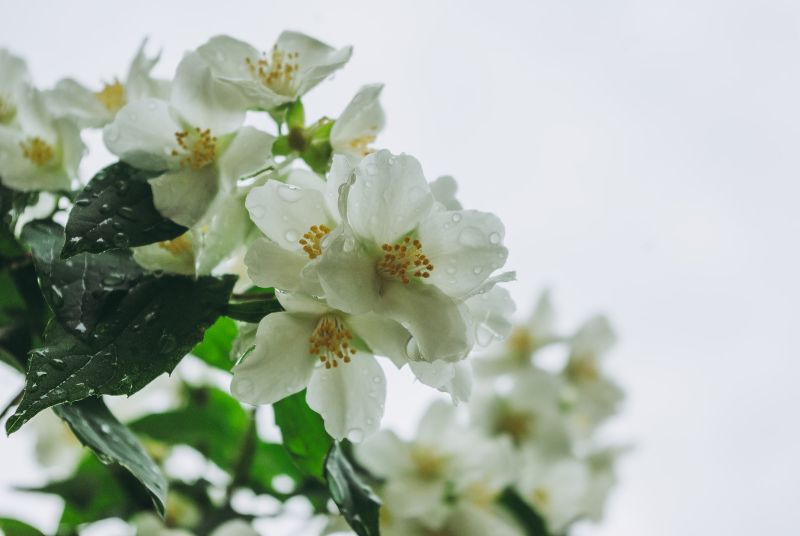 Subtle Oud
Jasmine
Leaves of Patchouli
Fresh Mint
The heart notes are predominately made out of jasmine, and here is where the fragrance turns more into a unisex, slightly feminine fragrance, but never goes to that extreme.

Patchouli, and oud are nowhere to be found here, and in case you are someone who stays away from typical floral fragrances, you should wait out until the scent takes another turn into warm oriental perfume in the base.

What I particularly like about this one is that its citrusy creaminess stays almost the whole life of the fragrance, and the balance of every note is perfectly executed.

As stated before, I guess that the name of this release is quite contradicting since the only dominant note from the name is lemon based around almonds, and vanilla when everything settles down.
Base Notes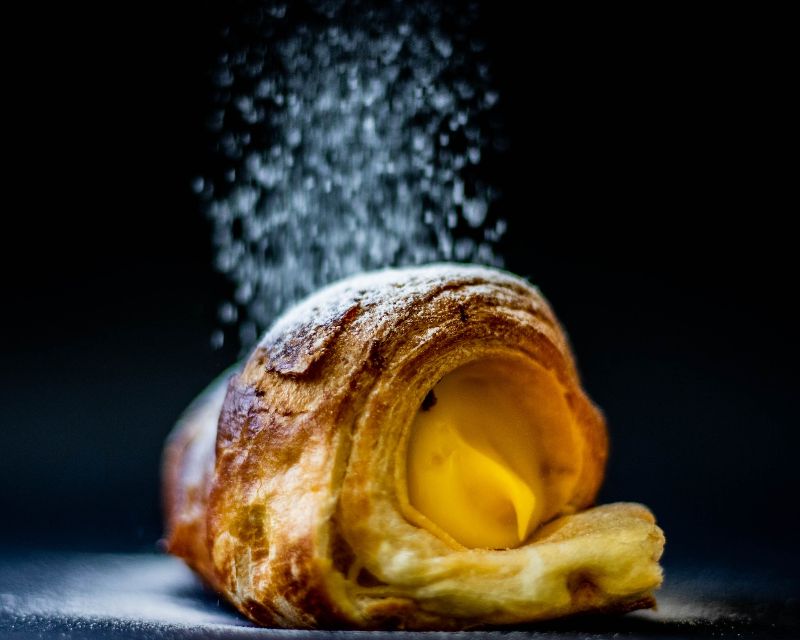 Leather
Amber
Vanilla Pods
Haitian Vetiver
White Musk
Unfortunately for this fragrance, while still being a reminiscence of top and heart notes, what we are left with in dry down are vanilla, spicy amber, and clean musk.

Although I'm not a fan of oud-based fragrances anymore, I do feel that the oud accord would bring out another dimension, round up the composition, and give it more punch since in the end, this release is not a summer fragrance no matter what Mancera's marketing team would like you to believe.

Don't get me wrong, the dry down is likable and pleasant, but a little predictable, and familiar to many other Mancera products.
I cannot say that I'm surprised with the end product because of the sheer number of Mancera and Montale releases each year which prevents Pierre Montale to bring out masterpieces continuously.
By overloading yourself with so much work that has to be done, creativity is the factor we usually see suffer the most.
Performance
The new magnetic cap versions of this fragrance have been reformulated and the end result was paid to the performance department without tinkering with the actual composition.
This doesn't mean it is a weak scent at all but is something to be considered if you want a strong-performing perfume.
On my skin, the initial hour has a strong and well-projecting bubble around me that as time goes by starts to sit closer to the skin with gentle wafts around me.
For someone who usually enjoys subtler fragrances, this ain't a problem, but it is something to consider if you are shopping for something stronger.
LONGEVITY: 6 – 8 hours
PROJECTION: Moderate
SILLAGE: Moderate
Target audience and compliments
Everyone can wear any fragrance they want, and with niche fragrances, this has been more evident than ever before.
This one sits somewhere in between but leans just a little bit more masculine than feminine. Younger crowds will be right at home, and the playful nature of the composition suggests that from the first spray until the dry down.
As for compliments, sadly, no one said anything without previously asking what they think about the fragrance I was wearing on that particular day.
This could be to the subtler performance or the fact it isn't as much of a compliment garner as you may believe by seeing just the notes themselves.
Since I don't wear fragrances just for compliments, and the almond note is one of my preferred notes, I didn't see this as a negative side at all.
AUDIENCE: Unisex
AGE RANGE: 20+
COMPLIMENTS: Medium
When & Where
During my time with this scent which stands as one of the most hyped Mancera fragrances, I found it to be a versatile companion during the casual colder months.
While I do find it a versatile fragrance, I don't suggest over-spraying it since it could easily get cloying during a couple of hours and out of place in the office, on dates, and in similar situations.
Where I found it to work the best were casual days where there is nothing serious to be done, during walks, errands, and enjoying it by myself. Yes, it can work as a night-out fragrance as well, best worn by younger men and women.
SEASONS: Fall and Winter
OCCASIONS: Leisure, Night out, and Business
ATTIRE: Casual, Smart-Casual, Evening wear
Uniqueness and value for money
Both Mancera and Montale niche brands are quite affordable, especially if you decide to shop from fragrance discounters which I highly suggest doing so that you can get the best value.
Considering everything, the synthetic nature of the composition, higher designer-level quality, and the effort to produce something like this, it sits somewhere in between being a great fragrance to sample, and a fair warning that you might have previously smelled something like this before in the Guerlain Ideal line.
UNIQUENESS: 3/5
VALUE FOR MONEY: 8/10
Pros and Cons
Here are some better and weaker parts of this perfume:
Pros
One of the better releases from Mancera
Interesting combination of lemons, almonds, and vanilla that can work even in colder weather
Good performing fragrance for casual days
Cons
Overhyped and synthetic
The fragrance name suggests a summer fragrance which it isn't
Missed opportunity to bring something new to the oud genre
Collection & Similar Perfumes
Aoud Lemon Mint is a part of Mancera's Signature Oud line that explores a journey to the heart of the intriguing and fascinating Oriental world.
This fragrance line currently consists of more than 15 different perfumes with each one taking a different story on Oud note.
While many releases have similar names and often share similar notes and accords, officially, each one is a standalone release without being a flanker of the other.
Similar perfumes:
Mancera Aoud Blue Notes – a fruity woody fragrance released in 2015. The main notes include fruity notes, Guaiac wood, and leather. The lasting power is 8 – 10 hours with moderate projection.
Guerlain L'Homme Ideal Eau de Toilette – a woody aromatic fragrance released in 2015. The main notes include almond, tonka beans, and leather. The lasting power is 6 – 8 hours with moderate projection.
Exclusive Avon Absolute – a woody oriental fragrance released in 2020. The main notes include oud, Texas cedar, and amber. The lasting power is 8 – 10 hours with moderate projection.
Frequently Asked Questions
Here are some answers to the most popular questions asked about this perfume.
Is Mancera Aoud Lemon Mint discontinued?
Aoud Lemon Mint by Mancera has been released in 2016 and is still in production. The new magnetic map edition has been reformulated with weaker performance.
What does Mancera Aoud Lemon Mint smell like?
The fragrance smells like a creamy almond infused with candied lemons that are blended into woody vanilla. The lasting power is around 6 – 8 hours with moderate projection.
What is the most popular Mancera perfume?
The most popular Mancera fragrance is Cedrat Boise, followed by Red Tobacco, and Instant Crush.
Is aoud the same as oud?
Both aoud and oud are roughly translated from Arabic as fragrant, dark, and resinous wood. Both terms refer to Agarwood, an ancient element found in the Middle East.
Conclusion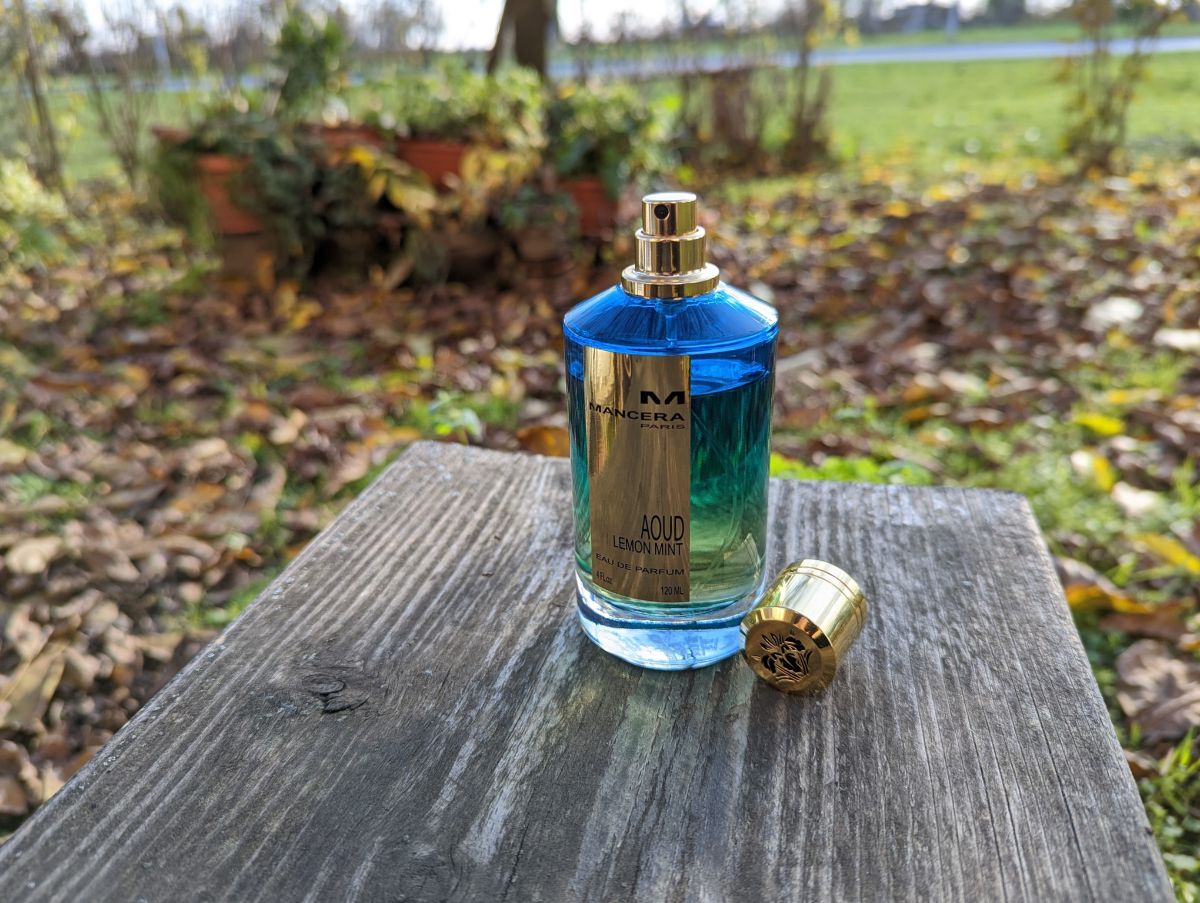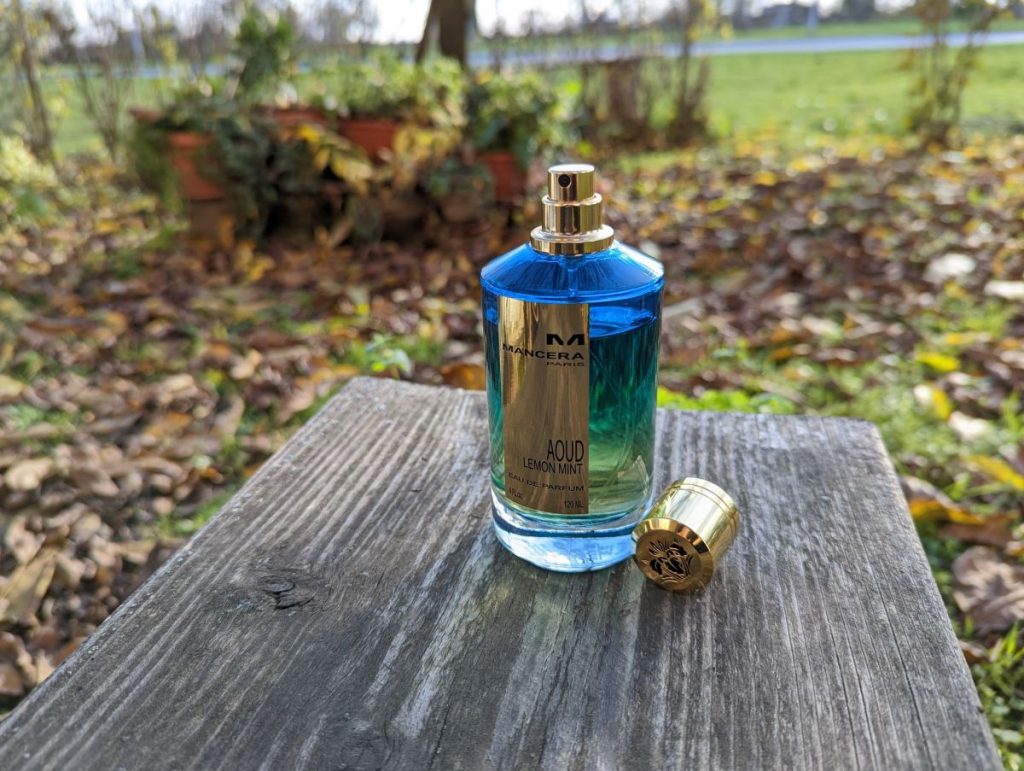 I guess I'm not the only one who thought there might be something special here, and another smash hit from Mancera.
Good, but far from the best from the house, Aoud Lemon Mint gets the job done with a couple of sideroads here and there to get to where it wants to be.
Almonds and vanilla notes always go together like bread and butter, but is that enough for you? If you ask me, get a big sample and then decide whether should you get a full bottle or not.
What are your thoughts about Mancera Aoud Lemon Mint? Have you tried it? Do you like it? Let's start a conversation and let me know in the comment section below.
In case you are in doubt about whether you should consider buying any fragrance, it's always good to take a look at Scent Grail's S.P.A. Signature Factor Guide.
It is easy to use and the most relevant perfume-buying guide on the web. This way, you can check out if a particular fragrance is worth checking out, and potentially find your signature perfume.
Scent Grail content is free for anyone to use without anything hiding behind the paywall. If you would like to help me do more great articles like this, you can donate via PayPal. Much appreciated.
Find out more Scent Grail articles about perfumery, check out top lists, and other helpful reviews via the links below:
REVIEWS
TOP LISTS
SCENT GRAIL LEARNING CENTER
Until next time, have a great time, and keep smelling like a million bucks!
Best, Marin!
#scentgrail #scentgrailtribe
Scent Grail on Social Media: Facebook | Twitter | Instagram | Pinterest
Your number one source for Holy Grail Scents.

– Marin Kristic