Smelling Serge Lutens Ambre Sultan for the first time is a whole other perfume experience. Initially released in 1993, and becoming widely available in 2000, the perfumer Christopher Sheldrake set a new standard for how should amber fragrances smell.
As a lover of oriental, and especially amber-based perfumes, I always searched for that special holy grail amber perfume that would tick all the olfactive boxes.
And, while I adore the amber superstars like Maison Francis Kurkdjian's Grand Soir, Profumum Roma Abra Aurea, and Tom Ford's Amber Absolute, now I see where the inspiration came from.
Without any shadow of a doubt, this Serge Lutens masterpiece kicks way above the aforementioned fragrances, in quality, and originality-wise.
Perfume is a form of writing, an ink, a choice made in the first person, the dot on the i, a weapon, a courteous gesture, part of the instant, a consequence.

SERGE LUTENS
Serge Lutens Ambre Sultan in three words: RICH – HONEYED – RESINOUS
Affiliate Disclosure: As an Amazon Associate I earn from qualifying purchases. Purchasing via provided links/banners comes at no additional cost to you. Scent Grail only recommends products and/or services that are insightful and helpful to readers. For more info please read Affiliate Disclaimer.
Don't have the time to read the review right now? No worries! Here are my 5 quick takes:
The best amber fragrance on the market
Created by Christopher Sheldrake in 1993
A great starting point for anyone getting into the niche perfume game
Lasts around 8 – 10 hours with moderate projection
The herbal qualities might not be for everyone
To anyone expecting a soft, and vanillic amber, this one might come shockingly divisive upon the first spray, but here's why you still should get it no matter if you are just a casual lover of perfumes or someone who has decades of experience in perfumery.
Scent Grail content is free for anyone to use without anything hiding behind the paywall. If you would like to help me do more great articles like this, you can donate via PayPal. Much appreciated.
Brand and Perfume History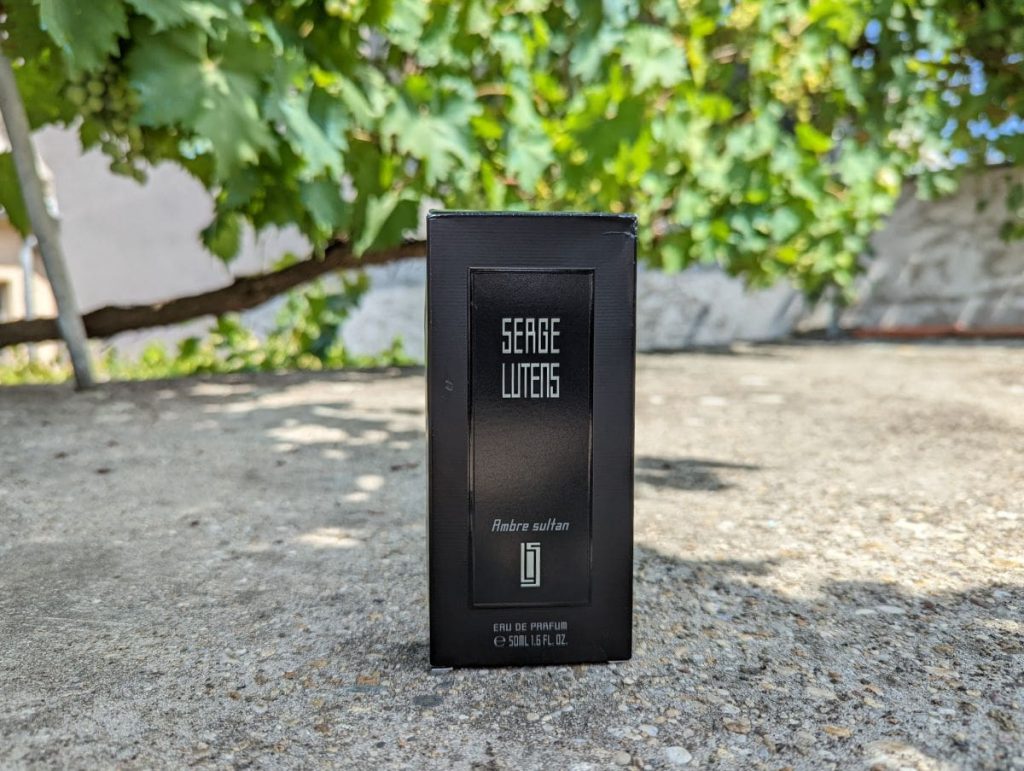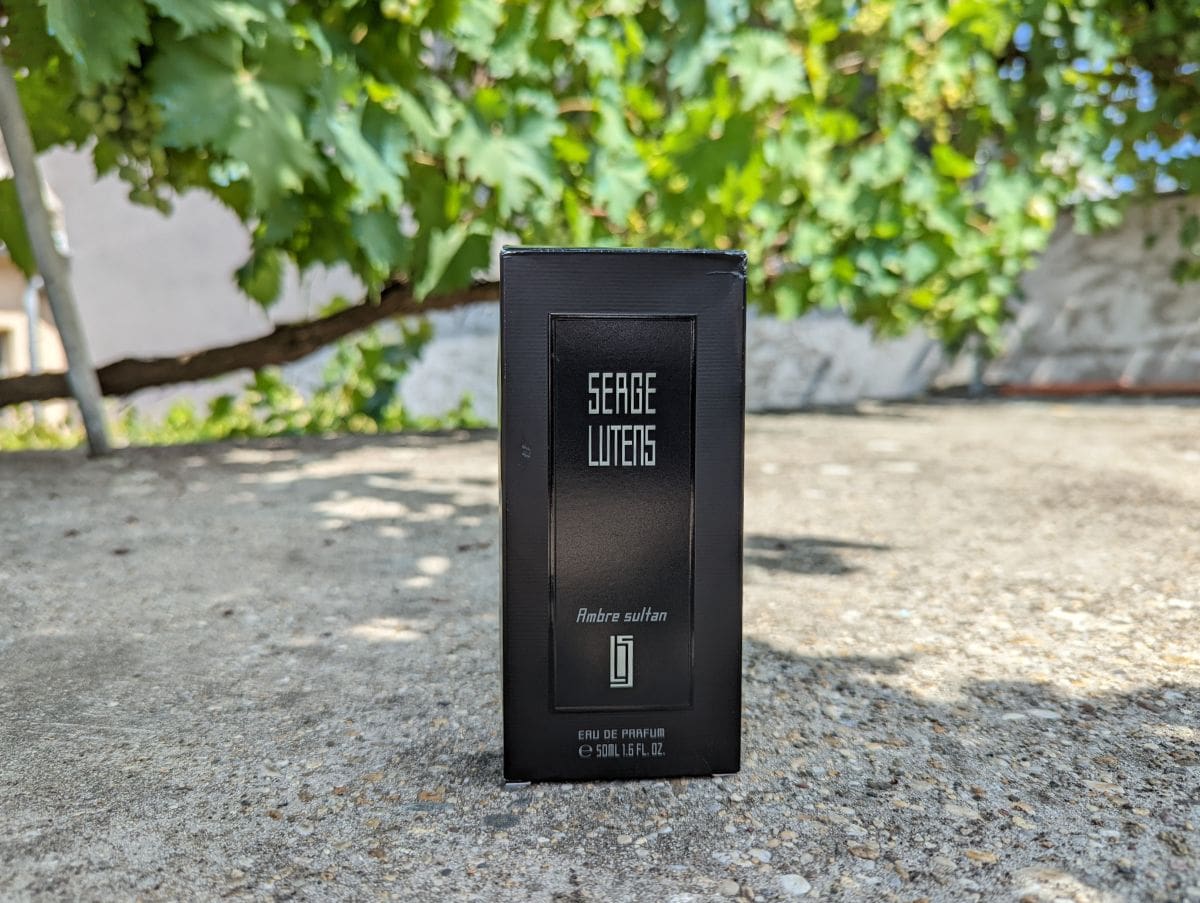 Serge Luten's fragrance house comes from the old world perfumery which their fragrances reflect. By saying something appreciates and works on values from the last century doesn't mean their fragrances smell old.
Contrary to that, I believe that almost everything from the brand's selection provides something for everyone, and is usually considered a benchmark fragrance house.
In my recent article about the best niche perfume brands, Serge Lutens ended up taking fifth place above such as Frederic Malle, Nishane, Xerjoff, and others.
Serge Lutens History
Story of Serge Lutens from the official website: "Serge Lutens was born during the war, on March 14, 1942, in Lille, in the North of France.
Separated from the first weeks of his mother, his personality will be marked from then on by the feeling of an original abandonment. Constantly torn between two families, he lives at a distance and invents himself. He's a dreamer. At the Montesquieu school, he is said to be "in the moon": he does not follow, even if his teachers recognize him as a storyteller.
In 1967, Christian Dior, who was about to launch his make-up line, called on him. He will create for this house colors, style, and images. His vision is finally unified by photography. At the start of the 1970s, the famous editor-in-chief of US Vogue, Diana Vreeland, did not hesitate to proclaim her enthusiasm: "Serge Lutens, Revolution of Make-up!". The success is resounding. Serge Lutens becomes the symbol of freedom given by make-up for a whole new generation. In 1974, echoing his taste for cinema and the mythical actresses who inhabit it, he directed a short film: "Les Stars". At that time, he traveled and discovered Morocco and then Japan. These two countries, with such rich and different cultures, will come together in him and will affirm his way of seeing and feeling.
He would remember this a few years later in 1980 when he signed a collaboration with Shiseido that would allow this Japanese cosmetics group, hitherto unknown on the international scene, to impose a visual identity so powerful that it would become one of the global market players in the 80s and 90s.
If this first perfume marked the 80s, it was with the creation of "Féminité du Bois" and the boutique at the Palais Royal in 1992 – with its dreamlike decor – that Serge Lutens asserted his first olfactory revolution in the field of perfume. Deeply marked by the discovery of Morocco and more particularly Marrakech (a city in which he acquired an old residence in the heart of the medina in 1974), Serge Lutens made this country the cradle of his perfumery. Waxes, cedarwood, orange blossom…, Marrakech inspired him with his first perfumes: "Ambre sultan", "Moorish leather", "Chergui"… Having become essential, they are writing a new page in the history of species. A logical continuation in 2000, Serge Lutens created the brand that today bears his name and imposes an uncompromising style."
Serge Lutens Ambre Sultan Story
Ambre Sultan is an aromatic oriental fragrance for men and women. The perfumer behind this fragrance is Christopher Sheldrake, and it was launched in 1993, and 2000 worldwide.
As with all Serge Lutens fragrances, the brand doesn't share official notes, but Parfumo lists the most accurate note listing: Amber, Angelica Root, Benzoin, Coriander, Labdanum, Bay leaf, Myrtle, Oregano, Patchouli, Sandalwood, Styrax, Tolu balm, and Vanilla.
Serge Lutens would like you to experience his products like this: "The primary essence of a Serge Lutens perfume does not reside in the assembly of a list of ingredients, but in an experience, a sensitivity. Doubts, anger, fragility, joy (also)… each of them represents a moment of ourselves. Disordering, torturing raw materials to make them confess, Serge Lutens has not made a profession of it but an art!"
The current formulation includes the following ingredients: Alcohol, aqua (water), perfume (fragrance), benzyl benzoate, butyl methoxydibenzoylmethane, benzophenone-3, linalool, limonene, farnesol, coumarin, benzyl alcohol, geraniol, citronellol, bht, ci 15985 (yellow 6), eugenol, citral, benzyl salicylate, amyl cinnamal, benzyl cinnamate, ci 14700 (red 4), hexyl cinnamal, isoeugenol, ci 42053 (green 3)
The fragrance sells in 2×7.5ml travel spray, 50ml Golden Fleece Hair Spray, 50ml, and 100ml Eau de Parfum flacons.
Perfume theme
A note from the brand: "Starting from an odoriferous wax found in the souks and long forgotten in the center of a wooden box, this amber only became sultan when I had recomposed it: cistus, a grass that sticks the fingers, a tar, and on him something that nobody imagined then, vanilla.
Reminiscent of a piece of amber wax found by Serge Lutens at random while strolling through the souks of Marrakech, forgotten in a cedar box and found years later, it marks the return to the identity and authenticity of raw materials.
1968: a significant date for Serge Lutens who meets Morocco that year. A revelation! Taken in the crowd and the scents of the old town of Marrakech, Serge discovers by chance during one of his wanderings in the souks, an amber wax.
Forgotten for years in a cedar box, the man from the North would bring this memory back to light in 1993 by creating "Ambre sultan", revealing to the West a new olfactory route: that of the return of raw materials in the authenticity of perfumes.
Nearly 3 decades after its creation, "Ambre sultan" has lost none of its power, splendor, and racy character. It remains one of the most beautiful testimonies ever given to Arab culture and its history."
Notes and Classification
PERFUME NOTES
Top notes: Angelica Root, Coriander, Bay leaf, Myrtle, Oregano
Heart notes: Tolu balm, Labdanum, Amber, Benzoin, Styrax
Base notes: Sandalwood, Vanilla, Patchouli, Cistus
Perfume Presentation
The first ever Serge Lutens fragrance I reviewed was Chergui where I said that I enjoy the artisanal side of perfumery, especially their bell-style flacons, but ain't a fan of the general quality of the whole packaging.
The same applies here since it comes in the same presentation as with other Serge Lutens fragrances.
The glass of which the bottle is made is just not thick enough, and the chance of breaking the fragrance is very high if you accidentally drop it.
The front of the bottle comes with a black sticker containing the fragrance name, brand, and the size of the bottle. Thankfully, at the bottom, the vital information such as batch code is laser-printed which is just another benefit in fighting the fake fragrance market.
The atomizer can be removed by hand, which is a good thing if you are interested in decanting perfumes, but ultimately means that the Serge Lutens fragrances won't last long enough as a perfume bottle with an industrially placed atomizer.
I just hope that the brand will eventually do what Mancera did, and move away from these kinds of atomizers in the near future.
My Experience With Perfume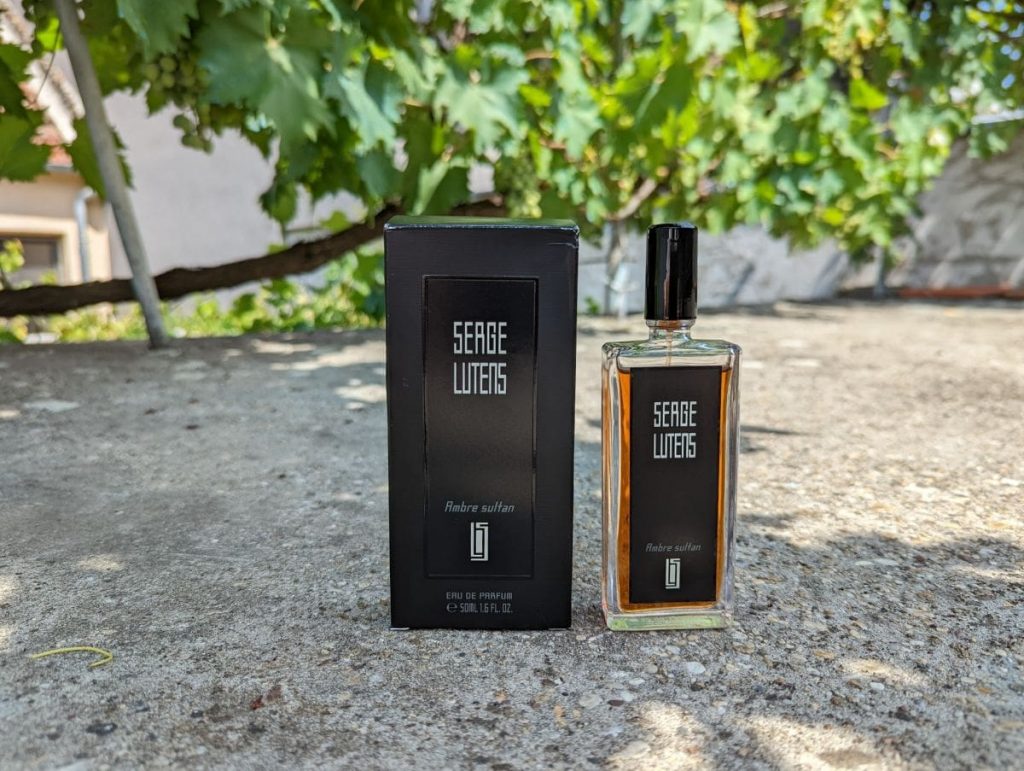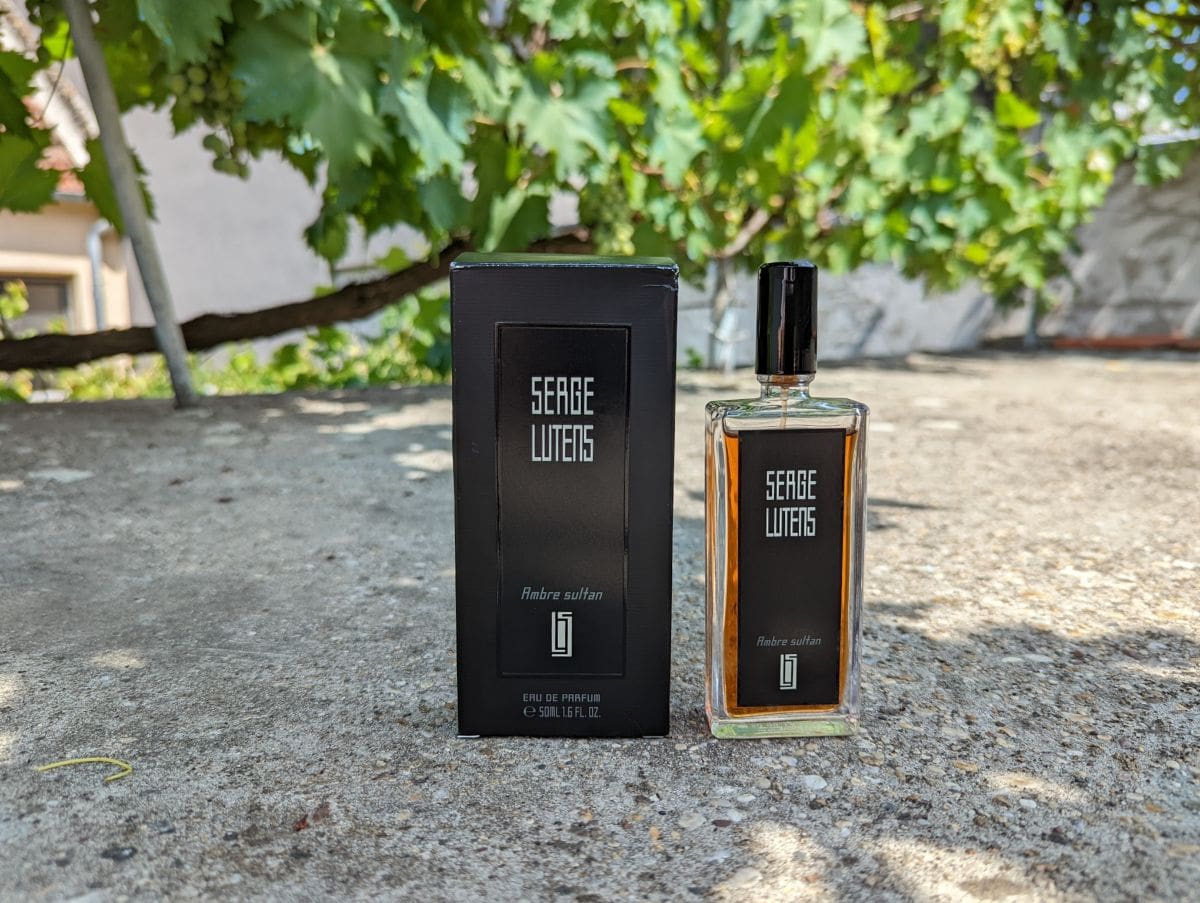 Upon the first spray, I knew this was something special, just as was my experience with Chergui. Equally enticing, and somewhat scary, with each new wearing, Ambre Sultan unfold itself more and eventually, told me the whole story.
That story is transportive, place, and memory-wise. This is how one perfumer made a perfume that tells us of easy-going Mediteran life, done in the Moroccan way.
Top Notes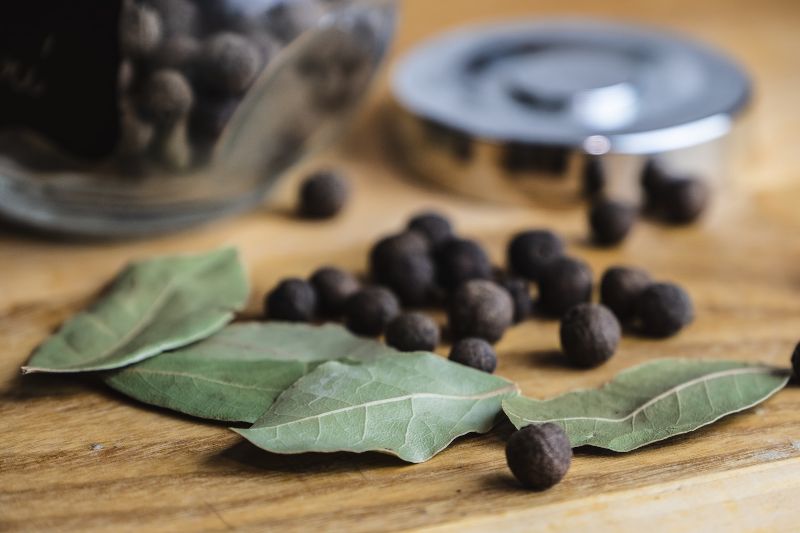 Angelica Root
Coriander
Bay leaf
Myrtle
Oregano
Crazy as it may be, Ambre Sultan reminds me of my home country, Croatia. All the signature aromatic smells you would find by exploring the Adriatic coast are here.
A nice twist is the heavier notes and accords coming from amber, benzoin, labdanum, and other balms and resins.
The perfume opens us very green, woody, and boozy. Straight away, there is no denying that the green aroma is coming from the combination of herbal notes of oregano, and Bay leaf.
Living in a Mediterranean country and being surrounded by those aromatic herbs which are often used in meals in this part of the world reminded me of the Dalmatian coast but without the signature pine tree scents which also grow there.
The one-to-one replica of these herbs is magnificent and doesn't come as medicinal at all as it can be in other green perfumes.
This aromatic greenness is accompanied by a set of supporting notes of myrtle, coriander, and angelica root which act more of a supporting role that blends into other aromatic qualities of this scent, rather than taking the front role.
The overall impression from the opening is further explored with touches of an intense and unique aroma coming from labdanum which provides additional layers resembling honey, and fine cognac.
I absolutely adore the opening of Ambre Sultan and the beeswax aroma transitions into the heart notes.
Heart Notes
Tolu balm
Labdanum
Amber
Benzoin
Styrax
As time progresses, Ambre Sultan starts to lose its herbal qualities, and transitions into a resinous heart. The fragrance tails into the more subtly-sweet ambery accord with touches of animalic musks, and woody territory.
The well-known story of Serge Lutens finding a wooden box containing amber wax in Marrakech starts to unfold here. The only mentioned woody note in the fragrance is sandalwood, but it ain't that.
To my nose, the time the scent starts to meld into the heart notes, the scent experience is more of an aged oak barrel containing fine Scottish whiskey, and that is coming from the cistus note that comes from the same plant as labdanum.
When this oak barrel is finally opened after of decades sitting in whiskey rickhouses, and the angel's share has already evaporated, this is what one could imagine it would smell like.
The musty and earthy combination brings out incense qualities, and it is a ghost note hiding in plain sight.
Providing the ancient and dusty aromas of burning incense and forgotten amber resins, Ambre Sultan's sticky character never gets overly sweet and cloying.
I'm quite surprised how all of this scent progression keeps the formula organized, and nothing gets out of place. The initial greenness is still present, but subtle to keep the initial idea of recreating a syrupy "scented wax" going.
Base Notes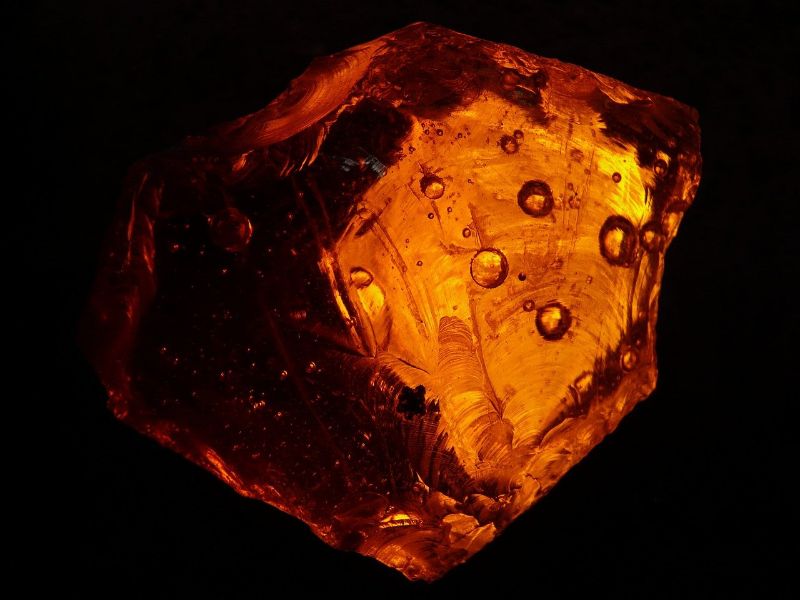 Sandalwood
Vanilla
Patchouli
Cistus
In the dry-down Ambre Sultan devolves into a modern amber composition with traces of aromatic herbs, and nutty beeswax with minor muskiness that sits on top of vanilla.
Yes, the vanilla is dry and powdery and doesn't go into the typical sweet oriental base as many other amber scents do.
The warm, and tame base will remind you of many more expensive niche amber fragrances which obviously were "inspired" by Ambre Sultan, just don't recreate this kind of powerful experience.
For lovers of resinous, spicy, and quality amber perfumes, skip all other more hyped perfumes, and get this Serge Lutens first. You will be pleasantly surprised.
Even if you found the opening and heart challenging, in the full dry down, it is a well-known vanilla scent that avoids being just another vanilla scent in a sea of copycats.
Performance
I'm being modest when I say that it lasts around 8 – 10 hours with moderate projection since it depends on where you wear it and on which occasions.
In ideal conditions, I could smell this one even after showering, and the next day. Don't overspray, and keep the number of applications to a lower level since the initial projection, and sillage can get the wrong kind of attention from your coworkers or new people you meet.
LONGEVITY: 8 – 10 hours with moderate projection
PROJECTION: Medium
SILLAGE: Medium
Target audience and compliments
Serge Lutens Ambre Sultan is marketed as a unisex perfume, and I wholeheartedly agree with this choice. Mature scent DNA, but also wearable for anyone younger than 30 with an acquired taste.
I'm yet to receive a compliment or a comment of any kind regarding this one, and this is understandable. It is not one of those easy-to-wear designers or niche perfumes.
Wear it for your own enjoyment, and that's when you'll be satisfied the most.
AUDIENCE: Unisex
AGE RANGE: 30+
COMPLIMENTS: Low
When & Where
Unfortunately, all amber fragrances that are similar to Ambre Sultan have limited wearability, and versatility is not a name of the game.
Since it's trying to replicate Serge Luten's trip to Morocco, and the forgotten wooden box containing the amber resin, the scent will work best for occasional wear during the colder months of the fall and winter.
As with all fragrances, you can wear them anywhere, anytime with appropriate applications, so you could also test it by yourself to see where it works best for you.
For me, a couple of times during the colder days is enough to satisfy my amber appetites.
SEASONS: Fall and Winter
OCCASIONS: Business
DRESS CODE: Professional
Uniqueness and value for money
I knew about this Serge Lutens long before I got my bottle, and read some other reviews as well. Saying that Ambre Sultan is not unique, safe, and uninteresting shocked me slightly.
Since my reviews come from an unbiased point of view, and in this case, from someone who has actually worn all the most popular niche variations of this one, not only is the Amber Sultan the best amber fragrances of all time, but it is also the most unique one. The pinnacle, and a benchmark perfume of this kind.
You can buy 50ml Eau de Parfum flacon for around $120,00 USD which will last you for a good couple of years, and that is more than enough. Great price at a designer level you won't regret.
UNIQUENESS: 5/5
VALUE FOR MONEY: 10/10
Pros and Cons
Here are some better and weaker parts of this perfume:
Pros
Hands down, the best amber-based perfume of all time
A unique variation on the already dull amber genre
Great price, and great fragrance performance
A great starting point for anyone getting into the niche game
Cons
The whole packaging is below the level of acceptance
The herbal qualities might not be for everyone
Serge Lutens products are harder to purchase in all countries
Collection & Similar Perfumes
Ambre Sultan has two kinds of flankers which are the oily version Serge Lutens Ambre Sultan Confit de Parfum which provides a more intimate experience, and the Zellige Limited Edition which was released in 2020.
The Limited Edition comes with a new bottle design, but the notes and everything else remains the same base on the other consumers who have tried it.
Similar perfumes:
Conclusion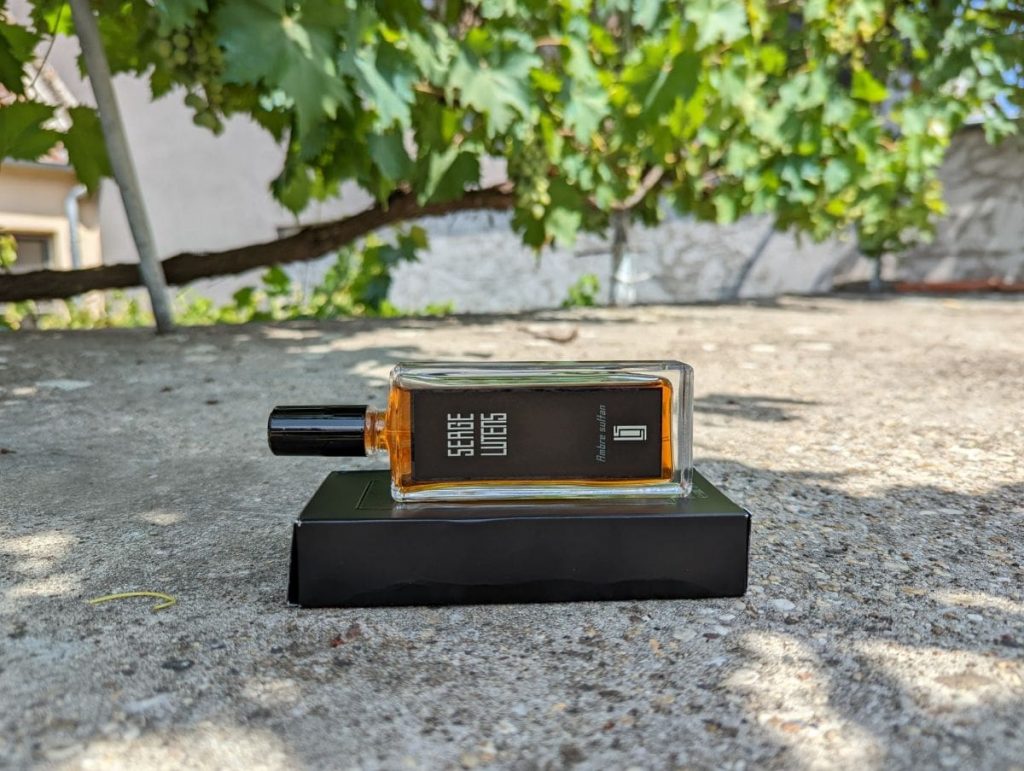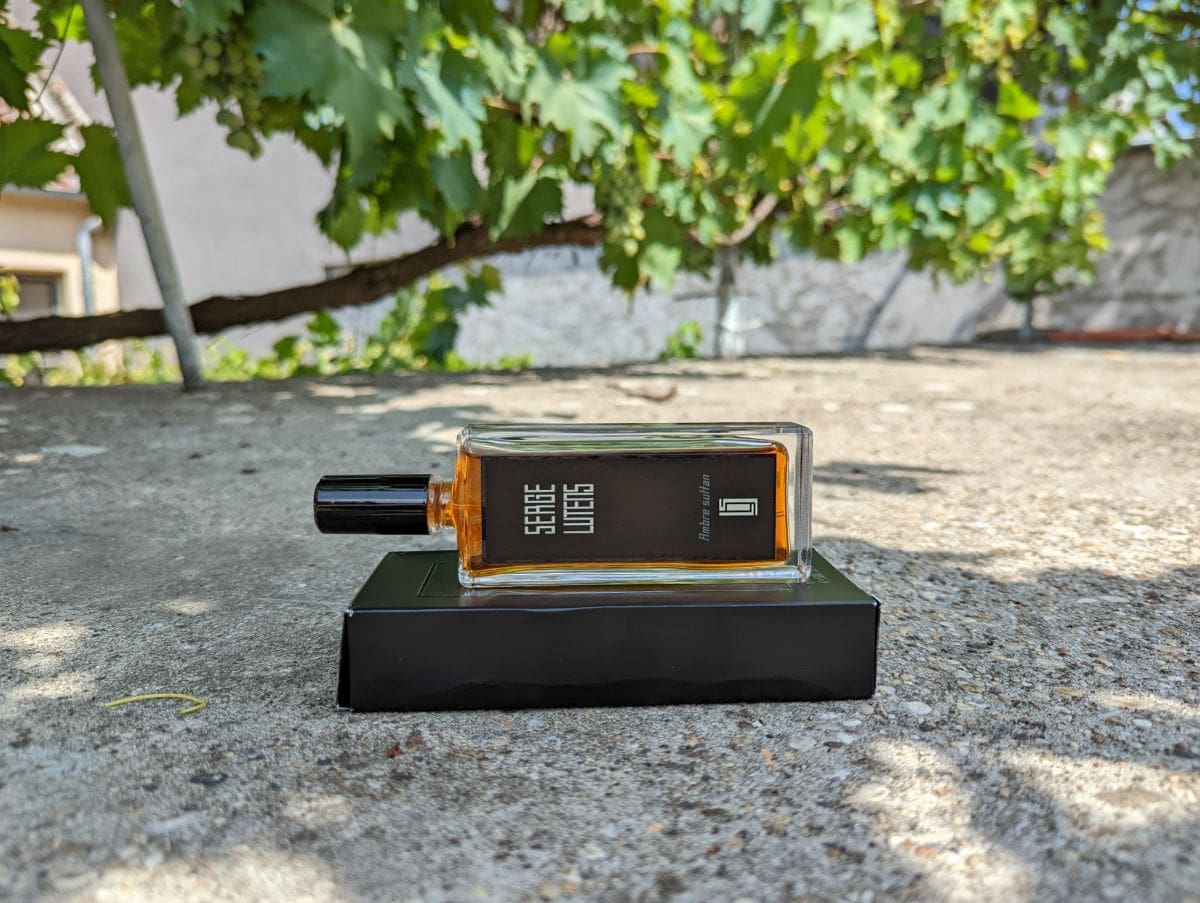 Serge Lutens Ambre Sultan is a fragrance journey everyone should experience at least a couple of times. It is not the easiest amber fragrance to wear, but that is not a downside in my opinion.
One must be aware that this type of fragrance will wear you if you don't find it comfortable while wearing it. The scent that brings out attention, and is one of those "you know who is the boss" types of fragrances.
Dare to be surprised. Dare to wear something different, and smell like no one else.
What are your thoughts about Serge Lutens Ambre Sultan? Have you tried it? Do you like it? Let's start a conversation and let me know in the comment section below.
In case you are in doubt about whether you should consider buying this fragrance or not, it's always good to take a look at Scent Grail's S.P.A. Signature Factor Guide.
It is easy to use and the most relevant perfume buying guide on the web. This way, you can check out if a particular fragrance is worth checking out, and potentially find your signature perfume.
Find out more Scent Grail articles about perfumery, check out top lists, and other helpful reviews via the links below:
REVIEWS
TOP LISTS
SCENT GRAIL LEARNING CENTER
Until next time, have a great time and keep smelling like a million bucks!
Best, Marin!
#scentgrail #scentgrailtribe
Scent Grail on Social Media: Facebook | Twitter | Instagram | Pinterest
Your number one source for Holy Grail Signature Scents.

– Marin Kristic