For many, vetiver is a tricky note to digest. Earthy, aromatic, and woody, vetiver divides opinions. My journey with Encre Noire A L'Extreme started during the summer of 2019.
I was visiting Novi Sad, Serbia during the scorching summer heat in July. There were two things that surprised me the most.
Finding a Lalique perfume in an actual retail perfumery
How well did the fragrance perform in the heat
You see, the Encre Noire line is meant to be used during the Fall and Winter due to their heavier vetiver/cypress notes.
As you imagine, I was literary shocked to see how good this earthy combination worked in an environment where such blends shouldn't work. Especially the bergamot which shined there.
The fragrance community had asked for a richer version of the original for a good decade, and Lalique had finally released the EDP version in 2015.
Lalique Encre Noire A L'Extreme in three words: WOODY – POLARISING – MYSTERIOUS
Affiliate Disclosure: As an Amazon Associate I earn from qualifying purchases. By purchasing via provided links/banners comes at no additional cost to you. Scent Grail only recommends products and/or services that are insightful and helpful to readers. For more info please read Affiliate Disclaimer.
Don't have the time to read the review right now? No worries! Here are my 5 quick takes:
Niche-like fragrance for an affordable price
An Aromatic Woody perfume with great longevity
Created by master perfumer Nathalie Lorson in 2015
Best used in fall and winter in the office environment
The original from 2006 is still a better creation
So, the two questions you are probably now asking yourself are how does this flanker stacks against the original masterpiece, and is it worth buying?
Stick around, and find out what I think about it.
Brand and Perfume History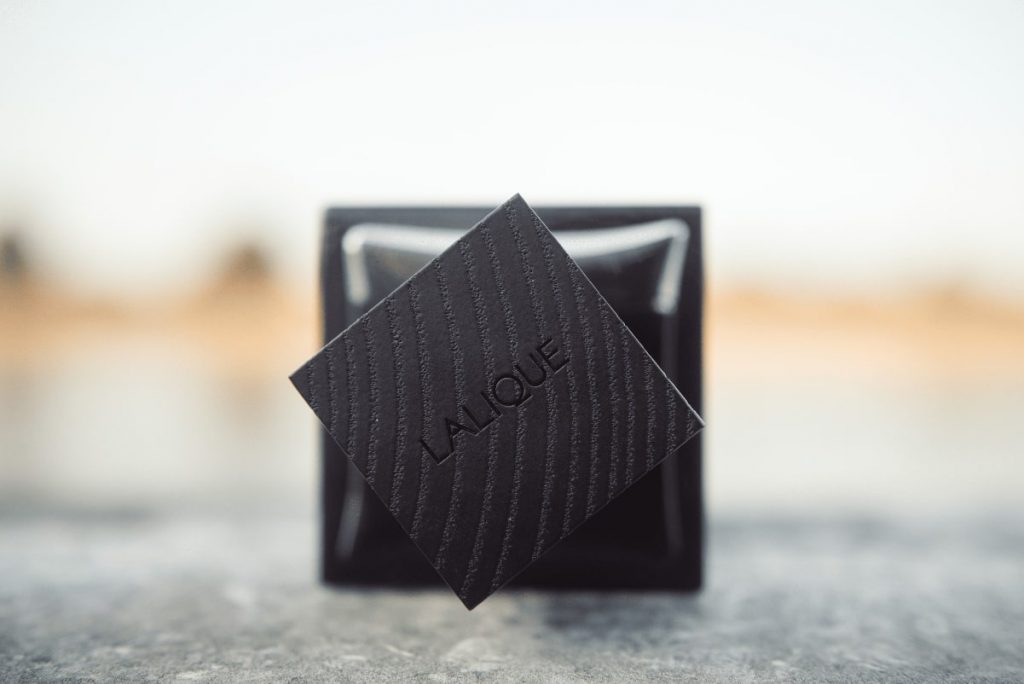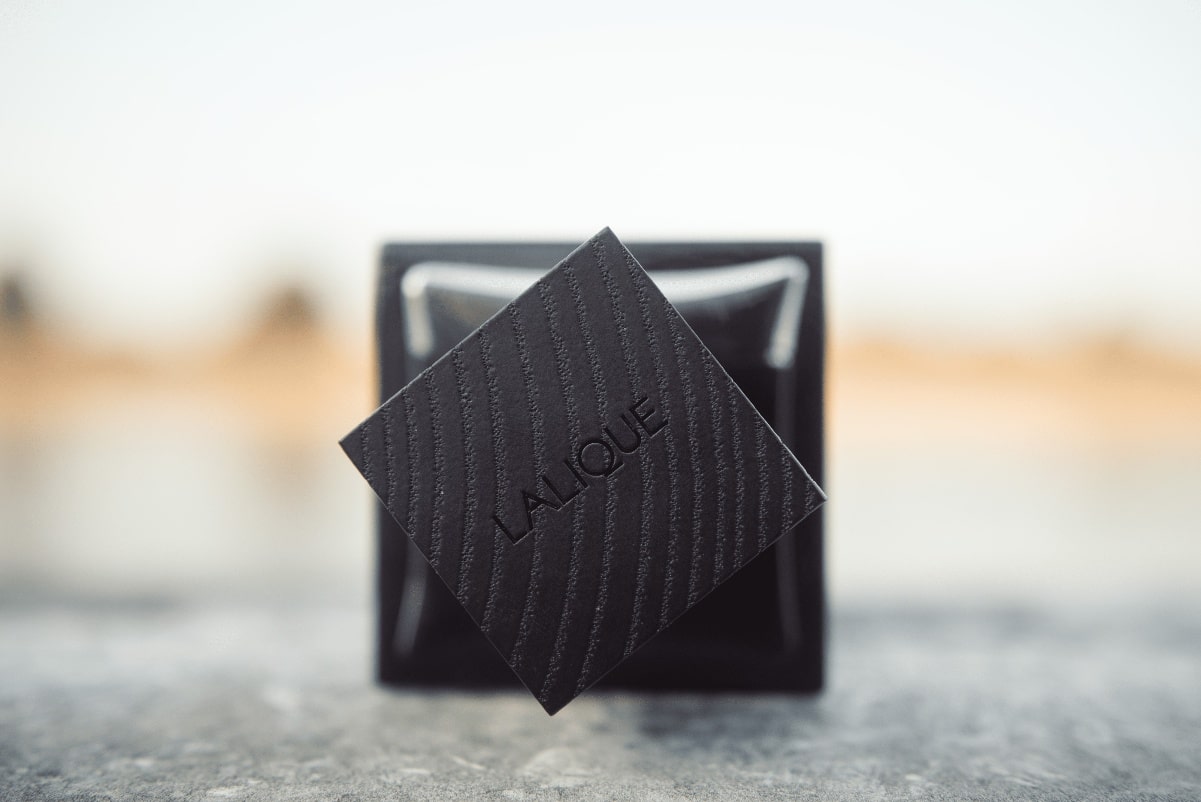 Lalique is an old French glassmaker company from the 19th century and their first perfume Lalique de Lalique came out in 1992. Nonetheless, as glassmakers, they were always closely related to perfumery.
Lalique Story
Lalique was founded by René Lalique who opened his own workshop on Place Gaillon in Paris in 1885. He was a jeweler craftsman who made Lalique amongst the best-known Parisian jewelers.
In 1905, he opened a new shop in Paris that extended products from jewelry to glassworks as well. Since the shop was close to François Coty(French businessman and perfumer), Lalique started producing perfume bottles for them.
Throughout his life, René continued producing glassworks and jewelry and by the 1920s and 1930s, Lalique was amongst the world's most renowned glassmakers.
Some of the company early triumphs include:
1885: First ornaments inspired by antiquity and Japonism
1890: Transition from jewelry to enamel and glass
1900: The Paris Exposition Universelle
1907: Partnership with François Coty
1922: The Verrerie D'Alsace begins production
1925: An international exposition of modern ART DECO
1929: Decoration of Cote D'Azur Pullman express train
1935: Fitting out the Normandie Luxury liner

After died René in 1945., his son Marc took over the business and expanded to producing lead glass, known as a crystal.
Until 2008., the company was sold to few other companies and is now owned by by Art & Fragrance.
Encre Noire A L'Extreme story
Lalique Encre Noire Extreme Eau de Parfum was created by master perfumer Nathalie Lorson in 2015 who also did Bentley for Men Intense.
The fragrance was created as a successor to the original Encre Noire from 2006 and the Sport version from 2013 as a more intense masculine edition. The new edition should remind us of the "Encrier" glassware designed by Rene Lalique in 1913.
Lalique describes the product as: "This new creation highlights the heart notes, which include two exceptional varieties of vetiver, sparkling bergamot is fused with the fresh aromatic woodiness of cypress and the roundness of elemi in the top notes. The heart of Encre Noire à l'Extrême enriches this woody palette. Precious and elegant iris surrounds the vetiver accord."
Nathalie Lorsons other famous work includes:
Perfume theme:
Lalique's official blurb: "ENCRE NOIRE À L'EXTRÊME pushes the original's olfactory statement to its limits. More powerful, richer and even more voluptuous, the woody intensity of this fragrance reveals a fascinating new side of the Encre Noire man's personality…manly and sensual. Elegant and sophisticated. Unique and seductive. Between light and shadow exists a new definition of the masculine which describes Encre Noire à l'Extrême."
Notes and Classification
Perfumer: Nathalie Lorson
Perfume Oil Concentration: EDP
Fragrance Type: Aromatic Woody
Release Date: 2015
Target Audience: Men
Most dominant notes: Vetiver, Cypress, and Incense
Age Group: 30+
Seasons: Fall and Winter
Occasions: Business and Leisure
Wearability: Experienced
Longevity and Sillage: 10 – 12 hours with moderate projection
The recommended number of sprays: 4 (below shirt and behind ears)
Reviewed batch code: 102934L17
Uniqueness: 4/5
Value for money: 8,5/10
OFFICIAL NOTES
Top notes: Elemi, Bergamot, Cypress
Heart notes: Vetiver, Incense, Orris
Base notes: Benzoin, Sandalwood, Patchouli
Perfume Presentation
If there's one thing I like the most about the perfume, it's the presentation. The bottle is pure work of art and possibly the best-looking perfume bottle ever created.
The only ones I could think of which could stand next to it are Dior Fahrenheit and Guerlain Shalimar. I highly doubt that anyone would be displeased with this Lalique's timeless design.
Bottle & Box
The bottle design represents the liquid inside perfectly. Created in a vein of classical inkpot with the lower half of the bottle being completely black and a clear upper part showing its ambery colored perfume.
On the bottom part, you'll find standard sticker information about the perfume, concentration, and batch code. The full perfume name is printed(embossed) in the middle.
If you ever wondered if Encre Noire line caps are made of real wood I'm glad to confirm this. The cap is made of PEFC -certified wood sourced from sustainably managed forests.
Lalique's logo it laser-cut printed on the top of the cap.
The perfume box is made of standard high-quality cardboard we know and love. A lot of niche brands could look up to Lalique to get an idea of how to do these things right.
As always you'll find the important information as ingredients, perfume, and company information on the box. I like the nice touch with an orange stripe going around the box through the middle.
My Experience With Perfume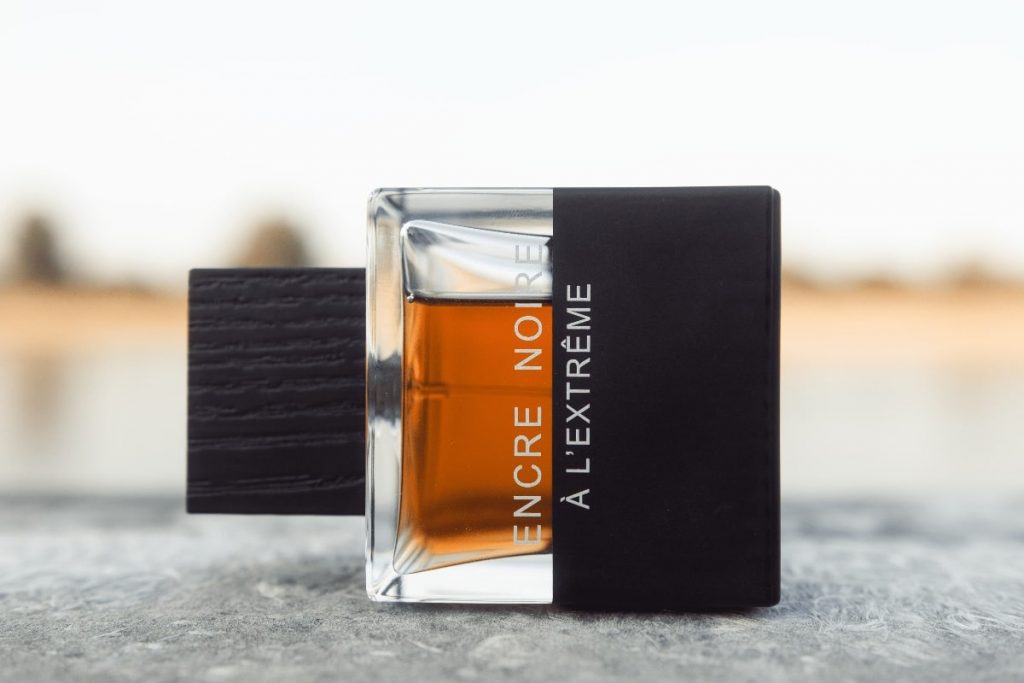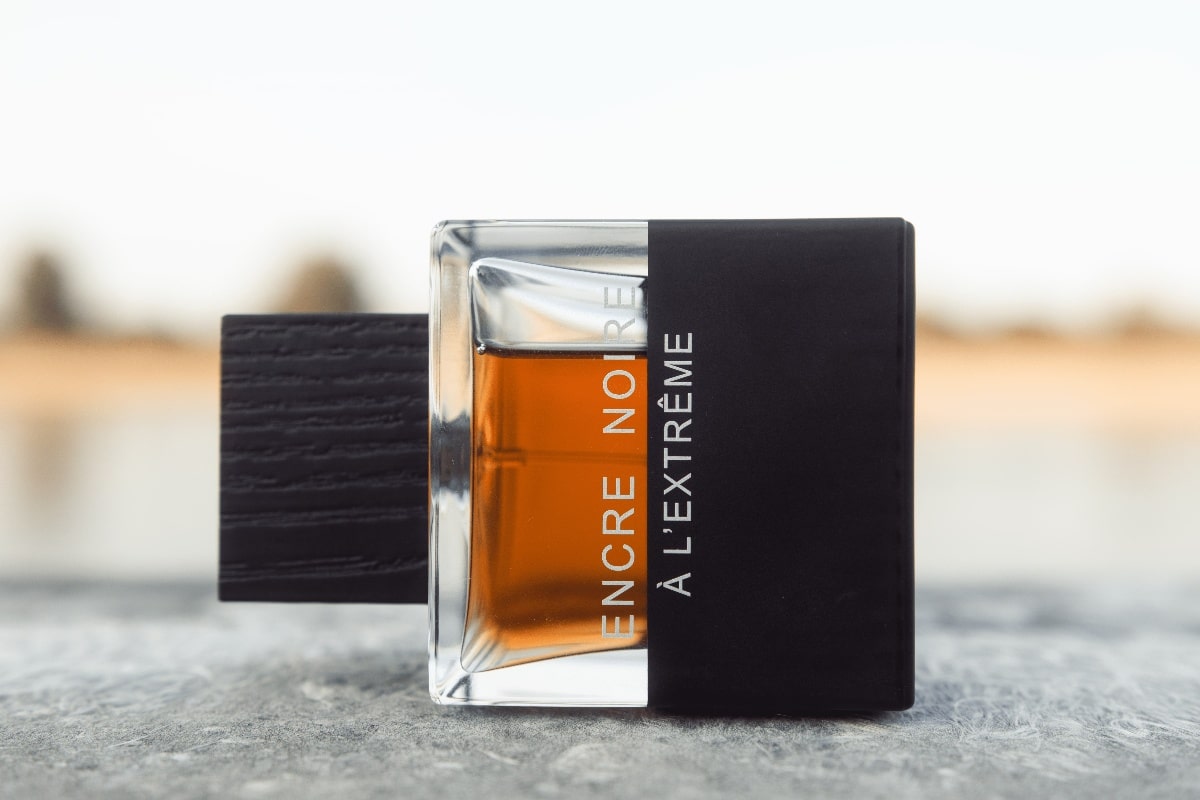 Vetiver is a note that calms me down and relaxes me. I like its therapeutic properties, and vetiver essential oil is great for stress relief.
While I'm familiar with Extreme for a relatively short time, I that already known the original DNA for years. I understand the whole praise and all the accolades this line has received.
The dilemma that still lingers in my mind quite a curious one. I feel that Lalique wasn't sure who is an ideal customer of this perfume and its whole line.
There is a high chance that beginners won't like this and connoisseurs have already moved to much better stuff such as L'Artisan Parfumeur Timbuktu and Jovoy Incident Diplomatique.
As for me, I feel like they missed the great opportunity to create a stronger and bolder version which this ain't.
Nonetheless, the is one big redeeming quality of this scent, and that quality is its price point for which you can pick it up from fragrance discounters.
When you consider the price and that the liquid actually gets more intense the longer you own it, the whole package gets another dimension, and it is the best vetiver scent you can buy for the money.
Opening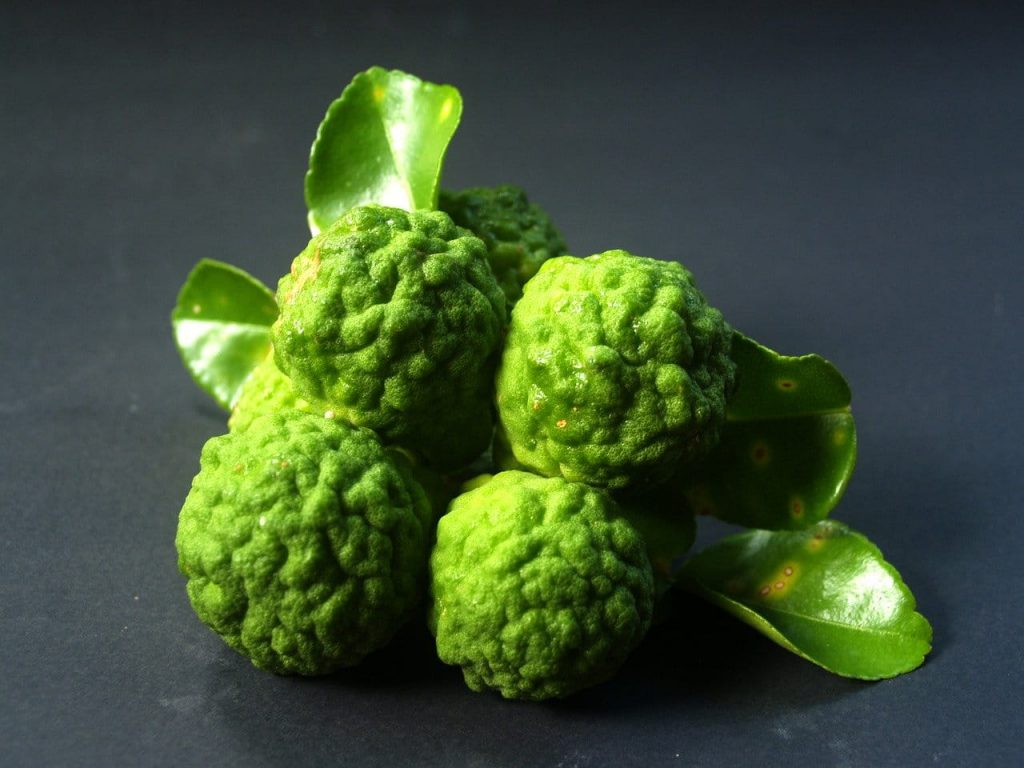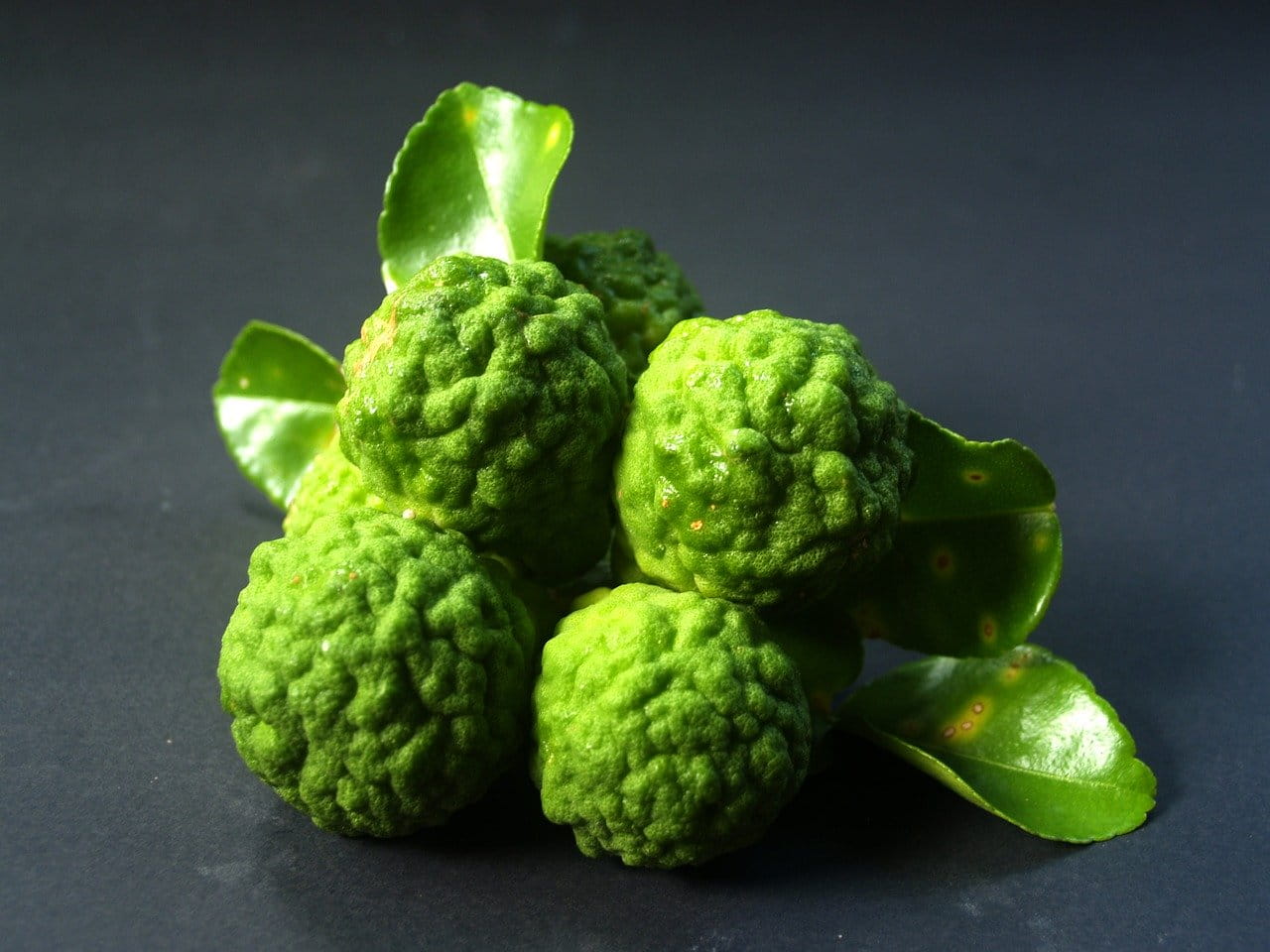 The opening starts with a fantastic high-quality mix of ripe bergamot infused with vetiver smoke and backed up by foresty cypress.
All this combined gives a velvety and second-skin feeling of the fragrance and it invites you to explore its vast depths of richness.
This richness could have been even better if the ingredients wore of higher quality, but still, for the price, you can't complain.
I really like this part every time I wear it and as mentioned at the beginning of the article, the best way you'll experience the bergamot zestiness is funnily enough, in the high heat.
Scent development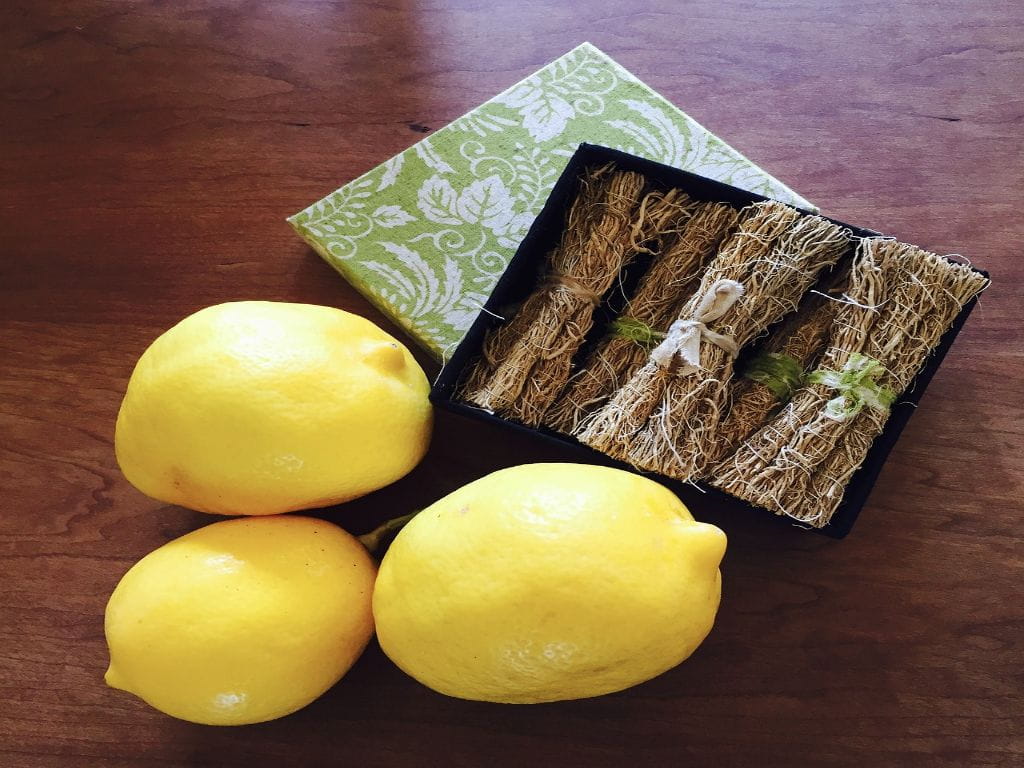 As the fragrance transitions to the mid-stage, the bergamot fades away and gives the perfume a more earthy, aromatic, and incense scent profile.
Although Lalique claims that Encre Noire Extreme contains Haitian and Java vetivers, I highly doubt that due to its price. Vetiver and sandalwood in this fragrance were probably recreated with ISO E Super molecule.
This molecule is present in high doses in Extreme and gives it that recognizable woody sharp aroma. Unfortunately, the mid-stage is where this fragrance starts to slowly lose my favorable opinion.
The more it stays on your skin, the thinner it gets. Keep in mind that this was not the case in the original. I guess that the only reason why Lalique would do this is to make it more wearable.
At this stage, the fragrance also calms down significantly which also proves that the perfume name was a total misnomer.
Drydown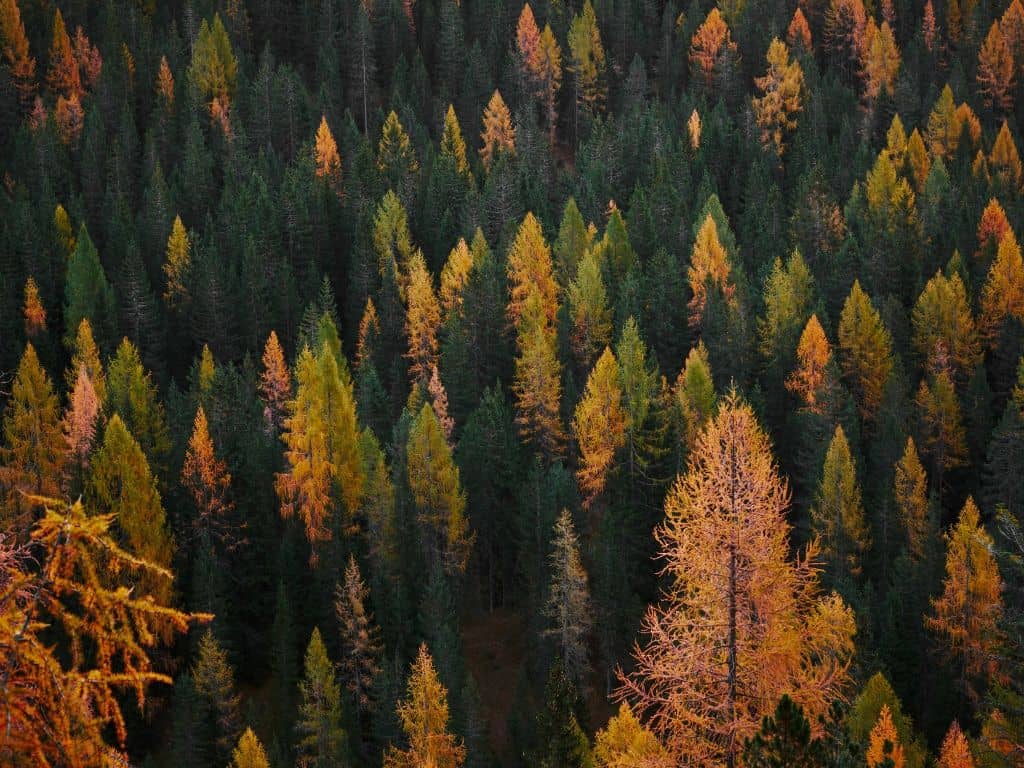 Benzoin
Sandalwood
Patchouli
We reach the Encre Noire A L'Extreme full drydown at the 2-hour mark. I have left out orris and elemi from the discussion so far because I believe they are background players without major effect.
I also believe the same for patchouli and benzoin, found at the base. Only those who are purposely looking for those notes and accords will occasionally find them, and that's stretching out really.
What you are left with at the base is again, ISO E Super that mimics vetiver and sandalwood which overtakes everything.
I highly recommend sampling this one before the purchase because there is no escaping that aromatic compound. Check out if ENE is for you via my S.P.A. Signature Factor Guide.
Target audience and compliment factor
Men and women over 30 years of age can pull this one easily since the vetiver does not know the gender, nor does the perfumery.
Even in its weaker form than the original, the fragrance is still unapologetic and required a somewhat refined taste. You will either wear it or it will wear you. As simple as that.
I have received a solid zero compliments with this one and in case you buy it, you should probably expect the same. ENE is a personal fragrance you wear for your own enjoyment.
Dresscode and occasion
What I love about vetiver is its versatility. The fragrance won't become cloying during the summer and it can be pulled off during the spring and summer.
You'll thank me later when you experience the bergamot magic during that time. Still, for the best results, wear it when it's colder.
The formal situations work best with Encre Noire Extreme. Dark suits, blazers, and surprisingly, white buttoned-up shirts go hand-by-hand with this dark juice.
Pros and Cons
Here is my fair evaluation of the most positive and negative points of ENE:
Pros
Niche-like perfume for the price
The liquid ages greatly with time
Great in the longevity department
One of the best bottle designs of all time
Unique creation among the popular trends
Cons
Too much for beginners, too little for the experienced crowd
Thin progression
The original is better and cheaper
The name doesn't reflect the perfume
Availability and beauty products
Lalique Encre Noire extreme comes in two sizes. 50ml and 100ml which are more often found on online perfume discounter websites rather than in retail stores.
As for related beauty products, Lalique also offers Encre Noire Extreme as 150ml perfumed shower gel.
Collection & Similar Perfumes
There have been four other official releases from this highly successful line up to this date, and most of them are easily obtained.
Lalique Encre Noire – Woody Aromatic fragrance
Lalique Encre Noire Sport – Aquatic Woody fragrance
Lalique Ombre Noire – Spicy Oriental fragrance
Lalique Encre Noire Pour Elle – Floral Woody fragrance
In general, vetiver fragrances tend to share the common grassy and earthy scent profile: The following two fragrances are the most talked about similarities to ENE:
Chanel Les Exclusifs Sycomore – a woody chypre unisex fragrance released in 2008. The main notes include vetiver, tobacco, and cypress. It is a long-lasting perfume with moderate projection.
Comme des Garcons Wonderwood – a woody fragrance for men released in 2010. The main notes include Sandalwood, Cedar, and Cypress. It is a moderate-lasting perfume with average projection.
Conclusion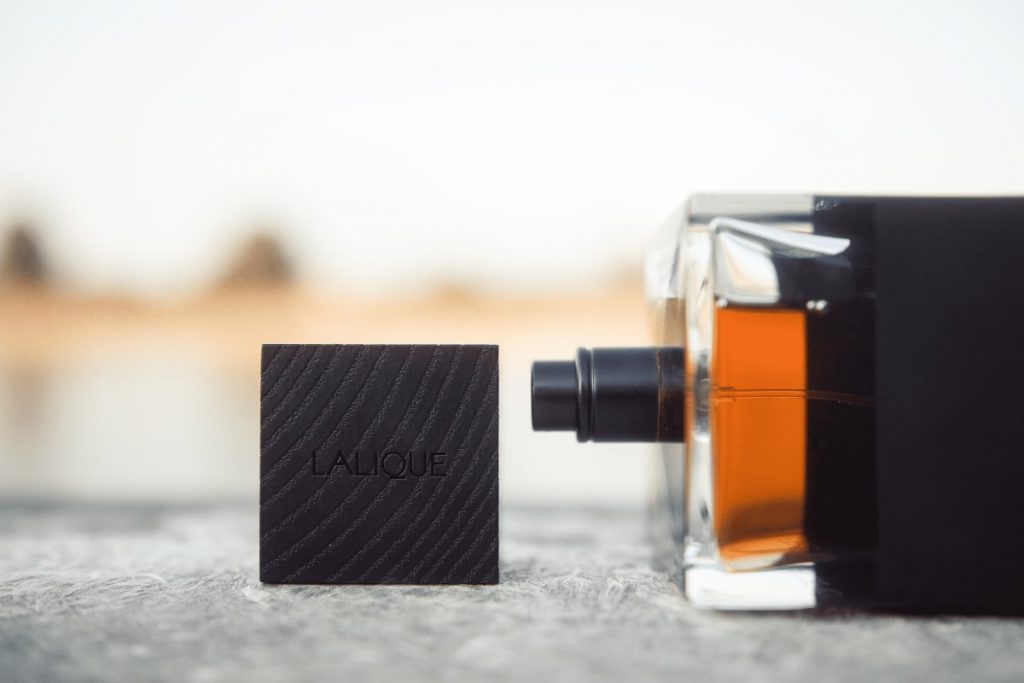 Lalique Encre Noire A L'Extreme is a scent that pretends to be a stronger and denser version than its originator, yet ends up being the more wearable one.
For the price, it's a steal if you like aromatic woody fragrances that tend to be more on the edgier side of the perfume spectrum.
If you are just starting out with this line, then you have my green light to start with this extreme version to see would this dark scent suit your taste.
For others, stick with the original. Hopefully, the next version, probably named Encre Noire Parfum will learn from this missed opportunity and create a real successor.
If I had to single out one thing that sticks out the most from this perfume, that would be the liquid aging process rarely seen in perfumery these days. My one and a half year bottle is already 20% stronger.
What are your thoughts about this perfume? How do you like it? Let me know in the comment section below.
If you think that this fragrance is for you, you can buy it via the button below:
You can find out more Scent Grail articles about perfumery, check out top lists, and other helpful reviews via links below:
Until next time, today is always a great time to smell good!
Best, Marin!
#scentgrail #scentgrailtribe
Scent Grail on Social Media: Facebook | Twitter | Instagram | Pinterest
Your number one resource for Holy Grail Signature Scents.

– Marin Kristic