Elysium Pour Homme by Roja Parfums is a citrus woody fragrance released in 2017, created by Roja Dove.
I have waited for years to acquire a full bottle of this perfume due to its popularity within the fragrance community. Additionally, I tend to steer clear of perfumes hyped up like this one.
Given the plethora of overly positive reviews scattered across the internet, coupled with its frequent appearance as one of the all-time best niche perfumes according to Fragrantica readers, I decided to take a risk and purchase a bottle.
While being a relatively new niche house, Roja Dove has already established itself as one of the top choices for fragrance connoisseurs.
Roja Parfums Elysium in three words: OVERHYPED – OVERPRICED – BASIC
Affiliate Disclosure: As an Amazon Associate I earn from qualifying purchases. Purchasing via provided links/banners comes at no additional cost to you. Scent Grail only recommends products and/or services that are insightful and helpful to readers. For more info please read Affiliate Disclaimer.
Just as a great symphony carries its listeners on a transformative journey, let's explore whether this "hype beast" is worth your investment in my comprehensive review.
Fragrance Information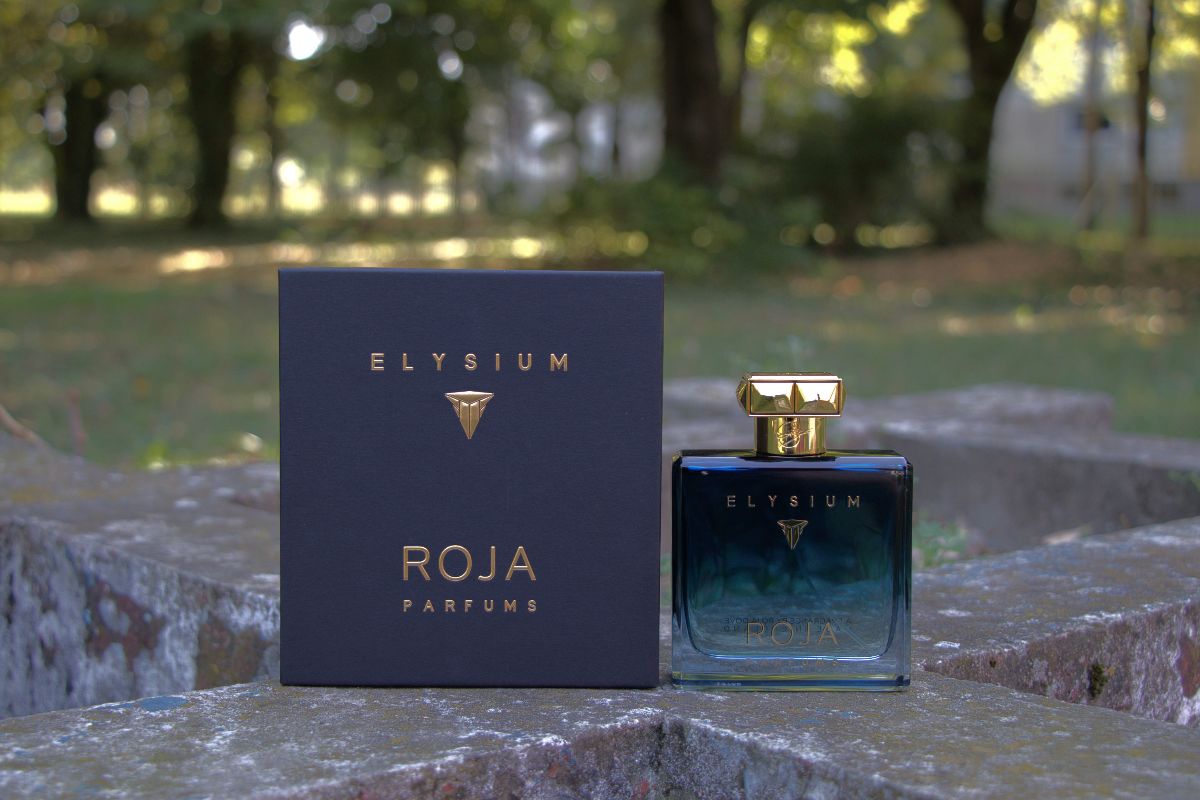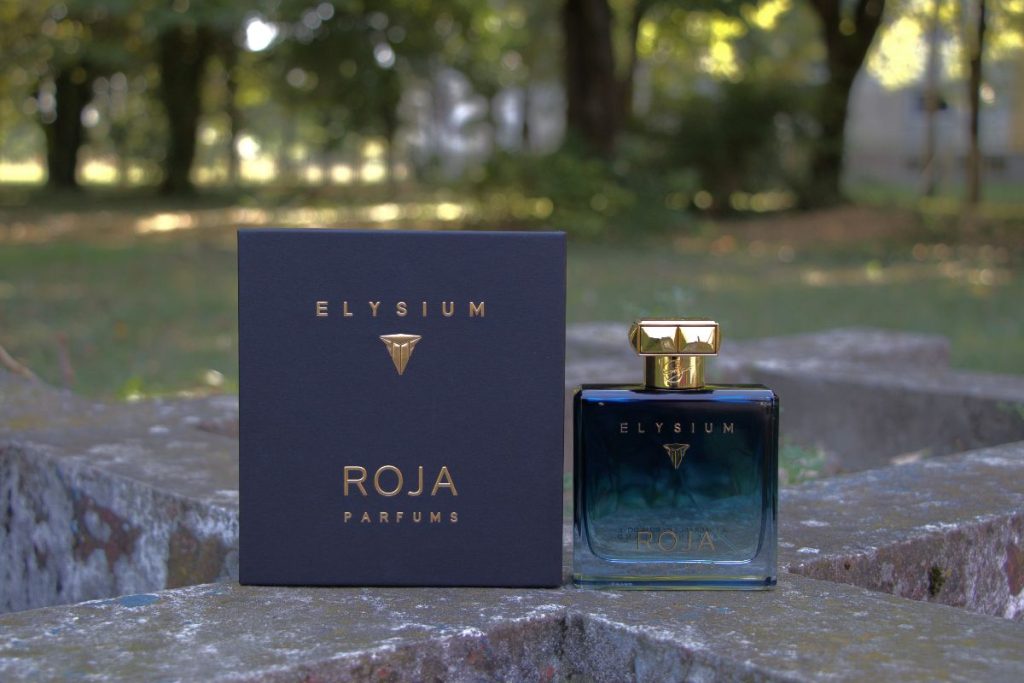 Roja Parfums is a luxury independent perfume house from England, founded in 2011 by Roja Dove.
According to Roja himself, they "create fragrances rich in personality, using luxury ingredients and craftsmanship to tell stories that resonate around the world".
Dove's perfume career began in 1981, when he joined Guerlain, and worked there for 20 years before establishing his own perfume house.
During his time at Guerlain, he was given the position of Global Ambassador, the first non-Guerlain family member to be given the role.
Before Roja Parfums in 2011, and before a wider audience began to show interest in his creations, Roja had established the Roja Dove Haute Parfumerie in 2004 at Harrods.
Some of the early successes included Aoud, and Enslaved.
What truly propelled this house into stardom was the introduction of their highly popular Extrait de Parfum collection in a lighter Parfum Cologne rendition, making their best-sellers accessible to a wider range of customers.
Beginning in 2017 with Elysium as a market test, the year 2019 saw the introduction of Vetiver, Enigma, Sandal, and Danger to the Roja Parfum Cologne lineup.
Suffice it to say, it was a brilliant marketing move and a significant point in modern perfume history. To this day, many have dubbed Roja as the new Creed from its glory days.
Elysium Story
Created by Roja Dove in 2017, this citrus-woody fragrance is made out of a combination of modern and classical notes such as bergamot, ambroxan, vetiver, and galbanum.
The fragrance draws inspiration from easy-going life, sophisticated taste, character strength, and reaching your own "elysium".
Some might not be aware, but many of Roja's perfumes actually draw inspiration from classical Guerlain releases, even though he is not credited as a perfumer for any of Guerlain's fragrances.
The only three other perfume houses Dove has collaborated on so far include Belinda Brown, Puredistance, and Urban Retreat.
This fragrance can be purchased in three different perfume oil concentrations with Parfum Cologne costing 338,00 USD for 100ml flacon.
Perfume Theme
Notes and Classification
PERFUME NOTES
Top notes: Lemon, Bergamot, Grapefruit, Lime, Lavender, Thyme, Artemisia, Musk
Heart notes: Lily of the Valley, Rose de Mai, Jasmin de Grasse, Apple, Blackcurrant
Base notes: Galbanum, Pink Pepper, Cypriol, Vetiver, Cedarwood, Juniper Berry, Benzoin, Vanilla, Labdanum, Leather, Ambergris, Musk
Perfume Presentation
If there's one aspect of this product that excels above everything else, it's its sublime presentation. I expect nothing less than a luxury when paying so much for a fragrance.
Beginning from the box itself, the bottle arrives nestled within a top-notch black and gold box that boasts a sleek, minimalistic design with an embossed Roja logo and the fragrance's name.
The use of high-quality, durable cardboard materials and a slide-to-open drawer mechanism is another commendable aspect here.
On the backside of the box, you'll find the customary fragrance ingredient information, all elegantly inscribed in golden letters.
As for the bottle, it's evident that every element has been crafted with precision and artistic touches.
Its gradient blue colored bottle is a blend of classic and contemporary design. Following the box design, the brand's logo and the fragrance name are embossed on the front, subtly adding to the bottle's allure.
Arguably the highlight here is the cap, meticulously crafted from a weighty gold-colored metal, featuring Roja's signature both at the top and on the front side of the cap.
One thing to note here is my recommendation to avoid picking up the bottle by the cap, as it's unable to support the weight of the bottle. Better to be safe than sorry.
Overall, I don't believe anyone would suspect Roja of compromising on the presentation aspect. In my opinion, it's arguably one of the finest packaging designs in the niche fragrance industry.
My Experience With Perfume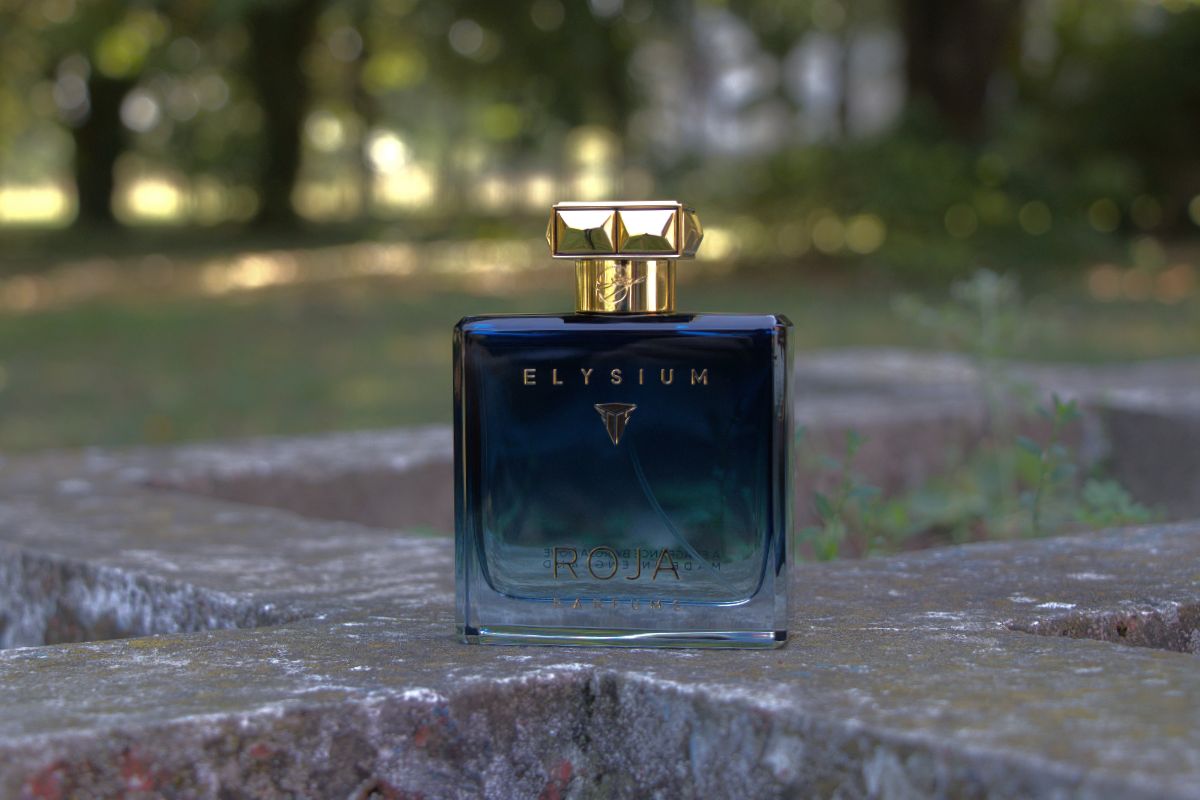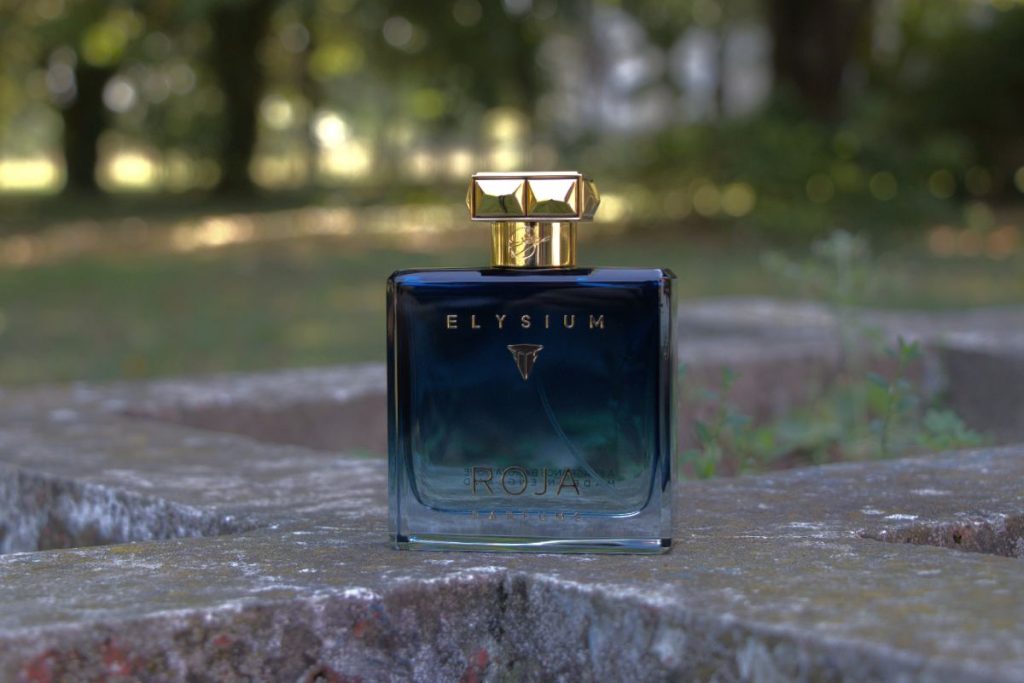 In this hobby, I adhere to a couple of self-imposed rules. One of these is that the more I financially invest in a fragrance, the higher my expectations become.
As for this situation, in the past, I attempted to personally contact Roja to acquire the bottle for an unbiased review.
Reflecting on it now, I'm relieved that I never received it, sparing me from potentially having to write with any sort of restraints.
No matter what I say about this fragrance moving forward, I still believe that Roja is one of the best modern niche brands out there, and there is a good reason why they are so popular.
However, with this fragrance achieving popularity comparable to that of Aventus or Baccarat Rouge 540, there seems to be something amiss here.
At its core, this is a fundamental designer composition with higher-quality materials within, yet its performance is underwhelming for this category of perfume.
As such, I'm puzzled about the source of all the praise. While many consumers draw comparisons to Sauvage 2015 and Aventus, in reality, it shares more similarities with Dior Eau Sauvage Parfum and Lalique Encre Noire than with the former two.
A great blend that performs well across all seasons and occasions, yet it doesn't introduce anything remarkably new, coupled with an almost laughable price point.
Am I disappointed? I'm grateful for the opportunity to thoroughly evaluate it and offer you an honest, perhaps distinct perspective from the majority of reviewers.
However, this fragrance stands as one of the most excessively hyped scents from the 2010s. As a result, there's no compelling rationale for me to suggest blind purchasing before at least trying it out in-store or via a 10ml decant.
Unfortunately, it didn't resonate with me like I belived it would. However, let's proceed with the review, providing a comprehensive explanation of each of its aspects.
Top Notes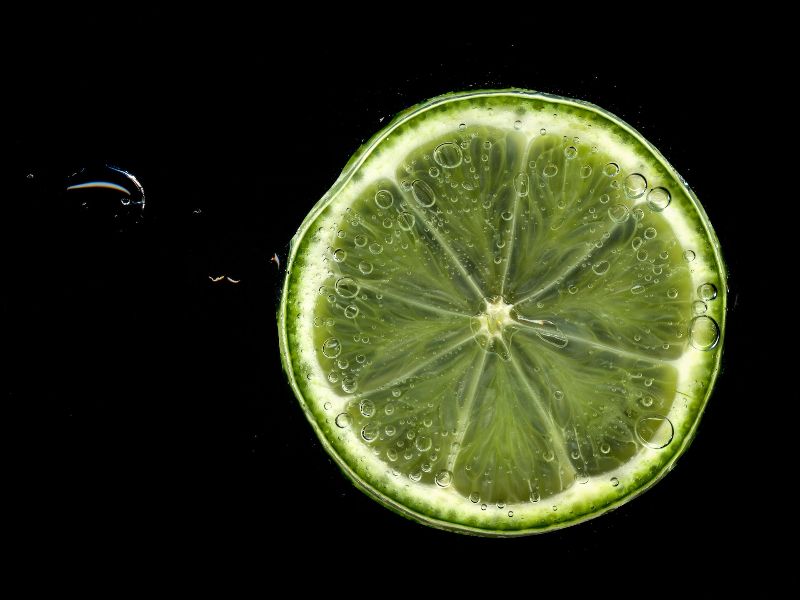 Lemon
Bergamot
Grapefruit
Lime
Lavender
Thyme
Artemisia
Musk
The fragrance opens with invigorating and fresh citruses, primarily grapefruit, bergamot, and lavender.
While all of these are crafted from higher-quality ingredients, it's worth noting that the grapefruit here doesn't achieve the level of vibrancy found, for instance, in Dolce&Gabbana Light Blue Forever or Terre d'Hermes Eau Givree.
This shortfall is particularly disappointing given the fragrance's price point.
A noticeable feature is the pronounced presence of grassy vetiver, the same one found in Dior Eau Sauvage Parfum and Lalique Encre Noire. This recurrence proves somewhat underwhelming.
The blending is executed skillfully, but considering the multitude of notes listed by Roja, one might expect more depth.
In addition to the citrus burst, aromatic herbaceous elements emerge, faintly detectable, such as thyme, accompanied by touches of galbanum and artemisia.
However, these are administered in such light doses that they prevent the composition from veering into old-school territory.
Heart Notes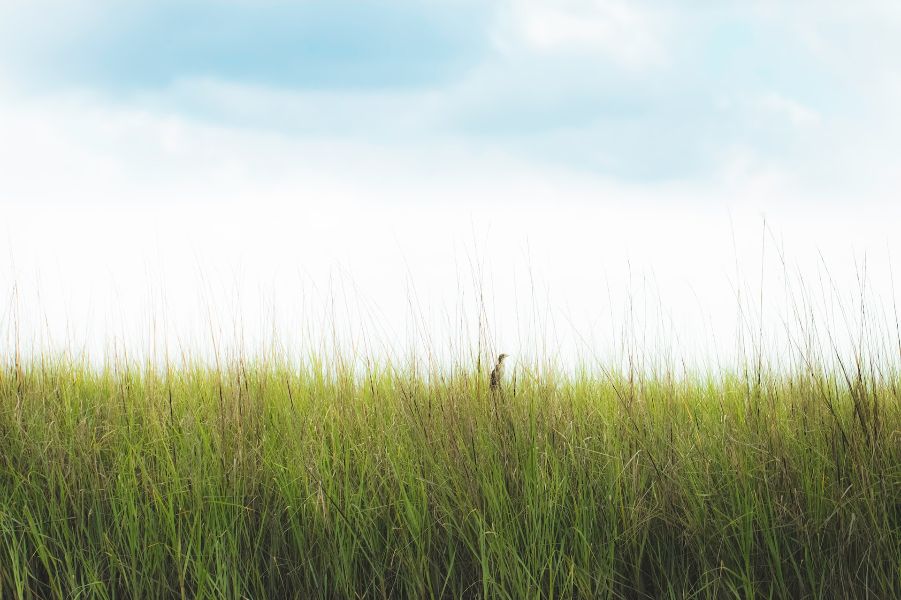 Lily of the Valley
Rose de Mai
Jasmin de Grasse
Apple
Blackcurrant
In my experience, the heart notes are the phase of this scent where it truly shines, introducing juniper berries that evoke the memory of a chilled gin and tonic drink.
This nuanced and intricate character elevates the olfactory experience and completes the overall impression.
The continued presence of citruses, herbs, and vetiver plays a significant role, imparting a refined touch to the composition. The pink pepper from the base notes also starts to pop up here as well.
Regarding the other mentioned notes, regrettably, I struggled to detect them. This suggests that they are either absent or present in such low concentrations that they remain virtually imperceptible.
Base Notes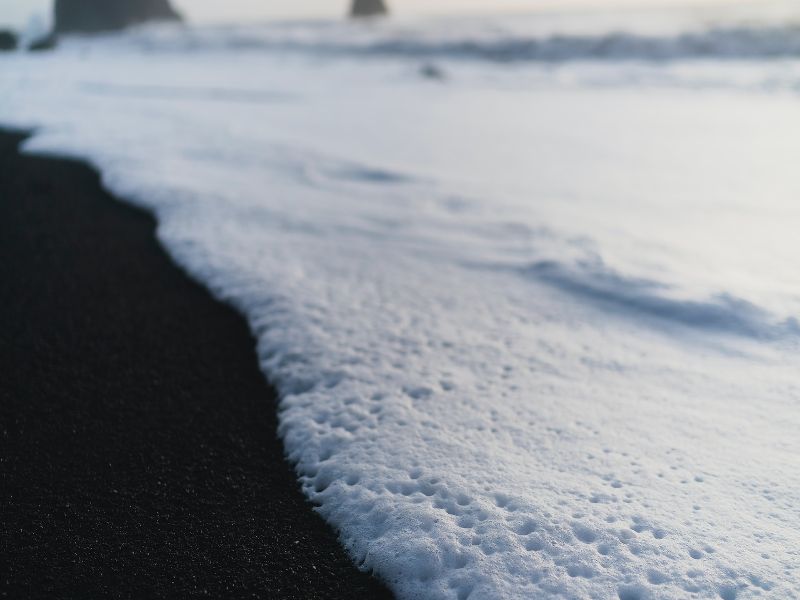 Galbanum
Pink Pepper
Cypriol
Vetiver
Cedarwood
Juniper Berry
Benzoin
Vanilla
Labdanum
Leather
Ambergris
Musk
Each time I wore this scent, I was reminded of a particular song: "Little Lies" by Fleetwood Mac, a sentiment that many esteemed niche fragrance houses can relate to.
Considering the abundance of notes featured in the base, one would anticipate a grand and bold finale, yielding something more impactful than what transpired.
I'm referring to ambergris, leather, musk, labdanum, and benzoin—all of which, once again, are conspicuously absent. I perused other reviews prior to composing this one, curious about the sentiments others held for Roja's magnum opus.
And, my goodness. I won't name anyone specifically, but I can't help but wonder if we indeed encountered the same fragrance.
When I come across "ambergris" in a note list for a high-end fragrance, I expect to encounter ambergris, or at the very least, a well-crafted ambergris accord.
What took me aback was the overpowering presence of ambroxan, cypriol, and mid-tier vetiver, accompanied by the most prominent notes lingering from the top and heart.
I understand that fragrances of this ilk often serve as an entry point to a perfume house, enticing newcomers to explore the wider collection. Nevertheless, at this price point, I'll pass.
I'll conclude the note breakdown on a positive note, without coming across as overly critical, as that wasn't my intention.
I do appreciate the composition since I love "blue" scents, but I hold the desire for a touch more. A more distinct presence of robust notes would set it apart from the multitude of other "blue" fragrances saturating the market.
Performance
Regarding the performance, it can indeed vary depending on individual skin chemistry. Personally, I consistently experienced a range of 6 to 8 hours of longevity.
It's worth mentioning that it isn't an overpowering fragrance, yet it does linger gracefully on the skin for a respectable duration.
However, it's noteworthy that some fragrance enthusiasts have voiced their sentiments about the fragrance's longevity not quite meeting their initial expectations.
While longevity doesn't pose a significant concern for me, I do find the sillage and projection to be areas of slight contention.
Apart from the first hour or two following application, the fragrance essentially transforms into a more robust skin scent.
While it's true that some reviewers might emphasize that longevity and projection shouldn't be the primary focus when investing in a fragrance priced at $300 or more, I, for one, anticipated a stronger projection at the very least. "Blue" fragrances are rarely this light.
LONGEVITY:  6 – 8 hours
PROJECTION: Moderate
SILLAGE: Low
Target audience and compliments
Marketed as a fragrance for men, I am inclined to believe that it distinctly leans towards the masculine spectrum.
This inclination is reinforced by the inclusion of more traditional notes that inherently align better with men, such as vetiver, sharp citruses, and herbs.
This composition exudes an understated elegance reminiscent of a more mature man, appealing to those who seek a "blue" fragrance tailored for a slightly older demographic.
To my surprise, I consistently receive positive compliments when I wear this fragrance. It's worth noting that these compliments mostly come from individuals I am acquainted with, and seldom from strangers.
It possesses qualities that unquestionably capture favorable attention. However, my surprise stems from the fact that fragrances predominantly showcasing vetiver seldom receive compliments, if any.
If you are in search of a fragrance that exudes classiness and maturity, one that is likely to garner compliments, this might indeed be the perfect fit for you.
AUDIENCE: Men
AGE RANGE: 25+
COMPLIMENTS: High
When & where
Given that a fragrance's versatility profoundly influences its optimal occasions for wear, I'm delighted to emphasize that this one indeed presents a wide spectrum of possibilities.
From colder to warmer seasons, this fragrance effortlessly adapts. It seamlessly transitions from daytime events to professional environments and even extends its suitability to evening social gatherings.
Throughout my month-long testing of Roja, I've encountered a notable fact: there isn't a single scenario in which this fragrance feels out of place.
However, it's important to note that while Elysium's hallmark is its versatility, it does come with a minor drawback.
It's likely that for each specific season, you may encounter fragrances that are better tailored to that particular time of year.
SEASONS: Any season
OCCASIONS: Leisure, Night Out, and Business
ATTIRE: Formal, Business, Date Night, Smart Casual, Special Occasions
Uniqueness and value for money
The most underwhelming aspect of this fragrance arguably lies in its uniqueness and value for money.
It's a shame to observe that, within a prestigious house like Roja, this fragrance ranks as the lowest-scored on Scent Grail in this particular category.
While it boasts some quality ingredients, its aroma resembles numerous other scents, as mentioned earlier. As a result, it lacks the ability to truly distinguish itself in an oversaturated market.
Recognizing that perceptions of value for money differ among individuals, I personally find it difficult to rationalize the elevated price tag.
Even with its impressive presentation, it would be remiss of me to unabashedly recommend blind purchasing what can be considered relatively common.
This fragrance doesn't venture into the territory of groundbreaking perfumery as Aventus or Baccarat Rouge 540 did. Hence, I advise thorough testing before committing to a purchase.
UNIQUENESS: 2/5
PRESENTATION: 5/5
VALUE FOR MONEY: 5/10
Pros and Cons
Here are some better and weaker parts of this perfume:
Pros
Versatile multi-seasonal fragrance
Higher quality ingredients
Superb presentation
Mature and refined blue fragrance
Unexpected compliment getter
Cons
Relative basicness
Average performance
Overhyped for no reason
Overpriced just because it's "Roja"
Similar to many other fragrances from the past(the same Vetiver molecule as in Lalique Encre Noire)
Collection & Similar Perfumes
Elysium is a part of the "Pure Perfumes" and "Eau de Parfums" collection which currently consists of three different versions which are:
SIMILAR PERFUMES
Frequently Asked Questions
Here are some answers to the most popular questions asked about this perfume.
What does Roja Elysium smell like?
The fragrance smells like a mature "blue-type" fragrance ideal for distinguished gentlemen. The main notes include grapefruit, vetiver, and ambroxan, and the lasting power is between 6 – 8 hours with moderate projection. It is worth noting that it is also similar to many other popular designer releases but with a much higher price point.
Why is Roja Elysium so expensive?
This fragrance's high price tag can be attributed to several factors that contribute to its overall cost such as brand prestige, recognition within the fragrance community, and exclusivity.
What is the most popular Roja perfume?
The most popular Roja Parfums fragrance is Elysium Parfum Cologne due to its lower price than its original release Elysium Parfum. Since its release, it gained significant attention and positive reviews within the fragrance community for its versatile and elegant composition.
Is Roja a luxury brand?
Yes, Roja Parfums is considered a luxury brand in the world of perfumery. Founded by a well-respected perfumer Roja Dove who has a background in prestigious fragrance houses such as Guerlain.
How good are Roja perfumes?
Roja perfumes are generally well-regarded within the fragrance community and are often praised for their intricate compositions and luxurious presentation. However, like any luxury brand, the perception of how "good" Roja perfumes are can vary from person to person, and recently, more and more people have found some of their creations to be too basic.
Final Words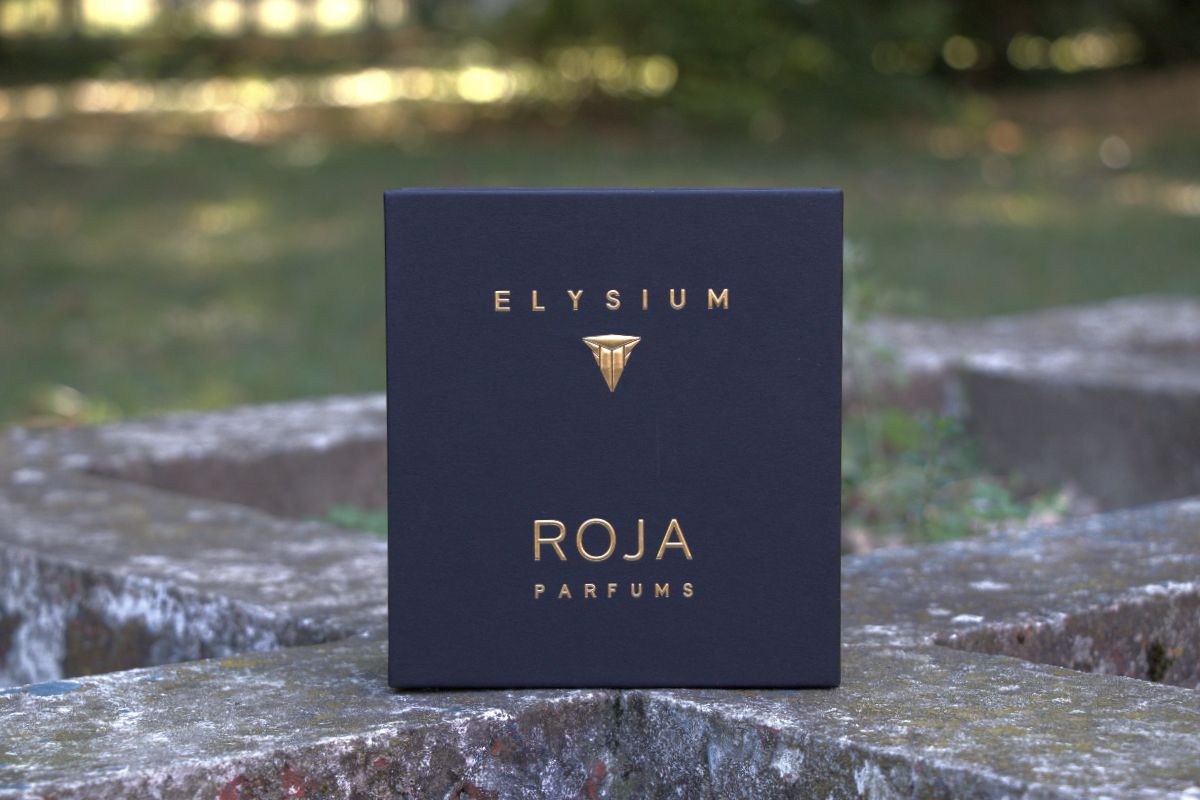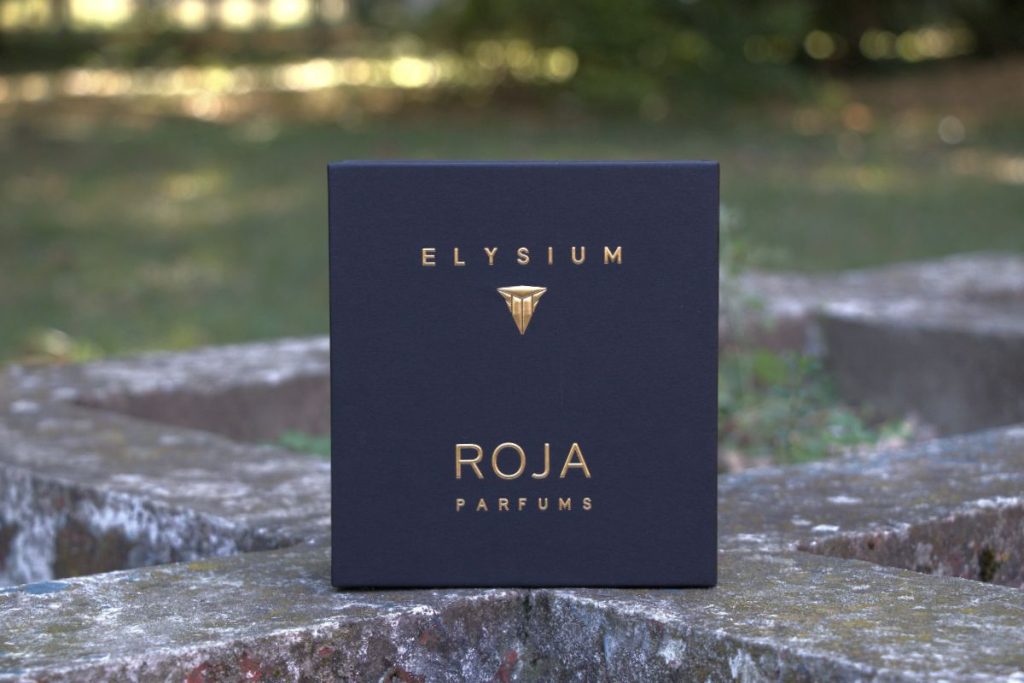 If any aspiring perfume entrepreneur happens to peruse this article, take a page from Roja's book on adept marketing and generating hype for your products.
In the realm of perfumery, they stand at the forefront of this arena. It's not to say that there aren't commendable qualities here that are often absent in more affordable designer releases – far from it.
However, merely meeting the bar of being good no longer satisfies my discerning tastes. After immersing myself in this hobby for countless years, my inclination leans towards scents that deviate from the norm.
Sorry Roja, but the crown of "blue" fragrances still rests firmly on the head of Dior Sauvage Eau de Parfum. Better luck next time.
What are your thoughts about Roja Parfums Elysium? Let's start a conversation and let me know in the comment section below.
In case you are in doubt about whether you should consider buying any fragrance or not, it's always good to take a look at Scent Grail's S.P.A. Signature Factor Guide.
It is easy to use and the most relevant perfume-buying guide on the web. This way, you can check out if a particular fragrance is worth checking out, and potentially find your signature perfume.
PLEASE CONSIDER CONTRIBUTING TO SCENT GRAIL
If you enjoy my blog and want to help me continue creating content, there are several ways you can support me:
I am incredibly grateful for your support, as it holds tremendous significance to me. Your generosity enables me to persist in crafting content that celebrates the wonders of the perfume world and encourages others to start this beautiful journey. Your backing is truly appreciated, and I eagerly anticipate sharing more of my creations with you in the times ahead. Keep smelling great!
Find out more Scent Grail articles about perfumery, check out top lists, and other helpful reviews via the links below:
REVIEWS
TOP LISTS
SCENT GRAIL LEARNING CENTER
Until next time, stay humble, and keep smelling great!
Best, Marin!
#scentgrail #scentgrailtribe
Scent Grail on Social Media: Facebook | Twitter | Instagram | Pinterest
Your number one source for Holy Grail Signature Scents.

– Marin Kristic