Terre d'Hermès is a pillar perfume from a French high fashion luxury goods company known as Hermès. It was released back in 2006 and was created by master perfumer Jean-Claude Ellena.
Ellena was inspired by the novels of author Jean Giono for which he claimed "He is a man who loves the richness of nature" and decided to create a vertical fragrance focused on vegetal and mineral notes.
When it was released it was something new with a breath of fresh air, and it is regularly featured in top spots in best perfume lists, but it took time to reach its masterpiece status where it is today.
Fourteen years later, Terre is still a scent that divides public opinions due to its earthy mineral and dirty orange notes.
For me, it took some time to appreciate this perfume and now it is one of my favorite fragrances of all time. As they say, all good things come to those who wait.
Terre d'Hermès in three words: ZESTY – EARTHY – BOLD
Affiliate Disclosure: As an Amazon Associate I earn from qualifying purchases. By purchasing via provided links/banners comes at no additional cost to you. Scent Grail only recommends products and/or services that are insightful and helpful to readers. For more info please read Affiliate Disclaimer.
Don't have the time to read the review right now? No worries! Here are my 5 quick takes:
Signature scent contender with great value for money
A citrus woody perfume with good longevity
Created by master perfumer Jean-Claude Ellena in 2006
Best used during warmer weather on business and leisure occasions
A top tier pillar fragrance that will last for decades
What are your thoughts about this Hermès creation? Let me know in the comment section below. Without further ado, let's start with Scent Grail's review.
Brand and Perfume History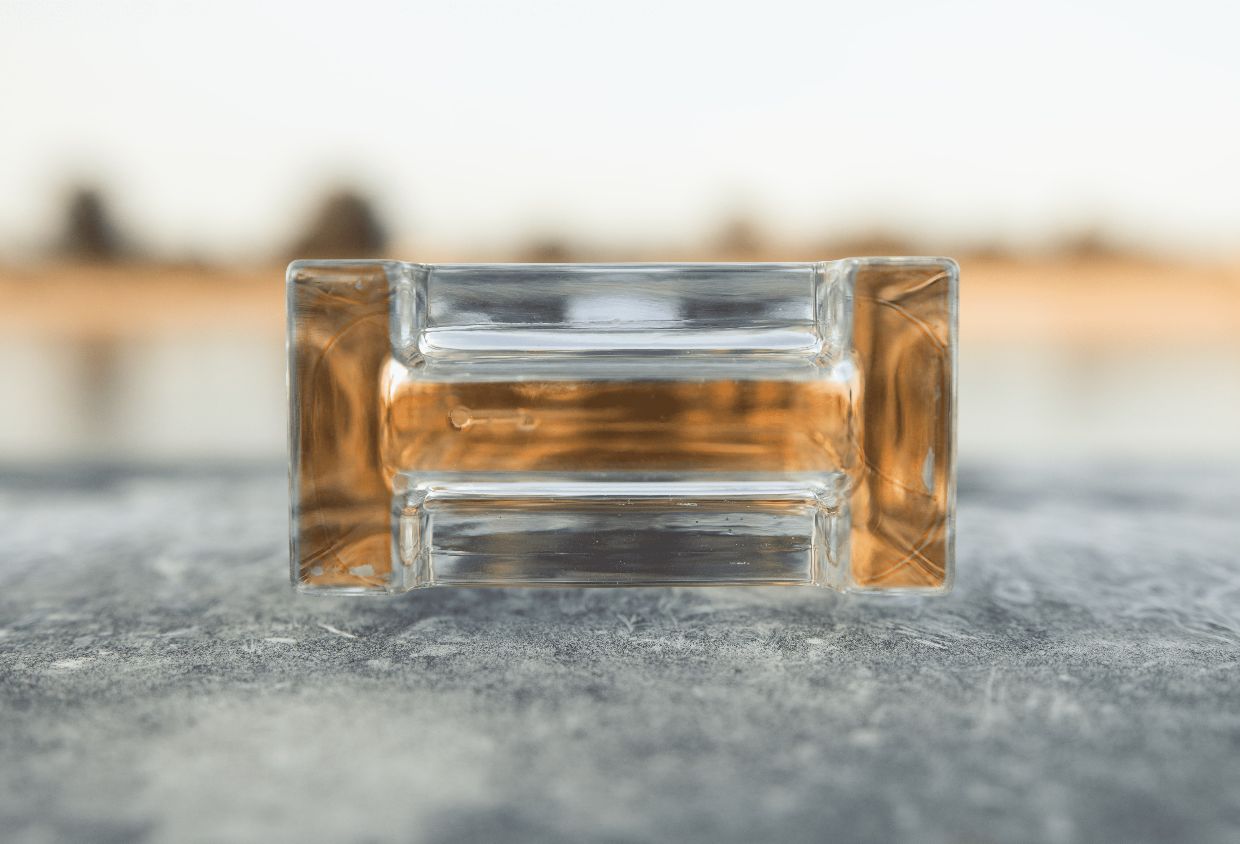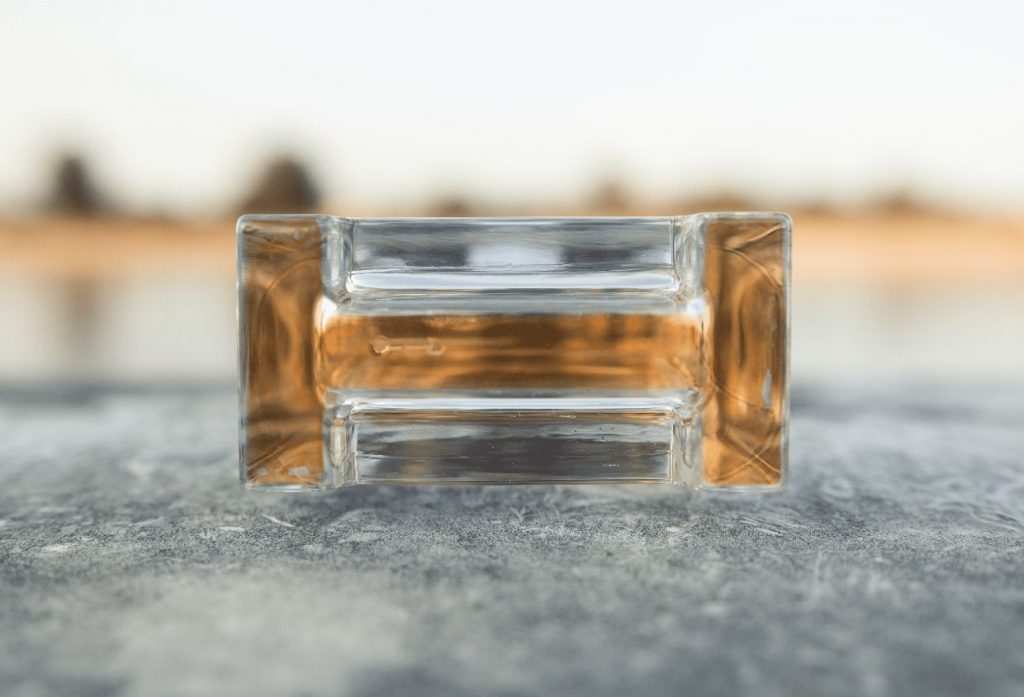 Personally, I find Hermès to be just as important as Dior and Chanel when it comes to perfumes. Bel Ami, Equipage and Eau D'Orange Verte are just a few examples.
But, as you will learn, they weren't always making perfumes. In fact, Hermès is better known for its fine leather goods, rather than for perfume.
Hermès history
Hermès was founded by French businessman Thierry Hermès in 1837 a harness workshop in Paris, France made to serve the European elite.
During his lifetime Thierry (1801 – 1878) created high-quality wrought harnesses and bridles for the carriage trade which brought him a couple of prestigious awards.
As a family ran business, the following generations introduced saddlery and started doing retail. So, naturally after almost 100 years of foundation, in 1920 the brand expanded its horizons and opened two shops in the United States.
Not long after the expansion, during the 1930s Hermès introduced their most recognized goods, Sac à dépêches and Hermès carrés.
During the 1980s and 1990s, their tableware goods expanded to include over 30,000 pieces which was a huge and positive turning point for the brand.
From 1951. Hermès had created multiple perfume lines, both for men and women, and divided them into two distinct lines. Designer and highly-priced niche selection.
Today, they specialize in leather, jewelry, watches, perfumery, home furnishing, and ready-to-wear. Hermès logo, Duc carriage with the horse has remained unchanged since the 1950s.
As time went on, the brand had periods of decline as well as revamps, and thankfully, since 2020, it is ranked 32nd in the Forbes List "World's Most Valuable Brands".
Terre d'Hermès story
So, you may be wondering how the heck this somewhat strange yet simple fragrance gets so popular with perfume connoisseurs yet it's still a somewhat hidden treasure.
I firmly believe when the 21st century comes to the end, Terre d'Hermès will have the same mythical status as Guerlain Shalimar has, hopefully, Frederic Malle's Musc Ravageur will have.
As mentioned in the introduction, master perfumer Jean-Claude Ellena is the creator of this master blend. He quotes the perfume like this: "Feeling the earth, lying on the ground, gazing at the sky."
Which when translated is a metaphor for materials like earth, roots, and getting that "getting back to the origins" feeling.
Ellena has also stated that he purposefully excluded any sort of Musks in this fragrance due to their tendency of creating a "mask on the skin" and work differently from person to person.
Since 2006 Terre has spawned a couple of flankers which I'll cover later on and has won a couple of awards. Notably, a 2007 FIFI Award for Best Men's Fragrance of the Year – Luxury edition.
Jean-Claude Ellena notable work:
L'Artisan Parfumeur Bois Farine
Perfume theme:
Hermes official blurb: "Terre d'Hermès is a symbolic narrative exploring raw material and its metamorphosis. A novel that expresses the alchemical power of the elements. An eau between earth and sky. A journey imbued with strength and poetry. Woody, vegetal and mineral."
Notes and Classification
Perfumer: Jean-Claude Ellena
Perfume Oil Concentration: EDT
Fragrance Type: Citrus Woody
Release Date: 2006
Target Audience: Men
Most dominant notes: Grapefruit and Vetiver
Age Group: 30+
Seasons: Spring, and Autumn – Daytime wear
Occasions: Business and Leisure
Wearability: Experienced
Longevity and Sillage: 6 – 8 hours with moderate projection
The recommended number of sprays: 4 – 6 sprays(neck area)
Reviewed batch code: DBA#4 – February 2018
Uniqueness: 4/5
Value for money: 10/10
OFFICIAL NOTES
Top notes: Grapefruit, Orange
Heart notes: Black Pepper, Pelargonium
Base notes: Benzoin, Patchouli, Vetiver, Cedar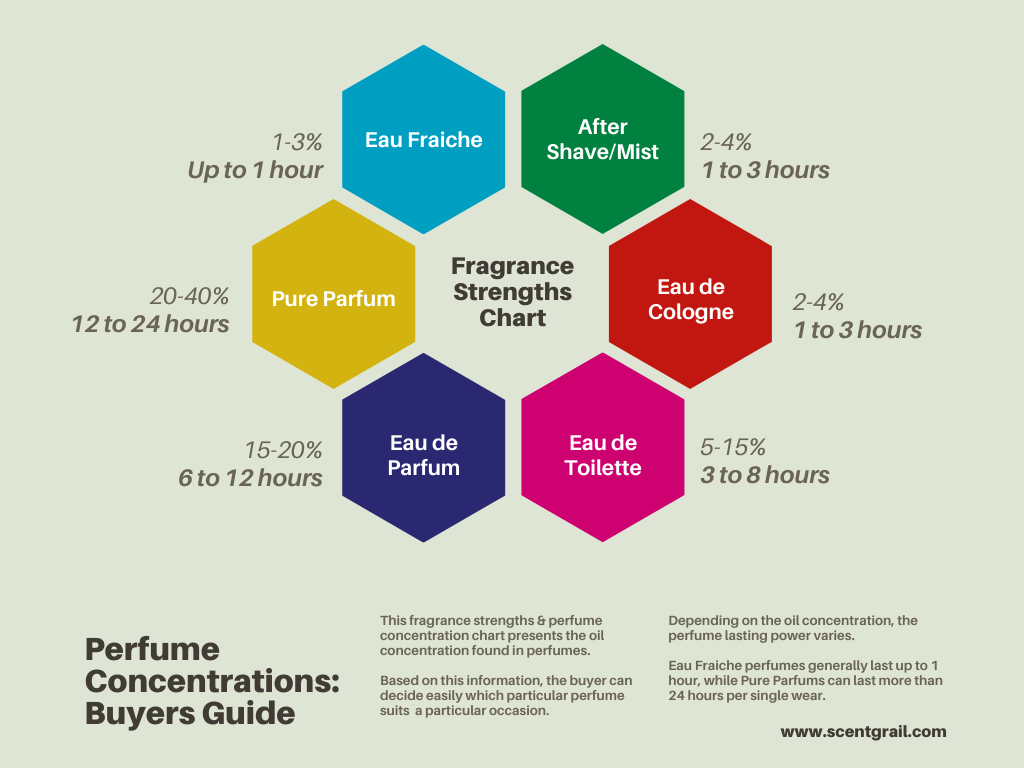 Perfume Presentation
I love big square-shaped perfume bottles with straight edges which gives them a classical and timeless look. Thus, I'm a big fan of this design, except for one little thing that I'll mention soon.
I believe that this design will still be as modern in a hundred years as its today. Some things are made to last, and this one is an ideal candidate.
Bottle & Box
Terre's square-shaped bottle looks even better in real life than on online webshops. The minimalist design with a lack of "flashy" and unnecessary details makes this bottle stand out even more.
Capitalized Terre d'Hermès letters are printed at the center in the famous Hermès Orange color. While the whole bottom is made of a big "H", also made from orange-colored glass.
If I could give a score to the swirly "twist-off" cap which is actually integrated with the atomizer itself, I would give it 0 out of 10. Poor design choice.
The main reason for this is a high chance of breaking the "cap" if twisted to the wrong side. I have seen this with my own eyes.
Thus, be careful and twist from left to the right and you are good. The atomizer is great. Spray far and wide.
As for the box, it is nice big, and detailed with a famous horse carriage logo with a brand-detailed fragrance name. It accompanies the bottle nicely.
Be careful where you purchase this fragrance since it's massively faked. To ensure what you buy is the original product, check out my article about Best Fragrance Discounters.
My Experience With Perfume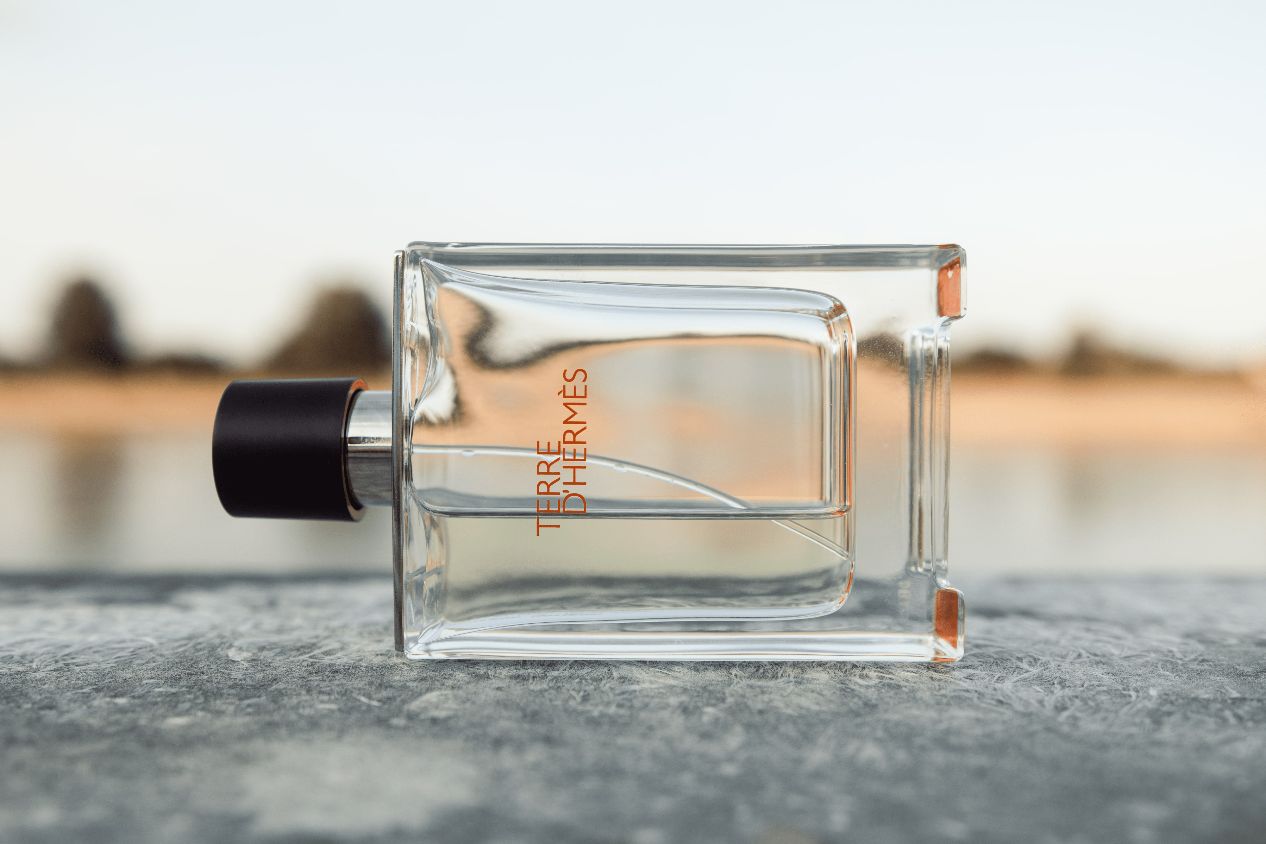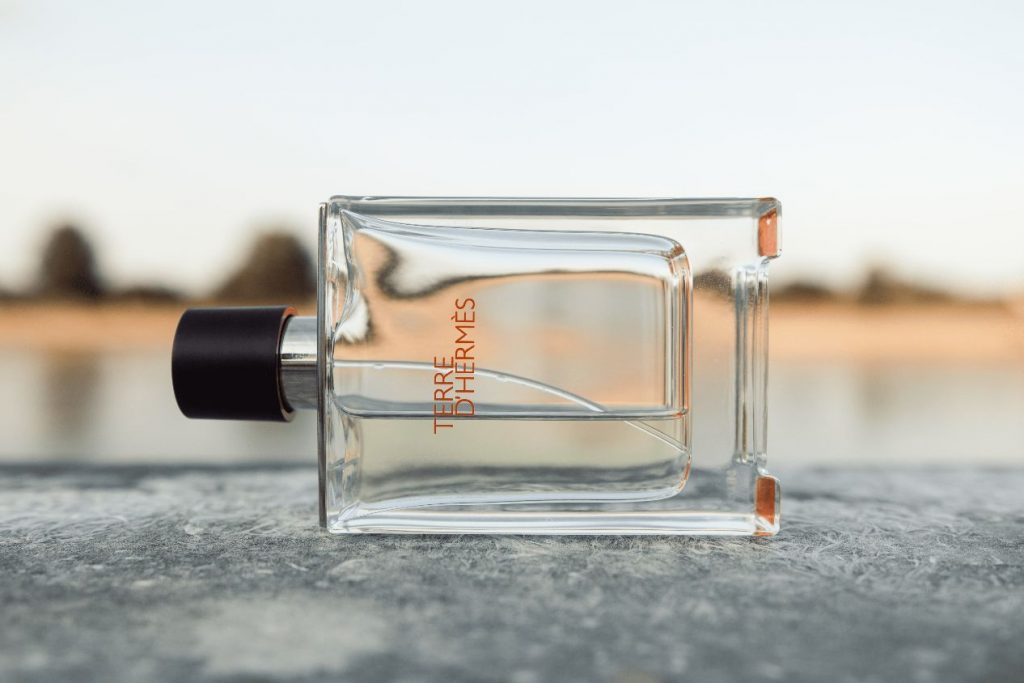 Alright, since you already knew that only masterpieces end up in my Holy Grail Scents category, it is known that this will be a very positive review.
To be fair, this Eau De Toilette takes time to understand and that is okay if it doesn't work for you the first time. Even if it takes a couple of years, I suggest coming back to it.
Once you get the whole idea behind this orange peel perfume with a twist, there's no turning back. If you are looking for a signature scent contender which is also a modern classic, then this one is for you.
Opening
The perfume opens up with a sharp, and mineral grapefruit note which smells out of this world. The grapefruit is backed up with a recognizable "Hermès Orange" note which is reminiscent of their other creation – Concentre d'Orange Verte and a little bit of Eau des Merveilles.
It is fresh, yet you can feel that something not quite bright is lurking from the depths. Thankfully, the combination of the citruses keeps the fragrance just in the middle of being refreshing and dark.
To sum up the opening, Terre is strong and distinctive while not being overbearing. Newbies may be shocked at this kind of freshie, but trust me, do not give up on it.
We have still not reached the "rotting orange covered with dirt" part. Keep in mind that the citruses found here are a completely different take than in for example Acqua di Parma Colonia Essenza.
Scent development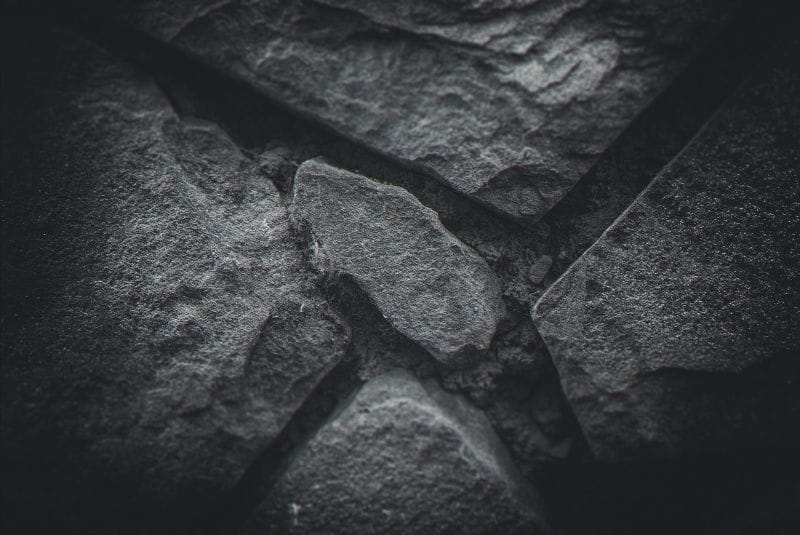 Over the last decade and a half, Terre has garnered a somewhat misleading reputation. Some say that it smells like a rotting orange covered with dirt which it ain't.
Fortunately, this hasn't stopped perfume enthusiasts from enjoying it and spreading the positive side. As the perfume develops, light sweetness from benzoin emerges, and the citruses remain strong.
The pepper never dominates the scent and acts as a flint note amplifier. It is worth mentioning that the pepper is much more felt in perfume silage, rather than if smelt from hand, etc.
During the middle stage, with everything before-mentioned, earthy vetiver peaks out to round up the composition.
This vetiver is actually Iso E Super, but it feels of a higher quality found in, for example, Lalique Encre Noire A L'Extreme.
The transition from opening, middle-stage, and finally dry-down is exquisite and seamless which is exciting and shows just how good of a perfumer is Jean-Claude Ellena.
Drydown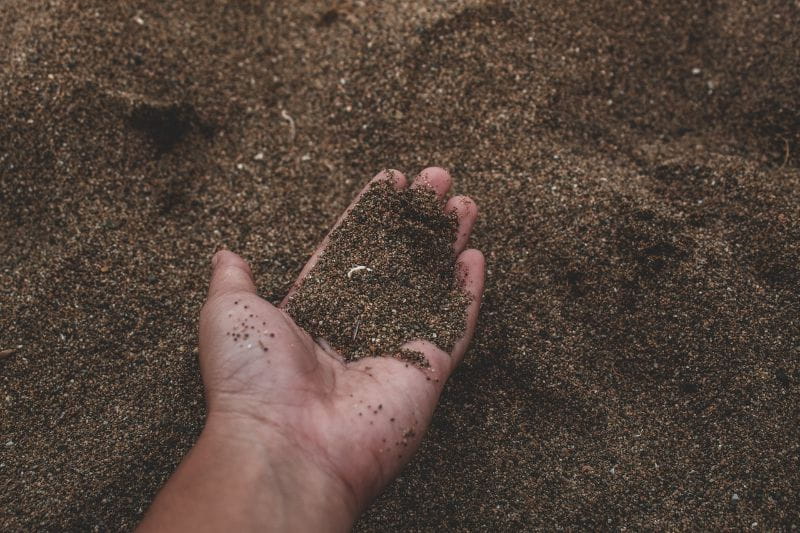 Benzoin
Patchouli
Vetiver
Cedar
Terre's dry-down stays earthy, mineral, and citrusy. The balsamic qualities of benzoin keep it from going full dry and the fruits from the opening are still faintly detectable.
To my nose, patchouli and cedar are almost never present which means that they are playing a faint support role.
It is a deep and rich journey of a couple of notes interchanging their forefront places. One thing's for sure. You'll leave an unforgettable trail.
Climbing the Velebit mountain range on a warm July day while eating zesty orange is the picture I get when I close my eyes and think about this perfume.
Performance
Terre performs very well for a modern Eau de Toilette. Alluring silage wafts from the sprayed place for a good 6 – 8 hours.
Therefore, it will last the whole working day if you are working in the office, but I wouldn't be so sure for those working outside and moving the whole day.
So, keep in mind moderate projection, and your working lifestyle. A much-needed consideration since this one doesn't come cheap.
Target audience and compliments
To my nose, vetiver is a genderless note which can be worn by a man or woman. Ladies can pull this one as well, and they already have their fantastic Eau Des Merveilles alternative.
People from 25 up to 80 can wear this one and smells fantastic. Although to be on the safer side, I would recommend it to someone 30 years of age and up.
As for compliments, this one falls a little bit short. I have received a few comments here and there but that's it. Nonetheless, this one is for your personal enjoyment.
Dress code and occasion
Terre d'Hermès is a versatile masculine perfume that is wearable in a lot of situations. Due to its unique composition, it can be worn throughout the whole year.
For the best results, Spring and Autumn seasons will bring the best out of this creation. Mild weather works like a charm even if you overspray.
Business and leisure occasions make this perfume one of the safest options due to its moderate projection and highlight your great taste in perfumery.
It works equally well with formal attire as it would with a white shirt and jeans.
Uniqueness and value for money
Among the masses, Terre is still a unique fragrance. Thankfully, few have only attempted to copy it and take the signature Iso E Super DNA.
The release of the new reformulated Dior Homme 2020 marks the beginning of the era where popular designer releases are going to smell very close to TDH.
Lastly, the value for money is quite high considering what you are getting for invested money. Value skyrockets if you decide to buy it via online discounters.
Pros and Cons
Before deciding whether should you look into buying this perfume, it's always good to take a look at Scent Grails S.P.A. Signature Factor Guide and check out the major positive and negative sides:
Pros
A modern classic masterpiece
Jean-Claude Ellena's carer defining crown jewel
The best citrus woody perfume silage on the market
Incredibly versatile
Fantastic value for the money
Timeless presentation
Cons
Not for beginners
Not available in every retail store
Lasting power could be longer
Collection & Similar Perfumes
TDH line has seen some good and some pretty redundant flankers. In my opinion, the original is still the best, but if you are willing to explore this line further, then check these out:
Terre d'Hermes Parfum – a woody chypre perfume released in 2009. The main notes include Orange, Woods, and Oakmoss. The lasting power is 8 – 10 hours with moderate projection.
Terre d'Hermes Eau Tres Fraiche – a woody aquatic perfume released in 2014. The main notes include Orange, Water Notes, and Geranium. The lasting power is 4 – 6 hours with moderate projection.
Terre D'Hermes Eau Intense Vetiver – a citrus woody perfume released in 2018. The main notes include Vetiver, Bergamot, and Pepper.
As mentioned a couple of paragraphs above, Terre has aged like a fine wine and somehow avoided being copied massively until recently.
Nonetheless, here are a few inspired by Hermès masterpiece creations:
Montale Red Vetiver – a citrus woody perfume released in 2008. The main notes include Grapefruit, Black Pepper, and Vetiver. The lasting power is 8 – 10 hours with moderate projection.
Yves Rocher Cuir Vetiver – a leather woody perfume released in 2016. The main notes include Vetiver, Tonka Bean, and Cedar Wood. The lasting power is 4 – 6 hours with moderate projection.
Conclusion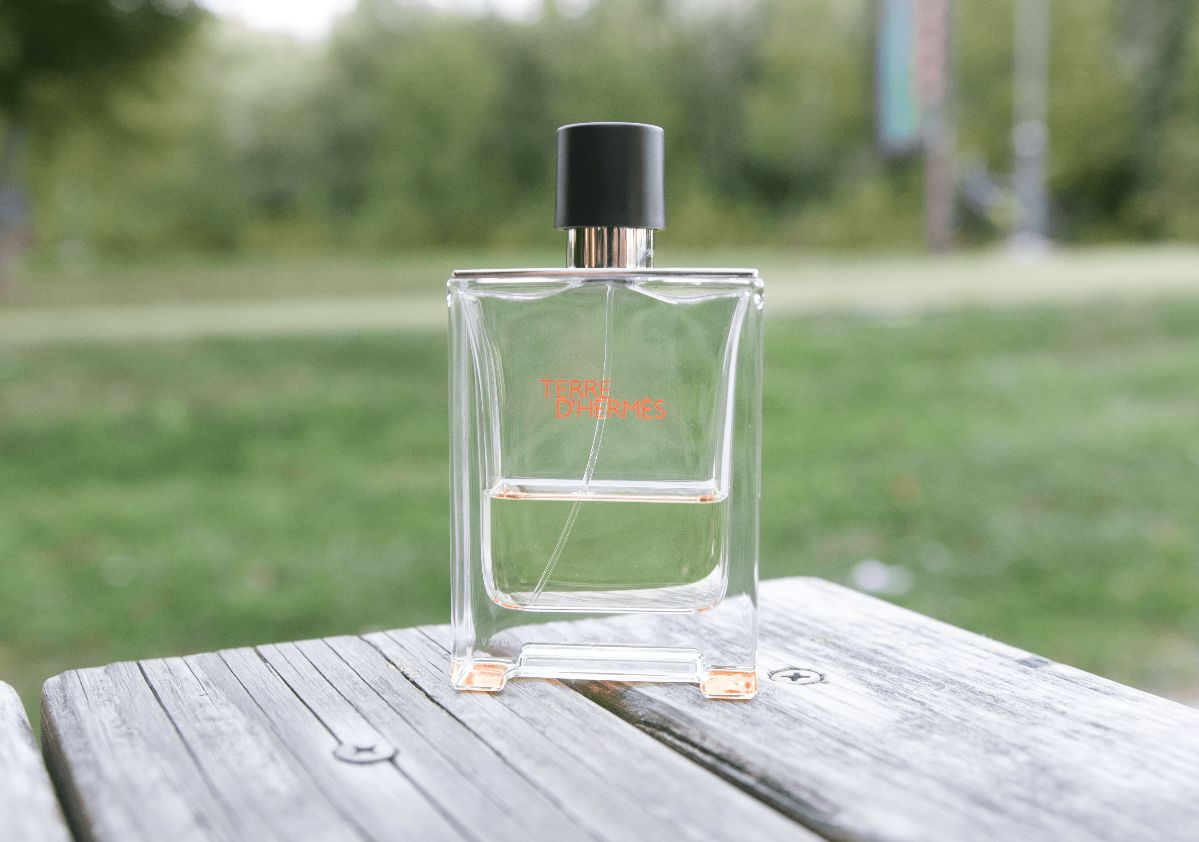 Terre d'Hermès has already become a modern classic that will outlast many designer and wannabe niche perfumes for decades to come.
It dances the fine line between being ethereal and rich and what a magnificent dance that is. That's why it's a masterpiece and gets a holy grail scent approval.
Hopefully, this review was informational enough to make you try this fantastic and a little bit weird creation.
Those who are serious about perfume hobby, shouldn't leave this world without trying Jean-Claude Ellena's wonder.
If you think that this fragrance is for you, you can buy it via the button below:
You can find out more Scent Grail articles about perfumery, check out top lists, and other helpful reviews via links below:
REVIEWS
TOP LISTS
SCENT GRAIL LEARNING CENTER
Until next time, today is always a great time to smell good!
Best, Marin!
#scentgrail #scentgrailtribe
Scent Grail on Social Media: Facebook | Twitter | Instagram | Pinterest
Your number one resource for Holy Grail Signature Scents.

– Marin Kristic