Knowing the fact that there are only a few perfume products that make such a polarizing impression on people will make this Dior Fahrenheit review quite an interesting one.
For a long time, I was one of those who were never really sure which side I belong to when it comes to this perfume. That was until recently when something changed.
Maybe it was pure luck or was it a matter of my nose getting more matured, who knows. Yet I know one thing for sure.
For more than 30 years and going, there is still nothing like Fahrenheit, and there never will be. We are lucky to have this somewhat petroleum-like perfume, and if you are still unsure whether or not should you try it, stick around and read the whole Scent Grail review.
Dior Fahrenheit in three words: POLARISING– DARK– FIERY
Affiliate Disclosure: As an Amazon Associate I earn from qualifying purchases. By purchasing via provided links/banners comes at no additional cost to you. Scent Grail only recommends products and/or services that are insightful and helpful to readers. For more info please read Affiliate Disclaimer.
Don't have the time to read the review right now? No worries! Here are my 5 quick takes:
Niche fragrance hiding in a designer bottle
A Floral Leather scent family with great longevity
Created by Jean-Louis Sieuzac and Michel Almairac
It can be used all year round
A business casual perfume for experienced noses
This review is based on the current version, and I'm happy to announce that the magic is not yet lost, although there are some differences.
Those interested in the differences between the 1988 – 2015 versions can check out the Raiders of the Lost Scent article.
Brand And Perfume History
Dior is a well-known French fashion and luxury company. Along with their rival Chanel, they are the most recognizable brand in male and female fashion.
When it comes to perfumes, Dior is solely responsible for starting multiple long-lasting trends that are still visible today.
Christian Dior Story
The house of Dior was founded by the late Christian Dior more than 70 years ago in Paris, France. In February 1947, Christian Dior launched his first fashion collection for Spring–Summer 1947 named the "New Look".
At the end of the 1940s, this "New Look" collection was a pioneering period for women, for which Christian Dior is credited with reviving France's post-World War 2 fashion industry.
As the collection grew ever so popular so have Christian Dior gained more and more prominent clients from Hollywood and high-profile European clientele.
Until Christian Dior's death in 1957, the company expanded to the United States, Australia, Canada, and Central America as one of the leaders in female high-fashion.
Christian Dior Parfums branch was established in 1947 or 1948, and the first perfume they ever released was the popular Miss Dior.
As with fashion, Dior revolutionized the perfumery industry with this perfume, named after his sister. On the male side of perfumes, Eau Sauvage, Fahrenheit, Dior Homme, and Sauvage have been the major players and trend shifters, are all still available on the market.
Today, Dior is owned by LVMH and controlled by French businessman Bernard Arnault(also a chairman of LVMH). Their wide variety of products is sold throughout retail stores worldwide, as well as through Dior online store.
Dior Fahrenheit Story
Fahrenheit Eau de Toilette is a part of perfume history and is based on a modern chypre profile with a floral accord of violet which gives that distinct petroleum-leather accord.
Created by Jean-Louis Sieuzac and Michel Almairac in the late '80s, this perfume has since become a mythical legend by perfume enthusiasts and beyond.
It's possibly among the ten most sold perfumes of all time with over tens of millions sold bottles. A fragrance of contradictions.
Gentle and rough, hot, and cold, Fahrenheit is a confident creation for mature men and experienced noses. The red and yellow bottle represents the eternal flame and spiritual stability.
Jean-Louis Sieuzac notable creations:
Michel Almairac notable work:
Perfume Theme
Dior's official blurb: "A unique and contrasting signature, with a powerful enchanting trail. Fresh Sicilian Mandarin notes, and the surprising combination of masculine Wood and Leather with an unprecedented Violet accord."
Perfumer's word: "Creativity, distinction, and character: the Fahrenheit signature is unique—manly yet subtle—for men with a love of freedom."
Notes and Classification
Perfumer: Jean-Louis Sieuzac and Michel Almairac
Perfume Oil Concentration: Edt
Fragrance Type: Floral Leather
Release Date: 1988
Target Audience: Men
Most dominant notes: Nutmeg, Violet, Leather, and Musk
Age Group: 30+
Seasons: Any Season
Occasions: Business, and Leisure
Wearability: Experienced
Longevity and Sillage: 8 hours with moderate projection
The recommended number of sprays: 4(behind ears and neck)
My Bottle's Batch Code: 9L03 – November 2019
OFFICIAL NOTES
Top notes: Sicilian Mandarin
Heart notes: Violet
Base notes: Leather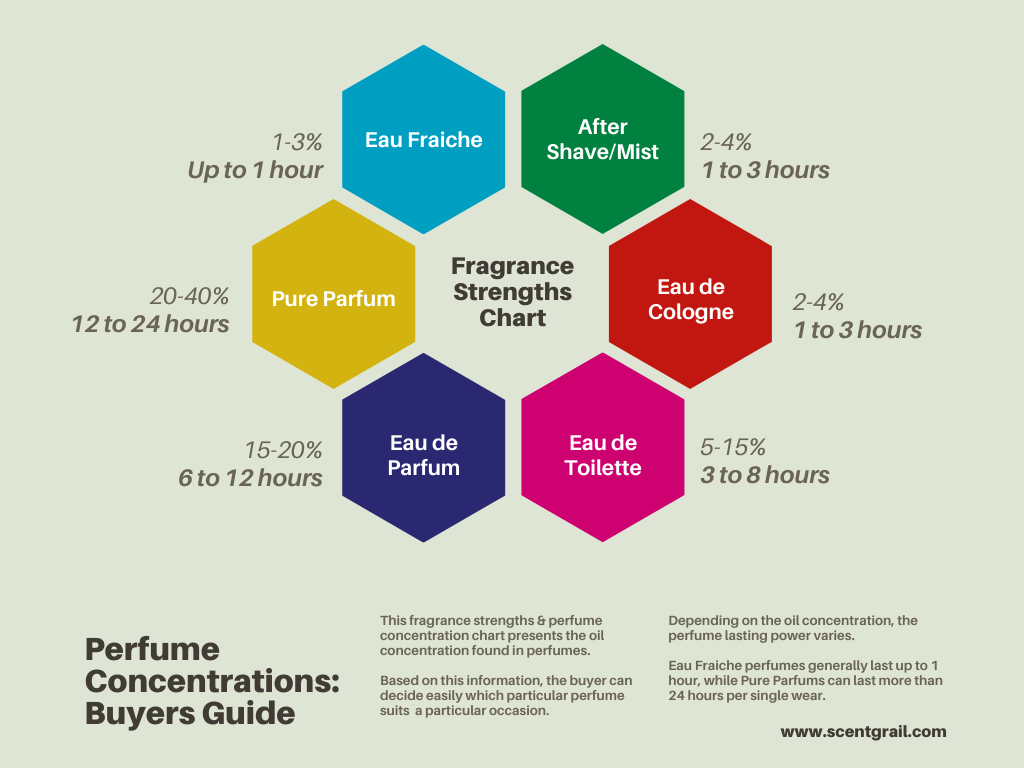 Perfume Presentation
Timeless and elegant. That's how I would describe the presentation of Fahrenheit. The presentation has changed slightly through the years(as we do), but the famous share was untouched.
If this fragrance comes out today in this presentation, it would still feel as modern as it was back in the '80s. Just like Guerlain Shalimar. I would highly suggest avoiding purchasing this one from dodgy sources.
It is one of the most counterfeited fragrances in the world.
Bottle
A smooth and rounded bottle of Fahrenheit gives you the visual information of what to expect. There are a few and far between fragrances that do this well as Fahrenheit does.
The colors shift like a flame, from deep brown-red top to orangy-yellow transition towards the bottom of the bottle.
In this new formulation, "Fahrenheit" is painted on the upper part and "Dior" on the lower part of the bottle. The paint is slightly embossed. Good to know to check if your bottle is legit.
The cap is made out of fine quality plastic with "CD" on the top. The atomizer is great as well, and you can easily control the sprayed perfume amount.
I just wish that Dior had taken the route of the Dior Homme line and avoided cheap stickers with perfume information. Still, this is the place where you'll find the batch code which should match the one found on the box.
Nonetheless, in my humble opinion, this is the best looking perfume bottle for men of all time, and I'm yet to see any niche fragrance come close to it.
Box
The box is made of higher quality cardboard with only the front side having the red and black pattern. Keep in mind that there is no "Dior's Bee" anywhere on the box, as it's the case with the Dior Homme line.
As with the bottle, the name of the fragrance and the brand are slightly embossed. On the back, you'll find your standard information on the ingredients and company info.
And, don't forget to check the back code on the bottom, just to be sure. Unfortunately, I don't think that the new box presentation is on the same level as the bottle, but it's passable.
My Experience With Perfume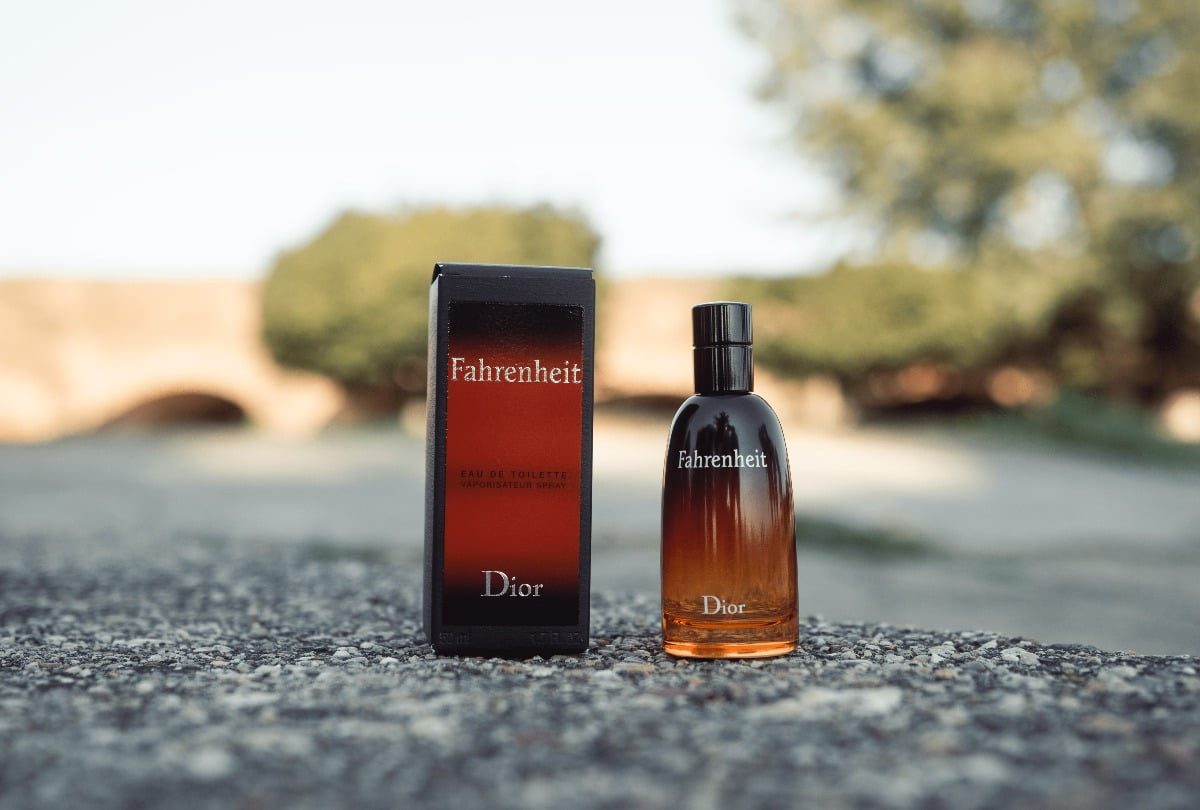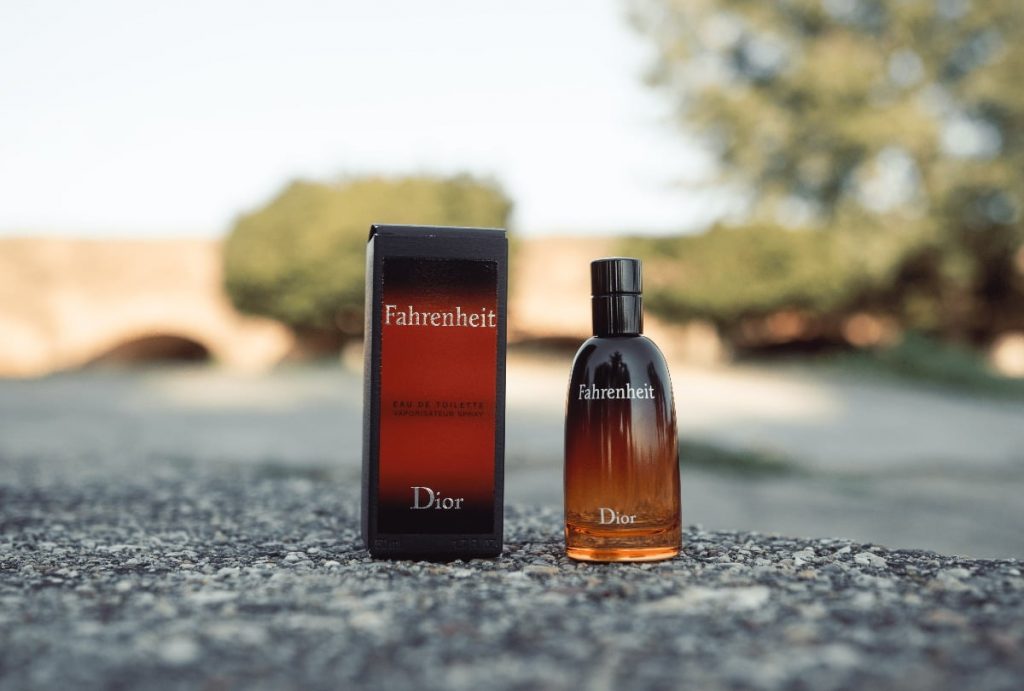 Getting on the Holy Grail Scents category ain't no easy task, and only a selected few will ever get that all-star rating.
As I have already mentioned at the beginning of this article, I wasn't always so fond of Dior Fahrenheit as I'm today. Some fragrances take time to understand what they're meant to represent.
That's why I don't expect everyone to understand it straight away. Even if you don't like the concept of this perfume, I highly recommend that you at least sample it.
Every serious perfumista should have this one on their radar.
Opening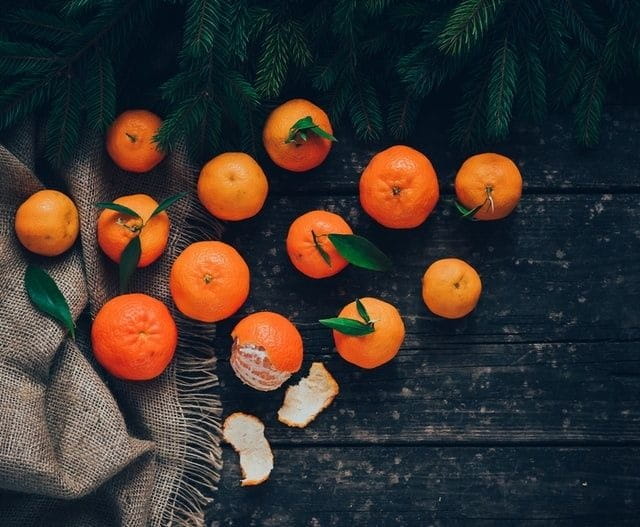 Dior Fahrenheit has much more in its composition than Dior is willing to tell you. And the great thing is that each time you wear it, you'll get a different experience within the main theme.
I'm always surprised by little things and experiences that shift with weather conditions. The fragrance opens up with juicy mandarin orange, a touch of aromatic lavender, and spicy nutmeg.
This wouldn't be any strange if it was as simple as this. Violet and black leather are noticeable since the beginning and the famous petroleum accord could be a potential deal-breaker for newbies.
I urge you not to scrub it off your skin and let it dry down a little bit. Every masterpiece fragrance in some way or another can be challenging for the first time.
Stick it trough, since it's well worth it. After a short few minutes, we start to experience the mid-stage or better said Fahrenheit glorious development.
Scent development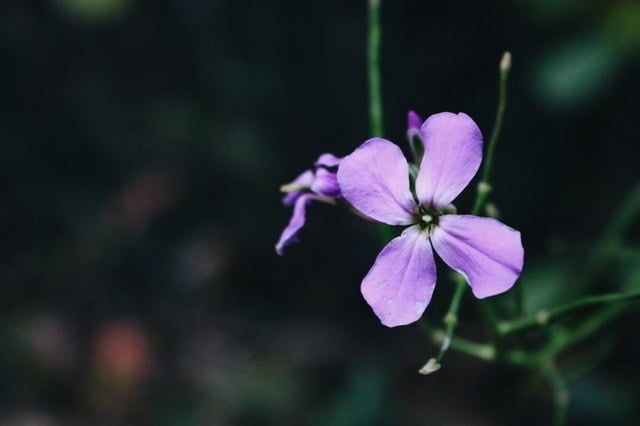 I can just imagine how strong and bold was Fahrenheit in previous formulations. At this stage, the fragrance calms down and gets a little closer to your skin.
Great for newbies and perfume connoisseurs which like to have their fragrances project more gentlemanly. Citrusy and spicy notes from the top take the back seat and the floral heart starts to bloom.
During the scent development, the notes and accords are so well blended that is hard to dissect note by note. Yet I feel that the beautiful Jasmine is the most dominant one.
If you can imagine walking through the flower garden dress up in aged black leather, you can imagine Fahrenheit's middle stage.
Drydown
After 2 hours the fragrance dries down to a beautiful concoction of raw black leather, earthy vetiver, and that familiar petroleum accord.
When it's warmer outside, light patchouli and muskiness are present as well. It's worth mentioning that the vetiver note comes from the Iso E-super molecule made famous in Terre d'Hermes and Encre Noire.
This makes the fragrance linger on your skin much longer. I cannot imagine my perfume wardrobe without it. Simply put, its intoxicatingly delightful.
Performance
This Eau de Toilette has resisted numerous reformulations during the last 30+ years. Francois Demachy has done a fantastic job preserving the original formula.
Thanks to the before-mentioned Iso E-super, this fragrance lasts and lasts. I get 8 hours on the skin each time and double on clothes.
Depending on your skin, season, and the part of the world you live in, the projection should also work as an advantage.
You will get about arms length of projection and the scent trail you'll leave is gorgeous.
Target audience and compliment factor
If you thought that the Bentley for Men Intense was bold and unapologetic as mentioned in my previous review, then the Fahrenheit takes it another step further.
No matter if you are young or old, this is one of those that either you wear or it wears you. There is no middle ground here.
If you have a confident personality, you'll get compliments from young and old, men or women. Same with Acqua di Parma Colonia Essenza or Zaharoff Signature pour Homme.
These days, the target audience for Dior's masterpiece are men over 30 years although I can see a woman with a strong personality carry this one easily.
Dresscode and occasions
This fragrance is suitable for any season trough the year. The only this I would adjust in spring and summer is the number of sprays.
Business, casual scenarios, and drinks work best with this mysterious aroma. It is actually a very versatile scent and a great signature perfume but bear in mind that some may find it offensive.
I know that by wearing this perfume you could potentially remind some of their dads, uncles, and such, but I take this with a grain of salt.
Statistically, only if you are surrounded by other perfumistas will this one come as familiar. Otherwise, rock this one anywhere and anytime you want.
Pros and Cons
Each perfume has its good and bad sides. In a perfect world where everyone would like Fahrenheit, but we know that things don't work like that.
So, here are some pros and cons to take into considerations before buying Dior's masterpiece.
PROS
Best black leather perfume on the market
Floral composition anyone can wear
Still modern as it was in the '80s
Progressive scent profile
The perfect balance between the price and blend quality
CONS
Polarizing petroleum accord won't suit everyone
Not as strong as it used to be
Availability and beauty products
Fahrenheit comes in many different bottle sizes and products. Another great thing about this perfume is that it's widely available worldwide. Being retail stores or online fragrance discounters.
Here are some other Fahrenheit products you may be interested in:
Collection & Similar Perfumes
Fahrenheit Eau de Toilette is the first fragrance in this line. One thing that I have noticed is that most of the Fahrenheits flankers are either not very popular or discontinued.
Here are selected perfumes from this line:
Fahrenheit Absolute – a Woody Floral Musk perfume with an Oud twist. I have tried it a couple of years ago and in my opinion, it is the best flanker from the line. Sadly discontinued.
Fahrenheit 32 – an Oriental Woody perfume that is practically 100% different from the original. Fahrenheit 32 notes include Vanilla, Vetiver, and Orange Blossom.
Fahrenheit Cologne – a Woody Spicy perfume for summertime. The main notes include Citruses, Violet, and Vetiver.
Fahrenheit Le Parfum – currently, the most popular flanker of the original. Once again, a different take on the original formula with Vanilla and Rum being the main perfume notes.
Besides the original collection, there are a few perfumes in similar vein:
Mercedes Benz Intense – a Woody Floral Musk perfume that has gained a somewhat big hype due to its similarity to Fahrenheit. Good option if on a limited budget.
Ferrari Uomo – another fragrance by a car company that resembles the original. It's a little bit cheaper than Mercedes and worth checking out if on budget.
S.P.A. Signature Factor Guide
If the review has interested you about Fahrenheit cologne, then this is a perfect time to check S.P.A. Signature Factor Guide.
It is the best way to remove any doubts before buying your next perfume. By answering the 10 simple questions, this guide helps you decide if a particular fragrance is worth checking out.
And the best thing about this guide is that is easy, relevant, and can be used as many times as you wish.
Conclusion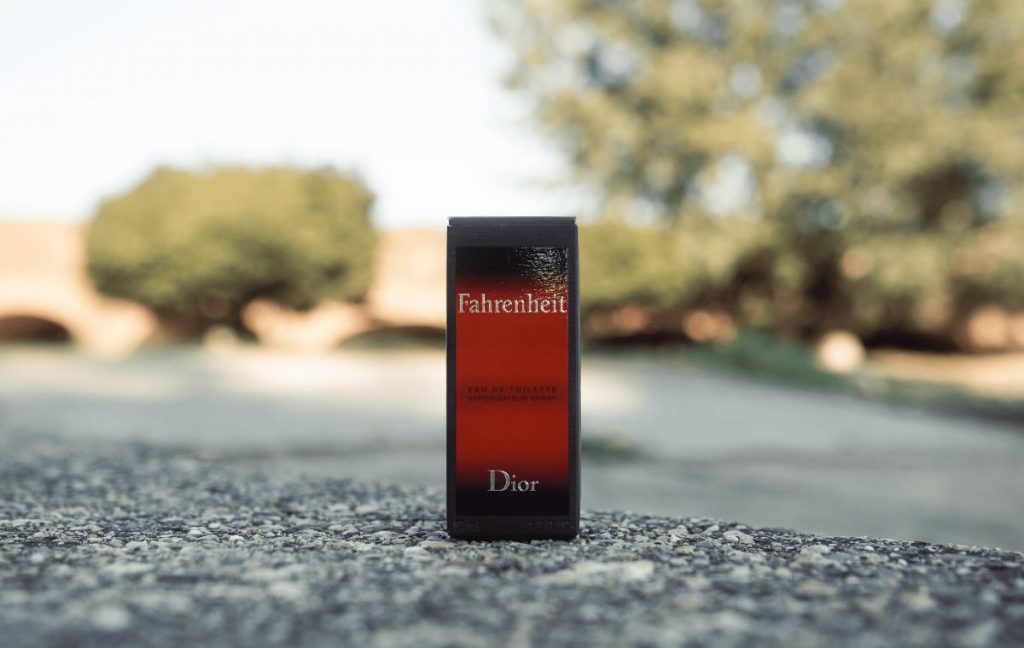 Dior Fahrenheit is a masterpiece creation that is still as important as it was more than 30 years ago, and it is the best black leather fragrance on the market. A definition of a signature perfume.
It is everything other designer leather fragrances can't be, and niche perfumes only wish to be. What are your thoughts on this one? Share your story in the comment section below.
You can purchase Fahrenheit via the button below:
I recommend also checking out some of my other lists such as Best Office Colognes, Best Signature Scents, Best Winter Fragrances, Best Men's Fragrances Of All Time, The Best Books About Perfume, and Top Fall Perfumes.
PERFUME REVIEWS
Until next time, smell great and be safe!
Best, Marin!
#scentgrail #scentgrailtribe
Scent Grail on Social Media: Facebook | Twitter | Instagram | Pinterest
Your number one resource for Holy Grail Signature Scents.

– Marin Kristic