There is rarely a perfume hype as big as it's for Bentley for Men Intense. Seven years since its release and the sales are going better than ever.
I bet that even the Bentley management was surprised by this unexpected success. Through the years, BFMI has garnered both positive and negative feedback which makes it an interesting perfume to review.
Before I start with any sort of review and if I look from my perspective, I'm somewhere in between loving it and not caring at all. Why is that?
Well, firstly, you can blame the Youtube community for claiming unrealistic expectations and putting in on a golden pedestal.
Secondly, it's our personal expectations that tend to skyrocket anytime we see a new "shiny" and affordable object.
"A perfume is something I wear to tingle my imagination and enhance my senses."

– Marin Kristic
Bentley for Men Intense in three words: SMOKY– SPICY– OVERHYPED
Affiliate Disclosure: As an Amazon Associate I earn from qualifying purchases. By purchasing via provided links/banners comes at no additional cost to you. Scent Grail only recommends products and/or services that are insightful and helpful to readers. For more info please read Affiliate Disclaimer.
Don't have the time to read the review right now? No worries! Here are my 5 quick takes:
A great way to experience "niche" affordably
Oriental-Spicy scent family
Created by master perfumer Nathalie Lorson
Great performing Eau de Parfum with 15% perfume oils
Best used in Fall and Winter
I want you to take this introduction with you as you read the full Scent Grail review because BFMI is a fantastic perfume for its price, still, you should be careful with two-bladed swords known as the perfume "hype-train".
Brand and Perfume History
Bentley is a car and SUV company from England which also does perfumes. Since the "car" perfume brands are not designers nor they are niche, you'll just learn more about their fragrance division.
Bentley Story
You may ask yourself how did a luxury car brand decides to make affordable fragrances. This may seem a good point, but is also a logical path for the company.
As Bentley says: "Bentley Motors has been manufacturing luxury cars that combine excellence and expertise, tradition and modernity". So do their fragrances as well.
By combining its inspiration from leather goods and wood paneling, both worlds share the same vision of the style of refinement.
Bentley Fragrances are part of Lalique group which takes takes care of distribution, parfumers, and such.
Bentley for Men Intense story
BFMI was created in 2013 by master perfumer Nathalie Lorson, and it is their most popular fragrance until today. This Eau de Parfum has 15% perfume oil concentration and Bentley says that all of their perfume products are made of high-quality ingredients.
The creator of the original For Men, Nathalie Lorson returns to compose a stronger and bolder niche-like sensual fragrance.
BFMI is possibly her crown jewel of perfume creations, and those who like this should also check some her other work such as:
Perfume theme
Bentley's official blurb:" The fragrance is enriched with incense to lend the composition depth and fullness African geranium adds an elegant aromatic accompaniment to the rich accord.
At the heart, labdanum resin smoothly rounds out the leather notes and creates an intense amber resonance. And in the base, the woody dimension has been further accentuated with a sandalwood note.
Nathalie Lorson has composed a particularly high-impact version for men bold enough to wear an ultra-luxurious yet extremely sensual fragrance."
Notes and Classification
Perfumer: Nathalie Lorson
Perfume Oil Concentration: EDP
Fragrance Type: Oriental Spicy
Release Date: 2013
Target Audience: Men
Most dominant notes: Rum, Cinnamon, and Leather
Age Group: 30+
Seasons: Fall and Winter
Occasions: Business, and Leisure
Wearability: Experienced
Longevity and Sillage: 10 – 12 hours with a moderate projection
The recommended number of sprays: 4 – 6 sprays (below shirt, and neck)
OFFICIAL NOTES
Top notes: African Geranium, Black Pepper, Incense
Heart notes: Leather, Labdanum, Clary Sage
Base notes: Cedarwood, Patchouli, Sandalwood
Perfume Presentation
Bentley for Men Intense bottle is work of art and one of the most recognizable unique designs in the perfume world.
The heavy stylish bottle could be easily mistaken for a much expensive fragrance. Those familiar with Bentley brand will be immediately reminded of British luxurious cars.
Bottle
Let's just say it, the bottle looks fantastic. Clear see-through glass with metal whiskey "flask-like" upper part makes you think of pricey liquor. Don't drink it.
A simple For Men Intense can be found on the lower section of glass with the Bentley logo on that metallic upper part. Feels simple and sophisticated.
The cap is heavy combination of plastic and metal which also has Bentley's logo. Nice touch.
Here is what Bentley has to say about the bottle: "The extraordinary design language of the British luxury saloon cars is echoed in the Bentley for Men and Bentley for Men Intense bottles: the lines and curves of a Bentley have been transposed into the rounded form of the flask. This makes the glass bottle particularly comfortable in the hand."
Box
The box stands perfume box with a little twist. The letters are embossed alongside that beautiful Bentley logo.
Rose gold color makes slight color changed as the light hits it differentially. Hopefully, this is something other designer brands can learn from.
Affordable doesn't have to mean cheap which is full proof here.
My Experience With Perfume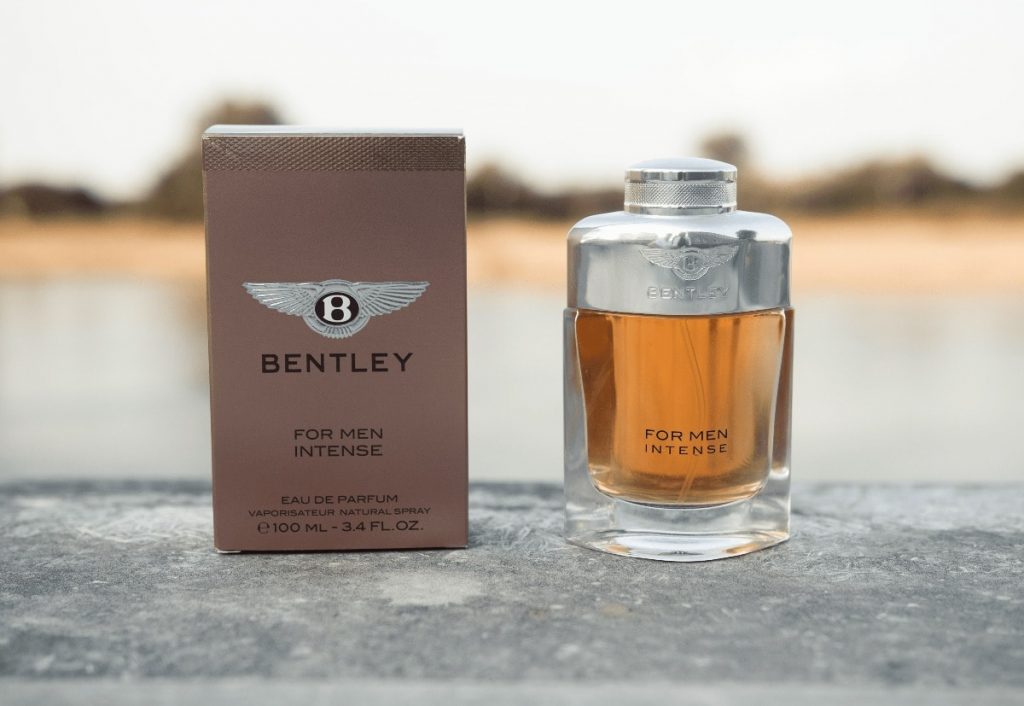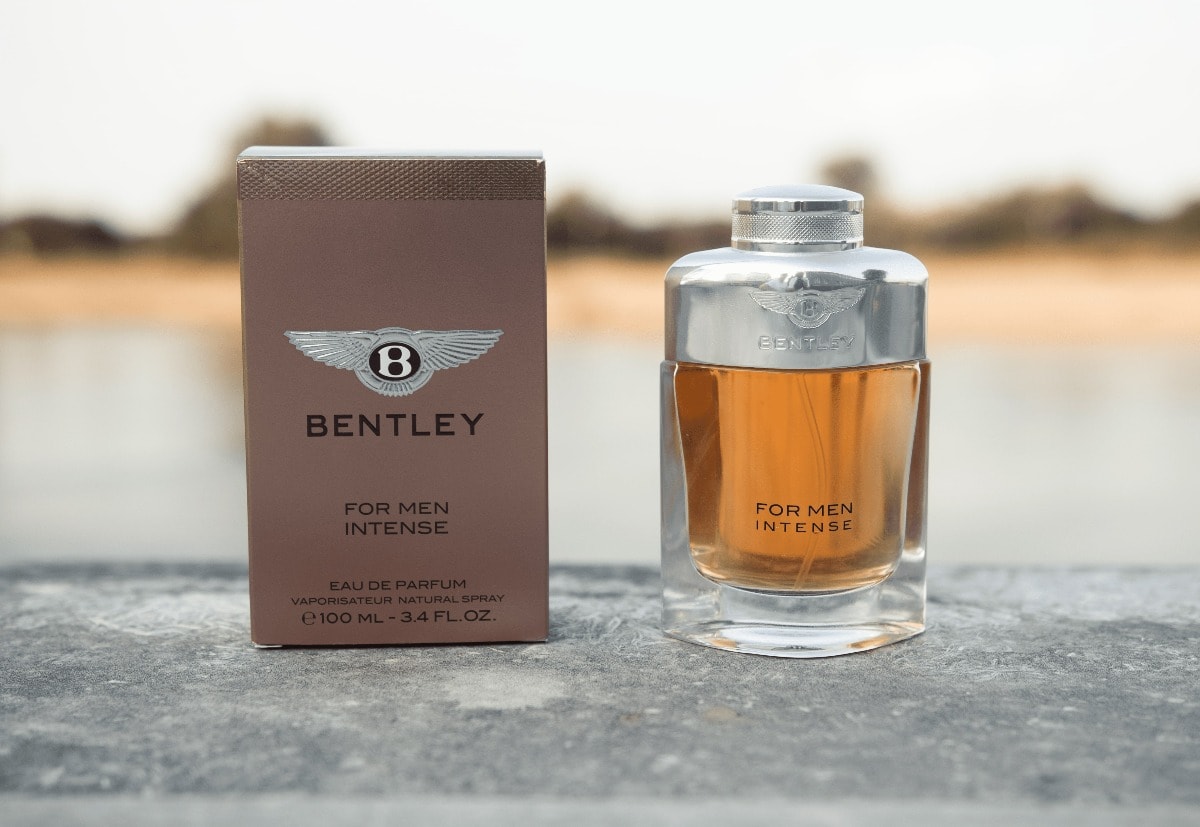 Bentley for Men Intense has been on my wishlist for a long time. As early as 2015 when the hype got so big, it was almost sought after as Aventus.
Finally, I have acquired it in Fall 2019 to see what all fuss about. For full disclosure, I have sold my bottle recently due to the common theme most of us who got on the hype-train share.
That unfortunate theme is fragrance wearability which is quite limited with BFMI. Keep that in mind before you make a purchase and if there are enough situations in which you can wear this perfume.
If you haven't smelled it yet and you are willing to take a risk with blind buying, purchase only if you are ok with enjoying this fragrance by yourself.
Opening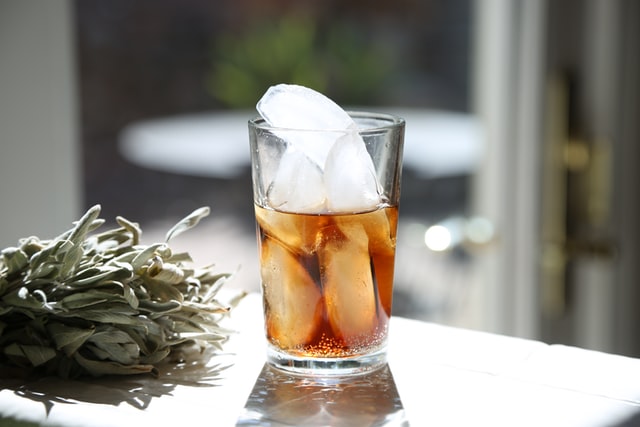 African Geranium
Black Pepper
Incense
Contrary to what Bentley may claim, BFMI opens up with harsh and synthetic herbaceous(Geranium and Clary Sage) and alcohol(Rum) notes.
A supporting note in the opening is Black Pepper which funnily enough, can make you sneeze if you have a tendency to smell the sprayed point immediately.
This is a phase where you'll realize why its hard to create a natural smelling niche fragrances with tight budget.
Thankfully, not everything is black since the opening doesn't last long, and BFMI starts to take it's the recognizable oriental shape, and round edges smoothen out.
Still, not for the faint of heart.
Scent development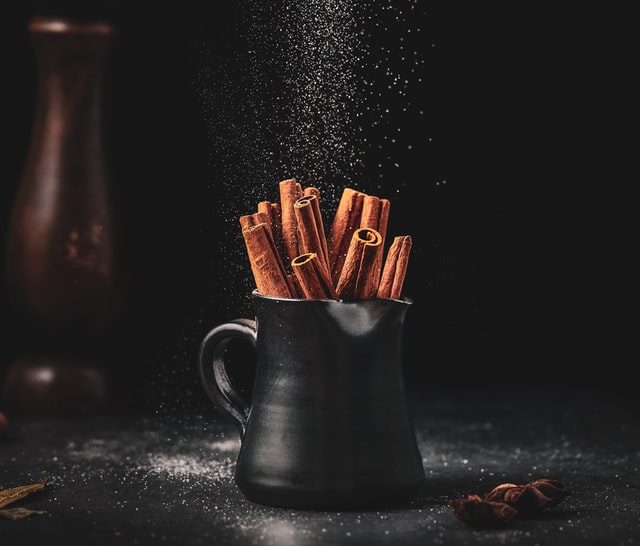 Leather
Labdanum
Clary Sage
As soon as the harsh opening calms down(five minutes or so), Leather, and Cinnamon join the game. While there are still a couple of roads to the fantastic finish, the bold niche-like side of the fragrance makes an appearance.
Spices jump out of your skin, and brown leather plus labdanum keep it from getting too sweet. There is something comforting and exciting in this intoxicating Cinnamon-Rum-Leather trifecta.
If you are familiar with fragrances such as Mugler Pure Malt and Carolina Herrera's Prive, you'll be right at home. Not the same, yet they resemble the same powerful feelings.
Drydown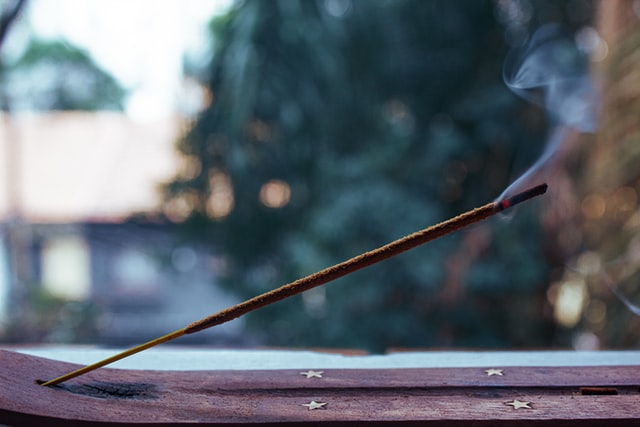 Cedarwood
Patchouli
Sandalwood
Oh, you have survived the opening and scent development. Well, congratulations. You have made it to the best part of Bentley for Men Intense. Jokes aside, I can confidently state that it is worth it to get through the harsh parts of this fragrance.
The main players(Rum, Leather, and Cinnamon) take the back seat, and splendid Vanilla/Benzoin plus tender Patchouli make the drydown delicious.
It seems that 15% of the perfume oil was a good idea since the drydown will hold onto your skin until you take a shower, or maybe even more.
Like life itself, the harsh phases make us wiser and give for well-deserved and prosperous calmness.
Performance
One thing where BFMI doesn't lack is performance, and by the performance I mean longevity. I get 10 – 12 hours with a moderate projection every single time.
And yes, I have taken notice that some may not get that kind of longevity, so please take into consideration that as well.
Could be the batch variations, reformulations, or skin. To learn more about how the different perfume concentrations work, check my article about the fragrance strengths.
Target audience and compliment factor
Bold and unapologetic. If your personality fits anywhere in the lines between those two words, I can see a woman wearing BFMI.
Otherwise, this one's only for men. That man should be over 30 years of age, and someone who is running a serious business.
Surprisingly, I have received one compliment in the entire past year, and the compliment came at the early stage of development. An acquired taste. That's for sure.
Dresscode and occasions
I recommend wearing BFMI in business, and casual scenarios. Due to its booziness, there is a slight chance you'll get wrong looks if working in the office.
Other situations where I can see wearing this are pubs, Christmas fares, and office(if you are the boss). Makes sure not to wear tracksuits and simple white shirts. It demands professional attire.
Pros and cons
This Bentley's creation is possibly the hardest one yet when it comes to good and bad sides, since its such a polarizing fragrance, but here we go.
PROS
Great value for money
Long-lasting
Quality presentation
Somewhat unique perfume in the designer world
CONS
Not for beginners
Polarizing – not worth blind buying
Fragrance connoisseurs will find it synthetic
Overhyped
Limited wearability
Availability and beauty products
This fragrance comes in 100ml bottle, and good luck hunting the smaller sizes since they are nowhere to be found.
Also, I love the fact that this fragrance is widely available on the fragrance of discounter websites worldwide. Or, just follow your favorite perfume groups on social media, and buy partial.
As for retail stores, I have never seen a Bentley product in any perfume store. Never, not even once.
Collection & Similar Perfumes
As you know BFMI is not a first fragrance in For Men line, but is the most popular. The whole line includes:
These are the two most popular fragrances similar to Bentley for Men Intense which are:
Lubin Idole – a woody-spicy unisex fragrance. The main notes include Rum, Saffron, and Ebony Wood. It is a long-lasting perfume with moderate projection.
Olfactive Studio Chambre Noire – a woody-spicy fragrance for men and women. Plum and Incense are the most dominant notes in this long-lasting fragrance.
Conclusion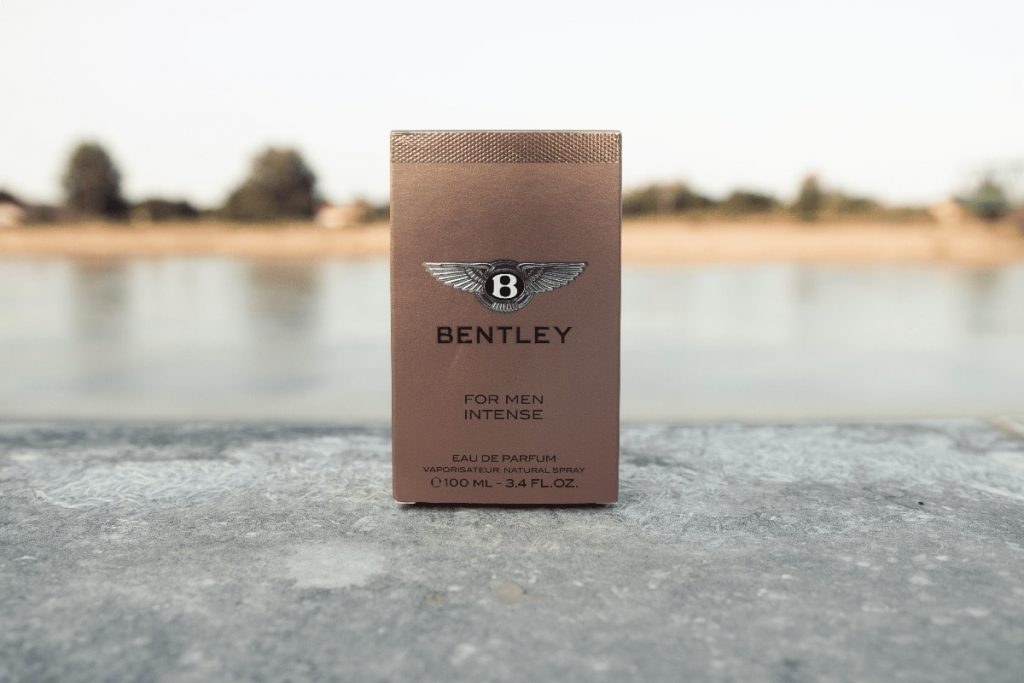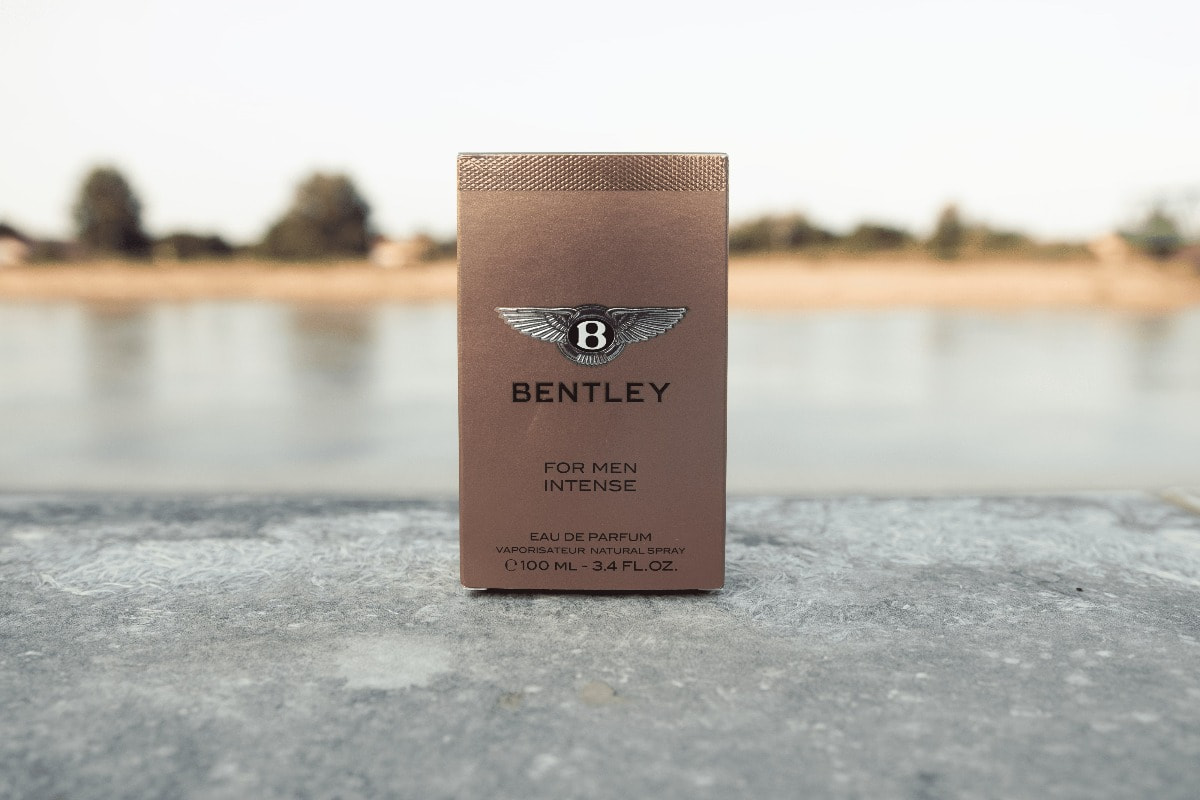 Thank you for reading the whole article. This was my honest take on the most hyped affordable fragrance of all time. I have enjoyed my time with it, and as they say, moved to greener pastures.
It is a great introduction to the niche world for someone who is starting out this hobby, but then again, I can't recommend it to beginners nor is it worth blind buying.
Fortunately, it is not an expensive fragrance, so even if your only option is blind buying, it won't cost you that much.
Always check S.P.A. Signature Factor Guide to find out if a particular perfume is worth checking out, and get one step closer to finding out your signature perfume.
If you think that this fragrance is for you, you can buy it via the button below:
What are your thoughts about this perfume? How do you like it? Is it overhyped, and have you tried other fragrances from this perfume line? Let me know in the comment section below.
I recommend also checking out some of my other lists such as Best Office Colognes, Best Signature Scents, Best Winter Fragrances, Best Men's Fragrances Of All Time, The Best Books About Perfume, and Top Fall Perfumes.
PERFUME REVIEWS
Until next time, smell great and be safe!
Best, Marin!
#scentgrail #scentgrailtribe
Scent Grail on Social Media: Facebook | Twitter | Instagram | Pinterest
Your number one resource for Holy Grail Signature Scents.

– Marin Kristic