Boss Bottled Intense Eau de Parfum by Hugo Boss is a woody spicy fragrance released in 2016 and composed as an intensified interpretation of the original Boss Bottled from 1998.
As far as I can remember, the original edition was one of my earliest "gateway drugs" into the world of perfumery, which I have covered in the most important fragrances that got me into this hobby.
As you may know, not even five years since its release date, the Intense Edp version is already discontinued, but still regularly available via retail or fragrance discounters. Previously released Boss Bottled Intense Eau de Toilette is also nowhere to be found as well.
Hugo Boss claims that Boss Bottled Intense Eau de Parfum composition is equal to the original Boss Bottled Intense Eau de Toilette, only it features a 14% higher concentration of essential oils and is reinforced in durability.
Therefore, it is my job to tell you whether should you chase it while the pricing is still fair, and how did the everchanging fragrance trends affect one of the most famous men's fragrances ever.
Hugo Boss Boss Bottled Intense Eau de Parfum in three words: ALLURING – CLASSIC – VERSATILE
Affiliate Disclosure: As an Amazon Associate I earn from qualifying purchases. By purchasing via provided links/banners comes at no additional cost to you. Scent Grail only recommends products and/or services that are insightful and helpful to readers. For more info please read Affiliate Disclaimer.
Don't have the time to read the review right now? No worries! Here are my 5 quick takes:
Old school fragrance that is still wearable today
Best used in colder months as a daily scent
Released in 2016 as an updated version of Intense Eau de toilette
Fantastic value for money at this time
Synthetic and kinda flat composition lacking the notes that made the original great
Brand and Perfume History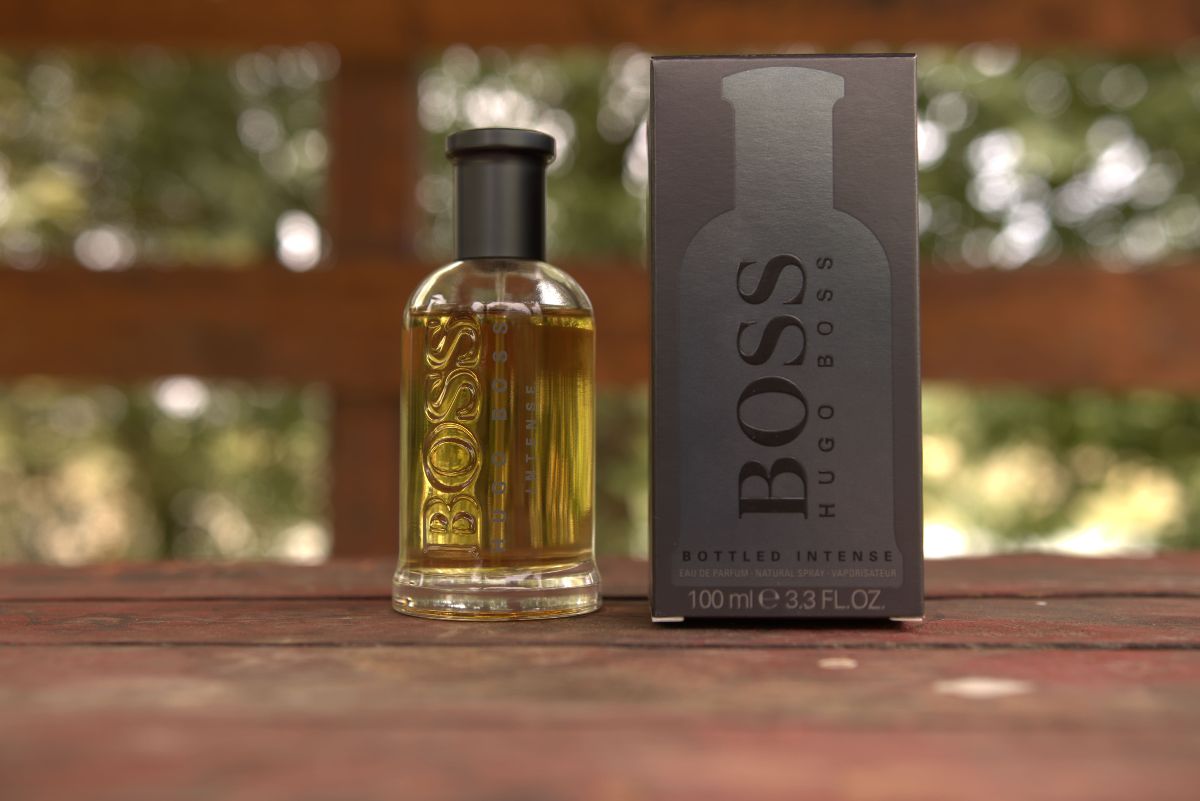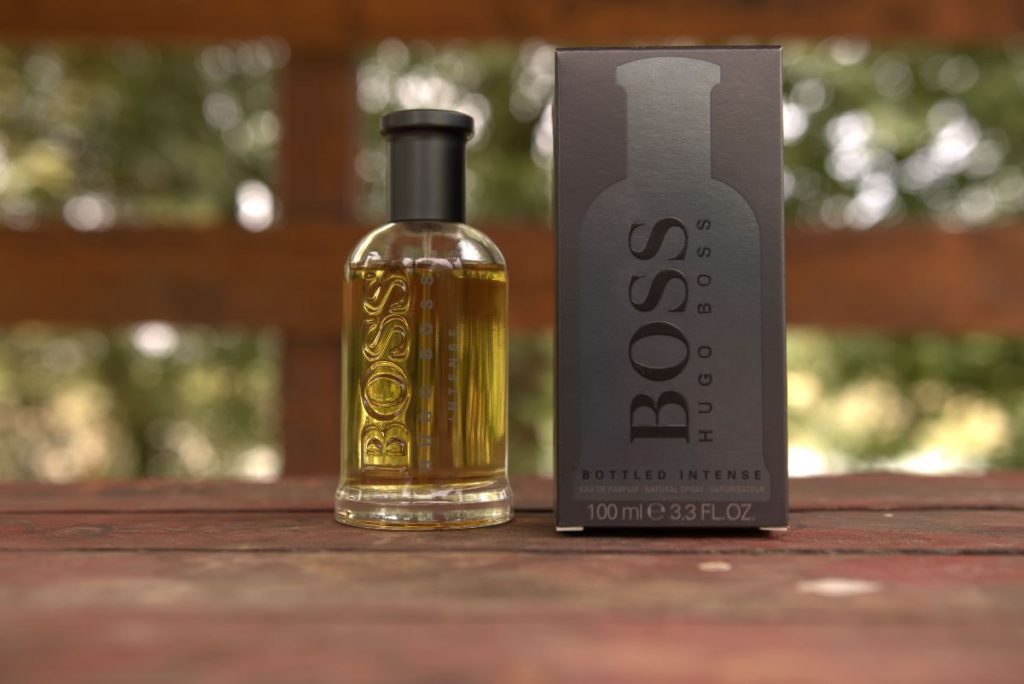 Hugo Boss AG is a high-fashion house from Metzingen, Germany. It was founded in 1924 by Hugo Boss, and until the 1931 bankruptcy due to the economic climate in Germany, the company focused on producing clothes.
During his life, Boss became a controversial figure, and among other organizations, he was a member of the Nazi Party.
Ironically, the production of the all-black SS uniform and other garments saved the company with over 140 forced laborers, being mainly women and French prisoners of war.
Hugo died in 1948, but his business survived. While he was partly released of charges of being an "activist" and a "supporter and beneficiary of National Socialism" in 1946, it took some time for the company to move away from its unwanted legacy.
On the positive side, in 2011, the company issued a statement of "profound regret to those who suffered harm or hardship at the factory run by Hugo Boss under National Socialist rule".
After the 2nd World War, Boss was banned from business, and his son-in-law Eugen Holy took over ownership and running of the company, and in 1950 received its first order for men's suits with the employment of over 150 employees by the end of the year.
It wasn't until the late 70s that the Boss started to rise again and being the forefront name in fashion with association with motorsport, namely, sponsoring McLaren Racing Team and Formula One driver Niki Lauda.
In 1984, the first Boss branded fragrance appeared under the name Boss Number 1 which helped them gain the required growth for listing on the Frankfurt Stock Exchange the following year.
In the following years until recently, here's what the company also achieved:
Sponsorship of golf with Bernhard Langer in 1986 and tennis with the Davis Cup in 1987
1989 – company launched its first licensed sunglasses
1991 – 1993 – the acquisition of Marzotto textile group(Hugo and Baldessarini brands working under the same umbrella)
1995 – the company launched its footwear range
2020 – the launch of its first vegan men's suit
Today, there are two core brands, Boss and Hugo. Each of them produces a different kind of product – clothing, accessories, fragrances, and footwear.
Boss Bottled Intense Eau de Parfum History
The creator of the original Boss Bottled was master perfumer Annick Menardo, known for other legendary releases such as Dior Hypnotic Poison, Giorgio Armani Acqua di Gio, and Bvlgari Black.
I cannot tell you how much I would like it if she was involved in both Intense editions of Boss Bottled, which I'll talk about and explain more little later on.
The 2016 release was created by an unknown perfumer and with amplified woody and spicy aromas in a higher concentration of aromatic oils(around 20%), the end product feels out of touch with the whole message of "a man of today". Both with the target audience, marketing, and composition.
Perfume Theme
Hugo Boss official blurb: "This new interpretation of the BOSS Bottled fragrance line is laden with woods, spices and a powerful concentration of precious oils for an aroma that is less sweet and more luxurious to embody the man of today and his strength of character. A light spritz at pulse points will deliver a lasting scent throughout the day."
Notes and Classification
Perfumer: n/a
Perfume Oil Concentration: Eau de Parfum
Fragrance Type: Woody Spicy
Release Date: 2016
Target Audience: Men
Most dominant notes: Apple, Cinnamon, Vanilla
Age Group: 30+
Seasons: Fall and Winter
Occasions: Any Occasion
Longevity and Sillage: 8 – 10 hours with moderate projection
The recommended number of sprays: 2 – 4
Compliments: Medium
Likeability: High
Uniqueness: 2/5
Value for money: 8/10
Accords: Warm spicy, Woody, Oriental
Reviewed batch code: 0052 – February 2020
Holy Grail Scent Rating: B
PERFUME NOTES
Top notes: Apple, Orange Blossom, Bergamot
Heart notes: Cloves, Cinnamon, Geranium
Base notes: Sandalwood, Cedarwood, Vanilla, Vetiver
Perfume Presentation
If there's one thing that's done almost perfectly about this perfume, then it is the bottle that remained more or less the same as before with darker juice inside, and the matte dark grey box with the bottle silhouette.
One cool thing that could make the bottle even better would be the inclusion of heavy metal or magnetic cap, but that's just my nitpicking.
Either way, the Boss Bottled Intense bottle is one of the most recognizable ones, no matter how heavily you are involved in the fragrance hobby. Everyone knows about it and looks more niche than designer which is after all these years unbelievable to say at this point now.
Last but not least, I have to give Hugo Boss one more kudos for including the "tasting notes" at the back of the box. Hopefully, more brands will start to make this practice to make it easier for potential buyers to know what they are supposed to smell.
My Experience With Perfume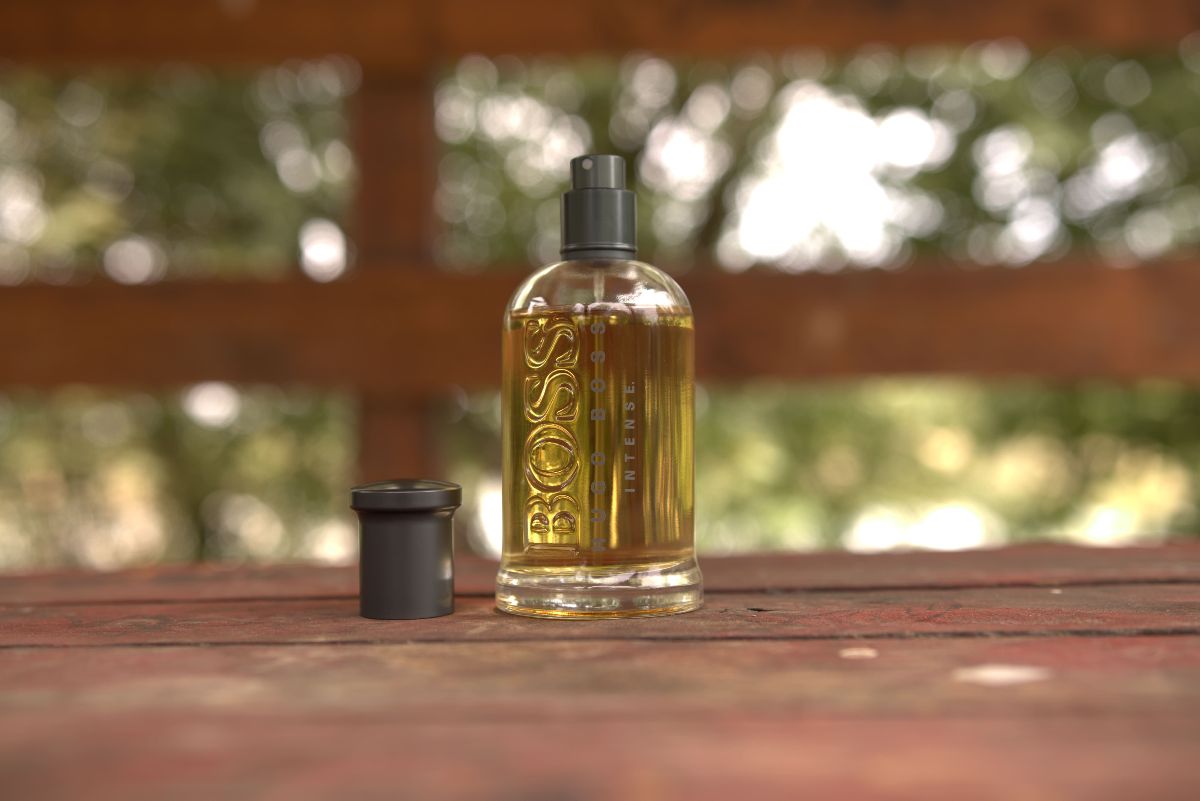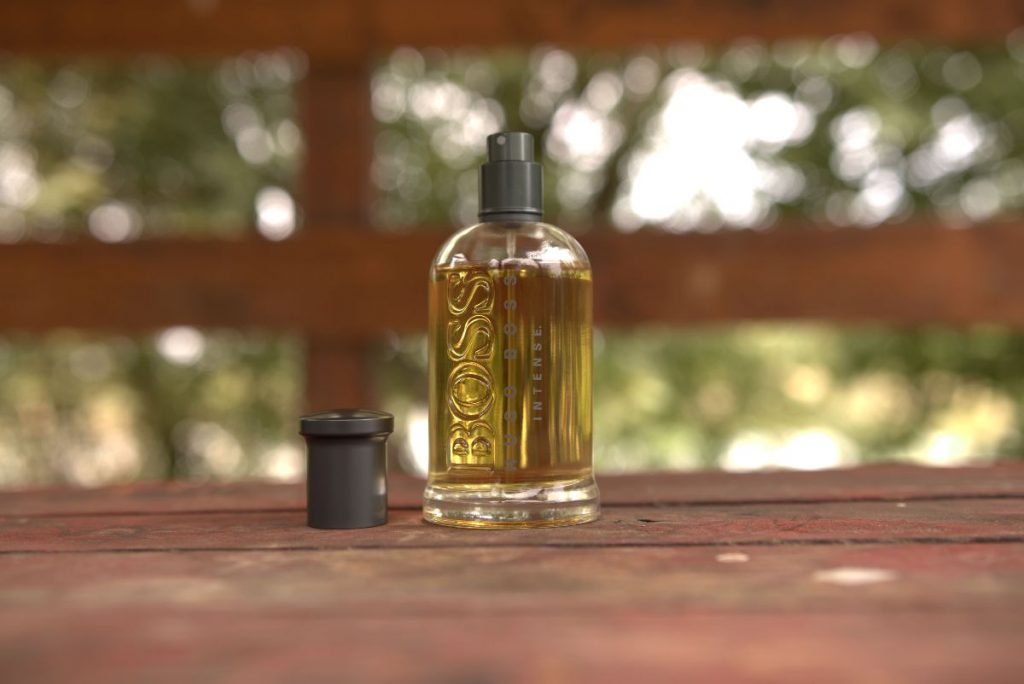 As someone who can still enjoy designer perfumes after being in this game for more than 15 years, I do feel that niche has become the new designer of the perfume world.
The further we go, the fewer designer brands are creative, which isn't necessarily a bad thing 100% of the time.
Why do I say this? It seems like everyone is trying to copy the next big thing such as Paco Rabanne Invictus, and when they actually get a great idea like this, to make their pillar fragrance stronger, richer, and more interesting, Boss Bottled Intense happens.
Don't get me wrong, everything is okay with the scent, and the performance as well. But, do we really want to wear okay fragrances, or do we want something more? I think we all know the answer.
Let's begin.
Top Notes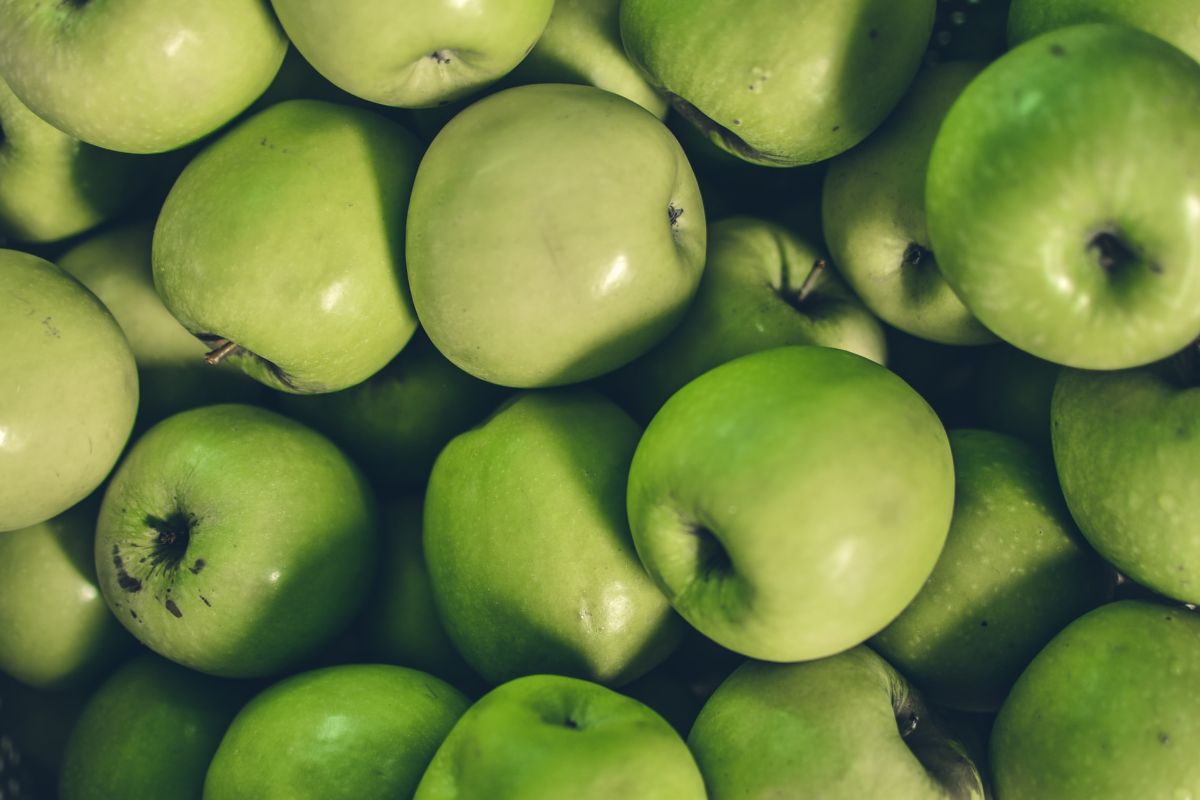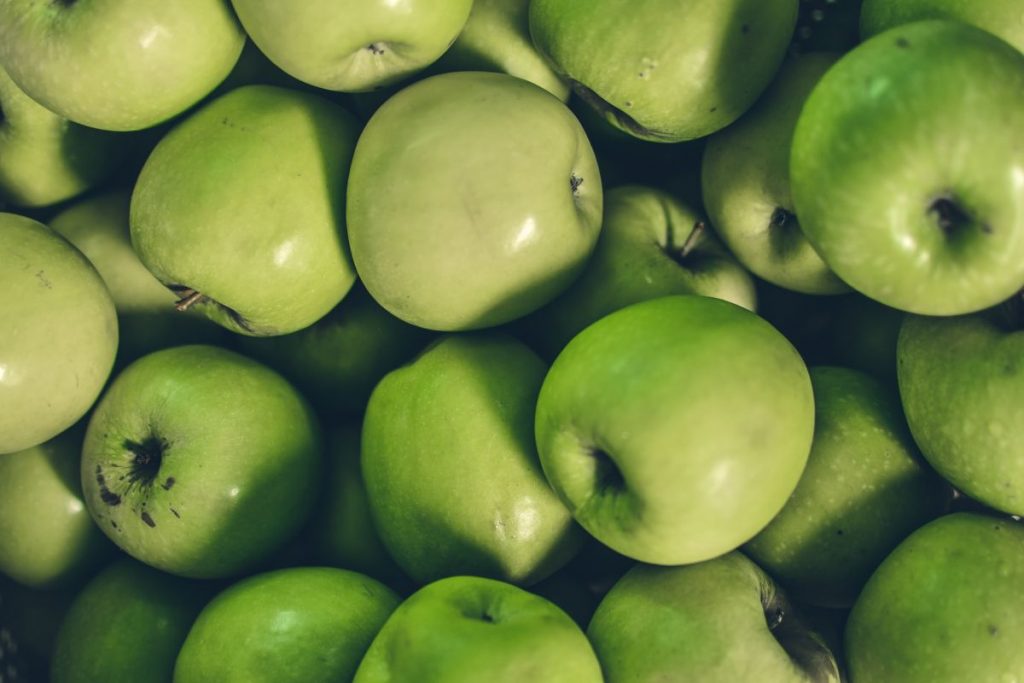 Apple
Orange Blossom
Bergamot
The issue that has been haunting me since the first day I got Hugo Boss Boss Bottle Intense Edp was the thought of a rushed product.
Why would you rush to release something so important as this is beyond me. Not including the original creator was probably the biggest mistake Hugo Boss has done, but hey, that's just my opinion.
I'm well aware of how much this scent is loved in the community, but obviously, it didn't sell enough retail to keep it alive. The Intense Eau de Toilette version is already almost impossible to find now.
The number one mistake I believe is the exclusion of the fantastic plum accord from the original. Man, that fruit just balances all the other citruses and gives them a fuller body.
The number two mistake is the inclusion of the sickly sweet bubblegum note found in thousands of other modern fragrances. Why would you do that? I'm guessing it comes from the synthetic orange blossom note.
No, you are not imagining it. Hugo Boss actually says the formula is less sweet, which is far from being true.
The number three and final mistake is the self-praise of "14% higher concentration of essential oils" which besides the better longevity serves no other purpose.
The composition feels flat, and synthetic, and I do prefer the watered-down original version because of this. Most of the fragrances smell better in the air around you, including this one, but I cannot forgive it for smelling this "okay" at an almost extrait level of oil concentration.
Mind you, I know that perfumes do go through a maturation and maceration phase for the first couple of months after the first spray, and the maceration is not the case here.
The scent opens up with a green apple, mixed with an undertone of lemony bergamot, and that sickly bubblegum note.
This is where it tries to appeal to a man of today, and in my opinion, fails by a long shot. The audience that grew up with Boss Bottled is now in their mid-thirties and forties, while youngsters are not gonna wear Boss Bottled.
Again. The plum accord could've rounded up the scent much more nicely. The notes are sadly muted and the transition to the middle notes comes much quicker than expected.
Heart Notes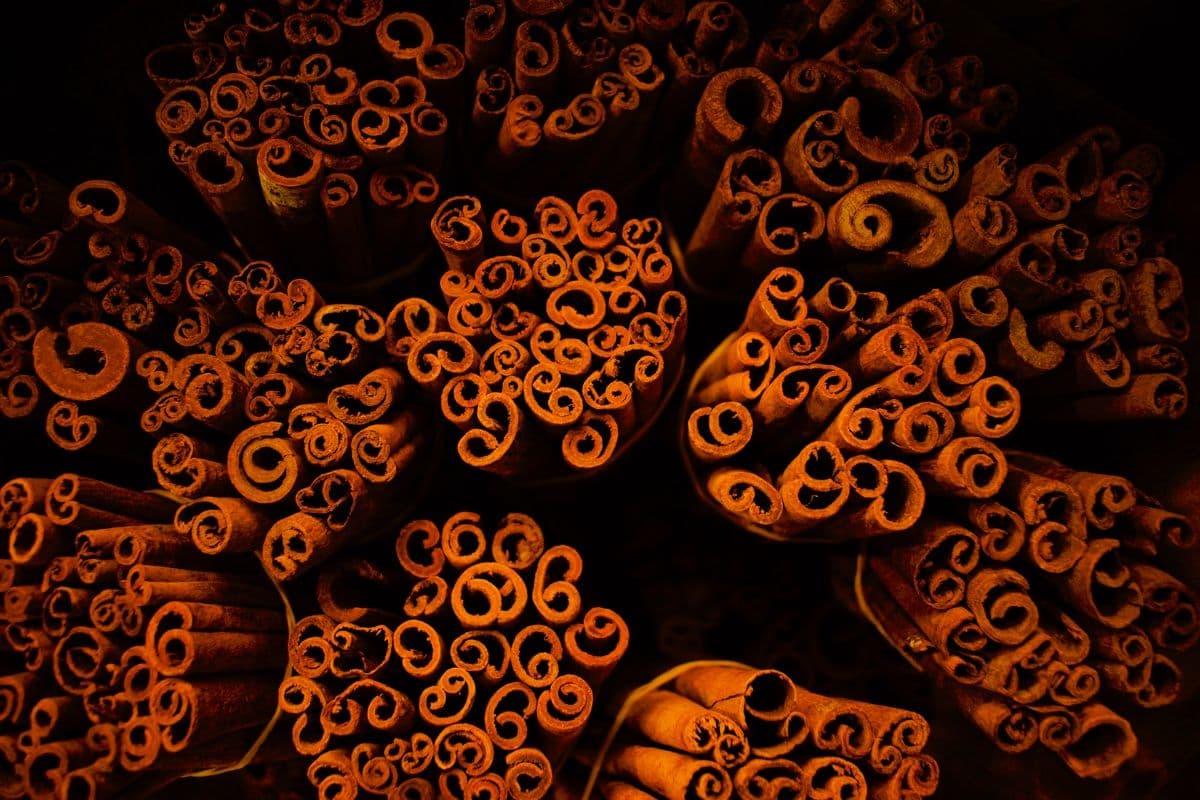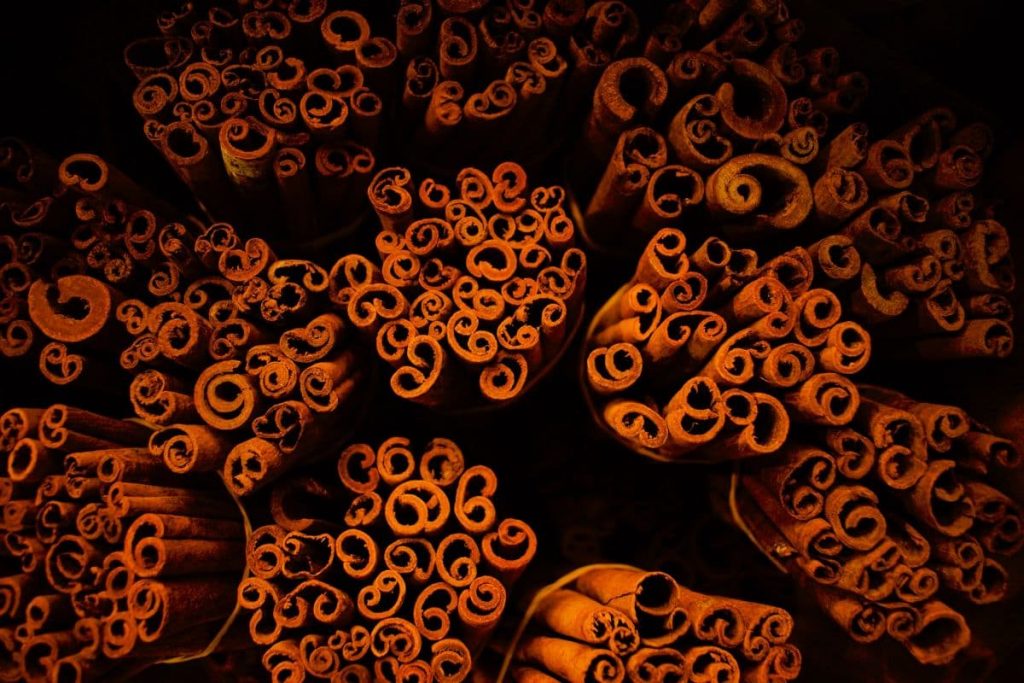 The scent transitions from the citrusy opening to the warm spicy heart. For some reason, the cloves have been toned down, and the cinnamon takes over the game.
Boss Bottled is famous for smelling like apple pie, and you are in luck. It is still present here. I don't smell geranium at all, but I do feel a presence of dusty vanilla starting to creep up from the base even now.
Fun fact: the vanilla gets even more amplified if you are spending time outside while it's cold. Check it out, and do test the fragrance in different weather scenarios.
Understandably, by now you are thinking that the Intense is dud and not worth looking at anymore, but you would be wrong.
The reason why this review is more negative than positive is that I like Boss Bottled, and had high hopes for the Intense edition.
As the scent progresses, the warmth and woods overpower the initial sweetness, and this is where it's at its best. The middle stage is what it was in its hay days.
Base Notes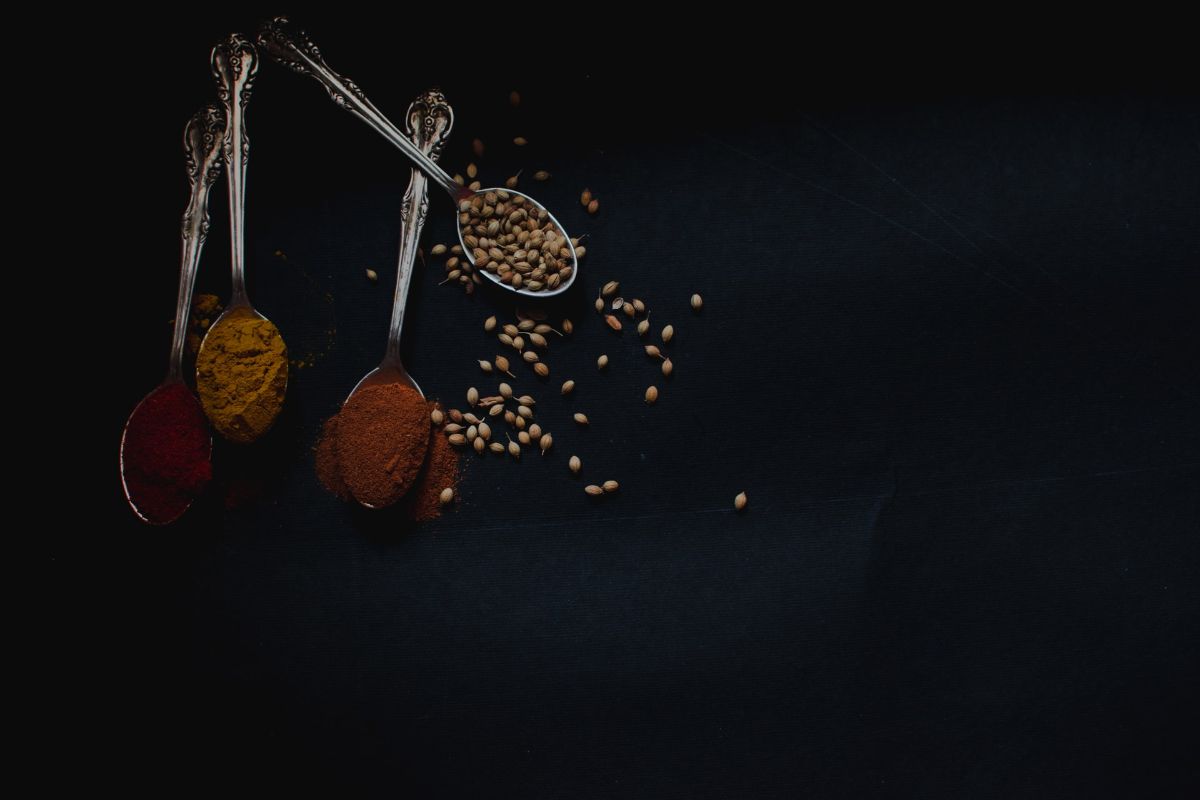 Sandalwood
Cedarwood
Vetiver
Vanilla
By the time the scent has fully dried down, what we are left with is the spicy vanilla and nondescript woods which if I would have to guess would be sandalwood.
The fragrance remains enjoyable with faint sillage that most people would enjoy. If I had to give one point to Boss Bottled Intense dry down, that would be it doesn't crumble in the base like some more expensive perfumes do.
Just don't expect to get this alluring woody trifecta as the notes say.
Performance
Longevity, projection, and sillage are something we have been missing in the old Eau de Toilette version for almost a decade now. Good news, our prayers have been answered, and Intense punches are way above its price class.
8 – 10 hours is what I get on relatively warm days, and even better if it's cold outside. People can easily smell you, and the scent bubble around you is never unpleasant and doesn't push too much. More moderate projection is expected when you mix around 20% of perfume oil with perfumers alcohol.
Target audience and compliment factor
I see Boss Bottled Intense working the best on the gentlemen above 30 years old. The 1998 formula has started to show its age, and even with the inclusion of bubblegum orange blossom note, the good old Boss Bottled DNA is still the main player here.
The fragrance has aged gracefully, which is not that common to see for a lot of perfumes released in the '90s.
New fragrance enthusiasts will get a good reference point for what fragrances used to smell like when the competition wasn't big as today, and older gents will get a nice nostalgia kick.
As for compliments, surprisingly, people still enjoy Boss Bottled and will give you a positive comment here and there, but don't expect to get in the realm of Dior's Sauvage. That's on a whole other level.
Dress code and occasions
Fall and Winter, when the temperatures are just right to bring out the best from oriental, woody, and spicy notes and accords.
Boss Bottled might have been considered a serious fragrance with a touch of the playful side back in the '90s but a lot of things have changed since then.
Now, this easy-going composition works anywhere in any scenario. Rock it when you want it, but not in the heat. Leave those warmer months to something like Colonia Essenza from Acqua di Parma.
Uniqueness and value for money
Keeping the recent discontinuation in the mind, Boss Bottled Intense is a great value for money in 2022. Once again, if you love the original, and wish it had the same performance as before, now is the best time to get Intense Edp.
Otherwise, I highly recommend you sample the scent before the purchase. No matter how something is affordable, there is no real point for a perfume bottle to sit on the shelf without any use.
Pros and Cons
Here are some better and weaker parts of this perfume:
Pros
Great value for money
Higher essential oil concentration
The best flanker of Boss Bottled
Great longevity and projection
Compliment getting formula
Cons
Besides higher essential oil concentration, weaker composition
Too sweet and synthetic
Hugo Boss marketing missed a chance to target the real Boss Bottled audience
Collection & Similar Perfumes
Boss Bottled collection is way too big to include all of them here, and only a couple of them are worth seeking out. Those are the following:
Here is my suggestion what else you should check out if you liked this perfume:
Parfums de Marly Layton – a woody spicy fragrance released in 2016. The main notes are Vanilla, Apple, and Cardamom. The lasting power is 10 – 12 hours with great projection.
Giorgio Armani Armani Code Profumo – an oriental spicy fragrance released in 2016. The main notes are Tonka Beans, Amber, and Leather. The lasting power is 10 – 12 hours with great projection.
Mugler A*Men Pure Malt – a woody fruity fragrance released in 2009. The main notes include Malt, Fruits, and Whiskey. The lasting power is 8 – 10 hours with moderate projection.
Frequently Asked Questions
Here are some answers to the most popular questions asked about this perfume.
What does Hugo Boss Bottled Intense smell like?
Boss Bottled Intense Eau de Parfum by Hugo Boss is a woody spicy fragrance released in 2016 and composed as an intensified interpretation of the original Boss Bottled from 1998. The fragrance is dominated by a fruity note of Apple, spicy Cadmamom in heat, and with a touch of sweet and sensual Vanilla.
What's the difference between Boss Bottled and Boss Bottled Intense?
Apart from the darker perfume color, Boss Bottled Intense Eau de Parfum differs from its predecessor with a more powerful concentration of precious oils for an aroma that is less sweet and more luxurious than before, providing a wearer with a more intense experience.
How long does Hugo Boss Bottled Intense last?
Boss Bottled Intense lasts 8 – 10 hours with a powerful sillage for the first couple of hours, and moderate projecting during the rest of the perfume wake. Recommended as an all-year-round use during the colder days and nights.
Is Hugo Boss Intense discontinued?
Both Hugo Boss Bottled Intense Eau de Toilette and Eau de Parfum fragrances are officially discontinued since 2020. As of 2022, the prices are still around 50$ to 70$. Availability: Common.
Which Boss Bottled is the best?
The best Hugo Boss Boss Bottled perfume is the original 1998 Eau de Toilette. Alternatively, go for Boss Bottled Intense Eau de Parfum.
Conclusion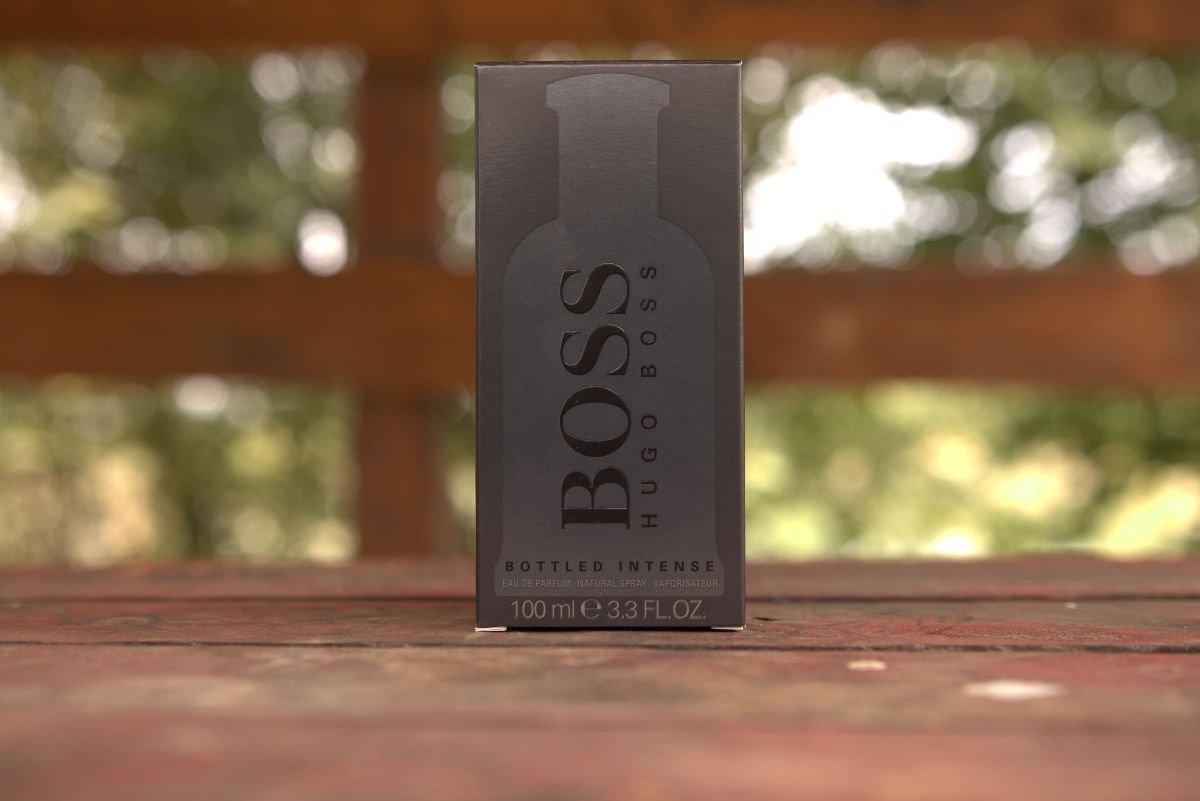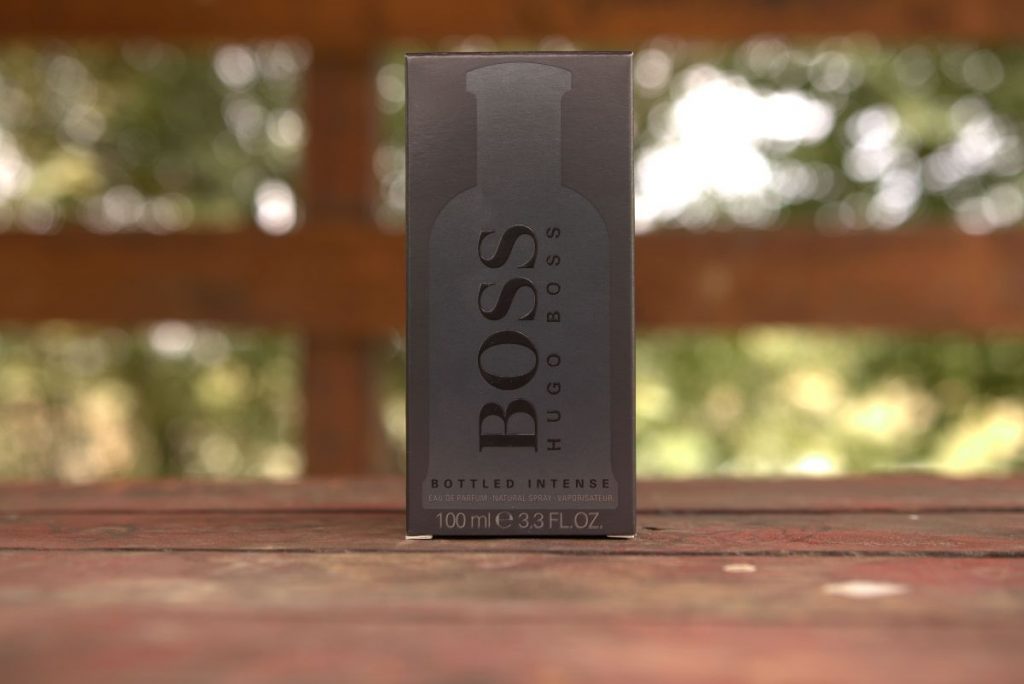 There you go. I know I might have sounded a bit contradicting a couple of times with what I think with Boss Bottled Intense, but the fragrance is as lost in translation as I am.
Nonetheless, I do recommend you test it next time at a perfume shop(if available). As for me, Intense Eau de Parfum will remain a great reference point, and the original is still one of my dearest fragrances of all times.
What are your thoughts about Boss Bottled Intense Eau de Parfum? Have you tried it? Do you like it? Let's start a conversation and let me know in the comment section below.
In case you are in doubt whether you should consider buying this fragrance or not, it's always good to take a look at Scent Grail's S.P.A. Signature Factor Guide.
It is easy to use and the most relevant perfume buying guide on the web. This way, you can check out if a particular fragrance is worth checking out, and potentially find your signature perfume.
Find out more Scent Grail articles about perfumery, check out top lists, and other helpful reviews via links below:
REVIEWS
TOP LISTS
SCENT GRAIL LEARNING CENTER
Until next time, have a great time and keep smelling like a million bucks!
Best, Marin!
#scentgrail #scentgrailtribe
Scent Grail on Social Media: Facebook | Twitter | Instagram | Pinterest
Your number one source for Holy Grail Signature Scents.

– Marin Kristic