Paco Rabanne 1 Million Parfum is a floral oriental fragrance released in 2020, created by Quentin Bisch and Christophe Raynaud.
This fragrance aims to leave a lasting impression with its captivating and unique composition, setting it apart from the renowned Paco Rabanne men's line of perfumes.
To be completely honest, I haven't been the biggest fan of the 1 Million fragrance line, but this flanker is the first one that I find worth owning.
Why? Because it finally captures the essence of a proper flanker by incorporating the best elements from the original while venturing in a new and intriguing direction.
Paco Rabanne 1 Million Parfum in three words: TOP – TIER – FLANKER
Affiliate Disclosure: As an Amazon Associate I earn from qualifying purchases. Purchasing via provided links/banners comes at no additional cost to you. Scent Grail only recommends products and/or services that are insightful and helpful to readers. For more info please read Affiliate Disclaimer.
Don't have the time to read the review right now? No worries! Here are my 5 quick takes:
The best flanker from the 1 Million line
Created by Quentin Bisch and Christophe Raynaud in 2020
An unusual and captivating floral and oriental combination, offering a different aroma that sets it apart from the other 1 Million flankers
Lasts between 10 – 12 hours with very good projection
Despite its unique qualities, it is still based on the original 1 Million DNA
I still can't believe I'm going to say this, but the 2020 version of 1 Million is a perfect choice for those who have always found its DNA too juvenile. Allow me to explain why.
Fragrance Information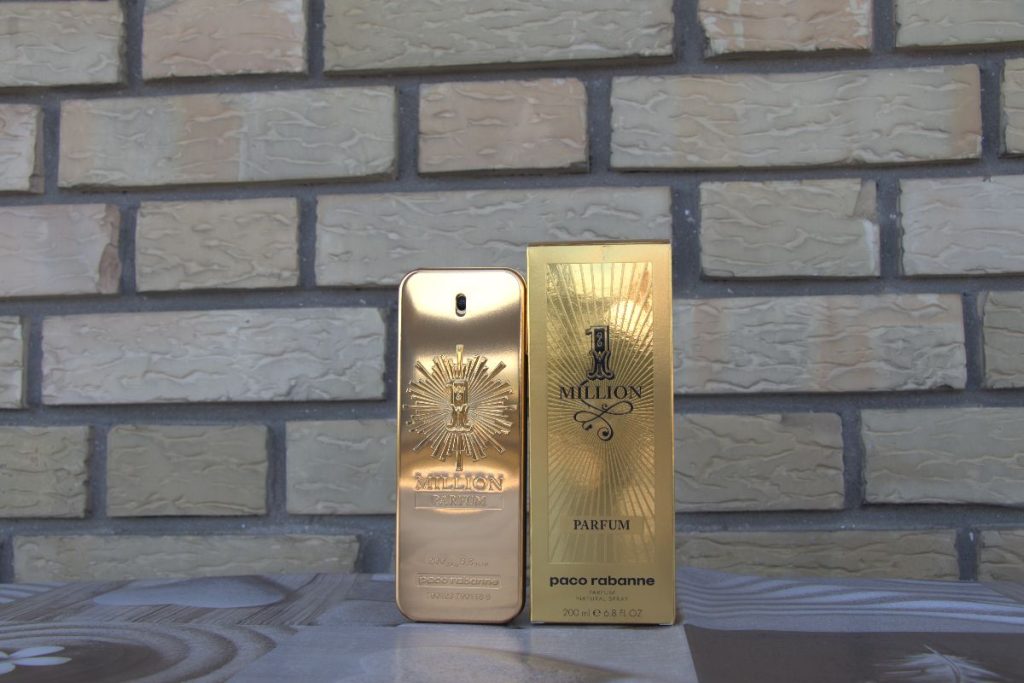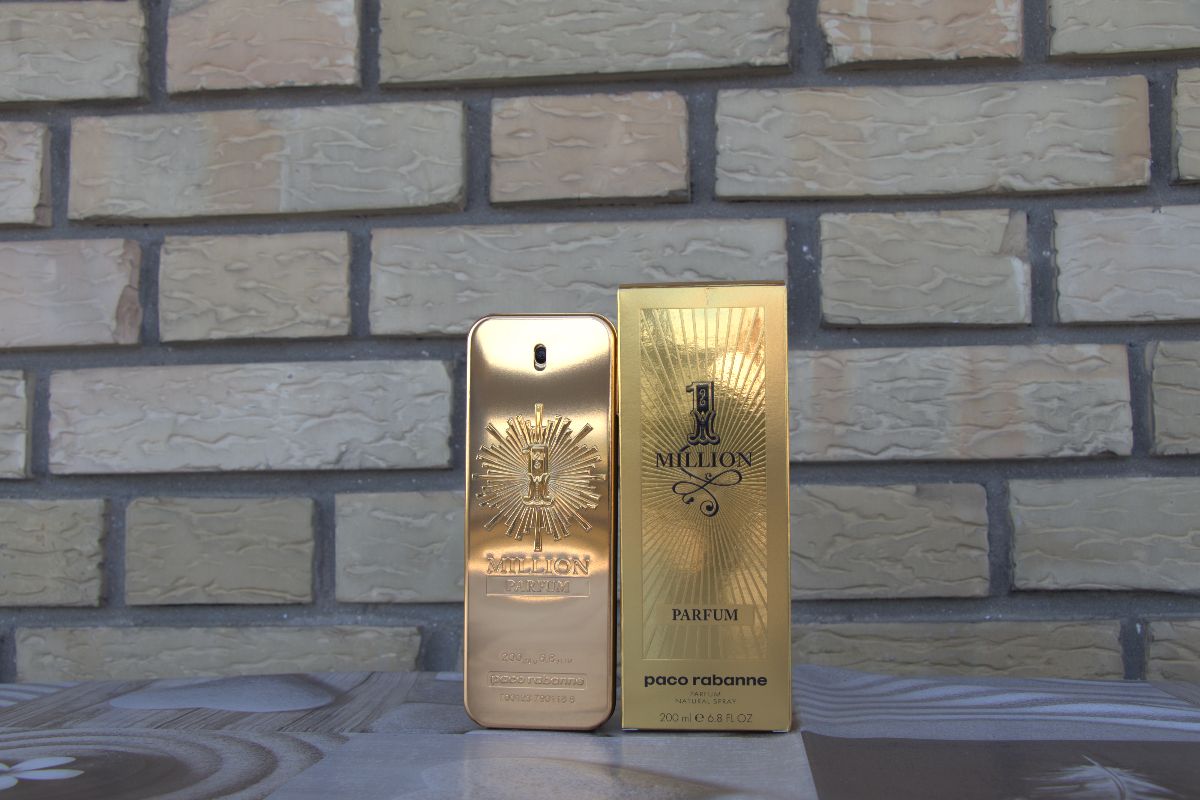 The late and great Paco Rabanne(February 1934 – February 2023) has left an unmistakable imprint on fashion and perfumery.
The Spanish-born designer Francisco "Paco" Rabaneda Cuervo founded the company in 1966, and it immediately achieved renown for its avant-garde attitude and innovative products.
Before he established the brand, Paco used to create jewelry for Givenchy, Dior, and Balenciaga. So, as a choice to begin in the fashion sector, where his unusual use of materials such as metal, plastic, and paper transformed the concept of clothes.
His boundary-pushing designs questioned traditional boundaries, making him a fashion trailblazer. Rabanne's distinctive designs drew the attention and admiration of fashion fans and celebrities alike, cementing his standing as an influential designer.
The Spanish designer expanded its reach into fragrances as a result of its success in fashion. "Calandre," the brand's debut perfume, was released in 1969, a fragrance that was very difficult to sort into any certain fragrance group.
It was the start of an incredible trip into the realm of perfumery. But, the best was yet to come. "Paco Rabanne Pour Homme," launched in 1973, is without any doubt, one of the most iconic fragrances of all time.
This classic manly smell is distinguished by an aromatic blend of herbs, sweet musk, and woody undertones. Paco Rabanne's talent to create perfumes that radiate masculinity and sophistication was on display.
Fast forward to the late 2000s, and the brand's magnum opus was released. The brand launched "1 Million," a fragrance that immediately became a global sensation, in 2008.
This daring and powerfully sweet smell, housed in a striking never seen before gold bar-shaped bottle, piqued the interest of the youngsters looking to make a statement.
Its combination of spicy notes, leather, and blood orange formed an appealing and popular composition that shaped the brand's adventurous personality which continues to this date.
Like it or not 1 Million men's and female lines are one of the most popular fragrances of all time.
For those who want to know more, feel free to explore other popular fragrances from the brand such as:
Olympea
Invictus
Pure XS for Her
Fame
Phantom
Ultraviolet for Men and Women
Ultrared Men
XS for Men
Today, you can find brand stores all over the world where you can buy clothing, fashion accessories, and perfumes.
1 Million Parfum Story
Building upon the success of the iconic 1 Million fragrance line, Parfum offers a new olfactory direction, and quite frankly, something different than we see in usual fragrance releases these days.
Christophe Raynaud, the man behind the original release, teamed up with fragrance wizard Quentin Bisch to craft a scent that would redefine everything that was great from the original and capture the attention of fragrance enthusiasts around the world.
Parfum was created with the goal of creating a perfume that projected confidence and allure while pushing the boundaries of what a masculine perfume could be.
Quentin Bisch said that the original idea came from an incident while getting back from vacation and two bottles broke in his leather bag.
One was a sunscreen, and the other was a sample of cistus. To him, this combination smelled divine, and expanded upon it in a way to include a contrasted salty monoï and tuberose oils and blend them with a leather accord.
1 Million Parfum is available as 50ml, 100ml, and 200ml Extrait de Parfum, along with shower gel, and deodorant. The scent is priced from $60 USD to $108 USD.
Perfume Theme
A note from the brand: "How to be the 1 Million among Millions? Be confident with your style. Do not be afraid to be outrageous. Be brave enough to be too much. To be 1 MILLION. Sun-drenched leather with salty effects. A warm deliberate scent on the edge of the extreme."
Notes and Classification
PERFUME NOTES
Top notes: Grapefruit, Monoi Oil, Sea Salt
Heart notes: Tuberose, Pine, Cashmeran, Cinnamon, Rose
Base notes: Labdanum, Leather, Solar Notes, Amberwood, Vanilla, Tonka Bean
Perfume Presentation
The presentation of Parfum reflects the line, and if you saw any other 1 Million fragrance before, you already know what to expect. This time, the scent comes with additional differences worth noting.
Starting with the bottle which is the same kitschy golden bar of sleek and rectangular shape that catches the eye, especially in the younger population.
The reflective front surface creates an eye-piercing reflection but goes along with previous releases. It is not all negative and I love how the front of the bottle has sun rays blasting out of the brand's logo.
The built-in atomizer is a norm now and is just okay. Nothing to brag about really.
By taking a look at the box, it is immediately noticeable that Paco Rabanne changed the presentation. Thankfully, I can report that this didn't affect the formulation. This change came around July 2022.
Instead of the bottle's pattern with the sun rays, we are greeted with a more generic design around the perfume logo and name.
In conclusion, I was never a big fan of this juvenile design, and if you ask me, it didn't age well. Even when I was a target population, I found it pretty weird.
Thankfully, the presentation matters less when the fragrance inside is good. Let's see why.
My Experience With Perfume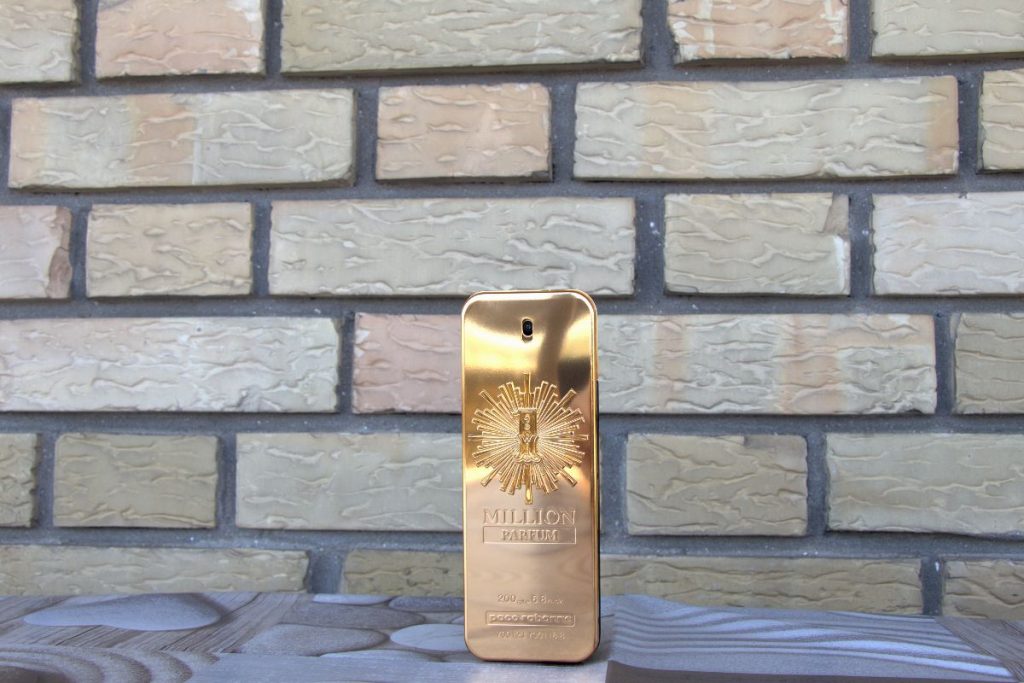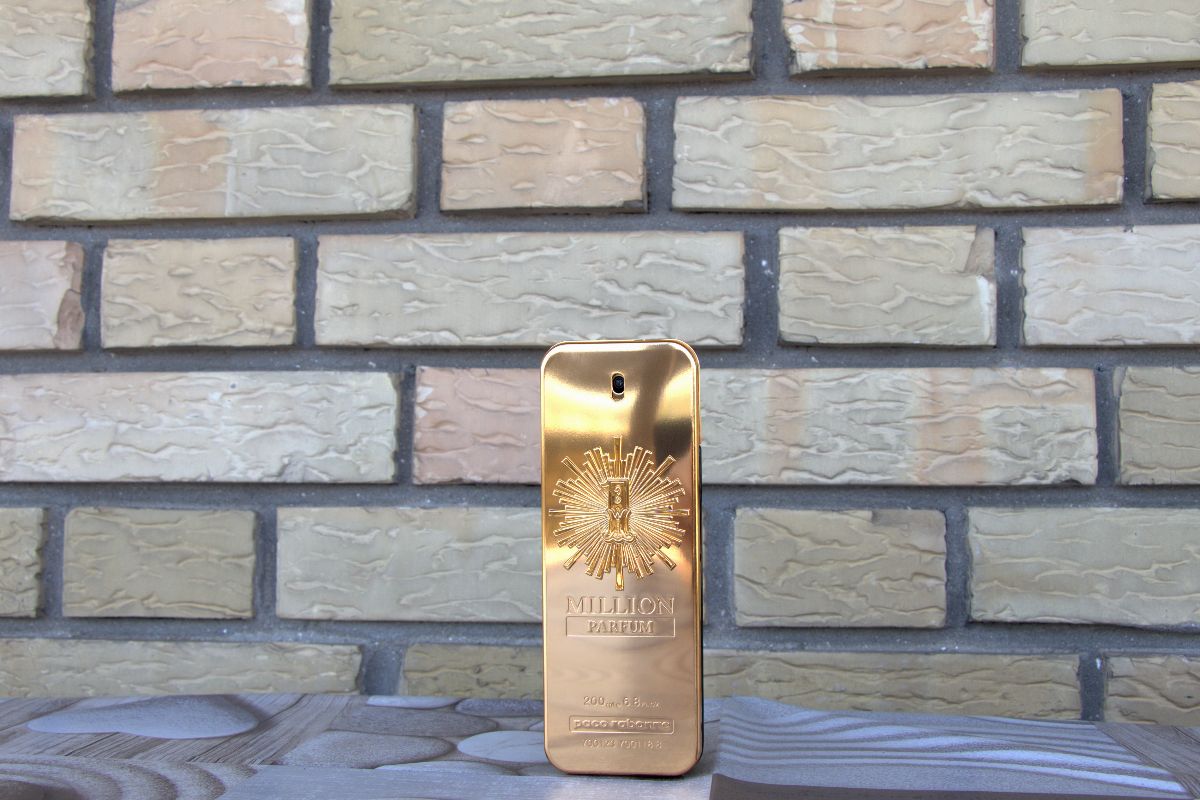 Let me share a short story. 1 Million was never on my radar when I visited perfume stores to explore new releases. With a few exceptions like Prive and Lucky, they all seemed to follow the same trends and didn't stand out as particularly special to me.
Although these fragrances garnered praise in the fragrance community, I remained skeptical since they seemed to align with the prevailing trends of the time.
However, when Parfum was released, it sparked polarizing reviews, which piqued my curiosity and led me to seek out a couple of sprays on that fateful day.
What's even more amusing is that the fragrance I was eagerly looking forward to sampling that day was Acqua di Gio Profondo, only to be left disappointed after experiencing the magnificence of Profumo.
Standing right next to it was the gleaming bottle of Parfum, and I thought to myself, "What could possibly go wrong?"
To my astonishment and utter disbelief, I couldn't believe what perfumers had achieved and how original it smelled compared to its predecessors.
Fast forward a couple of hours, and it becomes evident that the original DNA is still recognizable, but it has been reimagined in a manner that makes it suitable for summer wear.
It's worth noting that Paco Rabanne has previously attempted to create a summer version of 1 Million with Cologne. However, Cologne was a disappointing release and has since been discontinued. In contrast, Parfum stands out as one of the finest flankers in recent memory.
As the saying goes, the rest is history. The reason I wanted to share this story is that sometimes we stumble upon perfume experiences that leave a lasting impression and become fond memories for years to come.
In this prologue to a detailed description, I could have chosen various other approaches to emphasize the greatness of the scent or discuss different aspects.
However, I believe that sharing a short personal story holds more impact than anything else. It adds a personal touch and allows for a deeper connection with the Scent Grail readers.
One thing that has occupied my thoughts for days is the question of which category to place this fragrance in. Does it deserve the esteemed status of a holy grail scent?
After careful consideration, I have decided not to grant it that title. However, I am confident that this flanker will become highly sought after and eventually discontinued, commanding a hefty price tag in the years to come.
While Parfum is undoubtedly impressive, there is one aspect that could have potentially elevated it even further: the inclusion of suede leather akin to fragrances like Tom Ford Tuscan Leather or an ambergris accord, despite some websites mentioning ambergris as an official note.
Before delving into the notes, projection, value for money, and other aspects, I would like to proudly state that I am pleased to be the first one to offer you an accurate and precise note listing for Parfum, three years after its release.
This comprehensive note listing is based on thorough research from various online sources, my personal experience while wearing the fragrance, and the ingredients listed on the packaging.
So, if you happen to come across this note listing elsewhere after the publication of this review, you can be assured of its original source.
Top Notes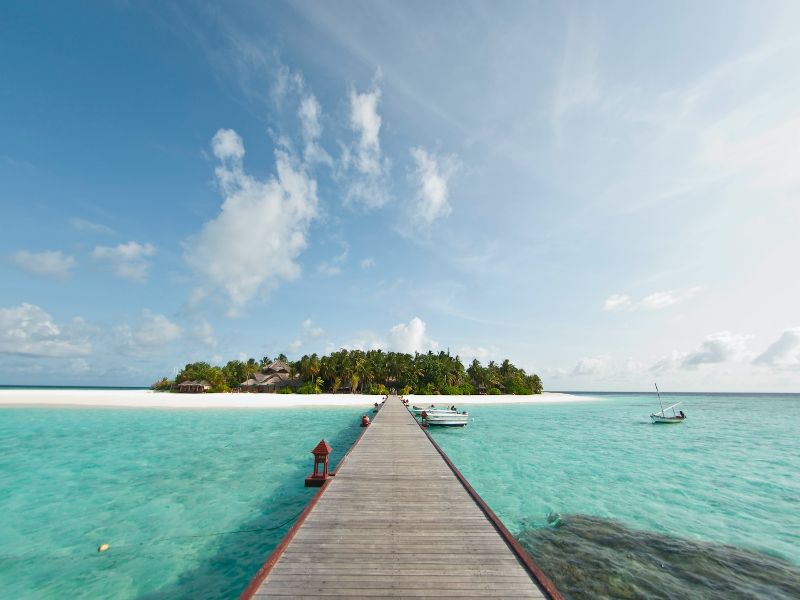 Grapefruit
Monoi Oil
Sea Salt
The top notes of Parfum are constructed out of tropical monoi oil, a fragrant essence derived from Tiare flowers. It is a rich floral and sweet smell that evokes thoughts of far and exotic tropical places.
Accompanied by sparkly but tamed grapefruit, perfumers added an unexpected element of sea salt accord which introduces a subtle marine nuance that adds depth and complexity to the fragrance.
Right from the start, the familiar cinnamon/amber/leather combination from the original Eau de Toilette is immediately detectable, bringing a sense of nostalgia for lovers of that scent.
This original composition creates a captivating opening that maintains a perfect balance without becoming sickly sweet at any point. As the fragrance lingers on the skin, what truly surprises me is the exceptional quality of the raw materials used.
In all honesty, it surpasses any other 1 Million fragrance quality I have experienced thus far. As the fragrance gradually transitions to its dry down phase, the star of the show takes center stage: tuberose.
Heart Notes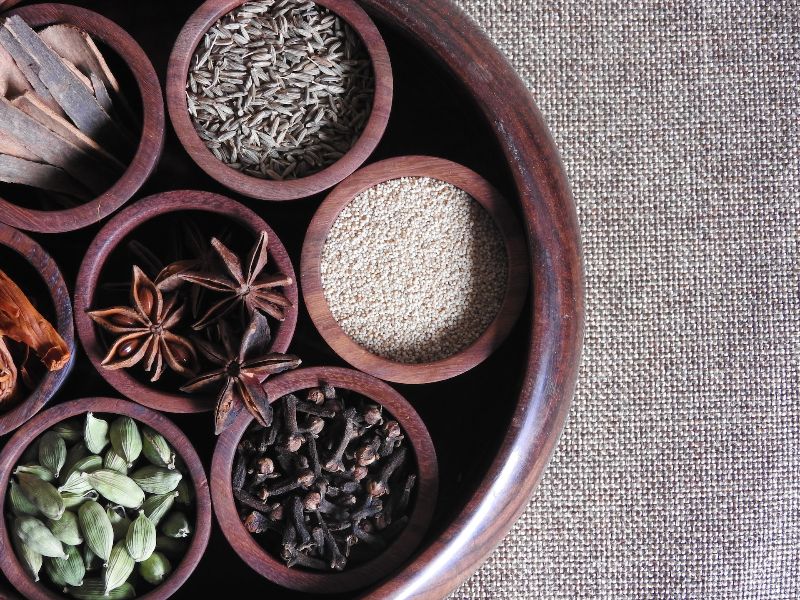 Tuberose
Pine
Cashmeran
Cinnamon
Rose
As the fragrance enters its middle stage, the initial white floral opening gradually gives way to beachy tuberose. Renowned for its intense and captivating aroma, tuberose brings a luscious and honeyed floral quality to the composition.
The tuberose note in this fragrance strikes a perfect balance, offering a seductive scent that exudes sensuality without overpowering everything else.
Adding to the heart notes is the warm and musky cashmeran, which further enriches the composition with its velvety texture and comforting essence. It contributes to the overall depth of the fragrance, boosting the composition.
Even if these were the only notes detectable in the middle stage, they would be more than sufficient. However, as the scent evolves, a gentle touch of spiciness emerges from the cinnamon note. It adds a subtle kick without overstaying its welcome, complementing the fragrance harmoniously.
Regarding the rose and pine notes, they may have been blended with other ingredients to provide additional depth and complexity, as they are not distinctly discernible in the Parfum.
To my nose, the best is saved for the end. As a well-spent day on a beach, Parfum goes a step further for an additional surprise.
Base Notes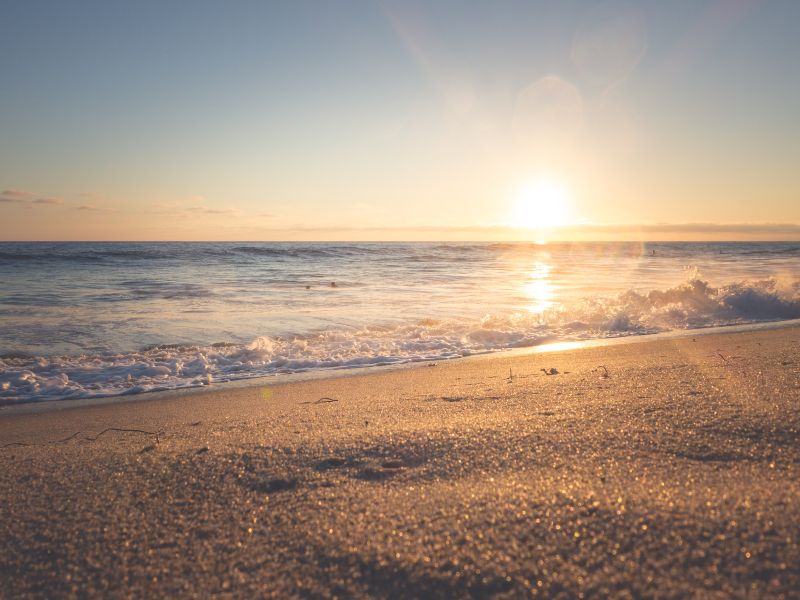 Labdanum
Leather
Solar Notes
Amberwood
Vanilla
Tonka Bean
As the fragrance reaches its dry down phase, a delightful blend of sweet leather and musky notes emerges.
The musky quality, reminiscent of amber, is derived from labdanum, while the combination of spicy vanilla and leather, along with the presence of amberwood, adds a luxurious touch to the composition.
This final phase brings the original concept of the fragrance to life. The scent now carries a sun-kissed skin aroma that intertwines harmoniously with the smooth leather, infusing the fragrance with a subtle warmth and luminosity.
The addition of amberwood provides a lively and effervescent quality to the overall experience. This ending is truly exceptional and serves as a surprising "wild card" conclusion, as many mass-appealing designer perfumes often fall short in this regard.
The long-awaited Parfum flanker has finally arrived, delivering on its promises. Now, all that remains is for you to visit your nearest fragrance store and experience it for yourself.
Performance
When it comes to longevity, this fragrance truly shines. It has the ability to linger on the skin for an extended period where you can expect at least 10 hours before it fades away.
As for projection, Parfum strikes a satisfying balance of moderate to strong presence with a noticeable but not overpowering aura.
Additionally, the sillage is great but never extreme. For the first couple of hours, the scent bubble around you will be pretty strong until the full dry down when I feel it starts to calm down.
Overall, I didn't expect anything else from a fragrance from this line, and I highly doubt anyone would be disappointed with this part.
LONGEVITY: 10 – 12 hours
PROJECTION: Great – Moderate
SILLAGE: Great – Moderate
Target audience and compliments
Parfum is a fragrance marketed to men, but it is the most unisex one from the whole line, and I could easily see women wearing something like this as well.
Appealing to both younger and mature audiences alike, it is worth noting that it does have a more mature character, unlike its older siblings. Anyone 25 years and over will have no issues wearing this.
The whole 1 Million line has a reputation for garnering compliments and turning heads. The blend of warm, spicy, and floral notes creates an aura of playfulness and makes it a magnet for compliments.
There is a high chance that people around you will be drawn to the captivating scent of Parfum, and an occasional compliment here and there might surprise you.
The fragrances I wear usually get complimented by friends, coworkers, and most of them enjoy what I wear.
Overall, if you're seeking a fragrance that attracts compliments and garners positive attention, Parfum is a solid choice, but be realistic.
AUDIENCE: Men
AGE RANGE: 25+
COMPLIMENTS: High
When & Where
The most versatile of the bunch, Parfum can be worn in a variety of situations and settings. From evening events and romantic dates to social gatherings, it fits almost anywhere.
Still, I probably wouldn't wear something like this to formal and professional settings due to the sweet floral aroma.
Although it could be worn during the whole year, the spring and fall seasons make it particularly suitable for this kind of composition.
It is too "beachy" for cold winter weather, and too sweet for hot summer days. But, fragrance preference is subjective, and you can wear 1 Million whenever and wherever you feel most comfortable and confident.
Occasionally, even I'm not a stranger to wearing something totally out of place when it's too hot or cold outside.
SEASONS: Spring, Summer, and Fall
OCCASIONS: Any Ocassion
ATTIRE: Smart Casual, Date Outfit, Eveningwear, Seasonal Attire
Uniqueness and value for money
Parfum stands out as a unique fragrance within the 1 Million line while maintaining some familiar elements of the original Eau de Toilette, and takes a refreshing twist on the familiar and probably overused composition.
So, if you are looking for something that has the ability to balance familiarity and go into new territory with the inclusion of unconventional notes, this one is what we have been waiting for.
Now, let's address one of the most crucial questions we often ask ourselves when considering a new perfume purchase: Is it worth your hard-earned money?
All I can say is that the fragrance offers a high-quality composition with high-quality oils made by the original Eau de Toilette perfumer, and Quentin Bisch who I love to call a fragrance wizard.
For those in search of a remarkable beachy fragrance, the quest might be over with Parfum. Whether those points are good enough for you is up to you to decide.
UNIQUENESS: 4/5
PRESENTATION: 2/5
VALUE FOR MONEY: 9/10
Pros and Cons
Here are some better and weaker parts of this perfume:
Pros
The fragrance has outstanding longevity, which allows it to linger on the skin for a longer period of time.
The scent is versatile, ideal for both day and nighttime wear, giving it a flexible alternative for a variety of occasions.
The composition comes in an unusual and captivating floral and oriental combination, offering a distinct aroma that sets it apart from the other 1 Million flankers.
Compliment-magnet
The best 1 Million on the market
Cons
The fragrance has received polarizing opinions, indicating that it may not appeal to everyone's taste. Better suited for niche lovers
Despite its unique qualities, it is still based on the original 1 Million DNA
The fragrance does not undergo significant changes or transitions as it develops on the skin
The official note listing doesn't reflect the whole story, and the lack of ambergris might cause confusion or disappointment for those expecting specific elements in the fragrance
Collection & Similar Perfumes
1 Million Parfum is part of the iconic Paco Rabanne fragrance line, which originated in 2008 and has since expanded to include a diverse range of over a dozen unique iterations.
Here are the most interesting ones to sample:
SIMILAR PERFUMES
Frequently Asked Questions
Here are some answers to the most popular questions asked about this perfume.
What does Paco Rabanne 1 Million Parfum smell like?
The fragrance has a captivating and unique scent composition. The general impression of this composition is that it combines elements of warm spices, citrus, floral notes, and amberwood undertones.
Is Paco Rabanne 1 Million Parfum seductive?
Parfum exudes seduction with its captivating scent composition and alluring blend of cinnamon, tuberose, and monoi oil notes, and luxurious amberwood base notes.
Is Paco Rabanne 1 Million Parfum masculine scent?
Parfum is marketed as a masculine scent, designed to exude playfulness and appeal with its bold and captivating floral oriental fragrance composition.
How long does 1 Million Parfum last?
The fragrance has a long-lasting performance, typically lasting for several hours on the skin with great projection, allowing you to enjoy its unique scent throughout the day or evening.
How does 1 Million Parfum compare to other fragrances in the 1 Million line?
1 Million Parfum stands out from other fragrances in the 1 Million line by offering a different and more refined interpretation of the original DNA with higher-quality perfume oils. It brings a unique composition and a new level of sophistication to the iconic line.
Final Words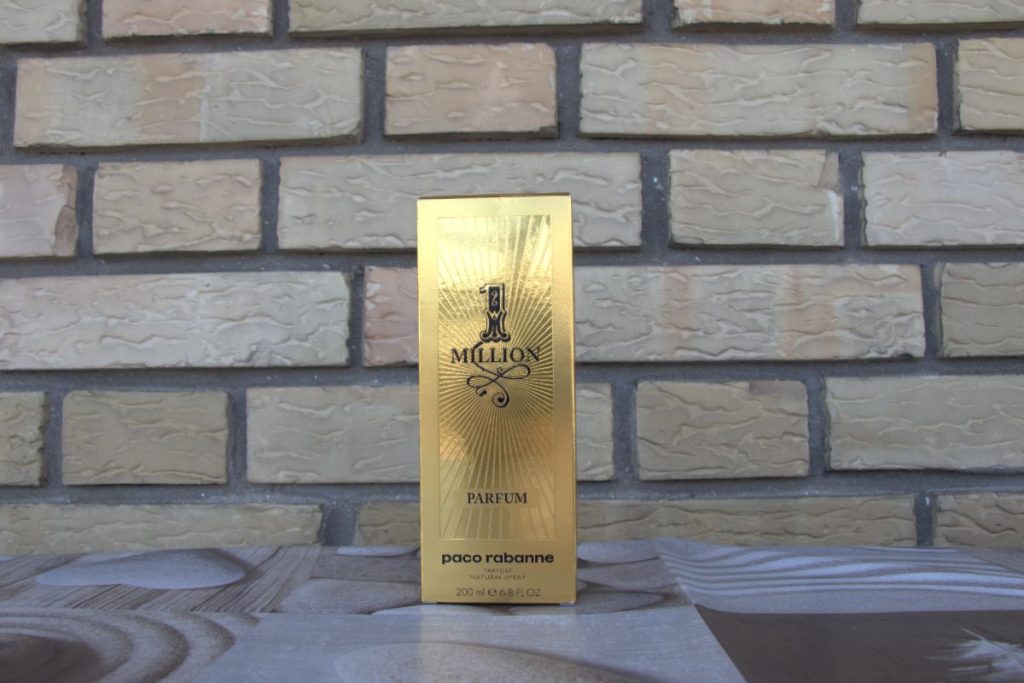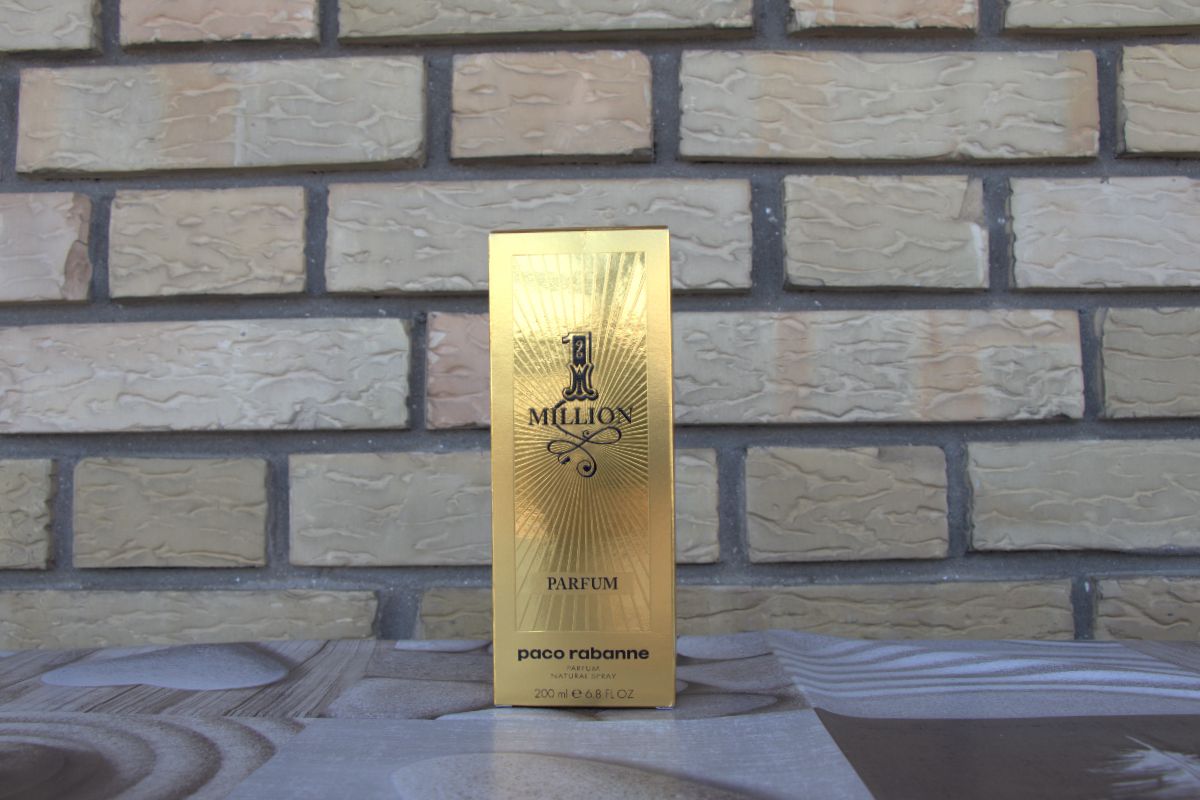 As a conclusion and a couple of final words, I would like to say that we finally have 1 Million that is worth owning with a more mature scent composition. It is by far the best one from the line.
It offers a fresh take with a sophisticated twist on the original DNA making it a standout among typical designer releases.
While I know that it may not be everyone's cup of tea due to its beachy vibes, Parfum certainly leaves a lasting impression and is worth exploring for seasoned fragrance enthusiasts seeking something different and shockingly refined.
What are your thoughts about 1 Million Parfum? Let's start a conversation and let me know in the comment section below.
In case you are in doubt about whether you should consider buying any fragrance or not, it's always good to take a look at Scent Grail's S.P.A. Signature Factor Guide.
It is easy to use and the most relevant perfume-buying guide on the web. This way, you can check out if a particular fragrance is worth checking out, and potentially find your signature perfume.
PLEASE CONSIDER CONTRIBUTING TO SCENT GRAIL
If you enjoy my blog and want to help me continue creating content, there are several ways you can support me:
I am incredibly grateful for your support, as it holds tremendous significance to me. Your generosity enables me to persist in crafting content that celebrates the wonders of the perfume world and encourages others to start this beautiful journey. Your backing is truly appreciated, and I eagerly anticipate sharing more of my creations with you in the times ahead. Keep smelling great!
Find out more Scent Grail articles about perfumery, check out top lists, and other helpful reviews via the links below:
REVIEWS
TOP LISTS
SCENT GRAIL LEARNING CENTER
Until next time, stay humble, and keep smelling great!
Best, Marin!
#scentgrail #scentgrailtribe
Scent Grail on Social Media: Facebook | Twitter | Instagram | Pinterest
Your number one source for Holy Grail Signature Scents.

– Marin Kristic