Which is stronger, perfume, or cologne? What are the different fragrance strengths? All this and more is something you may ask yourself when found in a perfume shop looking for a new cologne.
While shopping for perfume can get overwhelming, it doesn't have to get confusing. Terms like Eau de Parfum, Extrait de Parfum, Eau de Toilette, and Aftershave refer to the oil concentration of your favorite perfume.
Thus, it is something you'll across every time you shop for a new scent. Commonly, this can apply to perfume longevity and starting price point.
There are many different types of perfumes and concentrations, so, if equipped with the right tools, you are just one step closer to finding the right perfume concentration that suits your needs.
In this article, you'll learn about:
The meaning of fragrance strengths along with perfume concentrations
Do perfume strengths actually matter?
Different perfume oil concentrations
This Scent Grail article if both friendly for beginners and is for fragrance connoisseurs.
Affiliate Disclosure: As an Amazon Associate I earn from qualifying purchases. By purchasing via provided links/banners comes at no additional cost to you. Scent Grail only recommends products and/or services that are insightful and helpful to readers. For more info please read Affiliate Disclaimer.
What Are Fragrance Strengths & Perfume Concentrations?
Intertwined together, both terms refer to raw material oil concentration. As such, these concentrations vary from perfume to perfume and affect sillage and projection, among other things.
Depending on the brands, and their blending quality, it is not uncommon to find that eau de toilette projects much better than Eau de Parfum.
This is because the perfume oil "breaths" and performs much easier when less perfume oil is diluted in alcohol within the fragrance bottle.
Furthermore, most of the western-style perfumes rarely contain fragrance essence only, and also include perfumers alcohol, sometimes purified water, perfume oils, and aromatic compounds.
For those who might look out for only pure oil perfumes, you'll find more info about them in few chapters below.
The different strength concentrations
Besides shower gels and deodorants, all fragrant products fall into some of these main categories:
Eau Fraiche 1-3%
After Shave/Mist/Splash 1-3%
Eau de Cologne 2-4%
Eau de Toilette 5-15%
Eau de Parfum 15-20%
Pure Parfum/Extrait de Parfum 20-40%
It is good to know that not all perfumes perform exactly the same, just based on their aromatic compounds.
It is truly a remarkable thing that you can sometimes find lower concentration perfumes that perform equally good or better than the highest concentration Extrait de Parfum.
This is because the perfume industry has not yet standardized the perfume concentrations intensities and differences between them.
For an easy way to visual guide to see the concentration differences, check out the infographic below.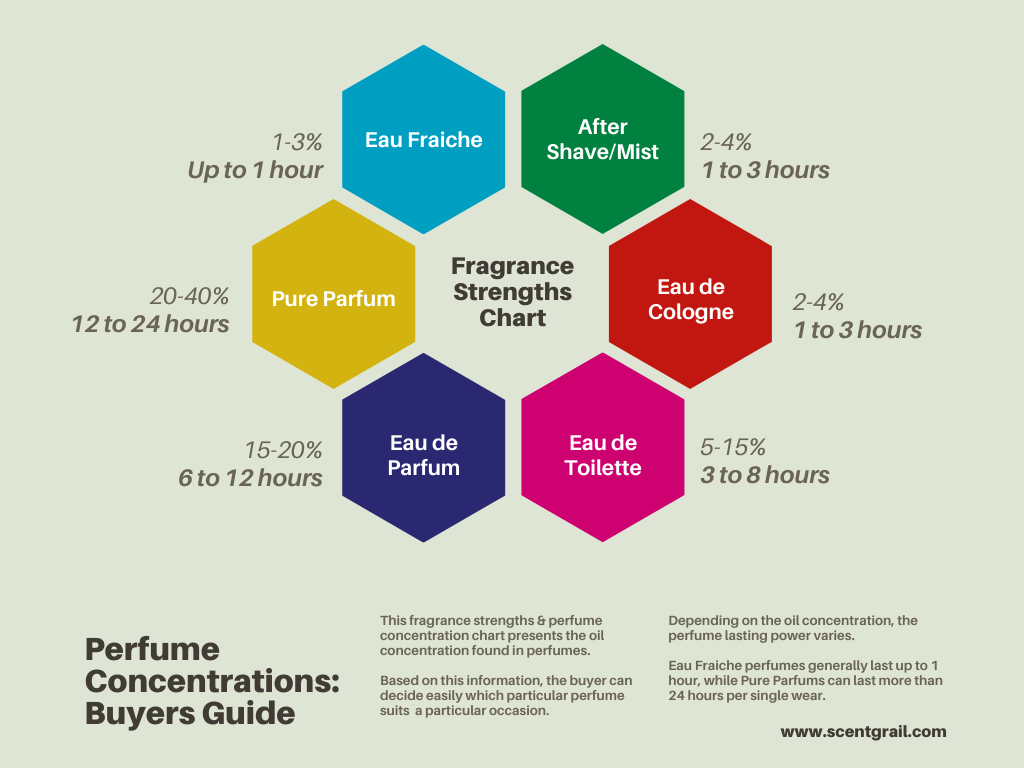 Do The Different Strengths Actually Matter?
From my personal experience, this matters more than ever before. In the golden days of the perfumery, the different concentrations meant just that. A more concentrated perfume without composition changes.
These days, there are several important factors that should be taken into considerations prior to the purchase.
Longevity
Perfume concentrations have gone wild during the last 20 or so years. This is why it's important that you always do a proper "test-drive" and let the perfume breathe for at least 30 minutes or so.
Heavier notes such as patchouli and amber tend to last longer than citruses and aquatic notes. Most of the modern popular releases are quite mild and if looking for a better performance, your starting point should be Eau de Parfum.
Projection & sillage
Although similar, projection and sillage refer to different things in perfumery. Projection is recognized as how far does your perfume "projects" from your body, while sillage is your trail you leave behind out.
Otherwise known as your scent bubble. Due to the more alcohol concentration found in Eau de Toilettes, they tend to project more than concentrated Eau de Parfum or Pure Perfume scents.
Unfortunately, many people make the wrong assumptions about this important purchasing factor. Higher perfume concentrations work better for longevity, rather than for projection and sillage.
Variations between perfume lines
One of the best examples of how different perfume concentrations work is the Bleu de Chanel line from the luxury house, Chanel.
Composed of three perfumes in line, similar in compositions, with slights variations:
Bleu de Chanel EDT – a woody aromatic scent that best projection in line.
Bleu de Chanel EDP – enhanced version of the famous formula. Longer lasting but, projects less.
Bleu de Chanel Parfum – the most intense of the Bleu de Chanel perfumes. Longest lasting, with soft sillage.
This is a good example to follow when in doubt which fragrance would suit your need the best.
Perfume strength and price
The concentration of perfume directly affects how much you'll pay for perfume. As expected, a higher concentration of perfume oil will result in a more expensive fragrance.
Thankfully, a new trend has arisen during the last decade, and many middle-eastern perfume houses now offer perfumes with a high concentration of essential oils for affordable prices.
The Different Types Of Perfume Oil Concentrations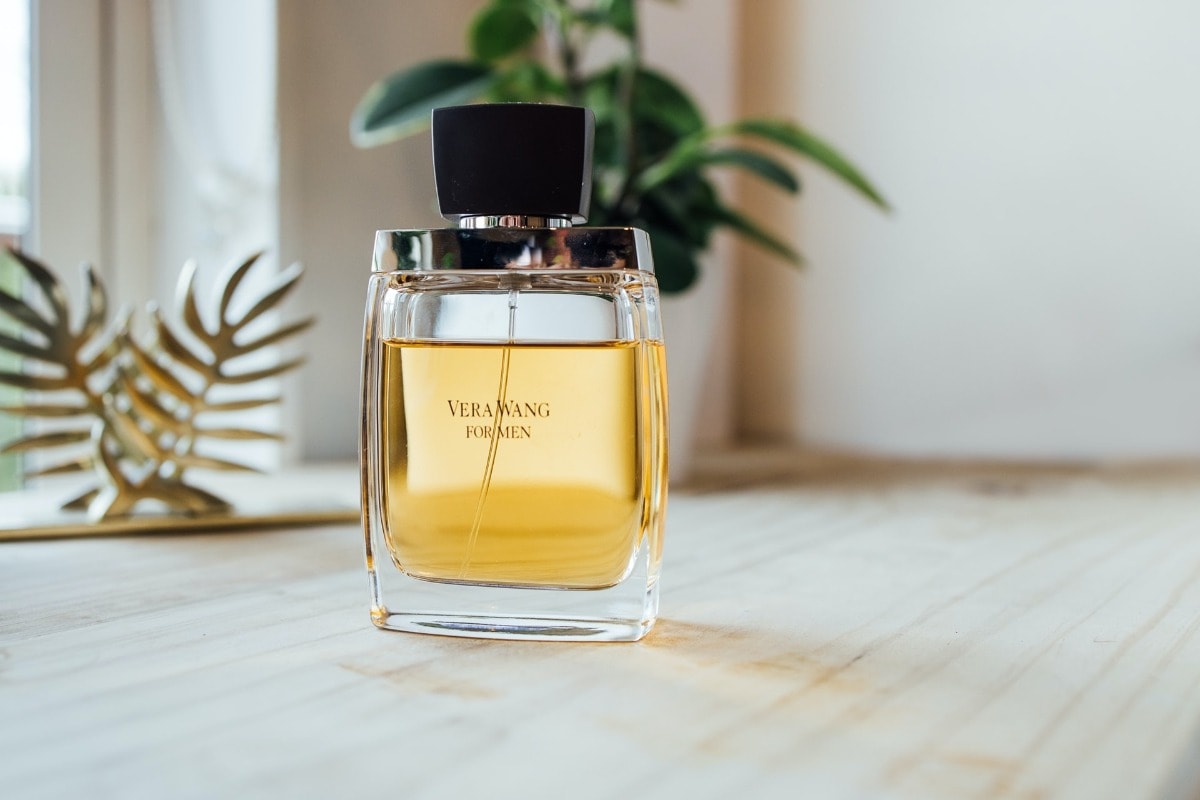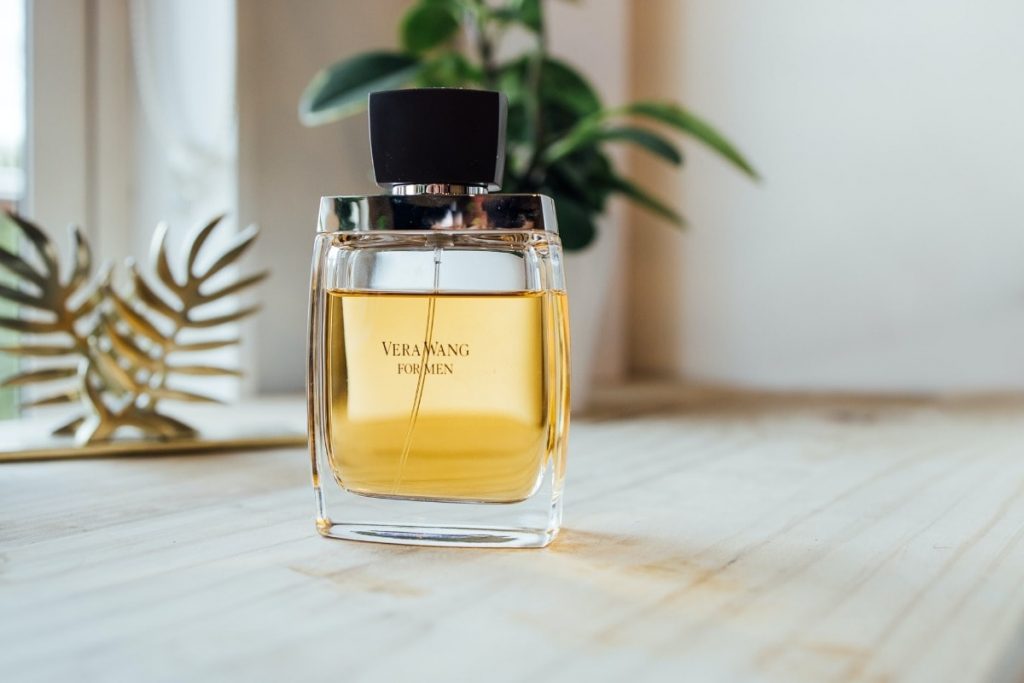 In this chapter, you will learn in detail about each different fragrance concentration, so that you can choose your next fragrance confidently.
Eau Fraiche
Eau Fraiche is the weakest perfume concentration when compared to other types of perfume. Due to its light concentration, it is affordable, light, and great for use after a shower or a refreshing way of starting your day with a bright splash.
SCENT NOTES AND LASTING TIME
Eau Fraiche(Cool Water) contains light notes and lasts anywhere from 30 minutes up to 1 hour. It has a light aroma and a discreet scent bubble.
CONCENTRATION
This type of scent contains 1-3% of perfume oils. As mentioned, it is mostly water, often without alcohol. The main difference between Eau Fraiche and Eau de Cologne is in the perfume oil and water concentration.

WHO SHOULD BUY EAU FRAICHE PERFUMES
Anyone who is sensitive to perfumes or has dry skin, but still wants to smell nice should consider this option. Even if it's just for a short time.
Just remember that you will be paying a lot for water to perfume ratio if you opt for creations from brands such as Dior or Chanel.
After Shave /Mist/Scented Products
This perfume group consists of grooming/personal care products with a little more fragrance concentration than Eau Fraiche products. Aftershaves were originally used as an antiseptic to close the pores and clean any shaving cuts.
Fortunately, as the perfume industry has changed during the past decades, so have consumer habits. Nowadays, these products have better quality and many use them as a replacement for regular fragrances.
SCENT NOTES AND LASTING TIME
The scent notes differ from product to product, and in this category, you'll find anything from light fresh scents to heavy and mossy aromas from the past.
Available in splash or spray bottles, aftershaves last anywhere from 1 up to 3 hours with light performance.
Scent Grail Expert Tip: enhance your fragrance experience with official aftershave products from your favorite fragrance brands. This way, your aftershave will layer perfectly with daily scent and boost the performance.
CONCENTRATION
Light 2-4% of perfume oil concentration for a light and refreshing experience. While perfume mist may contain the same amount of perfume oils, they are usually lighter than aftershaves.
WHO SHOULD BUY AFTER SHAVE PRODUCTS
Aftershave products are recommended to anyone that trims their beard with a razor. They smell great and help disinfect any cuts from the shave.
GREAT AFTER SHAVE PRODUCTS: Proraso Wood & Spice, L'Occitane Soothing Cade After Shave Balm
Eau de Cologne
Cologne or Eau de Cologne is historically the most recognizable term for perfume and grooming products. In German, Kölnisch Wasser means water from cologne and originates from Cologne, Germany.
First-ever cologne Farina 1709 Eau de Cologne was made by Johann Maria Farina in 1709 and it was named after his hometown, Cologne.
The scent reminded Farina of a spring morning in Italy, of mountain narcissus, orange blossom just after the rain. Eau de Cologne is a lighter version of EDT, EDP, and Extrait.
SCENT NOTES AND LASTING TIME
EDC scent notes are refreshing, clean, and invigorating. Various citruses, neroli, and lavender are associated with gentlemanly colognes.
Colognes tend to last around 1 – 3 hours with mild projection, but there are exceptions to this rule. Namely, fragrances from Acqua di Parma house that tend to last much longer.
CONCENTRATION
Colognes have around 2-4% perfume oil and are in most cases still often used from splash bottles as a refresher. Unlike Eau Fraiche, EDC's have a very high content of alcohol compared to them.
WHO SHOULD BUY EAU DE COLOGNE PRODUCTS
Great for warmer days since they tend to not last long. Also, people with sensitive skin should be careful with colognes due to the high concentration of alcohol.
GREAT EAU DE COLOGNE PRODUCTS: Acqua di Parma Colonia Essenza, Dior Homme Cologne, and 4711 By Muelhens
Eau de Toilette
Translated from French, Eau de Toilette means. grooming water. A little known fact is that Eau de Toilette is actually the predecessor to the Eau de Colognes.
Hungarian Eau de toilette was first produced in the 14th century, for Queen Elisabeth of Hungary called Hungary Water, and contained rosemary.
In past, Eau de Toilette was usually applied directly to the skin after bathing or shaving. Today, in modern perfumery, EDT stands for the perfume oil concentration.
While they contain less perfume essence than EDP and Extrait, Eau de Toilette tends to push more and sometimes last longer than more concentrated fragrances from the same line.
SCENT NOTES AND LASTING TIME
In Eau de Toilettes, the most highlighted notes are top notes(often citruses and spices), and the base seems to be a little lighter. Nonetheless, they are still quality products and equal counterparts to other concentrated perfumes.
In past, EDT's used to last the whole day, nowadays you can expect anywhere from 3 to 8 hours.
CONCENTRATION
EDT's contain 5-15% perfume oil. Perfume alcohol concentration is around 85% which means better projection and sillage.
WHO SHOULD BUY EAU DE TOILETTE PRODUCTS
Anyone who wants to give a great first impression or just wants a great daytime fragrance should consider buying Eau de Toilette fragrances.
GREAT EAU DE TOILETTE PRODUCTS: Dior Sauvage, Terre d'Hermes, and Guerlain L'homme Ideal
Eau de Parfum
When it comes to fragrance strengths, one perfume concentration seems to pop up more than others. That concentration is Eau de Parfum(EDP).
Often a choice of connoisseurs of those who wish a deeper and richer experience, EDP's also contain less alcohol than lower concentrated counterparts.
It is also the most common variant in perfumery today, which seems to use this term often, while actual results vary. Almost every perfume line today has its Eau de Parfum edition.
SCENT NOTES AND LASTING TIME
Eau de parfum focuses more on a full-bodied experience with a focus on the middle notes. This means that top notes will quickly evaporate from your skin, while mid and base notes will linger much longer.
Expect to get anywhere from 6 – 12 hours of longevity with Eau de Parfum fragrances.
CONCENTRATION
EDP is the strongest perfume concentration with 15-20% of perfume oil essence which you'll find in general perfume shops.
Usually, this fragrance type lasts much longer but projects less, and in most cases, doesn't need reapplying throughout the day.
WHO SHOULD BUY EAU DE PARFUM PRODUCTS
EDP is recommended to anyone who wants to pay more for a better deal in the lasting and oil concentration department. Also, lower alcohol concentration means a better choice for those with sensitive skin.
GREAT EAU DE PARFUM PRODUCTS: Creed Aventus, Tom Ford Ombre Leather, and Molinard Musc.
Pure Parfum(Extrait de Parfum)
The most concentrated version of alcohol-based perfumes, Parfum or Extrait de Parfum is the most expensive fragrance version you can find.
They come in much smaller bottles, often 15ml, and can cost anywhere from 2-4 times as its EDP version. Just one spritz or drop will be enough for the whole day, and Parfums are very popular with a niche community that wants the richest experience.
Parfum is best used on wrist pulse points or behind the ears, as it produces the best wearing experience. Keep in mind that there are many popular Parfum releases in 50 or 100ml bottles which you can get at a decent price as well.
SCENT NOTES AND LASTING TIME
This concentration focuses on the whole spectrum of top, mid, and base notes. Each perfume stage has a distinct start and development. Pure Parfums last anywhere from 12 to 24 hours.
CONCENTRATION
A concentration of 20 to 40% is often associated with Extrait de Parfums. Fragrances from houses such as Profumum Roma tend to have an "oily feel" on the skin due to their high perfume essence.
Opulent concentration means that you should apply fragrance sparingly in case you have small bottles without a sprayer.
WHO SHOULD BUY PURE PARFUM PRODUCTS
This is by far the best option for alcohol-based perfumes in case you have dry or sensitive skin. It also takes very long to drydown on the skin so be careful where you apply it.
GREAT WIDELY AVAILABLE PURE PARFUM PRODUCTS: Dior Eau Sauvage Parfum, 1 Million Parfum, and Tom Ford Black Orchid Parfum
Non-Alcohol Perfume Oils (Bonus)
Alcohol-free perfume oils are highly concentrated versions of your favorite perfume without the alcohol base. This makes it the best option for skin-sensitive fragrance enthusiasts.
Perfume oils are even stronger than Pure Parfums and require even less amount on your pulse points to radiate the whole day.
There is something more call it exclusive or luxurious when wearing a perfume oil, rather than a sprayable perfume, and everyone should try this method as least once.
No matter if you like fruity, ambery, or musky fragrances, there is a high chance that your favorite perfume brand has a perfume oil iteration of your perfume.
GREAT NON-ALCOHOL PERFUME OILS: Armaf Club De Nuit Man Intense, and Diptyque L'Ombre dans L'Eau
Conclusion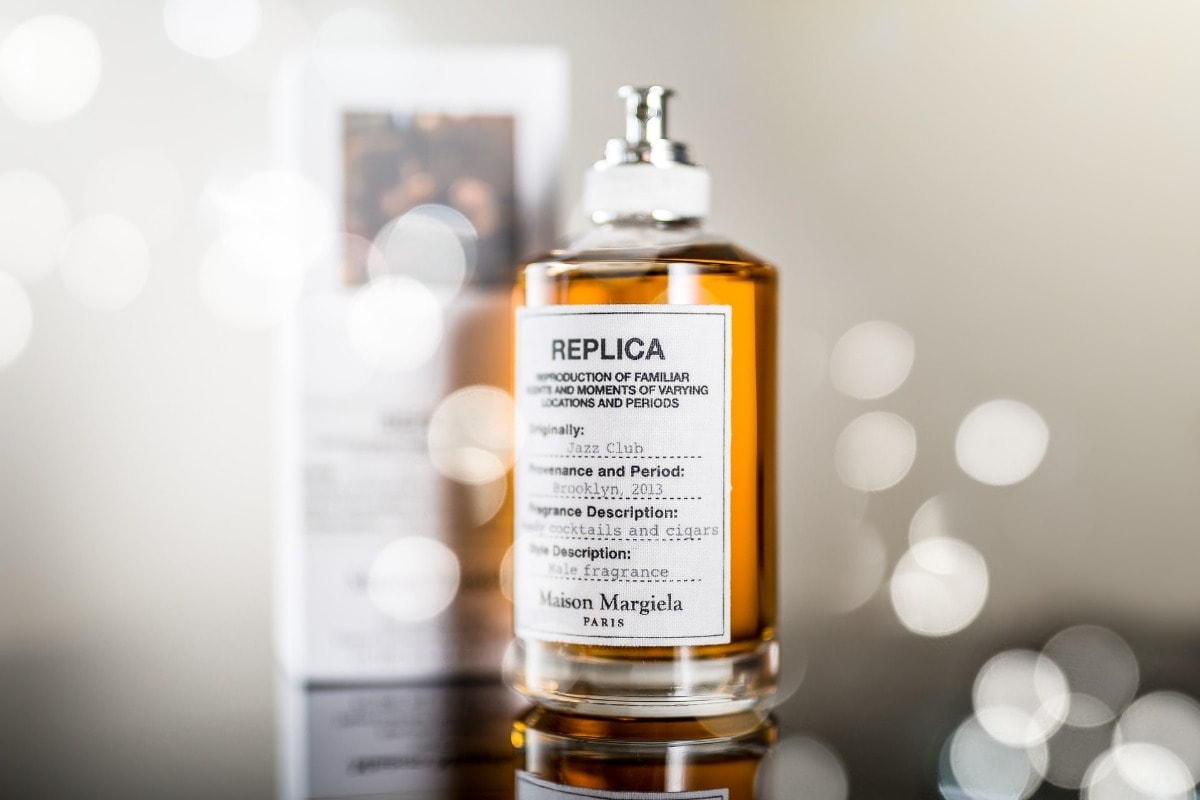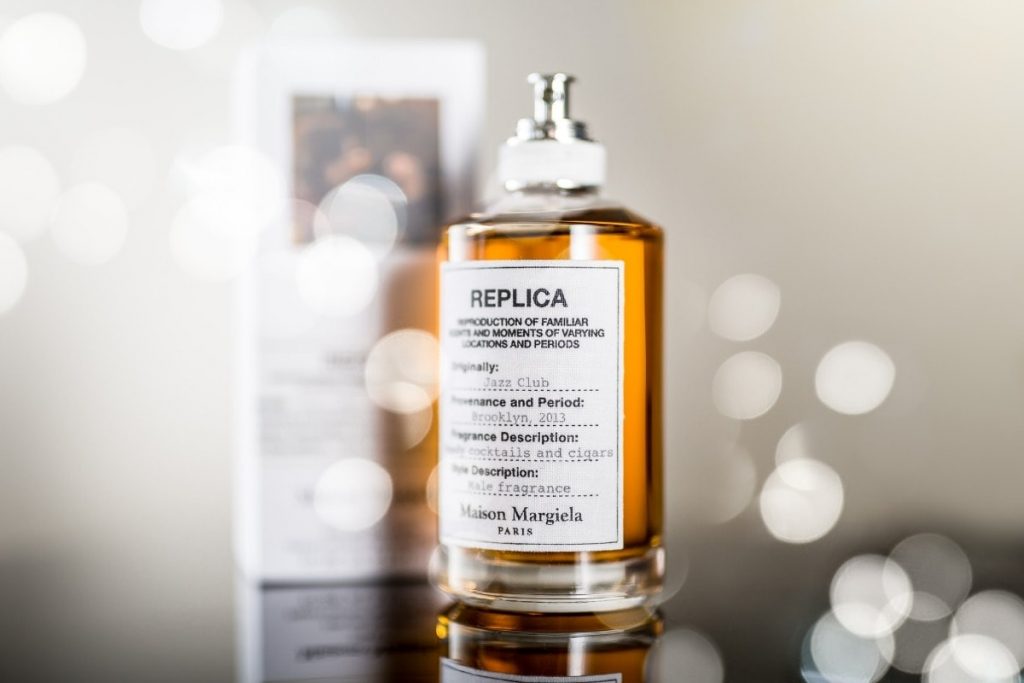 There you go. You have learned everything about the fragrance strengths and various perfume concentrations.
Now, you can expand your perfume knowledge by reading my other articles such as Best Fragrance Discounters, How To Start A Perfume Collection and Designer Vs Niche Fragrances.
Also, if you are searching for a fantastic fragrance for yourself or your better half, I have created informative lists for this Fall and the upcoming Winter.
Furthermore, whenever in doubt if a particular fragrance is worth checking to buy, always refer to the S.P.A. Signature Factor Guide.
It is the easiest and most relevant fragrance buying guide on the internet.
Let me know in the comment section below which are your favorite fragrance strengths and how important is it when you decide which fragrance should you buy next.
PERFUME REVIEWS
PERFUME LISTS
Until next time, smell great and be safe!
Best, Marin!
#scentgrail #scentgrailtribe
Your number one resource for Holy Grail Signature Scents.

– Marin Kristic