Chypre 21 by James Heeley is a unisex chypre fragrance released in 2015, created by British perfumer James Heeley.
In perfumery, few fragrance families have the appeal and refinement of chypre compositions.
For decades, fragrance fans have been attracted by these iconic aromas, recognized for their sophisticated blend of citrus, floral, earthy, and mossy undertones.
Chypre 21 is a notable olfactory invention among the new renditions that pay homage to this esteemed genre that has suffered the most during the 21st century with IFRA regulations.
Truth be told, I'm not the biggest fan of this genre, and up to this date, the only chypre perfume I adore is Antaeus from Chanel, among a few others.
Chypre 21 in three words: VERSATILE – BEGINNER – CHYPRE
AFFILIATE DISCLOSURE: As an Amazon Associate I earn from qualifying purchases. Purchasing via provided links/banners comes at no additional cost to you. Scent Grail only recommends products and/or services that are insightful and helpful to readers. For more info please read Affiliate Disclaimer.
Don't have the time to read the review right now? No worries! Here are my 5 quick takes:
A modernized take on the Chypre genre ideal for beginners
Created by James Heeley in 2015
A clean, safe, and versatile scent that could be worn during milder seasons
The lasting power is between 5 – 7 hours with moderate projection
Overpriced and too modern for perfume enthusiasts
Yet, considering that this creation is a modernized version of one of the most celebrated perfume genres from the 20th century, I was eager to experience it firsthand.
In this article, we delve into the enchanting world of Heeley Parfums and see how this homage to the chypre genre captures its long-lost magic.
Fragrance Information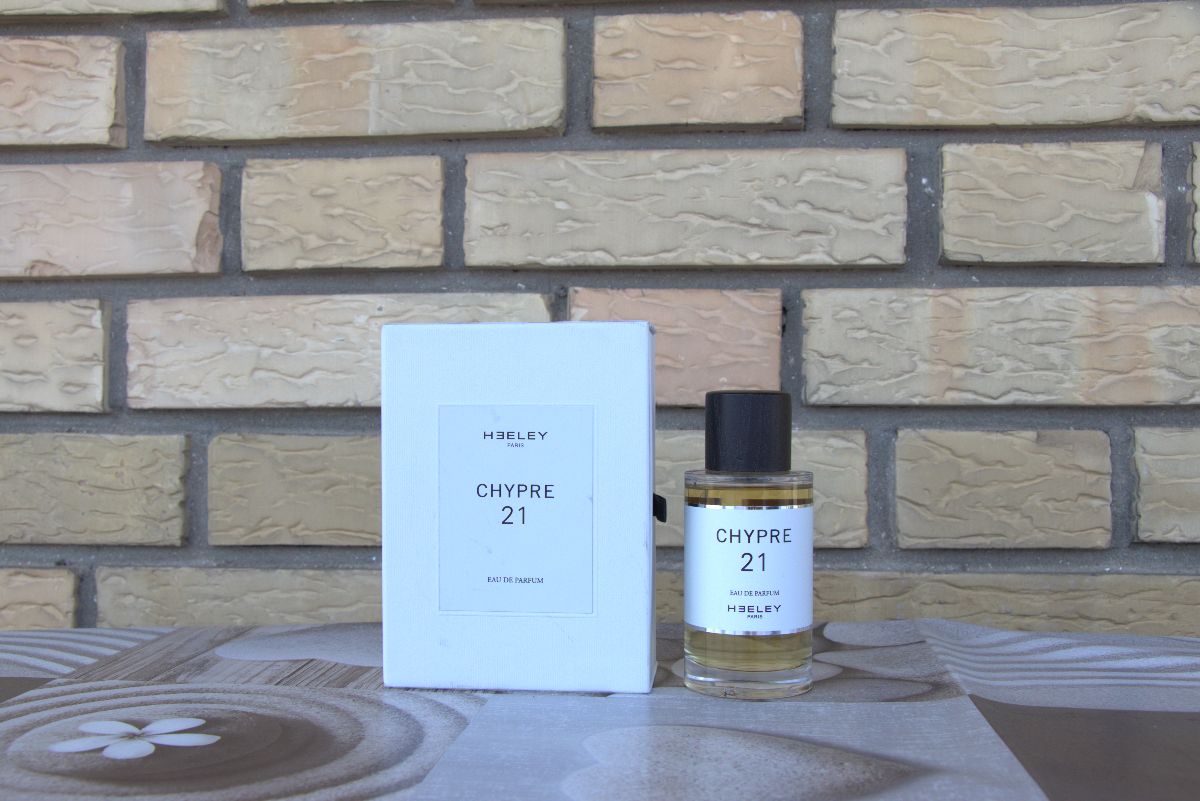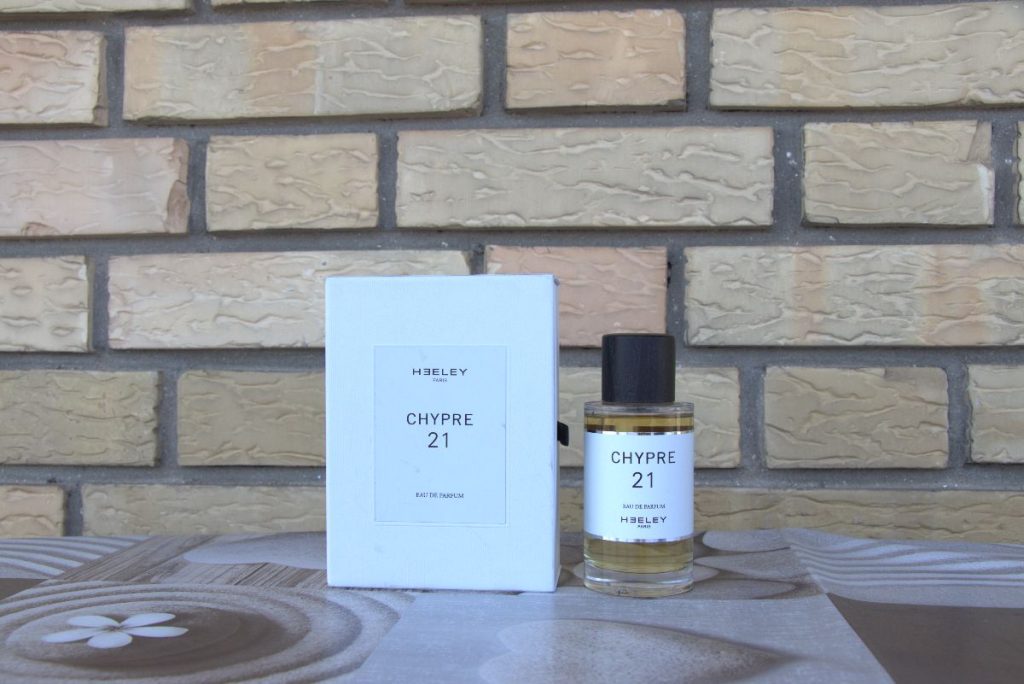 James Heeley, originally from Yorkshire, England, started on a journey of discovery, immersing himself in the realms of Philosophy and Aesthetics during his academic years at King's College, London University. He currently resides and works in the bustling city of Paris.
Menthe Fraîche (2006), one of his first fragrance creations, is a stunning monument to his talent. This modern and refined perfume exemplifies the artistry of translating a seemingly simple yet difficult ingredient—mint—into a compelling olfactory experience.
As years passed, Heeley's artistic vision broadened, resulting in an array of painstakingly produced and evocative perfumes such as Cardinal, Esprit du Tigre, Cuir Pleine Fleur, and his most current Extraits de Parfum collection.
His voyage of creativity as a self-taught perfumer led him to develop a broad assortment of different scents, precisely crafted in accordance with the principles of classical French perfumery.
The Heeley studio methodically handles every aspect of the process, from the creation of the aroma to the design of environmentally friendly packaging.
Today, James Heeley is one of a small number of owner-founders embracing independence in the world of luxury fragrance in Europe. It is his independence that allows him to be as creative as he wants, culminating in the development of one-of-a-kind niche scents.
Heeley Parfums offers two distinct lines of fragrances, comprising the Eau de Parfum and Extrait de Parfum collections, boasting a repertoire of over 25 unique creations.
James Heeley Chypre 21 story
Chypre 21 is a fragrance created by James Heeley that embodies the craft of modern perfumery while paying homage to the legendary chypre fragrance category.
Released in 2015, with the intention of revitalizing the classic genre, this composition brings a contemporary twist to bring something new.
As an "Ode to Parisian Chic," the perfumer embraces the significance of the timeless notes from a bygone era while thoughtfully incorporating modern elements and accords.
This meticulous selection of ingredients creates a harmonious blend that captures richness and balance, leaving a memorable impact.
Chypre 21 is available as a 2ml and 100ml Eau de Parfum that ranges from 3,50 EUR to 145,00 EUR.
Perfume theme
A note from the brand: "As from the early 20th century onwards, the chypre accord has undoubtedly been regarded as the quintessential French perfume. Chypre 21 however, is a creation for the 21st century whereby the main ingredients of a classic chypre: Bergamot, rose, patchouli, sandalwood and oak moss have been reworked to create a contemporary, unisex fragrance. The scent leaves behind a wonderful, slightly nostalgic trail with a certain air of Parisian chic that would have been familiar to the likes of Jackie Onassis, Grace Kelly and of course the Duke and Duchess of Windsor."
Notes and Classification
PERFUME NOTES
Top notes: Italian Bergamot, Rosemary, Petit Grain
Heart notes: Neroli, Bulgarian Rose, Saffron
Base notes: Musk, Oakmoss, Patchouli, Sandalwood
Perfume Presentation
This and every other bottle from the brand are a tribute to both elegance and the traditional art of fine French perfumery.
Starting with the box. It has a clean and simple white design that symbolizes the fragrance's modern sensibility with a material that feels more like a book rather than a perfume box.
Clean lines, black text, and a hint of refinement adorn the box with details such as the pull-out compartment where the bottle sits inside within a foam material.
Moving on to the bottle which features a beautiful blend of classic and contemporary characteristics such as a minimalistic sticker, wooden cap, and simple cylindrical shape.
Because of the bottle's transparency, allows the golden-hued fragrance to be on full display, evoking a sense of luxury and allure. The sprayer is pressurized and allows you to spray the right amount of the fragrance.
The overall presentation of the fragrance is right in my alley since I love this kind of simple, yet timeless design.
My Experience With Perfume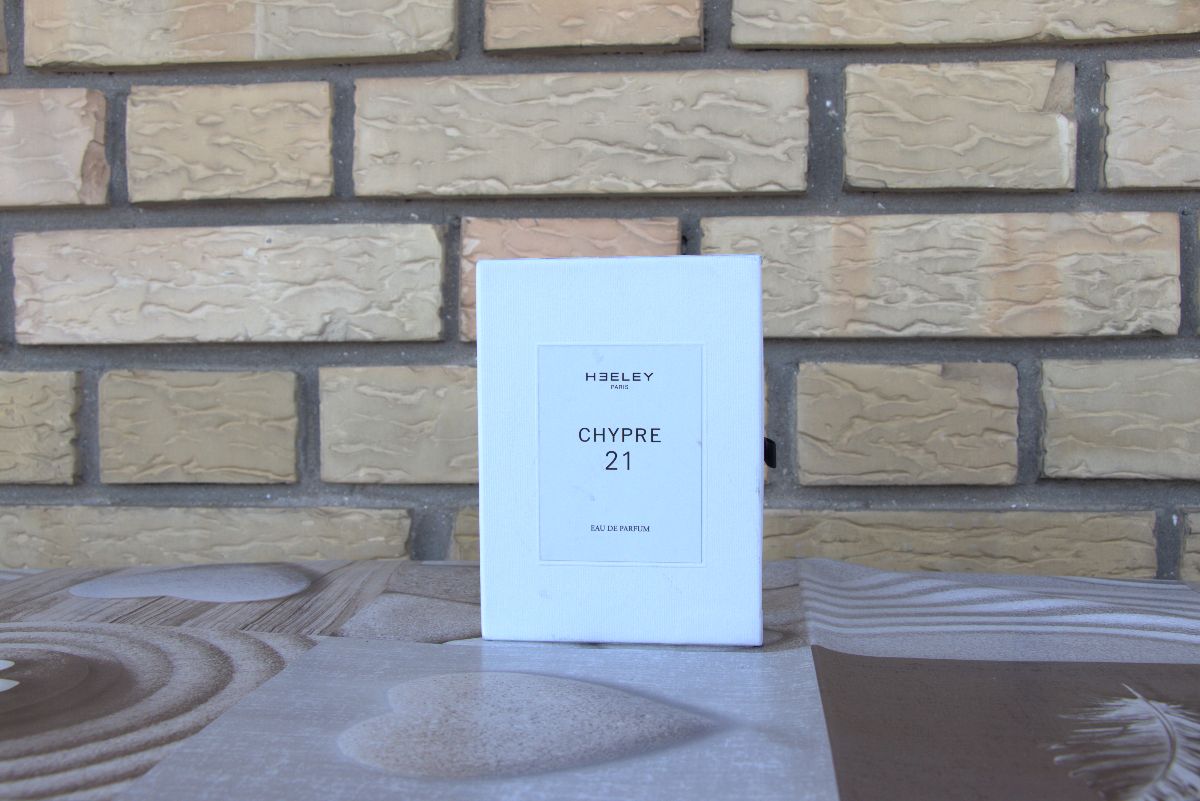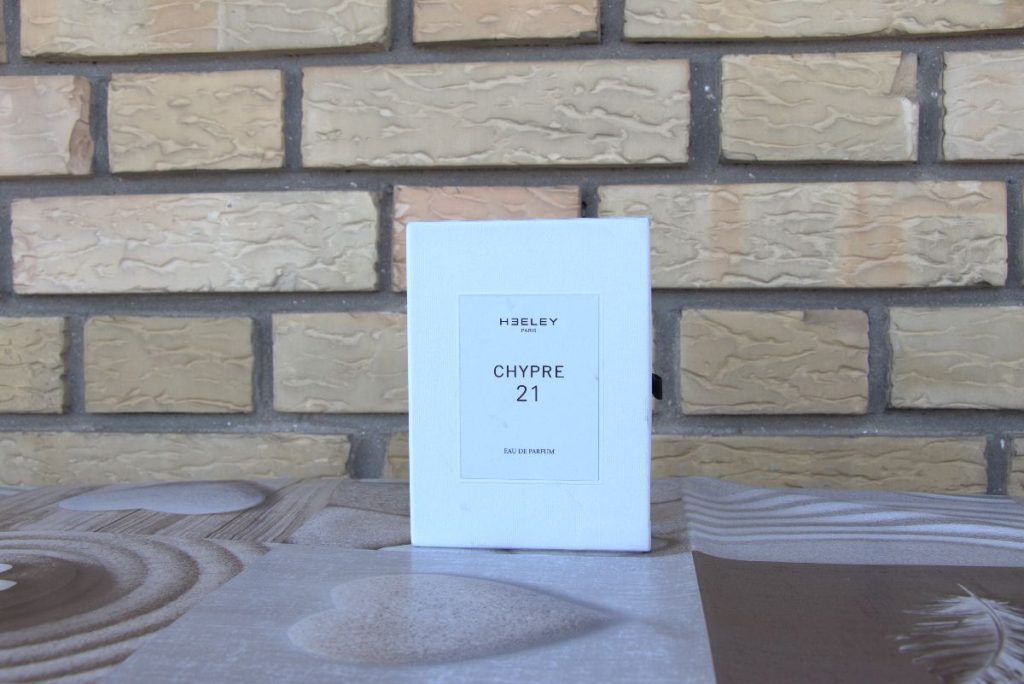 In the opening of the article, I mentioned that I'm not particularly fond of chypre scents in general. However, this statement does not imply that I find this genre to smell outdated or undesirable. Rather, I have observed that chypre fragrances tend to manifest strangely unique on my skin, and not always in a good way.
The exceptions to this rule include the aforementioned Chanel Antaeus, Versace L'Homme, and perhaps a couple of other fragrances.
To be completely honest, my expectations for this fragrance were quite low. I acquired it through a trade, exchanging it for another fragrance that didn't align with my personal style.
There are two key aspects to note about this fragrance. Firstly, enthusiasts who appreciate traditional chypre perfumes may perceive it as having a modern scent profile, while newcomers might consider it too classic for their taste.
In my experience, this fragrance evokes a distant recollection of something long gone, skillfully modernized to create a compelling chypre scent that can be appreciated by anyone venturing into the world of perfumery.
I'm actually pleased with the relatively moderate performance of this fragrance as it caters to individuals with a more discerning taste.
Moreover, it bears a resemblance to a few unexpected perfumes, which I will delve into further in the article. Although my fragrance preferences have evolved over the years, I'm still uncertain if this one will remain permanently in my collection.
Without further ado, let's explore the complete direction of this fragrance so that you can determine whether it aligns with your fragrance taste.
Top Notes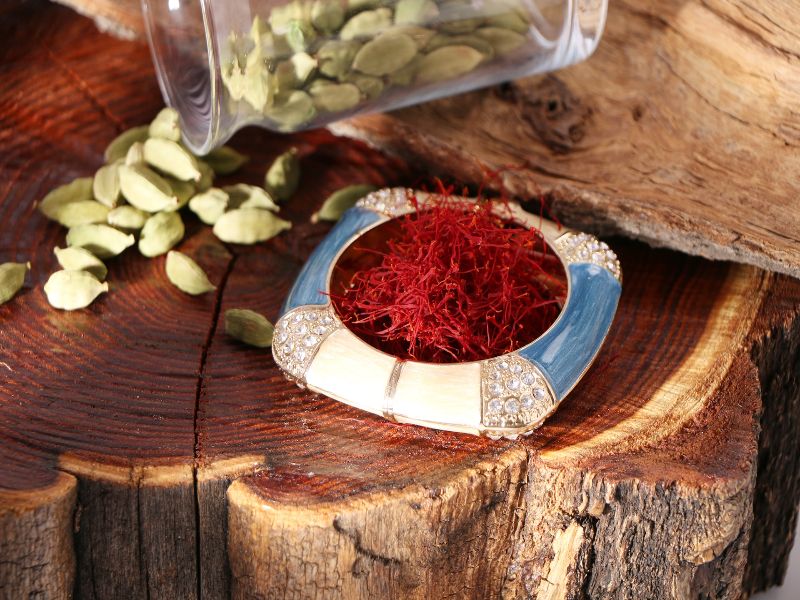 Italian Bergamot
Rosemary
Petit Grain
This fragrance's opening provides a compelling introduction that sets the stage for the olfactory voyage that follows ahead.
A harmonic blend of fresh, floral, and spicy notes meets the senses upon application, providing a distinctive first impression.
To my nose, the opening smells fresh, clean, rubbery, and quite safe for a fragrance named after "chypre". This is thanks to the straight out of the 60's fantastic bergamot which is infused with a vibrant and energetic aura provided by clean petit grain, and rubbery saffron.
Bergamot's zesty scent gives a touch of brightness and luster to the composition but is shortlived and quickly overtaken by spicy saffron. Unfortunately, I cannot say that I detect rosemary at all.
The top notes serve as a well-blended prelude, enticing you to embark on a fragrant journey filled with surprises and allure.
This surprise comes later on, and the heart notes are where things start to take a different direction.
Heart Notes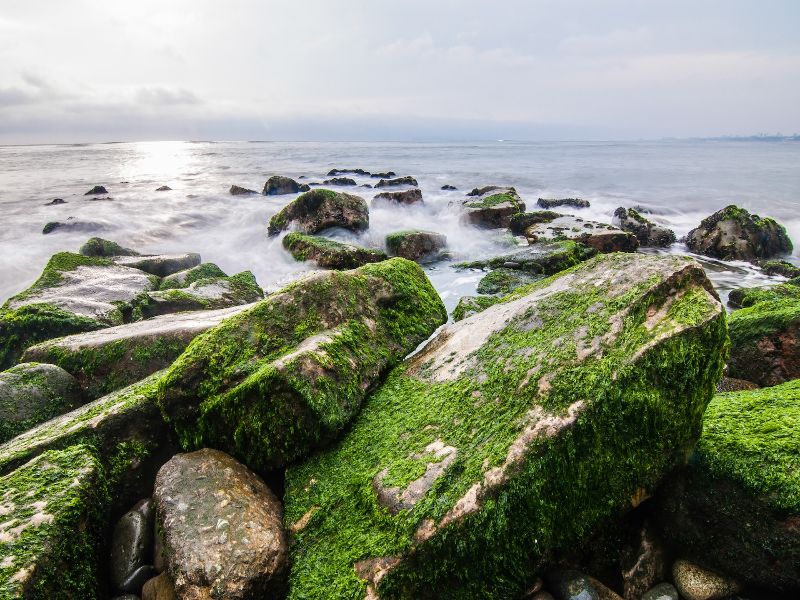 Neroli
Bulgarian Rose
Saffron
As the fragrance progresses beyond its invigorating opening, the delightful bergamot and alluring saffron gradually dissipate.
It would have been preferable for the saffron note to possess more intensity, perhaps combined with leather to provide an additional boost to the composition and make things more interesting.
The heart notes of this fragrance unveil a different narrative, featuring a rose that, to be frank, lacks the three-dimensional quality found in fragrances like Zaharoff Signature Rose.
This dusty rose note is accompanied by oakmoss, which seasoned noses may perceive as something different from the conventional oakmoss found in other fragrances.
Over time, the velvety rose note gradually fades, giving way to an unexpected dry down characterized by a sea salt accord.
Base Notes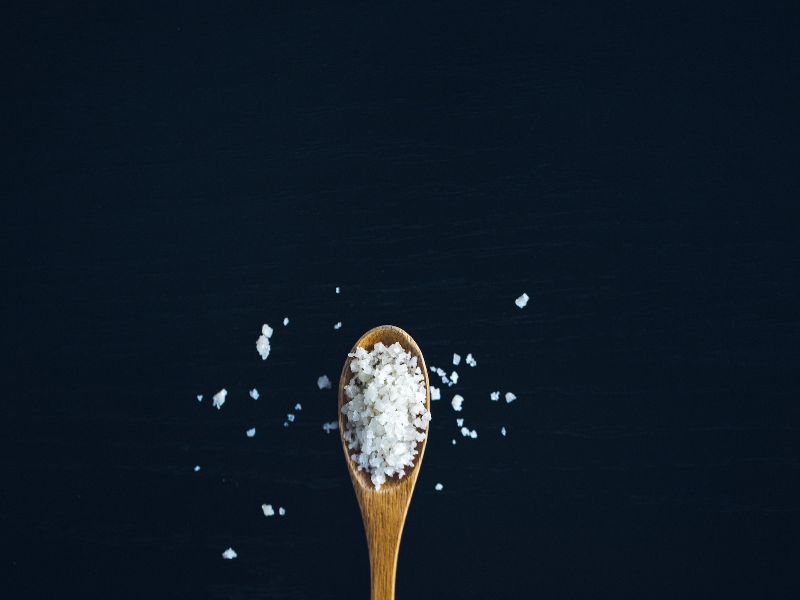 Musk
Oakmoss
Patchouli
Sandalwood
As the fragrance undergoes its dry-down phase, a distinct transition takes place, unveiling an unexpected and intriguing character.
During this stage, the sea salt accord becomes more prominent, even though it is not explicitly mentioned in the official note list. Its presence adds a unique coastal and green vibe to the composition.
Interestingly, when combined with the heart notes, the fragrance bears resemblance to fragrances like Heeley Sel Marin and Tiziana Terenzi Ecstasy, while still possessing its own distinct scent profile.
Accompanying the sea salt accord, subtle nuances emerge, including woody patchouli and comforting musk.
These elements contribute to the overall depth and stability of the composition, creating a captivating and refined olfactory experience.
However, it is worth noting that in my opinion, James Heeley could have utilized real oakmoss, even if only in small amounts compliant with regulations.
The synthetic replacement used in Chypre 21 feels more akin to algae rather than capturing the true essence of something green and woody.
Overall, the dry down presents a fascinating transformation, marked by the prominent sea salt accord and complemented by woody and musky undertones.
While the absence of authentic oakmoss may be a drawback, the fragrance still manages to captivate with its unique character and olfactory journey. I love aquatic fragrances, what can I say?
Performance
Performance is an aspect that demands consideration and evaluation in this case. Individual experiences may differ depending on factors such as skin chemistry and application procedures, but there are several traits to keep in mind.
This is not a beast-mode fragrance that will fill the room and last for 24 hours. And you know what? It doesn't really matter in this case.
In terms of longevity, this one generally offers a moderate to good duration on the skin lasting anywhere from 5 to 7 hours. A true gentleman's perfume like many tend to say.
When it comes to projection and sillage, it exhibits a more moderate presence that is easily detectable for the first couple of hours before it becomes a skin scent.
Since it tends to stay closer to the skin, I feel that it creates a charming and intimate scent bubble more appealing to those who prefer a subtle and sophisticated experience.
LONGEVITY: 5 – 7 hours
PROJECTION: Low – Moderate
SILLAGE: Low – Moderate
Target audience and compliments
With its balanced fusion of classic and modern elements, it has the potential to attract both seasoned fragrance noses and newcomers to the fragrance world.
Marketed as a unisex perfume, it is accessible to a wide range of individuals who appreciate fine perfumery. The only thing that makes it slightly unisex is the inclusion of sea salt and a comforting rose.
But, honestly, this is a man's perfume. Personally, I highly doubt that any of my female friends would be comfortable wearing something like this even if it's not a challenging fragrance at all.
In terms of compliments, expect none, and occasionally someone might give you positive feedback since it does smell nice when everything is said and done.
It is not a attention garner nor is it supposed to be. James Heeley is an Englishman who has perfectly balanced English and French classic perfumery in one bottle.
Last, but not least, if you are just starting out, this scent is probably the best one for beginners to explore this interesting genre.
AUDIENCE: Unisex
AGE RANGE: 30+
COMPLIMENTS: Low
When & Where
Chypre 21 is surprisingly a versatile fragrance that can be worn in various settings and occasions that can be worn during the transitional seasons of spring and autumn thanks to the fresh, spicy, salty, and earthy notes that complements the changing scents of nature during these times.
Well-suited for daily wear such as work, casual outings, or running errands, and even formal events. If you are a young or more mature professional, wearing it in this kind of environment can leave a positive impression in the right setting.
Either way, it depends on individual preferences since its high wearability suits a wide range of applications.
SEASONS: Spring, and Fall
OCCASIONS: Leisure, and Business
ATTIRE: Casual, Semi-Formal, Business Formal
Uniqueness and value for money
While paying respect to the classic chypre genre, the smell gives a modern rendition that brings a new viewpoint to this beloved fragrance category and is a standout feature of this composition.
I'd be hard-pressed to find something like this anywhere else. A sea salt chypre? Great idea in the end. Heeley's ability to balance traditional elements with contemporary nuances is what won me here.
When it comes to value for money, the fragrance offers a level of refinement that could justify its price if you are searching for something like this. Still, I find it personally overpriced a little bit.
Its value is evident in its craftsmanship which is composed of medium-ranged ingredients that are blended just right.
But, keep in mind what I said before that the lovers of old-school chypres will find this one too modern. Oakmoss here is not the real deal nor is it an oakmoss synthetic molecule.
UNIQUENESS: 4/5
VALUE FOR MONEY: 8/10
Pros and Cons
Here are some better and weaker parts of this perfume:
Pros
Clean, safe, and versatile
Good choice for beginners
A modernized take on the Chypre genre
Cons
Overpriced for what it is
Too modern for perfume enthusiasts
Similar to Sel Marin from the same brand
Performance can be tricky
Collection & Similar Perfumes
Chypre 21 is a part of the "Eau de Parfum" collection from Heeley Parfums which consists of more than 20 different perfumes. Here are the most interesting ones.
EAU DE PARFUM COLLECTION
SIMILAR PERFUMES
Frequently Asked Questions
Here are some answers to the most popular questions asked about this perfume.
What does chypre smell like?
Chypre perfumes typically begin with a zesty and/or bergamot opening, which creates a fresh and energizing start. This is frequently followed by an oakmoss heart note, which is a crucial element in chypre compositions. Oakmoss contributes a deep, earthy, and somewhat mossy aroma to the fragrance, providing depth and complexity.
What is the personality of chypre perfume?
A chypre perfume's personality can be described as subtle, ageless, and exquisite. Chypre perfumes express refinement and class, representing a level of sophistication generally associated with a mature and confident individual.
Is chypre masculine or feminine?
While chypre smells have traditionally been linked with women's perfumes, the chypre scent profile is neither masculine nor feminine. Chypre perfumes can be liked by people of either gender because they are classified based on olfactory composition rather than gender exclusivity.
Which is the best Heeley perfume?
The best perfume from the James Heeley niche brand is Sel Marine which is an aromatic aquatic fragrance known as the best perfume of all time in that genre.
Conclusion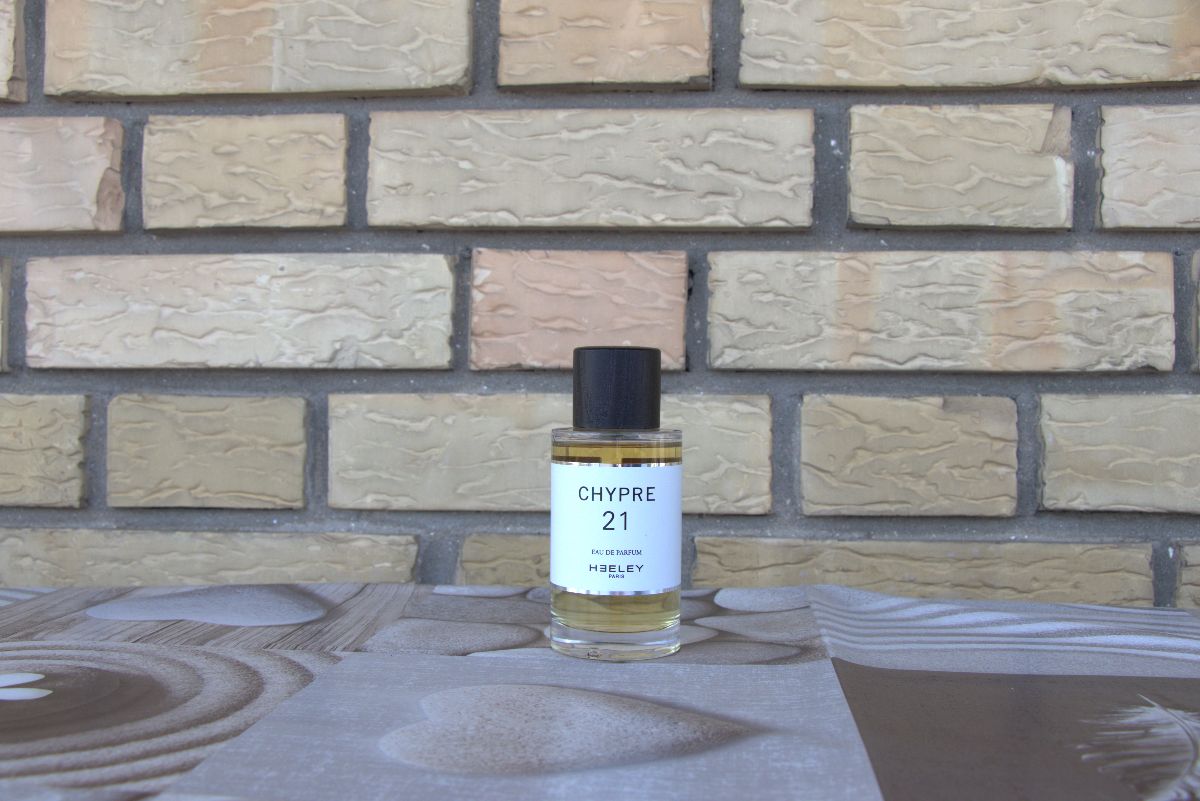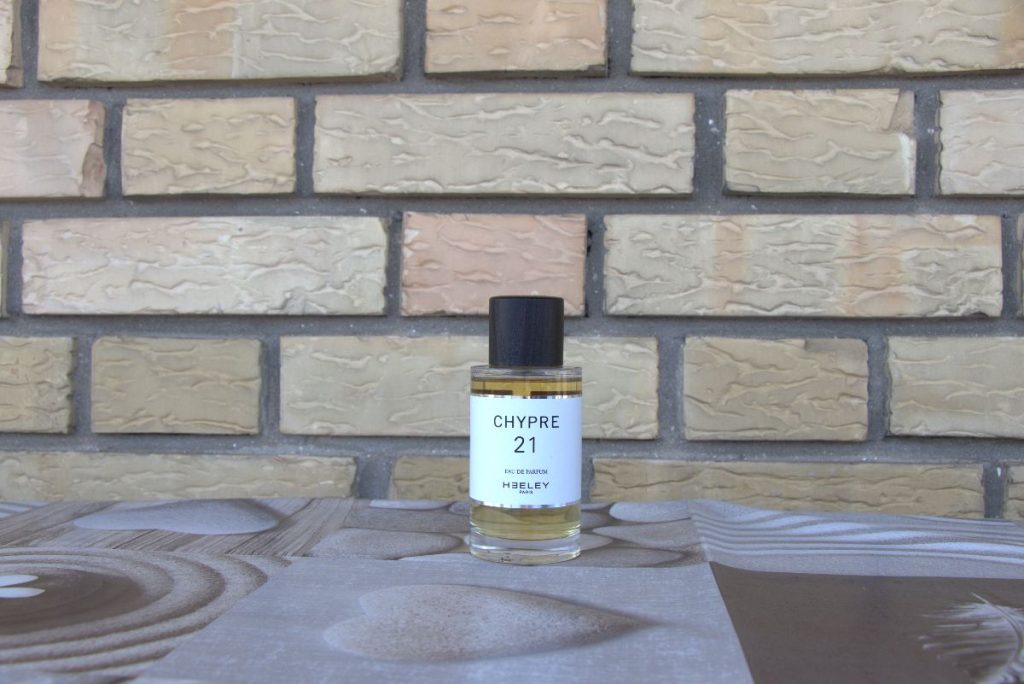 Heeley's Chypre 21 is a modernized tribute to the timeless chypre genre I believe is worth checking out. It has its flaws, but those don't undermine the fact that is a versatile fragrance you might like.
The departure from traditional chypre fragrances might be disconcerting, but keep in mind that the newcomers will appreciate the modern twist that sets it apart from the classics.
While this scent may not appeal to those seeking a strictly traditional chypre experience from the past, its uniqueness in the form of additional saffron and sea notes makes it an intriguing option for hobbyists looking for a contemporary take on a once popular fragrance theme.
If you ask me, I would give it a go and see whether it suits your taste.
What are your thoughts about James Heeley Chypre 21? Let's start a conversation and let me know in the comment section below.
In case you are in doubt about whether you should consider buying any fragrance or not, it's always good to take a look at Scent Grail's S.P.A. Signature Factor Guide.
It is easy to use and the most relevant perfume-buying guide on the web. This way, you can check out if a particular fragrance is worth checking out, and potentially find your signature perfume.
PLEASE CONSIDER CONTRIBUTING TO SCENT GRAIL
If you enjoy my blog and want to help me continue creating content, there are several ways you can support me:
I am incredibly grateful for your support, as it holds tremendous significance to me. Your generosity enables me to persist in crafting content that celebrates the wonders of the perfume world and encourages others to start this beautiful journey. Your backing is truly appreciated, and I eagerly anticipate sharing more of my creations with you in the times ahead. Keep smelling great!
Find out more Scent Grail articles about perfumery, check out top lists, and other helpful reviews via the links below:
REVIEWS
TOP LISTS
SCENT GRAIL LEARNING CENTER
Until next time, have a great time, and keep smelling like a million bucks!
Best, Marin!
#scentgrail #scentgrailtribe
Scent Grail on Social Media: Facebook | Twitter | Instagram | Pinterest
Your number one source for Holy Grail Signature Scents.

– Marin Kristic