Acqua di Parma Colonia Club is a green aquatic fragrance for men and women released in 2015. The fragrance is a flanker of the original Acqua di Parma Colonia from 2016 and is inspired by dressage.
In general, the niche perfume house is one of my favorite fragrance brands. Yet, buying the 2015 flanker, and the successor of Colonia Intensa, Colonia Assoluta, and Colonia Essenza has been a complete wild card blind buy.
Not only I'm not into a full-on 100% old school green scents, but reading other blog reviews and watching YouTubers' opinions have been mixed at best.
What made me buy this Acqua di Parma scent anyway? The three following reasons:
I trust my intuition and nose first, and the fact Acqua di Parma almost always creates at least very good perfumes.
The inclusion of Ambergris is enough for me to test a perfume, no matter how big or small the percentage of the ingredient is.
The confirmation from my brother(also a perfume connoisseur) that the scent is underrated masterpiece I shouldn't miss out.
Acqua di Parma Colonia Club in three words: GREEN – SALTY – GLAMOROUS
Affiliate Disclosure: As an Amazon Associate I earn from qualifying purchases. By purchasing via provided links/banners comes at no additional cost to you. Scent Grail only recommends products and/or services that are insightful and helpful to readers. For more info please read Affiliate Disclaimer.
Don't have the time to read the review right now? No worries! Here are my 5 quick takes:
The best green aquatic fragrance on the market
Affordable and long-lasting high-quality niche fragrance released in 2015
Versatile and works in any season and occasion
Underrated hidden gem masterpiece to stand out from the rest of the crowd
Marketed as a unisex fragrance, but works better on men
Let me tell you how one sleeper hit fragrance is exactly what you need to shake up your perfume collection.
Brand and Perfume History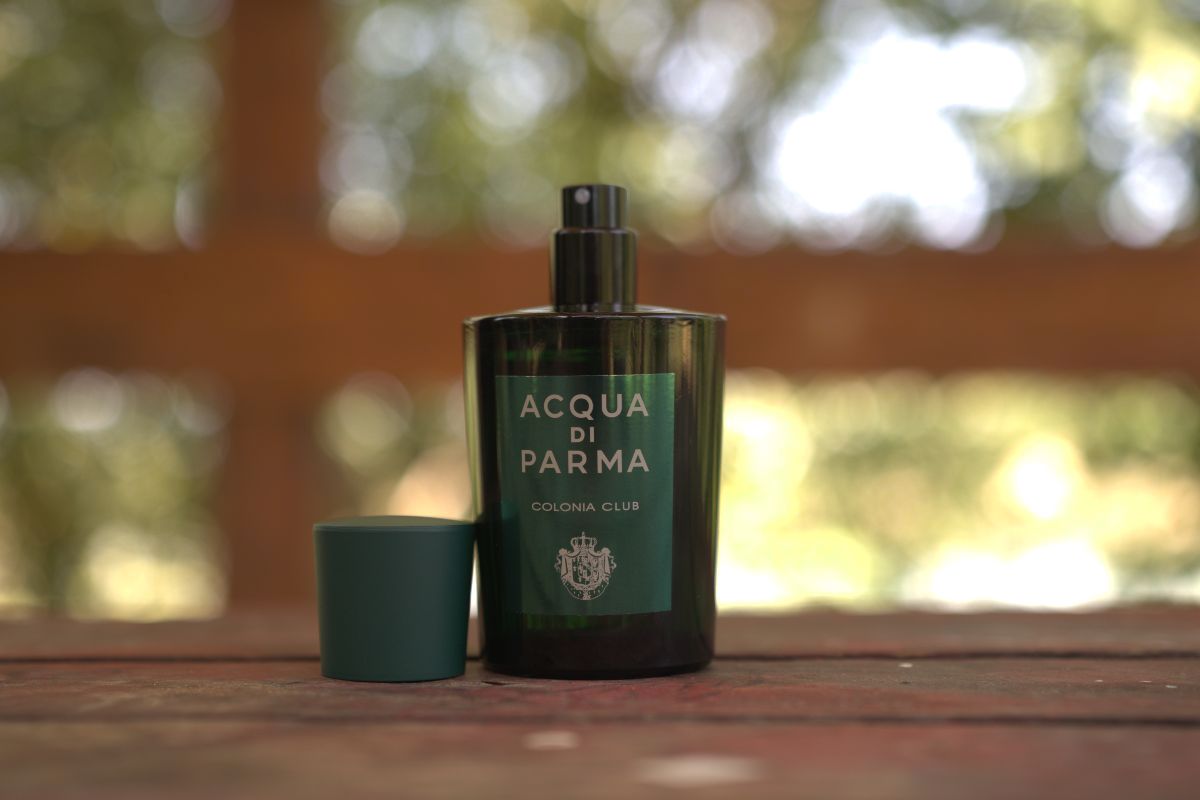 Acqua di Parma is one of the oldest perfume brands in Italy, well-known for its everlasting Colonia fragrance line that alongside perfume and accompanying perfume products, also sells bathrobes, grooming products, and leather goods.
Acqua di Parma was founded in 1916 by the Italian baron Carlo Magnani. Like all great stories, it all started in a small laboratory in the city of Parma.
Inspired by barons' travels across the globe, and encapsulating the Italian lifestyle, skillful chemists created a fresh and modern scent called Colonia.
As you may guess, the fragrances from that era were much denser and had a heavier note construction. With its Art Deco bottle style and unusual fragrance composition, Colonia became the most-know fragrance of its time and the first Italian cologne.
Throughout the last century, its popularity grew even more and spawned many successful flankers. The Colonia was so influential that it's not unusual to pick its unmistakable scent profile in various other beauty, skin-care, and hygiene products.
The company was acquired by LVMH in 2001. Since then, they have opened the luxury Blu Mediterraneo Spa in Sardinia and in Venice.
Acqua di Parma Colonia Club Story
There's no doubt that the creation and backstory of Acqua di Parma Colonia Club are inspired by the European upper class(landed gentry), privileged lifestyle, polo sports, dressage, and carefree life.
Or is this something that immediately comes to our minds when we smell this kind of fragrance? Either way, what Acqua di Parma wanted to tell and sell is in a similar way to what did Ralph Lauren and Paco Rabanne in the 1970s but with a modern twist to it.
Classic image and contemporary style are what Club Colonia is all about. The combination of a bitter, but at the same time, fresh combination of citruses intermingled with natural mint that transitions into a musky-marine perfume evokes the idea of outdoor activity.
The aforementioned idea is even more enhanced in the press material by Acqua di Parma and the pictures showing the synergy of the horse and the rider.
There is no perfumers name attached to this creation.
Perfume Theme
Acqua di Parma official blurb: "With the eau de cologne for men Colonia Club, Acqua di Parma has created a fresh and stylish embodiment of contemporary Italian living. Discover this refined and elegant olfactory interpretation of classic Italian cologne.
Enjoy the delicate fragrance of the eau de cologne Colonia Club that Acqua di Parma created for men. Elegantly dynamic and fresh, the Colonia Club scent is characterized by original top notes of neroli, mint, and galbanol. The energetic vitality of the mint and the freshness of the galbanol give a new spicy perspective to the traditional Colonia.For the gentleman who experiences life with passion!"
Notes and Classification
Perfumer: n/a
Perfume Oil Concentration: Eau de Cologne
Fragrance Type: Green Aquatic
Release Date: 2015
Target Audience: Unisex
Most dominant notes: Mint, Ambergris, Lavender
Age Group: 25+
Seasons: Spring, Summer, and Fall
Occasions: Business, Leisure, Sports, Night Outs
Longevity and Sillage: 6 – 8 hours with moderate projection
The recommended number of sprays: 4 – 6
Compliments: Medium
Likeability: Medium
Uniqueness: 5/5
Value for money: 10/10
Accords: Aromatic, Green, Aquatic
Reviewed batch code: 3128X
Holy Grail Scent Rating: A+
PERFUME NOTES
Top notes: Sicilian Lemon, Petit Grain, Bergamot, Sicilian Mandarin, Mint, Neroli
Heart notes: Lavender, Geranium, Galbanol
Base notes: Haitian Vetiver, White Musk, Ambergris
Perfume Presentation
Colonia Club comes in the recognizable Acqua di Parma Art Deco bottle in a dark green color emphasizing even more on the outdoor pursuits, and sports clubs.
In the whole Acqua di Parma fragrance line, it is still the only one that comes in this color variation. What resembles the most topic and visually are vintage Brut and Pino Silvestre.
As far as my favorite Acqua di Parma bottle designs, Clubs comes as a close second to Essenza.
PRO TIP: Be careful with the freshly purchased Acqua di Parma bottles and how you handle the cap. During the first couple of wears, the cap holds the atomizer tightly, and I don't recommend pulling it by force.
The bottle is accompanied by a dark green cylindrical box that protects the bottle well, but due to the cardboard feel of the whole packaging, and the "loose" nature of the box, I recommend handling it with care.
Acqua di Parma Colonia Club comes as an Eau de Cologne in 20 ml, 50 ml, 100 ml, and 180 ml sizes. The accompanying assortment includes hair and shower gel, deodorant stick, and deodorant spray.
My Experience With Perfume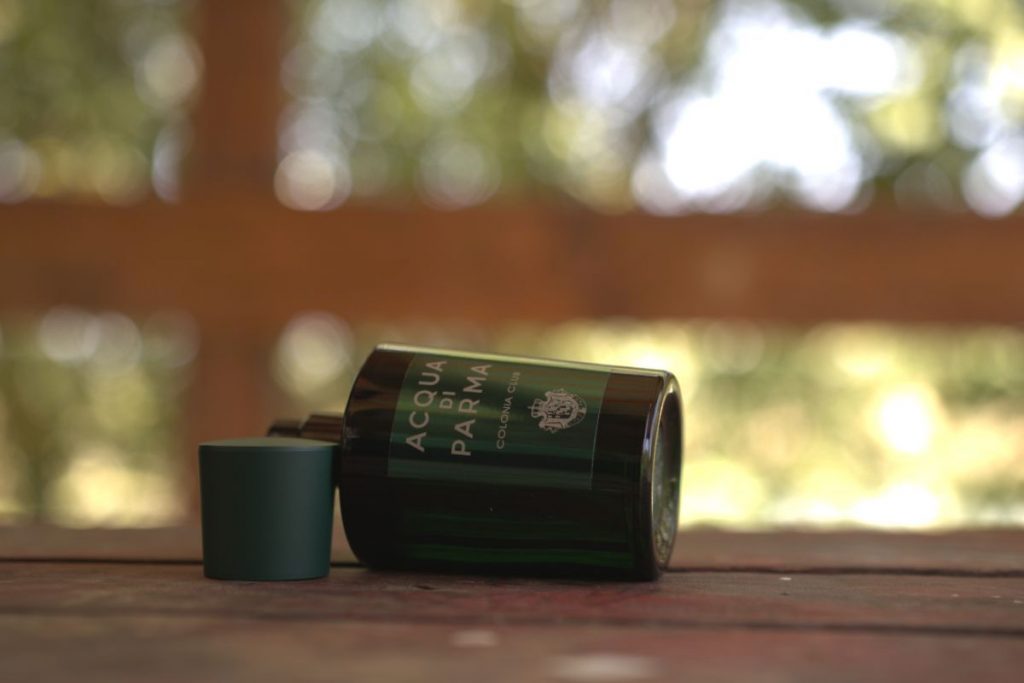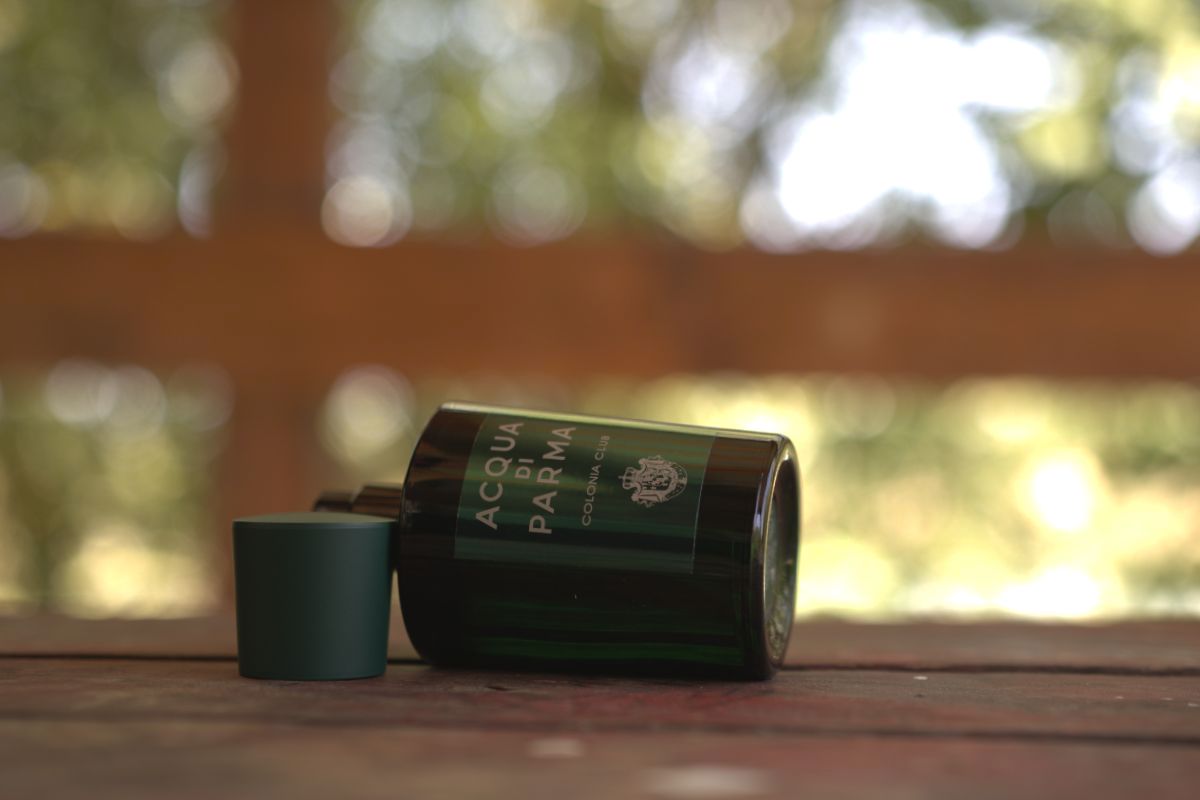 The only truly green fragrance in Acqua di Parma's assortment is almost completely neglected, and I wonder what happened here?
Was it the wrong marketing trying to sell something to youngsters that are generally associated with a little older crowd, or is it something else?
Due to the mixed reception, I was skeptical about how this one will turn out, and will it be an instant return. The days when I wore Brut or took a couple of splashes of my grandad Pino Silvestre are long gone.
I'm pleased to tell you that the negative or mixed reviews are not what this fragrance is and what a giant hidden gem masterpiece perfume we have on our hands.
Does it have fougére elements? Yes, it does. Does it smell old fashion? I am glad to say that it smells 100% modern with a perfect touch of elements found in the legendary scents from the 1970s.
Now, if this is not the first review about this perfume, let everything go you read up until this point and enjoy the ride.
Top Notes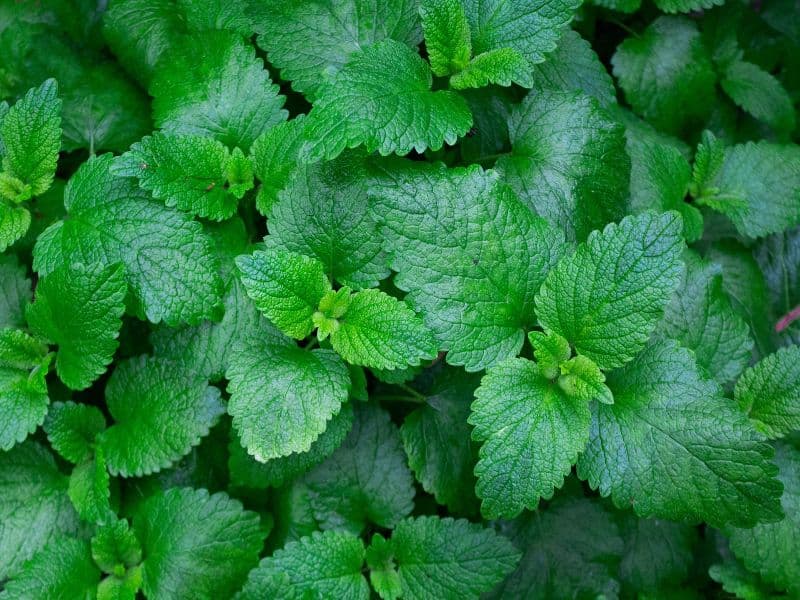 Sicilian Lemon
Petit Grain
Bergamot
Sicilian Mandarin
Mint
Neroli
Acqua di Parma Colonia Club provides a great wearing experience with a clear transition from top to base notes.
The scent starts out with a burst of a natural-smelling combination of citruses. To my nose, bergamot, and orange and the two most distinct notes that jump out, and are combined with a backbone of neroli.
The refreshing start unleashes the powerful mint, and thankfully, not the sweet kind of mint we see in many designer and niche fragrances of today.
The mint present here is literally the essential oil of real mint that is green and reminiscent of a smell if one would crush mint leaves between the fingers.
One cool thing that happens if you spray Club after shaving is the sensation of cooling that is common with real mint, and the fragrances that contain the real deal.
I know I'm not the only one that gets transported to green fields and the youth days when we were playing as kids. If a fragrance can transport me to some other place so vividly, it has already accomplished what is supposed to do.
I do wish modern barbershops had this aroma that always seems to linger in the air while getting a clean shave.
The invigorating opening slowly transitions to herbal and aromatic heart notes that pay homage to the original Acqua di Parma Colonia classic.
Heart Notes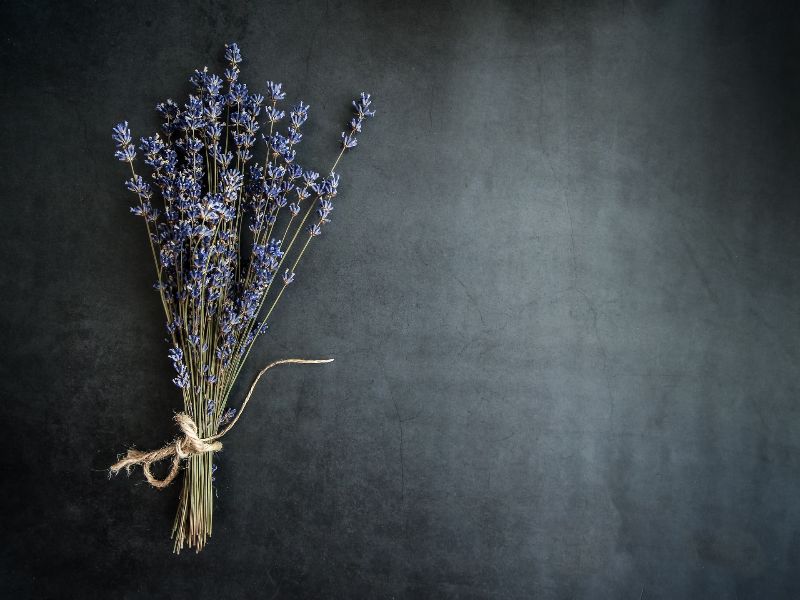 Lavender
Geranium
Galbanol
The scent of bitter galbanum and aromatic lavender amplifies the mint, and some who are more used to wearing easier scents might find this phase somewhat challenging, but at this point, the scent has lost the initial big projection, and it shouldn't be an issue.
Now, while all of these notes and accord are working together to bring out the best of citruses and herbs, a touch of saltiness and aquatic-like accord pops out.
If you know how Giorgio Armani Aqua di Gio Profumo smells like, you know exactly what I mean.
This unexpected marine-like twist during the mid-notes is what makes this perfume composition stand out from thousands of other fougéres that dry down to the bitter, mossy, or woody base.
Real or not, the ambergris here smells just like ambergris should. Musky, deep, and salty. The first time I wore it, this was the point that imitatively hooked me up, and I knew I has something special in my hands.
Usually, the ambergris is known for its unique musky character, but it can also smell salty and watery. Thus, anyone interested in how the most expensive perfume ingredient smells should start here.
Unfortunately, I do feel that people have based their opinions on the opening since I cannot imagine anyone not liking Club Colonia when the opening evaporates and keeps the scent modern, complex, and rich.
Yes, the mint is present throughout the scent life, but never overbearing.
Base Notes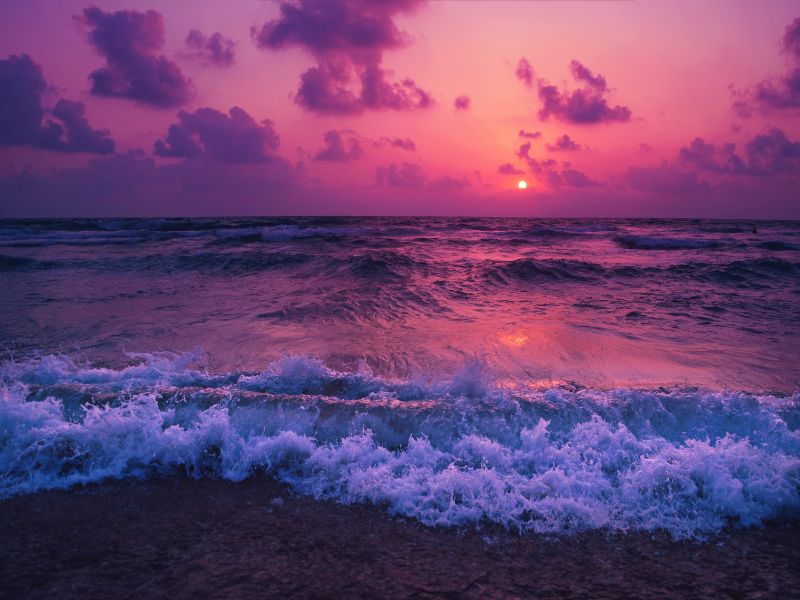 Haitian Vetiver
White Musk
Ambergris
In the dry down, Club softens into this melange of soft musk, and ambergris. To my nose, vetiver is undetectable. Which is fine, since it seems I have fallen out of love lately with that note.
FUN FACT: The ambergris accord in Colonia Club smells different than sharp ambroxan in Dior Sauvage, and the upscaled version found in Escentric Molecules Molecule 02. It is musky, with accords of salty sea breeze.
The sharpness of mint and herbaceous nature from the heart notes have faded, and the aforementioned musk feels more like a second skin rather than for example, animalic castoreum.
In my experience, Club is at its best after the top notes settle into the aromatic heart, while the projection is still moderately stronger.
I'm no stranger to transparent fragrances, yet for that kind of occasion, I always choose something from Hermes.
Performance
The longevity, sillage, and projection are above average for the first two to three hours, and after that, the scent settles to a low projecting second skin. The scent is gone from my skin after 8 hours.
The blending is fantastic, and for an Eau de Cologne, Club performs more like an Eau de Toilette, rather than EDC.
To get a better picture of how something performs, I do test my fragrance on other people and don't get fooled by thinking you cannot smell anything, others will be able to get a whiff of your scent when you get close enough.
LONGEVITY: 6 – 8 hours
PROJECTION: Medium
SILLAGE: Medium
Target audience and compliment factor
Like many other niche brands, Acqua di Parma has joined the same bandwagon and marketed Club as a unisex perfume.
What do I think about it? Well, if you are a woman, you better test it out to see does it works for you. For me, this is only a male scent, and many, especially older consumers might get reminded of their male family members wearing something similar to this in their youth.
Once in a while, someone will give you a comment that you smell clean, fresh, and good. Especially while the fragrance is still developing. Citruses and musk never go out of style.
AUDIENCE: Men and Women
AGE RANGE: 25+
Dress code and occasions
Polo shirts, suits, business casual, or sporty. You name it. Club is a super versatile scent that works anywhere on any occasion practically.
I have worn it even as my night-out fragrance during the summer, and I have to tell you that it works like a charm. During the summer nights, mint keeps me refreshed, and salty muskiness seems to attract people's attention.
Thus, I don't want to place it in any season or where to wear it. Choose it for yourself and dress nicely. It just works. If you can wear Dior Sauvage somewhere, you bet that Colonia Club works for the same occasion.
SEASONS: Spring, Summer, and Fall
OCCASIONS: Business, Leisure, Sports, Night Outs
DRESS CODE: Suits, Polo Shirts, Smart Casual
Uniqueness and value for money
In today's world of sweet and ambroxan-based perfumes dominating the beauty market, Colonia Club is, funnily enough, the breath of fresh air.
There are a couple of niche scents that do a similar theme but are few and far behind. Rarely will you find someone smelling similarly to you when you wear Acqua di Parma in general.
Club is recommended to perfume hobbyists, and gents that want to smell classy and unique.
UNIQUENESS: 5/5
VALUE FOR MONEY: 10/10
Pros and Cons
Here are some better and weaker parts of this perfume:
Pros
The most modern Aqua di Parma fragrance in the whole classic line
Natural smelling
Versatile
The best way to get to know how Ambergris smells like
A hidden gem and a masterpiece fragrance
Cons
Not really a unisex fragrance. Recommended to more mature gentlemen
You have to like mint in order to enjoy this perfume
Collection & Similar Perfumes
Acqua di Parma Colonia Club is a part of the heritage Acqua di Parma line:
If you liked Colonia Club, you might also like these fragrances:
Creed Green Irish Tweed – a woody floral fragrance released in 1985. The main notes include Lemon Verbena, Ambergris, and Violet. The lasting power is 10 – 12 hours with moderate projection.
Carven L'Eau Intense – a citrus aromatic fragrance released in 2016. The main notes include Mint, Lavender, and Lemon. The lasting power is 8 – 10 hours with moderate projection.
Amouage Beach Hut Man – a woody aromatic fragrance released in 2017. The main notes include Mint, Ivy, and Vetiver. The lasting power is 12+ hours with great projection.
Frequently Asked Questions
Here are some answers to the most popular questions asked about this perfume.
Is Acqua di Parma Colonia Club unisex?
Acqua di Parma is a green aquatic fragrance for men and women released in 2015. The main notes include Mint, Ambergris, and Lavender. Contrary to the marketed audience, Club Colonia works better on gentlemen older than 25 years.
What does Acqua di Parma Colonia Club smell like?
Club Colonia smells like freshly crushed mint leaves, combined with the zesty citruses, and an aquatic touch coming from the note of ambergris. The perfume lasts 6 – 8 hours with moderate projection. Seasons: Spring, Summer, and Fall. Occasions: Business, Leisure, Sports, Night Outs
Which Acqua di Parma is best?
The best Aqua di Parma fragrance is Colonia Essenza. Essenza was released in 2010 and is a fragrance for men. Essenza di Colonia is a flanker to original Colonia from 1916 and includes citrusy-woody notes such as bergamot, mandarin, orange, petitgrain, neroli, lily of the valley, jasmine, cloves, patchouli, vetiver, and white musk.
Conclusion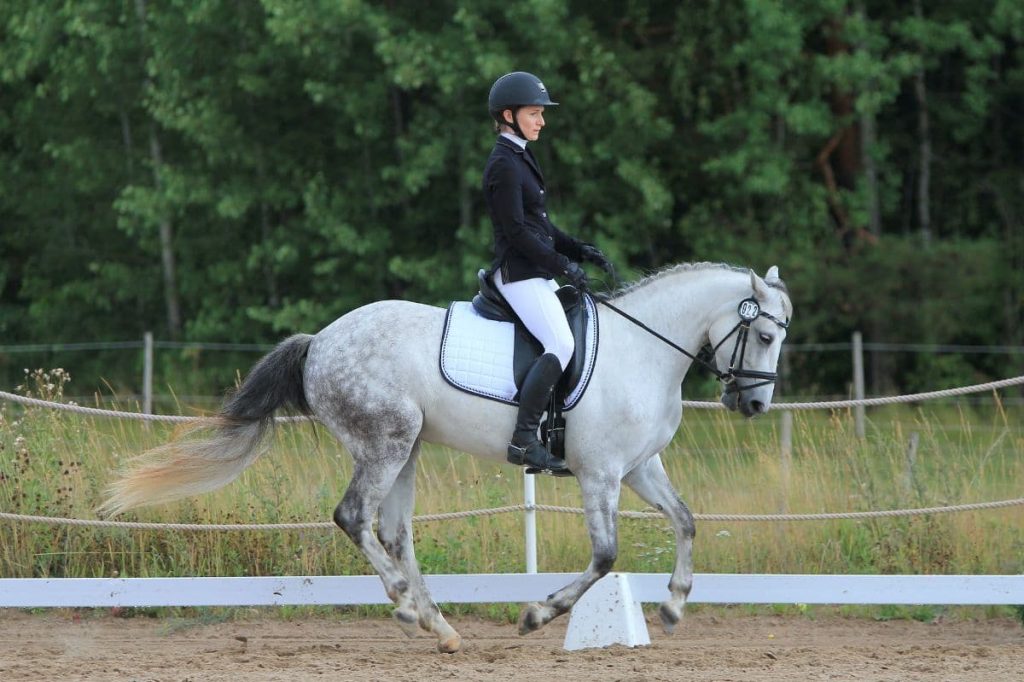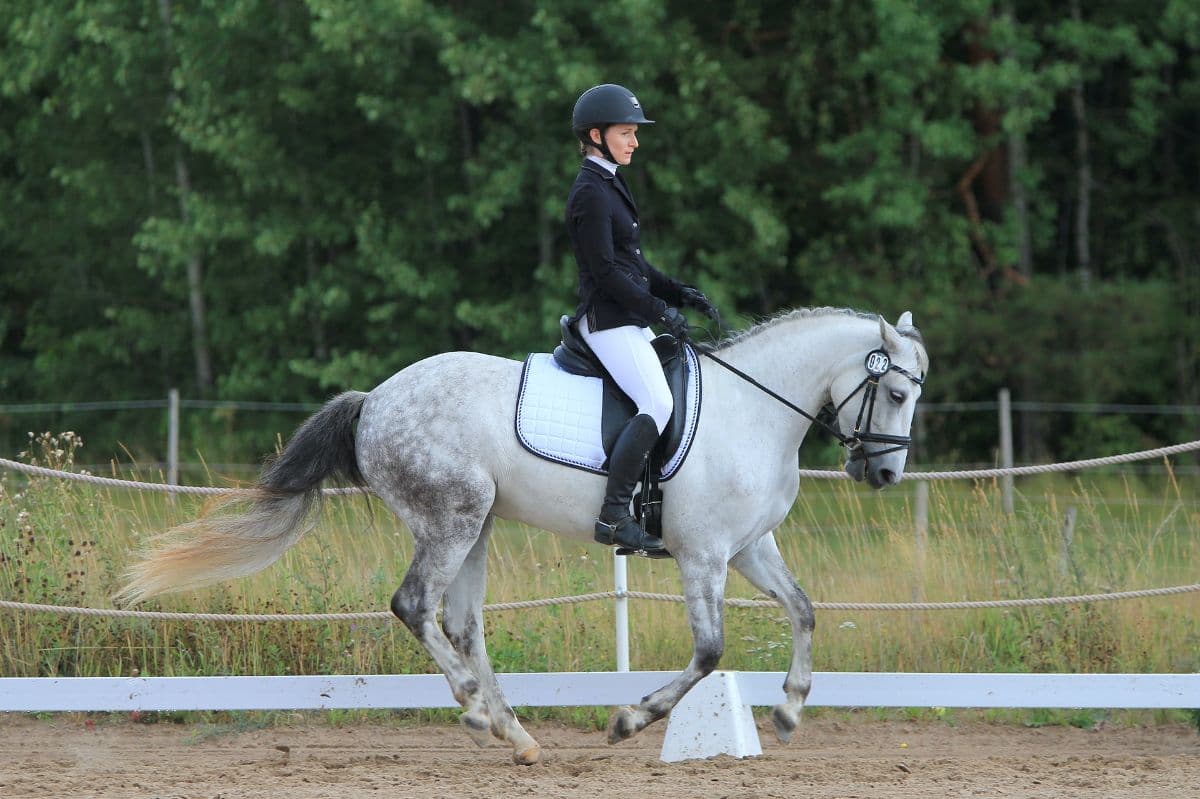 In the end, we choose how and what we want to smell like. Personally, Acqua di Parma Colonia Club is almost as good to me as Colonia Essenza is, and the one scent that shouldn't be overlooked no matter what reviews say.
That's why, you have my full recommendation to try something new, and treat yourself with a photorealistic picture of a happy, luxurious and glamorous life in a bottle.
What are your thoughts about Colonia Club? Have you tried it? Do you like it? Let's start a conversation and let me know in the comment section below.
In case you are in doubt whether you should consider buying this fragrance or not, it's always good to take a look at Scent Grail's S.P.A. Signature Factor Guide.
It is easy to use and the most relevant perfume buying guide on the web. This way, you can check out if a particular fragrance is worth checking out, and potentially find your signature perfume.
Scent Grail content is free for anyone to use without anything hiding behind the paywall. If you would like to help me do more great articles like this, you can donate via PayPal. Much appreciated.
Find out more Scent Grail articles about perfumery, check out top lists, and other helpful reviews via links below:
REVIEWS
TOP LISTS
SCENT GRAIL LEARNING CENTER
Until next time, have a great time and keep smelling like a million bucks!
Best, Marin!
#scentgrail #scentgrailtribe
Scent Grail on Social Media: Facebook | Twitter | Instagram | Pinterest
Your number one source for Holy Grail Signature Scents.

– Marin Kristic