I had my doubts about Escentric Molecules Molecule 01, and whether should I buy it or even do a proper review. You see, what you see here is not your typical perfume per se.
What Molecule 01 is, well, it resides somewhere between abstract art and a perfume concept that went so much beyond perfumers Geza Schoen's expectations, which turned into a global phenomenon that redefined what niche perfumery actually means from that point onwards.
Throughout the years, I have heard about this fragrance, but never really cared for the "one molecule" kind of thing until recently.
As you may know, this and the whole "Molecule" side of the fragrance line is composed just of a single molecule that is usually used in the hundreds of perfumes as a base and a fixator.
If there is one thing I realized with testing Geza's masterpiece, that is not until you try one of his offerings, do you actually know how does a single molecule smell like.
You and I have probably seen many times readers mentioning how something smells like Iso E Super, and ambroxan. I guarantee that you will change your mind about how does something smells when isolated liked this, only after you have tried it in this kind of form.
Escentric Molecules Molecule 01 in three words: SEXY – SKIN – SCENT
Affiliate Disclosure: As an Amazon Associate I earn from qualifying purchases. By purchasing via provided links/banners comes at no additional cost to you. Scent Grail only recommends products and/or services that are insightful and helpful to readers. For more info please read Affiliate Disclaimer.
Don't have the time to read the review right now? No worries! Here are my 5 quick takes:
Ideal for people sensitive to perfumes as a signature fragrance
A woody fragrance with an alluring velvety scent profile
Created by master perfumer Geza Schoen in 2006
Best used as a daily casual and work fragrance
Some people are anosmic to Iso E Super molecule which may deteriorate the experience
This had to be one of the wildest experiences I've had with a perfume, and a review that's most unique you've seen so far on Scent Grail.
Brand and Perfume History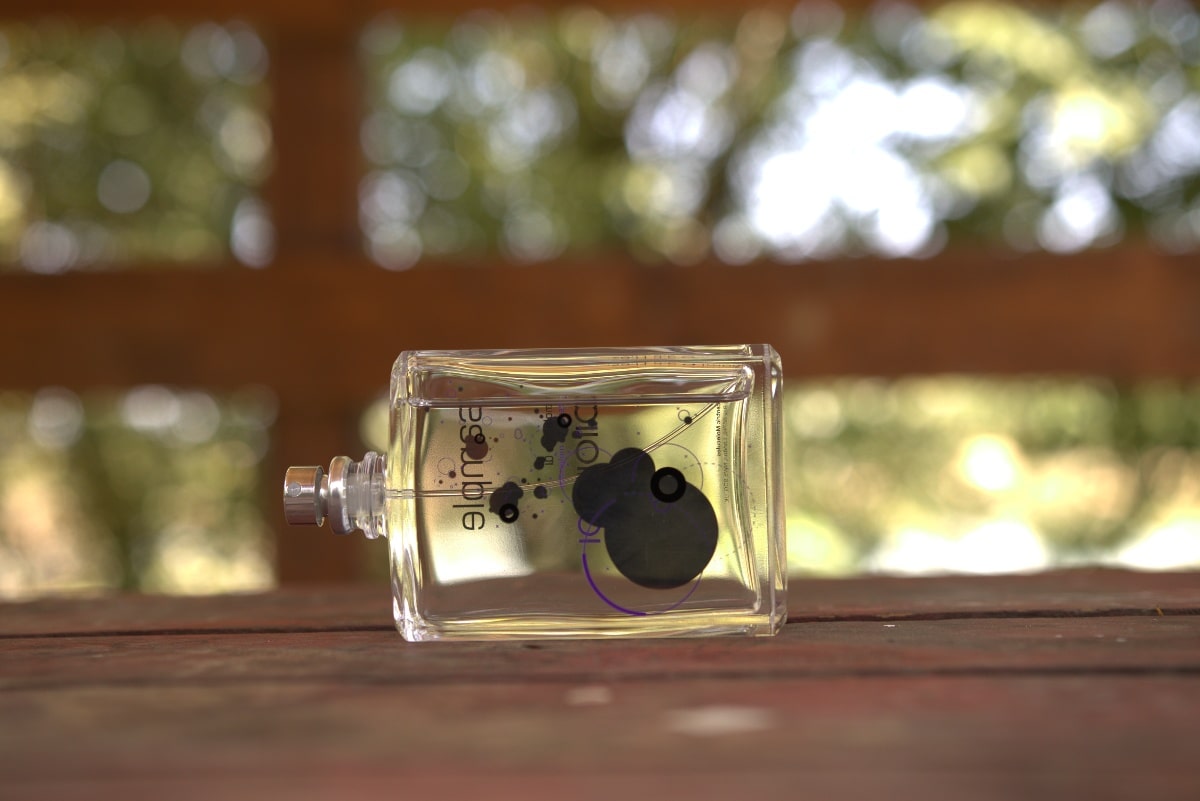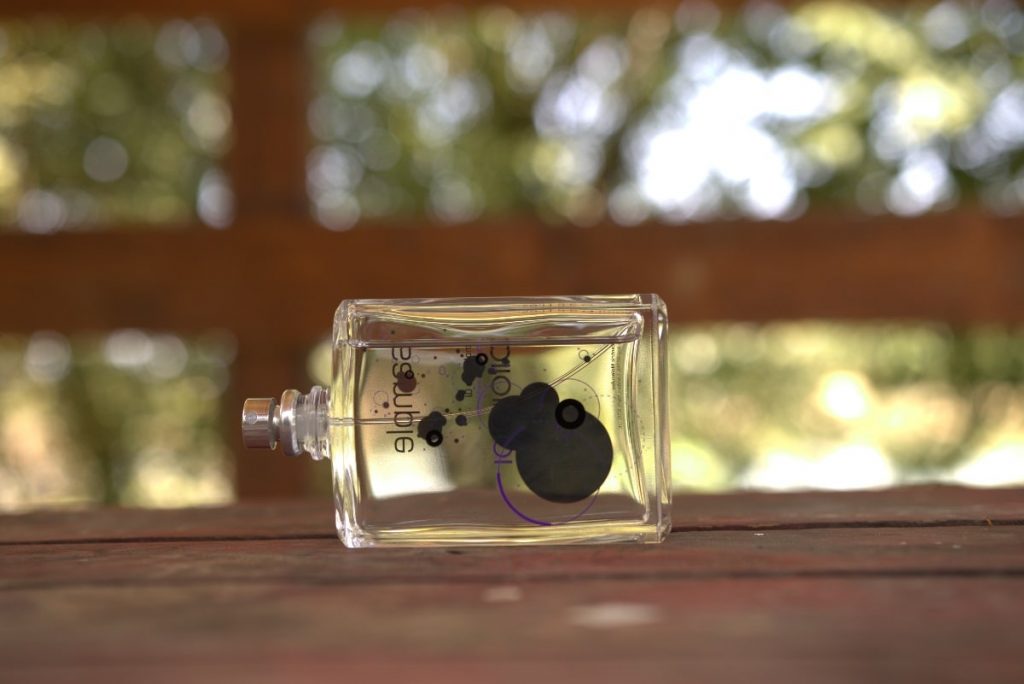 Escentric Molecules is as far as my knowledge serves me, the only kind of perfume brand in the world that does this kind of single-molecule releases so far.
Yes, they do release in pairs from the same line created around a single molecule as well, designated for those who want a more centered rounder experience and yes, there are other niche brands that have released similar fragrances as well, but no other brand has the same revolutionary focus like Escentric Molecules.
Escentric Molecules History
Escentric Molecules was founded by a German master perfumer Geza Schön in 2005 in cooperation with ThisCompany and MeCompany British companies.
He trained in this perfume profession at Haarmann & Reimer, and not until he smelled Iso E Super in isolation, that he realized something highly unusual about this particular molecule.
That was if you mix a highly concentrated Iso E Super molecule with perfumers alcohol, does it gives a pheromone-like impression to a wearer, and especially to people around the person that wears it.
What sealed the deal for Geza was a night out with his buddy who isn't into fragrances, and a suggestion to try out aroma-molecule itself and see how does he like it.
According to Geza Schoen, "ten minutes later a woman came over and said 'It smells so nice here!' And it was just Iso E Super. On its own. It was like a magic drug." The rest is history.
During the next couple of years, he gained a reputation by doing perfumes for several other brands such as Diesel, Ormonde Jayne, and FCUK, before the company was founded.
Today, Escentric Molecules have 13 perfumes in their selection. There are five Molecules and five Escentric Molecule fragrances at this point.
Also, in 2021, the brand launched a new line:
Molecule 01 + Mandarin
Molecule 01 + Iris
Molecule 01 + Patchouli
Geza Schoen notable work outside Escentric Molecules brand:
Baldessarini Ultimate
Clive Christian X For Men
FCUK Her
Ormonde Jayne Frangipani
Ormonde Jayne Man
Ormonde Jayne Woman
Ormonde Jayne Tolu
Ormonde Jayne Nawab of Oudh
Geza is a winner of the Outstanding Artist Award for Interdisciplinarity in 2016 and 2017. Millions of consumers have realized that you cannot go wrong if you are looking for high-quality signature-worthy perfumes if you choose Escentric Molecules.
Molecule 01 Story
The story of Molecule 01 is a simple but daring one. Geza Schoen may have been inspired by the reactions from public testings on his friends, and the impression of the pure single-molecule smell of Iso E Super, but it took an act of real courage to launch a company based on this concept.
It is also important to note that while the Geza Schoen name stands beside this creation, the molecule itself has been synthesized by another company, long before there were Escentric Molecules.
Now, we come to the most important question in this review. What is Iso E Super? Iso E super(Tetramethyl acetyloctahydronaphthalenes) is a molecule patented by IFF in 1975.
This synthetic aroma does not exist in nature, and besides perfumery, it is also used as a fragrance ingredient in laundry products and cosmetics.
The scent profile Iso E super molecule gives is a sandalwood-like and cedarwood-like scent aroma with a touch of muskiness.
It is funny looking now at the initial thoughts of Geza where he shared that Molecule 01 will appeal only to the artists, the freaks, and the outsiders.
If you have a niche perfume shop nearby, just ask what are the top 3 best-sellers there. I can almost guarantee that Molecule 01 will always be there.
Like it or not, the global impact this simple, yet three-dimensional fragrance had on the perfume industry, and the general trends cannot be ignored.
Perfume Theme
Escentric Molecules official blurb: "Molecule 01 consists of the molecule Iso E Super pure and singular.
Iso E Super is a molecule that hovers close to the skin to create an indefinable aura round the wearer.
It is characterized by a hyper-modern cedarwood note with a velvety sensation. Perfumer Geza Schoen explains its allure: "Iso E Super is one of those skin-sexy scents that makes you want to nestle into it. It's comforting, cocooning."
Iso E Super has a marked intermittence. To the wearer, it seems to vanish and then re-appear. This is due to the way it bonds with receptors in the olfactory system, only slowly releasing to make way for a fresh charge of the molecule on the receptors."
Notes and Classification
Perfumer: Geza Schoen
Perfume Oil Concentration: Eau de Toilette
Fragrance Type: Woody Musk
Release Date: 2006
Target Audience: Unisex
Most dominant notes: Iso E Super
Age Group: 18+
Seasons: Any season
Occasions: Any occasion
Wearability: Easy
Longevity and Sillage: 8 – 10 hours with moderate projection
The recommended number of sprays: 4 – 6
Reviewed batch code: n/a
Uniqueness: 5/5
Value for money: 5/10
Perfume Color Palette: Brown, White, Orange
Holy Grail Scent Rating: A
PERFUME NOTES
– Iso E Super
Perfume Presentation
What you see in the pictures is a tester unit, and I haven't had a chance to see the box yet, but by looking at the other reviews, and pictures, it follows the same design and patterns with holographic touch, as with the bottle.
I have seen comments from other people criticizing the simple bottle look without the cap, and the aluminum protection that usually goes around the atomizer neck.
Therefore, I have to agree with the most that the bottle is an "easy" way of delivering a half-baked end product. The sprayer quality is also just alright, but nothing special.
Even with all of these criticisms, it does go well with all the minimalistic things going on here, but my main issue was the batch code, which I cannot read no matter what I do. So, unfortunately, no batch code this time.
My Experience With Perfume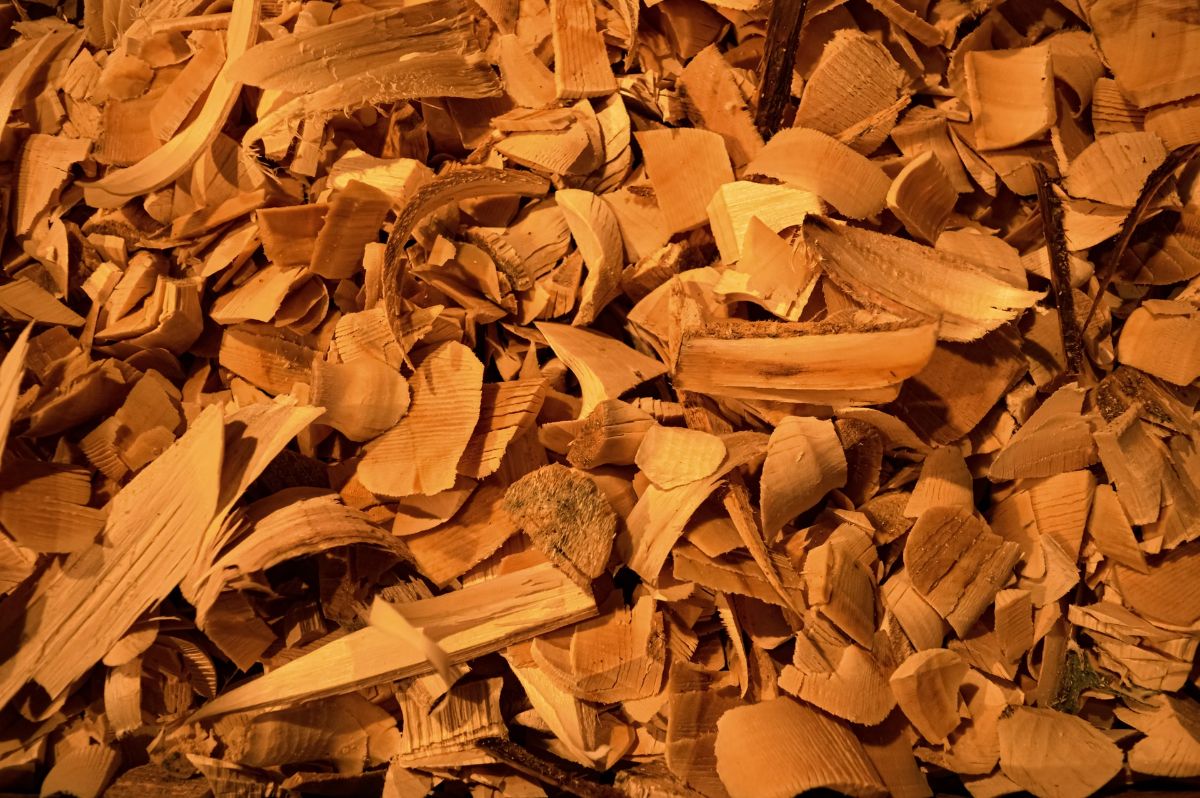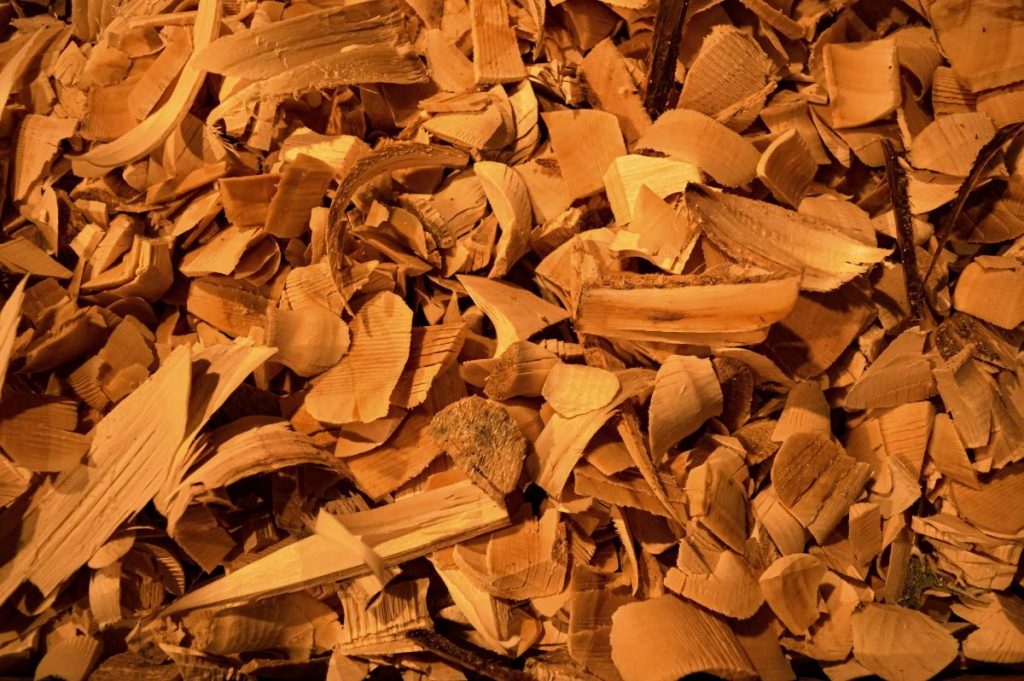 Should you buy this fragrance, and why did it place such a polarizing scent in the Holy Grail Scent category?
I could have done this review way back, and my initial thought wasn't so good, but I couldn't ignore the bigger picture here. I mean, the millions of fans cannot be all wrong, could they?
Well…let me clear up all the confusions and questions you might have.
Scent Development
Wait. What? Where are the usual top, mid, and base notes here? If we take it like the brand is trying to sell it out, there's none, or is there?
You see, while I might provide you the reviews from someone who is probably just like you, a consumer, the years of experiencing different perfumes have thought me a thing or two.
That is, there is always something more hiding beneath the first impression. I remember the day I received this scent quite clearly, and yes, I have seen all the reviews and all the videos on YouTube regarding this one, before purchasing it.
I just had to confirm it to myself, have I just wasted $100 bucks on the water in the bottle with almost no scent at all?
My first thoughts were, oh no, everyone was right. Besides the first 10 seconds of faint pencil shavings kinda scent, there was nothing. I mean, nothing at all. 100% anosmic.
Straight away, I was ready to return it and bash it to death, and beyond. But, I have postponed my impulsiveness to return the bottle and decided to give it at least a couple of wears to see if my nose will adjust to Iso E Super and start to pick it up.
The twist I experienced during my journey with Escentric Molecule 01 defined how will I look upon everything else in the perfume world.
Not only that with each wear, the fragrance got stronger, but the people around me started to pick it up more often as well.
I mainly get the dry woody scent, but there is more here than one molecule. Depending on the temperature, I get Bergamot, Lemon, Cedar, Musk, and Incense.
This perfume is in my opinion the ultimate signature scent for people who don't like wearing perfumes, or for those who don't want to offend anyone with their perfume.
The beauty in simplicity often surprises us when we don't expect it. Just like a new friend, give it a couple of chances before forming an opinion. It will be a well-rewarded experience.
I have to agree with the brand when they say it seems to vanish and then re-appear, which is not just a marketing scheme to make you buy scented water. But, I'll talk about this in a couple of paragraphs down below.
Sometimes, you don't need a fragrance that wears you, instead, with Molecule 01, people will get closer to finding out what you are wearing.
There is one unfortunate thing about this. Some people are anosmic to Iso E Super, and will not detect it even with repeated wears.
This is why I highly recommend you sample it before dedicating it to the full bottle purchase. But, there is one plus side to all of this.
Many people use this perfume as a fragrance booster for their weak-performing fragrances, and it works like charm.
I had used it so far on stuff such as Hermes Concentre D'Orange Verte, and it gave Hermes an additional hour or two of performance. Apparently, each 100 ml Molecule 01 bottle contains 65% of Iso E Super.
What I recommend doing is to first spray a couple of sprays of Escentric Molecules, wait a minute or two, and then spray weaker performing perfume. It works best with citrus/floral compositions, and besides performance, it boosts the base as well.
Performance
This may sound strange, but this perfume performs equally great and bad. Sometimes I cannot smell it after two hours from application, and then again, there are times I wake up the next day and smell it clearly.
It performs like a sexy skin scent that comes and goes as it wishes. That's the best I can explain it without going into "scientific" explanations.
Also, you cannot overspray it, so go with as many sprays as you want.
Last but not least, do not test it on the paper strip in the perfume shop. This way, I am 100% sure that you won't smell anything. The skin is your best friend, and as mentioned before, may take a couple of times to adjust your nose to Iso E Super.
Target audience and compliment factor
I'm yet to find a more easy-going and versatile fragrance that gets you this many compliments. This woody composition works on anyone, without age limits. People will smell it on you, and that is a fact.
Just wear it a couple of times to work, or really, anywhere else, and people will start to comment on how good you smell. I have noticed one thing, which is that ladies like it much more than men.
It is not unusual for me to get a compliment across the office when I enter, and my girlfriend notices on a regular basis how good I smell.
Dress code and occasions
Versatility is the name of the game. Although the colder weather will most likely mute it, I have sensed the presence of this perfume in cold and heat.
The only situations where I would opt for something else would be clubbing scenarios during the winter, where truthfully, I would want to smell like something sweeter and louder.
Otherwise, I couldn't find an occasion where this Molecule would smell out of the place.
Uniqueness and value for money
You can't go more unique than with a single molecule, yet I gave 5/10 for money value. I simply cannot ignore the consumers who are anosmic to this formula.
My girlfriend likes it so much that I'm probably gonna have to get another bottle for her as well. I have to emphasize that my uniqueness score is solely based on the perfumer's bravery to release something simple like this.
People who are more into daring and complex perfumes should probably check something else.
Pros and Cons
Here are some better and weaker parts of this perfume:
Pros
Ideal for people sensitive to perfumes
Works equally well on men and women
Compliment magnet
Affordable niche perfume
An easy-going perfume that works in any season and occasion
Cons
Questionable bottle quality
Some people are anosmic to Iso E Super molecule
A simple fragrance that raises the question about the real money value
Collection & Similar Perfumes
Molecule 01 is a part of 5 ingredient series, each dedicated to a different single molecule. Also, each Molecule scent is paired with an Escentric variation that expands the perfume story by adding additional notes to the composition.
Recently, the 01 line was also expanded by three new perfumes released in 2021, which adds one additional note that accompanies Iso E super.
Escentric Molecules Escentric 01 – is a woody spicy fragrance released in 2006. The main notes are Iso E Super, pink pepper, and Amalfi lemon. The lasting power is 10 – 12 hours with moderate projection.
Escentric Molecules Molecule 02 – is an amber fragrance released in 2008. The main note is ambroxan. The lasting power is 8 – 10 hours with moderate projection.
Escentric Molecules Escentric 02 – is an amber floral fragrance released in 2008. The main notes are ambroxan, iris, and jasmine. The lasting power is 8 – 10 hours.
Escentric Molecules Molecule 03 – is a woody fragrance released in 2010. The main note is vetiveryl acetate. The lasting power is 4 – 6 hours with moderate projection.
Escentric Molecules Escentric 03 – is a citrus woody fragrance released in 2010. The main notes are vetiver, bergamot, and ginger. The lasting power is 4 – 6 hours with moderate projection.
Escentric Molecules Molecule 04 – is a woody fragrance released in 2017. The main note is javanol. The lasting power is 10 – 12 hours with moderate projection.
Escentric Molecules Escentric 04 – is a woody fragrance released in 2018. The main notes are grapefruit, sandalwood, and juniper berries.
Escentric Molecules Molecule 05 – is a woody aromatic fragrance released in 2020. The main note is cashmeran. The lasting power is 4 – 6 hours with moderate projection.
Escentric Molecules Escentric 05 – is a woody aromatic fragrance released in 2020. The main notes are cypress, juniper berries, and bergamot. The lasting power is 4 – 6 hours with moderate projection.
The similar perfumes you should check out are from the new Molecule+ line:
Escentric Molecules Molecule 01 + Iris: is a woody floral fragrance released in 2021. The main notes are orris root and Iso E Super. The lasting power is 4 – 6 hours with moderate projection.
Escentric Molecules Molecule 01 + Mandarin – is a citrus woody fragrance released in 2021. The main notes are mandarin orange and Iso E Super. The lasting power is 4 – 6 hours with moderate projection.
Escentric Molecules Molecule 01 + Patchouli – is a woody fragrance released in 2021. The main notes are patchouli and Iso E super. The lasting power is 4 – 6 hours with moderate projection.
Frequently Asked Questions
Here are the answers to the most popular questions asked about this perfume:
What does Escentric Molecule 01 smell like?
Molecule 01 contains only a singular note Iso E Super which is commonly used in modern perfumery as a base note to give a certain fragrance a woodier base. Therefore, the scent profile of Molecule 01 is a combination of cedar and sandalwood that gives a pencil shavings-like olfactory experience.
Which is better Molecule 01 or Escentric?
Depending on your perfume preferences, both Molecule and Escentric editions of 01 fragrance give a different wearing experience. Usually, the Molecule is composed from a single note that performs more like a skin scent, while the Escentric edition is a fully composed perfume with multiple notes and accords.
Is Molecule 01 a good perfume?
Molecule 01 is one of the best signature-worthy perfumes a man or woman can wear. It works in any season, and occasion, and won't offend anyone with its pleasant woody aroma.
Does Molecule 01 smell different on everyone?
Iso E Super smells almost the same on everyone, while it may change its scent profile and projection, depending on the weather conditions.
Can you smell Molecule 01 on yourself?
Due to the velvety nature of the Iso E Super molecule, some may experience scent anosmia to Molecule 01. Thus, it is expected that you won't be able to smell it on yourself for the first couple of times you wear it, while the other people around you will.
Why can I not smell molecule 01?
It takes some time to adjust to the Iso E Super molecule. After you give a couple of wears, you will start picking up the woody scent.
Which Escentric molecule is the best?
Molecule 01 is the best perfume from the entire Escentric Molecules line, followed up closely by Escentric 02.
Conclusion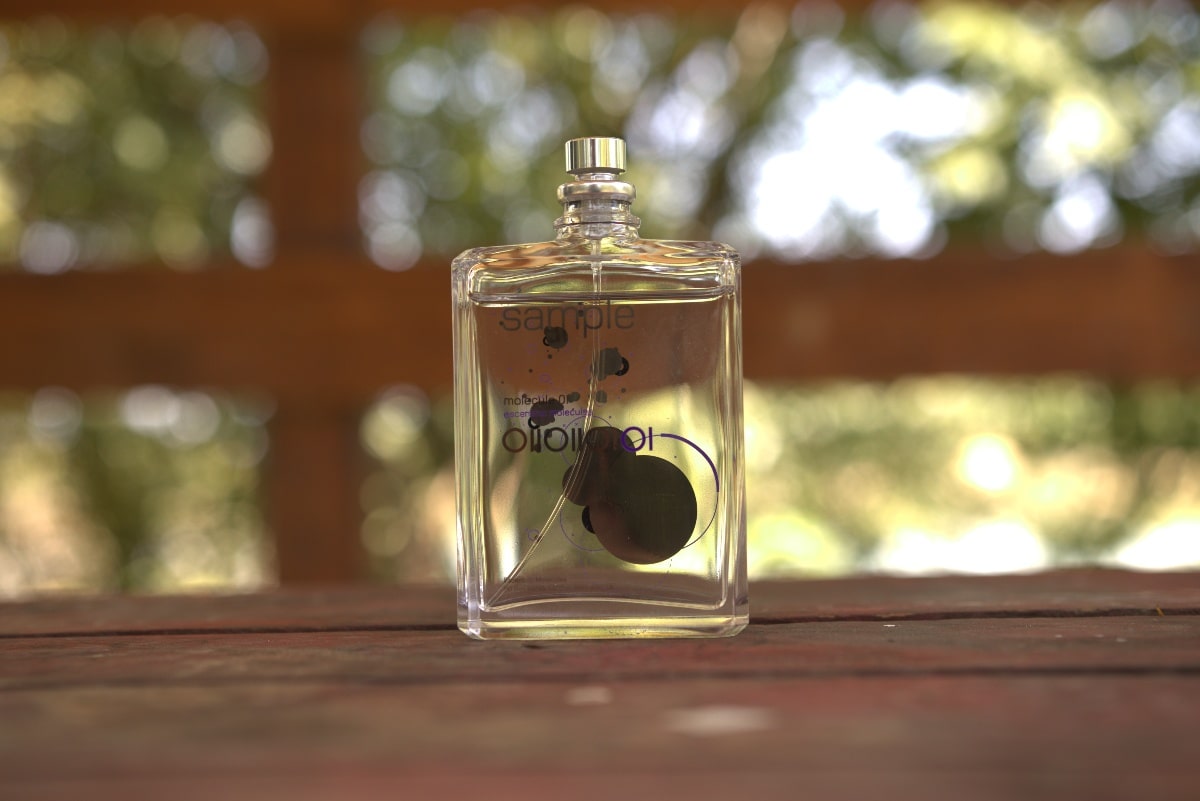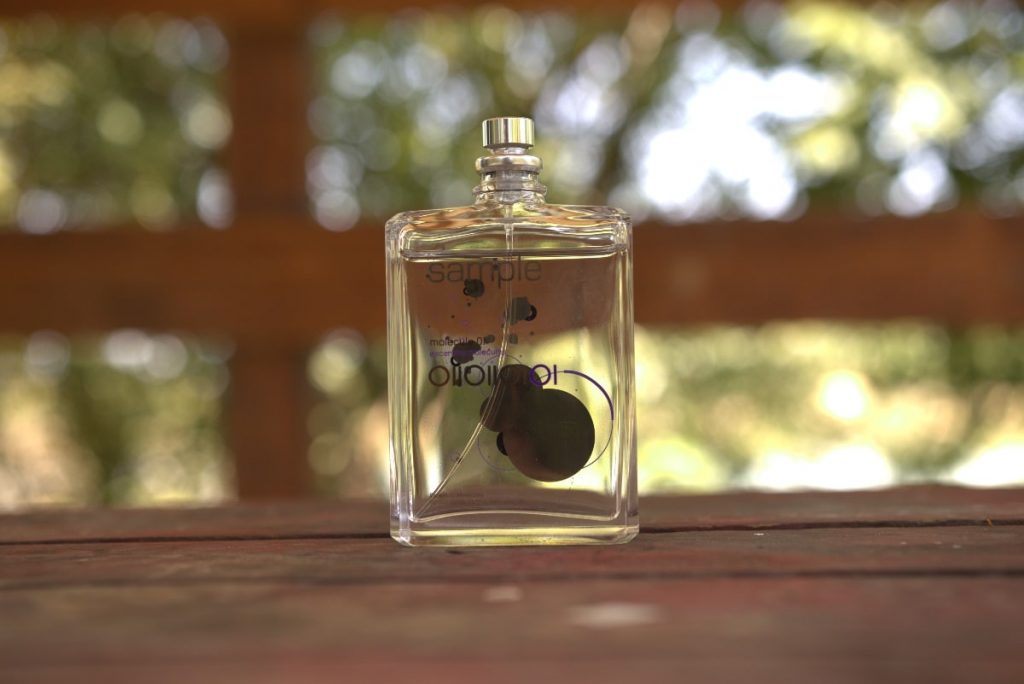 There is no doubt should you try Escentric Molecules masterpiece. If nothing else, you will finally know what's all fuss about, and why is continuing to be one of the most sold perfumes in the world.
Can you do better with other fragrances from the same woody fragrance family? Of course, you can. But, I know that rarely any of those will get you as many compliments like this one.
I have seen Iso E Super mix selling online for much cheaper, claiming to be the same thing. It is not, and you should let professionals do your perfumes.
As mentioned in this review, there has to be more here than a single molecule, and you should stick with the original thing. That's what I recommend.
What are your thoughts about this fragrance? Have you tried it? Do you like it? Let's start a conversation and let me know in the comment section below.
In case you are in doubt whether you should consider buying this fragrance or not, it's always good to take a look at Scent Grail's S.P.A. Signature Factor Guide.
It is easy to use and the most relevant perfume buying guide on the web. This way, you can check out if a particular fragrance is worth checking out, and potentially find your signature perfume.
Find out more Scent Grail articles about perfumery, check out top lists, and other helpful reviews via links below:
REVIEWS
TOP LISTS
SCENT GRAIL LEARNING CENTER
Until next time, have a great time and keep smelling like a million bucks!
Best, Marin!
#scentgrail #scentgrailtribe
Scent Grail on Social Media: Facebook | Twitter | Instagram | Pinterest
Your number one source for Holy Grail Scents.

– Marin Kristic