Nishane Ani is a unisex spicy oriental fragrance released in 2019, created by Cécile Zarokian. The scent was inspired by an Anatolian folk song called "Sarı Gelin" (in Turkish) or "Sari Gyalin" in Armenian.
Nishane has made a space for itself in luxury fragrances by developing fascinating aromas that provoke emotions and tell unique stories. Some with more success, and some with less praise.
Ani is one such fragrance that has piqued the interest of perfume enthusiasts. For someone who typically avoids overhyped releases, I was genuinely curious to discover what all the fuss was about with this particular fragrance.
Even before the actual review, I'm glad to report that in my experience, Ani has more to offer than Hacivat.
Nishane Ani in three words: MID – TIER – VANILLA
Affiliate Disclosure: As an Amazon Associate I earn from qualifying purchases. Purchasing via provided links/banners comes at no additional cost to you. Scent Grail only recommends products and/or services that are insightful and helpful to readers. For more info please read Affiliate Disclaimer.
Don't have the time to read the review right now? No worries! Here are my 5 quick takes:
A versatile unisex spicy vanilla fragrance
Created by Cécile Zarokian in 2019
A nice twist on the familiar genre with excellent longevity and projection
The lasting power is between 10 – 12 hours
Overpriced and overhyped
In this review, we delve into the world of Nishane Ani, exploring its composition, performance, overall impression, and how this fragrance from the brand has garnered worldwide popularity.
Fragrance Information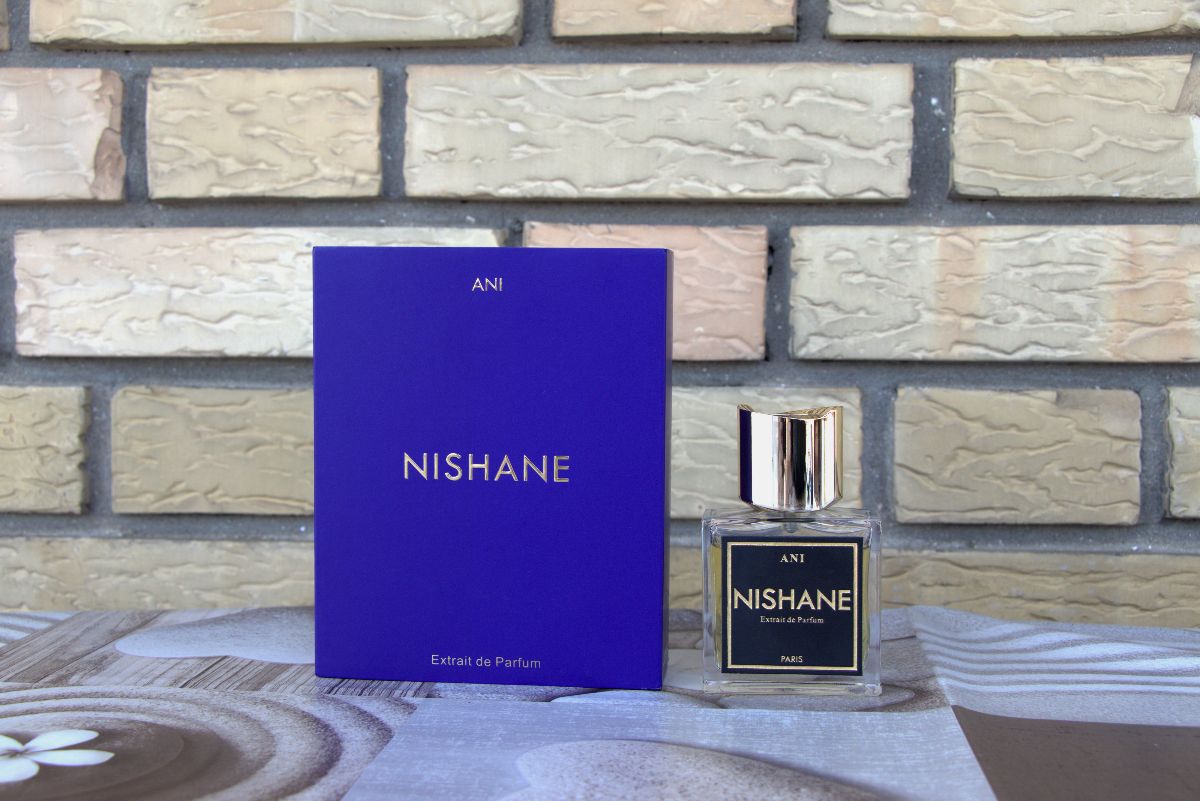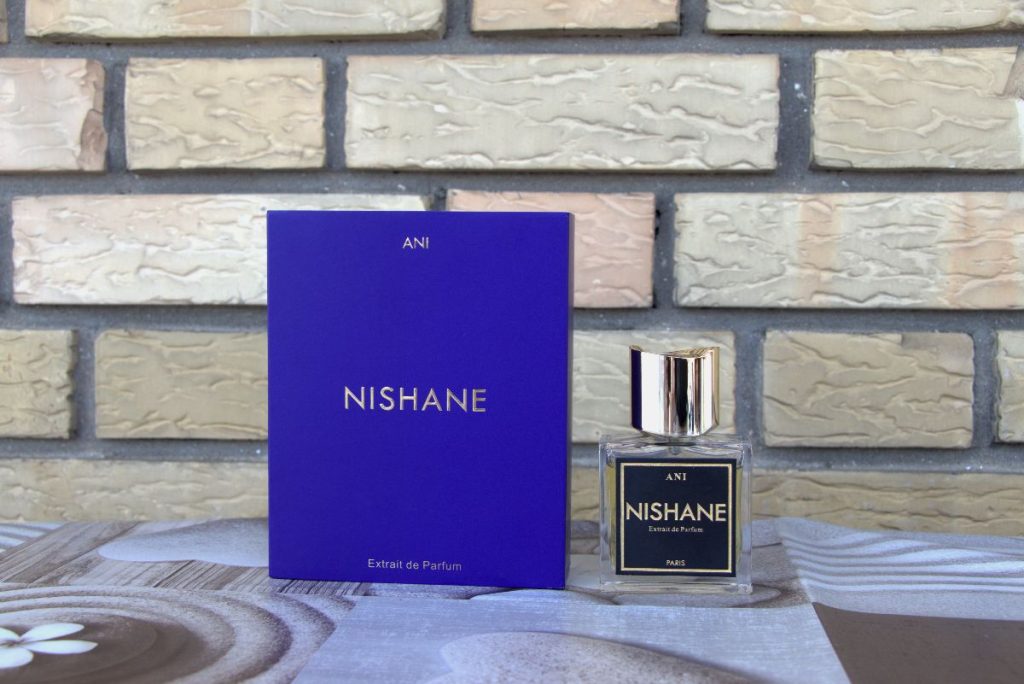 Nishane is an Istanbul, Turkey-based luxury niche perfume brand, founded in 2012 by Mert Guzel and Murat Katran who shared a passion for fragrance and a desire to create something unique and high-quality.
Inspired by Istanbul's deep traditions, modern perspective, and cosmopolitan framework, which has accepted so many civilizations, the brand has gained a reputation for its innovative and high-quality fragrances, earning a loyal following among fragrance enthusiasts around the world.
The name "Nishane" comes from the Turkish word for mark, sign, or symbol. to reflect the brand's mission of creating unique and sophisticated perfumes.
Some of the high-profile perfumers Nishane has collaborated with so far include Jorge Lee, Cecile Zarokian, Lucas Sieuzac, Dominique Ropion, Anne Flipo, Chris Maurice, and others.
Current collections include:
The X Collection
Time Capsule
Prestige Collection
No Boundaries
Abundance
Imaginative
Shadow Play
Rumi Collection
Signature Collection
Blossom Collection
Miniature Art
Extrait de Cologne Collection
Experimental
Nishane is today recognized as one of the most intriguing and promising fragrance brands in the business, with a focus on quality, originality, and workmanship.
Here's what the brand says about its creations: "Each NISHANE fragrance is designed as a tribute to different emotions and moods to ensure cherished moments to remember. NISHANE sees the perfume creation as an important form of art and is gaining a big reputation by storytelling with perfumes. "Collection Rumi" inspired by the quotes of Mevlânâ Celâleddîn-i Rûmî, "Shadow Play Trilogy" inspired by the traditional shadow play also known as "Karagöz & Hacivat", "Collection Imaginative" inspired by the novella "The Little Prince", and "No Boundaries Collection" designed to give the hopeful message of terminating all the emotional borders between the people of the world are the examples of the storytelling by perfumes. Not only NISHANE is telling stories with these collections but also many of the scents in these collections have started to be defined as "iconic scents" by many like HACIVAT, ANI, HUNDRED SILENT WAYS, FAN YOUR FLAMES etc."
As of 2023, Nishane products are available in more than 120 countries worldwide which include perfumes, hair & body care, and home collection.
Nishane Ani Story
Created by Cécile Zarokian in 2019, Ani drew inspiration from the ancient city of Ani Ruins to capture the essence of that iconic city which was often referred to as the "City of 1,001 Churches".
The fragrance is part of "No Boundaries" which also includes another perfume called EGE.
Although often hailed as one of the finest vanilla fragrances available, it is worth noting that Cécile drew slight inspiration from scents like Creed Aventus and Mancera Cedrat Boise while creating this composition. I'm just glad it doesn't go full-on clone, and has its own personality.
The fragrance is available in a variety of sizes, including 15ml, 50ml, and 100ml Extrait de Parfum bottles. Hair & Body Oil, Hair Perfume, and Hand Cream are also available for purchase.
The fragrance is priced from $85 USD to $310 USD depending on the size of the flacon.
Perfume Theme
A note from the brand: "Having shown by the perfume lovers as the best vanilla scent and becoming an iconic scent, highly celebrated ANI is a romantic and calm perfume created under the inspiration of a famous Anatolian folk song called "Sarı Gelin" (in Turkish) or "Sari Gyalin" in Armenian. As the similarity of the name of the song in both languages suggests that both nations share a very similar culture as far as art, food or other aspects of life are concerned. ANI is the name of an ancient city that is now known as the Ani Ruins, which was included on UNESCO's World Heritage List.
The only boundary is in the imagination of the people. This perfume is dedicated to ruin any border between people and to empower the wearer to build his/her own empire even in a situation when all he/she is left with nothing but the ruins."
Notes and Classification
Perfumer: Cécile Zarokian
Perfume Oil Concentration: Extrait de Parfum
Fragrance Type: Spicy Oriental
Release Date: 2019
Target Audience: Unisex
Masculine/Feminine: 60% – 40%
Most dominant notes: Vanilla, Blue Ginger, and Bergamot
Age Group: 20+
Seasons: Spring, Fall, and Winter
Occasions: Any Ocassion
Longevity and Projection: 10 – 12 hours with strong projection
The recommended number of sprays: 2 – 4
Compliments: High
Likeability: High
Uniqueness: 3/5
Value for money: 7/10
Accords: Vanilla, Spicy, Powdery
Reviewed batch code: 21039 – February 2021
Holy Grail Scent Rating: B+
Sample/Buy/Pass: Sample
Testing Period: 3 months
Production: Available
PERFUME NOTES
Top notes: Bergamot, Green Notes, Blue Ginger, Pink Pepper
Heart notes: Black Currant, Turkish Rose, Cardamom
Base notes: Patchouli, Cedar, Vanilla, Benzoin, Ambergris, Musk, Sandalwood
Perfume Presentation
Same with most of Nishane's presentations, Ani's packaging takes great care of paying attention to detail and elegance.
Starting with the bottle design, it showcases a sleek and sophisticated aesthetic. The bottle itself is crafted from high-quality glass and comes with a rose-gold cap that is embossed with the brand's name, adding a touch of luxury to the overall look.
Details such as faux-leather sticker, and overall gold tones such as letters, atomizer, and cap colors contribute to the visual appeal of the perfume.
As for the packaging, it complements the bottle design and is the same black box you would find in other Nishane offerings.
This time, the outer sleeve comes in blue/purple color, while the inner box is made out of high-quality black sturdy cardboard and is embossed with the brand's name, brand logo, and perfume oil concentration.
Within this slide-to-open inner box, the fragrance is nestled in a velvet-like tray which makes it functional and gives the overall luxurious feel of the product.
Let's not forget the usable postcard within the inner box representing one of the churches from "Ani", and with perfume notes. I wonder has anyone actually ever sent this postcard? Let me know in the comment section at the end of this article.
From the bottle design to the packaging and the presentation of the fragrance, I love this kind of attention to detail even if Nishane took stock bottles and made something new out of them.
My Experience With Perfume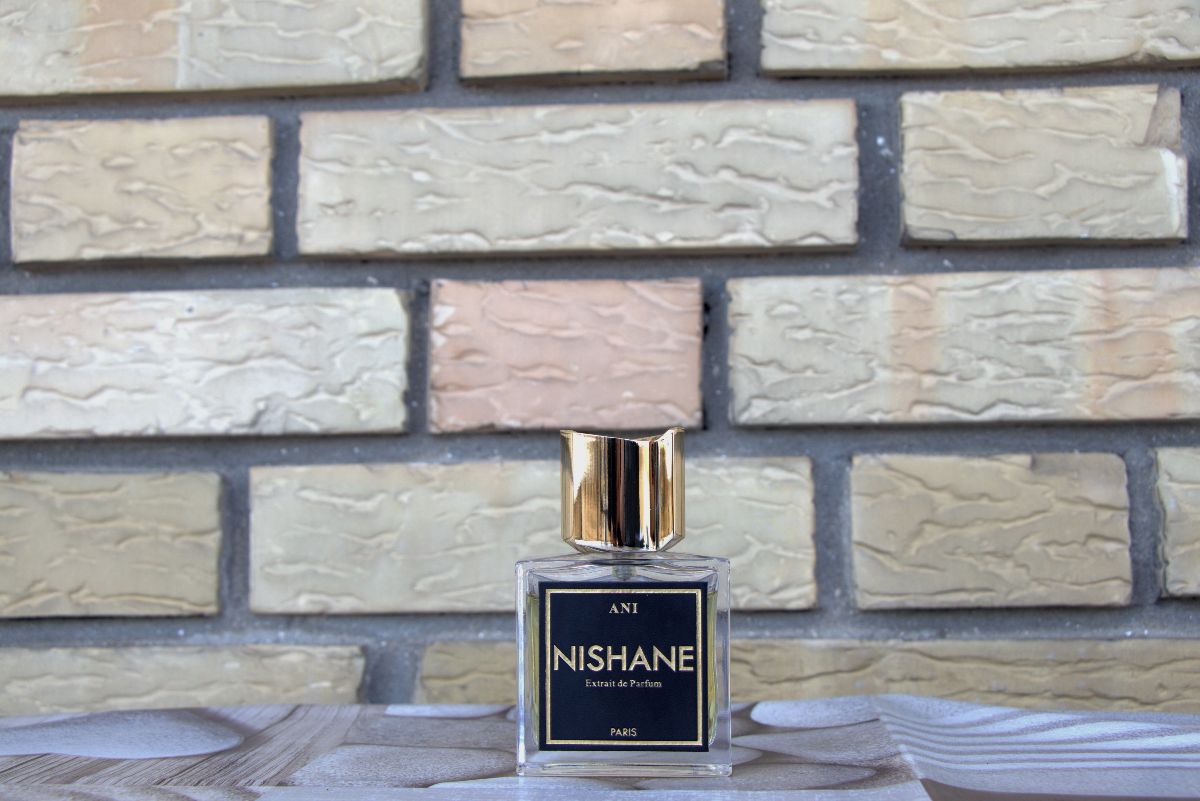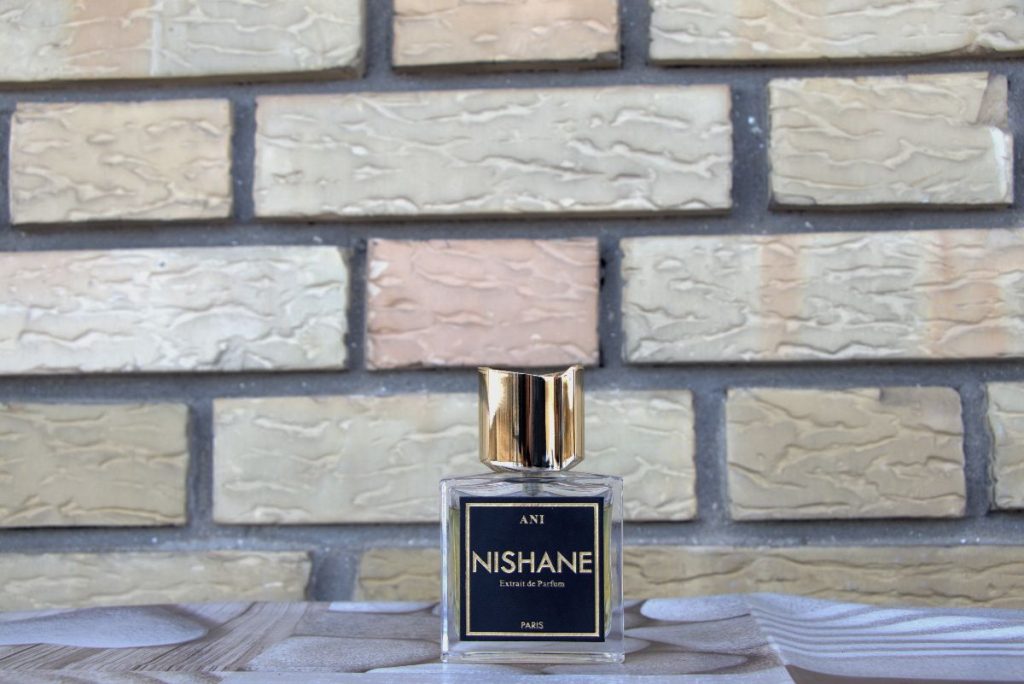 I know that I'm going to sound like a broken record, but again, we have a highly popular fragrance that took inspiration from other scents.
I find it perplexing that Ani ended up in fourth place in Fragrantica's 2022 annual awards for "Best Niche Perfume Of All Time."
It is without a doubt, an extremely well-blended perfume on its own, but is it really better than Chergui, Portrait of a Lady or Pardon? I highly doubt that.
All the newer niche brands appear to be "inspired" by charging exorbitant prices for fragrances that don't offer much innovation.
I must commend the Nishane marketing team for their exceptional work, including the creative liberty of proclaiming Ani as the "greatest vanilla fragrance ever". Well, that's a brave statement.
Another aspect that troubles me about contemporary niche perfume brands is the aforementioned steep increase in prices year after year.
If you ask me, I would never pay the retail prices of Roja, Nishane, or Xerjoff, regardless of how good they may be, especially considering their relatively short time in the market.
When it comes to paying a premium, I prefer to invest in fragrances from established historical houses.
As for the scent itself, it is arguably the finest release from the house and remarkably wearable. Opting for Ani as your sole mid-tier niche vanilla fragrance would be a safe choice.
However, it's worth noting that if you seek the absolute best from the genre, I recommend Frederic Malle Musc Ravageur or Tom Ford Tobacco Vanille.
These two creations truly stand in a league of their own and surpass others in terms of quality and artistry.
Top Notes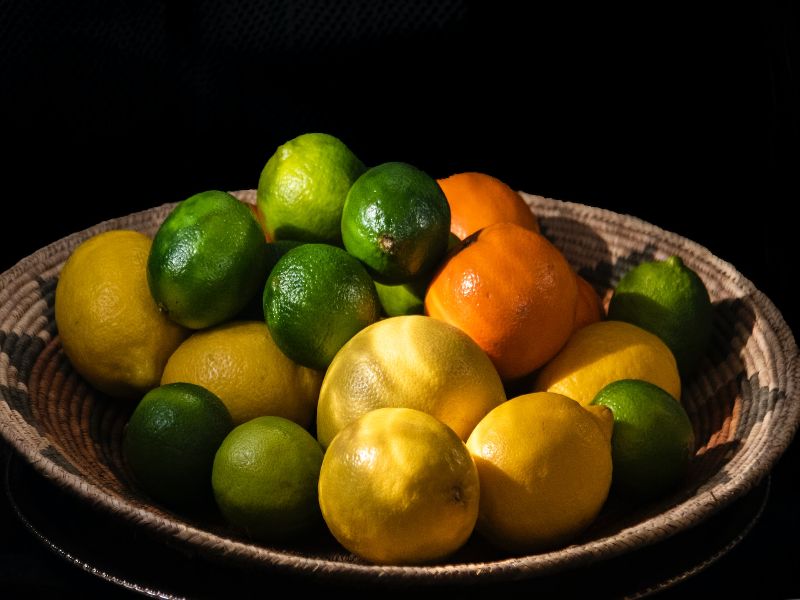 Bergamot
Green Notes
Blue Ginger
Pink Pepper
Ani is all about vanilla which serves as its primary note. This vanilla is evident even from the beginning up to the far dry down.
The citric/spicy top notes of Ani are skillfully composed to create an inviting olfactory experience which is primarily made out of bergamot, and spices. Mainly ginger with a dash of pepper.
I also get an immediate resemblance to Aventus and Cedrat Boise with black currant lurking in the background which rounds up the composition and makes it even more alluring.
Praise has to be given where it deserves, and I have to say that the top notes are outstanding. Even from the start, it is clear that Ani is a gourmand fragrance that smells almost like an edible dessert.
One thing that other brands repeatedly fail to accomplish is to create a versatile vanilla-oriented fragrance, and this is where this one excels.
It is too bad that after an opening like this, we go into the familiar and quite frankly, standard middle and base notes.
Heart Notes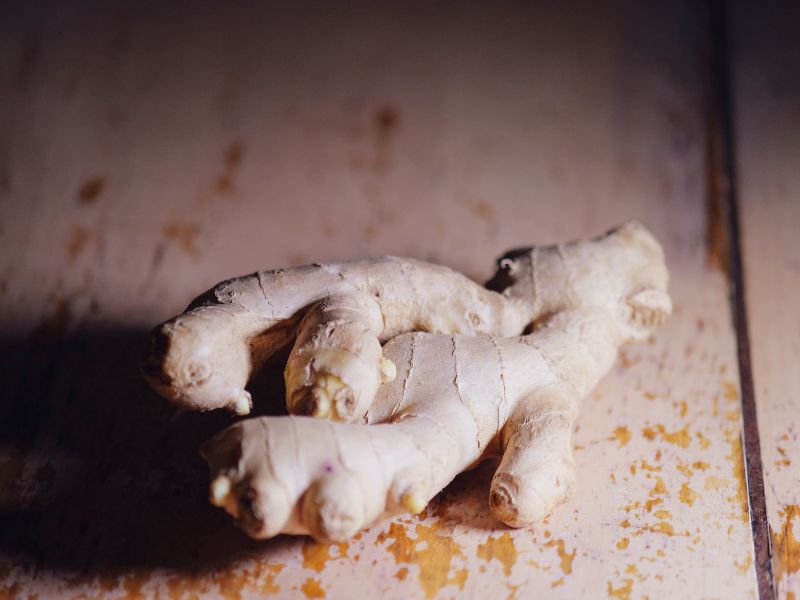 Black Currant
Turkish Rose
Cardamom
As the fragrance continues to unfurl on the skin, its middle notes reveal themselves, adding depth and complexity to the composition.
These heart notes contribute to the overall character and slight evolution of the fragrance, further enhancing vanilla.
The bergamot note from the start starts to fade away and is swapped by green/spicy accord and fruitiness from the black currant.
I have seen that many have mentioned rose note in the middle stage, but in my experience, I cannot detect it much.
Additionally, cardamom adds a distinct brightness to Ani's heart notes. Its fragrant and slightly herbaceous qualities lend depth and complexity to the fragrance's overall appeal.
By now, it becomes evident that the composition consists entirely of synthetic raw materials. With the exception of bergamot, none of the notes convey a sense of being harvested from natural sources.
This is not meant as a complaint but rather an observation.
Base Notes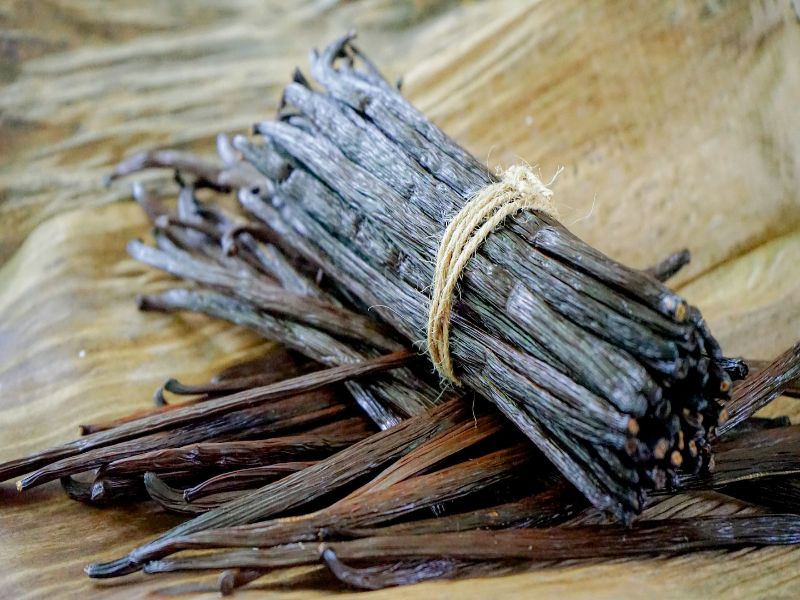 Patchouli
Cedar
Vanilla
Benzoin
Ambergris
Musk
Sandalwood
As we reach the dry-down phase, the fragrance evolves into a comforting but predictable finale. Looking at the official base notes, one would think that Ani would be more complex which it isn't.
In the case here, what we are left with are the traces of spices from the beginning and the heart notes along with powdery and woody vanilla, benzoin, and sandalwood.
Sandalwood, known for its smooth and velvety texture, adds a touch of refinement to the fragrance with its soothing embrace.
The other notes and accords are almost undetectable if I'm being completely honest. As the primary note of Nishane Ani, vanilla continues to linger, providing an inviting essence.
And, that's about it. A vanilla fragrance that could be worn throughout the year that is not a completely original release, but blended to perfection.
One thing I would like to point out before we continue with other aspects of this release is how much praise there is about Ani.
By reading some other reviews, one would get the impression that this is a second coming of Aventus or Baccarat Rouge 540. Sadly, this isn't the case here, and you should always test a particular fragrance on your own skin before the final judgment.
Performance
The fragrance excels in longevity and projection and leaves a lasting impression throughout the day or evening.
In terms of longevity, you can easily expect 10 – 12 hours with a strong projection. Additionally, Nishane Ani boasts a commendable projection with a moderate to strong presence.
The smell is likely to attract the attention of those around you, whether in close proximity or from a distance, leaving a sophisticated trail.
LONGEVITY: 10 – 12 hours
PROJECTION: Great
SILLAGE: Great
Target audience and compliments
Ani is an unisex fragrance that can be easily worn by anyone, without age restriction. If you are someone who appreciates sophisticated, easily worn, and captivating scents, there is no mistake in wearing this one anywhere.
This particularly applies to individuals who have a fondness for smooth vanilla-based compositions and want to wear something equally fresh, spicy, and warm.
Regarding compliments, the alluring blend of notes along with the skillful composition has the ability to draw compliments from others, and I have received a positive comment on more than one occasion.
Its unique combination of citrus, fruity, spicy, and warm notes has the potential to leave a lasting impression on others.
AUDIENCE: Unisex
AGE RANGE: 20+
COMPLIMENTS: High
When & Where
As already mentioned, this one is a versatile fragrance that can be worn on various occasions and in different settings.
The only time when I would probably not wear Ani would be the hottest days of the summer since this is a vanilla fragrance in the end.
In other words, compositions, richness, and depth make it ideal for cooler seasons such as fall and winter. Its calming and soothing properties complement the chilly weather, wrapping the wearer in a lovely scented bubble.
But, remember, fragrance is a personal expression, and these recommendations are just a starting point so you can wear it whenever and wherever it resonates with your individual style or mood.
SEASONS: Spring, Fall, and Winter
OCCASIONS: Any Ocassion
ATTIRE: Semi-Formal, Business Formal, Black Tie, Date Outfit
Uniqueness and value for money
In terms of uniqueness, and value for money, it is essential to consider when evaluating a fragrance expensive as this.
In terms of uniqueness, Nishane Ani is both unique and not unique, and the saving grace comes in the form of quality blending.
While vanilla is a commonly used note in thousands of other fragrances, Cécile Zarokian incorporates a skillful blend of spices, citruses, and woody elements, creating a composition that stands out just enough from the rest.
When it comes to value for money, it is average to good depending on how much you pay for it. A relatively new brand with high prices is a big no for me.
It falls under the niche perfume category, and niche perfumery prices have gone out of control during the last couple of years.
As I've said in my Hacivat review, if you can get a 50ml bottle for around $120 USD – $150 USD, then feel free to buy it. Otherwise, I would wait for a better deal. The same applies to Ani.
UNIQUENESS: 3/5
VALUE FOR MONEY: 7/10
Pros and Cons
Here are some better and weaker parts of this perfume:
Pros
A nice twist on the popular genre
Great longevity and projection
Fantastic presentation
Can be worn in almost all seasons and occasions
Cons
Overhyped
There are better options at this price point
Still a familiar composition
Collection & Similar Perfumes
Ani is a part of the No Boundaries Collection from Nishane which includes two perfumes in total. As of 2023, Ani has one flanker from the "X" Collection.
NO BOUNDARIES COLLECTION
Nishane EGE / ΑΙΓΑΙΟ – an aromatic spicy fragrance released in 2020. The main notes include basil, mint, and violet leaves. The lasting power is between 8 – 10 hours with moderate projection.
FLANKERS
Nishane Ani X – an oriental musk fragrance released in 2023. The main notes include vanilla, musk, and cardamom. The lasting power is between 20 – 24 hours with great projection.
SIMILAR PERFUMES
Mancera Cedrat Boise – a citrus woody fragrance released in 2011. The main notes include bergamot, cedar, and vanilla. The lasting power is between 8 – 10 hours with great projection.
Lolita Lempicka Green Lover – an aromatic spicy fragrance released in 2019. The main notes include vanilla, gin, and mint. The lasting power is between 4 – 6 hours with moderate projection.
Zadig & Voltaire This is Him – a woody oriental fragrance released in 2016. The main notes include sandalwood, incense, and vanilla. The lasting power is between 8 – 10 hours with moderate projection.
Frequently Asked Questions
Here are some answers to the most popular questions asked about this perfume.
Is Nishane Ani worth it?
Individual choices, budget considerations, and expectations ultimately determine whether Nishane Ani is worth it. Ani offers a well-blended and captivating spicy oriental aroma with impressive longevity and projection. Niche fragrances, such as Ani, are frequently more expensive than designer alternatives so it's important to consider your budget and assess whether you wish to invest in a premium fragrance.
Is Nishane Ani masculine or feminine?
Nishane Ani is marketed as a unisex scent, which means it is appropriate for both men and women. Ani's perfume profile leans toward a warm, sensual, and refined composition centered on vanilla and various supporting components such as citruses, and spices.
Is Nishane a luxury brand?
Nishane is a high-end fragrance brand. They use high-quality components in their fragrances and are known for crafting interesting niche scents. Nishane fragrances are frequently priced at a premium and sold to sophisticated and discerning customers.
Who is Nishane owned by?
Mert Güzel and Murat Katran, the company's founders, own Nishane. They founded the company in Istanbul, Turkey, in 2012, with the goal of creating unique and artistic scents that reflect the region's rich cultural past.
Conclusion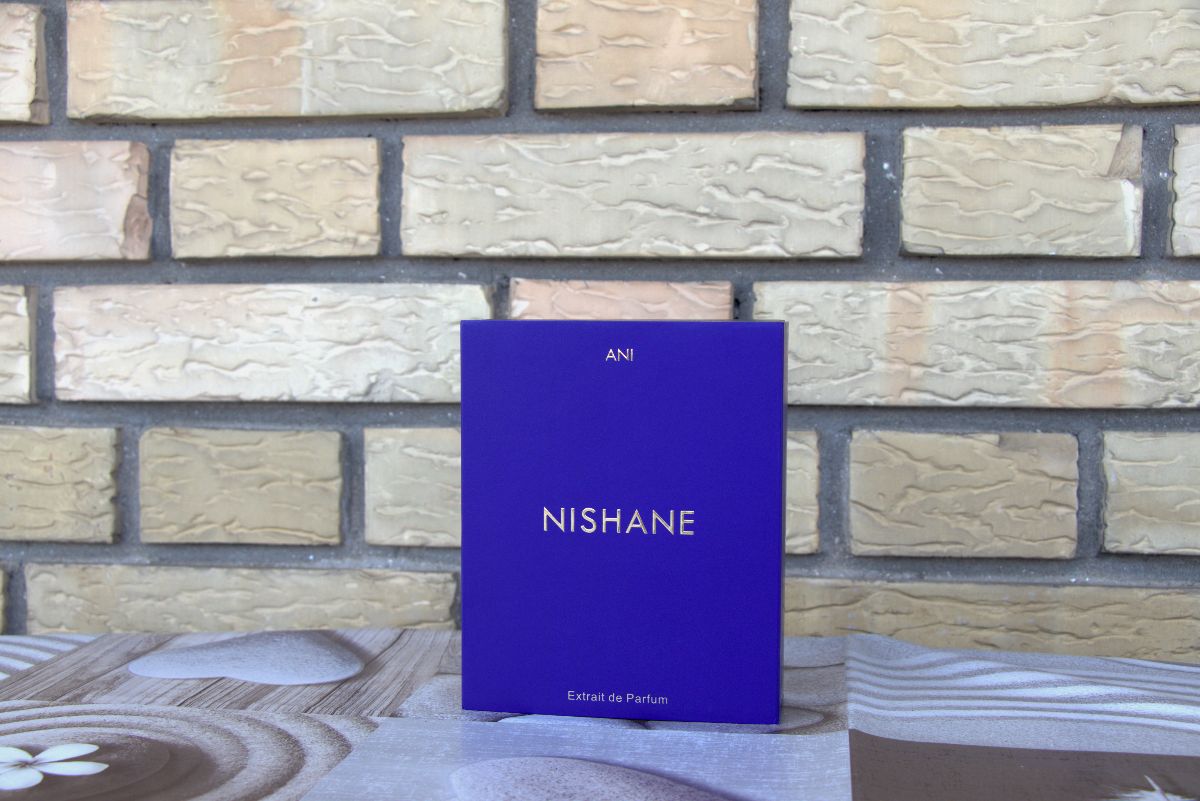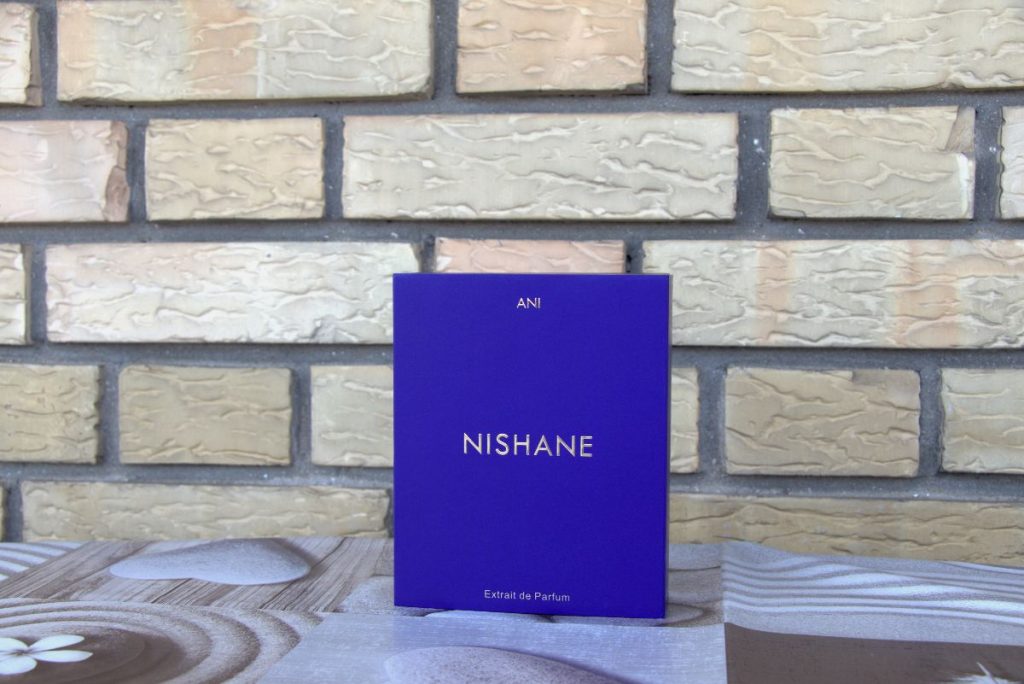 Another Nishane review, and once again, I find myself unimpressed. While Nishane Ani has received attention and admiration in the perfume community, I remain unaffected by the hype.
While individual preferences and budget considerations vary, this one presents an above-average proposition in terms of investment.
In the ever-evolving landscape of niche perfumery, Ani stands out as a popular release that you should experience before making a full-bottle purchase.
For the final words, I hope this review has provided you with a different perspective and reinforced the importance of testing perfumes before expanding your collection. At Scent Grail, I always prioritize quality over quantity, and it is a principle that I take great pride in.
What are your thoughts about Nishane Ani? Let's start a conversation and let me know in the comment section below.
In case you are in doubt about whether you should consider buying any fragrance or not, it's always good to take a look at Scent Grail's S.P.A. Signature Factor Guide.
It is easy to use and the most relevant perfume-buying guide on the web. This way, you can check out if a particular fragrance is worth checking out, and potentially find your signature perfume.
PLEASE CONSIDER CONTRIBUTING TO SCENT GRAIL
If you enjoy my blog and want to help me continue creating content, there are several ways you can support me:
PayPal – Scent Grail content is free for anyone to use without anything hiding behind the paywall.
Buy me a coffee – Even with a single donation, it will help keep me fueled with caffeine as I write.
Share my content: If you're unable to support me financially, sharing my content with your friends and followers is another great way to support my work. By sharing my blog posts and social media content, you help me reach a wider audience and inspire more people to explore the fragrance world.
I am incredibly grateful for your support, as it holds tremendous significance to me. Your generosity enables me to persist in crafting content that celebrates the wonders of the perfume world and encourages others to start this beautiful journey. Your backing is truly appreciated, and I eagerly anticipate sharing more of my creations with you in the times ahead. Keep smelling great!
Find out more Scent Grail articles about perfumery, check out top lists, and other helpful reviews via the links below:
REVIEWS
TOP LISTS
SCENT GRAIL LEARNING CENTER
Until next time, have a great time, and keep smelling like a million bucks!
Best, Marin!
#scentgrail #scentgrailtribe
Scent Grail on Social Media: Facebook | Twitter | Instagram | Pinterest
Your number one source for Holy Grail Signature Scents.

– Marin Kristic