There are only a couple of selected fragrances that took a good couple of years for me to appreciate. One of those is today's legendary perfume Yves Saint Laurent Kouros.
I have heard and read so many divided opinions about this one such as "it smells like urinal cake" or "it smells like body odor" that I understand if someone would be repulsed by Kouros without even sampling it.
It's fair to say that while Kouros Eau de Toilette has almost a mythical status within the fragrance community, there is nothing wrong if this style of fragrance doesn't suit your tastes.
Also known as King Kouros and The Scent Of Gods, it can get pungent, and it is probably the only scent I have reviewed so far that I strongly recommend sampling before purchase.
Yves Saint Laurent Kouros in three words: MUSKY – TAME – UNIQUE
Affiliate Disclosure: As an Amazon Associate I earn from qualifying purchases. By purchasing via provided links/banners comes at no additional cost to you. Scent Grail only recommends products and/or services that are insightful and helpful to readers. For more info please read Affiliate Disclaimer.
Don't have the time to read the review right now? No worries! Here are my 5 quick takes:
One of the best dry down's of all time
An aromatic musk perfume with good longevity
Created by all-star perfumer Pierre Bourdon in 1981
Best used during milder weather conditions as a daytime business scent
It has been modernized
Quick additional answers
WHAT DOES YSL KOUROS SMELL LIKE?
Kouros smells dirty, clean, and soapy at the same time. A product of its time, with notes such as civet, honey, and leather dominating the scent. It was created by Pierre Bourdon in 1981.
WHAT DOES KOUROS MEAN?
Kouros is a modern term that stands for ancient nude male Greek sculptures from the Archaic period.
IS KOUROS A GOOD COLOGNE?
Ysl Kouros is a timeless perfume with a distinct scent profile recommended to men over 30 years of age.
IS KOUROS DISCONTINUED?
No, Kouros is still widely available both online and in almost every perfume retail store.
This Scent Grail review is based on the modern version of Kouros that you can find in any reputable perfume shop.
Those who wish to know more about the different reformulations can check the article on the Raiders of the Lost Scent.
Brand and Perfume History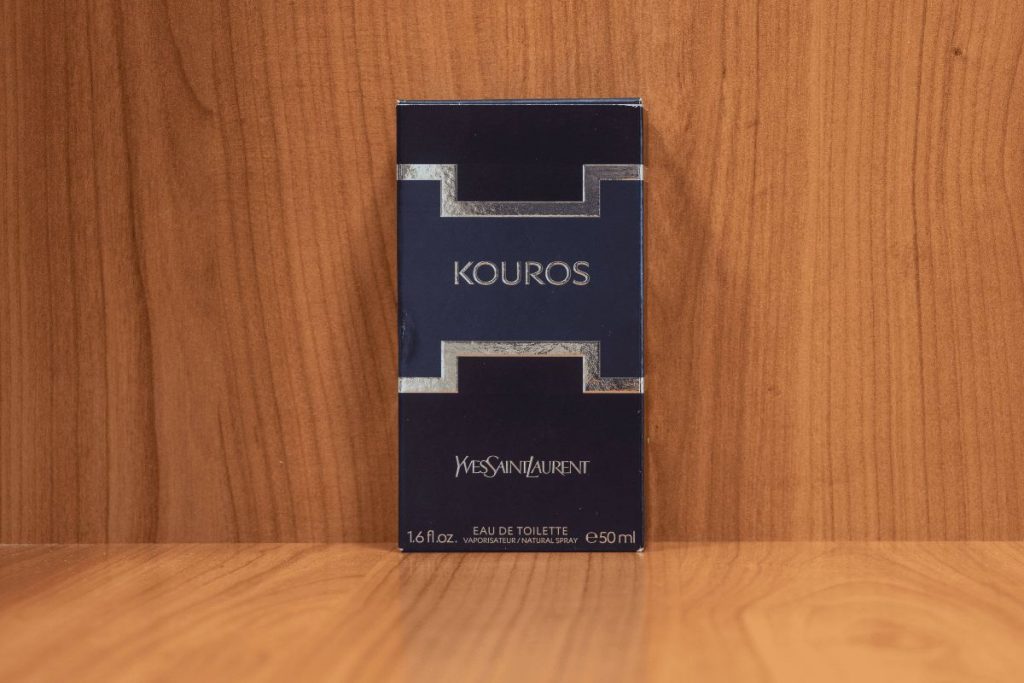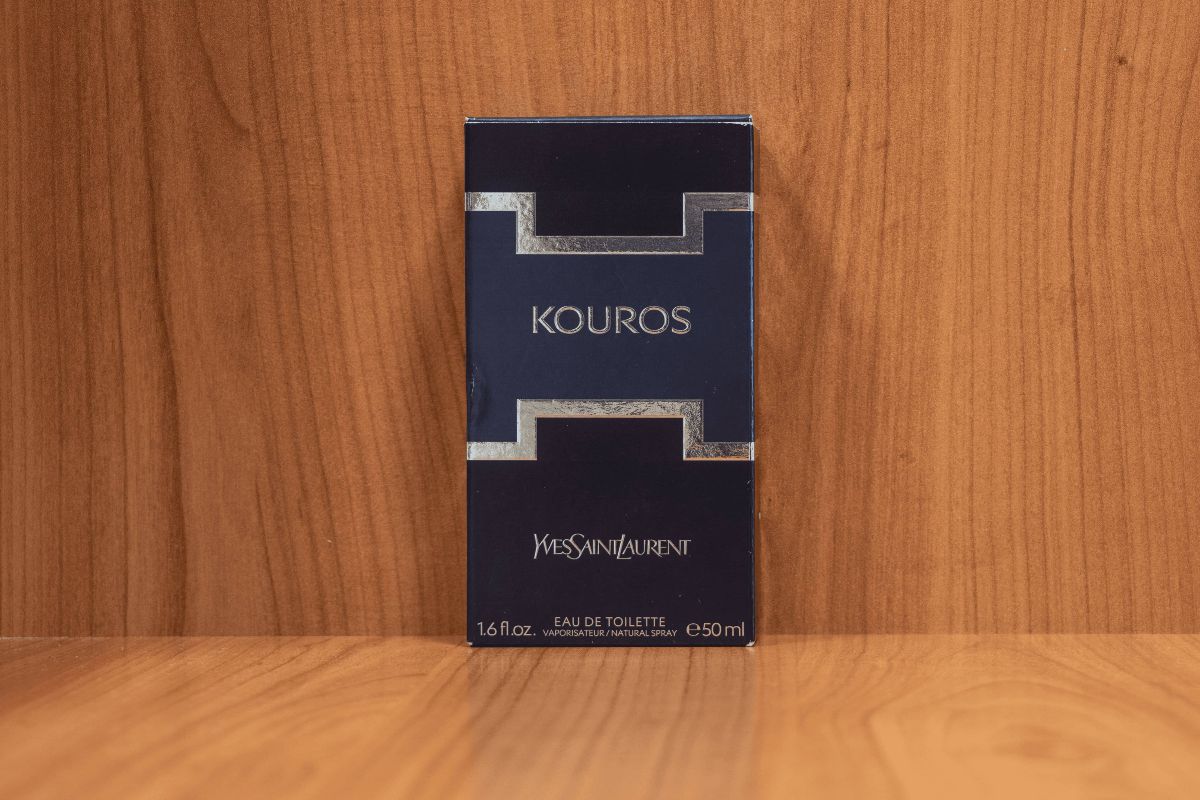 Yves Saint Laurent has been a staple name in the fashion and perfume industries for a good chunk of the last 60 years and is one of the most iconic luxury fashion houses in the world.
When it comes to perfumes, from the 80s up until the late 2000's Yves Saint Laurent was one of the most influential and creative houses that released hit after hit.
What about these days? Well….you'll find out very soon.
Yves Saint Laurent History
Yves Saint Laurent was founded by Yves Henri Donat Mathieu-Saint-Laurent , his business partner, and his partner, Pierre Bergé in 1961.
During the first two decades, the brand popularized the Beatnik look and created the most iconic tuxedo suit for women, the Le Smoking suit.
Yves Saint Laurent brand is also responsible for mainstreaming silhouettes from the 1920s-1940s and was the first to popularize ready-to-wear.
During the 1970s Ysl expanded to cosmetics, and due to the company's profits decline, the company was sold to Sanofi in 1993.
When it comes to perfumes, probably the most important period was the late 90s and 2000s when Gucci (1999) acquired Ysl and asked Tom Ford to design a ready-to-wear collection was also a creative director in the perfume sector.
Fashion designer Saint Laurent stayed as the designer of the haute couture collection.
Today, Ysl is owned by L'Oreal with over 200 boutiques opened worldwide. Ready-to-wear products, shoes, leather goods, and jewelry is their product range.
Saint Laurent died from brain cancer in 2008 and will be always known as the man who approached fashion differently and wanted women to feel comfortable and elegant at the same time.
He also had a colorful life, to say the least.
Yves Saint Laurent's most-well known perfumes are:
Kouros
M7
Jazz
Opium (Male and Female)
Black Opium
La Nuit de l'Homme
Cinema
Tuxedo
Y
Rive Gauche (Male and Female)
Mon Paris
Manifesto
Yves Saint Laurent Kouros Story
Ysl Kouros was created by Pierre Bourdon in 1981. He was also one of the few Edmond Roudnitska's students who inherited his inherited rigorous perfume technique of creating perfumes as works of art.
Saint Laurent was inspired by his trip to Greece and was impressed by the kouroi according to Madame Figaro article said: "I had been fascinated by the blue of the sea, the sky, the intense freshness which emanated from this universe dedicated to beauty. At the same time, I saw the statues of these young men who are the splendor of Greek statuary . … I had my new perfume. And its name."
In the press kit for Yves Saint Laurent, he also said: "He is handsome like a god. He is handsome like a man. He is the Absolute, the eternal beauty, the miracle, the revelation of the divine, true and simple grandeur."
Knowing that Kouros was inspired by Greek Gods and ancient statues, it is no wonder that nothing about this composition is subtle.
Pierre Bourdon's notable work:
Yves Saint Laurent Kouros
Creed Green Irish Tweed
Davidoff Cool Water
Montblanc Individuel
Dior Dolce Vita
Escada Magnetism
Frederic Malle French Lover
Frederic Malle Iris Poudre
Jil Sander Sun
Live Jazz
In 2015, Pierre launched his own brand under the Pierre Bourdon name with a line made from five fragrances.
According to the various sources that seem to pop out every now and then, Pierre is also the creator of Creed Aventus as well.
Perfume Theme
Yves Saint Laurent's official blurb: "A timeless scent of triumphant masculinity, inspired by iconic Greek sculpture of ideal young manhood. First notes of chypre, coriander and cove exhibit an impetuous spirit yet reserved nature. Manly grace and maturity arrive with refined oakmoss and ambergris… for a warm, inviting presence and classic character."
Notes and Classification
Perfumer: Pierre Bourdon
Perfume Oil Concentration: Eau de Toilette
Fragrance Type: Aromatic Musk
Release Date: 1981
Target Audience: Men
Most dominant notes: Civet, Honey, and Leather
Age Group: 30+
Seasons: Any Season
Occasions: Business
Wearability: Experienced
Longevity and Sillage: 8 – 10 hours with moderate projection
The recommended number of sprays: 4 (neck and under the shirt)
Reviewed batch code: 62R90R6 – September 2018
Uniqueness: 5/5
Value for money: 7/10
PERFUME NOTES
Top notes: Aldehydes, Bergamot, Tarragon, Clary Sage, Coriander
Heart notes: Carnation, Vetiver, Patchouli, Cinnamon, Jasmine, Orris Root, Geranium
Base notes: Oakmoss, Amber, Incense, Honey, Leather, Civet, Musk, Tonka Bean, Vanilla
Perfume Presentation
Kouros and all of its flankers come in the same bottle with only variations being color, and in some cases, see-through bottles.
Unmistakably recognizable, and has already gone in history as one of the best bottle designs of all time.
Bottle & Box
Kouros comes in a white columnar-shaped bottle looking just like something from ancient Greece and statue-like reminiscent of the bodybuilding guys from Kouros commercials.
The bottle itself doesn't have a removable cap which means that what you have is the built-in sprayer. The atomizer sprays wide and nicely, without spraying too much. On the top of the atomizer, you'll find the Ysl logo.
Printed grey Kouros name along with brand and oil concentration is found on the front of the bottle. The bottle design is everything Saint Laurent stood for, thus I'm quite fond of it.
The box has nice touches of different blue color variations with holographic details here and there. Don't forget to check the back of the box(bar code) and check for a small QR code for an authenticity check.
My Experience With Perfume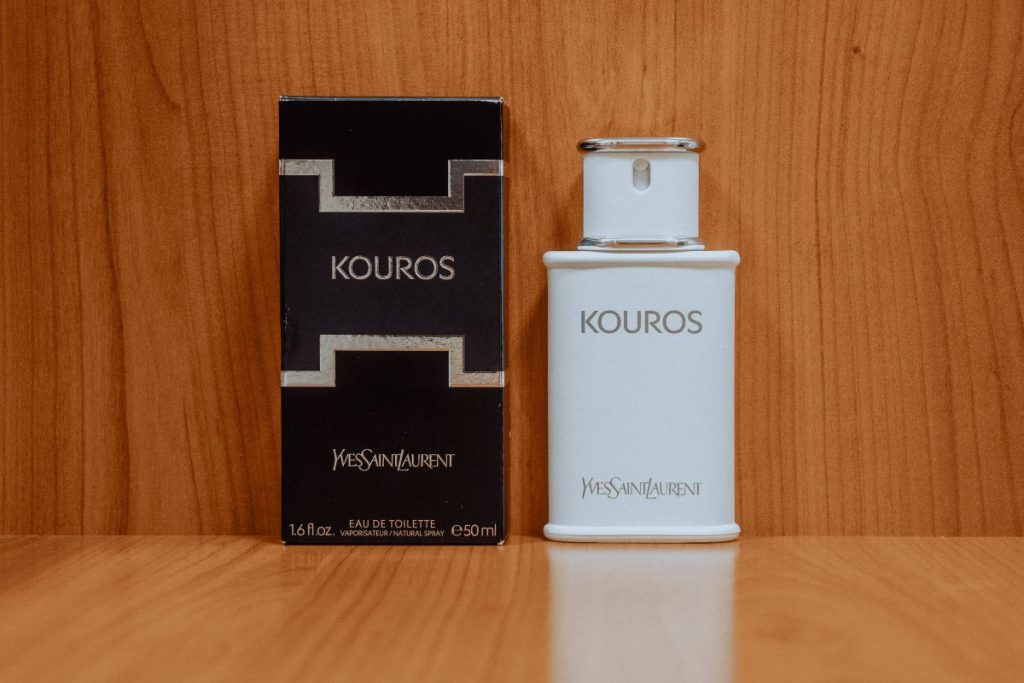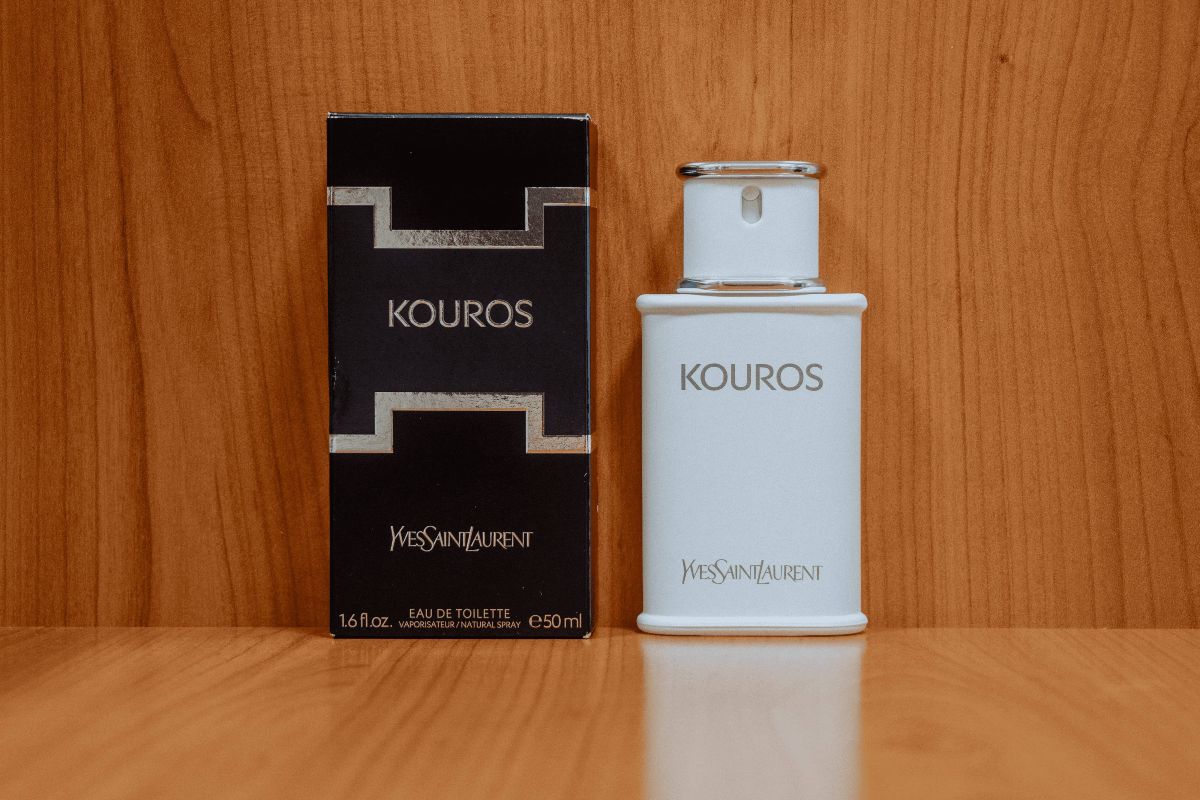 It took a good couple of weeks of debating how I'll do this review based on Kouros's reputation, many reformulations, and how it fares in the modern age.
It even made my list of the best men's fragrance of all time where I stated it's a timeless classic. Yes, it is, and I do believe that some people like the natural aroma of Kouros which gives it a recognizable sexy profile.
But, ultimately, due to a couple of reasons that I'll explain in the following chapters, it did miss entering my Holy Grail category.
Opening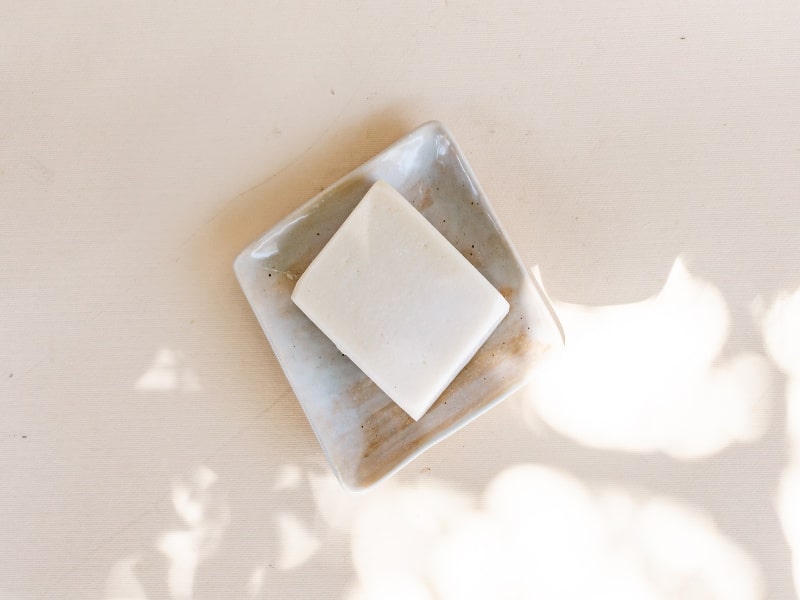 Aldehydes
Bergamot
Tarragon
Clary Sage
Coriander
On my skin, Yves Saint Laurent Kouros starts off bright, and masculine without smelling like body odor or urine.
The beginning is strong which could deceive someone who tries this one for the first time. Citruses, fuzzy Aldehydes, Honey, and a touch of spicy(cloves) Lavender dominate the opening. 80s baby in a nutshell.
During the last decade, I have tried at least three noticeably different formulations of Kouros, and this dynamic between dirty and clean seems to be almost completely gone in this newest formulation.
To my surprise, I was quite shocked, to say the least. As you may see, I like bold perfumes, and Ysl Kouros stood as the go-to old-school masculine scents.
Someone who likes Yves Saint Laurent's masterpiece won't probably love the fact that after a strong and familiar opening, the fragrance quickly starts to mellow down, and shifts to a rounder floral and muskier middle stage.
So, if you have been reading all that nasty stuff about Kouros, don't give up yet. Spray on your skin, and give it a good 10 minutes. The well-rounded and professional soapy qualities are just around the corner.
Scent development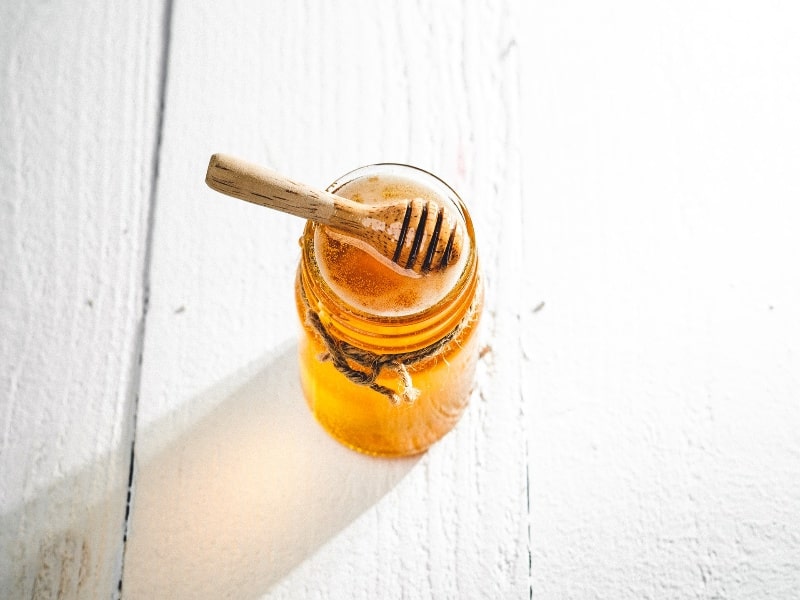 Carnation
Vetiver
Patchouli
Cinnamon
Jasmine
Orris Root
Geranium
Honey stays present while citruses die down a bit as we approach heart notes. Each time I test it, I cannot shake off the feeling of the fact that due to the ingredient restrictions on musks(Civet), and Oakmoss being almost completely banned from use in perfumery, there is a big empty hole that embraces the middle stage.
As for animal use in perfumery, hopefully, it will never come back, and companies have already found great substitutes in form of synthetic musk. So, it's quite strange that they are not used in bigger concentrations here.
Trends have changed, and people have switched to fresh and sweet offerings, but there is a big but here. If Chanel has managed to save Antaeus which also uses Civet as the main note, I have to wonder why L'Oreal skipped this opportunity to keep the old Kouros magnificent.
Again, the modern public will probably like this, and in my opinion, there wasn't a better time to try this classic than today.
If you dig deep your nose at the place where you sprayed perfume, the combination of Geranium and Carnation might give it a "dirty smell", depending on if it's too hot outside.
Drydown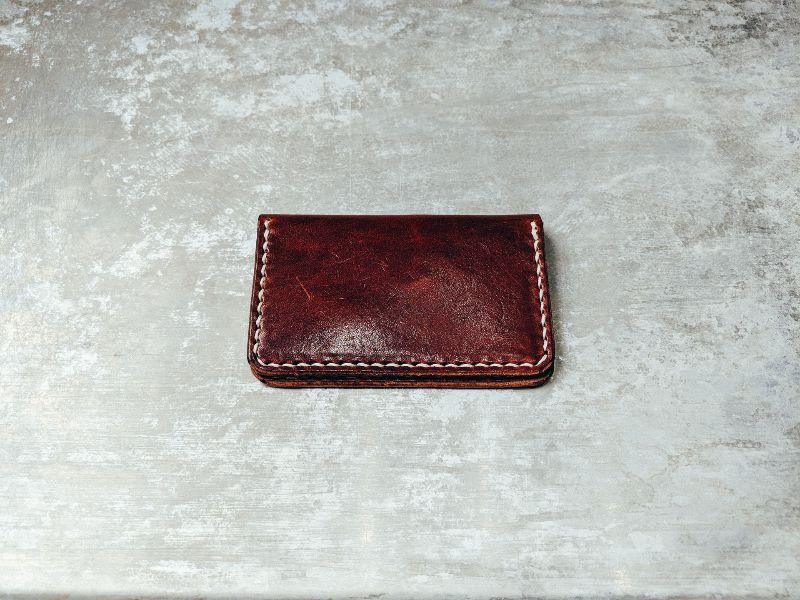 Oakmoss
Amber
Incense
Honey
Leather
Civet
Musk
Tonka Bean
Vanilla
I adore the dry down of Kouros. I love how everything comes together in the base like an orchestra, and it's almost on the divine level.
Oakmoss, Civet, Honey, and Leather combination in Kouros dry down is something yet to be surpassed by another perfume. Too bad it's practically a skin scent when it reaches this stage.
This gives it an interplay between human and animalic powdery musks that should have been stronger, and present, without being somewhat one-dimensional.
If you are wondering where that powdery aspect at the end comes from, it is Vanilla, which is more than ever, present in the newest formulation.
I have also heard that Kouros is a scent only for the European clientele, due to its dirty scent profile. Don't believe that. If you like it, wear it.
Performance
Performance is good, and funnily enough, on the same level as almost every modern designer out there. The recent trend of wearing subtle fragrances in the working environment has caught up with the old Kouros as well.
8 – 10 hours are your best bet, and after the initial blast, the performance is moderate if it's cold outside. Otherwise, it's almost a skin scent. So, no worries about offending anyone.
I recommend using Kouros during the Fall and Winter for the best experience. Still, it works quite nice when it's warm as well.
Target audience and compliment factor
To no surprise, I have never received a compliment or a comment when I wore this scent. But hey, that's quite understandable. You wear "The Scent of Gods" for yourself, don't you?
You can feel the age of this fragrance(40th anniversary in 2021), and as I mentioned in my Guerlain Heritage review, there is nothing modern about it.
Guys or ladies over 30 and 40 years of age will feel right at home with this one. That's if they like musky fragrances, and by musky, I mean the old-school kind of musk.
Even though I have never checked this, I have always imagined Kouros as a signature perfume of someone like Arnold Schwarzenegger, and Scooby Werkstatt.
Dresscode and occasion
Once, I could imagine gyms and casual scenarios where Ysl Kouros would fit like bread and butter, due to its original idea as a celebration of the male body, and bodybuilding.
Today, anything but business and short trips to the store is probably a no-go. Suit and tie attire work best with Yves Saint Laurent Kouros.
Uniqueness and value for money
Even after more than 40 years after the release of this monolithic perfume, I'll easily recognize Kouros from the masses of copycats.
Chanel's Antaeus is the only perfume in a similar vein to Kouros that I believe is better in the current formulation.
Believe it or not, Kouros still holds up its high-price event after so many years which just confirms that some things are timeless and meant to stay. Value for money is average(current formulation).
Pros and Cons
This is part of the review where everything will sit in place, and my reasons for not including Kouros in the Holy Grail Scents category will become clear.
Pros
Still unique
Drydown to die for
Statement-making perfume
A great professional choice for mature gentlemen
More accessible for the younger demographic
Cons
It has been modernized
Not as strong anymore
Key ingredients banned
Almost a shadow of its former self
Collection & Similar Perfumes
Kouros has seen many flankers through the years with most of them now discontinued. Summer, Cologne, and Fresh versions have bitten the dust, so here are those still easily available ones:
Body Kouros – a woody oriental fragrance released in 2000. The main notes include Eucalyptus, Incense, and Benzoin. The lasting power is 8 – 10 hours with moderate projection.
Kouros Silver – a woody aromatic fragrance released in 2015. The main notes include Sage, Amber, and Apple. The lasting power is 8 – 10 hours with great projection.
Similar perfumes:
Ted Lapidus Pour Homme – an aromatic Fougere fragrance released in 1987. The main notes include Honey, Tobacco, and Incense. The lasting power is 24+ hours with great projection.
Jacques Bogart One Man Show Gold Edition – an aromatic Fougere fragrance released in 2011. The main notes include Red Apple, Musk, and Cinnamon. The lasting power is 8 – 10 hours with moderate projection.
Other fragrances often connected to Yves Saint Laurent Kouros are Creed Orange Spice, and Chanel Antaeus.
Conclusion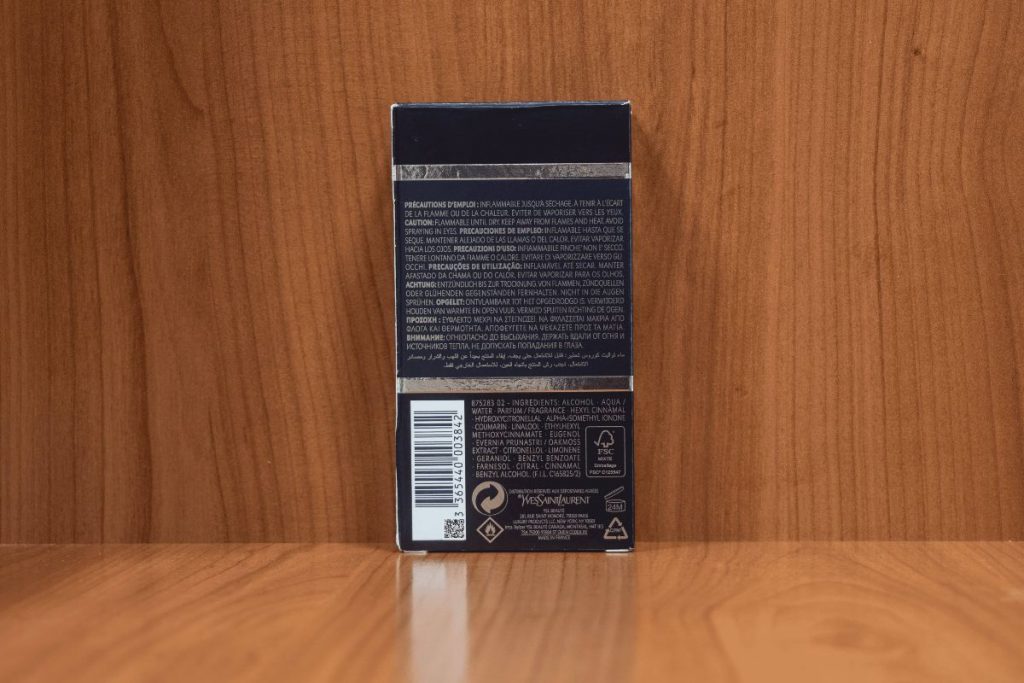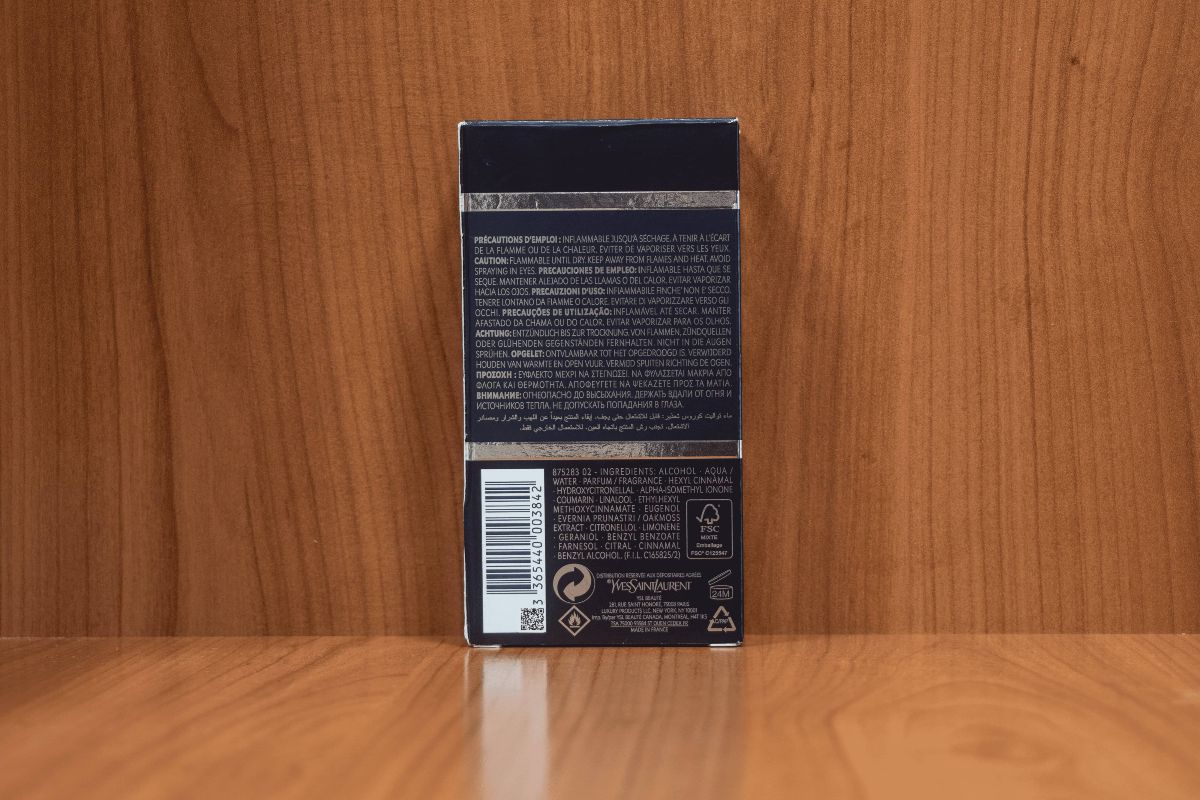 Yves Saint Laurent Kouros is a deceptive and opinion dividing perfume. Thankfully, it still retains the most important aspects, but I feel that is slowly but surely knocking on the eleventh hour.
Tame performance and hollow middle stage keep it from reaching the yesteryear greatness. Young folk will find it more accessible, while perfume aficionados are probably praying that the next reformulation still retains what's good in this one.
Is Kouros still a "King"? Well, I guess the best days are gone but is it still as important as it was back 40 years ago? Heck yes!
In case you are in doubt whether you should consider buying Ysl Kouros or not, it's always good to take a look at Scent Grail's S.P.A. Signature Factor Guide.
It is easy to use and the most relevant perfume buying guide on the web. This way, you can check out if a particular fragrance is worth checking out, and potentially find your signature perfume.
If you liked this review and think that this fragrance is for you, you can buy it via the button below:
Find out more Scent Grail articles about perfumery, check out top lists, and other helpful reviews via links below:
REVIEWS
TOP LISTS
SCENT GRAIL LEARNING CENTER
Until next time, have a great time and choose your scent wisely!
Best, Marin!
#scentgrail #scentgrailtribe
Scent Grail on Social Media: Facebook | Twitter | Instagram | Pinterest
Your number one resource for Holy Grail Signature Scents.

– Marin Kristic