Today we take a look at Guerlain Homme Eau de Parfum, a cologne line that started a new Guerlain era with perfumer Thierry Wasser.
While some may argue that Thierry Wasser ain't got what it takes to continue the grand work of Jean-Paul Guerlain, I firmly believe that he is a talented perfumer that brought Guerlain into the 21st century.
This review will be based on the newly redesigned heritage collection from 2016 that comes in the new slim and slick bottle design.
Before I start with this review, regarding the old vintage formulation which comes in a smaller black bottle, they are practically the same perfumes, so there is no need to chase the "vintage". I had tried them both, and they are equally good perfumes.
Guerlain Homme in three words: BOOZY – MINTY – UNIQUE
Affiliate Disclosure: As an Amazon Associate I earn from qualifying purchases. By purchasing via provided links/banners comes at no additional cost to you. Scent Grail only recommends products and/or services that are insightful and helpful to readers. For more info please read Affiliate Disclaimer.
Don't have the time to read the review right now? No worries! Here are my 5 quick takes:
One of the best fresh scent openings
A woody aromatic perfume with moderate longevity
Created by perfumers Thierry Wasser and Sylvaine Delacourte in 2016
Best used during warmer weather on a night out and leisure occasions
Doesn't live up to its fantastic opening
What are your thoughts about Guerlain Homme? Let me know in the comment section below. Let's start with Scent Grail's review and find out if this EDP is a cool hidden gem for those hot summer days.
Brand and Perfume History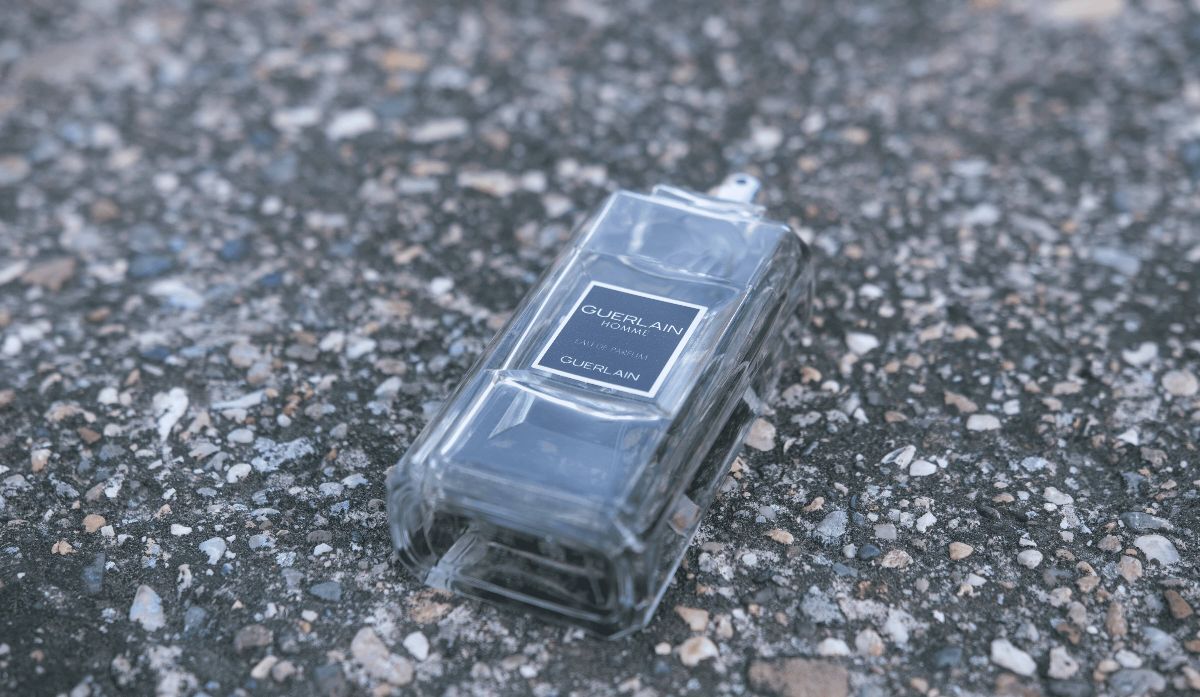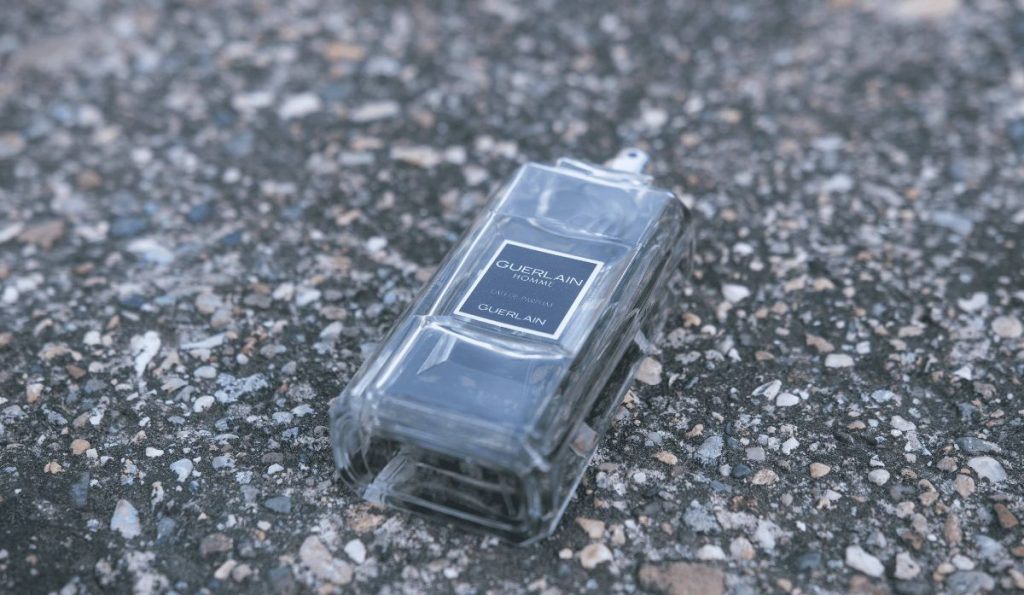 Guerlain is one of those perfume brands that everyone eventually tends to get pulled into. Maybe it doesn't have bells and whistles like Chanel or Dior, but there has always been something special about them.
Those small details and big heritage intrigue me and millions all over the world. What I like the most about Guerlain is the pure quality of their perfumes for affordable prices.
Guerlain history
The Guerlain French perfume brand was founded in 1828 by Pierre-François-Pascal Guerlain who opened his perfume store at rue de Rivoli in Paris and run the brand as a family-owned business.
Guerlain's most-well known perfumes are:
Jicky
Shalimar
Cologne Impériale
Mitsouko
Samsara
Vetiver
Habit Rouge
Derby
Heritage
L'Instant de Guerlain(men and women)
Today, Guerlain is owned by the LVMH group and is more than a fragrance and cosmetic brand. It's a lifestyle, passion, and dedication to the finest things in the world.
Check out a more in-depth look at Guerlain's history in my Guerlain Shalimar review.
Guerlain Homme story
Guerlain Homme Eau de Parfum was originally released as an Intense version of Eau de Toilette back in 2009.
Thierry Wasser has done both the original and the reformulation in 2016. while keeping the original intact as possible.
Due to the ever-changing trends and some ingredient restrictions, the reformulation is missing the Mojito accord, Rhubarb leaf, and Geranium, but trust me, they are basically the same deal.
Thierry knows his profession, and Guerlain doesn't make bad perfumes and certainly doesn't destroys them with reformulations.
At that time, Guerlain's head of fragrance development Sylvaine Delacourte who owns her own perfume line these days claimed that the inspiration for this mojito fragrance came while drinking a mojito cocktail in Cuba at the Hemingway Bar.
She shared this idea with Wasser who was also at that time making his own "mojito" accord and agreed to make a perfume together based on this idea.
Those who understand French can check the whole Delacourte and Wasser interview based on this fragrance here.
Thierry Wasser's notable work:
Perfume Theme
Guerlain's official blurb: "Guerlain Homme is an authentic call to adventure. Keen on discovery, man flourishes in a nature that he makes his own.
Guerlain Homme Eau de Parfum revels in contrast: freshness and strength united in a mysterious and intense fragrance. This Eau de Parfum surprises with its vibrant freshness lent by the mojito accord, the fresh floral accord and the green woody accord, which come together in an intense composition. This strength ensures its powerful and refined trail. Guerlain Homme boasts a bolder, woodier personality.
Modern in its geometry and rigorous in its form, the bottle – iconic of the Guerlain men's fragrance collection – and its luxurious wooden cap are timeless figures of French elegance."
Notes and Classification
Perfumer: Thierry Wasser and Sylvaine Delacourte
Perfume Oil Concentration: Eau de Parfum
Fragrance Type: Woody Aromatic
Release Date: 2016
Target Audience: Men
Most dominant notes: Lime, Rum, and Vetiver
Age Group: 25+
Seasons: Spring, and Summer
Occasions: Leisure
Wearability: Experienced
Longevity and Sillage: 4 – 6 hours with moderate projection
The recommended number of sprays: 6 – 8(neck area and chest)
Reviewed batch code: 7R01 – April 2017
Uniqueness: 3/5
Value for money: 8/10
OFFICIAL NOTES
Top notes: Sweet Lime, Peppermint, and Rum
Heart notes: Floral Accord
Base notes: Patchouli, Cedar, and Vetiver
Perfume Presentation
I'm fine with the 2016 redesign Guerlain did with many of their men's heritage collections, while some may disagree.
The unified design gives this collection more of a niche design which became popular during the last decade or so. No matter on which side you lean, Guerlain is Guerlain, and Guerlain doesn't make bad perfumes.
Bottle & Box
By looking at the bottle on the store shelf, one gets the impersonation of luxury. Yet when you pick it up, you'll definitely see that it sits in the middle-range designer offerings.
As said before, I'm fine with it, but I feel that for example, Dior produces bottles and packaging at a much higher level.
The simple, slim, and clean bottle has a sticker with the name of the perfume and perfume concentration placed in the middle.
I like the fact that on the bottom, the information is laser-printed on the glass, and it's something I wish more designers did as well.
The box is made from quality cardboard with the same information as the perfume, and a little blurb about the fragrance on the backside. Clean design that follows the rest of the heritage collection.
My Experience With Perfume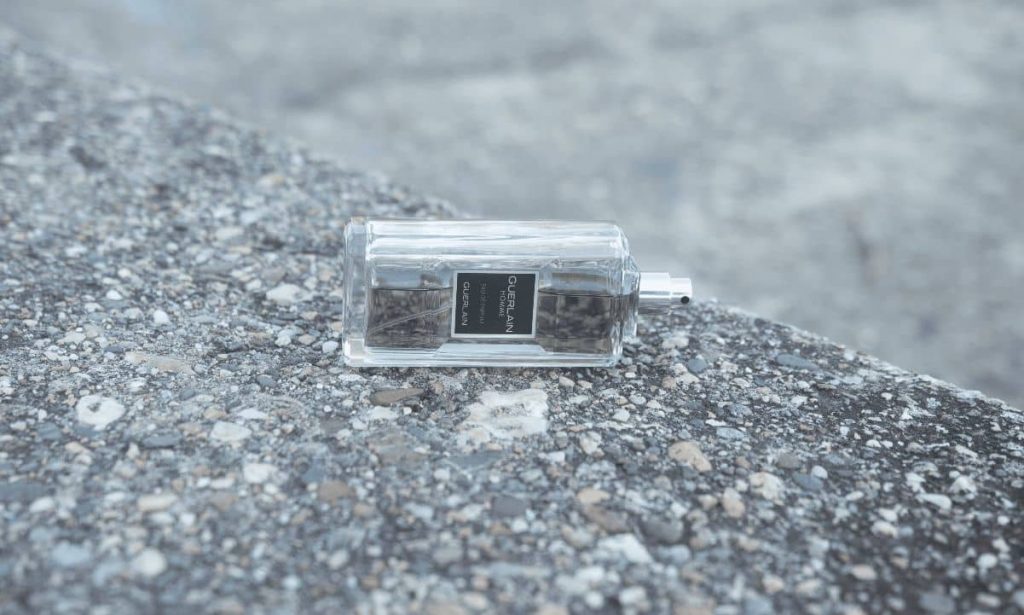 Guerlain's Homme Edp is a perfume close to my heart, and it reminds me of the summer of 2020. Adriatic coast, summer heat, and good life.
This line has been somewhat successfully succeeded by L'homme Ideal summer line perfumes, and rarely do I see reviews for this arguably, better perfume.
Opening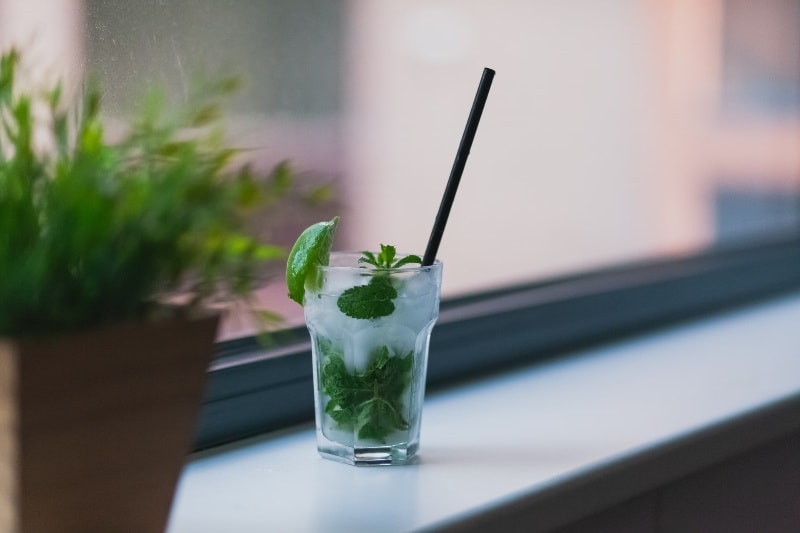 Sweet Lime
Peppermint
Rum
The top notes start with a blast of juicy citrusy mint that doesn't smell like bubblegum. Thank God for that. Both of these Lime and Peppermint notes are recognizable even to those that haven't tried a Mojito.
As the fragrance settles down a bit, mojito accord starts to take the recognizable alcoholic shape, and while you won't smell the rum "per se", the general idea of the cocktail has taken the shape.
It is crisp, and green, and invites you to take the day off and relax on the beach. As the scent starts to develop, the alcoholic vibe takes the back seat and is followed by a woody floral heart.
The notes are well blended with masculine freshness and the transition from the opening to the middle stage is somewhat non-detectable. This is the stage when things get interesting.
Scent development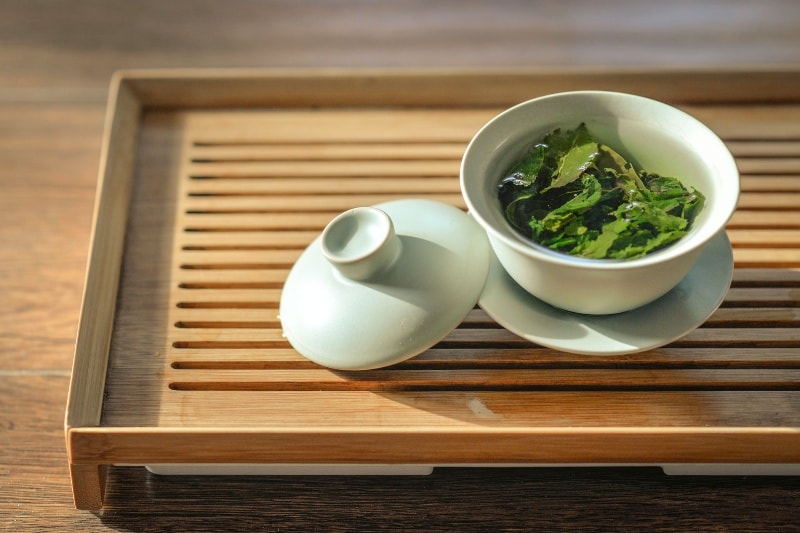 The sweetness from the beginning doesn't dominate the whole scent, and the perfume takes a green woody scent profile after about 15 minutes into the perfume development.
Something like Neroli or Jasmine could have made the middle stage much more interesting instead of the generic Floral Accord which smells to me just like Green Tea.
Fortunately, while these floral accords could have made this scent into a generic bomb, it is saved by the better and familiar dry down.
Drydown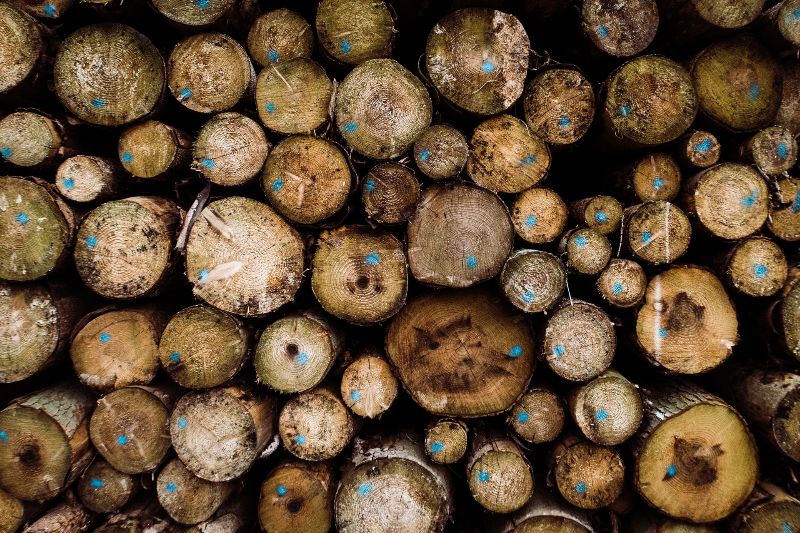 The scent calms down significantly after the first hour, and the "Green Tea" exits the play. Both Cedar and Patchouli are clean and are made for the non-demanding consumer.
Those familiar with the legendary Guerlain Vetiver will catch signature Vetiver note from that fragrance straight away, and it is the major redeeming quality dry down has to offer.
The more the fragrance stays on the skin, the less it becomes citrusy/aromatic, and woodier which was an excellent decision from Wasser.
Performance
For me, the longevity is very spotty at best. 4 – 6 hours with a subtle projection which is achieved in moderate weather. Not good enough for Eau de Parfum.
Although marketed as a Summer scent, the heat will eat this perfume quickly which I have experienced firsthand. Thankfully, it is well versatile to work equally well during the Spring and Fall which could hint at your potential signature perfume.
Target audience and compliment factor
Men or women over 25 years of age could rock this one, day or night. Freshness does a great job during the day, and woody tones merge finely into the night.
Regarding the compliments, if a person can smell you there is a 50% chance you'll get a positive reaction. I had a great experience with this one.
Just keep in mind, that this perfume is more serious than playful, and is not a compliment monster.
Dresscode and occasion
It is always good to have at least one perfume in the collection that is versatile and multi-seasonal. Thankfully, Guerlain Homme checks every point.
Since the booziness ain't what you're left with when the fragrance dries down, it works like a Swiss Army knife to a real gentleman.
Day or night, work or casual, it really doesn't matter as long as you enjoy this scent profile. While some may disagree, I believe that Homme Eau de Parfum works as a great office scent as well.
Uniqueness and value for money
When placed against any "blue" perfume, Homme stands out like rarely any other fragrance out there. We can thank the Mojito, Lime, and Mint combination for that.
But, take into consideration that the backbone of this one is made from the same molecule found in the vintage Guerlain Vetiver. Some may not like this all too much.
Value for money is great within its price range. If you are on the hunt for an affordable hidden gem, this could just be your thing.
Pros and Cons
It is good to know that on Scent Grail you can always check out if a particular perfume is worth seeking out.
Before buying anything, feel free to check out S.P.A. Signature Factor Guide made specifically to help you with your decision. It's easy to use and the most relevant guide of this kind on the web.
Pros
Affordable niche fragrance
Unique scent profile
Works in multiple seasons and occasions
One of the best fresh scent openings
Cons
Doesn't live up to its opening
Doesn't last that much
Unique but could be challenging
Borrows Guerlain Vetiver base notes
Collection & Similar Perfumes
The Homme line is made from two unique, but similar perfumes. Each of them is different enough to at least check them out when testing new perfumes. The old Eau de Toilette version is officially retired.
Currently, there are no new plans or any news regarding new flankers.
Similar perfumes:
Guerlain Vetiver – a woody aromatic perfume released in 1961. The main notes include Vetiver, Tobacco, and Bergamot. The lasting power is 4 – 6 hours with moderate projection.
Guerlain L'Homme Ideal Cologne – a woody aromatic perfume released in 2015. The main notes are Almond, Grapefruit, and Orange. The lasting power is 4 – 6 hours with moderate projection
Conclusion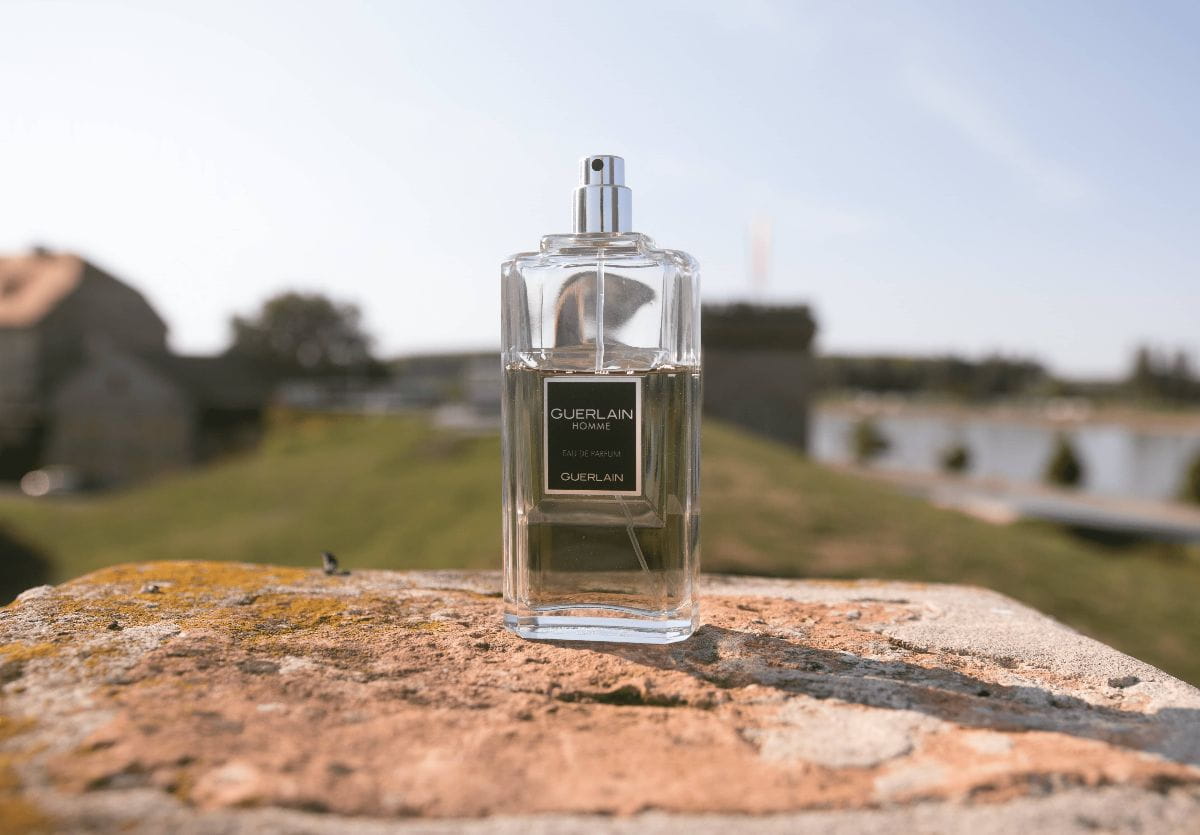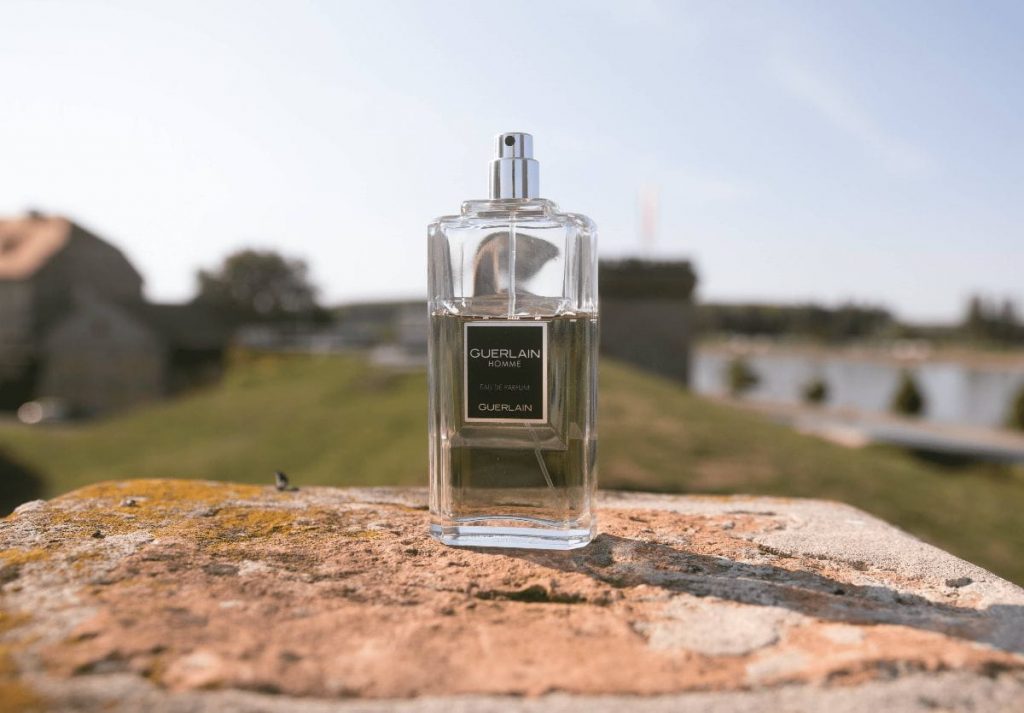 Guerlain Homme Eau de Parfum is a fragrance that's easy to love and one of those that are easy to recommend.
With its affordable price, it should be no brainier if you want to stand out from the crowd. Somewhat a hidden gem among the masses and ignored since L'Homme Ideal line came out.
I just wish that it took more risks and lived up to its fantastic start, instead of bland middle stage and great but similar drydown.
Either way, it would be a crime if you didn't try it out. It was my most worn perfume in Summer 2020. As already mentioned, Guerlain is Guerlain, and Guerlain doesn't make bad perfumes.
If you liked this review and think that this fragrance is for you, you can buy it via the button below:
Find out more Scent Grail articles about perfumery, check out top lists, and other helpful reviews via links below:
REVIEWS
TOP LISTS
SCENT GRAIL LEARNING CENTER
Until next time, have a great time and choose your scent wisely!
Best, Marin!
#scentgrail #scentgrailtribe
Scent Grail on Social Media: Facebook | Twitter | Instagram | Pinterest
Your number one resource for Holy Grail Signature Scents.

– Marin Kristic