You don't have to be a perfume aficionado to know about Coco Chanel's most famous perfume creation known as Chanel No 5.
But the surprising thing is that probably 99% of modern perfume consumers still associate No. 5 with "old grandma" smell without actually giving it a try on their skin.
In fact, after throwing away social misconceptions about men wearing female-targeted perfumes, I found that not only you can wear whatever you like, but I have also rediscovered this historical perfume in more than one "eye-opening" way.
Here are the things you'll learn about Chanel No 5 in this Scent Grail review:
No 5's perfume creation history
What does it smell like?
Does it smell like baby powder?
What's so special about it?
Is it worth the money?
Why is Chanel No. 5 so popular?
Chanel No 5 in three words: SPARKLY – POWDERY – MASTERFUL
Affiliate Disclosure: As an Amazon Associate I earn from qualifying purchases. By purchasing via provided links/banners comes at no additional cost to you. Scent Grail only recommends products and/or services that are insightful and helpful to readers. For more info please read Affiliate Disclaimer.
Don't have the time to read the review right now? No worries! Here are my 5 quick takes:
One of the best candidates for a signature perfume
A floral aldehyde with good longevity
Created by Ernest Beaux in 1921
Best used during warmer weather on business and leisure occasions
A holy grail perfume that can get challenging
Let's see what made this fragrance endure throughout the last century and see if this fragrance is for you.
Brand and Perfume History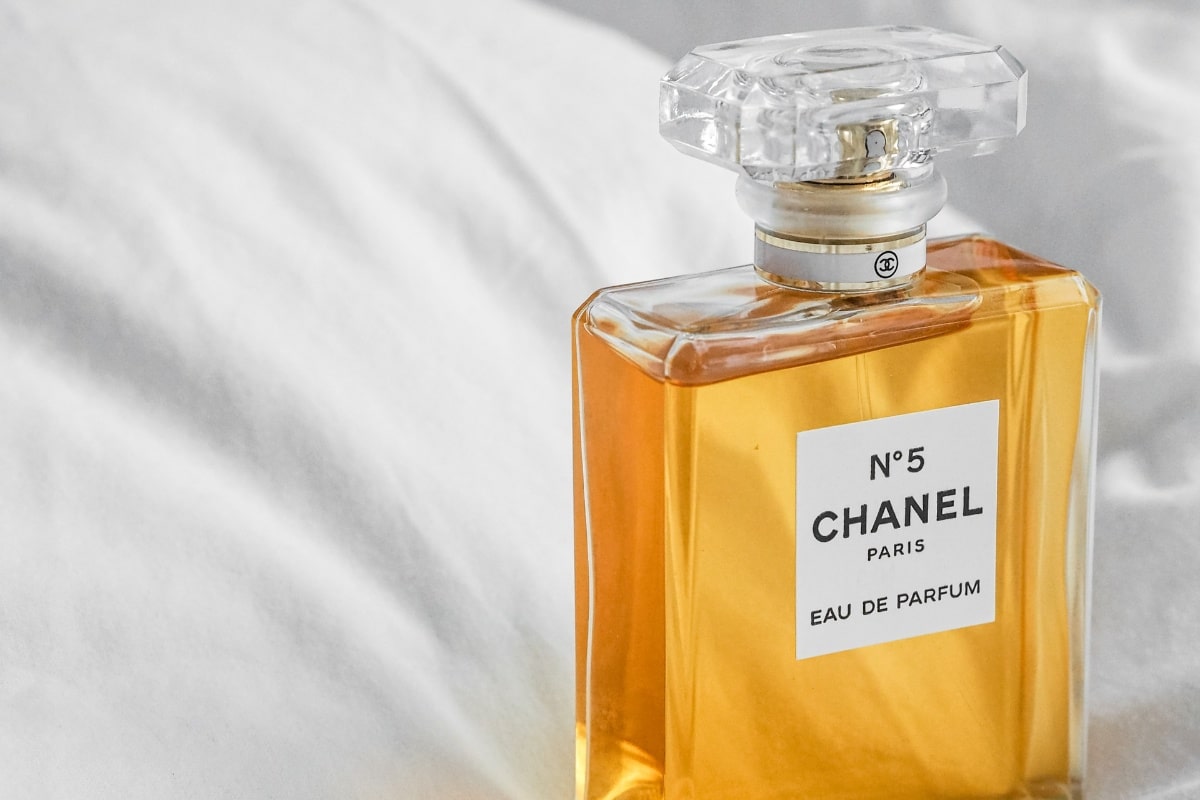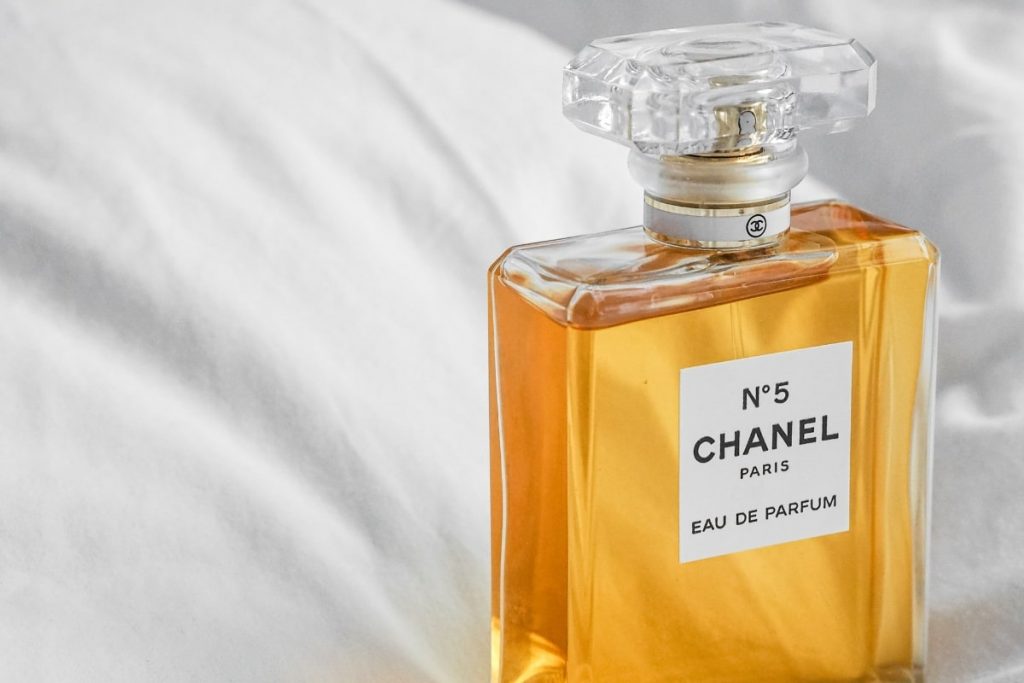 Love them or not, Chanel is the number 1 luxury brand of all time. The only other brand that comes close to them when it comes to reputation is none other than Christian Dior.
While I believe that their perfume selection is much better on the ladies' side, the selection for men cannot be ignored. Bleu de Chanel has single-handedly paved the way for the "blue" scent DNA of the last decade.
Chanel's history
French fashion house Chanel was founded by Coco Chanel in 1909, as a millinery shop at 160 Boulevard Malesherbes, Paris.
Coco wasn't always famous and rich, and her early years were full of tragedies. Before she turned up 18, her mother died, and her father abandoned her.
Because of this, she was placed in an orphanage called "The Sisters of the Sacred Heart", where nuns took care of her, without any sort of luxury.
After she left the orphanage, she took interest in singing and had a short career while working as a waitress.
At the age of 18, Gabrielle(Coco) Chanel became interested in fashion and opened this millinery shop on the ground floor of the French textile businessman Étienne Balsan. Yes, she was his mistress.
Since this establishment was also a saloon hunting and sporting élite, Gabrielle could sell hats she designed and made to the rich men, and in this way earned a living independent of Étienne Balsan.
Though meeting new people, namely, English polo player Arthur "Boy" Capel(also his mistress)and making other connections, she opened her first millinery shop, Chanel Modes, in Paris.
As time progressed, she opened more shops where she also started making clothes, and the rest is history. Right?
Well, here are some achievements while the house Chanel was run by Coco Chanel:
1920 – Chanel produced beaded dresses, made especially popular by the Flapper woman. These modern, and feminine attires became known as the Chanel Suit.
1921 – the release of the first Chanel perfume – Chanel No 5
The late 1920s – business deal with venture capitalist Pierre Wertheimer – the start of Parfums Chanel company
The 1930s – Coco Chanel progressed to womanly fashions and offered evening and summer dresses with silver eyelets, and shoulder straps decorated with rhinestones. in 1932. Coco did an exhibition of jewelry with diamonds as the main motif. By the end of the 1930s, Chanel expanded the range of its clothes designed for the petite woman.
In the 1940s – during the Second World War, Coco Chanel closed her shop at Maison Chanel, focusing only on jewelry and perfumes. At that time, she was living in the hotel Ritz with her boyfriend, Hans Günther von Dincklage. Upon the liberation of France, Chanel was arrested due to collaboration with the Nazis but was released from the charges as a traitor to France. Due to these political reasons, Coco was living in Switzerland until 1953. This made some interesting conflicts with her business partner Pierre Wertheimer and the disputes about who owned the rights to the "Chanel Parfums" brand. In the end, Coco received $400,000, gained a 2.0 percent running royalty from the sales of No. 5 parfumerie, and sold the rights to the name "Coco Chanel".
From the 1950s to the 1970s – to regain her status and the business primacy of the House of Chanel, Coco once again went to Pierre Wertheimer for partnership and capital which granted him commercial rights to all Chanel-brand products. By the time of death in 1971., Coco collaborated with jeweler Robert Goossens to design jewelry for Chanel. Also, the brand expanded to making leather bags and introduced the first Chanel men's perfume – Chanel Pour Monsieur in 1955.
The post-Coco era is still very much successful in keeping the brand's heritage and keeping the money flow as high as possible.
This is thanks to the late Karl Lagerfeld, who served as chief designer for Chanel from 1982–2000 who like Coco, looked into the past as inspiration for his designs.
While being at Chanel, Lagerfeld was best known as a man who introduced tweed, gold accents, and chains, and while keeping Chanel's signature, he also helped bring the brand into modern times.
Today, Chanel is owned by Alain Wertheimer and Gérard Wertheimer, grandsons of Pierre Wertheimer with over 300 stores all over the world.
Chanel is also one of the rare luxury brands that revolutionized fashion – high fashion and everyday fashion, and some of the Chanel product brands have been personified by actresses, and models such as:
Marilyn Monroe
Pharrell Williams
Kristen Stewart
Keira Knightley
Nicole Kidman
Chanel No 5 story
Chanel No. 5 is the first perfume released by Coco Chanel in 1921, which means that this fragrance celebrates 100 years in 2021.
The perfume was composed and created by French-Russian perfumer Ernest Beaux. As with everything in Gabrielle's life, the bottle design was equally important as was the liquid inside it.
The idea of what No. 5 should smell like was a creation of something new that would appeal to the liberated feminine spirit of the 1920s.
Coco challenged Ernest Beaux to create a perfume that "smells like a woman, and not like a rose", and "a woman's perfume with a woman's scent", rare and powerful.
The No. 5 name came from Coco's time at the orphanage, and the number five had strong associations for her such as "signifying the pure embodiment of a thing, both spiritual and mystic meanings".
But, it could be also because Coco chose the fifth formula sample from Beaux where she declared, "I show my collections on the fifth of May, the fifth month of the year, so let's leave the number it bears, and this number five will bring it good luck."
The formula she picked, had a debut in 1921 and was composed of notes such as May rose, jasmine, ylang-ylang, vanilla, sandalwood, and the infamous aldehydes which gave it that "clean" odor profile.
It took multiple months to compose different formulas, and some say that the aldehydic scent profile was made from the Beaux assistant's mistake who had added an overdose of aldehydes to the mix.
While some complain that Chanel No. 5 is overpriced, some of its raw indigents actually cost much more than you would think like ylang-ylang harvested from Madagascar and Mayotte, and the signature Chanel note, Jasmine, which is directly harvested from Grasse, France.
Also, its lasting popularity goes back to the famous Marilyn Monroe who said that "a few drops of Chanel N°5 was all she wore to bed", and that famous Andy Warhol print of the bottle.
Ernest Beaux's notable work:
Chanel No 22
Chanel Cuir de Russie
Bourjois Soir de Paris
Today, No. 5 is the best-selling perfume of all time and one bottle is sold every 30 seconds.
Perfume theme
Chanel's official blurb: "In 1921, Gabrielle Chanel asked Ernest Beaux to create "a woman's perfume with a woman's scent", rare and powerful. The nose presented her with a visionary composition that made unprecedented use of aldehydes. Mademoiselle chose the fifth sample of the fragrance and decided to name it simply N°5. For this new fragrance, she opted for a bottle with a revolutionary design, adorned with a white label and topped with a faceted cabochon. In 1986, Jacques Polge, the CHANEL nose since 1978, reinterpreted his predecessor's composition to create a fuller version of N°5: the Eau de Parfum."
Notes and Classification
Perfumer: Ernest Beaux
Perfume Oil Concentration: Edp
Fragrance Type: Floral Aldehyde
Release Date: 1921
Target Audience: Women
Most dominant notes: Aldehydes, Ylang-Ylang, Amber
Age Group: 30+
Seasons: Fall and Winter
Occasions: Business and Leisure
Wearability: Experienced
Longevity and Sillage: 6 – 8 hours with moderate projection
The recommended number of sprays: 2 – 4 (neck or wrists)
Reviewed batch code: 3901 – March 2019
Uniqueness: 5/5
Value for money: 10/10
OFFICIAL NOTES
Top notes: Aldehydes, Neroli, Lemon, Ylang-Ylang, Bergamot
Heart notes: Jasmine, Iris, Orris Root, May Rose, Lily-of-the-Valley
Base notes: Patchouli, Amber, Musk, Vanilla, Oakmoss, Vetiver, Sandalwood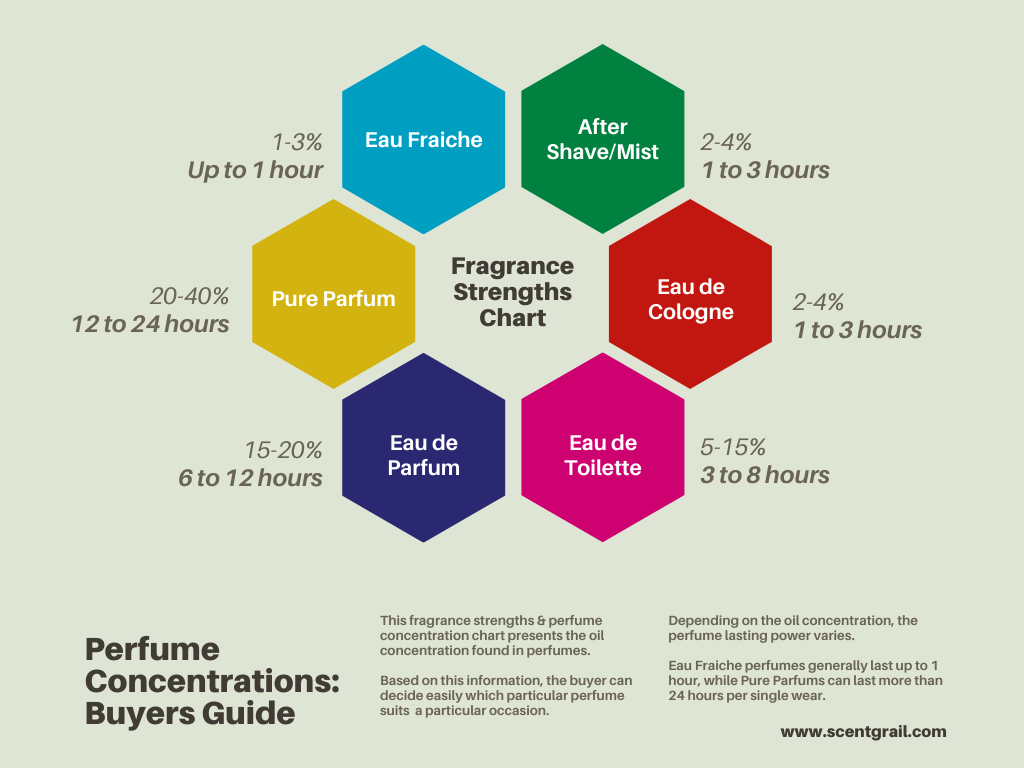 Perfume Presentation
I love classic and timeless things that endure the test of time. However, I'm also a fan of modern design with a touch of old that celebrates the past.
Therefore, I was in a debate with myself about which is my best-looking bottle design of all time, and that prize goes without any doubt to Chanel No 5. In my opinion, the No. 5 bottle style will easily endure through the 21st century.
The only other bottle that came close to it was also another perfume giant – Guerlain Shalimar.
Bottle & Box
The No. 5 bottle was inspired by the rectangular beveled lines of the Charvet toiletry bottles which were favored by Coco's lover, Arthur "Boy" Capel which was designed by Coco herself.
The first bottles of No. 5 were different than today's design and featured small, and rounded shoulders which were sold only in Chanel boutiques for a selected few.
This simple, yet elegant "whiskey-inspired" bottle is easily identifiable and emotionally relatable to women across the world.
Also, I have read that, unlike the bottle, the sprayer went through many changes throughout the decades, and the latest version from 1986 was scaled down to fit more with the scale of the bottle.
Chanel's No. 5 box follows the elegant bottle lines and is presented in white color with black edges that go around the whole package.
As with any perfume, on the box, you'll find your standard information such as the perfume, size, concentration, batch code, and indigents. Sadly, I find the box a little plain compared to the magnificent bottle.
My Experience With Perfume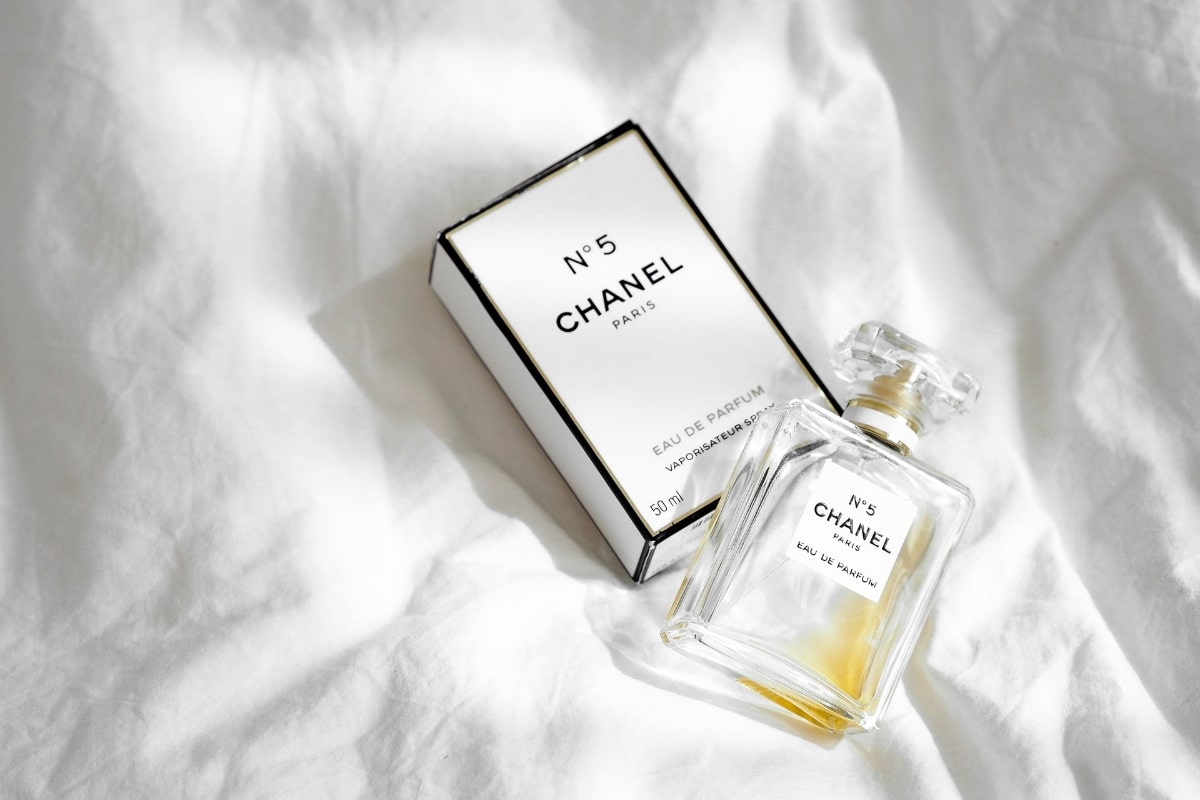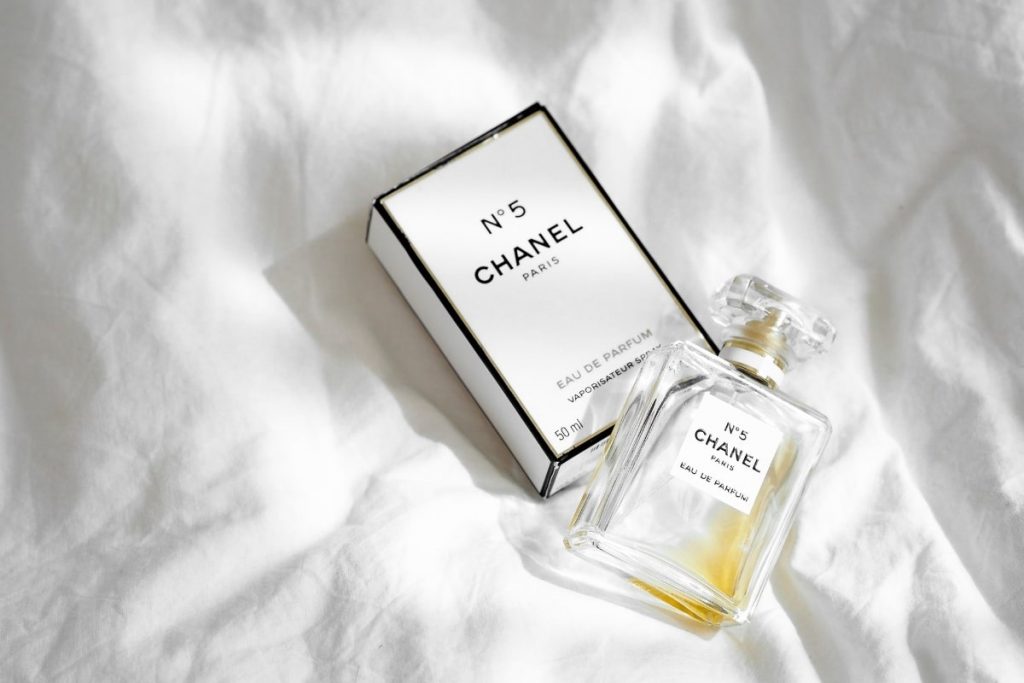 First thing first, let's get a couple of things clear. This review is based upon the Chanel No 5 Eau de Parfum, done by the great Jacques Polge in 1986.
Polge's version was meant to represent the old formulation in a modern way while keeping the iconic heritage intact. This is the version you'll find in shops today.
The reason why there ain't no pictures of No. 5 from my personal collection is that I own a 3×20 ml Chanel lipstick decanter version.
No matter what you may feel about this perfume from the stories of others, every serious perfumista should at least sample it before giving it a final verdict.
Maybe it's not for everyone, but if you are one of those who get the message, I guarantee that you'll never be without it. Also, I wear it without any preconceptions about what men or women should smell like.
Opening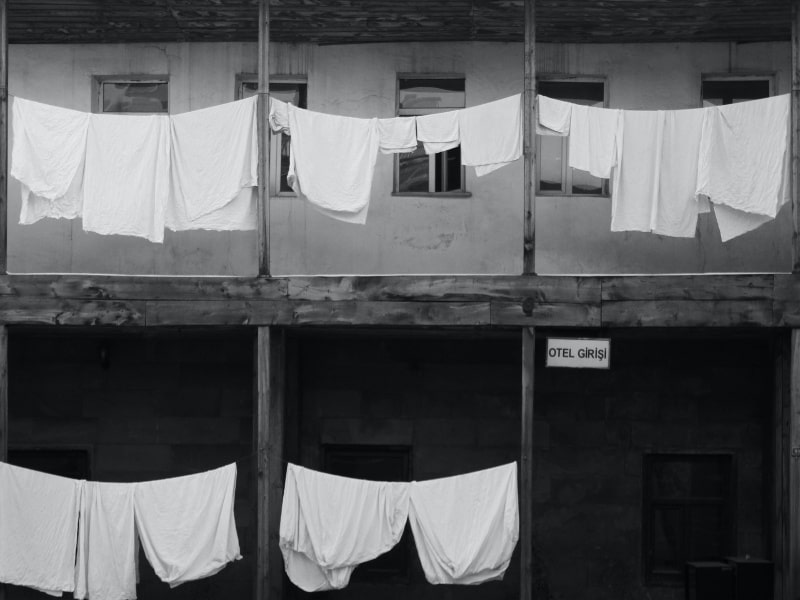 Aldehydes
Neroli
Lemon
Ylang-Ylang
Bergamot
Alright then, before you put the first spray of Chanel No. 5 on your hand or neck, leave everything you know about the perfumery behind.
Leave every judgment or preconception, and prepare yourself to experience the masterful perfumery, and top-notch olfactive experience.
Yes, it can smell a little bit "dated", and yes, the aldehydes(aliphatic type) are not for everyone, but you'll never know if you don't give it a chance.
No matter what types of perfumes you prefer, this one is the best-selling perfume of all time for a reason.
No. 5 opens up gloriously with those biting aldehydes at the top which to my nose, smell like the finest clean sheets. They may be somewhat dated, but I don't care.
Aldehydes are backed up by the sensual and luxurious smell of mashed Mediterranean citruses with powdery aspects just lurking behind.
This phase doesn't last long, and to be honest, it took me a couple of good years to finally start to appreciate the top notes of No. 5. It was well worth it.
Scent development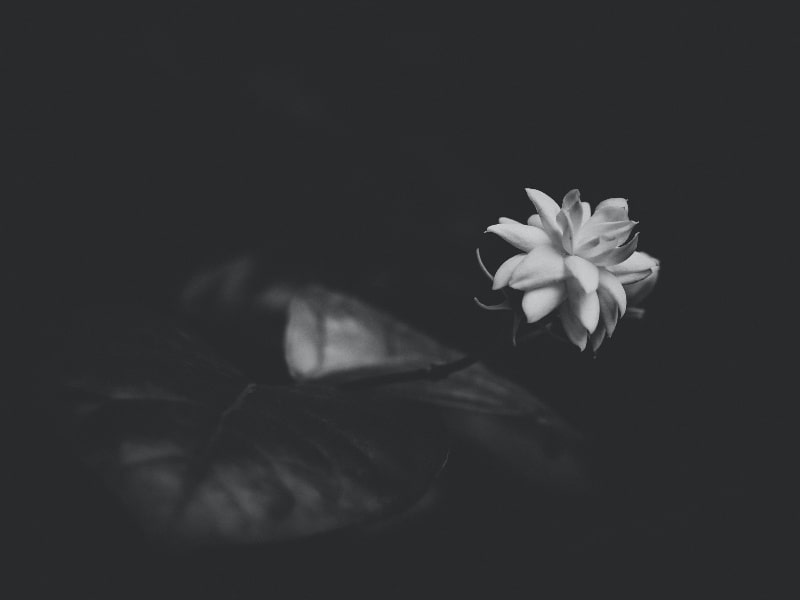 Jasmine
Iris
Orris Root
May Rose
Lily-of-the-Valley
After five to ten minutes, the fragrance dries down to its powdery heart. I can feel the rose and jasmine's quality absolutes, but the most dominant flower has to be ylang-ylang.
I can see why Beaux had chosen ylang-ylang as the main flower in this composition since its sour and mildly sweet nuances go like peanut butter and jelly with aldehydes.
A highly complex blend of these flowers can feel sometimes somewhat flat, but it could be also due to the restrictions, reformulations, weather, or even the prominent dominance of ylang-ylang, and pinchy aldehydes.
I know that Beaux was instructed by Coco that No. 5 should smell like a composition, rather than a single flower, so take that as you want.
Also, since I'm well informed that this perfume works differently on each skin, I won't deduct any points from its development.
Before we go with the exploration of this scent dry down, I have to emphasize that the heart notes are the most feminine-smelling part of this perfume that can give a fresh soap aroma at times.
Drydown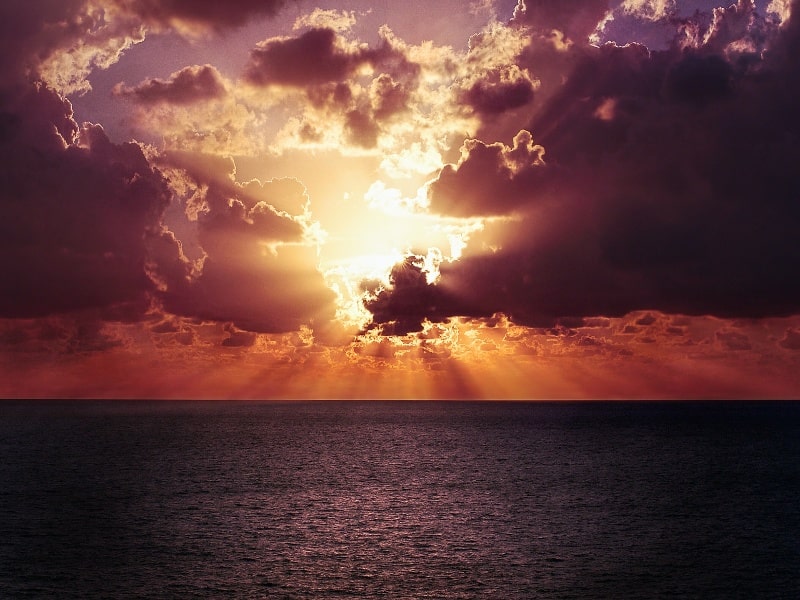 Patchouli
Amber
Musk
Vanilla
Oakmoss
Vetiver
Sandalwood
The dry down is warm, woody, and beautifully musky. I enjoy the lush scent of creamy sandalwood, amber, and vibrating powderiness still present from the heart notes.
Other notes such as vanilla, vetiver, and patchouli rarely show their face, if ever.
This one's a journey that each of us experiences differently. Personally, this is my favorite part of No. 5. I guess I'm a sucker for great ambers and that sandalwood that only Chanel and Guerlain get right.
Performance
Chanel No 5 is an adequately lasting perfume with a moderate performance which ain't that bad when you consider complex composition.
The longer I'm into this hobby, the more I appreciate perfumes that don't scream and fill the whole room. You'll get 6 – 8 hours each time easily, and the projection may vary from person to person. To me, it is almost a gentle skin scent.
Don't go over 4 sprays since it won't enhance sillage and projection.
Target audience and compliment factor
This is where it gets tricky. You see, I'm a man over 30 and I don't have any issues wearing Chanel's masterpiece, which doesn't mean it will work the same for others.
It is a mature scent and a product of its time. Keep in mind that the inclusion of aldehyde overdose was considered almost revolutionary back in the 1920s.
However, while a good chunk of perfumes from the 1960s – 1980s stuff shows their age, somehow, No. 5 still feels grandiose and timeless.
If you are a lady over 30, please try it on your skin and see how it works for you. Regarding the gentlemen, if you are adventurous like me, get your hands on a sample and give it a go as well.
I'm yet to receive a compliment, but also, no one has told me that I smell like a grandma or that I smell bad.
Dresscode and occasion
From high-class business dinners to casual coffee breaks in one of the Champs-Élysées cafés, you can wear it anywhere you like.
Personally, I believe that this fragrance would work great for a successful businesswoman or a man. As for the season, this one works equally well day or night, and in every season except summer.
Uniqueness and value for money
In today's sugary sweet perfume climate and trends, No. 5 has again become a unique, and niche fragrance among the masses.
While I gave a perfect 10 for value for money, this only applies if you like this kind of scent. In any case, don't rush with blind buying, and give it a couple of tests.
Pros and Cons
One who is able to recognize the art of the craft should also be aware that nothing is perfect. Yet, some things come very close to perfection.
This is the case with Chanel's perfume. Before deciding whether should you look into buying this perfume, it's always good to take a look at Scent Grail's S.P.A. Signature Factor Guide and check out the major positive and negative sides:
Pros
The most important perfume ever created
The best-selling perfume of all time
Masterful composition
High-quality ingredients
Works differently on each skin
Cons
It is quite subtle
It has been reformulated – heart notes are questionable
Aldehydes are not for everybody
Collection & Similar Perfumes
No.5 has many flankers, so instead of just listing them all, I'll mention a couple that, are worth sampling out:
Chanel N°5 Eau Premiere – a floral aldehyde fragrance released in 2007. The main notes include Aldehydes, Neroli, and Ylang-Ylang. The lasting power is 6 – 8 hours with moderate projection.
Chanel No 5 L'Eau – a floral aldehyde fragrance released in 2016. The main notes include Aldehydes, Lemon, and Ylang-Ylang. The lasting power is 6 – 8 hours with gentle projection.
Chanel No 5 Eau de Toilette – a floral aldehyde released in 1921. The main notes include Aldehydes, Iris, and Ylang-Ylang. The lasting power is 6 – 8 hours with moderate projection.
Surprisingly, besides flankers, No. 5 hasn't been successfully copied up to this date which gives it even more exclusiveness. That's why I recommend sticking up with the original.
Conclusion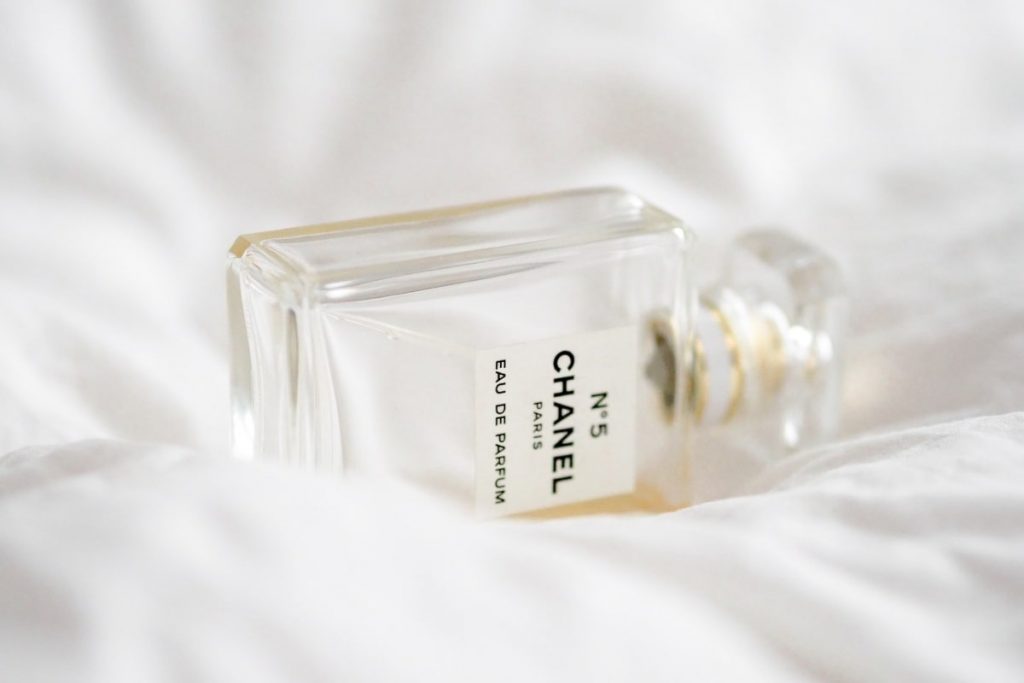 Step by step, we came to the finish line of my Chanel No 5 Eau de Parfum review. I hope that you have learned a couple of things, and maybe found out your new and rediscovered love for this perfume.
Have you tried this fragrance? If so, let me know your thoughts in the comment section below.
No. 5 is a daring, opulent, and gender-bending perfume. It is a niche composition "hiding" in plain sight, and every niche company dream to achieve it while not costing $400.
Even though I prefer Guerlain Shalimar, and Tom Ford's Black Orchid a little bit more, the importance of No. 5 can't be ignored. That's why it will always be part of the selected few Holy Grail Scents.
If you think that this fragrance is for you, you can buy it via the button below:
You can find out more Scent Grail articles about perfumery, check out top lists, and other helpful reviews via links below:
REVIEWS
TOP LISTS
SCENT GRAIL LEARNING CENTER
Until next time, have a great time and choose your scent wisely!
Best,
Marin!
#scentgrail #scentgrailtribe
Scent Grail on Social Media: Facebook | Twitter | Instagram | Pinterest
Your number one resource for Holy Grail Signature Scents.

– Marin Kristic