If you have ever wondered what is the difference between perfume testers and regular boxed fragrances, you came to the right place.
Fragrance testers are an ideal way to save money if you are willing to accept a couple of differences in packaging only.
In this article, you will learn about the following topics:
What are testers?
What is the difference between retail fragrance and testers?
Are testers authentic perfumes?
Are testers stronger and any different than regular fragrances?
How do avoid buying fake perfume testers
Why are they so cheap?
Is buying fragrance testers a good idea?
and many more….
Almost every perfume store carries these sample bottles so you can test a perfume before decides should you buy it or not.
Personally, this is the best way for me to buy perfume since most of the upscale and even cheaper brand testers come with a cap.
The main point of this ultimate guide about tester fragrances vs. retail perfumes is to provide you with a comprehensive article about every question answered you could possibly have about these kinds of perfumes.
If you know where and how to shop(also included), building your own perfume collection has never been easier than now.
This article has been created around my personal experience with testers and boxed fragrances. Let's begin.
Affiliate Disclosure: As an Amazon Associate I earn from qualifying purchases. By purchasing via provided links comes at no additional cost to you. I only recommend products and/or services that are insightful and helpful to readers. For more info please read Affiliate Disclaimer.
What Are Perfume Testers?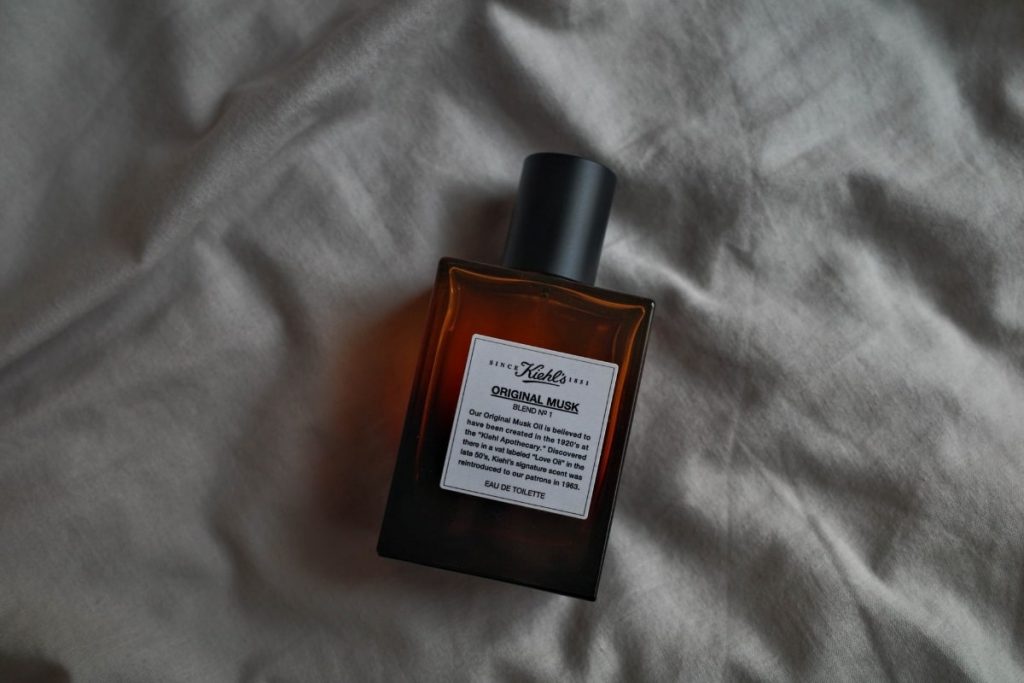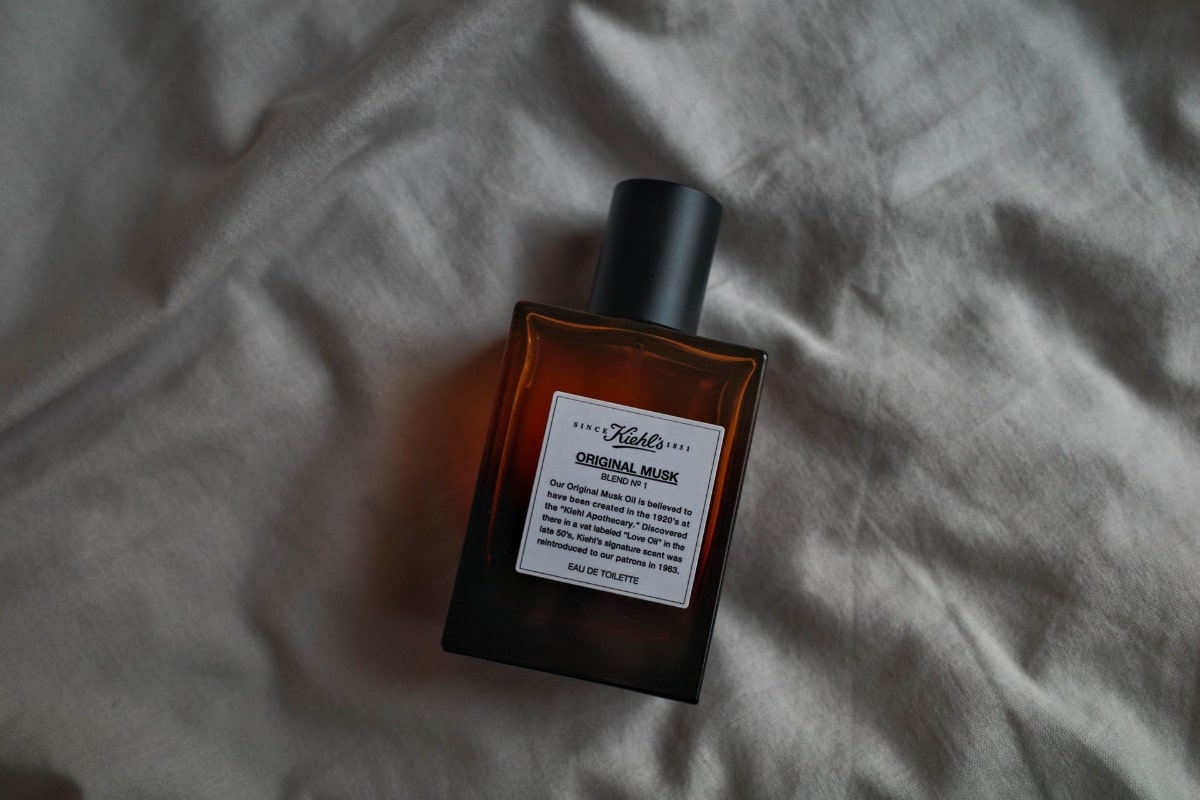 Tester perfumes are sample fragrances found in perfume stores and while not being products for sale, some online fragrance webshops do sell them.
These bottles are manufactured at the same factories as the regular fragrances, but sometimes, they are missing the cap, and are offered in plain white or brown boxes without cellophane.
Testers are usually presented in the 100ml variants, but sometimes are embodiment in other sizes as well.
ARE TESTERS AUTHENTIC PERFUMES?
The purpose of these tester products is to display and try fragrances before being purchased. The liquid inside a tester bottle is 100% identical to the retail fragrances.
WHY ARE SOME PERFUMES LABELED AS TESTERS?
Opened perfumes on the shelves of fragrance stores are labeled as testers, either with stickers or directly printed on the box, because customers could easily differentiate what is for sale, and what is for testing purposes.
One neat "advantage" testers have on retail scents is notes listed on the backside of the bottle that help customers and shop assistants as well to get a general idea about what does a particular perfume smell like.
WHY DO STORES CARRY TESTERS?
Shops carry perfume testers to encourage sampling, fragrance promotion, and sales. It is often said that most fragrances are sold based on the top notes and the first 10 seconds of sampling.
What is the difference between retail fragrances and testers?
The only differences between retail boxed fragrances and testers are:
OFFICIALY BOXED FRAGRANCES – full presentation, more expensive
TESTERS – plain packaging or no box at all, more affordable, additional tester and notes stickers, and ocasionaly the lack of cap and missing labels
Depending on are you buying a fragrance for yourself or as a gift for someone dear to you, should be one of the main reasons when deciding which version of the perfume to buy.
Additionally, some testers come with other languages besides English and French, due to distribution from overseas.
DO PERFUME TESTERS EXPIRE QUICKER THAN OFFICIAL FRAGRANCES?
Testers last as long as officially commercial products. The fragrance durability, tester or not, depends on how the fragrance is stored.
Perfumes are made of perfume oils in an ethanol/water mixture, which makes them highly volatile in composition.
Humidity, water, and sunlight will break down the perfume molecules and directly affects the freshness of the fragrance.
Keeping your scents somewhere dark and dry, avoiding natural or artificial light, and placing a perfume somewhere with consistent temperature like dark closets is a great way to store perfume.
ARE PERFUME TESTERS DILUTED OR DO THEY HAVE A HIGHER CONCENTRATION OF PERFUME OIL?
There's a common misconception of testers being diluted or having a higher concentration of oils. The fragrance inside tester bottles is of the same identical ingredient quality as their retail releases.
One of the reasons why customers get these wrong impressions is that the fragrances inside the bottles mature with usage, so by the time you use the bottle to about 50%, the fragrance has been subtly altered by the air that came inside with each spray.
Some of the other facts why a tester might smell different are:
reformulations – older formulation tend to be richer
wrong storing condition under the bright lights
psychological effect based on testing the perfume on paper strips vs. testing on the skin
weather conditions alter how we experience perfume
Should you buy tester perfumes?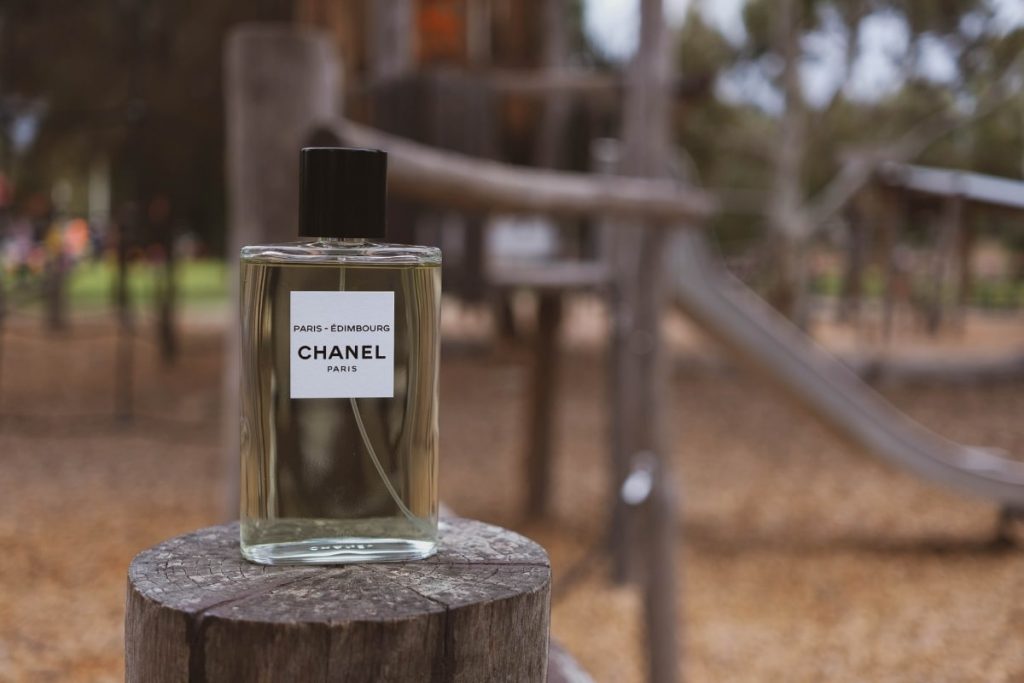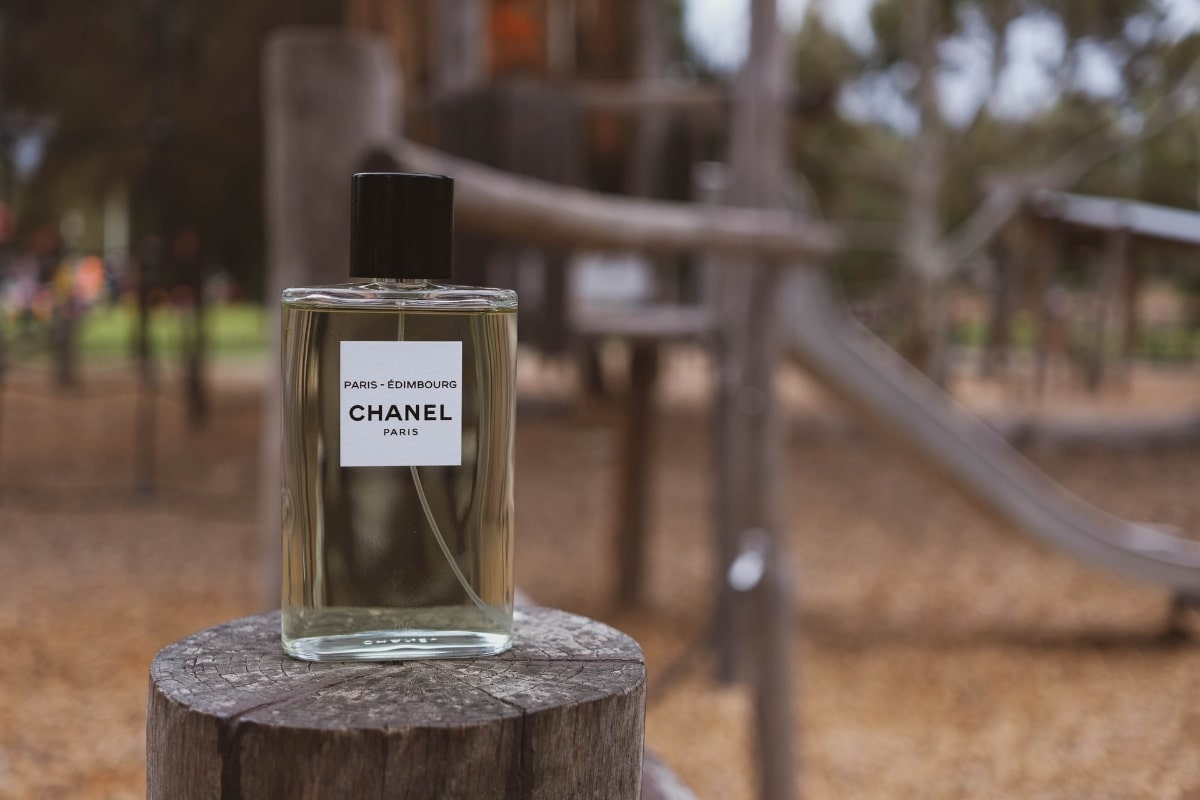 The simple answer is a big yes, and here is what else should be considered before deciding are testers for you.
The obvious benefit of buying testers is lower cost and expanding the fragrance collection easier way.
Often, online fragrance discounter shops offer tester fragrances for sale at prices that cannot be ignored. Now, you may wonder how they do this.
It is because of something called "Grey Market".
WHAT IS THE FRAGRANCE GREY MARKET?
The fragrance grey market is as its name suggests, a marketplace where buying beauty products such as cosmetics and perfumes happen outside the official selling channels.
The prices of goods aren't the same everywhere. For example, buying a Jean Paul Gaultier Le Male in the United States and in Asia or Africa can come with a huge price gap.
The fragrance discounters usually buy containers of perfumes from the distributors at a huge discount where there are huge quantities of perfumes that probably didn't sell that well on a particular market.
Thus, grey market fragrances are legitimate fragrances imported from different countries. These are not the same as fakes, knock-offs, or counterfeits. It is not illegal to trade, buy, or own grey market fragrances.
PROS AND CONS FOR BUYING PERFUME TESTERS ON THE GREY MARKET
Let's get into more details about the pros and cons of tester fragrance. I have no issues reviewing and collect tester perfumes, and while I like the full presentation and the box, it is not a deal-breaker for me.
I know that this way I can get a bigger bottle of the desired fragrance for less, and so should you. The situations where would I be warier about testers is if it's a gift for someone else.
I would highly discourage you from buying testers to someone you barely know and haven't agreed to accept a tester before you have actually purchased it.
Truthfully, most of us like to receive nicely wrapped and unopened gifts in their original packaging, and even if it means spending 20 bucks or more for practically the same thing, just go for retail versions in these cases.
One more thing. If you are nervous about getting fakes, skip buying testers altogether. Especially Tom Ford Private Blend line which is the most faked fragrance line in the world.
As for others who are willing to take that little leap of faith, testers have opened a whole new world of perfume possibilities for us.
Where to buy perfume testers?
Depending on in which part of the world you live, there are different channels of buying perfumes:
Perfume stores
Official brand website
Used perfumes purchased online
Online fragrance discounters
If shopping for testers, online fragrance discounters is a place where you want to shop, and to get a full buying experience with retail fragrances, I recommend purchasing via the official webshops and stores.
Some brands like Maison Francis Kurkdjian offer complimentary samples with each purchase. On the other hand, with online fragrance discounters, your fragrance orders might and might not come with samples.
This is because fragrance testers are for sampling instead of selling. Here are the three best online webshops with 100% legitimate products you should shop testers from:
FRAGRANCEX
FragranceX is the largest Fragrance Outlet in America and offers almost everything that you'll need. They offer both men's and women's perfumes and specialized only in perfume products. It's not unusual to find "hard to get" or discontinued fragrances on FragranceX.
Shop on FragranceX here.
FRAGRANCENET
FragranceNet is a trusted American beauty company since 1997 which has shipped over 30 million packages and has sold over $1 billion in beauty products. They have over 17.000 products and besides perfumes, they also offer skincare, haircare, and cosmetic products. Keep in mind that FragranceNet is more focused on a designer range of perfumes, rather than niche perfumes.
Shop on FragranceNet here.
FRAGRANCEBUY
Fragrancebuy is the biggest fragrance discounter website in Canada. They offer a wide variety of authentic designer and niche fragrances for men and women. Keep in mind that you'll have to Google fragrance notes if you want to know more about a particular fragrance.
Shop on FragranceBuy here.
HOW MUCH CHEAPER ARE PERFUME TESTERS?
Online fragrance discounters offer fragrance testers for anywhere between 20 – 40% cheaper and more than a full presentation perfume. When paying for a tester, you are saving a significant amount of money which you can use on other perfumes.
RESELL VALUE OF TESTERS AND RETAIL FRAGRANCES
Generally speaking, if you are selling a tester perfume, you are going to get less more than if it was a fully packaged version of the same thing. Fragrance hobbyists cherish more standard bottles than testers, but this isn't always the case.
If you are selling obscure, rare, or discontinued tester fragrances, it's not rare to get more than you paid for. If you plan to resell a fragrance at a later date, I recommend buying tester fragrances from brands such as Dior, Chanel, Tom Ford, Amouage, and Creed since they retain their original value. This applies to tester and retail bottles.
Original Vs. Fake Perfume Testers
Fake perfumes are counterfeit products that flood the market, often purchased from untrusted sources. Perfume enthusiasts and fragrance experts already know potential "red flags" which should be avoided, but more and more consumers still get cheated.
If you belong into the latter category of consumer who just enjoys fragrances, don't panic, I've got you covered.
Here, I will give you helpful tips on how to compare and distinguish the real and fake tester perfumes. This also applies to retail fragrances as well.
Testers have been around as long as retail fragrances. In recent years, as the tester demand has risen more than ever before, scammers have found an easier way to cheat potential victims that are more likely to get blinded with an affordable price tag or a big brand.
Unfortunately, the testers are being imitated in the same amount as is the retail stuff. Here are 5 golden rules on buying original tester perfumes:
THE PRICE
This is just common thinking, and not getting excited about finding an "original" Creed Aventus tester for 30 bucks, or the recent flood of Tom Ford Private Blend testers someone received from their "aunt" from Germany and sprayed just once, but sadly, it doesn't work for them. It would be nice if we could get these fragrances at the price of your average fast food meal, but it doesn't work that way. The original testers or more affordable brands can be found in some cases for more than 50% cheaper, but it ain't always the case.
BOTTLE
If you aren't buying perfume testers from the fragrance discounter, always compare the pictures from the official webshop, and the one you are planning to buy. The scammers are getting better, but there is always some kind of flaw that cannot be 100% replicated in fake bottles. If you can, I also recommend comparing your tester bottle from fragrance discounters to the retail fragrance found in stores.
PACKAGING
The packaging can be also a dead giveaway. While it is easier to replicate tester boxes, even they follow the same font sizes or the original stuff, so do your research. Almost every tester box also contains the matching batch code found on the tester bottles.
THE SCENT
What matters the most is the scent itself. This is where they get you if you don't do a proper fragrance test on your skin since you would be shocked how many fake perfumes actually smell like the original in the opening. Let the scent rest on your skin for a couple of hours and see how it works. Is the aroma sharper than the original? Is it thinner? Does it last as long? Usually, the fakes get the top notes, and then, you will notice something is not quite "right" with the rest of the composition. If you are blessed to live in a place with an abundant amount of perfume shops, go and test the tester product you purchased with the one in the store.
OTHER HELPFUL TIPS AND TRICKS
Avoid buying heavily discounted perfume testers on Ebay, fleamarkets, and from other untrusted sources
Buy from online fragrance discounters
Buying from people on Facebook fragrance groups where you can see and check the seller legitimacy is a good way to get original unused and used fragrance testers
Buyin from someone you personally know who is into the fragrances is the best way of getting a legitimate product. Also, if you lack the needed knowledge of knowing what's the original and what's not, these kind of "fragrance friends" and worth a million.
Conclusion
Before buying a fragrance, it is always good to know there are options. Maybe, even more than ever before.
Perfume testers have become a great way to shop fragrances and save a ton of money while expanding your collection. I hope this article was interesting and helpful.
If you are just planning to buy your first tester perfume, you are just about to discover a new world of possibilities that once tried, there is no need to look back.
If you are a regular reader of Scent Grail, you may have noticed that my recent reviews have been focused on tester products. This is how I get a chance to test more things and give you the best possible perfume insights based on my experience.
How many fragrance testers do you currently own? Let me know in the comment section below and let's start a conversation.
In case you are in wonder whether you should consider buying perfume testers, it's always good to take a look at Scent Grail's S.P.A. Signature Factor Guide.
It is easy to use and the most relevant perfume buying guide on the web. This way, you can check out if a particular fragrance is worth checking out, and potentially find your signature perfume.
If you have enjoyed this post, find out more Scent Grail articles about perfumery, check out top lists, and other helpful reviews via links below:
REVIEWS
TOP LISTS
SCENT GRAIL LEARNING CENTER
Until next time, have a great time and keep smelling like a million bucks!
Best, Marin!
#scentgrail #scentgrailtribe
Scent Grail on Social Media: Facebook | Twitter | Instagram | Pinterest
Your number one source for Holy Grail Signature Scents.

– Marin Kristic