Perfume backup bottles and the fear of missing out. Sounds familiar, doesn't it? We have all done it and will likely continue to buy fragrance backups for our favorite scents. But, when you sit and really think about it, is it really worth it?
Well, here I am to shed some light on this topic, share my experiences, and provide you with informative tips on how to approach it.
If you want my straight answer on whether is it worth it to buy backups just for the sake of having more perfume of your favorite scent, then my answer would be no, it's not worth it.
But since this isn't a topic with an easy answer, I'll give you a couple of benefits of why you could consider doing this, and why in some cases we perfume lovers buy multiple bottles of the same fragrance.
This is because in some cases such as accidental breakage or discontinuation of a beloved fragrance can leave enthusiasts in distress, and we don't want that to happen.
Affiliate Disclosure: As an Amazon Associate I earn from qualifying purchases. Purchasing via provided links/banners comes at no additional cost to you. Scent Grail only recommends products and/or services that are insightful and helpful to readers. For more info please read Affiliate Disclaimer.
This safety net of having a first formulation of your favorite or discontinued fragrance ensures that you'll enjoy and cherish the unique olfactory experiences for years to come. Let's begin.
Perfume Backup Bottles Explained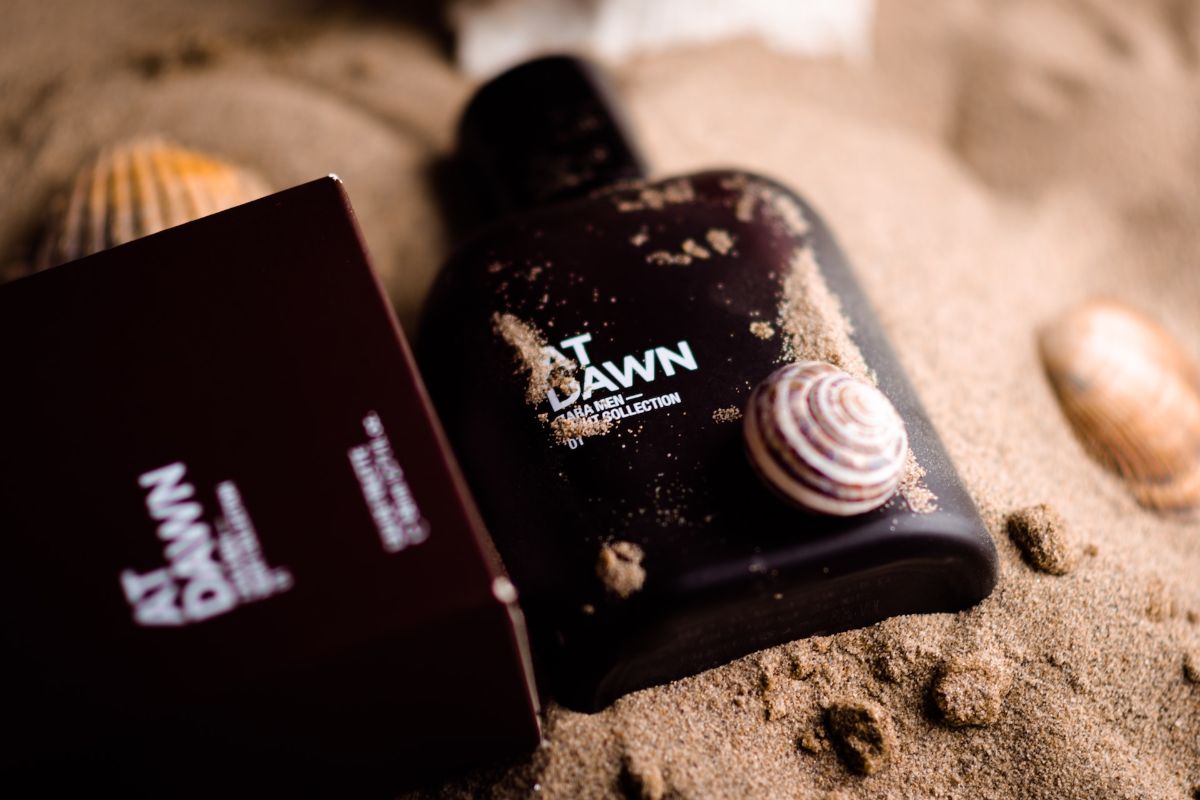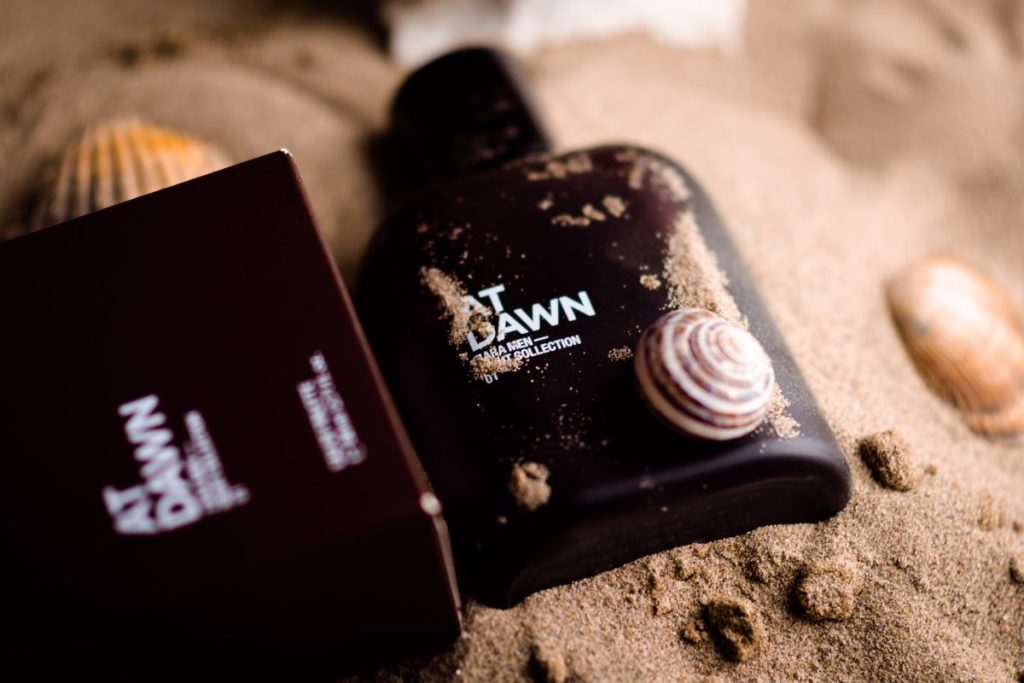 As the name suggests, perfume backup bottles are extra bottles of a specific fragrance that fragrance enthusiasts purchase as a precautionary measure to ensure they have a spare supply of a fragrance for future usage.
These fragrance backup bottles usually serve as a backup in cases of reformulation, or potential discontinuation.
When perfume aficionados decide to acquire additional bottles, this becomes a safeguard to maintain their olfactory connection to a perfume.
This sense of security and peace of mind is probably the number one reason why we buy backups.
My Opinion
In all these years as a fragrance hobbyist, consumer, and now a reviewer, I have completely stopped buying backups.
If a fragrance has been reformulated or discontinued, I simply move on to the next best option. There's no need to fret or lament over such matters.
Given the constant influx of new releases each year, trust me when I say that you will discover something new that will excite you just as much and create new cherished memories.
Sometimes, certain things are best left in the past, and true appreciation for them comes from enjoying them while they are still in production.
You will eventually reach the last drops of your favorite scent, your new clothes will inevitably wear out, and life will go on.
Perfumes, at their essence, are delightful luxuries we adore but can live without. It's important to create new memories, make friends, and embrace new experiences. After all, that's what life is truly about.
Without sounding overly dramatic, I too have been familiar with the concept of buying fragrance backups, although I have only done it three times. The scents I chose were Nikos Sculpture, Burberry London, and Acqua di Parma Colonia Essenza.
Sculpture and London were among my favorites a decade ago, and occasionally I still catch their nostalgic aroma in perfume shops.
Some of my most cherished memories in life are associated with wearing those fragrances, and if I were to purchase them again, it simply wouldn't be the same.
Speaking of Essenza, I couldn't resist the temptation when I found a 100ml tester for around 50 USD. However, I ended up selling it since I hadn't finished my commercial bottle yet.
Without sounding contradictory, there is one fragrance that I would consider buying another bottle of, even though I already have one in my collection: the unfortunately discontinued Maison Francis Kurkdjian's Apom Pour Homme. That scent suits me like no other for the summer.
This leads us to the next section of the article.
Tips and Tricks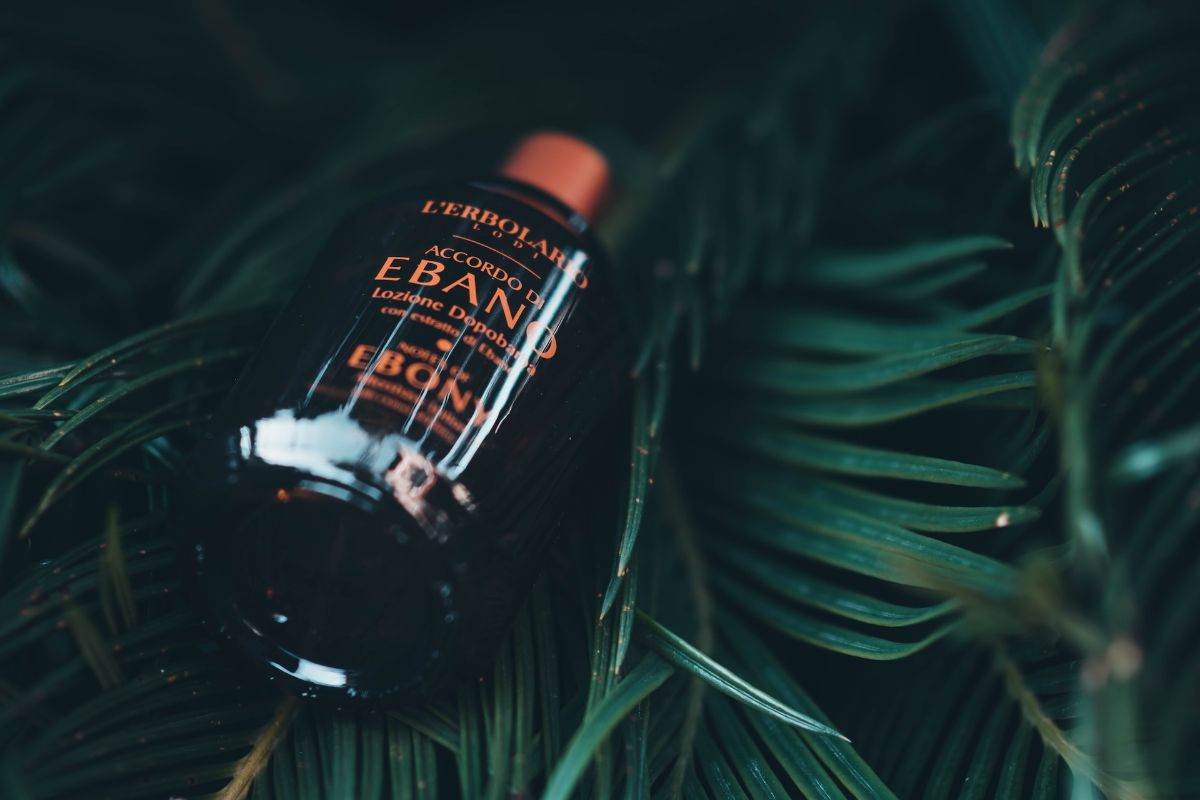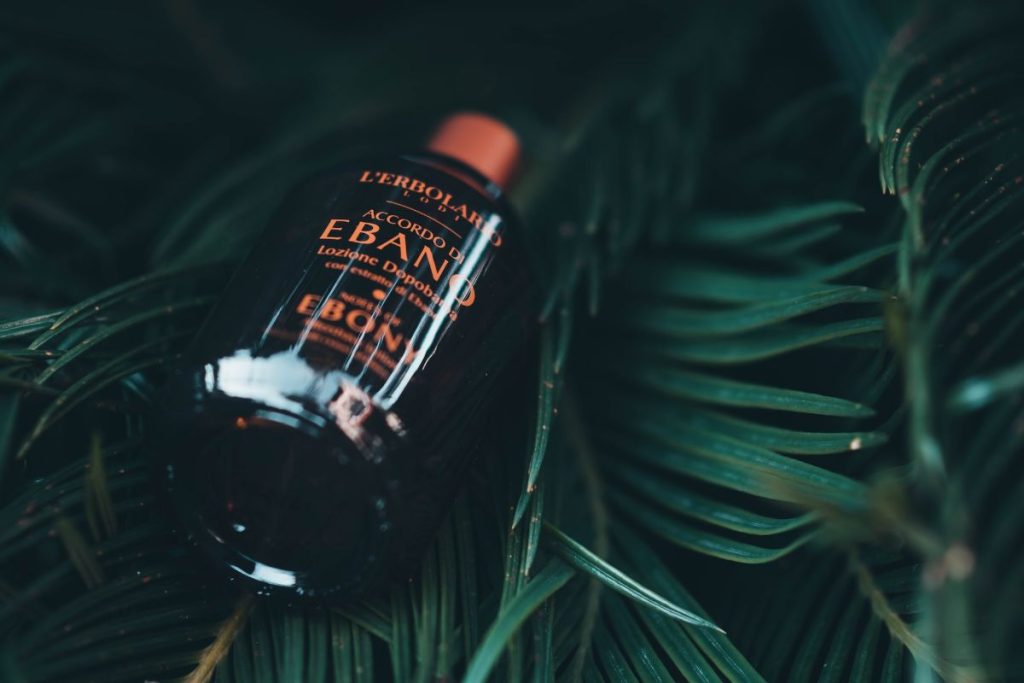 Now, let's get to the heart of the matter in this article. You are contemplating whether it's worth it to purchase perfume backup bottles, but you're unsure about it.
Each of our fragrance journeys is unique, and what I mentioned earlier may not align with your own path.
Fair enough. In the following section, I will discuss the reasons for buying backup bottles and provide additional precautions on how to select them.
1. It's Your Holy Grail or Signature Scent
The only right reason why you should stock up on a couple of backups is if you ask me. If that particular fragrance perfectly captures your essence it may seem like a logical step to ensure an uninterrupted supply of what you might wear for the next 10 or 20 years to come.
Like with any fragrance purchase, there are both advantages and drawbacks to consider when deciding on buying a backup bottle. Let's explore them below:
ADVANTAGES
Neverending supply – Your absolute favorite fragrance deserves to be purchased in the largest possible bottle or even a few smaller bottles. Adopting this risk-free mindset ensures that you won't run out of your signature perfume.
Reformulation or discontinuation – The "no-no" in the fragrance community and the source of the biggest fears for fragrance lovers. Yes, all fragrances undergo multiple reformulations over the years, and those that don't generate sufficient revenue may face discontinuation as well. However, it's important not to believe random comments on fragrance forums about reformulations or discontinuations until you personally compare the fragrances. In the unfortunate event that this does happen, acquiring a backup bottle is a wise choice to safeguard your beloved scent.
DRAWBACKS
Finances – One of the main reasons I don't buy perfume backup bottles. It just doesn't make enough sense for me to invest more money in the fragrance I already own reformulated or not. Spending extra money on a fragrance you already own is not cost-effective for everyone since there are thousands of other scents to check out.
Changing preferences – Our fragrance taste evolves with time, and there's no question about it. What was once your holy grail or signature fragrance may not hold the same appeal in the future. Moreover, if you have a limited budget, investing in backup bottles can restrict you from exploring new fragrances that may better align with your current preferences.
2. Preserving Memories and Protecting Against Discontinuation: The Role of Perfume Backup Bottles
Directly continuing with my previous statements about reformulations and discontinuation, backup bottles should hold a sentimental value first before acquiring them.
They are also insurance for the previously mentioned potential unexpected events like accidental spills, and breakage(yes, this has happened to me once).
Since the perfume industry is an ever-evolving business, your cherished fragrances can be discontinued without you knowing about them before it's too late.
This fear of fragrance disappearing from the market can be disheartening(experienced it personally a couple of times now).
So, owning a backup bottle becomes a proactive measure to safeguard against this practice.
3. Understanding Shelf Life: How it Impacts Your Fragrances
Regrettably, perfumes have a limited shelf life, and this is especially true for discontinued fragrances.
While you and I may store our scents in a dark and cool place to ensure their longevity for the next 50 years, buying a discontinued fragrance from an unknown source leaves you uncertain about its condition and how long it will last.
The limited shelf life of fragrances is influenced by their composition and their exposure to light, heat, and air.
Perfume backup bottles, when stored correctly, allow you to rotate between bottles without concern for the freshness of the scent. This doesn't apply to fresh and aquatic compositions.
To maximize the longevity of your fragrance, it is crucial to store them in a cool, dark place away from direct sunlight and avoid temperature fluctuations.
4. Selecting the Perfect Backup Bottle: Tips and Considerations
When selecting a backup bottle, there are several key factors to consider. It is advisable to purchase it from a reputable perfume store or a trusted source while the original formulation is still available.
Size and quantity should be taken into account. If you already own a collection of 20 or 30 bottles, a backup bottle of 100ml or more may not be necessary. Opt for a smaller version instead.
Consider buying a backup bottle only if you regularly use the particular fragrance. Avoid purchasing them solely for future profit if you have no intention of using them.
Even if your fragrance is still sealed in its original box, it can still change over time. Therefore, it is recommended to choose fragrance backup bottles that are airtight and non-refillable.
Dark-colored glass bottles typically offer better preservation compared to transparent perfume bottles.
When purchasing backup bottles of discontinued or older fragrances, ensure that you buy them from authorized retailers or individuals you already know.
Counterfeit or spoiled versions of popular fragrances such as Gucci Envy and Yves Saint Laurent M7 are unfortunately prevalent in the market.
By considering these factors and taking precautions, you can make informed decisions and protect yourself from potential counterfeit products or suboptimal storage conditions.
5. Scent Grail's Formula for Backup Bottles
After reading these informative tips, you should now have a general idea of what to consider when contemplating the purchase of additional scents that you already own.
I believe in striking a balance between simplicity and expertise. Whether you're a beginner or a fragrance expert, my approach is designed to provide valuable guidance that is accessible and useful to everyone.
For beginners, the fundamental principle of purchasing perfume backup bottles applies to the fragrances that hold a special place in your heart.
Buy backups only that evoke cherished memories or you frequently use them so that your collection reflects your unique fragrance journey.
For enthusiasts, consider these additional factors. This includes how many bottles you already own. Anyone with over 30 bottles doesn't need any backups.
Your expertise comes into play when exploring special and limited editions, and understanding the shifting market dynamics to make more informed decisions.
Ultimately, this formula encourages everyone to make conscious and thoughtful choices. Be mindful, and then, you can make the correct investments.
Final Words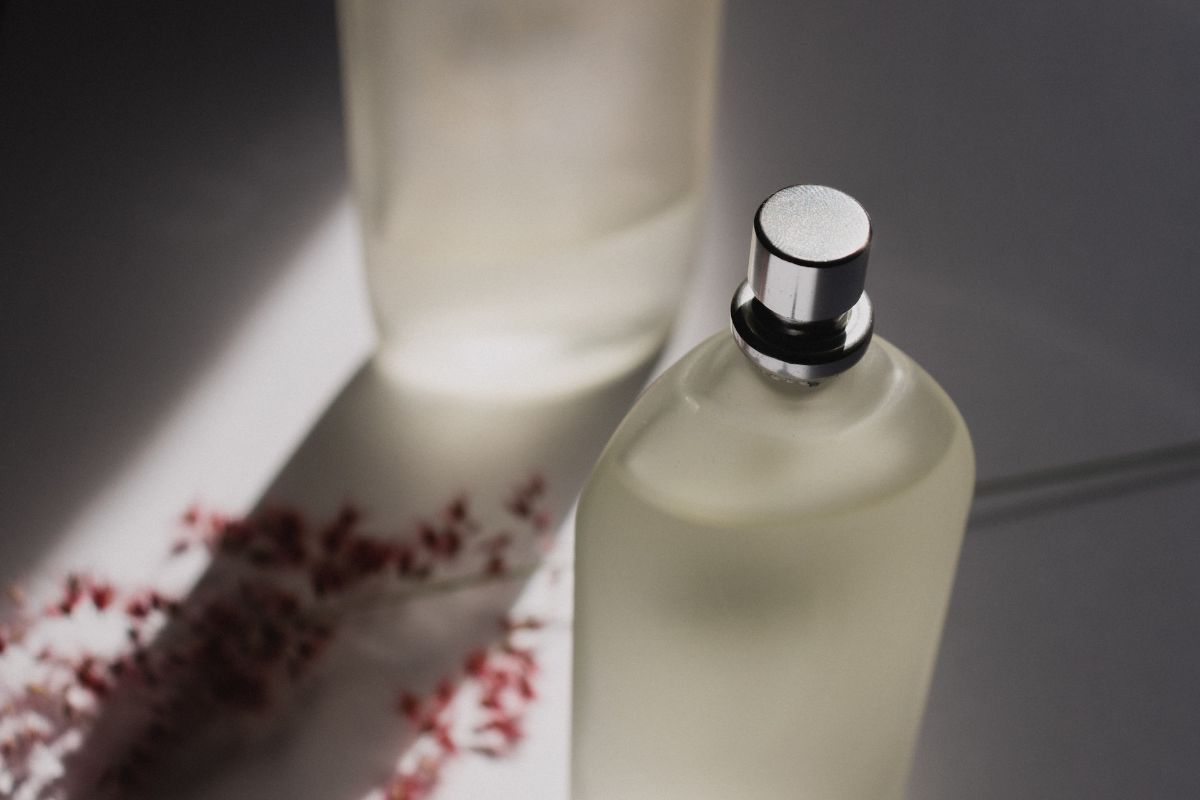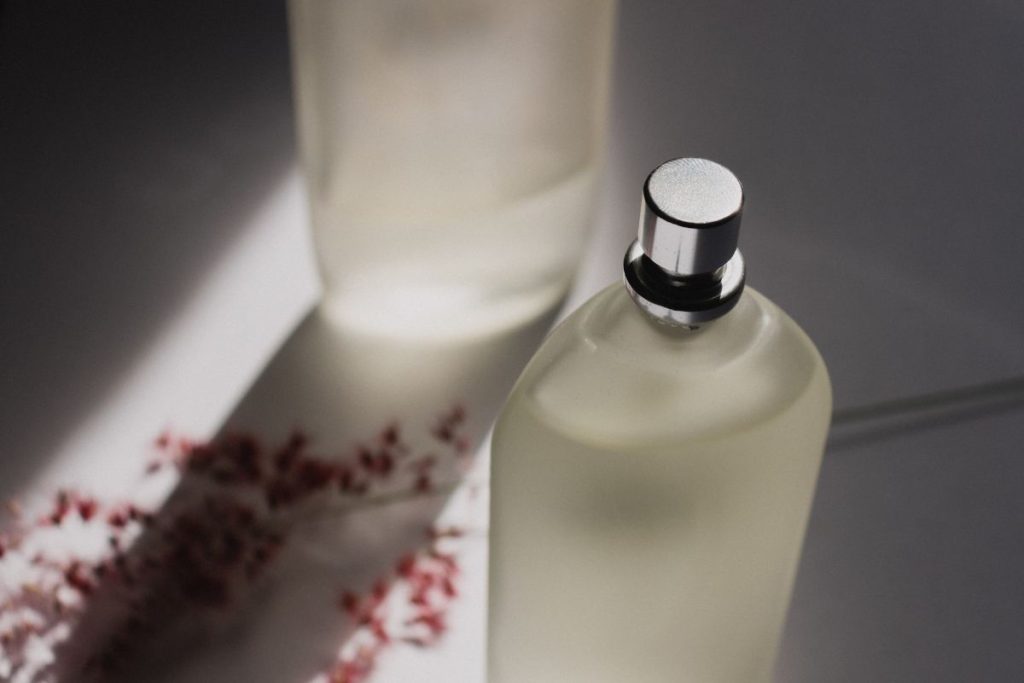 The topic of perfume backup bottles is one that sparks interest and discussion among fragrance enthusiasts on a daily basis.
Yes, there are valid reasons to consider purchasing backups for your favorite fragrances, I recommend approaching this decision thoughtfully.
As we explored various aspects surrounding this topic, it is crucial to strike the right balance between practicality and sentimentality, and maybe this kind of article can serve as an eye-opener sometimes.
I have never followed others and created my own unique path with fragrances and with life as well. Whatever path you choose, may your fragrance journey be filled with joy and rational decisions.
What are your thoughts about this topic about perfume backup bottles? Let's start a conversation and let me know in the comment section below.
In case you are in doubt about whether you should consider buying any fragrance or not, it's always good to take a look at Scent Grail's S.P.A. Signature Factor Guide.
It is easy to use and the most relevant perfume-buying guide on the web. This way, you can check out if a particular fragrance is worth checking out, and potentially find your signature perfume.
PLEASE CONSIDER CONTRIBUTING TO SCENT GRAIL
If you enjoy my blog and want to help me continue creating content, there are several ways you can support me:
I am incredibly grateful for your support, as it holds tremendous significance to me. Your generosity enables me to persist in crafting content that celebrates the wonders of the perfume world and encourages others to start this beautiful journey. Your backing is truly appreciated, and I eagerly anticipate sharing more of my creations with you in the times ahead. Keep smelling great!
Find out more Scent Grail articles about perfumery, check out top lists, and other helpful reviews via the links below:
REVIEWS
TOP LISTS
SCENT GRAIL LEARNING CENTER
Until next time, stay humble, and keep smelling great!
Best, Marin!
#scentgrail #scentgrailtribe
Scent Grail on Social Media: Facebook | Twitter | Instagram | Pinterest
Your number one source for Holy Grail Signature Scents.

– Marin Kristic