My experience with the Middle-Eastern Royal niche fragrance house from Oman, and today's star of the show, Amouage Reflection Man has influenced my fragrance journey in a memorable way that I'm not sure if I would get here where I am today in this hobby if I never got a chance to experience it.
In today's world of perfumery in which the lack of creativity and being a copy of a copy is a common theme, the house of Amouage stands as the exception.
While we might argue that creativity and originality took a blow with Amouage's creative director Christopher Chong's departure in 2019, Amouage is in my opinion still the number one niche perfume brand on the planet.
That is why I have decided to celebrate the best and the most beloved years of Amouage with my favorite fragrance from the brand and do a proper review.
For me, perfume is about articulating the different colors of emotions and personal history. It is all about the present reconciling with the past. Perfumes are more than beautiful scents.

CHRISTOPHER CHONG
Amouage Reflection Man in three words: FLORAL – CLEAN – POWDERY
Affiliate Disclosure: As an Amazon Associate I earn from qualifying purchases. Purchasing via provided links/banners comes at no additional cost to you. Scent Grail only recommends products and/or services that are insightful and helpful to readers. For more info please read Affiliate Disclaimer.
Don't have the time to read the review right now? No worries! Here are my 5 quick takes:
Industry-changing niche floral fragrance targeted to men
Created by senior perfumer Lucas Sieuzac in 2007
Fantastic and quality presentation
Lasts around 10 – 12 hours with great projection and intoxicating sillage
Floral, powdery, and metallic scent DNA might not suit everyone's taste
For me, and for many other fragrance enthusiasts, Reflection Man is a perfect starting point for exploring Amouage which is almost notorious for being a bold, and unapologetic fragrance house with many creations being more artistic and for some, almost unwearable. Here are the reasons why I believe, everyone should start their niche fragrance game with this masterpiece perfume.
Brand and Perfume History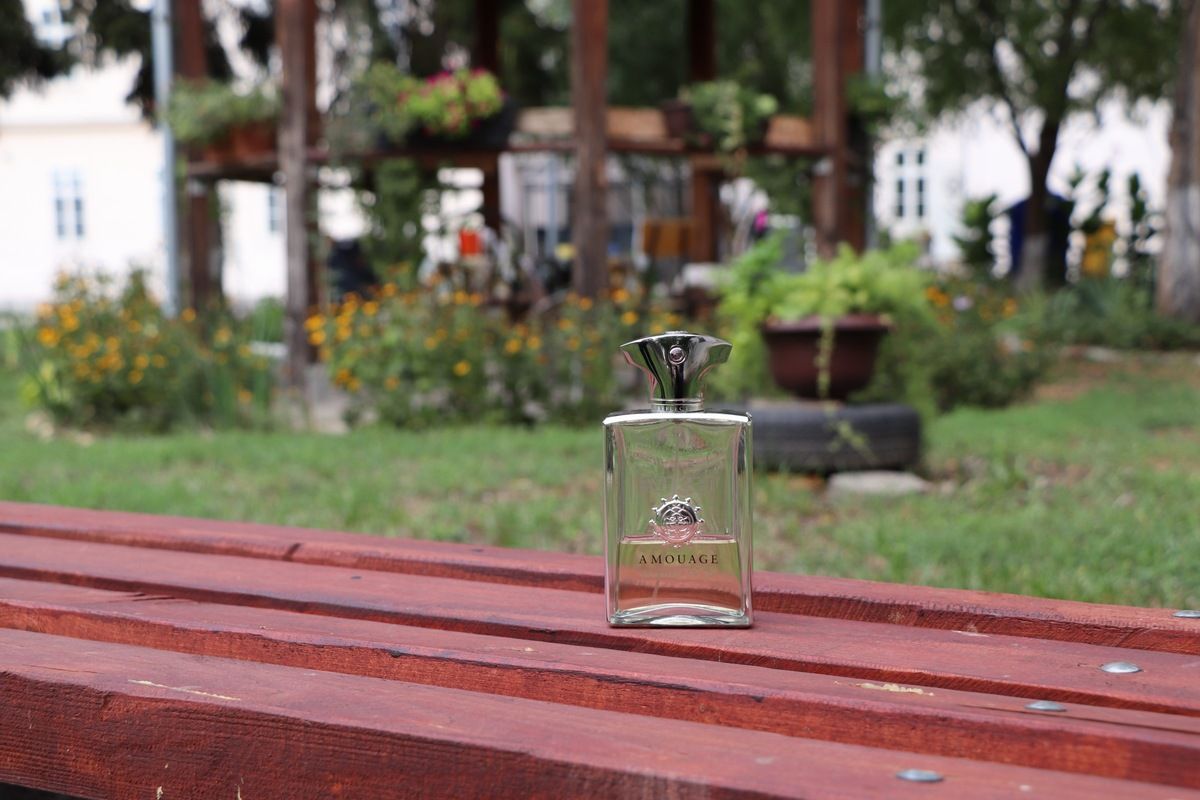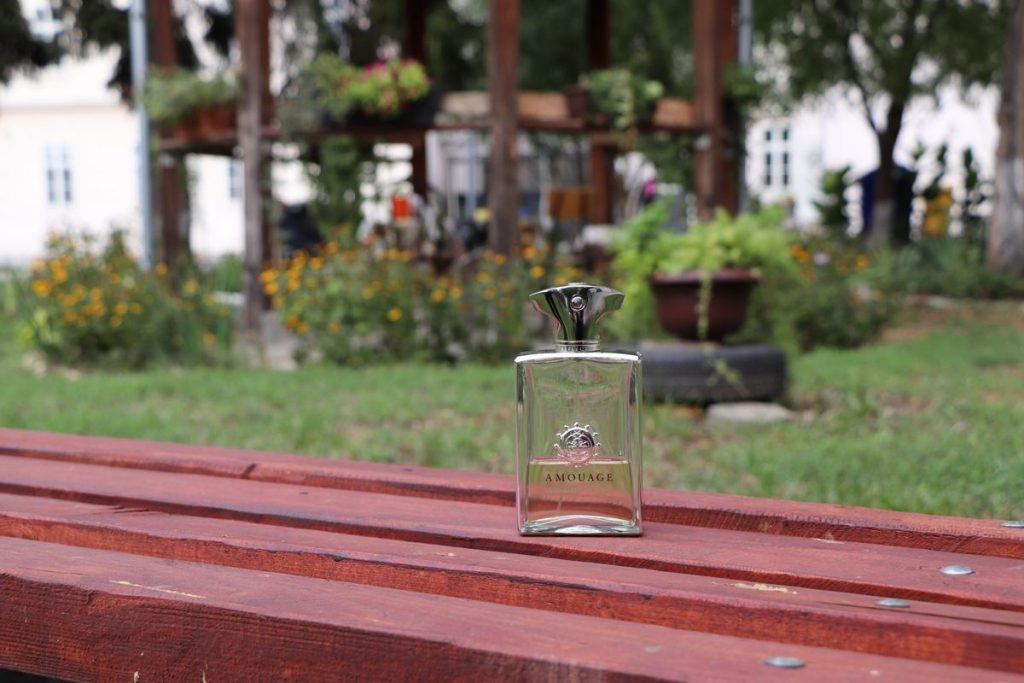 The story of Amouage dates back to 1983 becoming one of the true first niche brands that were designated to be "The Gift of Kings" and promoting the Arabian art of perfumery which garnered it global recognition.
This recognition came with bringing innovative modernity to each perfume release while paying tribute to its heritage with a mixture of easter and western perfume techniques.
Amouage's Brand Details
The Amouage luxury fragrance brand was founded luxury fragrance brand in 1983 in Muscat, Oman by Prince Sayyid Hamad bin Hamoud Al Busaidi and is run by Oman Perfumery LLC.
In 2006, David Crickmore was appointed CEO with Christopher Chong was the creative director until 2019. Today, there are 21 Amouage shops around the world, including the two-story building that opened to visitors in 2012.
Amouage's visitors center also includes the factory has the capacity to produce around 25,000 bottles of perfume a week.
A piece of short information about Amouage's dedication to the perfume craft from the official website: "Amouage perfumes carry a sophisticated signature that attests to unparalleled craftsmanship, quality, and creative integrity. Using only the finest and most special ingredients from around the world, Amouage perfumes are composed of world-recognized perfumers in Paris, Grasse, Geneva, and New York. Each creation is carefully handmade and tastefully blended to present an enveloping patina and a long-lasting elegant trail. Florals are multi-faceted, spices and woods juxtapose harmoniously and rare ingredients create intriguing contrasts."
Amouage Reflection Man Story
Amouage Reflection Man was created by senior perfumer at Eurofragrance Lucas Sieuzac in 2007 as a perfume that "embodies the spirit of refinement and is compelling, distinctive, and unmistakably masculine with a timeless appeal".
Released at a time when floral fragrances were still not worn by men as much as they are now, along with Dior Homme Intense it created a whole new genre in men's perfumery and what is socially accepted of what should men smell like.
This duality of floral, fresh, and woody undertones gave the perfume a new direction while keeping the traditional masculine perfume base.
Amouage Reflection Man is still topping the lists all around the world as one of the best niche perfumes of all time.
The fragrance comes in 50ml and 100ml Eau de Parfum fragrance bottles, along with shower gel.
Perfume Theme
A note from the brand: "A dry, aromatic, and camphoraceous sprig of Rosemary weaves in-between honeyed reflections of Bitter Orange Leaves and the fierce, effervescent clarity of Pink Pepper.
White petals of Neroli and slightly indolic Jasmine blossoms break their floral candour and bitter greenness upon a heart of animalic and luscious Ylang-Ylang and leathery Iris.
Virginia Cedarwood and Haitian Vetiver meet at last in a thread of dry, muted woods where the silkiness of a Patchouli and Sandalwood accord unfolds.
A distinctive and compelling signature, Reflection for Man embodies a spirit of refinement taken to the extreme."
Notes and Classification
Perfumer: Lucas Sieuzac
Perfume Oil Concentration: Eau de Parfum
Fragrance Type: Floral Woody
Release Date: 2007
Target Audience: Men
Masculine/Feminine: 60% – 40%
Most dominant notes: Neroli, Jasmine, and Sandalwood
Age Group: 25+
Seasons: Spring, Summer, and Fall
Occasions: Business and Leisure
Longevity and Projection: 10 – 12 hours with great projection
The recommended number of sprays: 2 – 4
Compliments: Medium
Likeability: Medium
Uniqueness: 4/5
Value for money: 10/10
Accords: White Floral, Woody, Fresh
Reviewed batch code: A26030C220 – August 2018
Holy Grail Scent Rating: A+
Sample/Buy/Pass: Buy
Production: Available
PERFUME NOTES
Top notes: Rosemary, Red Pepper Berries, Bitter Orange Leaves
Heart notes: Neroli, Orris, Jasmine, Ylang-ylang
Base notes: Vetiver, Patchouli, Sandalwood, Cedarwood
Perfume Presentation
Each and every Amouage bottle is a piece of art celebrating Middle-Eastern thousand years of tradition and unified design. Men's bottles are more elongated, while women's have a smaller and boxier design.
The somewhat strange bottle cap which includes Swarovski crystal is shaped like the handle of an Arabian dagger that was first introduced with the Amouage Gold line.
The importance of keeping the unique and luxury design was recognized by the brand early on and is now registered as intellectual property in North America and Europe.
The stylized logo of the brand found in the middle of the bottle also includes the phrase "The Gift of Kings" which most of the western audience might not know.
Since my tester bottle is "Made in the United Kingdom" some changes have been made for the better if you ask me.
In the past Amouage fragrances came with non-magnetic caps and with the fragrance name found just below the Amouage writing in the middle.
With these changes of the inclusion of a magnetic cap, and the fragrance name moving to the bottom of the atomizer, bottles now look even more premium than before.
Let's now forget the box design where the fragrance bottle sits on a cushioned pedestal to let you know that you are holding a luxury product in your hands.
PRO TIP: Do not try to lift the lid of the box without holding your other hand on the base of the box and placing it somewhere still. Sometimes, Amouage bottles might come loose in the box which might end up breaking the perfume bottle.
My Experience With Perfume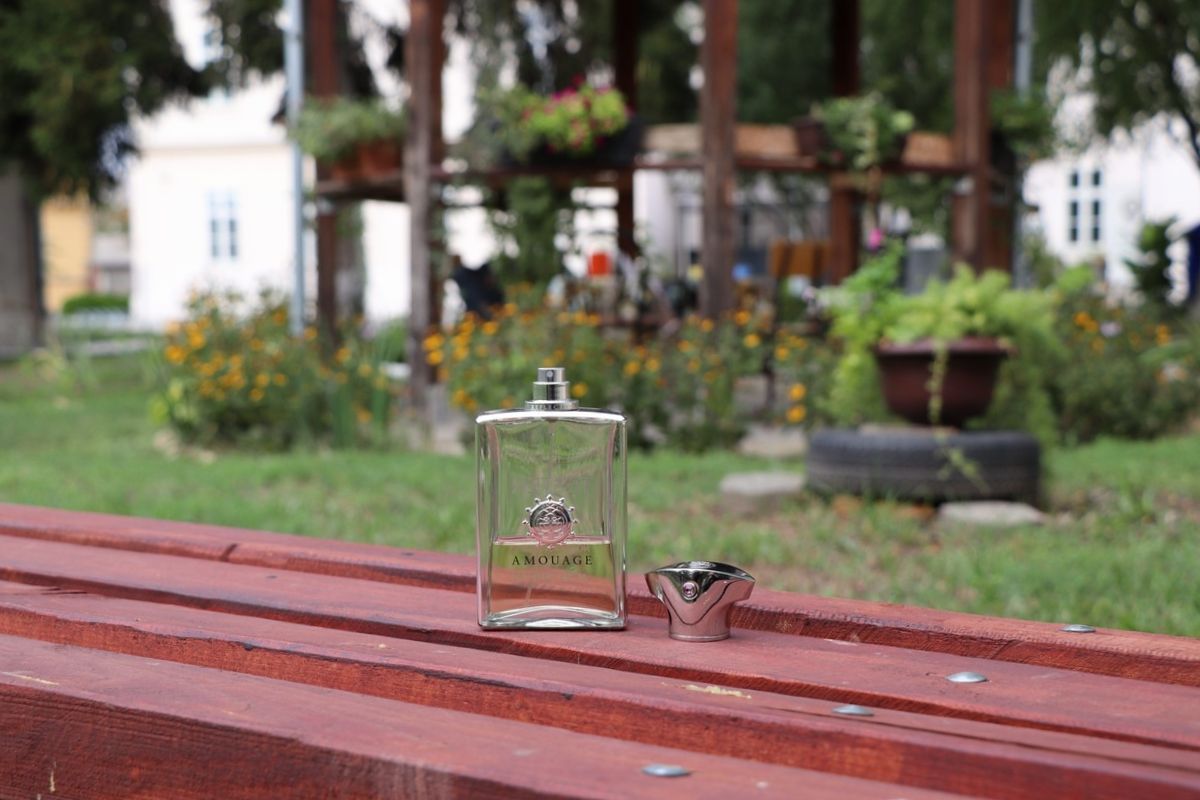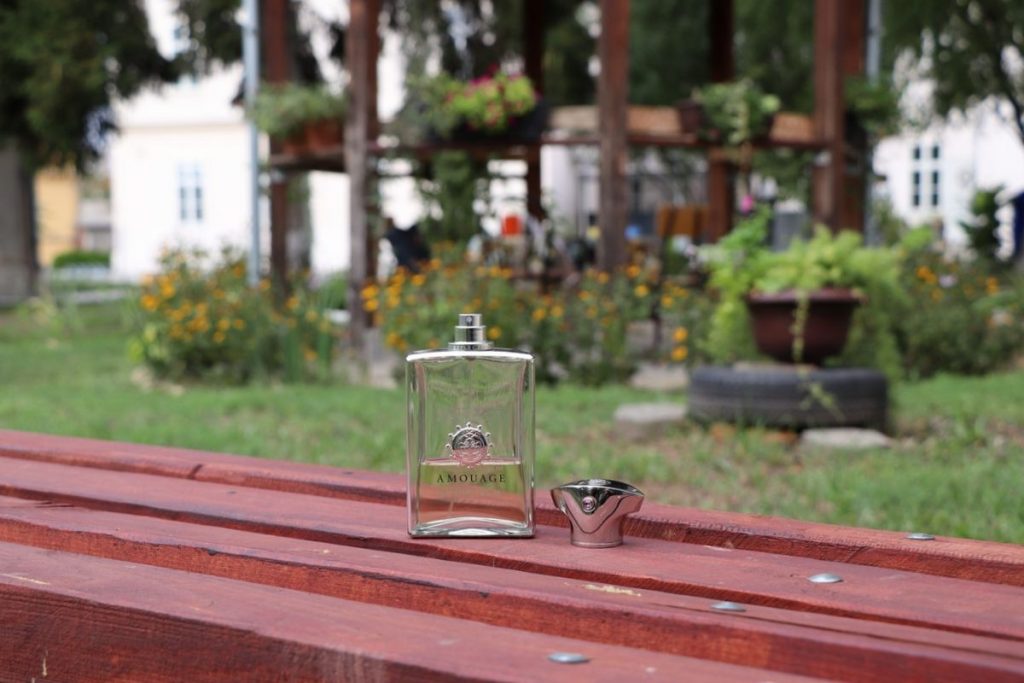 As previously mentioned, Reflection is my favorite offering from Amouage. Some may disagree and place Epic Man, Jubilation XXV, or even Interlude in the number one spot, and that is also okay.
Amouage has so many to offer that it all boils down to personal preference. For me, and for my everchanging taste, these days I enjoy more wearable but still high-quality perfumes I can wear in different seasons.
It is quite common now to see similar compositions both in the designer and niche realm and to even dismiss it as Jean-Paul Gaultier's Le Male higher quality counterpart, yet, I believe that the only fragrance that came to this perfection is sadly discontinued Maison Francis Kurkdjian's APOM Homme.
The sheer power of the fragrance which projects just enough to please your olfactive senses and not disturb anyone else besides your personal space is something only a few and far perfumes achieve on this gentlemanly level.
I highly recommend every fragrance enthusiast to get their noses on this one, no matter your fragrance preferences. Personally, I wasn't a fan of floral fragrances until I sampled Reflection Man and Dior Homme Intense.
This fine balance of floral spicy notes and woody undertones is done just right, and no one should be scared of this anyone would believe you are wearing a women's perfume which is also okay if you prefer to wear feminine targeted fragrances.
Scent Grail content is free for anyone to use without anything hiding behind the paywall. If you would like to help me do more great articles like this, you can donate via PayPal. Much appreciated.
Top Notes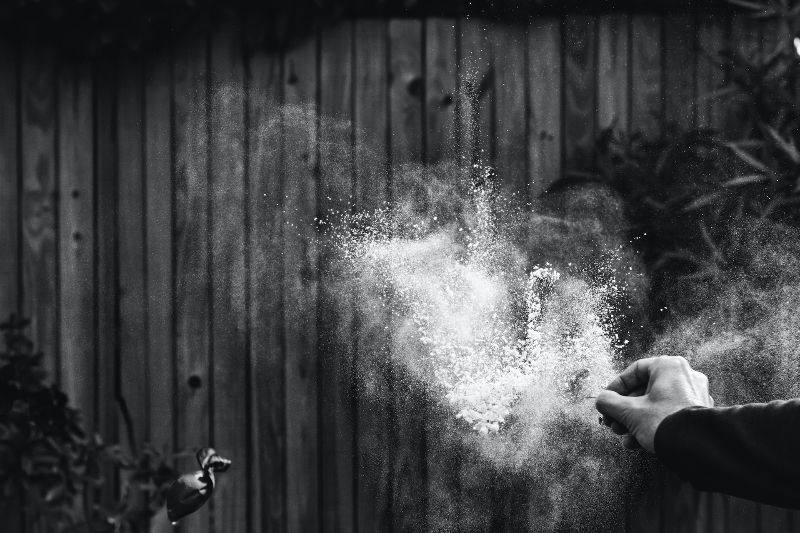 Rosemary
Red Pepper Berries
Bitter Orange Leaves
Upon the initial opening, the strong and aromatic notes of rosemary, petitgrain, soft pepper, and jasmine announce the floral composition.
The feeling I get every time I wear Amouage Reflection Man is clean, crisp, and well-groomed. Although not mentioned in the official note breakdown, I'm positive that there is also a lavender note here which gives it that familiar powdery scent profile.
The note which is rounding up lavender is iris or better known as orris root nowadays found in many designer releases.
This is where the comparison with Jean-Paul Gaultier Le Male comes at, and I do agree that they are similar in the opening until the floral heart of Reflection Man kicks in.
Thing is, Le Male is also mixed with mint and vanilla which are not found here, and besides that initial opening and the first couple of minutes, they are both different fragrances suitable for different occasions and audiences.
Reflection's opening is also sharp, and if the florals weren't enough, the potential "shock factor" just amplifies and goes to another level.
Nonetheless, if you trust my opinion where I try to be as objective as possible, you can safely assume that it is worth it no matter how much the opening can be divisive.
Heart Notes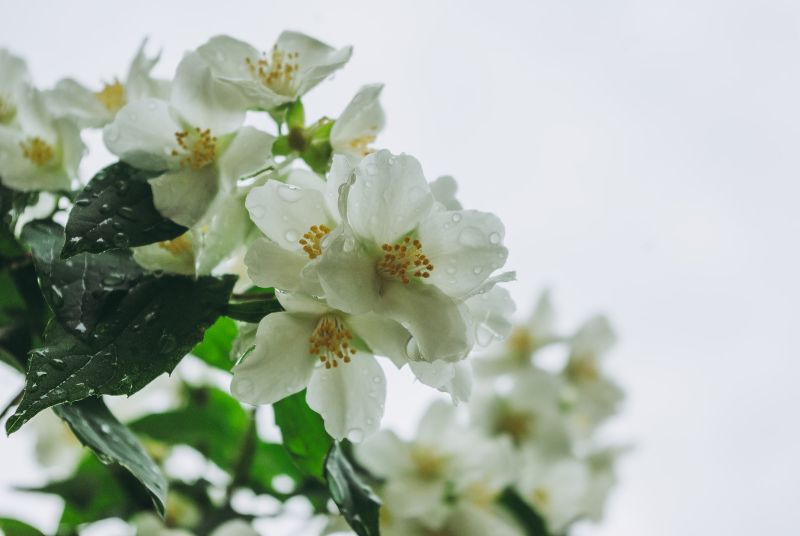 Neroli
Orris
Jasmine
Ylang-ylang
As with many niche releases, many compositions walk along the masculine-feminine contrasts that include both types of accords and notes in order to appeal to much more customers.
Although officially a masculine release, the abundance of florals found here makes it more of a unisex release than anything else.
By the time the fragrance settles a little on the skin, the metallic sharpness fades away, and the touch of citrusy zinginess from neroli jumps out and mixes with the floral bouquet which keeps it powdery and adds an extra layer of depth to the fragrance.
Jasmine here smells like the one found in Chanel No.5, but I highly doubt that Amouage sources its jasmine extracts from Grasse, France.
At this stage of the scent development each time I wear Reflection I always quietly think to myself, how could anything else smell better than this, and how it's a perfect fragrance for me, and my personality.
Just amazing, and to say something like this for a fragrance that truthfully smells more high-quality synthetic than natural is an accomplishment of its own.
I also have to be real with my audience and say if by now you still don't like this one, the dry down won't change your opinion.
But, what could change is your fragrance taste in the future, and no matter if you at this point of your fragrance journey cant deal with floral fragrances, keep the bottle. You might do a full circle on your taste in just a couple of short months.
Base Notes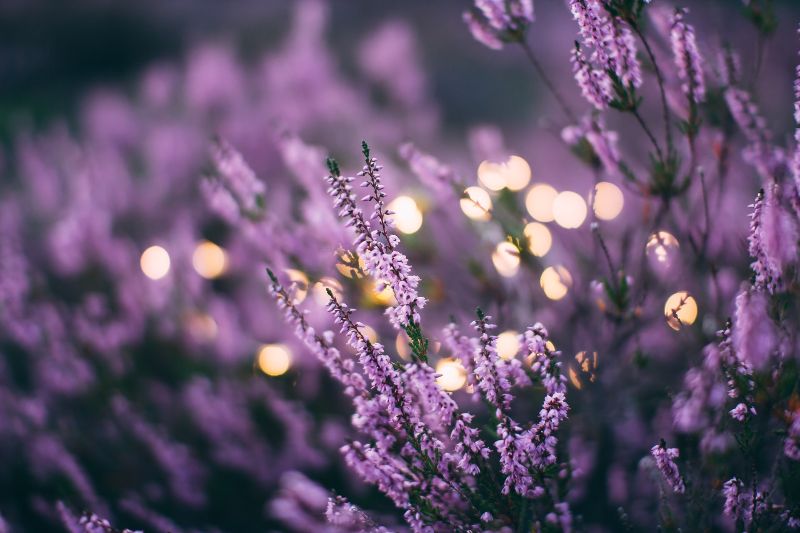 Vetiver
Patchouli
Sandalwood
Cedarwood
I might be one of the few, but the listed notes of Reflection Man are not what I'm getting at the final stage of the fragrance.
To my nose, all of these floral, citrusy, aromatic, and woody smells I get end up smelling like the most expensive shaving cream. Again, the naughty lavender is not mentioned here.
I have no issues smelling like makeup, and Reflection goes that way a couple of times during its stay, and neither should you.
The makeup scent profile is not as hardly evident here as it is in the original Dior Homme line, but there is no escaping it.
The lovers of vetiver, sandalwood, cedarwood, and patchouli might expect something else here, but in the end, all of these notes are just a reference point of what it may contain, and for me, the slight hints of creamy sandalwood, and sweet and nutty touches of tonka beans is all I got.
Rarely any fragrance house will give you a full list of included notes, and how much percentage there actually is.
Amouage Reflection Man is a delight to wear, and the only other offering from the house which has excited me as much as this one is the underrated Amouage Imitation Man. But, that's the story for another time.
Performance
I have heard many perfume lovers complaining that the new "Made in UK" formulation of Reflection has been reformulated and doesn't perform as it used to.
In my experience, 10 – 12 hours with great projection and sillage is what I get each time I wear it without exceptions.
My bottle is from 2018 and it has macerated for a couple of years which just means that no matter if you have the old formulation from Oman or the latest one from the United Kingdom, the fragrance will get stronger with time.
This is not a weak fragrance, and what you might be experiencing is nose blindness which is the case when the adaptation of your body leads to an inability to detect common scents or perfumes in your close proximity also known as olfactory fatigue.
LONGEVITY: 10 – 12 hours with great projection
PROJECTION: Medium
SILLAGE: Medium
Target audience and compliments
This is gentleman's fragrance from the beginning to fully dry down trough and trough. The sophisticated and clean nature composition hints more at men, but ladies can also wear it easily.
A more mature audience will be most pleased as the dominant floral notes hint at what kind of fragrance this is.
The unusually high amount of compliments I have received with Reflection just shows how versatile it actually is. In general sweeter, and spices perfumes get this high amount of positive attention from common people not in the fragrance game, as with the real enthusiasts.
AUDIENCE: Men
AGE RANGE: 25+
COMPLIMENTS: Medium
When & Where
Formal events, office, dinners where the suit is a necessary attire, or even more upscale nightclubs are where Reflection shines the most.
Furthermore, if I could imagine a color that represents this fragrance, it would be white. Thus, wearing it on a white shirt would express your cleanliness and well-behaved personality and style.
As for the best seasons to rock this scent, everything besides the temperature extremes will work perfectly. In the summer, give yourself only one or two sprays during the night, and skip winter altogether.
SEASONS: Spring, Summer, and Fall
OCCASIONS: Business, Leisure, and Night Outs
ATTIRE: Professional, Smart-Casual
Uniqueness and value for money
2007 was a long time ago now, and looking back it is somewhat funny to think that something like this was too feminine for men to wear.
In all the years that passed since its release, Amouage Reflection Man has lost some of its uniqueness, yet it remains instantly recognizable scent DNA.
That's why I believe it still holds up today as one of the most original niche creations of the 21st century. The high price point of over $300 USD for a 100ml Eau de Parfum is quite high for a bottle of perfume, but the quality is here, unlike in many niche brands that wish to have the same social status as Amouage.
UNIQUENESS: 4/5
VALUE FOR MONEY: 10/10
Pros and Cons
Here are some better and weaker parts of this perfume:
Pros
Industry-changing niche floral fragrance targeted to men
Great performance
Fantastic and quality presentation
Versatile, and gentlemanly fragrance
Kicks above it's price point
Cons
Floral, powdery, and metallic scent DNA might not suit everyone's taste
It has lost some of its uniqueness
Collection & Similar Perfumes
Reflection Man is a part of three perfume collection, including one fragrance for ladies and the flanker of the original edition for men:
Amouage Reflection Woman – a floral fragrance released in 2007. The main notes include green leaves, freesia, and magnolia. The lasting power is 6 – 8 hours with moderate projection.
Amouage Reflection 45 – a floral oriental fragrance released in 2021. The main notes include iris, jasmine, and lavender. The lasting power is 24+ hours with great projection.
Similar perfumes:
Parfums de Marly Darley – an aromatic spicy fragrance released in 2009. The main notes include lavender, tonka beans, and mint. The lasting power is 10 – 12 hours with moderate projection.
Jean Paul Gaultier Le Male – an aromatic oriental fragrance released in 1995. The main notes include vanilla, lavender, and mint. The lasting power is 6 – 8 hours with moderate projection.
Jean Paul Gaultier Fleur du Mâle – an aromatic floral fragrance released in 2007. The main notes include chamomile, neroli, and petitgrain. The lasting power is 24+ hours with great projection.
Frequently Asked Questions
Here are some answers to the most popular questions asked about this perfume.
What does Amouage Reflection Man smell like?
Reflection Man embodies the refinement and classy style of a modern man. This floral woody timeless composition opens up with Rosemary, Red Pepper Berries, and Bitter Orange Leaves in the top notes. The heart notes are made out of Neroli, Orris, Jasmine, and Ylang-ylang while base notes and the dry down include Vetiver, Patchouli, Sandalwood, and Cedarwood.
Is Amouage a luxury brand?
Amouage is a luxury fragrance brand that was founded in 1983 in Muscat, Oman by Prince Sayyid Hamad bin Hamoud Al Busaidi and is run by Oman Perfumery LLC. Today, there are 21 Amouage shops around the world, including the two-story building that opened to visitors in 2012. This fragrance brand is best known for its Arabian perfume culture at its heart with a mixture of western influence.
Where are Amouage perfumes made?
Amouage perfumes are made in Muscat, Oman in a factory that has the capacity to produce around 25,000 bottles of perfume a week. The brand uses only the finest and most raw ingredients from around the world made by world-renowned perfumers.
What is the meaning of Amouage?
The word "Amouage" is made out of a combination of "amour" and "an" which is an Arabic word for waves.
Is Amouage a niche brand?
Amouage is a luxury fragrance brand that produces only perfumes and supplementary body and home products.
Conclusion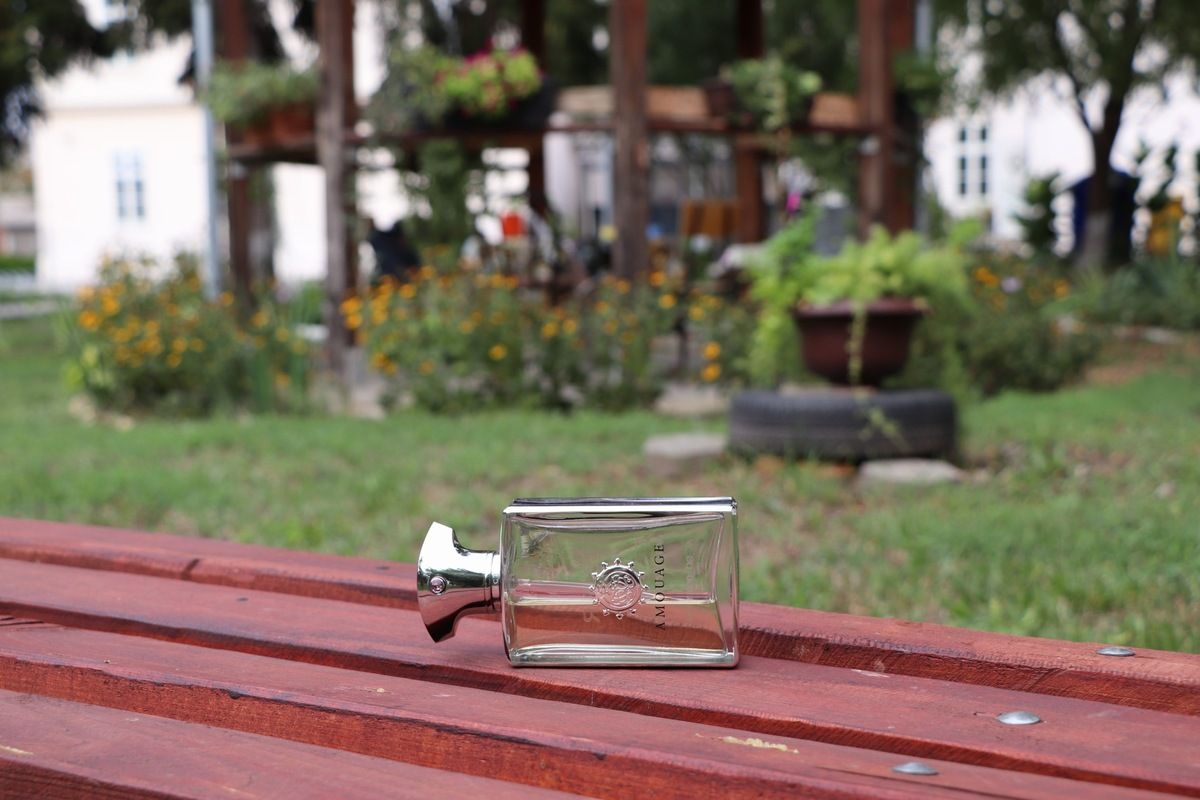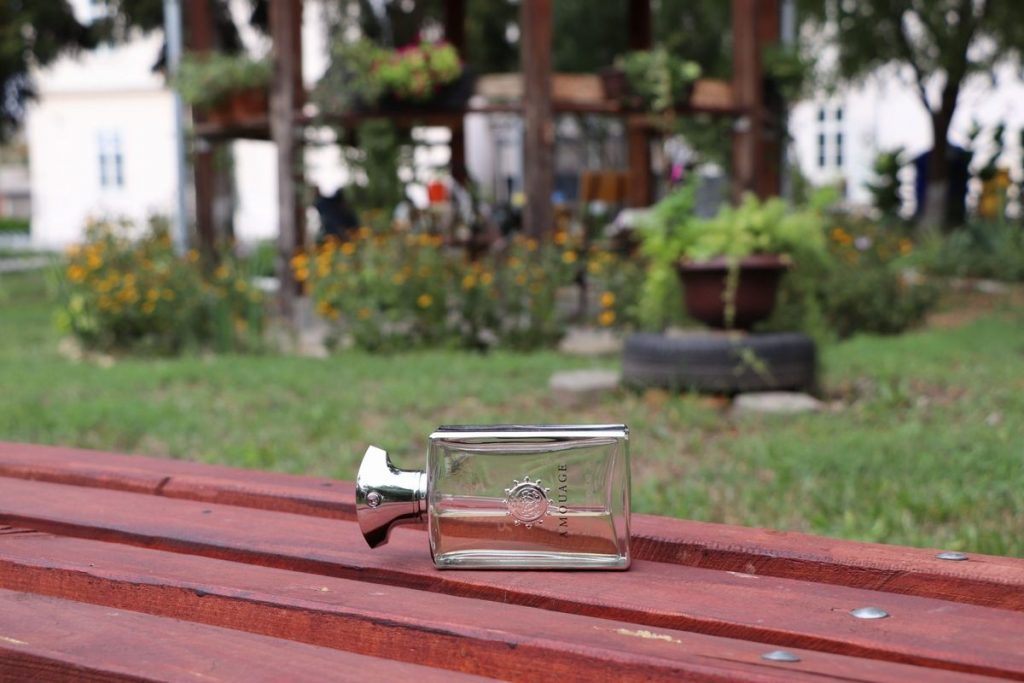 Amouage Reflection Man is a perfect entry point for everyone who would like to explore the niche world of perfumery but still would like to get something that is safe to wear without going into the edgy territory.
In all of my years of being a perfume enthusiast, this one still remains one of my favorite fragrances of all time which many fragrance connoisseurs also agree with.
There is something pure and everlasting with smelling clean and fresh that will never get dated. If this is your first niche fragrance, it may become one of your longest-lasting perfume darlings. Highly recommended.
What are your thoughts about Amouage Reflection Man? Have you tried it? Do you like it? Let's start a conversation and let me know in the comment section below.
In case you are in doubt about whether you should consider buying this fragrance or not, it's always good to take a look at Scent Grail's S.P.A. Signature Factor Guide.
It is easy to use and the most relevant perfume-buying guide on the web. This way, you can check out if a particular fragrance is worth checking out, and potentially find your signature perfume.
Find out more Scent Grail articles about perfumery, check out top lists, and other helpful reviews via the links below:
REVIEWS
TOP LISTS
SCENT GRAIL LEARNING CENTER
Until next time, have a great time, and keep smelling like a million bucks!
Best, Marin!
#scentgrail #scentgrailtribe
Scent Grail on Social Media: Facebook | Twitter | Instagram | Pinterest
Your number one source for Holy Grail Signature Scents.

– Marin Kristic