In a world where the majority looks and smells the same, one wants to stand out. Just like with clothing, your fragrances can make a difference in a first impression.
The rise of niche perfume brands is not a new thing in the world of perfumery since the boom of artisanal niche fragrance houses in the early 2010s.
This phenomenon has taken the world by its feet and is not uncommon to see more and more niche brands opening their stores in your town.
Master perfumer and one of the best-known perfume noses Bertrand Duchaufour who is responsible for creating many fan-favorite niche perfumes said that his biggest challenges with perfume creation and originality are: "What I'm mostly interested in is not the subject of the fragrance but the way I choose to develop it; the way I choose to create the fragrance based upon the components and its own construction to find the right "accord". It is always challenging for me to make sure some components stand out in what I consider to be an original "accord".
What I find interesting here is the way Bertrand and many other master perfumers deal with applying personal experiences with professional skills to expand beyond the standard, evoke memories, and places, and provide us with an unforgettable scent experience.
Does it mean when you discover niche perfumery that you should give up on designer fragrances? In my opinion, everyone should have a healthy dose of designer and niche fragrances in their perfume collection.
Affiliate Disclosure: As an Amazon Associate I earn from qualifying purchases. Purchasing via provided links/banners comes at no additional cost to you. Scent Grail only recommends products and/or services that are insightful and helpful to readers. For more info please read Affiliate Disclaimer.
What Is A Niche Fragrance?
In general, niche fragrances are perfumes created and sold by companies that exclusively focus on producing fragrances, and accompanied fragrant products.
These fragrances are in most cases produced in smaller quantities than designer perfumes and often contain expensive raw materials and oils.
Contrary to designer houses, niche perfume brands are also generally smaller than the major fragrance houses, thus, all their products, services, and interests that appeal to a smaller audience.
Some of the best niche houses sell products in a few regional shops to retain their exclusivity.
The success of niche houses has not gone under the radar of designer brands. In their response, many have launched more exclusive and private blend lines such as:
Tom Ford Private Blend Line
Armani Privé
Dior Collection Privée
Les Exclusifs de Chanel
and many more to capture the essence of exclusivity, and to keep their loyal customers with the same brand.
Even with all the niche fragrances on the market, designer fragrances from exclusive lines have produced some of the best-smelling perfumes of all time such as Dior's Oud Ispahan, and Tom Ford's Tuscan Leather.
ARE NICHE PERFUMES BETTER THAN DESIGNERS?
The short answer would be yes and no. Niche fragrances are made by the same perfumers who also do designer fragrances on a regular basis but with a catch. When creating a niche fragrance, perfumers get the more creative freedom to actually do what they feel, like, and want to create which is often not found in designer counterparts.
Both niche and designer colognes are in 99% cases done with synthetic materials, but there are synthetics and synthetics. What does this mean? It usually means that niche brands with smaller batches of fragrances decide to include higher quality synthetics without a need for workarounds to hide cheaper feeling scent DNA often done by these artisanal perfumers in designer releases.
THE POPULAR MYTH ABOUT NICHE FRAGRANCES CONTAINING NATURAL-ONLY INGREDIENTS
As mentioned in the paragraph above, no matter what you have read, heard, or seen, almost every designer, niche, or indie fragrance is made from mostly synthetic oils with a couple of exceptions leaning toward a more natural side such as Lush and Clean.
The superior quality comes from the aforementioned creative freedom and clear vision about the finishing product, and not from natural or synthetic ingredients.
Therefore, where you get better value for money lies in a unique product made with devotion and passion.
WHY ARE NICHE FRAGRANCES EXPENSIVE AND IS IT WORTH IT?
Some niche perfume brands focus only on raw ingredients and the quality of the scent, some give a great presentation, and some such as Amouage and Roja Parfums offer best of the both worlds, truth is, niche colognes are more often than not, expensive.
The most important thing to remember is that there are good and bad fragrances in the designer and niche world.
So, in the end, it doesn't matter if something is niche or not. What matters the most is if that fragrance works for you or not.
As with clothing, with every successful niche fragrance, there are dozen of clones and cheaper copies that want to get that portion of luxury and monetary success.
A good thing to know is that there are a couple of great niche perfume brands with fragrances selling at the designer level price which will be featured on the list.
How I Ranked Fragrances Houses
As with my previous article regarding the best designer perfume brands, all of the niche fragrance houses here are based on my personal experience with perfumes for more than a decade now.
So, with full assurance, you can count none of these have been chosen randomly, and with so many fragrance brands being founded every day, not everything made the final cut.
Honorable Mentions
I just cannot start with the list without including the following niche brands, as they deserve recognition and are almost just as good as the top 10 with maybe slightly more interesting collections and my personal appreciation.
MONTALE – the most affordable niche brand on the list, and probably a fragrance house with more than a hundred fragrances released so far. What I like about Montale is how many different scent profiles they have which is also the reason why they didn't make the top 10 list. With everything in their catalog, one in about five releases are actually worth seeking because of the scratchy synthetic nature everyone who smelled Montale perfumes recognize. Montale is best known for numerous oud fragrance variations. Montale fragrance worth checking out: Aoud Legend
ESCENTRIC MOLECULES – an utmost creative niche house focusing on single molecules and offering perfumes in their raw and basic nature. Escentric Molecules is a brand by Geza Schoen who from its launch in 2006 made this brand a global phenomenon not seen before. The reason why this fragrance brand is just an honorable mention is that some people cannot detect single-molecule releases which are the most popular and/or have trouble detecting it after a couple of minutes after applying the scent on the skin. To resolve this potential issue, Geza has also released with each new single-molecule fragrance, a companion Escentric scent is additional notes. You can read my review about one of the best-selling niche perfumes of all time, Molecule 01 here.
ETAT LIBRE D'ORANGE – I love Etat Libre d'Orange and their ambitious, and audacious take on perfumery. What is love, even more, is the creativity that plays with ideas found in the sense of smell, through delicately composed juices. The reason why ELDO is only an honorable mention is that with every new perfume they release, and all the effort, I feel they are better suited for someone who is just getting into the niche perfumery. Nonetheless, they are still an A+ brand everyone should get their noses on the most popular releases as soon as possible. You can read my review about Fat Electrician Semi-Modern Vetiver here.
Niche Perfume Brands: The List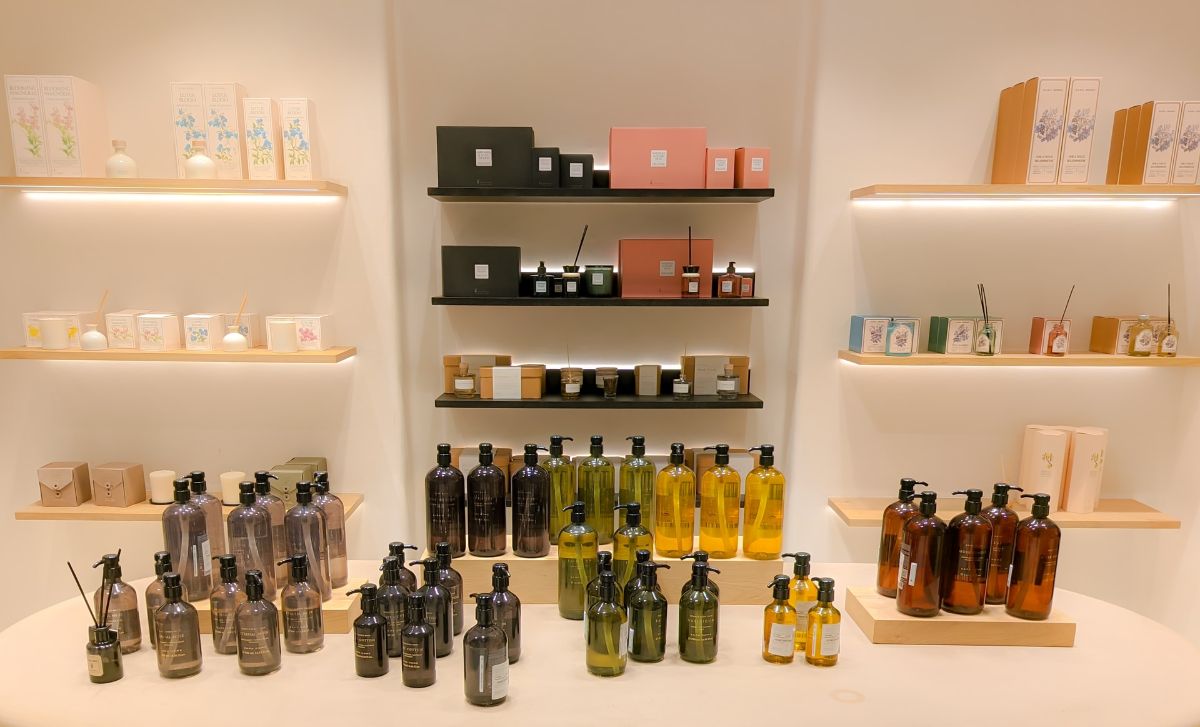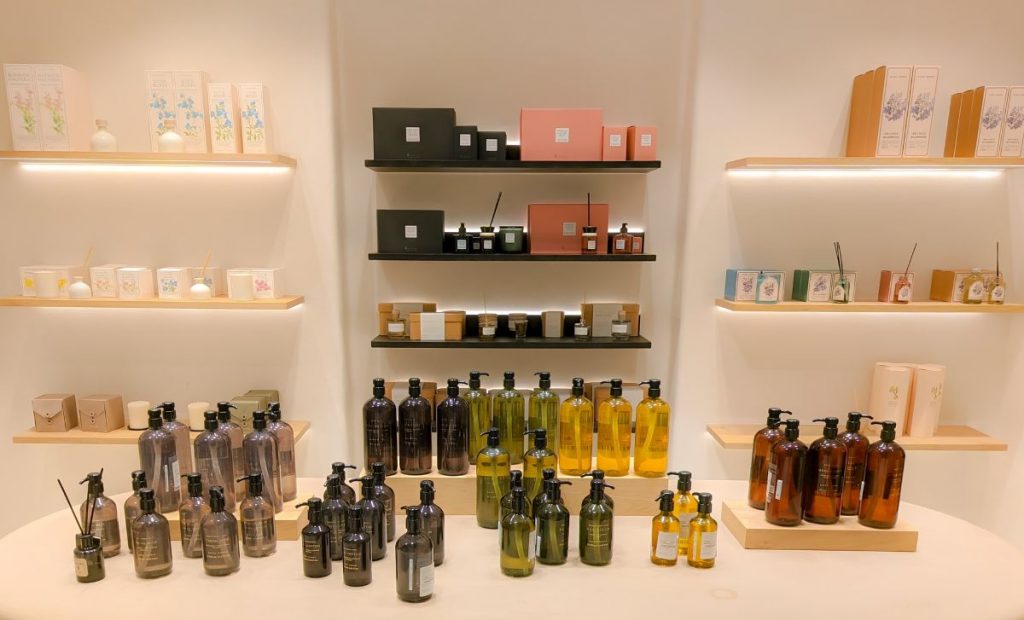 I had to think hard and literary write on the piece of paper which niche perfume brands have impressed me the most during my time as a fragrance enthusiast.
With so many houses and even more perfumes, that was the only logical choice to do. To get the most out of this list, I highly encourage you to personally explore other perfumes from mentioned brands to get a fuller picture, and even go a step further and try to sample other similar fragrances from different niche houses.
1. Amouage
Story of Amouage in their own words: "Amouage is an international luxury fragrance house renowned for creating some of the most finely crafted perfumes in the world. Founded in the Sultanate of Oman in 1983 to be 'The Gift of Kings', the House has redefined the Arabian art of perfumery and garnered a global reputation for bringing innovative modernity and true artistry to all its creations. Masterfully paying tribute to its heritage, Amouage is a unique fusion of East meets West that defines avant-garde opulence. It expresses the contemporary majesty of Oman – a historic trading center for incense and myrrh – around the globe, with arresting and alluring collections that speak to a sophisticated, confident and well-traveled discerning clientele who seek something compellingly precious, extraordinary and personal, every day.
Amouage perfumes carry a sophisticated signature that attests to unparalleled craftsmanship, quality, and creative integrity. Using only the finest and most special ingredients from around the world, Amouage perfumes are composed of world-recognized perfumers in Paris, Grasse, Geneva, and New York. Each creation is carefully handmade and tastefully blended to present an enveloping patina and a long-lasting elegant trail. Florals are multi-faceted, spices and woods juxtapose harmoniously and rare ingredients create intriguing contrasts."
Why is chosen Amouage one of the best niche perfume brands: In all of my years of living with perfumes and sampling thousands of different scents, no other fragrance brand has impressed me as Amouage did.
Bold, creative, and different than everything else on the market, Amouage had set a bar high, and I do believe it will take something else to take them down from the throne any time soon.
What makes Amouage stand out from the rest is bringing the Middle-eastern perfumery to the western world, and most importantly, making those fragrances wearable to anyone who has spent even a little time in the niche world.
Spices, woods, resins, and balsams are what is Amouage known for, and don't let the heavy notes scare you. With more than a dozen fantastic releases, Amouage is a must-try niche brand.
AMOUAGE FRAGRANCES TO CHECK OUT:
Amouage Beach Hut Man – a woody aromatic fragrance released in 2017. The main notes include mint, ivy, and vetiver. The lasting power is 12+ hours with great projection.
Amouage Love Tuberose – a floral sweet fragrance released in 2018. The main notes include whipped cream, tuberose, and vanilla. The lasting power is 10 – 12 hours with great projection.
AMOUAGE'S HOLY GRAIL SCENT
Why have I picked Reflection Man: With so many holy grail scents found in the Amouage catalog, I could have easily picked Interlude Man, Jubilation XV, Epic Man, or even sleeper masterpiece Imitation Man, but I have chosen my first love from Amouage – Reflection Man.
Why? Because it does everything I have ever wanted in a perfume. To be full-bodied, easily wearable in multiple scenarios and season-wise, powerful floral-aromatic and woody fragrance. For all of the mentioned reasons, I will never be without Reflection Man in my perfume collection.
THE REASON TO BUY AMOUAGE PERFUMES: Best overall quality of perfumes, different styles, and luxurious packaging.
BRAND'S VALUE FOR MONEY: 10/10
BRAND SCORE: A+
AMOUAGE WEBSITE: amouage.com
2. Creed
Story of Creed in their own words: "The House of Creed is an authentic, luxury perfume house dedicated to the creation of highly original, artisan fragrances for men and women, made from the finest perfume ingredients the world has to offer.
This unique story began in 1760 when a pair of scented leather gloves were delivered to King George III by a new London tailoring company. Founded by James Henry Creed in the same year as the young King's accession, the House of Creed started its journey as an exquisite tailor based in Mayfair, London. Since then, the House of Creed has gone on to create some of the finest garments and fragrances for the discerning and the discriminating for over 260 years, shifting from its tailoring heritage into one of the world's leading niche perfume houses.
Today, seventh generation descendant of founding James Henry Creed, Olivier Creed continues this great tradition. Accompanied by his son, Erwin, Olivier travels extensively to source, research, inspect and commission the finest materials from around the globe. Rose from Bulgaria, Turkey and Morocco, Florentine Iris, Calabrian bergamot, Haitian vetiver, Bourbon vanilla, Italian jasmine and the finest ambergris are just a few of the signature ingredients found in Creed fragrances."
Why is Creed one of the best niche perfume brands: Even with a highly controversial history and what's real, and what's not, Creed is almost at the top among the most groundbreaking niche perfume brands.
Creed has been sold in 2020. to BlackRock Long Term Private Capital and Javier Ferrán after being privately owned for more than 200 years.
What cannot be ignored about Creed is how many exceptional fragrances this house offers. From the majestic Green Irish Tweed, salty masterpiece Millésime Impérial, to trend-shaping Aventus.
Creed is here to stay, and hopefully, we will see another phenomenal fragrance very soon.
CREED'S FRAGRANCES TO CHECK OUT:
Creed Royal Oud – a spicy woody fragrance released in 2011. The main notes include cedar, pink pepper, and sandalwood. The lasting power is 8 – 10 hours with moderate projection.
Creed Original Santal – a spicy woody fragrance released in 2005. The main notes include sandalwood, cinnamon, and lavender. The lasting power is 8 – 10 hours with moderate projection.
CREED'S HOLY GRAIL SCENT
Why have I picked Creed's Aventus: Without any real surprise, Aventus is the best Creed's fragrance and the fragrance that shaped the fragrance industry from the bottom to the top.
At the time of its release in 2010, nothing smelled like this, and it even created a whole new genre in perfumery – Chypre Fruity.
The importance of Aventus cannot be disregarded, even with thousands of clones from designers, clones, and niche brands.
Fruity, fresh, light, and dark at the same time. Aventus is the to the niche world, what Acqua di Gio was to designer perfumery back in 1996.
THE REASON TO BUY CREED PERFUMES: Best fresh and woody fragrances on the market.
BRAND'S VALUE FOR MONEY: 10/10
BRAND SCORE: A+
CREED WEBSITE: creedboutique.com
3. Maison Francis Kurkdjian
Story of Maison Francis Kurkdjian in their own words: "Maison Francis Kurkdjian was born in 2009 from the encounter between Francis Kurkdjian, a renowned perfumer with scores of successful creations to his name, and Marc Chaya, Co-founder and President of the fragrance house.
Together, they fulfilled their desire for a sensual, generous, and multi-faceted landscape of olfactory free expression, creating a new emblem of French know-how and lifestyle.
The Maison Francis Kurkdjian collection is worn as a fragrance wardrobe, with a myriad of facets of emotions. Designed in the tradition of luxury French perfumery, it advocates nevertheless a contemporary vision of the art of creating and wearing perfume.
Maison Francis Kurkdjian's unique personality is fostered by the creative power of a man who has a taste for precision. Recognized as one of the world's most celebrated perfumers, Francis Kurkdjian imagined a fragrance territory of free, sensual, and delicate perfectionism.
The Maison is guided by enchanting yet precise codes: purity, sophistication, timelessness and the boldness of a classicism reinvented. Exceptional know-how come together and echo off each other. They are continually writing a number of sensory adventures, in which perfume is, naturally, the hero."
Why is Maison Francis Kurkdjian one of the best niche perfume brands: Francis Kurkdjian has done it all. From creating one of the most beloved perfumes ever – Jean Paul Gaultier Le Male in his early days to establishing one of the most beloved niche perfume brands of all time.
As someone who has sampled most of his creations, I can safely say that MFK is a "gateway drug" to the world of niche perfumery.
Easy to wear even for beginners, complex enough to satisfy hardcore fragrance enthusiasts. Without any doubt, I can safely say that we all get super excited with each all every new release that comes either from MFK house or Francis Kurkdjian's designer releases.
MAISON FRANCIS KURKDJIAN'S FRAGRANCES TO CHECK OUT:
Maison Francis Kurkdjian Grand Soir – an amber fragrance released in 2016. The main notes include amber, Siam benzoin, and vanilla. The lasting power is 24+ hours with great projection.
Maison Francis Kurkdjian Oud Satin Mood – a woody oriental fragrance released in 2015. The main notes include Turkish and Bulgarian rose, vanilla, and oud. The lasting power is 24+ hours with great projection.
MAISON FRANCIS KURKDJIAN'S HOLY GRAIL SCENT
Why have I picked Baccarat Rouge 540: After Aventus, Baccarat Rouge 540 is the most popular niche fragrance in the world.
Strangely enough, it wasn't an instant hit back in 2015 when it was released, and it started to catch up with the hype around 2018.
This sweet, spicy, and sparkly fragrance is a masterpiece and all the hype is so well deserved. The top notes start strongly sweet and warm, and to some, it will take a couple of wearings to get the full idea about what is this fragrance about and how it behaves on your skin.
An addictive infusion of saffron, ambroxan, and fir resin will fill up a room. Like a seductive superpower, you will be overwhelmed by the luminous and sophisticated ambery, floral, and woody breeze.
THE REASON TO BUY MFK PERFUMES: Brings out the best of the niche world and presents it in a more wearable fashion.
BRAND'S VALUE FOR MONEY: 10/10
BRAND SCORE: A+
MAISON FRANCIS KURKDJIAN WEBSITE: franciskurkdjian.com
4. Roja Parfums
Story of Roja Parfums in their own words: " Roja Parfums is widely recognized as the world's most luxurious fragrance house.

Our luxury perfume brand ensures that each creation is crafted using the finest quality raw materials the world has to offer.

From your next signature scent to fragrances for your home, every element of our creations are made without compromise.

Whether you are new to the world of fine fragrance and looking for 'the one', or whether you are a perfume connoisseur – we built this brand so that there is something here for you.
This is the ethos of the creator, Roja Dove…"
Why is Roja Parfums one of the best niche perfume brands: in a couple of years from now, Roja Dove's house has the potential to be the best niche perfume house if they continue releasing bombastic fragrances.
He calls his brand "Haute perfumery" based on employing ingredients of high-material standard. What impressed me about Roja Parfums is Roja's marketing decision to offer highly-priced Extrait de parfum best-seller editions in perfume cologne versions so that a much wider audience call also experience his majestic creations.
It suffices to say that if you were to take a look at any perfume awards in the last couple of years, you can be sure that at least one or two Roja Parfums fragrance has made it to the top three.
The excitement and hype each Roja fragrance gets before the release of every new scent are the same in the vein as Tom Ford had back in the early days of his Private Blend fragrance, and that speaks for itself.
ROJA PARFUM FRAGRANCES TO CHECK OUT:
Roja Dove Danger Pour Homme Extrait – an aromatic woody fragrance released in 2011. The main notes include lavender, ambergris, and woody notes. The lasting power is 10 – 12 hours with great projection.
Roja Dove Enigma Parfum Cologne – a spicy oriental fragrance released in 2019. The main notes include cognac, vanilla, and benzoin. The lasting power is 8 – 10 hours with great projection.
ROJA PARFUMS HOLY GRAIL SCENT
Why have I picked Elysium Parfum Cologne: there could be only one, and that one is the best-selling fragrance from the house and the third-most-popular niche fragrance today.
Infused with grapefruit, vetiver, and sparkly ambroxan, Elysium takes the best from the designer "blue-style" of perfumery and takes it on a whole another level.
An unbeatable summer freshie, and I do find it similar to Creed Aventus and Chanel's Bleu de Chanel. Absolutely zesty citrus and aromatic sparkler with a touch of powdery sweetness coming from vanilla and the magic of this fragrance comes in the summer warmth.
THE REASON TO BUY ROJA DOVE PERFUMES: combining the best from old-world perfumery with modern molecules to create something new, provocative, and interesting.
BRAND'S VALUE FOR MONEY: 10/10
BRAND SCORE: A+
ROJA PARFUMS WEBSITE: rojaparfums.com
5. Serge Lutens
Story of Serge Lutens in their own words: "Serge Lutens is an extraordinary creator, a true artist.
Director of beauty in all its forms, he initiated many revolutions in the field of beauty and perfumery.

Serge Lutens collaborated with the most prestigious fashion journals before becoming head of the beauty image of Christian Dior, then artistic director of the international image of the cosmetics group Shiseido.
In 1992, he launched Féminité du bois, the first feminine/masculine fragrance. A revolution ! For him, "perfume is an illumination, an affirmation, the dot on the I"!

Building on this success, he created his own brand in 2000, "Serge Lutens".

A brand in the image of an authentic and daring creator who imagines his fragrances, designs his bottles and thinks about every detail of his creations without concessions.

To date, he is the author of around 70 perfumes in collections that are all more timeless, The black collection, tabletop bottles, section d'or, skyscrapers, etc. Its fragrances for men and women reveal the character of the wearer and affirm their true identity.

He also launched a make-up line comprising beauty essentials, a cutting-edge selection of eyeshadows for high-definition make-up.

Discover the Serge Lutens universe and let yourself be surprised by his unique olfactory creations."
Why is Serge Lutens one of the best niche perfume brands: The Serge Lutens. Even the pronunciation of this niche perfume house sounds romantic.
What I found interesting about them is the way their perfumes are composed, and how classic perfumery never goes out of style.
Even from my early days of perfume hobby, I was always fascinated with Serge Lutens and how well accomplished these traditional French-style fragrances are.
Don't get fooled that by classic I mean old-smelling because it is not such a deal here. Luxurious ingredients combined with world-class perfumers behind the creations, guarantee an olfactory experience of a lifetime.
SERGE LUTENS FRAGRANCES TO CHECK OUT:
Serge Lutens Santal Majuscule – a woody fragrance released in 2012. The main notes include sandalwood, cacao, and Damask rose. The lasting power is 8 – 10 hours with moderate projection.
Serge Lutens Ambre Sultan – an amber aromatic fragrance released in 2000. The main notes include amber, bay leaf, and myrrh. The lasting power is 10 -12 hours with moderate projection.
SERGE LUTENS HOLY GRAIL SCENT
Why have I picked Chergui: Chergui has a special place in my heart and in my fragrance collection. As the years have passed, my other niche brands have tried to capture its magic and failed.
Honeyed tobacco, amber, hay, and incense notes blended to perfection by Christopher Sheldrake announce a celebratory experience best worn during the colder months of the year.
Chergui is a sweet, spicy, semi-powdery, and dried tobacco experience. Boozy, luxurious, and addictive experience that evokes a breeze of yesteryear nostalgic memories.
THE REASON TO BUY SERGE LUTENS PERFUMES: experience the early days of niche perfumery in a French style.
BRAND'S VALUE FOR MONEY: 10/10
BRAND SCORE: A+
SERGE LUTENS WEBSITE: sergelutens.com
6. Frederic Malle
Story of Frederic Malle in their own words: "Editions de Parfums Frédéric Malle was born in the year 2000, the product of Frédéric Malle's determination to champion perfumery and restore it to its former glory.
Guiding the world's greatest perfumers to the very pinnacle of their art, he grants them total freedom to create, furnishing them with exceptional raw materials, and imposing no time or budget limits and no marketing constraints.
Born into the world of perfume, with more than thirty years' experience, Frédéric Malle is the foremost expert in perfumery today. An unconventional and unclassifiable aesthete, he offers artists the opportunity to excel themselves, encourages them to develop their own idiom, and celebrates their creativity. And so, from each collaboration, a masterpiece is born—a perfume whose creator is proud enough to sign it with his own name, for the very first time.
This unique approach results in an eclectic range of perfumes with the most diverse personalities—a collection that embraces all styles and olfactory families, revolutionizes them, revisits the classics with a modern touch, and boldly strikes out into uncharted territories.
To enter the world of Frédéric Malle is to cultivate your freedom and style, to find the scent that expresses your singularity, resonates with your innermost self, and becomes a signature of your identity."
Why is Frederic Malle one of the best niche perfume brands: To some, it might come as shock to see Frederic Malle this low on the list, but for others, it is no surprise.
As for me, Frederic Malle has probably two of the most beloved fragrances in the fragrance community in their lineup, namely, Musc Ravageur and Portrait of the lady, but is that enough to be higher on the list as it currently is?
Don't get me wrong, I love this niche house but besides the two aforementioned masterpieces, I'm yet to find a third one that will sparkle my fragrance imagination.
FREDERIC MALLE FRAGRANCES TO CHECK OUT:
Frederic Malle Bigarade Concentree – a citrus aromatic fragrance released in 2002. The main notes include bitter orange, grass, and hay. The lasting power is 4 – 6 hours with moderate projection.
Frederic Malle En Passant – a floral green fragrance released in 2000. The main notes include lilac, watery notes, and cucumber. The lasting power is 4 – 6 hours with moderate projection.
FREDERIC MALLE'S HOLY GRAIL SCENT
Why have I picked Musc Ravager: Musc Ravageur is my favorite fragrance ever, and it combines everything I ever wished for in a cold-weather fragrance.
Warm spices, vanilla, and soft musk. Back when I originally reviewed this perfume I said that if my house was burning down, this perfume would be the one I first saved.
Musc Ravageur opens up hot and citrusy. From the start, Cloves and Cinnamon are there to announce the spicy heart while Bergamot and Mandarin dance together with somewhat medicinal Lavander.
As you welcome the dry-down, golden Amber with a touch of leftover spices and musky vanilla play and remind me of sipping a well-crafted tea as the Golden Hour of the day softly says goodbye to another great day.
THE REASON TO BUY FREDERIC MALLE PERFUMES: the first niche fragrance brand that gave perfumers full creative freedom to produce their best creations and placed them in the spotlight.
BRAND'S VALUE FOR MONEY: 10/10
BRAND SCORE: A+
FREDERIC MALLE WEBSITE: fredericmalle.com
7. Xerjoff
Story of Xerjoff in their own words: "Xerjoff was launched by Sergio Momo and Dominique Salvo with the aim of blending the most luxurious materials to complement the most affluent global lifestyles.
As enriching as what lays inside them, each Xerjoff perfume bottle is a jewel to be cherished, a creation of artistic glassware in deluxe packaging that holds the rare and refined ingredients which ignite unique olfactory dimensions.
Casamorati is a collection of vintage perfumes by Xerjoff Group S.p.A., inspired by the ancient art of Italian perfumery.
The brand recreates the history of the glorious house of perfumes founded by Claudio Casamorati in Italy in the 19th century, with the intention of safeguarding the historical and artistic heritage of the glamorous Art Nouveau era."
Why is Xerjoff one of the best niche perfume brands: The first and not the only Italian high luxury niche fragrance brand on this list.
With their sleek bottles and artistic packaging, both Xerjoff and sister company Casamorati have something to offer to every perfume enthusiast.
In Xerjoff and Casamorati releases, many have found their all-time favorite perfume because of the wide variety of fresh and oriental compositions.
My favorite fragrance from the house is Casamorati Dolce Amalfi which is a warm, spicy, and fruity explosion of monumental goodness, easily wearable in all seasons of the year.
XERJOFF AND CASAMORATI FRAGRANCES TO CHECK OUT:
Xerjoff Mefisto – a citrus aromatic fragrance released in 2009. The main notes include lavender, grapefruit, and iris. The lasting power is 10 – 12 hours with great projection.
Xerjoff Alexandria II – a woody aromatic fragrance released in 2012. The main notes include palisander rosewood, lavender, and oud. The lasting power is 24+ hours with fantastic projection.
XERJOFF'S HOLY GRAIL SCENT
Why have I picked Naxos: Naxos celebrates Sicily and its beauty, and accentuates its Mediterranean character with the composition. A refreshing take on already tired tobacco/honey scent DNA with additional notes of lavender and citruses.
Often compared to fragrances such as Mugler's A*Men Pure Havane and Bogart Pour Homme, but without a doubt, I can say that Naxos is on a whole another level of raw ingredients, composition, and blending.
The scent is dominated by the notes of honey, tobacco, and lavender. This is definitely one of the most beautiful cold-weather fragrances that I have ever smelled. Luxurious, classy, bold, long-lasting, and beautiful.
THE REASON TO BUY XERJOFF PERFUMES: experience the Italian-style perfumery and explore a collection of vintage perfumes done with rare and refined ingredients.
BRAND'S VALUE FOR MONEY: 10/10
BRAND SCORE: A+
XERJOFF WEBSITE: xerjoff.com
8. Nishane
Story of Nishane in their own words: " NISHANE is the first and only Istanbul based niche perfume brand that is celebrated globally with an exceptional point of view on artistic perfumery. This can easily be recognized by the uniqueness of the scent creations.
Inspired by the rooted traditions, modern vision and the cosmopolitan structure of Istanbul that has embraced so many civilizations; NISHANE is ready to be the indicator of the value you put on yourself and your loved ones with unique and sophisticated fragrances and elegant touch of its artistic collections designed with utmost care. This is an offer of exclusivity sense deriving from a rooted culture.
Bearing in mind that a delicate sprinkle of scent has the capacity to kindle valued reminiscences along with enlightening feelings, NISHANE
proudly presents its collections to the world and is delighted to see the unending appreciation of the perfume lovers around the world that made the brand one of the most celebrated, most widespread and the best-selling niche perfume brands of the world.
NISHANE means mark, sign or symbol. NISHANE is ready to be the symbol (nişane) of the value you put on yourself and your loved ones with unique and sophisticated fragrances and elegant touch of its artistic collections designed with utmost care.
Why is Nishane one of the best niche perfume brands: Nishane is one of the new-generation niche perfume brands that rose to stardom in the 2010s.
Inspired by traditional perfumery and Turkey, sophisticated Nishane perfumes quickly gained their appreciation in many perfume enthusiasts' hearts.
No other niche brand created so many great niche fragrances in such a short time span as Nishane did. If you want something easily wearable, deep, and rich, but you don't mind spending a little more, Nishane is your niche house of choice.
NISHANE FRAGRANCES TO CHECK OUT:
Nishane Ani – a spicy oriental fragrance released in 2019. The main notes include vanilla, ginger, and bergamot. The lasting power is 10 – 12 hours with great projection.
Nishane Wulong Cha – an aromatic citrus fragrance released in 2015. The main notes include tea, bergamot, and fig. The lasting power is 10 – 12 hours with moderate projection.
NISHANE'S HOLY GRAIL SCENT
Why have I picked Hacivat: yup, you heard it right. I have picked a variation to Creed's Aventus as the best Nishanes fragrance. Why? It is quite simple.
This is what Aventus used to be like but on steroids. The difference between Aventus and Hacivat is in the overdose of oakmoss found in Hacivat that doesn't thrust it into the classic perfumery territory.
A super long-lasting perfume with a beautiful and cooling pineapple accord with an inky fresh foresty smell thanks to the oakmoss.
THE REASON TO BUY NISHANE PERFUMES: high-quality spin on the popular DNAs with an additional touch of Turkish perfumery brilliance.
BRAND'S VALUE FOR MONEY: 9/10
BRAND SCORE: A
NISHANE WEBSITE: nishane.com
9. Acqua di Parma
Story of Acqua di Parma in their own words: "Created in 1916 by the baron Carlo Magnani from Parma as his own personal Colonia, Acqua di Parma today is a symbol of Italian sophistication, discreet luxury, and craftsmanship that is inspired by its heritage and yet constantly evolving to always stay relevant and meaningful.
Since 1916, all our products have always been proudly made in Italy. Conscious and caring, we are committed to celebrating, preserving, and perpetuating Italy's unique historical heritage and rich artisanal tradition for generations to come.
Always innovating and evolving our legacy, we share with the world a gift of Italian sun, soul, and style animated by our core values, reflecting nature, perpetuating craftsmanship and celebrating Italian style.
Why is Acqua di Parma one of the best niche perfume brands: it is hard not to love Italian masters from Acqua di Parma. Since its first release, the Colonia line has been a beloved brand both by celebrities and common people.
As for me, no one does citruses better than Acqua di Parma does, and I'm not the only one. Originally, Acqua di Parma fragrances were light and uplifting scents made to be sprayed on handkerchiefs but things have changed so much in the past 100 years.
These days, Acqua di Parma has multiple perfume lines such as the Colonia collection, Blu Mediterraneo, Le Nobili, and more to suit everyone's taste.
Not only that, Acqua di Parma's perfumes can be often purchased for less than many other luxurious fragrance houses, but the ingredients are still on the highest level.
ACQUA DI PARMA FRAGRANCES TO CHECK OUT:
Acqua Di Parma Colonia – a citrus aromatic fragrance released in 1916. The main notes include Sicilian citruses, lavender, and rosemary. The lasting power is 4 – 6 hours with moderate projection.
Acqua di Parma Blue Mediterraneo Fico Di Amalfi – a citrus woody fragrance released in 2006. The main notes include fig nectar, fig tree, and grapefruit. The lasting power is 4 – 6 hours with moderate projection.
ACQUA DI PARMA'S HOLY GRAIL SCENT
Why have I picked Colonia Club: On the top, there could be only one, and it is a fragrance that deserves more recognition.
Colonia Club is far by the best mint-based fragrance out there, and it doesn't cost Amouage any kind of money. Combined with natural mint essence, there is also salty ambergris that takes a spin on classic fougeres and makes it masculine, and classy without smelling too mature or outdated.
Thankfully, the saltiness is not amplified as in for example Profumum Roma Acqua di Sale and is closer to something we have already seen in Giorgio Armani's Acqua di Gio Profumo or Tom Ford's Costa Azzurra.
THE REASON TO BUY ACQUA DI PARMA PERFUMES: The best citrus-based fragrances on the market and a chance to experience easy-going Mediterranean life by the sense of smell.
BRAND'S VALUE FOR MONEY: 9/10
BRAND SCORE: A
ACQUA DI PARMA WEBSITE: acquadiparma.com
10. Mancera
Story of Mancera in their own words: "Mancera offers a typical french esthetic of an eccentric, extraordinary perfumery, in a result of its luxurious inspirations and perfectionism.
Pierre Montale dreamed of creating a line that evokes the purity of the form of the fragrance, stylisation of the prints and richness in materials of the flask.
Order, color and geometry: for a modern look, gold plating, woods from macassar, the incrustation of the mother of pearl or metal (gold, leather, brass) to embrace the luxury oriental colors of the flask.
A tribute of french refinement for a man who travels between far away and to his homeland."
Why is Mancera one of the best niche perfume brands: Last but not least, Mancera just made the list as the tenth best niche house you should check out.
The reason why I have chosen Mancera instead of for example l'Artisan Perfumeur or Nasomatto is because of how good of a value you are getting for a paid product.
Both Mancera and its sister company Montale offer a wide variety of products and more fragrances in stock than many of the previously mentioned fragrance brands.
All of the bottles are made from unified and simple designs to save costs and produce the best quality perfumes possible.
It is also highly suggested to first sample Mancera perfumes as many of them can be a hit or miss depending on your fragrance taste.
MANCERA FRAGRANCES TO CHECK OUT:
Mancera Instant Crush – a floral oriental fragrance released in 2019. The main notes include saffron, vanilla, and woods. The lasting power is 24+ hours with great projection.
Mancera Sand Aoud – a woody spicy fragrance released in 2011. The main notes include spices, oud, and black currant. The lasting power is 12+ hours with great projection.
MANCERA'S HOLY GRAIL SCENT
Why have I picked Cedrat Boise: The fruity opening gives me those familiar Aventus vibes, with blackcurrant and bergamot as the main players.
The bright and sunny citruses keep on going through the rest of the fragrance and are joined by a touch of woodiness, soft leather, and a peculiar watery quality without going into the aquatic territory.
By the time the fragrance has dried down(a couple of hours into the life of fragrance), the scent is warmer, creamier, and gets more serious as the oakmoss becomes more present.
On a whole, Cedrat Boise is in a league of its own, and it differs enough from Aventus to proudly stand on its own feet. Keep in mind that even more than a decade after being released, Cedrat Boise still remains a fan-favorite niche fragrance.
THE REASON TO BUY MANCERA PERFUMES: The most affordable quality niche fragrance brand with multiple great choices for everyone.
BRAND'S VALUE FOR MONEY: 8/10
BRAND SCORE: B+
MANCERA WEBSITE: manceraparfums.com
Conclusion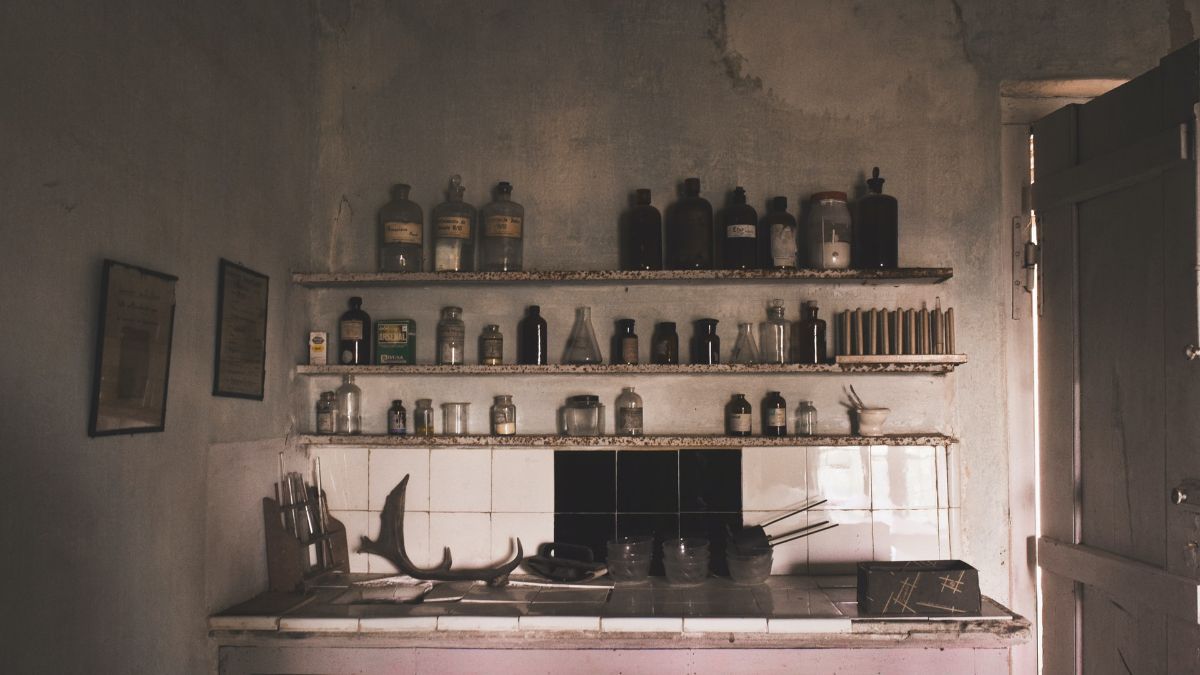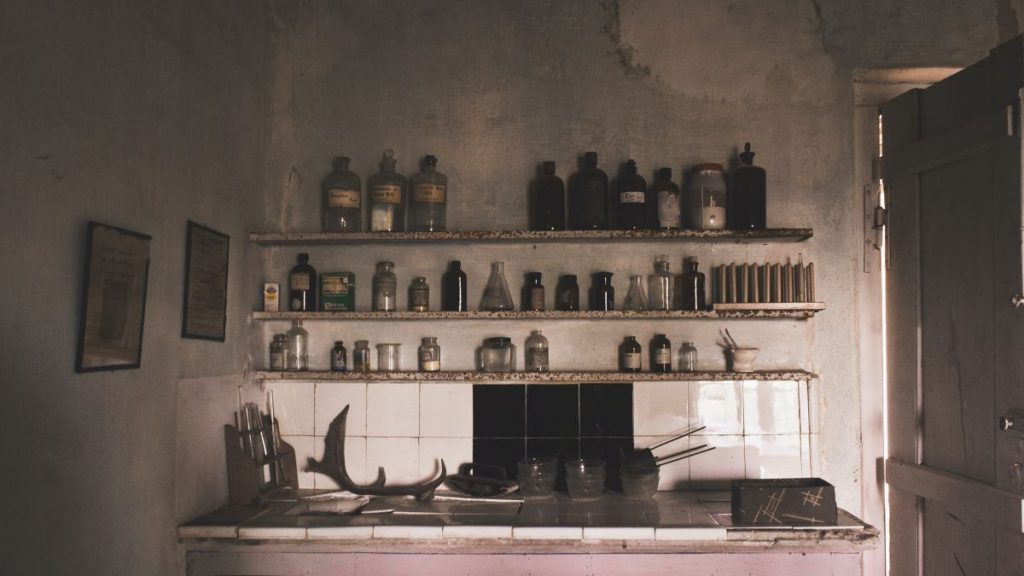 With only the 10 best niche perfume brands, some didn't make the list, but this could change later on when I revisit this article in the future.
Other niche perfume brands I suggest you check out are:
Nasomatto
Orto Parisi
Parfums de Marly
Initio
Tauer Perfumes
Histoires de Parfums
Penhaligon's
BDK Parfums
Zoologist
Profumum Roma
L'Artisan Parfumeur
So, where to go from here? Before you start blindly buying everything from this list, go out and at least sample the mentioned holy grail scents from the mentioned fragrance brands.
What are your favorite niche perfume brands? Which ones do you like the most? Let's start a conversation and let me know in the comment section below.
In case you are in doubt about whether you should consider buying these fragrance or not, it's always good to take a look at Scent Grail's S.P.A. Signature Factor Guide.
It is easy to use and the most relevant perfume buying guide on the web. This way, you can check out if a particular fragrance is worth checking out, and potentially find your signature perfume.
Scent Grail content is free for everyone to use without anything hiding behind the paywall. If you would like to help me do more great articles like this, you can donate via PayPal. Much appreciated.
Find out more Scent Grail articles about perfumery, check out top lists, and other helpful reviews via the links below:
REVIEWS
TOP LISTS
SCENT GRAIL LEARNING CENTER
Until next time, have a great time and keep smelling like a million bucks!
Best, Marin!
#scentgrail #scentgrailtribe
Scent Grail on Social Media: Facebook | Twitter | Instagram | Pinterest
Your number one source for Holy Grail Signature Scents.

– Marin Kristic