Maison Francis Kurkdjian APOM Pour Homme is a floral oriental fragrance for men and was released in 2009. The creator of this perfume is Francis Kurkdjian.
The acronym APOM stands for "A Part Of Me " and is meant to represent a bit that one leaves on others in relationships, impressions on others, and the scent of Francis Kurkdjians's journey to Lebanon.
Fragrances, like many other products in life, eventually get discontinued which makes it harder to review something as encapsulating and emotion-transporting to a time and place long gone as this beauty of a fragrance is.
In one of those rare events of being a perfume enthusiast, we find a perfect fragrance, that one signature-worthy combination that superbly projects what and who we are.
For all fragrances I create, I ask each of my suppliers to deliver and provide the best raw materials. It is my personal quest for excellence and quality to create luxury perfumes.

FRANCIS KURKDJIAN
Maison Francis Kurkdjian Apom Pour Homme in three words: OUTSTANDING – FRESH – MASTERPIECE
Affiliate Disclosure: As an Amazon Associate I earn from qualifying purchases. Purchasing via provided links/banners comes at no additional cost to you. Scent Grail only recommends products and/or services that are insightful and helpful to readers. For more info please read Affiliate Disclaimer.
Don't have the time to read the review right now? No worries! Here are my 5 quick takes:
The best Maison Francis Kurkdjian fragrance of all time
Created by perfumer Francis Kurkdjian in 2009
The best orange flower-based fragrance on the market
A versatile fragrance that lasts 10 – 12 hours with great projection
Discontinued
Without any shadow of a doubt, MFK's A Part Of Me is my ideal signature fragrance, a niche perfume like no other, and a scent I only wear on those rare and important occasions in my life. Here's why.
Fragrance information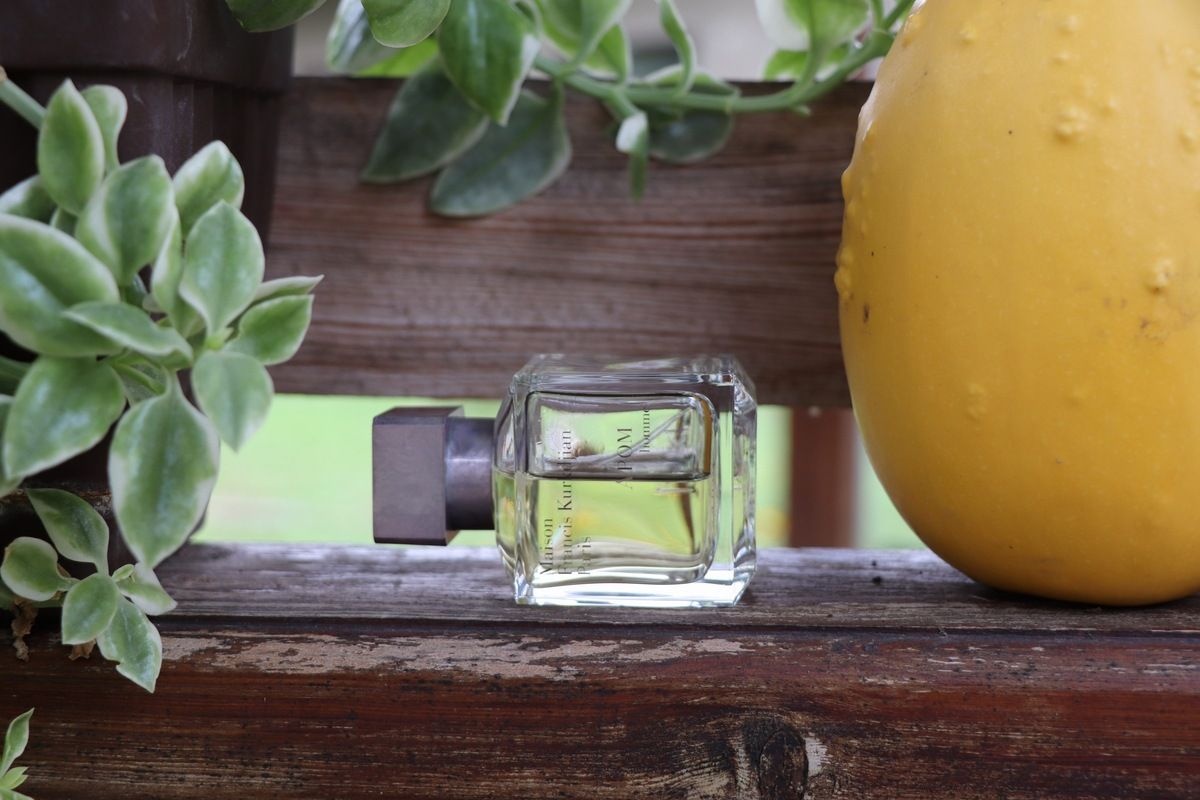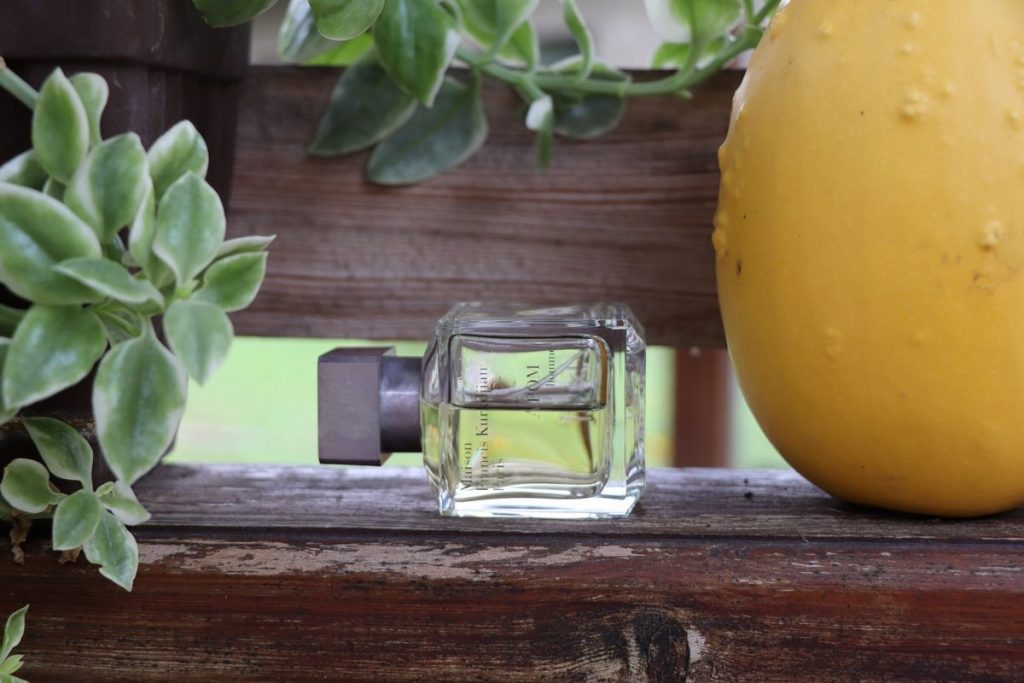 Maison Francis Kurkdjian Paris is a luxury niche fragrance brand founded by Francis Kurkdjian with his business partner Marc Chaya in 2009.
With fragrance products, the MFK house also offers bath & body, scented candles, and fabric care products.
In 2017, LVMH Moët Hennessy Louis Vuitton acquired Maison Francis Kurkdjian.
Besides owning its own perfume brand, Francis Kurkdjian is also known for creating the Le Male for Jean Paul Gaultier in 1995 which became one of the world's best-selling perfumes and has cooperated with more than 45 different fragrance brands so far.
He was the winner of the Prix François Coty in 2001 for his lifetime achievement, and in 2008, he was named a Chevalier des Arts et des Lettres.
Maison Francis Kurkdjian Apom Pour Homme Story
Apom Pour Homme was created by Francis Kurkdjian along with Apom Pour Femme in 2009. The fragrance includes notes of African orange flower, amber, and Virginia cedar.
The main idea behind this fragrance is Kurdjian's journey to Lebanon. This inspired Kurkdjian to make a bottled representation of the beauty of the Orient, the transition of people, flavors, vibrant colors, and scents rediscovered from Lebanon.
The APOM duo explores the softness(Femme), and the strength(Homme) of this experience.
The fragrance used to come in 70ml, and 200ml Eau de Toilette flacons, and has been officially discontinued.
Perfume Theme
A note from the brand: "Maison Francis Kurkdjian's A Part of Me eau de cologne blends notes of orange blossom, cedar, and amber for a truly special fragrance. APOM, a bit of one-self to leave with others. A refined vision of the Orient in a shining and masculine Eau de Toilette."
Notes and Classification
PERFUME NOTES
Top notes: African orange flower
Heart notes: Amber
Base notes: Virginia cedar
Perfume Presentation
All Maison Francis Kurkdjian perfumes come in unified, simple, and original bottle and packaging designs. The main differences include color variations on the boxes, stickers with perfume information, and the color of the perfume liquid itself.
As always, MFK fragrances come with two boxes, the outer one providing additional safety to the smaller box inside.
The boxy bottle itself is clear, and elegant, with the perfume having a yellowish tinge to represent the scent itself. The gray heavy cap is made out of the mineral sourced from Francis Kurkdjian's hometown and includes the "MK" logo both on the top and the inside of the cap.
The atomizer sprays far and narrow. Overall, I am a fan of this presentation which distinguishes itself from anything else on the market.
PRO TIP: Do not buy Maison Francis Kurkdjian fragrances from unreliable sources since most of the time, they are probably fake products potentially harmful to your health. The most obvious way to know if an MFK fragrance is a fake product is the curved "J" letter on the box and on the bottle. The original products look like you see in this review pictures.
My Experience With Perfume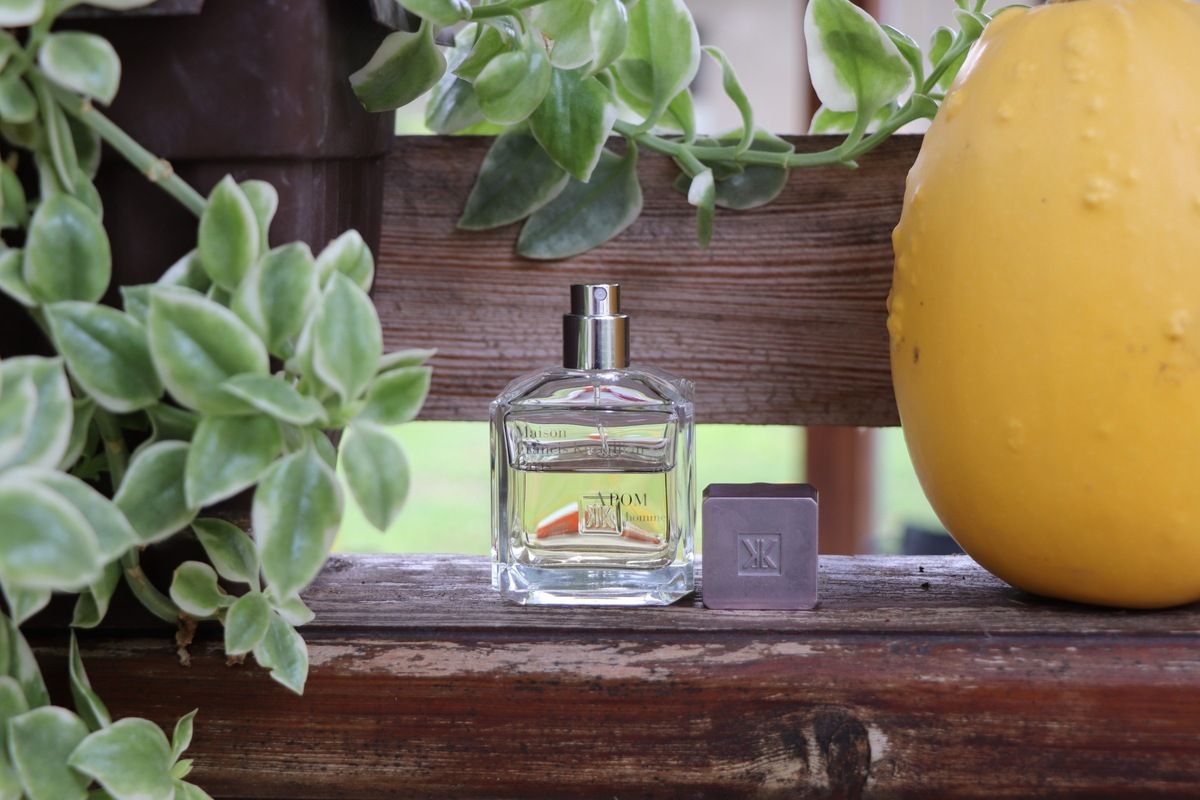 I'm not quite sure whether is it a good or bad thing to review a discontinued fragrance, especially when it is this good.
Why I'm I saying this? Firstly, MFK has been known to occasionally bring back discontinued fragrances from the "dead", albeit the reformulated versions.
Secondly, there are some great alternatives which I'll mention later on in the review, but none of them can capture the magic of this one. It is simply the way it is.
Thirdly, no matter how good it is, this ain't a mass-pleasing perfume and a safe blind buy which is the only way you can purchase it these days. Simple in the note breakdown, complex in the execution.
With all that in mind, this is not an unbiased review and is a pure projection of my feelings, personality, and pure love for the fragrance itself nor am I trying to sell you this magic unicorn fragrance that nowadays fetches a pretty hefty price tag.
To me, A Part Of Me or A Piece Of Me as I have seen in some other sources is on the same level of quality as my winter favorites Frédéric Malle Musc Ravageur, and Tom Ford Tobacco Vanille.
Don't get me wrong, they have nothing in common, but it is a good starting point to see how high it's placed on my fragrance masterpiece pedestal.
Long story short, my first encounter with APOM dates back to 2014 as a sample I received from one of my fragrance friends when I was just getting into the niche fragrance game.
With that in mind, even then, even then my mind was blown at this strange but simple combination of citruses, musks, amber accord, and exceptional woodiness that balances everything out.
I couldn't get enough. Unfortunately, my small sample was finished quickly, and the fragrance got harder and harder to find until I stumbled on the almost full bottle for a great price in early 2022.
At that moment, I knew that even if I had to choose one fragrance to keep for the rest of my life and enrich the scent memories with major life events, it would almost certainly be this one.
APOM is a special occasion fragrance for experienced noses that have already sampled many niche fragrances, and know how sometimes simple note breakdowns can be divisive if done correctly.
Although a bit linear, there are three distinct phases of this scent, citrus floral opening, warm and resinous heart, and woody/musky base.
Therefore, unless you find APOM on some crazy discount, I recommend getting your hands on a smaller sample or a decant.
Top Notes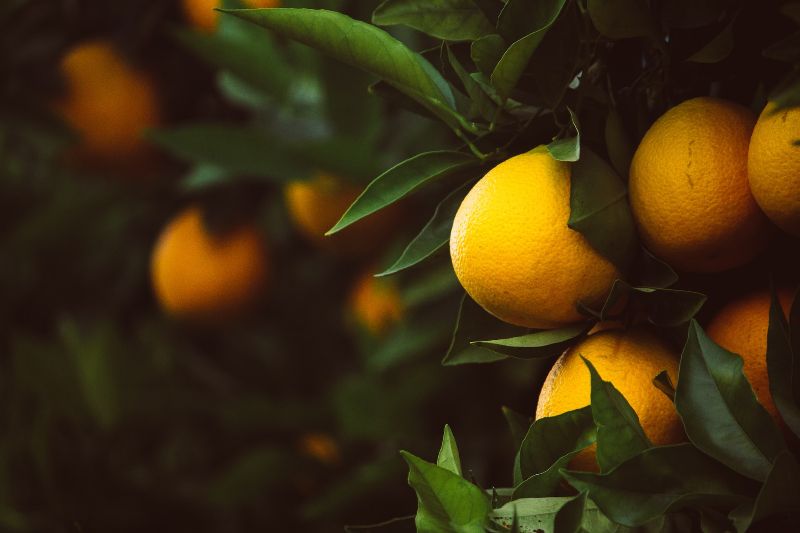 As soon you spray the fragrance on your skin, the overall quality is immediately evident. The fragrance itself doesn't smell particularly natural, and I suspect that most of it are made out of the highest quality synthetic oils.
The quality is on the same level as Tom Ford's Private Blend perfumes, and that speaks for itself. Keeping that in mind, the first couple of minutes are indulged in this scent cloud of freshness, and cleanliness of aromatic and soapy citrus floral smells of neroli, and the orange fruit itself.
Since this is not your typical citrus niche fragrance, the balance of florals and citruses are equally evident in appropriate amounts to differentiate itself from everything else.
This warm welcome doesn't change too much until the dry down where the fragrance takes more of a moderate ambery nuance with a woody base.
This balance for which Kurkdjian is known ensures that the quality doesn't drop one bit, and keeps the wearer interested until the fragrance disappears from the skin.
Heart Notes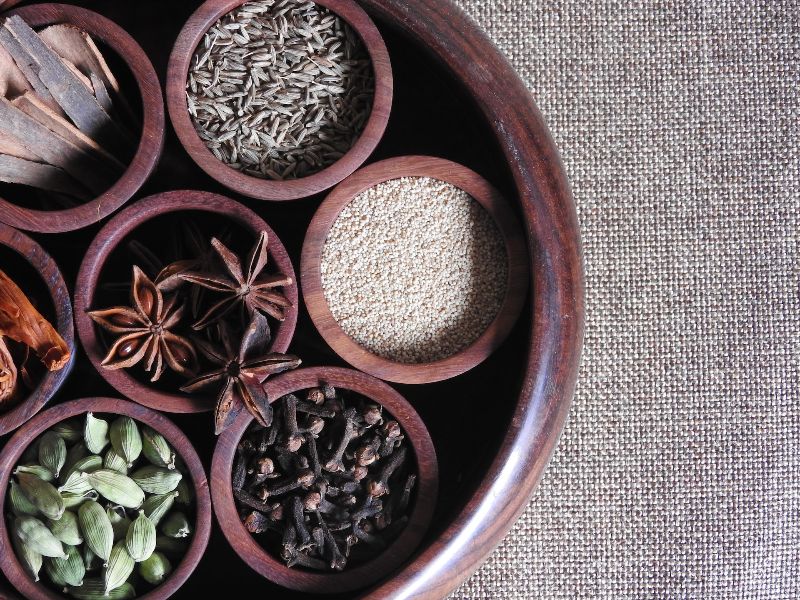 After the fragrance settles onto your skin, the scent warms up and transitions into this floral spicy amber with the combination of floral/citrusy combination which is just to die for.
The three-note fragrance that we see more and more in newer releases is just to point you as a wearer what can you expect.
But, in reality, we all know that each fragrance contains many more notes and accord. Besides the amber accord, I'm pretty positive that I also smell, vanilla, labdanum, benzoin, tonka beans, and even spicy cinnamon.
One thing that makes this amber accord different is that for example, Serge Lutens Ambre Sultan the lack of sweetness many fragrances use to make them more appealing.
This makes this one a complete unisex release suitable both for men and women as well. To my nose, this is the phase where the APOM shines the most, and will certainly gain a couple of positive comments here and there.
Base Notes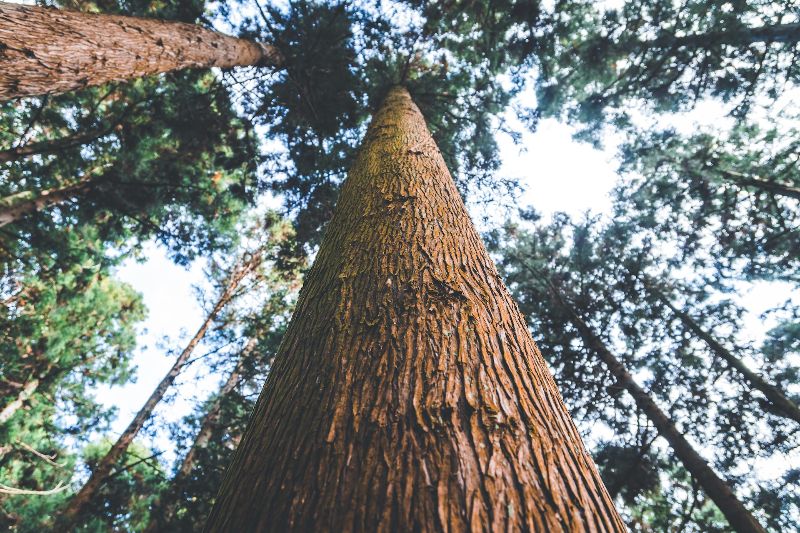 Around thirty minutes or so, the fragrance reaches its final stage of development and introduces gentle woody and musky notes.
Cedarwood is usually used in fragrance as an Iso E Super molecule which has been used here as well since it's clearly detectable and improves the overall projection and longevity of the composition.
The versatile nature and the combination of the bright and oriental notes from the top and the heart notes keep the scent interesting and just get even more complex as it develops.
By complex, it is not necessarily meant that more notes are introduced, but that it stacks all of the previously detectable notes and accords one on another. Simple and beautiful perfume.
Performance
For a warm weather fragrance and the fact it is an Eau de Toilette, APOM performs like a beast and should be sprayed lightly.
In my experience, the fragrance is extremely durable and the sillage bubble and the projection are more than you expect.
On my skin, I get around 10 – 12 hours even with a couple of sprays under my shirt.
LONGEVITY: 10 – 12 hours with great projection
PROJECTION: Great
SILLAGE: Medium
Target audience and compliments
Targeted at men, but easily wearable by women as well. There is nothing here that would take the composition in one or another direction and make it more masculine or feminine.
Just be aware that in the end, you will have to have a certain personality to pull this one off. The notes might be simple on paper but there is much more in the play than it seems in plain sight.
Compliment-wise, APOM is one of my most complimented niche fragrances of all time, and it beats me that I cannot wear it more due to the discontinuation.
Everyone loves a good citrus, amber, and woody fragrance that smells even better in the air than from the skin.
AUDIENCE: Men
AGE RANGE: 25+
COMPLIMENTS: Medium
When & Where
For me, this is a formal and special occasion event fragrance. I have already decided that one day this is gonna be my wedding perfume to represent myself in the best possible way.
If you have enough money to buy a couple of bottles at an inflated price, it could easily pass a great work fragrance with fewer sprays, although I have also worn it on a couple of occasions to beach bars during the hot summer nights.
The contrast of fresh, warm, and woody notes, also makes it a versatile fragrance that works in multiple seasons besides the cold winter days when it could get muskier and potentially rub the nose of a few people in an unwanted way.
SEASONS: Spring, Fall, and Winter
OCCASIONS: Special events, Leisure, Business, and Night Out
ATTIRE: Professional, Smart-Casual, Evening wear
Uniqueness and value for money
I'm yet to smell something like this, and I may be completely biased toward this fragrance, but I assure you that there is nothing else like APOM on the market.
Even if I'm sad that the discontinuation made this fragrance no longer available, there are so many great alternatives you'll find in the collection & similar perfumes part of this review in a couple of paragraphs down below.
Now, the big question. Is Apom Pour Homme worth the money? If you ask me, it is but only at the price you could usually buy Maison Francis Kurdjian's fragrances.
Just looking at a couple of websites where private sellers ask for around $400 USD for a full bottle of something that could be previously bought for around $200 USD makes me wonder if is it actually worth that price tag.
In the end, it all depends on our personal fragrance tastes, and please do yourself a favor a try to get your nose on a sample before committing to a full bottle purchase.
In my eyes, it always smelled like a $400 USD perfume, but I would think twice before pulling the trigger, so to speak.
UNIQUENESS: 5/5
VALUE FOR MONEY: 10/10
Pros and Cons
Here are some better and weaker parts of this perfume:
Pros
The best Maison Francis Kurkdjian perfume
The best orange flower-based fragrance on the market
Fantastic special occasion fragrance to stand out from the rest
One of the strongest performing summer fragrances
Cons
Discontinued
The only way to purchase it is to pay hefty inflated prices
Collection & Similar Perfumes
Apom is a fragrance of a two-part collection, Homme for men, and Femme for women released in 2009. The last batches were made in 2019, and both fragrances have been officially discontinued.
Since both fragrances are no longer available through the official webshop, and retailers, here are some great alternatives that have a similar scent profile to this Maison Francis Kurkdjian release:
Amouage Reflection Man – a floral woody fragrance released in 2007. The main notes include neroli, jasmine, and sandalwood. The lasting power is 10 – 12 hours with great projection.
Ted Lapidus Altamir – a floral oriental fragrance released in 2007. The main notes include tonka beans, orange blossom, and amber. The lasting power is 8 – 10 hours with moderate projection.
Nikos Sculpture Homme – a floral oriental fragrance released in 1995. The main notes include orange blossom, lemon, and tonka beans. The lasting power is 4 – 6 hours with moderate projection.
Frequently Asked Questions
Here are some answers to the most popular questions asked about this perfume.
Is Maison Francis Kurkdjian a luxury brand?
Maison Francis Kurkdjian Paris is a luxury niche fragrance brand founded in Paris, France by Francis Kurkdjian with his business partner Marc Chaya in 2009. With fragrance products, the MFK house also offers bath & body, scented candles, and fabric care products.
Which Maison Francis Kurkdjian perfume is the best?
The best Maison Francis Kurkdjian perfumes are Baccarat Rouge 540, Apom Pour Homme, and Grand Soir.
Where is Maison Francis Kurkdjian from?
Maison Francis Kurkdjian's niche luxury brand is from Paris, France. Francis Kurkdjian co-founded the fragrance house with Lebanese-French businessman Marc Chaya. The Maison Francis Kurkdjian products are available in more than 300 locations worldwide.
Is Maison Francis Kurkdjian APOM Pour Homme discontinued?
Apom Pour Homme is a floral oriental fragrance for men and was released in 2009. The main notes include African orange flower, Amber, and Virginia cedar with a lasting power of 10 – 12 hours with great projection. The production has been officially discontinued.
Conclusion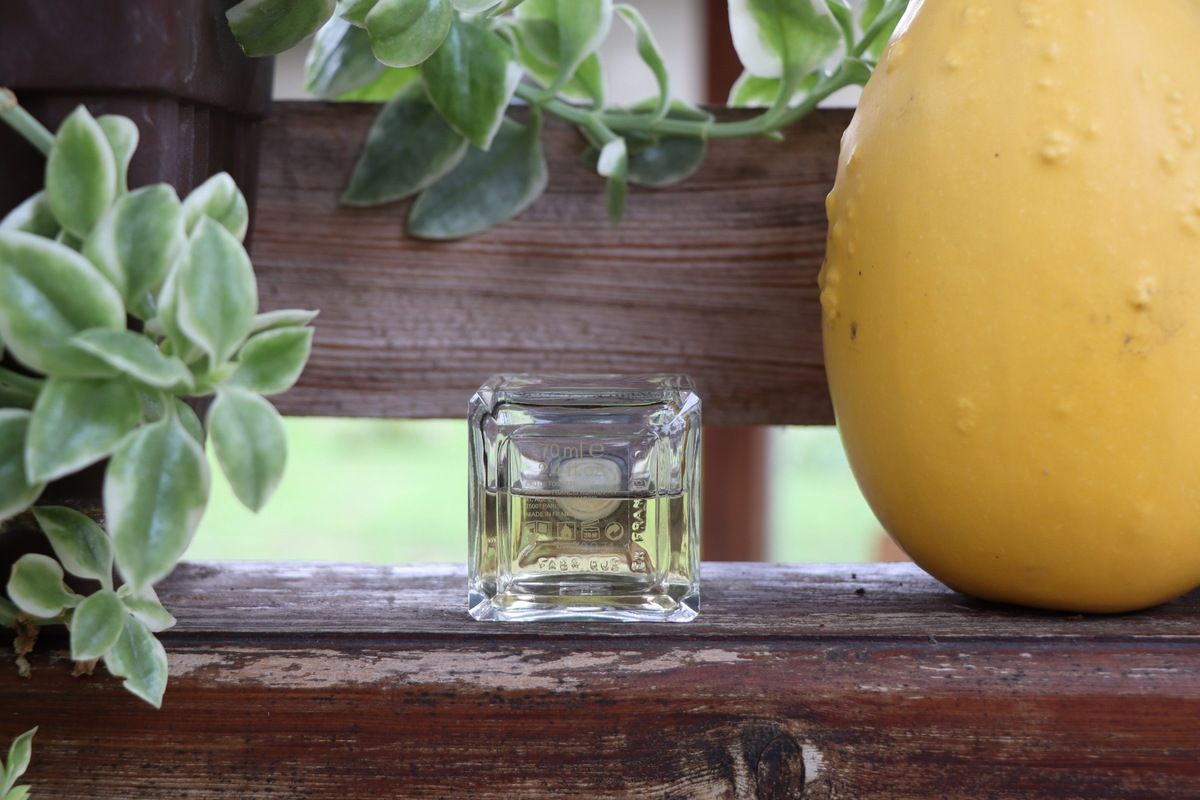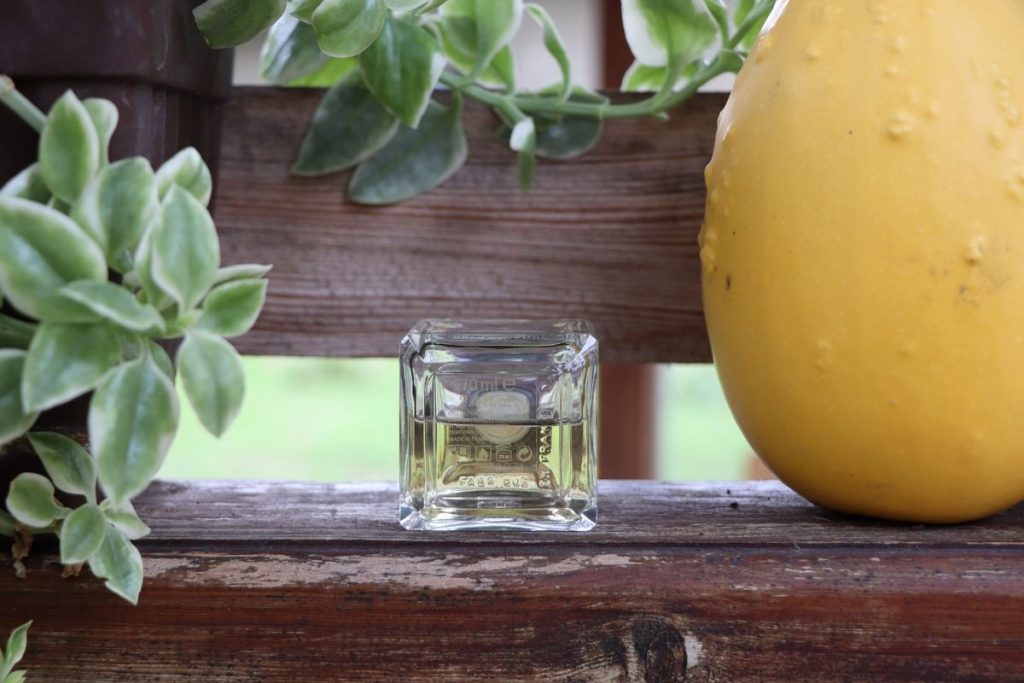 APOM is a spectacular release everyone should check out and buy at a decent price if an opportunity arises. For everyone that likes fresh, complex, clean, and professional fragrances with a touch of musk this would be a great fragrance.
It is an excellent release from Maison Francis Kurkdjian and one of their best while they were still releasing big and bold perfumes, and I am glad I have it in my perfume collection.
Because it is no longer available, the fragrance I'm recommending as the best alternative is the equally great Amouage Reflection Man which you can purchase via shopping buttons at the beginning and the end of this article.
What are your thoughts about Maison Francis Kurkdjian APOM Pour Homme? Have you tried it? Do you like it? Let's start a conversation and let me know in the comment section below.
In case you are in doubt about whether you should consider buying any fragrance, it's always good to take a look at Scent Grail's S.P.A. Signature Factor Guide.
It is easy to use and the most relevant perfume-buying guide on the web. This way, you can check out if a particular fragrance is worth checking out, and potentially find your signature perfume.
Scent Grail content is free for anyone to use without anything hiding behind the paywall. If you would like to help me do more great articles like this, you can donate via PayPal. Much appreciated.
Find out more Scent Grail articles about perfumery, check out top lists, and other helpful reviews via the links below:
REVIEWS
TOP LISTS
SCENT GRAIL LEARNING CENTER
Until next time, have a great time, and keep smelling like a million bucks!
Best, Marin!
#scentgrail #scentgrailtribe
Scent Grail on Social Media: Facebook | Twitter | Instagram | Pinterest
Your number one source for Holy Grail Signature Scents.

– Marin Kristic