Hacivat by Nishane is a unisex fruity citrus fragrance released in 2017, created by Jorge Lee. Nishane Hacivat was inspired by a Turkish shadow puppet character, popularized during the Ottoman period, and then spread from Turkey to Greece.
By now, we all know that the world of fragrance is full of clones and copycats, with many brands attempting to replicate the success of popular scents. Designers and niche brands as well.
One of the most cloned fragrances besides Maison Francis Kurkdjian's Baccarat Rouge 540 is unsurprisingly Creed Aventus.
While I'm not personally a fan of clone perfumes, with so many on the market, it can be difficult to find a fragrance that truly stands out if you want to get a similar scent for a fraction of the price.
Nishane Hacivat in three words: HYPED – AVENTUS – CLONE
Affiliate Disclosure: As an Amazon Associate I earn from qualifying purchases. Purchasing via provided links/banners comes at no additional cost to you. Scent Grail only recommends products and/or services that are insightful and helpful to readers. For more info please read Affiliate Disclaimer.
Don't have the time to read the review right now? No worries! Here are my 5 quick takes:
Great citrus chypre fragrance that can be worn in all seasons and occasions
Created by senior perfumer Jorge Lee in 2017
The best fragrance from Nishane with great presentation
10 – 12 hours with moderate projection
Overpriced and overhyped
Enter, Hacivat, a fragrance that has been touted as one of the best alternatives to Aventus for a slightly better price. After its initial release back in 2017, it garnered popularity for its distinct blend of citrus and woody notes.
But, is this composition just another costly Aventus clone, or does it have its own personality? In this review, I'll dig deeper into this fragrance, and take a closer look at its scent profile, performance, and overall value.
Fragrance Information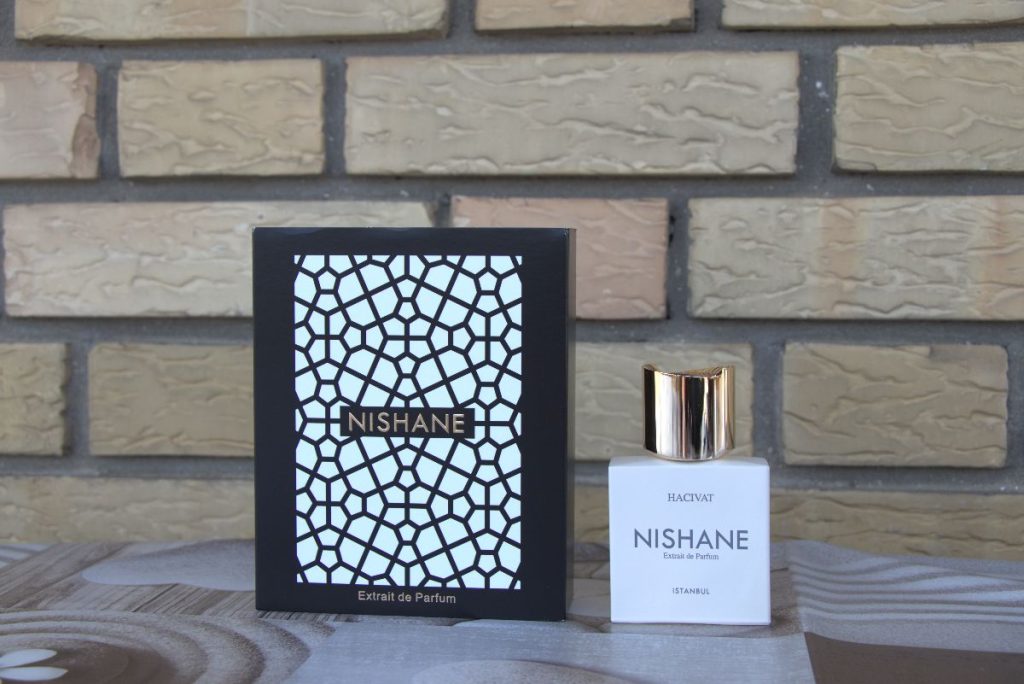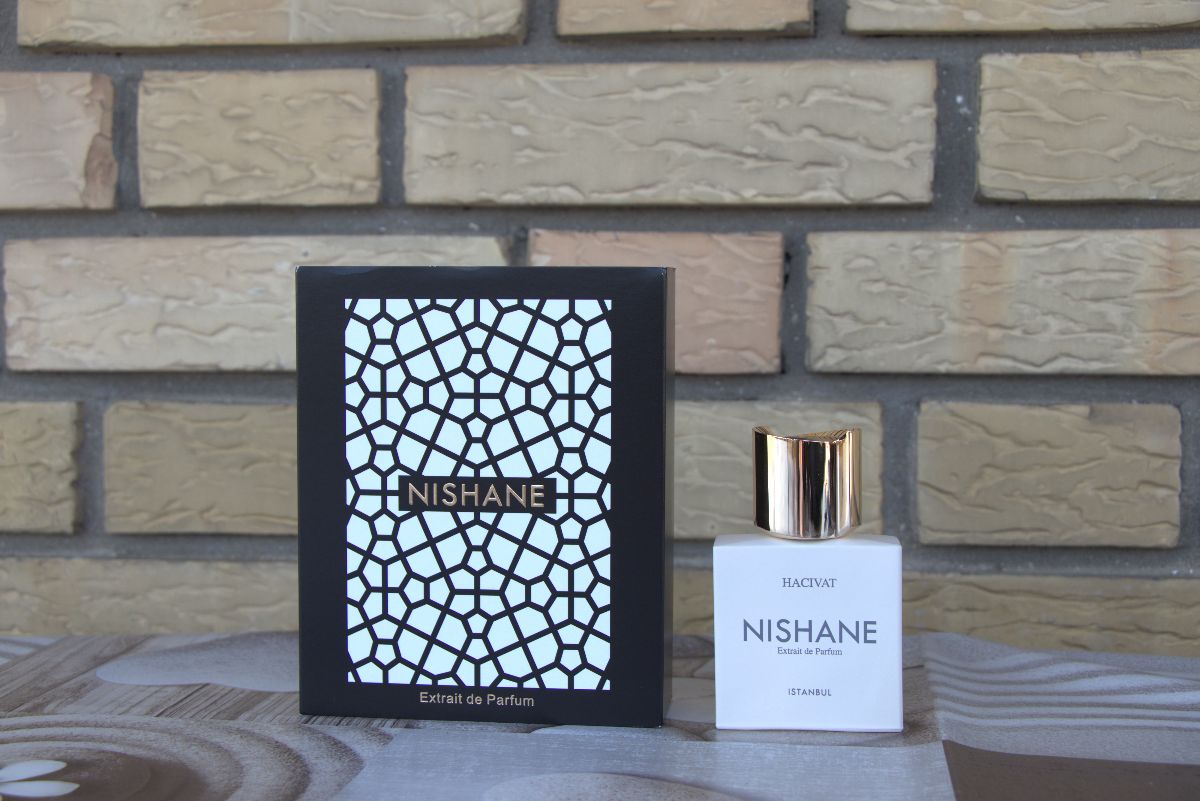 Nishane is an Istanbul, Turkey-based luxury niche perfume brand, founded in 2012 by Mert Guzel and Murat Katran who shared a passion for fragrance and a desire to create something unique and high-quality.
Inspired by Istanbul's deep traditions, modern perspective, and cosmopolitan framework, which has accepted so many civilizations, the brand has gained a reputation for its innovative and high-quality fragrances, earning a loyal following among fragrance enthusiasts around the world.
The name "Nishane" comes from the Turkish word for mark, sign, or symbol. to reflect the brand's mission of creating unique and sophisticated perfumes.
Some of the high-profile perfumers Nishane has collaborated with so far include Jorge Lee, Cecile Zarokian, Lucas Sieuzac, Dominique Ropion, Anne Flipo, Chris Maurice, and others.
Current collections include:
The X Collection
Time Capsule
Prestige Collection
No Boundaries
Abundance
Imaginative
Shadow Play
Rumi Collection
Signature Collection
Blossom Collection
Miniature Art
Extrait de Cologne Collection
Experimental
Nishane is today recognized as one of the most intriguing and promising fragrance brands in the business, with a focus on quality, originality, and workmanship.
Here's what the brand says about its creations: "Each NISHANE fragrance is designed as a tribute to different emotions and moods to ensure cherished moments to remember. NISHANE sees the perfume creation as an important form of art and is gaining a big reputation by storytelling with perfumes. "Collection Rumi" inspired by the quotes of Mevlânâ Celâleddîn-i Rûmî, "Shadow Play Trilogy" inspired by the traditional shadow play also known as "Karagöz & Hacivat", "Collection Imaginative" inspired by the novella "The Little Prince", and "No Boundaries Collection" designed to give the hopeful message of terminating all the emotional borders between the people of the world are the examples of the storytelling by perfumes. Not only NISHANE is telling stories with these collections but also many of the scents in these collections have started to be defined as "iconic scents" by many like HACIVAT, ANI, HUNDRED SILENT WAYS, FAN YOUR FLAMES etc."
As of 2023, Nishane products are available in more than 120 countries worldwide which include perfumes, hair & body care, and home collection.
Nishane Hacivat Story
Nishane Hacivat is a fragrance created by famous perfumer Jorge Lee in 2017, who collaborated closely with the Nishane founders to produce a scent that embodied the collection's basic characteristics of elegance, agility, and wit.
With Hacivat(original name: Hacı İvaz), Jorge Lee wanted to recreate a Shadow Play traditional form of hand puppets' entertainment through elegance, kindness, competence, and love of art with a blend of fruity and woody notes that are fresh, and sophisticated.
It is also no secret that Jorge Lee drew heavy inspiration from the most popular niche fragrance of all time, Creed Aventus, with his own spin on the fragrance, adding unique notes such as pineapple, ambroxan, and oakmoss to give it a distinctive personality.
The fragrance is available in a variety of sizes, including 15ml, 50ml, and 100ml Extrait de Parfum bottles. Hair & Body Oil, and Hand Cream are also available for purchase.
The fragrance is priced from $90 USD to $320 USD depending on the size of the flacon.
Perfume Theme
A note from the brand: "Is a tribute to elegance, kindness, competence, and love of art. Inspired by the traditional shadow play character, this eau chypre will help you live in your best dreams by the everlasting sparkles of its joyful structure made of the stimulating notes of pineapple and bergamot backed with the genuine woody notes. Enjoy being loved with this blissful scent that has become an iconic scent for many in such a short period of time!"
Notes and Classification
Perfumer: Jorge Lee
Perfume Oil Concentration: Extrait de Parfum
Fragrance Type: Citrus Chypre
Release Date: 2017
Target Audience: Unisex
Masculine/Feminine: 70% – 30%
Most dominant notes: Pineapple, Oakmoss, and Grapefruit
Age Group: 25+
Seasons: Spring, Summer, and Fall
Occasions: Any Ocassion
Longevity and Projection: 10 – 12 hours with moderate projection
The recommended number of sprays: 2 – 4
Compliments: High
Likeability: High
Uniqueness: 2/5
Value for money: 7/10
Accords: Citrus, Woody, Mossy
Reviewed batch code: 21035 – February 2021
Holy Grail Scent Rating: B+
Sample/Buy/Pass: Sample
Production: Available
PERFUME NOTES
Top notes: Bergamot, Pineapple, Grapefruit
Heart notes: Jasmine, Patchouli, Cedarwood
Base notes: Clearwood, Oakmoss, Dry Timberwood
Perfume Presentation
The presentation of Hacivat is sophisticated, minimalistic, and elegant. The scent comes in a sleek and stylish white bottle made of heavy glass and features a minimalist design that is both modern and timeless in my opinion.
The bottle is topped with a rose-gold cap that is embossed with the brand's name, adding a touch of luxury to the overall look.
The rose-gold color of the atomizer follows the same theme as the cap which is not magnetic nor does it click so be careful when handling the bottle.
The 50ml version box presentation of Hacivat is an equally impressive and stylish box that features a black and white mosaic, similar to those found in Turkey.
An outer mosaic-style cover is slid which when removed, exposes the high-quality black sturdy cardboard and is embossed with the brand's name and perfume oil concentration.
Within this slide-to-open inner box, the fragrance is nestled in a velvet-like tray which makes it functional and gives the overall luxurious feel of the product.
Last but not least, the scent also comes with a usable postcard from Nishane representing the ancient Shadow Play culture, and the fragrance notes.
Overall, the product presentation is something new in the niche perfume world, and I love the attention to detail used here to represent the brand's philosophy and dedication to overall quality.
My Experience With Perfume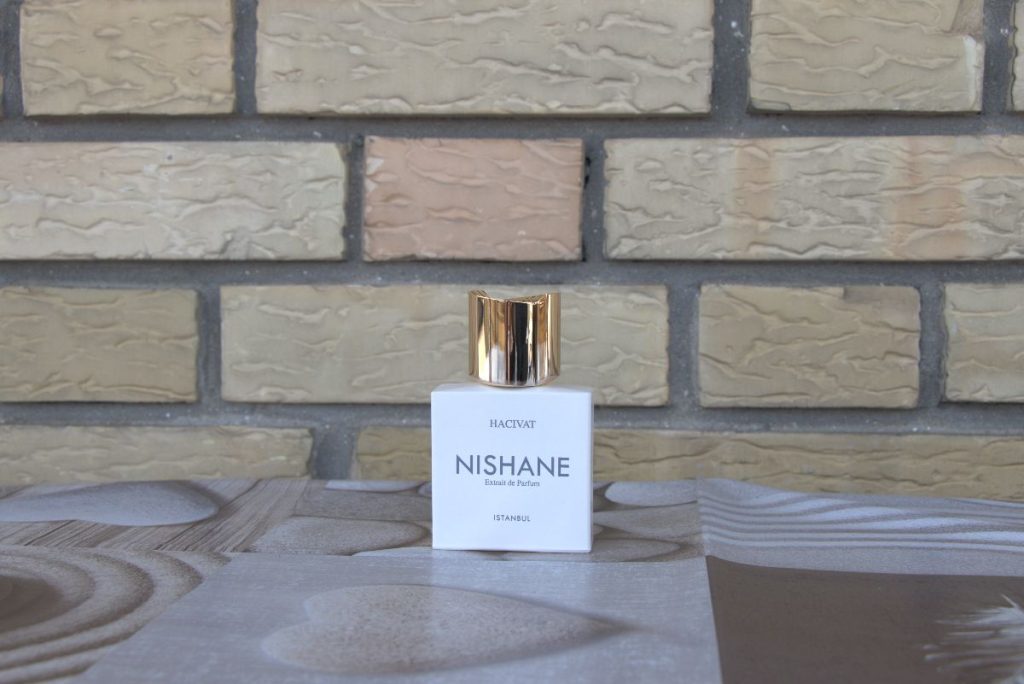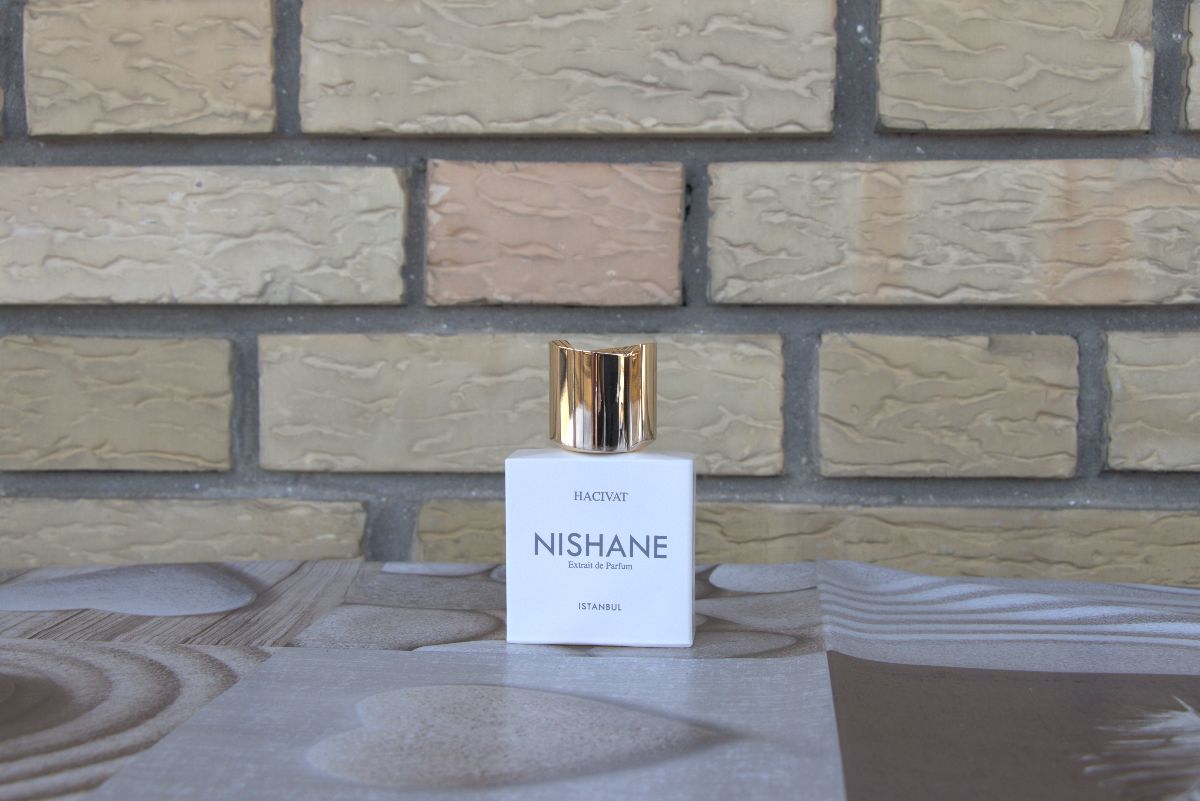 Now, after we have gone through all the formalities, it is time to talk about the actual perfume. Whether is it any good, and is it worth adding to your perfume collection?
Let me just say that Hacivat has made it to some of my top fragrance lists, and I truly believe that it is a versatile fragrance that you can wear anytime, anywhere. It is a well-blended fragrance with high-quality oils.
What bothers me about most Nishane releases is the fact that the most popular ones draw clear inspiration from previously released perfumes by other houses.
What's even more shocking is how often Hacivat and especially Ani are praised and ranked among the best niche perfumes of all time. Just check the annual awards on Fragrantica, and you'll see what I mean.
Let's not forget that the story about 'Shadow Play puppetry' makes for great marketing, but has no real connection to the reality in the case of Hacivat.
While I haven't tried Zenne from the same collection, I found Karagoz to be underwhelming and also bears similarities to other popular designer fragrances.
One thing that puzzles me about modern niche perfumery is that almost every brand seems to have their take on Creed Aventus or Maison Francis Kurkdjian Baccarat Rouge 540.
While I understand that boundary-pushing fragrances are rare, it would be more ethical for brands to acknowledge their inspiration rather than charge exorbitant prices for glorified clones.
Hacivat is not a one-to-one clone of Creed Aventus, and thankfully, it has the unique qualities that distinguish it from Creed's masterpiece. I'll discuss these qualities in the next chapter.
However, does that mean I would choose a $320 USD priced Hacivat over more affordable options such as Armaf's CDNIM, Mancera Cedrat Boise, or Afnan's Supremacy Not Only Intense?
Maybe, but only if it was the only fragrance from this genre I would own. Let's explore why.
Top Notes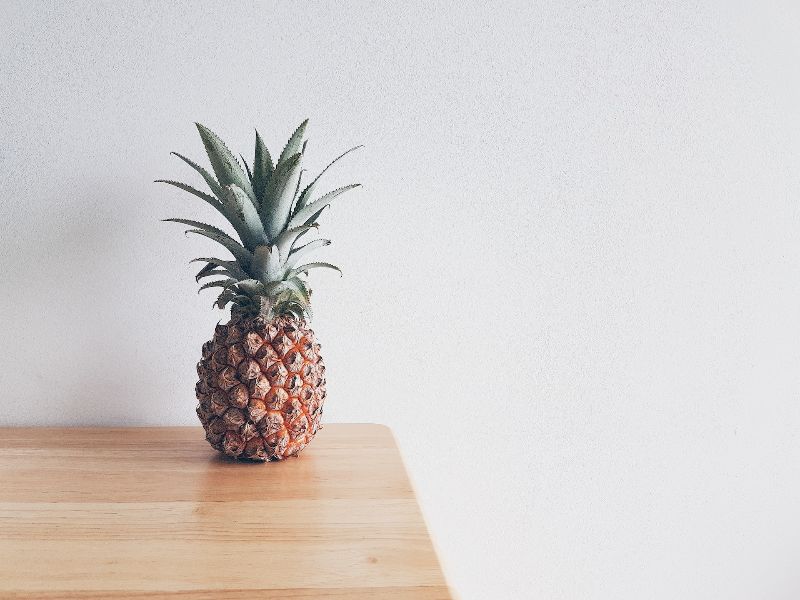 Bergamot
Pineapple
Grapefruit
I love the opening of Hacivat. The tartness of grapefruit and bergamot, combined with the juicy and semi-sweet realistic pineapple, literally wakes up all of your senses.
It's a spectacular opening that almost anyone would love. I mean, who doesn't love the smell of crisp fruits and citruses?
This fresh start is powerful, and you can see that Nishane didn't cheap out on the oils inside. It's a refined and skillfully blended composition thanks to the talented Jorge Lee.
It's also part of the fragrance where it's the most similar to the great and, in my opinion, better Aventus. Regardless of the fact that it doesn't perform as it used to and that each batch of Aventus is slightly different than the previous one.
While Hacivat doesn't have a super distinct three phases of development, as the fragrance starts to dry down, you can feel the upcoming change. I also love that the citruses from the opening stay detectable throughout the life of the scent.
Heart Notes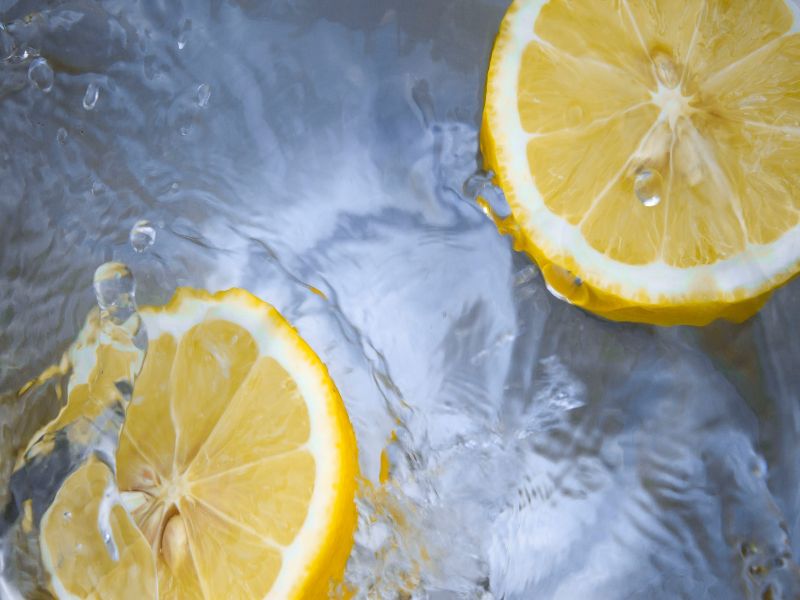 Jasmine
Patchouli
Cedarwood
The heart of the fragrance is dominated by vibrant citruses and a heavy dose of ambroxan. I can also detect something floral, but it's clear that the jasmine used here is an aroma chemical replacement, and nothing like the pure jasmine oil from Grasse that we can see in scents such as Chanel No.5.
To my nose, cedarwood is undetectable until the full dry down where you can feel that Iso E Super lifting from the base.
The birch tar and musk found in Creed's Aventus is nowhere to be found here and is the only part of this perfume that I actually like better than in the original since as the years go by, I rather wear more wearable scents, rather than challenging ones.
This means Hacivat keeps going fresh until the dry down, and Aventus gets darker and smokier. Depending on your taste, you might prefer one to another, or love both of them.
The real change in this perfume comes in its base which might be a good or a bad thing. I actually like this shift, and if it kept the same focus on Iso E Super and ambroxan, this review would have been much more critical.
Base Notes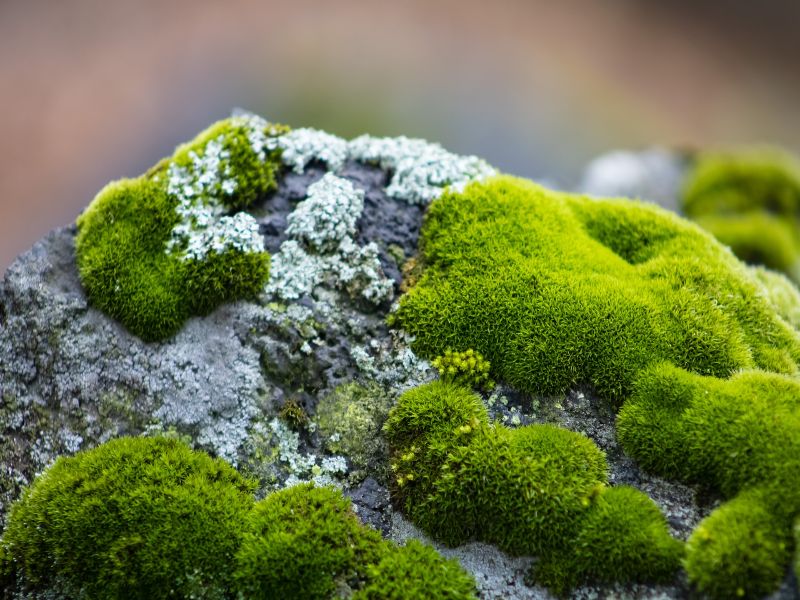 Clearwood
Oakmoss
Dry Timberwood
I have to say that when I first tried Nishane Hacivat, the opening had me excited. The heart notes got me thinking about whether everything was going downhill, and the dry down somehow redeemed itself by presenting the green aspects of oakmoss.
The sweet zestiness from the opening and the fuzziness from the middle stage are still present here, with a twist of clean and green woody oakmoss.
You don't have to worry about smelling like something from the '70s or '80s; the oakmoss here is done in a modern way but adds a touch of maturity.
As already stated, cedarwood becomes more detectable in the dry down, but that green oakmoss sits atop everything else here.
Overall, I don't think that many perfume enthusiasts will have any issues with Hacivat since it is a mass-pleasing scent that everyone around you will enjoy and probably ask you what fragrance you are wearing.
Knowing everything said in this review so far, it just depends on whether you are ready to add another similar fragrance to your collection or not.
As for me, if I currently owned both Aventus and Hacivat, I can say with most certainty that Aventus would be the one staying in my growing collection.
Performance
I wish Aventus had this beastly longevity. I really don't mind that after a couple of hours, Hacivat gets closer to the skin, but those 10+ hours I regularly get from it make me wonder why Creed cannot do the same thing.
It is truly one of the best-performing citrus/fruity fragrances on the market, and if we just look at that aspect of this product, you are definitely getting your money's worth.
The strong scent trail you leave behind is one of the strongest points of this fragrance, and it is sure to get you positive attention.
LONGEVITY: 10 – 12 hours
PROJECTION: Moderate – Great
SILLAGE: Moderate – Great
Target audience and compliments
Although marketed as a unisex perfume, Hacivat suits men better, while Creed Aventus leans slightly more toward the unisex side.
This is due to the notes such as ambroxan and oakmoss, which traditionally lean more towards the masculine side.
Anyone over the age of 25 would be comfortable wearing this fragrance. If you are a woman who doesn't mind the above-mentioned masculine notes, give it a try and see if it works for you.
In the end, both fragrances share a similar DNA, and the perfume industry has already shifted towards gender neutrality.
Usually, random people you come across in your day-to-day life will rarely comment on your perfume, which is honestly just a small part of your overall appearance and manners.
In my experience, my friends and coworkers almost always comment on Hacivat and how good it smells.
If you are someone who seeks to get compliments on the fragrance you are wearing, then you are in luck. There is no other way of saying this than being honest and telling you that Hacivat is a compliment beast.
One of the wildest stories I have was that one time I was in a grocery store wearing this, and a random woman from across the aisle came to ask me what I was wearing and immediately ordered it online via her phone.
AUDIENCE: Unisex
AGE RANGE: 25+
COMPLIMENTS: High
When & Where
Hacivat can be easily worn on any occasion throughout the year. Its fresh and clean composition works well everywhere, from casual scenarios and dates to black-tie events.
Although there may be better options during the winter, you can still wear it year-round if you only want to wear something like this.
Personally, I tend to wear Hacivat to clubs, dinners, and occasionally to the office, but I keep the number of sprays to one or two maximum.
SEASONS: Spring, Summer, and Fall
OCCASIONS: Any Ocassion
ATTIRE: Casual, Semi-Formal, Business Formal, Black Tie, Sporty
Uniqueness and value for money
If you are looking to smell different from everyone else, look elsewhere. There are so many other options to stand out from the crowd.
For comparison, Hacivat is the same thing in the niche world as Dior Sauvage is in the designer world.
The only real difference here is the emphasis on the oakmoss you will detect in the dry down, giving slight nuances of something different. The blending is first-class and a saving grace.
As for the value for money, Hacivat is pricey, and I would never purchase it at its original full price. I don't care how premium the oils inside are, and I care even less about the performance if what you are getting is basically an "inspired-by" product.
If you can get a 50ml bottle for around $120 USD – $150 USD, then feel free to buy it. Otherwise, I would wait for a better deal.
UNIQUENESS: 2/5
VALUE FOR MONEY: 7/10
Pros and Cons
Here are some better and weaker parts of this perfume:
Pros
First-Class blending
Great longevity and projection
Can be worn in all seasons and occasions
The best fragrance from Nishane
Great presentation
Cons
A glorified clone of Creed Aventus
Overpriced and overhyped for what it is
You can get a similar experience by getting something almost equally good at a much lower price point
Collection & Similar Perfumes
Hacivat is a part of the Shadow Play Collection from Nishane which includes three perfumes in total. As of 2023, Hacivat has two flankers from the "X" and "Prestige" Collections.
SHADOW PLAY COLLECTION
Nishane Karagoz – a fruity woody fragrance released in 2017. The main notes include grapes, pineapple, and vetiver. The lasting power is between 10 – 12 hours with great projection.
Nishane Zenne – a fruity oriental fragrance released in 2017. The main notes include vanilla, black currant, and rhubarb. The lasting power is between 10 – 12 hours with great projection.
FLANKERS
Nishane Hacivat X – a fruity floral fragrance released in 2023. The main notes include lime, Tunisian orange blossom, and cedarwood. The lasting power is between 10 – 12 hours with great projection.
Nishane Hacivat Oud – a fruity woody fragrance released in 2023. The main notes include pineapple, citruses, and black pepper. The lasting power is between 10 – 12 hours with moderate projection.
SIMILAR PERFUMES
Creed Aventus – a fruity musk fragrance released in 2010. The main notes include pineapple, musk, and birch. The lasting power is between 6 – 8 hours with moderate projection.
Armaf Club De Nuit Intense Man – a citrus woody fragrance released in 2015. The main notes include lemon, birch, and musk. The lasting power is between 8 – 10 hours with good projection.
Vilhelm Parfumerie Morning Chess – a leather fragrance released in 2015. The main notes include bergamot, leather, and galbanum. The lasting power is between 6 – 8 hours with moderate projection.
Frequently Asked Questions
Here are some answers to the most popular questions asked about this perfume.
What does Nishane Hacivat smell like?
Hacivat is based around a high-quality mix of citrus and fruity notes, surrounded by the musky ambroxan, and green oakmoss which makes it a great year-round choice for any situation.
How long does Nishane Hacivat last?
Hacivat last for around 10 – 12 hours with moderate to very good projection.
Is Nishane Hacivat a good perfume?
Hacivat is a high-quality fragrance made with premium perfume oils that can be worn all year round, in any situation. Its versatile composition of citrus and fruity notes, combined with musky ambroxan and green oakmoss, makes it a great choice for any occasion.
Is Nishane Hacivat better than Aventus?
While it is true that Nishane Hacivat is inspired by Creed Aventus, many fragrance enthusiasts consider Aventus to be a masterpiece and one of the greatest perfumes ever made. Although Hacivat is a very good fragrance, it is essentially a clone of Aventus at a high price point. The main difference between the two is in the dry down, where Hacivat emphasizes a green oakmoss accord, while Aventus leans more toward a leathery and musky scent.
Is Nishane a luxury brand?
Nishane is a high-end fragrance brand. They use high-quality components in their fragrances and are known for crafting interesting niche scents. Nishane fragrances are frequently priced at a premium and sold to sophisticated and discerning customers.
Is Nishane Hacivat reformulated?
Although many fragrance enthusiasts claim that Hacivat has been reformulated around 2020, it still maintains the same scent quality and similar performance to the earlier batches
What does oakmoss smell like?
Oakmoss is a lichen that grows on the bark of oak trees. It has an earthy, musky, and somewhat woody aroma. It is used as a base note and fixative in perfumery to add depth and longevity to perfumes. Oakmoss is noted for its green and damp forest-like aroma, which is typically characterized as chypre or mossy. However, due to regulations, many modern fragrances use synthetic substitutes instead of natural oakmoss.
Conclusion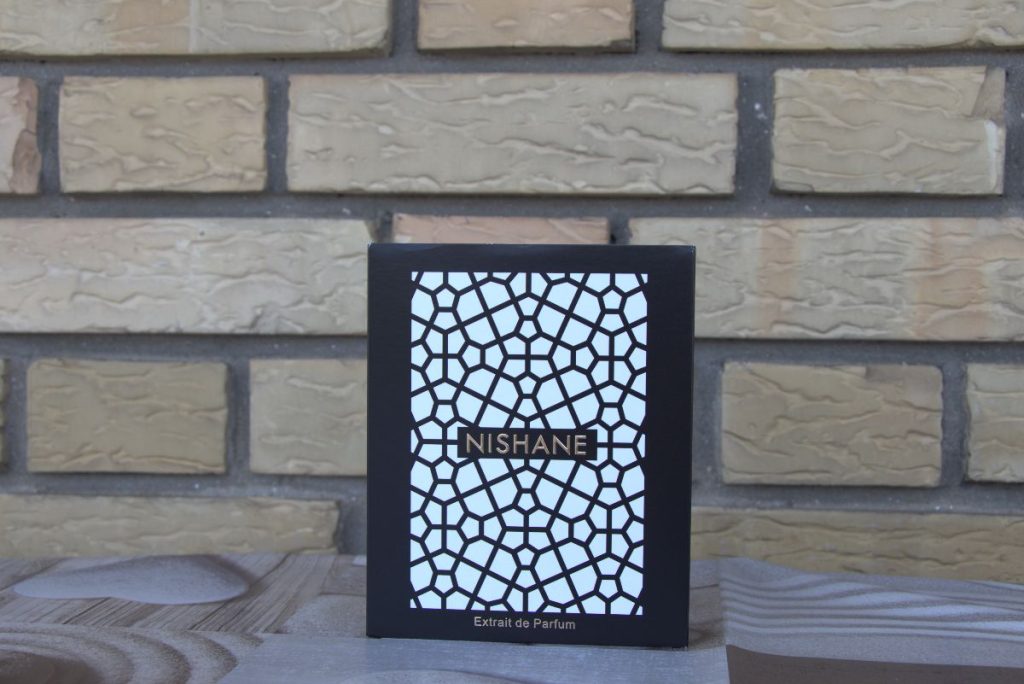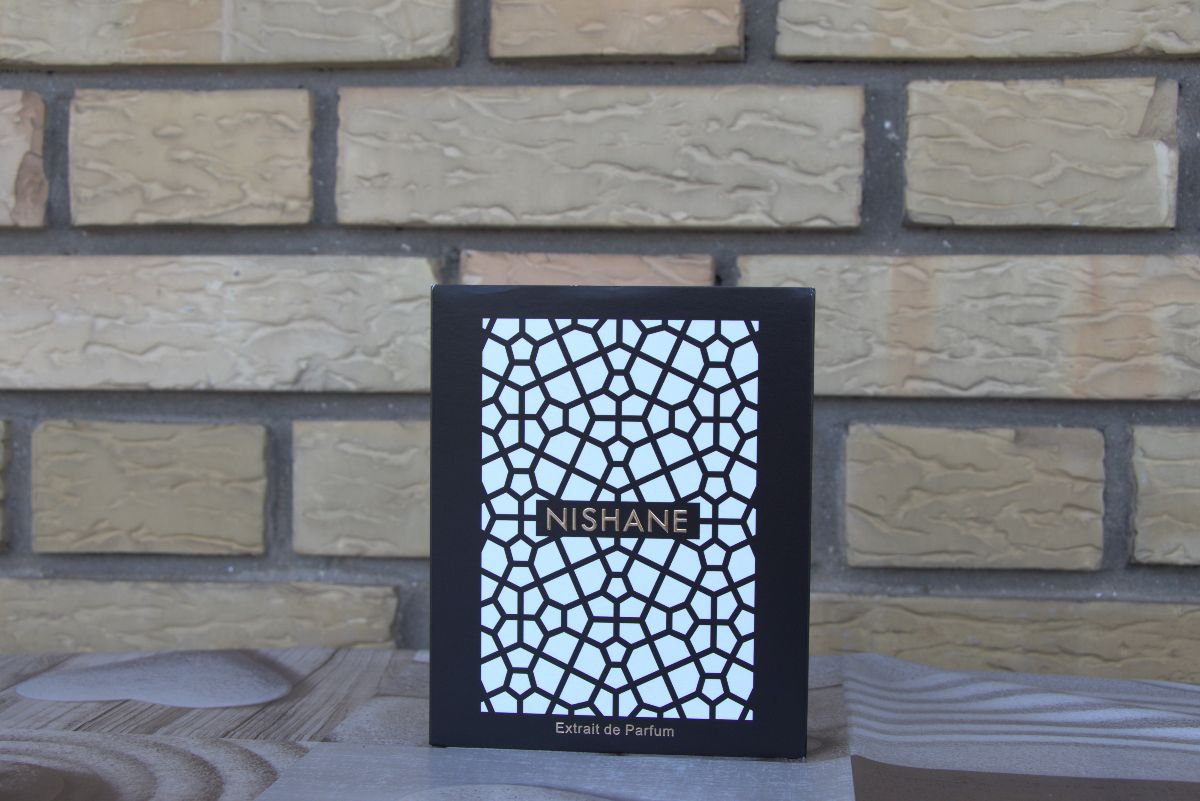 Nishane Hacivat is a fragrance that has achieved popularity in the perfume community due to its fresh and fruity scent that is appropriate for any occasion.
Hacivat stands out with its unique oakmoss accord in the dry down, but keep in mind that it is a clone of Creed Aventus and not a cheap one.
If you ask me, it would get a decent decant, and try it out before committing to a full bottle. If it was priced more appropriately, I would even suggest blind buying, but as it is right now, you are better off sampling first.
Amidst the plethora of overhyped reviews about this fragrance, all my reviews aim to provide a different perspective and an unbiased opinion. At Scent Grail, I strive to do things differently, and I take pride in offering a fresh point of view on popular perfumes.
What are your thoughts about Nishane Hacivat? Let's start a conversation and let me know in the comment section below.
In case you are in doubt about whether you should consider buying any fragrance or not, it's always good to take a look at Scent Grail's S.P.A. Signature Factor Guide.
It is easy to use and the most relevant perfume-buying guide on the web. This way, you can check out if a particular fragrance is worth checking out, and potentially find your signature perfume.
Scent Grail content is free for anyone to use without anything hiding behind the paywall. If you would like to help me do more great articles like this, you can donate via PayPal. Much appreciated.
Find out more Scent Grail articles about perfumery, check out top lists, and other helpful reviews via the links below:
REVIEWS
TOP LISTS
SCENT GRAIL LEARNING CENTER
Until next time, have a great time, and keep smelling like a million bucks!
Best, Marin!
#scentgrail #scentgrailtribe
Scent Grail on Social Media: Facebook | Twitter | Instagram | Pinterest
Your number one source for Holy Grail Signature Scents.

– Marin Kristic