Starting a perfume blog is an ideal way to share your passion with the rest of the world. A fragrance blog allows you to share your knowledge with others, further explore your passion for perfumes, and connect with like-minded people.
However, when it comes to where to start, writing about perfumes might be daunting at the beginning. Questions such as what exactly should I write about, and how will I be different from other perfume bloggers might come across your mind.
Just by looking at the most popular fragrance blogs, one might get disheartened even before starting. Luckily, I was once in the exact same position as you are right now, and I had to go through the same process that brought me to where I am today.
My goal with Scent Grail is always to provide readers with sincere and in-depth information about perfumes written in an objective way. This way, in just a couple of short years, I was able to grow my website to the number one place in the world led by one person and be a fierce competition to giants such as Fragrantica and Parfumo.
So, what you have here is complete information from someone that started with nothing but passion for perfumes, and created one of the most popular perfume websites.
In this article, I will guide you through the process of creating a successful website, choosing a domain, hosting, defining your own niche, how to monetize, audience targeting, building a following, and most importantly, crucial steps to think about before committing to becoming a perfume blogger.
Affiliate Disclosure: As an Amazon Associate I earn from qualifying purchases. Purchasing via provided links/banners comes at no additional cost to you. Scent Grail only recommends products and/or services that are insightful and helpful to readers. For more info please read Affiliate Disclaimer.
Whether you're a fragrance enthusiast looking to turn your hobby into a career or simply want to share your love of scents with others, this guide will provide you with the knowledge and tools you need to launch your own website and make a name for yourself in the fragrance community.
Questions to ask yourself before starting a perfume blog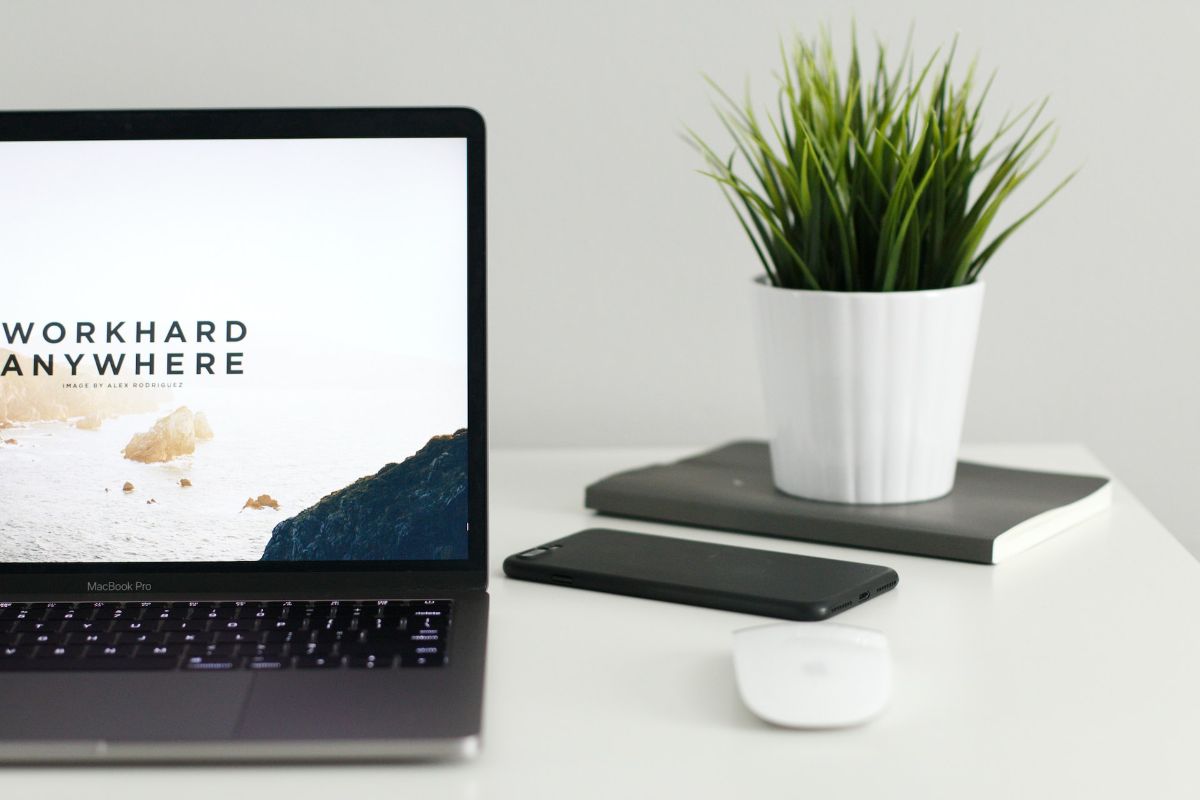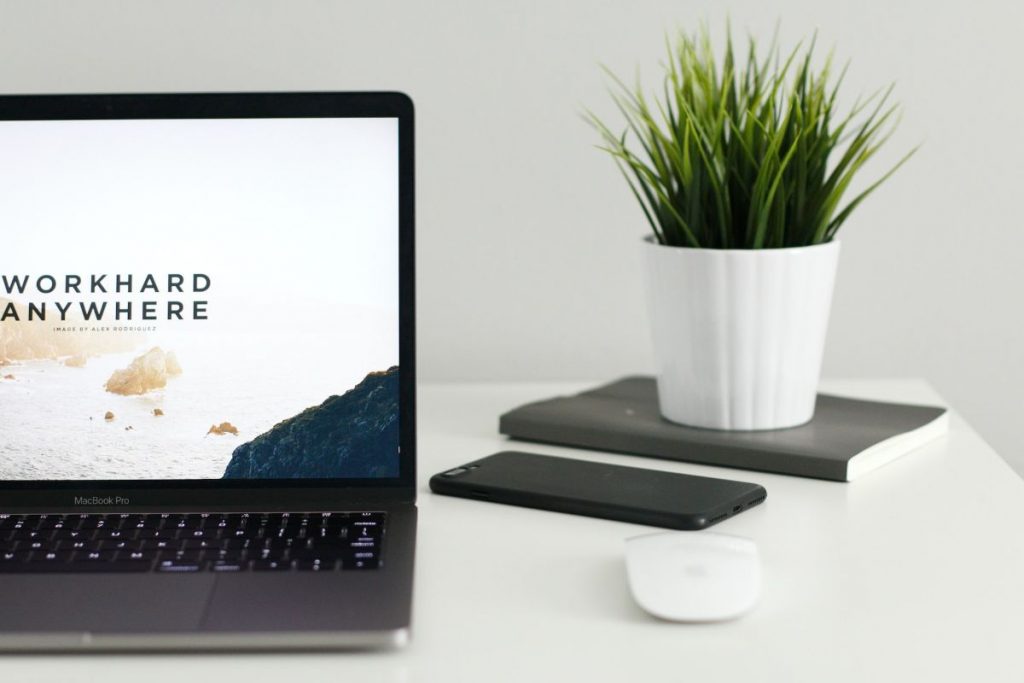 In this section of the article, we will go through what I believe are the most important questions I would ask myself before starting a blog.
This way, I will know whether this kind of business is for me. While being a perfume enthusiast is one of the best hobbies one could have, starting a perfume blog is a business and should be approached as such in order to succeed.
AM I A DEDICATED PERSON?
No matter how harsh this may sound, trust me when I say that if you don't have a dedicated mindset, getting successful at anything will be a hundred times harder. The importance of staying consistent is what will put you ahead of your competition and result in the slow but steady growth of your blog.
We all get burned out from time to time, and in those times, I recommend shifting your focus to other things you love in life and getting recharged to work hard on the website itself.
So, before you start buying perfumes to review, and paying for a domain and hosting, take your time to think about whether this is worth it or not. There is nothing wrong with keeping fragrances as a nice hobby you enjoy.
HOW MUCH FREE TIME CAN I SPARE?
The second most important question to ask yourself is how much time you can spare to work on a website. As we have already learned, a successful blog is first a business and then a hobby, and having enough time to actually work on it is crucial.
You would be surprised how much time a single 1500-word article takes. From conducting full SEO research, taking and editing photos, and proofreading your article to doing promotion and staying active on social media.
Today, I can easily write a full 2000-4000 word article in a single day, but be prepared to work on each new post for 2-3 days, in the beginning, to ensure everything is done right.
You are expected to produce at least 2-3 high-quality articles each week in the first year of blogging.
CAN I BE OBJECTIVE IN MY REVIEWS?
Perfumes are a highly subjective topic to write about, and the moment you transition from being a fragrance enthusiast to a fragrance blogger, your subjectivity has to end.
No matter what your personal opinion may be on a particular fragrance, no matter how perfume is regarded in the fragrance community, and no matter what you think about negative reviews potentially harming a perfume's reputation, it's crucial to be objective in every single review. Otherwise, your credibility will diminish over time.
Many YouTube fragrance reviewers have faced backlash in recent years for being subjective and positively reviewing free bottles they received from fragrance brands. In my opinion, it's always better to provide fair and helpful information to your readers rather than write a positive review for something you don't genuinely enjoy.
WHAT NEW DO I BRING TO THE TABLE?
Today, there are many fragrance blogs out there, and fortunately, there are plenty of topics to cover, so you can differentiate yourself from others. To get started, it's enough to have more knowledge than the average perfume consumer, which you can expand over time by sampling new and classic perfumes and learning about fragrance families, concentrations, and other topics. This takes time, experience, and a willingness to be a student in your new part of the perfume hobby.
Some bloggers focus on the artistic side of perfumery, while others provide in-depth reviews. As a new blogger, you'll need to research and choose your niche, then focus your writing around it. It's important to stay on-topic and avoid diluting your blog with too many other subjects, as this can hurt your visibility on search engines like Google.
DO I GET EASILY OFFENDED BY OTHERS?
No matter what we do in life, there will be always those who don't agree with our work and opinions. The fragrance community is a colorful crew, and that's just me being moderate.
Each of us has a different opinion on each fragrance, and everyone loves something else. That's what's so great about the perfume world.
The best advice I can give you regarding the negative feedback you will surely receive from time to time is not to ignore it but to take the realistic points where you can improve, and don't let the toxic comments get to you personally.
Thankfully, as it is in the case of traveling where most of the people of the world are good and helpful, so is the case here. Build up on what you can improve, and keep up with the good work.
SHOULD I DO A BLOG, OR START UP A YOUTUBE OR TIK TOK CHANNEL?
Last but not least, if all the previous questions on which you took time to really think about them ended up answered positively from your side, the final question is whether is blogging for you.
Some express themselves better through video content, while others are better at writing opinions. If you ask me, the blogging scene is still low on the competition if you take this seriously, and is your biggest chance of succeeding.
YouTube scene in this day and age has so many competitors that in order to get anywhere is to be completely different, professional, and have exceptional video and audio skills.
Keep in mind that some of those guys and girls have been on the platform since the beginning of 2009, and surpassing them would be a feat rarely anyone has the skill and luck to surpass them.
The easiest platform to get views is Tik Tok. Take this with a grain of salt since Tik Tok content is completely different than you see on blogs and YouTube and is usually considered the inferior platform to the previously mentioned options.
Lastly, my advice is to write your content exclusively in English. This ensures that people from all over the world can enjoy your content and that you are not limited to a particular region.
Determining your niche, target audience, and writing
Alright, if you are still here, this means you are ready to start your blogging journey. Congratulations, you just became a part of this big and wonderful fragrance family.
In this section of the ultimate guide, you will learn about possibly the most important thing your website will spin around.
Your niche, writing, and target audience. At this time of your journey, you shouldn't worry too much about the technical things of website development, keyword research, and learning all the positive and negative aspects of working on the Linux platform.
Your blog niche and audience
Before you start writing, you will need to figure out what topics will you cover on the blog. If you are anything like me, even before you start you already know what types of perfumes you love, what perfume topics interest you the most, and the general idea of what you want to achieve with your content.
In case you are unsure what would be the main focus of your perfume blog, you can do research via the free and paid keyword research tools. The following tools will be your main keyword research information for each new article. Here are my recommendations.
PREMIUM TOOLS
MOZ – a full-featured easy to use all-in-one keyword research tool that offers great accuracy for keywords, rank tracking, backlink analysis, site audits, and more. MOZ Pro starts at $99 per month. You can also sign up for a free 30-day trial.
AHREFS – one of the best full-featured keyword research tools on the market with accurate keyword difficulty scores that also provides more than 1000 keyword suggestions. You can opt for a trial which will cost you $7 for seven days, or start with the most affordable Lite plan which costs $83 per month if you opt for an annual payment. Ahrefs also has a completely free and useful website tool that includes everything from keyword rankings to backlinks, and organic traffic.
FREE TOOLS
Target audience
Are you interested in designer, niche, or indie fragrances? Do you prefer cheap, expensive, modern, or classic perfumes? What kind of audience are you targeting with your blog?
By defining the niche and target audience for your blog, you can create content that resonates perfectly with your readers.
Another thing to consider is understanding your audience's interests, needs, and fragrance preferences. Do they look for affordable designer perfumes, clones of expensive niche scents, perfume history, or reviews of vintage batches of Dior Eau Sauvage?
You can answer these questions by gathering feedback from your audience, using various free and paid tools to track your audience, and following fragrance trends online.
Writing
Without content, there is no blog, and, without quality content, there is no long-term business. Writing is the most important part of your perfume blog.
You can start by writing about the perfumes you already have in your perfume collection, how to choose the right perfume for different occasions and seasons, or creating a perfume list.
Each of your articles should include high-quality images and videos to make your blog visually appealing.
PRO TIP: Do not take images from Google, official fragrance websites, or other blogs, and re-use them on your website. You will get de-ranked and de-monetized. Get videos from platforms such as YouTube and images via royalty-free websites such as Unsplash.
So, where do you get content ideas? As we have already learned, it depends on what is relevant and interesting to your visitors.
Another thing you can do is visit other perfume blogs and see what they are writing about. When you find an interesting topic you would like to share your own experience with, do proper SEO research and start writing about it.
After you have written an article, make sure that your writing you engaging, high-quality, easy to read, proofread, and brings something new that other blogs did not cover previously.
PRO TIP: As is the case with images, do not copy any kind of text from other websites. If you have to reference anything, leave a link to that particular website. Google is smart enough to detect plagiarism which will again result in your website being de-ranked and de-monetized. I cannot stress enough how important is to write about perfume topics in your own words. This way, the fragrance community gets something new, and interesting.
Creating a website, optimization, building a following, and monetization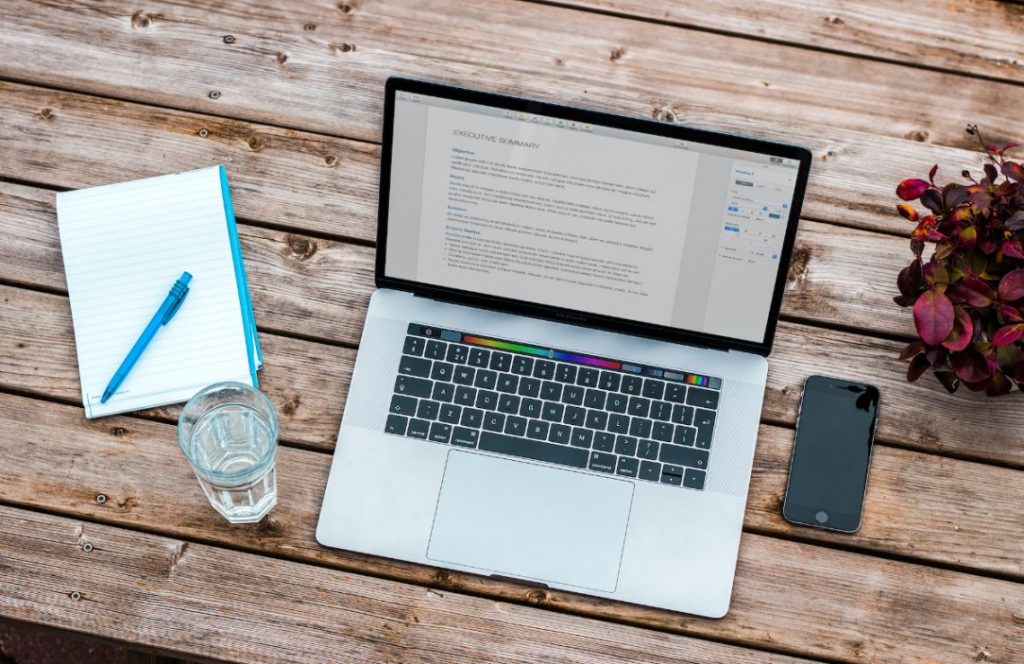 Building a website on your own has never been this easy as it is today. While I do recommend checking out dedicated online tutorials to get everything set up correctly, here are useful tips and processes that everyone should go through these steps before writing your first article.
Choose a domain name, hosting, and platform
A typical personal website often costs less than $100 per year, including the domain name. If you plan to do this long-term, I recommend purchasing a domain and hosting option for at least 2-4 years right away to get the cheapest service.
DOMAIN NAME
The domain name will be the name of your website, so it is important to choose something memorable and related to your niche. You can use free services like Domain Wheel to generate domain ideas, or you can consider using a name that reflects your passion or expertise in perfumes.
To purchase a domain, I recommend using Namecheap and getting a website domain for as low as $5.98 per year. By purchasing a domain from Namecheap, you also get a Domain Privacy option completely for free.
HOSTING
Web hosting is an online service that offers you to rent space on the World Wide Web where your website will be stored on a web server. This allows users from around the world to view your web content. The best option for newcomers is shared web hosting.
Hostinger is one of the largest hosting companies in the world that also has the most reliable services with a 99.9% uptime rate with the cheapest options. With Hostinger you can easily create your first website or do a 1-click migration.
The most affordable Hostinger option is a Single Website Hosting that costs $1.58 per month, but since you want to start with the best possible option, I recommend getting Premium Web Hosting that costs $3.18 per month, with 100 available website options, unlimited free SSL, unlimited bandwidth, free email, 100 GB SSD Storage, Unlimited Databases, and many more great additional tools.
PLATFORM
Anyone serious about being a perfume blogger should choose a free and open-source WordPress platform that comes with thousands of pre-built free and paid website designs, extensions, and plugins.
Since WordPress is super flexible and works with almost every third-party tool, this service is a logical option.
Some other paid platforms such as Blogger and Wix can be an option to consider, but keep in mind that they are much limited, and transferring your Wix website to a WordPress platform later down the road is a costly solution not really worth your time and money.
The following video down below is the best tutorial to get your website ready as fast as possible:
CHOOSING A THEME, AND WEBSITE BUILDER
Choosing the right theme is a personal preference and will define the visual design of your WordPress website.
Although each WordPress website comes with a basic theme, I recommend checking out popular theme builders such as Astra, Divi, or Kadence to create a well-crafted design.
Each of these themes comes with both free and paid options. Furthermore, you can create visually appealing pages such as the home page, about page, or custom pages like guides with the number one website builder – Elementor.
With Elementor, you can build landing pages, eCommerce stores, and full-featured websites. In the beginning, I recommend sticking with a free plan from Elementor and designing the rest with one of the previously recommended themes.
PLUGINS
WordPress plugins are features just like mobile apps, but for your website. Plugins allow you to customize your website with features such as a contact form, security plugins, photo galleries, and many more.
They are easily installed on the Plugins page and come in free and paid options with more than 59,000 free WordPress plugins currently available.
I have compiled a list of five essential plugins each website should have.
Optimization
You should optimize your website for search engines in order for people to find it. This includes the use of focus keywords in your articles, meta descriptions, and the use of header tags.
In order to do this and improve your search engine visibility, I recommend connecting your website to these tools, installing the third one, and using the fourth and fifth websites for checking out page speed, and image optimization:
With these tools, you will have all the necessary information to know how you attract visitors, discover and fix issues, and improve site visibility.
Building a following
You have just published your first couple of articles, and now you are wondering how to get anyone to actually read them.
Doing your website optimization is crucial for success, but just optimizing your perfume blog, isn't enough. Building your audience takes time and effort, but it is essential for its success.
One thing you can do is start to promote your articles on social media such as Facebook, Instagram, or Twitter, join perfume-related forums such as Basenotes by sharing your experience and article links, and reach out to other bloggers in your perfume niche to collaborate with them.
You can also offer perks to your followers such as early access to new articles by offering them to subscribe to your website via tools such as Mailchimp or give them subscriber-only discounts for the products you are selling on the website.
Monetization
I have left this topic last purposefully since monetization of your perfume blog should be the last thing on your mind when just starting.
Unless you are some kind of perfume celebrity that has just started blogging along with other endeavors, don't expect miracles thinking that the cash will fall down from the trees as soon as you monetize your blog.
This takes time and patience and is part of the hobby and business. Many people give up after not seeing enough profit. However, you are not one of those kinds of people that give up easily. You will stick through the hardest parts of your early journey and keep your work consistent.
Once you have written at least 30 high-quality articles, you can apply for Google AdSense. This is the most popular platform where publishers earn money from online content by displaying Google Ads on their websites.
The amount of money you can earn by using Google AdSense depends on many factors such as your domain and page authority, rankings, number of visitors, and other factors.
Another popular way to earn money by blogging is to join one of the many affiliate programs to promote products and earn a commission such as Amazon Associates and CJ Affiliate.
By implementing ads from affiliate products, you will earn for each qualifying purchase. Amazon pays from 1.00% up to 20.00% for each purchase, and CJ Affiliate commission rates also vary widely but start from around 4% for most products.
If you are not interested in any of the above-mentioned ways, sponsored content, product, and service promotion could be another option to consider.
Simply put, sponsored content involves working with various fragrance and beauty brands to create reviews and other content in exchange for payment.
Remember to clearly disclose sponsored content at the beginning of the article and only promote products that align with your audience's interests.
Last but not least, another way you can earn money with a perfume blog is by offering products or services such as selling perfumes, e-books, fragrance consultations, and perfume courses, and keeping the most amount of each sale.
I recommend doing this after a couple of years in this business when you have already established authority as a legitimate perfume expert.
Conclusion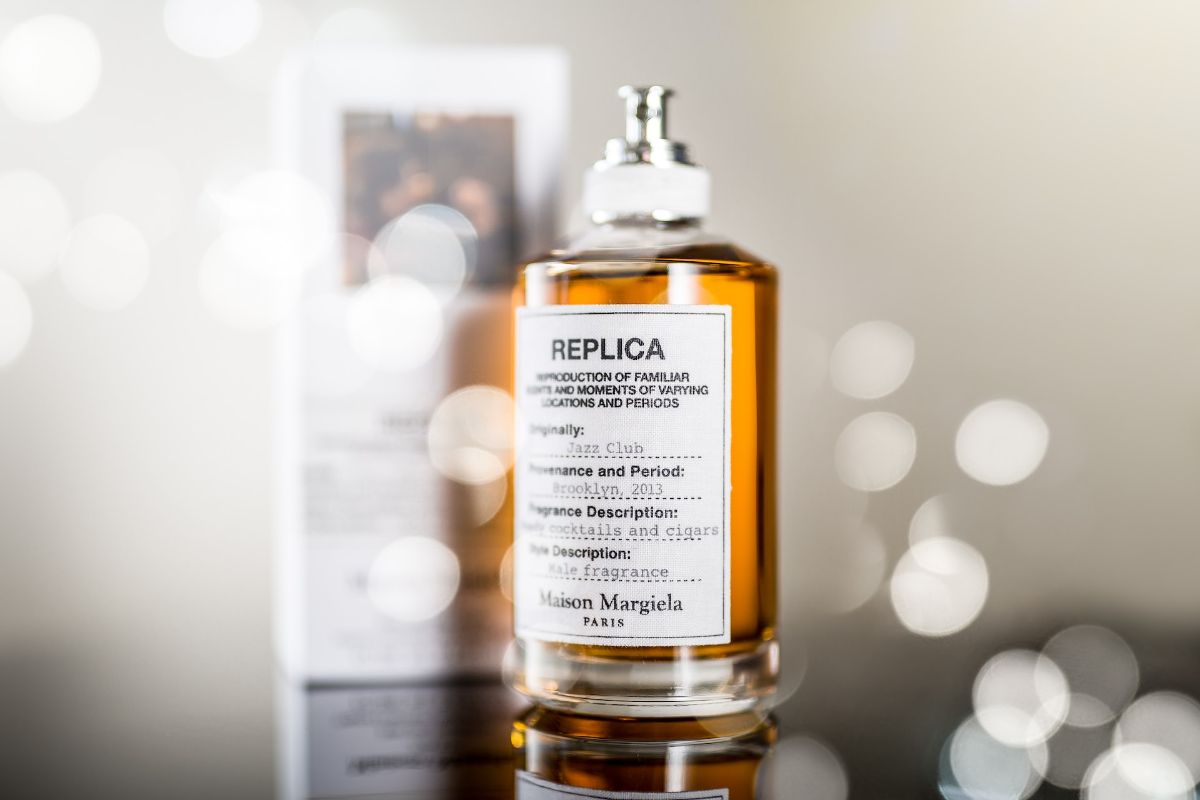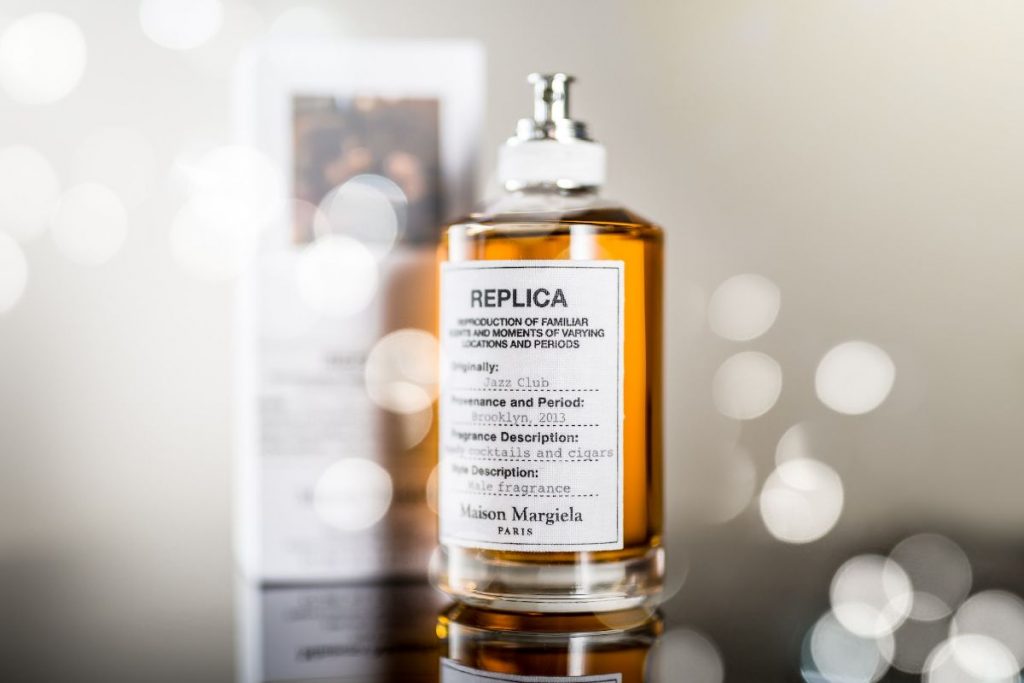 Starting a perfume blog can be a rewarding experience, and by following all the steps you can create something new by sharing your passion for fragrances with others.
This ultimate guide is something I wish existed when I decided to start my own website, and by being motivated, and passionate, you can do it as well.
I had to learn everything by myself by doing beginner's mistakes, and improving my knowledge so that I could give something back to the perfume community.
One final piece of advice I can give you if you decide to be a part of the perfume blogging scene is that a perfume blog can be a great reference for a job search in the IT industry.
If you are interested in web design, digital and social media marketing, photography, and improving your photo and video editing skills, this is the best way to learn these practices.
Good luck, and may I see many of your reviews and interesting articles in the future.
What are your thoughts about this article? Do you plan to start your own perfume blog? Let's start a conversation and let me know in the comment section below.
In case you are in doubt about whether you should consider buying any fragrance, it's always good to take a look at Scent Grail's S.P.A. Signature Factor Guide.
It is easy to use and the most relevant perfume-buying guide on the web. This way, you can check out if a particular fragrance is worth checking out, and potentially find your signature perfume.
Scent Grail content is free for anyone to use without anything hiding behind the paywall. If you would like to help me do more great articles like this, you can donate via PayPal. Much appreciated.
Find out more Scent Grail articles about perfumery, check out top lists, and other helpful reviews via the links below:
REVIEWS
TOP LISTS
SCENT GRAIL LEARNING CENTER
Until next time, have a great time, and keep smelling like a million bucks!
Best, Marin!
#scentgrail #scentgrailtribe
Scent Grail on Social Media: Facebook | Twitter | Instagram | Pinterest
Your number one source for Holy Grail Scents.

– MARIN KRISTIC