One trend that rose in popularity mainly in the niche fragrance world at the start of the new millennia was the inclusion and recognition of hard-working people behind the creation of fragrances. Choosing the best perfumers in a multi-billion industry is my way of paying a tribute to all the glorious names that make this hobby more interesting, and keep us smelling great.
Perfume brands such as Frederic Malle, Serge Lutens, and Amouage realized that with the promotion of master perfumers gave much more exclusivity to their products, and in return, made more loyal customers.
These returning customers associate their favorite perfumes with so to speak, fragrance noses that pour talent, imagination, and passion into a bottle of perfume.
This homage to my favorite perfumers in the world that graced us with so many great memories should be taken as an introduction and a guide to finding your own signature scent, and it is a great starting point for anyone just getting into the fragrance world.
Knowing the classical olfactory structures allows us to spontaneously form a creative idea, the same way a music composer, who develops a small melody that she or he has in mind, makes a symphony. A great niche fragrance is a perfum that has a new, unique identity, and a trail which is recognizable among a thousand.

DOMINIQUE ROPION
Affiliate Disclosure: As an Amazon Associate I earn from qualifying purchases. Purchasing via provided links/banners comes at no additional cost to you. Scent Grail only recommends products and/or services that are insightful and helpful to readers. For more info please read Affiliate Disclaimer.
Let's get straight to the point, and see which are my top 10 best perfumers of all time in this exclusive Scent Grail editorial.
Honorable Mentions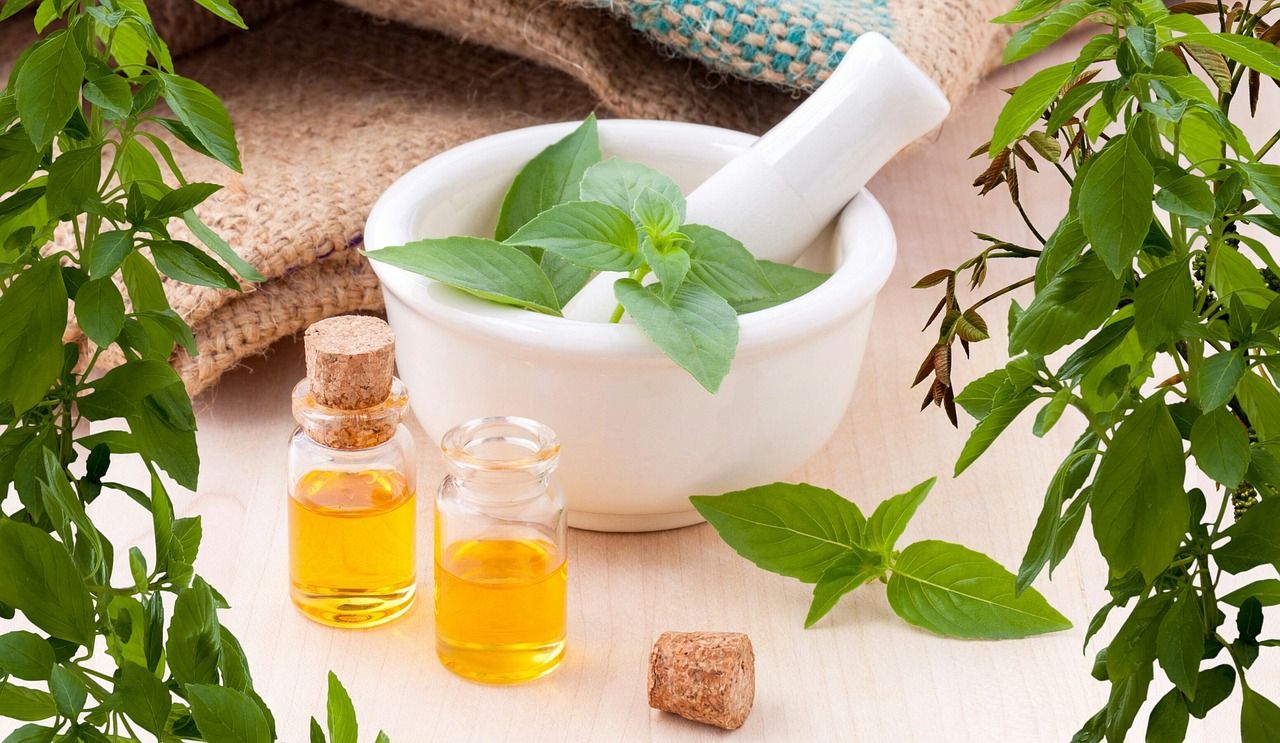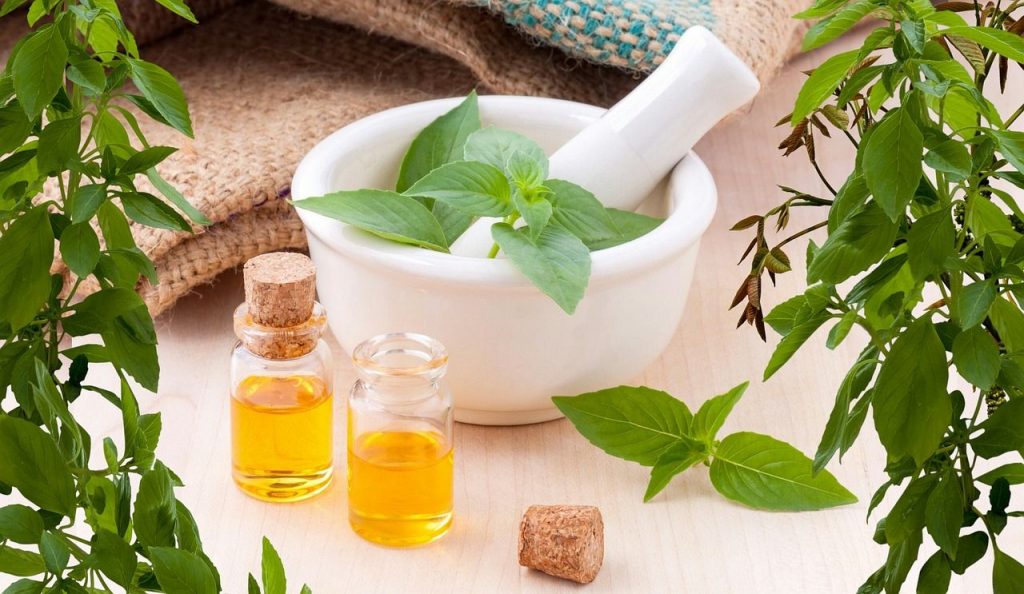 While this list was extremely fun to make, it is only made out of the top 10 best of the best master perfumers in my opinion.
As with everything, there ain't just only top 10 things, opinions are different and unfortunately, some cuts had to be made.
To compensate for this, before we get into the actual official list, I have made another shortlist of honorable mention perfumers that are worth your time, and further exploration of their work.
The rules I used to decide who would get on the list:
Minimum of three widely recognized masterpiece perfumes
Fragrance releases for multiple fragrance brands with two exceptions
Retired and still active perfumers
In no particular order, this honorable list is made up of ten talented people equally worth mentioning that it wouldn't be possible to do otherwise.
With each of them, I'll link personally the best and the most popular perfume they have ever done.
By sampling each of these perfumes, you will get a better idea of how the perfumer got the idea to shape and form a certain fragrance and how each of them pursues a different style of perfumery.
Best Perfumers Of All Time: The List
While many of these names could be higher or lower on the list depending on your personal fragrance taste, after doing thorough research based on my personal experience with this hobby, and objectively rating everyone, the top three names are undisputably the best out of the rest which shaped and formed everything that classic and modern perfumery is.
In case you want to know what perfumers do, here's a little more information for those who wish to know more.
WHAT IS A PERFUMER?
The perfumer is a skilled trained professional in creating fragrance compositions due to their skills, practices, smell, and artistry in producing olfactory compositions. Each professional perfumer goes through apprenticeships in fragrance schools that last around three years.
With acquired in-depth training and experience, a perfumer is able to convey and identify unique and classic fragrance ingredients to compose artistic abstract concepts.
10. Annick Ménardo
A short biography about the perfumer: Annick Ménardo is a master perfumer who has worked for the fragrance firm Firmenich since 1991, and Créations Aromatiques with Michel Almairac as her mentor.
Her background lies in biochemistry and medicine along with perfumery where she graduated from the French perfume academy ISIPCA.
Annick Ménardo is also known for her work with sculptor Nobi Shioya in his /7S/ olfactory art installation. Her work includes the scent for the sculpture "Anger" which was assigned to piece Ménardo's temperament.
Why is Annick Ménardo one of the best perfumers in the world: Annick's repertoire of creating one hit after another while keeping her signature sweet oriental style pushed boundaries of what men and women should smell like.
For me, she will always be remembered as the creator of the original Hugo Boss Bottled Eau de Toilette which made me get more seriously into the perfume hobby.
With her contemporary, and posh style that is fueled by her passion for perfumery and arts, Annick has her name behind more than 100 fragrance creations today which is an achievement of its own.
Notable work:
Hugo Boss Boss Bottled
Boucheron Jaipur Homme
MOST POPULAR CREATION – Dior Hypnotic Poison
9. Pierre Bourdon
A short biography about the perfumer: Pierre Bourdon is a perfumer who was Edmond Roudnitska's only student and inherited his precise perfume technique.
One of his most important achievements during his long-lasting carer was the implementation of Roudnitska's mindset of perfumes being created as works of art.
Before deciding to make a career in perfumery, Pierre earned a degree in political science, and in 1971 studied under Jean Carles in Roure Bertrand Dupont. He is the owner of the Pierre Bourdon brand and previously worked with Takasago, Quest, and Fragrance Resources.
Why is Pierre Bourdon one of the best perfumers in the world: The creator of the first official aquatic fragrance for men, the nose behind the most popular Creed fragrances, and a man who wasn't a stranger working for different companies for higher-end and commercial fragrance brands, Pierre has done it all.
As with the case of the previously mentioned Annick Ménardo, Pierre helped me expand my perfume knowledge with original releases, and shape my taste in perfumery.
Most of his popular creations have been in my perfume collection, and some still are. Even if he never made another perfume ever again, Pierre has left an indelible mark on the perfume industry and perfume lovers all around the world.
Notable work:
Creed Green Irish Tweed
Creed Millésime Impérial
MOST POPULAR CREATION – Davidoff Cool Water For Men
8. Michel Almairac
A short biography about the perfumer: Perfumer Michel Almairac was born in Grasse, France in 1953. He attended perfumery school at Roure Bertrand Dupont which is now part of Givaudan.
At various times, he has also worked with Takasago, Creations Aromatiques, and Drom, and a currently employed by Parle Moi de Parfum.
He considers his work a passion and always goes by the following statement: "I always use simple, short formulas. If you get it wrong and have to start from scratch, it's easier to correct."
A man who always searches a new inspiration, and is known to often find it the art of blending in a combination of modern and classical ingredients which he compares to cooking.
Why is Michel Almairac one of the best perfumers in the world: It is hard to dislike someone like Michel. Although his importance and recognition are like something carved in a rock, I do feel that he deserves more than he gets.
Another perfumer that came from the long-gone perfume world where you didn't have to tell customers that your perfume is "art" just to sell it for more without actually being the real deal, Michel created many artistic and loved creations like it was a no big deal.
Here is my salute to you. One of the best. Thank you, Michel.
Notable work:
Gucci pour Homme 1
MOST POPULAR CREATION – Christian Dior Fahrenheit
7. Alberto Morillas
A short biography about the perfumer: Alberto Morillas is an award-winning (Prix François Coty in 2003) master perfumer from Seville, Spain who currently works at Swiss fragrance and flavor firm Firmenich.
At the age of ten, he moved to Switzerland where he, later on, studied for two years at the Ecole des Beaux-Arts in Geneva and is the most successful self-taught perfumer in the world.
A perfumer with more than 7000 creations whose inspiration is drawn from a combination of innovative natural techniques with breakthrough synthetic molecules and life itself. Alberto is the creator of numerous best-selling men's and women's perfumes that shaped the fragrance industry into what it is today.
In 1997, along with his wife, Morillas founded a niche perfume brand Mizensir that offers a line of scented candles and perfumes.
Why is Alberto Morillas one of the best perfumers in the world: Depending on the way you look at it, Alberto could be your favorite or worst perfumer in the world.
Since I'm always on the objective side of the specter of perfumery, I cannot ignore how much did master perfumer brought to our dear hobby, and how he transcendent from someone being a self-taught chemist to the most popular and adorable perfumer amongst common folk and perfume enthusiasts.
I highly doubt that the perfume industry would be the same if Alberto never became what he did. That is, of course, one of the most talented people in this industry we adore.
Notable work:
Bvlgari Bvlgari Man In Black
MOST POPULAR CREATION – Giorgio Armani Acqua Di Gio Pour Homme
6. Bertrand Duchaufour
A short biography about the perfumer: Bertrand Duchaufour is a French perfume with a rich career in perfumery spanning over five decades.
His professional training began in 1985 in Grasse at Lautier Florasynth, then spend a full decade at Créations Aromatiques and after becoming an independent perfumer in 2008, took the role of L'Artisan Parfumeur in-house perfumer.
Today, Bertrand works for TechnicoFlor as a consultant. Duchaufour's style of light/dark note combination, especially in his fragrances based on incense has received substantial critical praise. In 2017, Duchaufour was awarded perfumer of the year by the Russian FiFi Awards.
Why is Bertrand Duchaufour one of the best perfumers in the world: Duchaufour is the kind of perfumer you either praise to the heavens and back or you can't stand his mostly darker creations.
If you ask me, Bertrand has captured both the lighter and darker compositions into one creation, always adding a twist to avoid smelling like anything else.
Although some might be shocked to find him so low on this list, I cannot justify placing him above superstar perfumers which is coming up just right now. Nonetheless, Timbuktu from L'Artisan Parfumeur is seriously one of the best fragrances I have smelled in my life, and he has made plenty more on the same level.
Notable work:
Amouage Jubilation XXV
Comme des Garcons Series 3 Incense: Avignon
Penhaligon's Sartorial
MOST POPULAR CREATION – L'Artisan Parfumeur Timbuktu
5. Francis Kurkdjian
A short biography about the perfumer: Francis Kurkdjian is a French perfumer and owner of Maison Francis Kurkdjian Paris which he founded with his business partner Marc Chaya in 2009.
Besides owning its own perfume brand, Francis Kurkdjian is also known for creating the Le Male for Jean Paul Gaultier in 1995 which became one of the world's best-selling perfumes and has cooperated with more than 45 different fragrance brands so far.
He was the winner of the Prix François Coty in 2001 for his lifetime achievement, and in 2008, he was named a Chevalier des Arts et des Lettres.
Francis Kurkdjian is the current in-house perfumer at Christian Dior.
Why is Francis Kurkdjian one of the best perfumers in the world: Best known for the creation of Jean Paul Gaultier Le Male which has become one of the world's best-selling perfumes, and was his first-ever created perfume, Francis owns the currently most popular niche fragrance brand in the world.
It could be also argued that he is almost solely responsible for making niche perfumery a common topic and an essential beauty product with much wider audiences. Not to mention that a variety of celebrities also wear and promote MFK perfumes.
In my opinion, MFK house offers a variety of innovative fragrances everyone should get their nose at, but I also recommend checking out some of his fragrances done for other companies where his creativity is pointed to the more creative way.
Notable work:
Elizabeth Arden Green Tea
Narciso Rodriguez for Him
MOST POPULAR CREATION – Maison Francis Kurkdjian Baccarat Rouge 540 Eau De Parfum
4. Jean-Claude Ellena
A short biography about the perfumer: Jean-Claude Ellena is a french perfumer and writer who was born into a family of perfumers in Grasse, France, and from early age picked jasmine with his grandmother to sell to perfumers.
A long-time friend of legendary Edmond Roudnitska he began his student and later on, a professional career at an early age in the newly formed Givaudan in 1968.
There, Ellena developed his minimalistic approach to perfumery kept until this day of softness, nothing shocking, and a gentlemanly approach.
He is the founder of The Different Company luxury niche brand that he left in 2004 after being appointed as the in-house perfumer at Hermès where he stayed until 2016.
Why is Jean-Claude Ellena one of the best perfumers in the world: Every time when I want to feel strong, independent, or like a true gentleman, I choose one of Ellena's fragrances.
It is one of the rare true gifts in the perfume hobby when you find out that you don't always need complex, strong, or bold fragrances to make a statement, and each Ellena's fragrance achieves just that.
At first, I didn't understand what was the big deal with Hermes scents while Ellena was an in-house perfumer. Slowly but surely I found magic within the layers of his transparent scents.
I don't think I'm going to be controversial if I state that Jean-Claude Ellena saved Hermès, and placed them into the position of top-rated designer fragrance brand along with Chanel, Dior, and Tom Ford.
Notable work:
MOST POPULAR CREATION – Hermes Terre D'Hermes Eau de Toilette
3. Jacques Polge
A short biography about the perfumer: Jacques Polge is a French perfumer who worked as an in-house perfumer for Chanel from 1978 to 2015, and was succeeded by his son Olivier Polge.
Born and raised near Avignon, France, Jacques obtained a degree in English and literature before beginning an apprenticeship in perfume in Grasse under the mentorship of Jean Carles. Before joining Les Parfums Chanel, Jacques went to work for Roure(Givaudan).
His love for perfumery was greatly influenced by his trips as a young child where he spend summers with his family in Grasse and was influenced by vast fields of orange blossom, jasmine, rose, and violets.
His perfumes are inspired by the character and work of Mademoiselle Chanel, which are similar to her: contemporary new, and ageless.
Why is Jacques Jacques Polge one of the best perfumers in the world: What could be said about Jacque Polge that wasn't said already hundreds of times?
Unquestionably, one of the most inspiring and talented perfumers of all time who made perfume trends instead of following them.
A man who single-handedly created a whole "blue" perfume genre with Chanel Bleu de Chanel which is still going strong.
A superstar perfumer from a time when loyalty to working for just one company was a normal and respectable thing, and a down-to-earth artist which cannot be replaced.
Notable work:
MOST POPULAR CREATION – Chanel Bleu de Chanel Eau de Toilette
2. Jacques Guerlain and Jean-Paul Guerlain
A short biography about the perfumers: Jacques Guerlain was a French perfumer and the most famous of the Guerlain family, but due to his private life and never granting an interview, little is known about his creative work.
Throughout his prolific work over around four hundred fragrances with just over eighty being released he gained universal renown with best-known releases being Mitsouko, Shalimar, and L'Heure Bleue.
Jean-Paul Guerlain is a master perfumer and the grandson of Jacques Guerlain who is responsible for most of Guerlain's modern classic perfumes such as Vetiver, Samsara, and Habit Rouge.
Unlike his grandfather, Jean-Paul's life was rockier with a couple of well-known scandals that ultimately got his contract terminated at Guerlain as an advisor in 2010.
Since there is no heir from the Guerlain family anymore to take over, the role of the in-house perfumer is no longer tied to family succession.
Why are Jacques Guerlain and Jean-Paul Guerlain one of the best perfumers in the world: Alright, so putting these two legends together is technically cheating, and is no longer just ten names tied to the list, but there cannot be just one from the legendary house of Guerlain.
Both of these guys have shaped and obligated the 20th-century perfume industry that they had to be mentioned both. The term "Guerlainade", was created and used first by Jacques Guerlain which is a code-name for an olfactory harmonious blend of notes and accords essence (powdery, citric, tonka beans, vanilla, floral) used by many fragrance companies.
Along with Chanel, Guerlain is responsible for everything we have today in the fragrance world, and how we enjoy our hobby even more.
But, on the number one spot, there can be only one, and I guess you already know whose name is gonna be.
Notable work:
MOST POPULAR CREATION – Guerlain Shalimar Eau de Parfum
1. Dominique Ropion
A short biography about the perfumer: Dominique Ropion is a French master perfumer who trained at Roure Bertrand Dupont (Givaudan) in Grasse.
A fearless perfectionist and a true inventor with unapologetic risk-taking in perfume creation, Dominique's end results are always flawless and a balance of taste and as he likes to say – "A good perfume, must always appear obvious".
His awards include Chevalier de l'Ordre des Arts et des Lettres in 2012, the Cosmetic Valley's International Fragrance Prize in 2008, Cosmetique Magazine Oscar in 2010, and in 2018, he received the title of Master Perfumer at IFF.
Dominique Ropion is considered to be one of the best and the most technically progressive perfume noses of all time and his perfume catalog includes more than 300 perfumes.
Why is Dominique Ropion one of the best perfumers in the world: What exactly makes Ropion hold the number one spot? Is it his perfect balance of notes and accords, or is it maybe his attention to detail like no other perfumer has?
Maybe, but the real reason why I have placed his as the best nose of all time is that besides the perfume industry and fragrance enthusiasts, many might not know him by his name, but be sure that millions wear his perfume creations.
From Calvin Klein's Euphoria for Women, Frederic Malle's Portrait of a Lady, Lancôme La Vie Est Belle, Mugler Alien, to Yves Saint Laurent La Nuit de l'Homme.
The man knows his work without getting into mass-pleasing territory like Alberto Morillas does which by the way is not bad as well.
Even if anyone disagrees with places some took, I highly doubt anyone could disagree that Dominique is the best nose of all time.
Notable work:
MOST POPULAR CREATION – Yves Saint Laurent La Nuit de l'Homme
Conclusion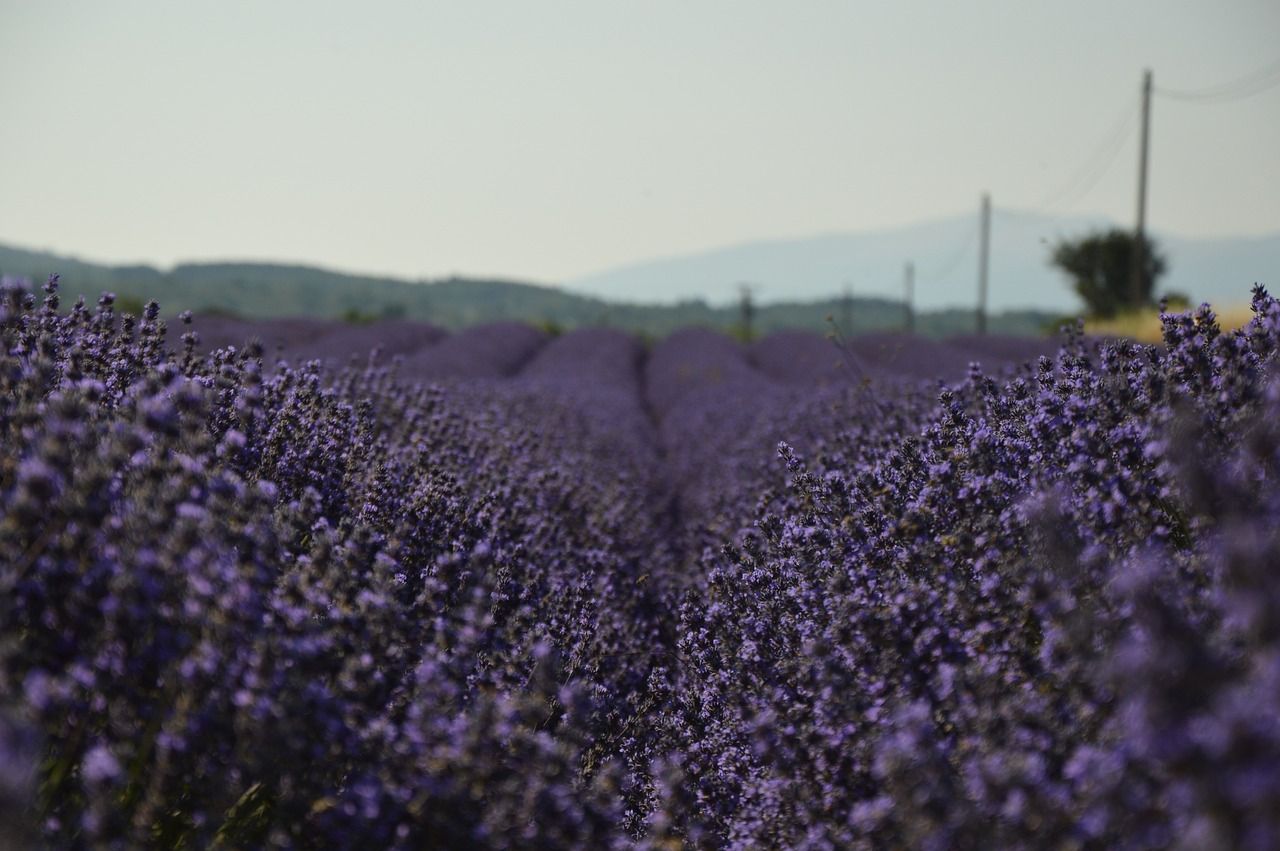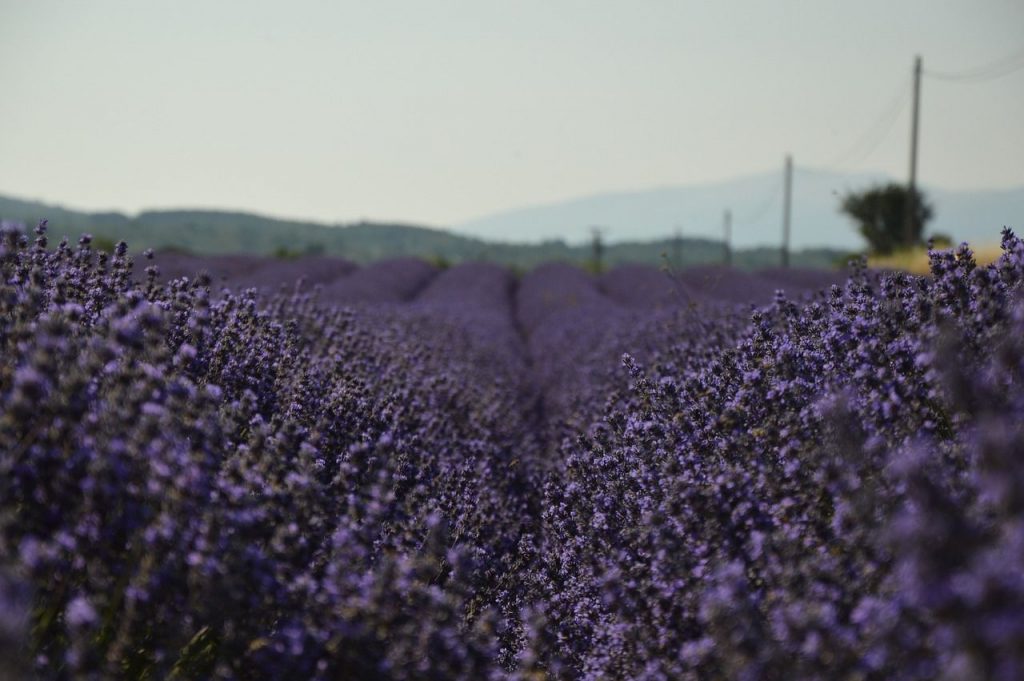 And there you have it. I'm proud to say that I'm the first person from the fragrance community that actually did this topic in such a comprehensive way to pay tribute to all the great names behind our beloved perfumes.
Some of the names I left from the honorable mentions section I also see everyone should keep an eye on in the near future are the wunderkinds such as Sonia Constant, Quentin Bisch, and Julien Rasquinet.
I sincerely believe these three have the potential to become great perfumers in the following years.
No matter which perfumes we like, let's share love and a good attitude toward everyone we meet in our life. I hope you have enjoyed this article and that you'll discover even more great perfumes in your fragrance journey.
What are your thoughts about this article, and which are your favorite perfumes of all time? Let's start a conversation and let me know in the comment section below.
In case you are in doubt about whether you should consider buying any fragrance, it's always good to take a look at Scent Grail's S.P.A. Signature Factor Guide.
It is easy to use and the most relevant perfume-buying guide on the web. This way, you can check out if a particular fragrance is worth checking out, and potentially find your signature perfume.
Scent Grail content is free for anyone to use without anything hiding behind the paywall. If you would like to help me do more great articles like this, you can donate via PayPal. Much appreciated.
Find out more Scent Grail articles about perfumery, check out top lists, and other helpful reviews via the links below:
REVIEWS
TOP LISTS
SCENT GRAIL LEARNING CENTER
Until next time, have a great time, and keep smelling like a million bucks!
Best, Marin!
#scentgrail #scentgrailtribe
Scent Grail on Social Media: Facebook | Twitter | Instagram | Pinterest
Your number one source for Holy Grail Signature Scents.

– Marin Kristic