Orto Parisi Bergamask is a citrus musk fragrance for men and women released in 2014. The perfumer behind this fragrance creation is the owner of Orto Parisi and Nasomatto fragrance niche houses, Alessandro Gualtieri.
In recent years, this scent has started to garner some traction, for better or for worse. Often considered one of the less popular products from Orto Parisi and the one with fewer glowing reviews.
Just because I usually love these types of citrus fresh perfumes with some heft to them, I was still skeptical about this one.
This came from my previous encounters with Nasomatto and Orto Parisi houses, namely, Black Afgano and Brutus which left me with more negative opinions, and wondered are they actually worth such prices for so little amount of perfume.
But, the feedback from some of my acquaintances told me a different story about his magnificent fresh fragrance unlike anything else on the market with the creative mind of Gualtieri behind it.
Orto Parisi Bergamask in three words: UNDERRATED – DARING – MUSKY
Affiliate Disclosure: As an Amazon Associate I earn from qualifying purchases. Purchasing via provided links/banners comes at no additional cost to you. Scent Grail only recommends products and/or services that are insightful and helpful to readers. For more info please read Affiliate Disclaimer.
Don't have the time to read the review right now? No worries! Here are my 5 quick takes:
The most daring bergamot fragrance on the market
Created by Alessandro Gualtieri in 2014
Great summer choice for those who want more from perfumery
Lasts 24+ hours with great projection
Additional heart notes could have made it even better
Here at Scent Grail, the name of the game is an unbiased opinion, and that's what you'll get. Is Bergamask underrated or artificially overrated perfume, let's find out.
Scent Grail content is free for anyone to use without anything hiding behind the paywall. If you would like to help me do more great articles like this, you can donate via PayPal. Much appreciated.
Brand and Perfume History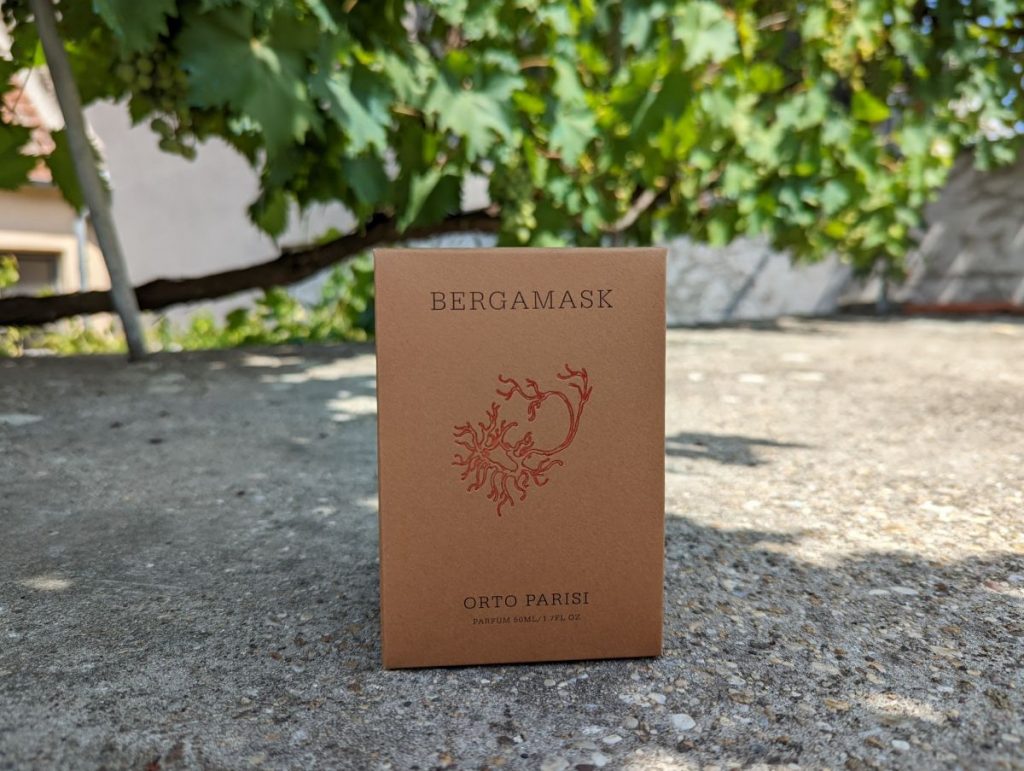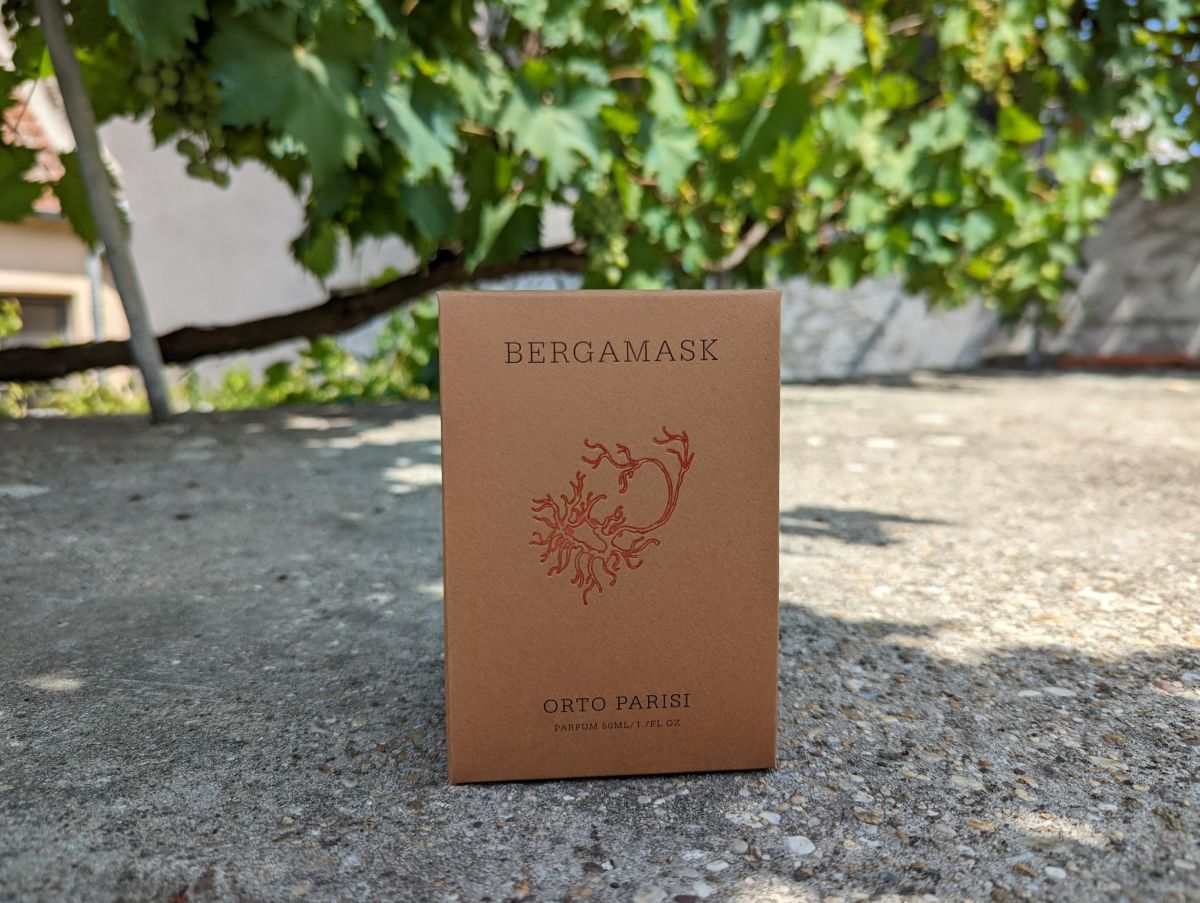 Orto Parisi is an interesting niche perfume house with currently nine perfumes available for purchase. In the veil of all of these wannabe niche houses that seem to get established every day, Orto Parisi stands head and shoulders above them.
Alessandro Gualtieri is also the owner and the main perfumer of the Nasomatto brand and The Nose.
Orto Parisi Brand Details
The story of Orto Parisi from their official website: This project I wanted to dedicate to him that partially has inspired me. First I thought of his biography, but while writing it I got bored, realizing I never read biographies myself.
The idea rooted from the fact that he, my grandfather Vincenzo, used buckets to collect both his needs that timely ended up fertilizing the garden. In his garden hovered an air of infinite.
So, hereby: To my grandfather Vincenzo Parisi and to those that seize the time in experiencing and diffusing the perfume of life.
The Nose,
Alessandro Gualtieri.
Orto Parisi Bergamask Story
The house of Orto Parisi was established in 2014 as the new project of Alessandro Gualtieri which unfortunately meant the slow end of new fragrances from Nasomatto with the last release Fantomas in 2020.
Bergamask(2014) is a part of the first fragrance line from Orto Parisi along with these other perfumes:
Boccanera
Brutus
Stercus
Viride
The idea behind this creation was to recreate and experience participation in the old and traditional Italian dance known as Bergamasca.
This 16th-century lusty dance depicted the reputedly awkward manners of citizens of Bergamo where the dance originated.
It was performed as a circle courtship dance for couples where men circled forward and women backward until the melody changed. The Bergamasca never became a court dance.
That is no wonder that Alessandro Gualtieri found inspiration in sweat for this fragrance that represents ourselves in the most intimate way. About how we feel, our habits, and more.
This fragrance is available in 50ml flacon as an Extrait de Parfum.
Perfume theme
A note from the brand: "The parts of the body that carry more smell are those where more soul is collected. The strong smells have become unpleasant to us, because the excess of soul is intolerable to the extent that our innate animalism is repressed and breaking from civilization.

This project is my garden I have planted, fertilized, cultivated, and harvested. Orto Parisi states that our body is experienced like a garden, and its smells are a true mirror of our soul."
Notes and Classification
Perfumer: Alessandro Gualtieri
Perfume Oil Concentration: Extrait de Parfum
Fragrance Type: Citrus Musk
Release Date: 2014
Target Audience: Unisex
Masculine/Feminine: 70% – 30%
Most dominant notes: Bergamot, Musk, and Sandalwood
Age Group: 25+
Seasons: Spring and Summer
Occasions: Business, Leisure, and Night Outs
Longevity and Sillage: 24+ hours with great projection
The recommended number of sprays: 2 – 4
Compliments: Medium
Likeability: Medium
Uniqueness: 5/5
Value for money: 8/10
Accords: Citrus, Musky, Woody
Reviewed batch code: 09213 – September 2021
Holy Grail Scent Rating: B+
Sample/Buy/Pass: Sample
PERFUME NOTES
Top notes: Bergamot, Lemon, Lime, Orange Blossom
Heart notes: Spices, Lavender
Base notes: Musk, Sandalwood, Cedarwood
Perfume Presentation
I just love when a niche fragrance house produces high-quality and unified presentation design, and it is the case here as well.
The simple brown cardboard box offers much more than expected and is a delight to look at. On the front, you will find the embossed name of the house, fragrance with a red picture of tree branches.
On the back, you are presented with a short story of the Orto Parisi manifesto with the "infinity" sign on the top of the box.
The box opens up as a flower would in the early spring mornings with additional painted art on the inside of the box where the bottle safely sits.
The cardboard that holds the bottle in one place will get flimsy with wear, so I do recommend keeping the bottle outside the box in order to preserve it.
The thick glass bottle comes with a heavy metal cap with additional wooden details on top of it. The "infinity" sign is also etched at the bottom of the bottle, as is found on the rest of the Orto Parisi collection.
The atomizer is just ok, and the color design follows the one from the cap.
All in all, with each Orto Parisi fragrance, you get your money's worth with the product presentation.
My Experience With Perfume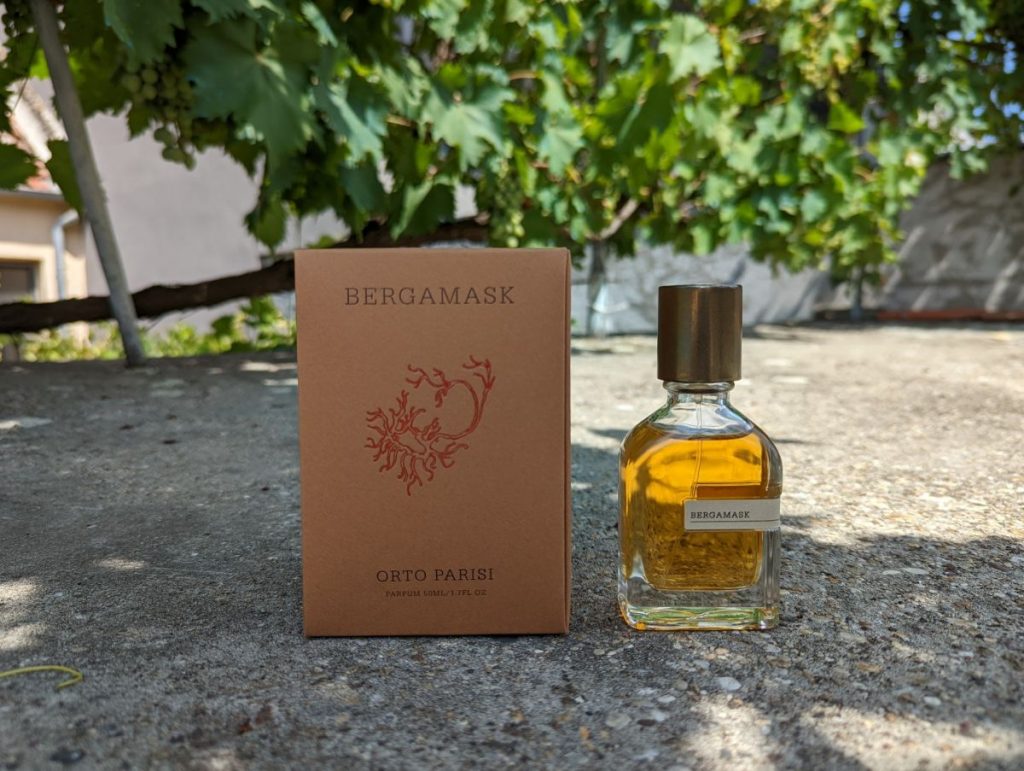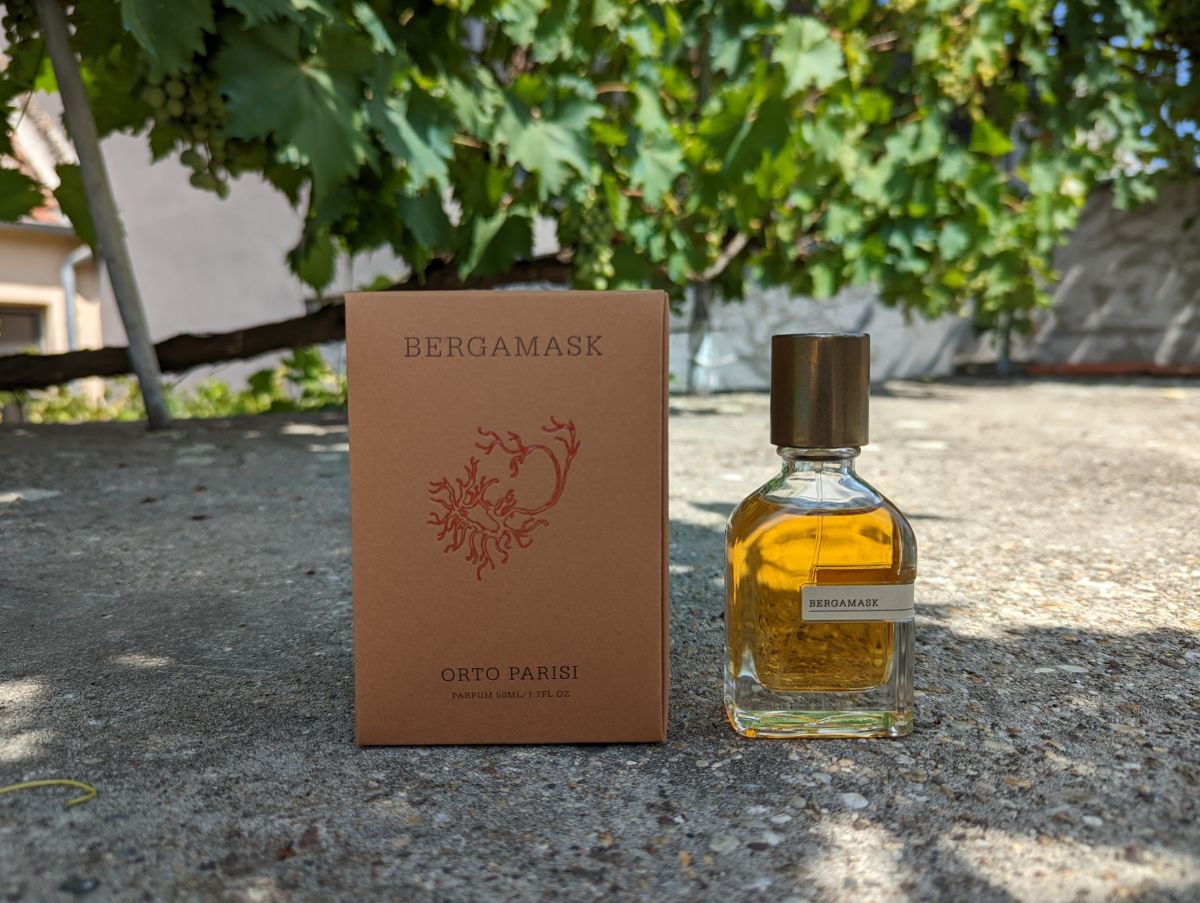 The more I'm a part of the fragrance industry and in this hobby, I have found out that I much prefer high-quality easy-to-wear fragrances, rather than those heavier fragrances I used to adore just a couple of years ago.
That's why even with slight skepticism, I still had high hope for this one as a great citrus scent with additional "body" and layers that would differentiate it from similar scents in the same fragrance genre.
Mentioned notes are purely what I got from the fragrance since the brand doesn't share any sort of notes or accords with the public, and there are no official notes for any Nasomatto and Orto Parisi fragrances no matter what other fragrance-related websites share, claim or write.
Top Notes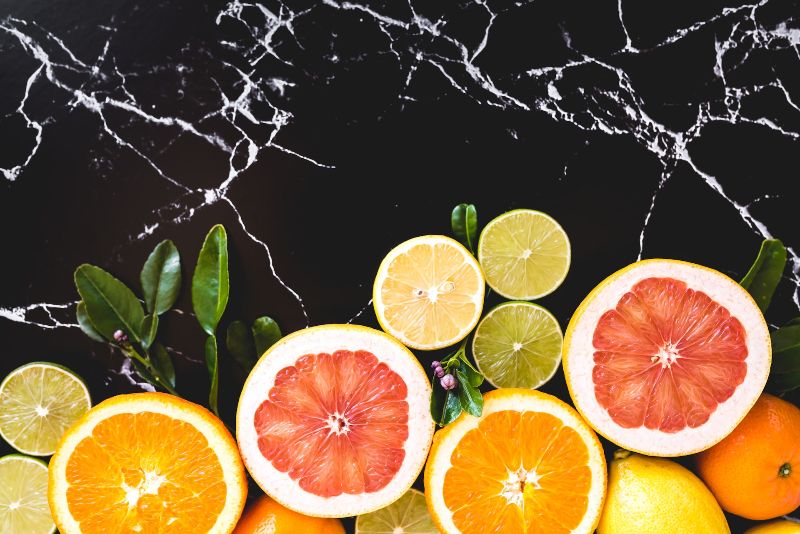 Bergamot
Lemon
Lime
Orange Blossom
The scent opens with a bold, astringent, and oily bergamot note that feels like it was actually extracted from the citrus itself.
Yet, this citrus doesn't smell like that, nor does it feel like something you would find in nature which is the case in fragrances such as Dior Homme Cologne or in Acqua di Parma Colonia Essenza.
Strangely enough, this bergamot which is boosted by other notes such as bergamot, lime, and orange blossom is thicker and more robust which evokes more of a picture of citruses rather than a real thing.
This kind of take on general citrus smells is something you have probably not smelled so far in other perfumes, and I have to say that in cases when I get tired of million other citrus scents, Bergamask is the one I would reach first.
Without going into the whole poetry about how fragrances smell, this is the "one" for fragrance enthusiasts if you want to get your mind blown.
As for me, this is the most artistic citrus opening I have smelled so far. I do have to say that it kinda reminds me of the candied lemon accord found in Mancera's Lemon Line but on the whole another level with the essential oil experience.
Heart Notes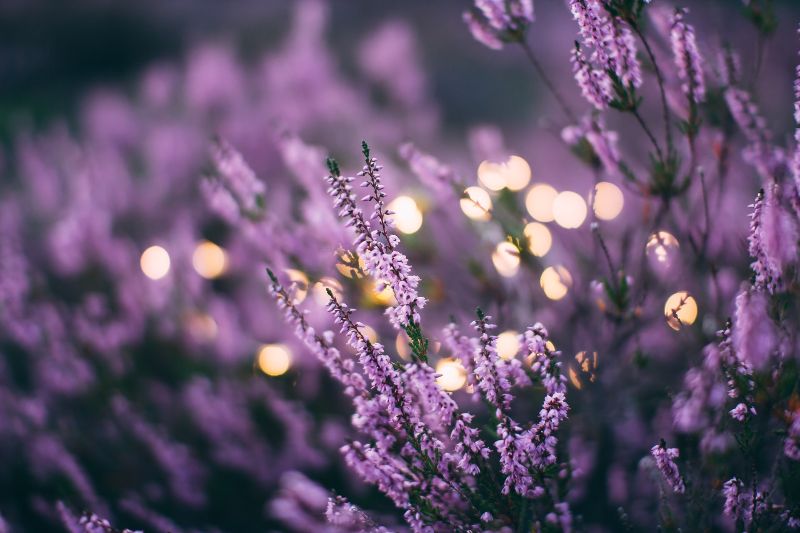 The thickness from the opening continues to go on as the fragrance transitions in the middle notes. The muskiness, while not still dominating the composition is somewhat held down by an unnamed spicy accord, and soft floral touches of lavender.
The main issue I saw in other people's experiences with this fragrance is its "indestructible" and overpowering scent profile that many can find off-putting, and are not generally accustomed to fresh citrus fragrances.
The zingy citruses never become sweet, and depending on who you hang with, might get unwanted attention.
Even with additional spices and florals, it's all in the name of the fragrance, even if the name isn't what it is all about.
I have to be fair and say that by now, this is where this fragrance has lost you or become a hidden gem you will proudly wear.
Base Notes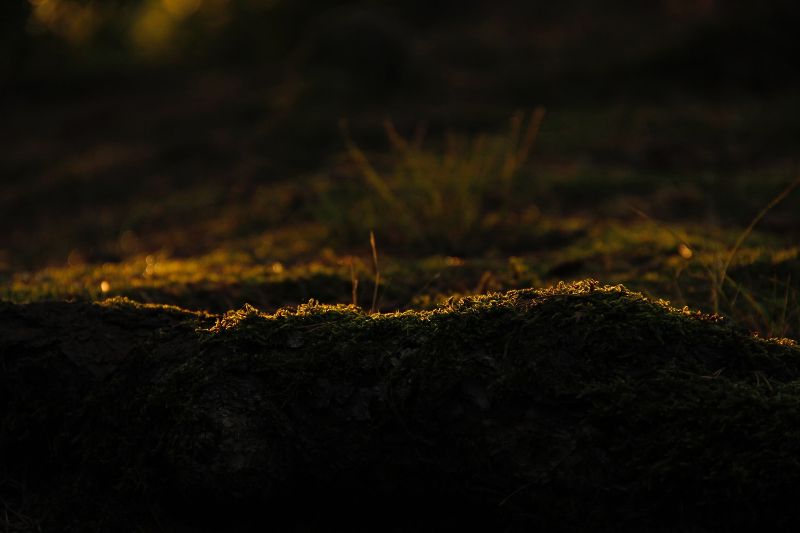 Musk
Sandalwood
Cedarwood
Like in the Bergamasca dance, the dry down is amplified by the musk and woody notes. The musk is just slightly animalic, but nowhere near the one found in for example Yves Saint Laurent Kouros.
Anyone familiar with Escentric Molecules 01, and Escentric Molecules 04 will detect the high doses of Javanol and Iso E Super which represent the artificial substitutes for sandalwood and cedarwood.
As with spicy and floral notes from the heart notes, woody molecules keep the otherwise animalic musk at the bay, just enough detectable to not be off-putting.
While the fragrance doesn't have clear transitions from the top to the bottom notes, bergamot, musk, and sandalwood are what's the fragrance about.
The linear progression is what I would expect from the typical summer fragrance, and doesn't bother me since it has nice little twists and turns that suit my fragrance taste.
One thing is for sure, and by experiencing this artisanal rollercoaster I already know that Bergamask won't be for everyone. Way too strong for casual fragrance users, and maybe a little bit unnatural and strange for niche fragrance lovers.
Performance
The performance is out of this world for a citrus fragrance. I just wish that some of my other perfumes such as Creed's Millésime Impérial had this kind of staying power and projection.
Literary, not even the shower will make it disappear. So much so, that it would be mandatory to wash your clothes after wearing this one if you plan to wear something else the next day.
Keep the number of sprays on the lower number to avoid overbearing everyone around you with your perfume.
LONGEVITY: 24+ hours with great projection
PROJECTION: High
SILLAGE: High
Target audience and compliments
Bergamask is the first fragrance in my collection that got both negative and positive comments from other people.
Unfortunately, this kind of citrus and musky melange won't suit everyone, while others will shower you with comments on how good you smell.
Regardless of that, wear what you like, whenever you please. While being marketed as a unisex fragrance, this is the first citrus fragrance I only see on men that even reminds me of the old-school aftershave-like scents from the past.
AUDIENCE: Unisex
AGE RANGE: 25+
COMPLIMENTS: Medium
When & Where
I wear Bergamask everywhere with the only adjustments being the number of sprays. Keep in mind that the muskiness will become more prominent on the hot and humid days of the summer.
It seems that it even gets stronger with the presence of the warm and sunny days but equally works great during the summer nights in the clubs as a nice alternative to the more popular designer offerings.
The raw and unblended composition will definitely make you stand unique among coworkers or friends.
SEASONS: Spring and Summer
OCCASIONS: Business, Leisure, and Night Outs
DRESS CODE: Professional, Casual
Uniqueness and value for money
Even if you have smelled thousands of other citrus fragrances in the past, after you smell this one, you'll know the definition of uniqueness among the many other similar scents.
After almost of decade of its release, Scent Grail's written review is the first one to actually do a full and comprehensive review about it. That's how much this Orto Parisi scent is divisive.
The value for money depends on where you stand in your fragrance journey. This ain't a beginner's fragrance, and it could have been even better with additional notes in the heart.
Still, I found it a new and pleasant experience that I'll enjoy until my bottle runs dry. If you can, be sure to sample it to avoid costly blind-buying mistakes.
UNIQUENESS: 5/5
VALUE FOR MONEY: 8/10
Pros and Cons
Here are some better and weaker parts of this perfume:
Pros
The most artistic take on typical fresh fragrance formula
Great staying power and sillage
Great value for money considering the Extrait de Parfum concentration
Likable and unique fragrance presentation
Cons
Not for beginners
The combination of contrasting citrus and musk notes can get overbearing
The lack of additional heart notes could have made it even better
Collection & Similar Perfumes
Orto Parisi doesn't make fragrance flankers which makes Bergamask a unique fragrance within its collection.
Similar perfumes:
Ajmal Hatkora Wood – a citrus woody fragrance released in 2014. The main notes include Hatkora lemon, sandalwood, and oud. The lasting power is 24+ hours with great projection.
DS&Durga Coriander – an aromatic green fragrance released in 2008. The main notes include coriander, green notes, and Litsea cubeba. The lasting power is 6 – 8 hours with intimate projection.
Conclusion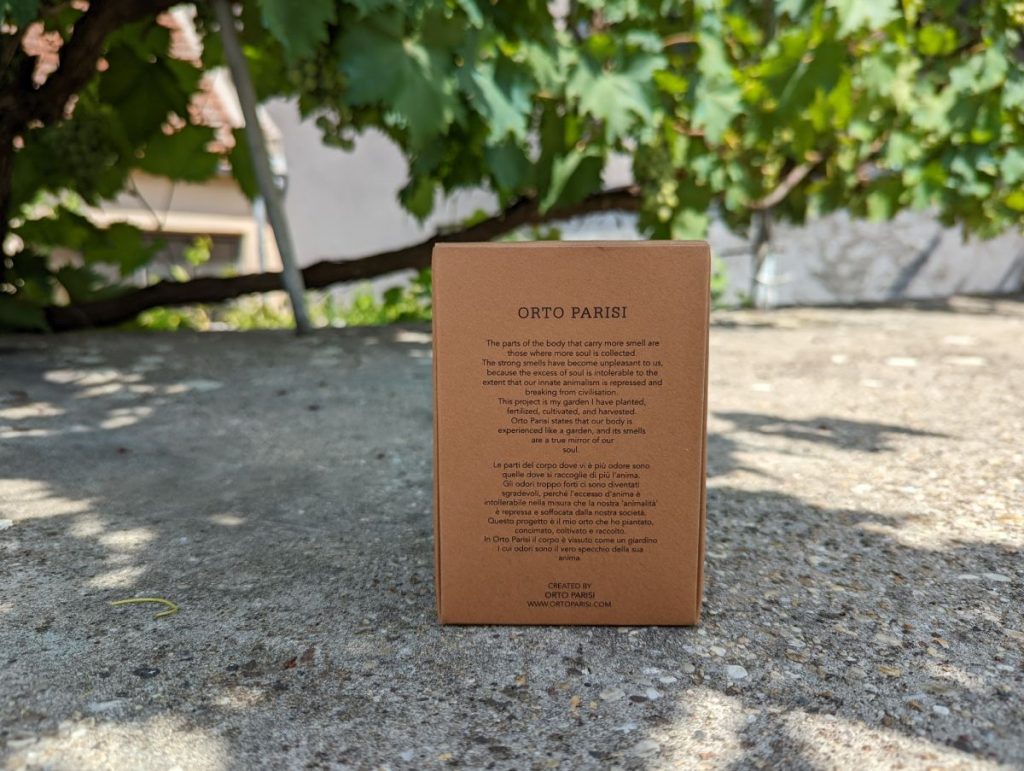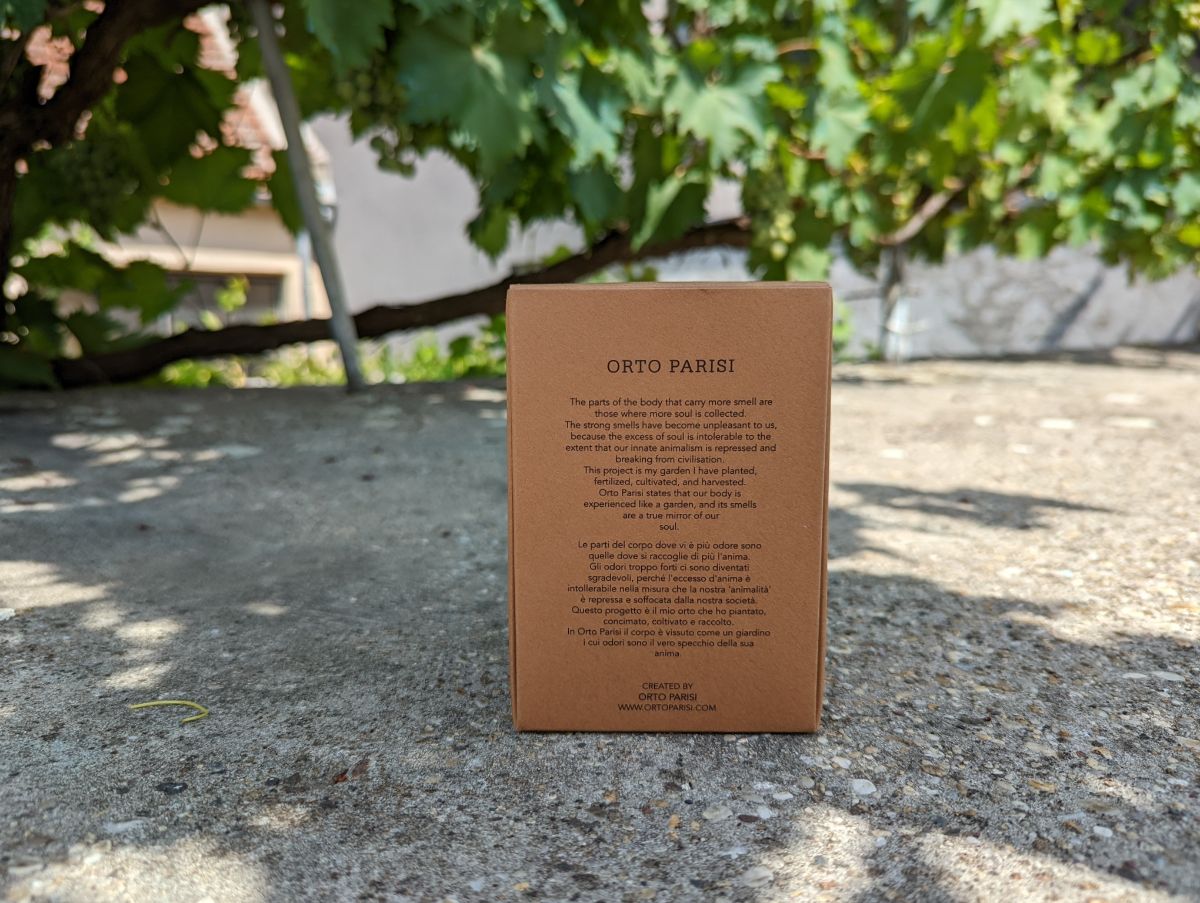 This beautiful, simple, and vintage-smelling creation should be worn with confidence to avoid the fragrance wearing you.
On the one hand, it smells wonderful, but given the wrong weather conditions, it could potentially get dirty with sexy allure.
It is a fragrance that chooses you rather than the other way around. As for me, it is a well-crafted scent that will keep me surprised each time I wear it, but I do wish there was something more even though I don't mind simpler creations.
What are your thoughts about Orto Parisi Bergamask? Have you tried it? Do you like it? Let's start a conversation and let me know in the comment section below.
In case you are in doubt about whether you should consider buying this fragrance or not, it's always good to take a look at Scent Grail's S.P.A. Signature Factor Guide.
It is easy to use and the most relevant perfume buying guide on the web. This way, you can check out if a particular fragrance is worth checking out, and potentially find your signature perfume.
Find out more Scent Grail articles about perfumery, check out top lists, and other helpful reviews via the links below:
REVIEWS
TOP LISTS
SCENT GRAIL LEARNING CENTER
Until next time, have a great time and keep smelling like a million bucks!
Best, Marin!
#scentgrail #scentgrailtribe
Scent Grail on Social Media: Facebook | Twitter | Instagram | Pinterest
Your number one source for Holy Grail Signature Scents.

– Marin Kristic