Knowing which are the best designer perfume brands can largely help you decide which perfumes are worth owning, and adding to your perfume collection.
Not that long ago, I was fully into designer fragrances and everything I owned was only designers, which were the stuff that garnered the most positive attention, and still does.
As my nose and taste mature, I eventually ventured into the niche fragrance territory which in a way, expanded my olfactive view.
Does this mean that niche fragrances are the best of the best and that you should get rid of all your designer perfumes?
Well, of course not, but deciding how many designer perfumes you should own depends on a couple of factors:
How long have you been buying/collecting fragrances
What is your perfume budget
How accessible are niche fragrances do you
No matter which type of fragrance you enjoy, there is one thing that cannot be disputed when it comes to designers, and that is trendsetting and affordability.
Like it or not, it is the designer brands that rule the world of perfumery, and many agree that 95% of niche perfumery can only dream about designer sales, lasting popularity, and more often than not, the pure quality of designer scents.
This is why I have decided to create a list of the best designer perfume brands and include the top three perfumes from each house everyone should check out.
You might be surprised about how some houses have fallen from grace. Let's begin.
Affiliate Disclosure: As an Amazon Associate I earn from qualifying purchases. This way, I get commissions for purchases made through links in this post. By purchasing via provided links comes at no additional cost to you. I only recommend products and/or services that are insightful and helpful to readers. For more info please read Affiliate Disclaimer.
What Is A Designer Fragrance?
Designer fragrances are perfumes often made by brands that often produce a wide variety of products such as clothing, accessories, and jewelry.
Generally speaking, designer perfumes are produced in large quantities and are available in almost every perfume shop around the world, while niche fragrances are created and sold by companies that focus only on perfume and perfume products.
As with the dawn of niche fragrance popularity since the early naughties, the fine line between what's niche and what's not has been too blurred and gets thinner by each day.
Once, niche perfumery might have house-exclusive perfumers doing scents only for them, but today, almost everyone does perfumes for each side of the ballpark.
So, it is not strange to see Francis Kurdjian and Bertrand Duchaufour creating perfumes for beauty brands such as Burberry, and Givenchy.
Designer brand releases can be divided into these two categories:
Mainstream releases
Exclusive lines and limited editions
When it comes to exclusive lines and limited edition perfumes, the main reason why designers do this is because of exclusivity, higher price margin, and better quality perfume and packaging.
Today, this trend of exclusive lines and private labels is distributed and is limited to high-end retailers, or found in the official brand stores.
You can read more about what is the difference between a designer and niche fragrances here.
How I Ranked Fragrances Houses
My main focus in this list is based on men's and unisex perfumery and only on the mainstream releases, you could easily find in any fragrance retail shop.
It would be unfair the include both mainstream and exclusive lines that could compete with niche fragrances and triumph over most of them.
For the orientation, here's what's included on this list:
Pillar and mainstream men's releases only
No exclusive/private label lines
Fragrances that can be easily purchased retail and online
Fragrance brands with more than a single successful line
Each house will be given a score from B to A+ and a detailed explanation of why they made the list, and why have I included them.
Honorable Mentions
With every list, someone's not gonna make the cut, and so is the case here due to various reasons. Some are just missing that "something" to be included, while others focus on a single line such as Jean-Paul Gaultier, Mugler, and Viktor&Rolf.
Two big houses that deserve to be on this list, but due to their reputation as being more niche than a designer, and not being accessible everywhere are Comme des Garcons and Costume National.
Those who want to see how a designer creates niche fragrances should make Comme des Garcons and Costume National at the top of their list.
I believe that you should also keep a close eye on these three brands which may also get included in the list in the future:
ZAHAROFF: The man behind the brand Zaharoff is George Zaharoff who has been all over the internet in the perfume community for a couple of the last years. The reason why this brand is not on this list is not because the releases are not good. On the contrary, they are much better than you might think, but the brand has just started to expand its line, and I'm holding my final opinion until I try more stuff from the brand. You can read about my take on Zaharoff Signature Pour Homme here.
MONTBLANC: I love the Montblanc house for everything they did, and they do it well. Except for the Individuel and a few others, most of their offering is somewhat inspired-by perfumes, and no matter how good and affordable they are, I cannot include them here which doesn't mean you should skip this fragrance house. You can take a look at my take on one of the best designer releases from the last decade, Montblanc Explorer here.
VERSACE: By not seeing Versace on this list just shows you how big is the competition in the designer realm. Man Eau Fraiche, Pour Homme, Dreamer, and Dylan Blue are just some of the great fragrances from Versace house that everyone should check out. The number 10 on this list was actually the pick originally intended to appear here, but due to their past offerings, they just barely made the list.
Designer Perfume Brands: The List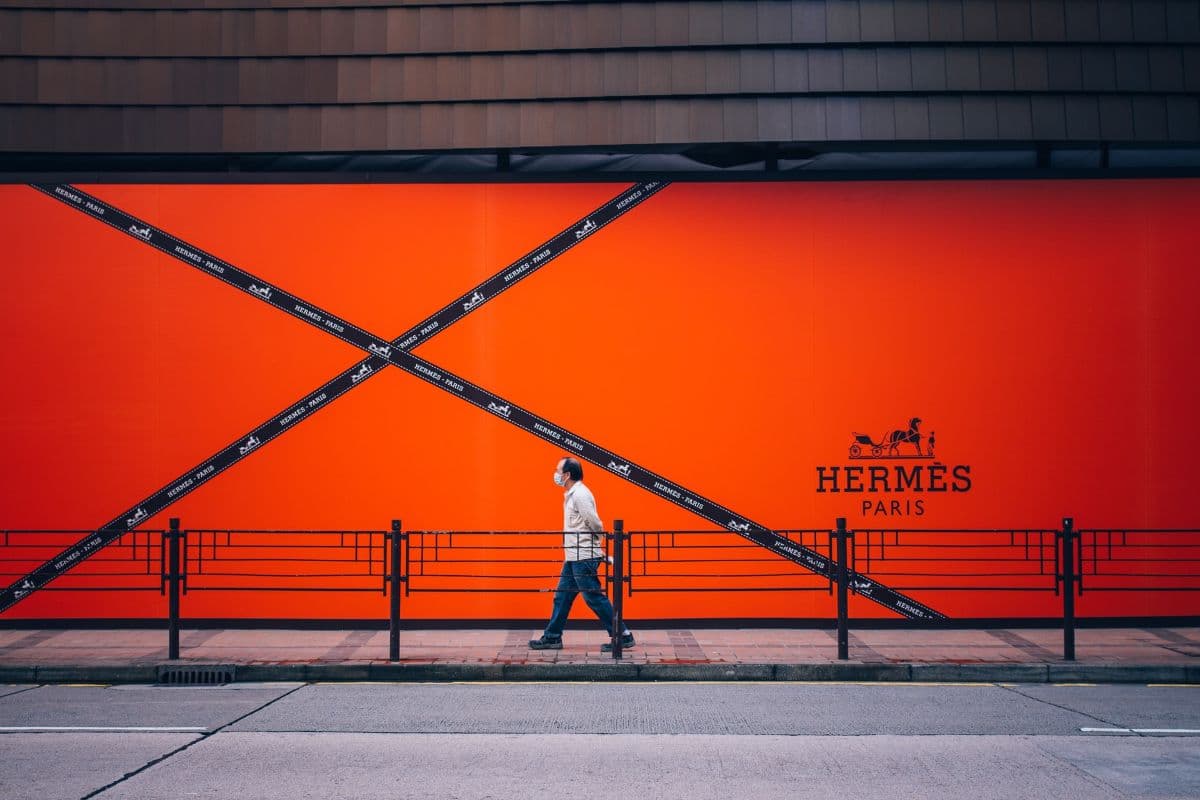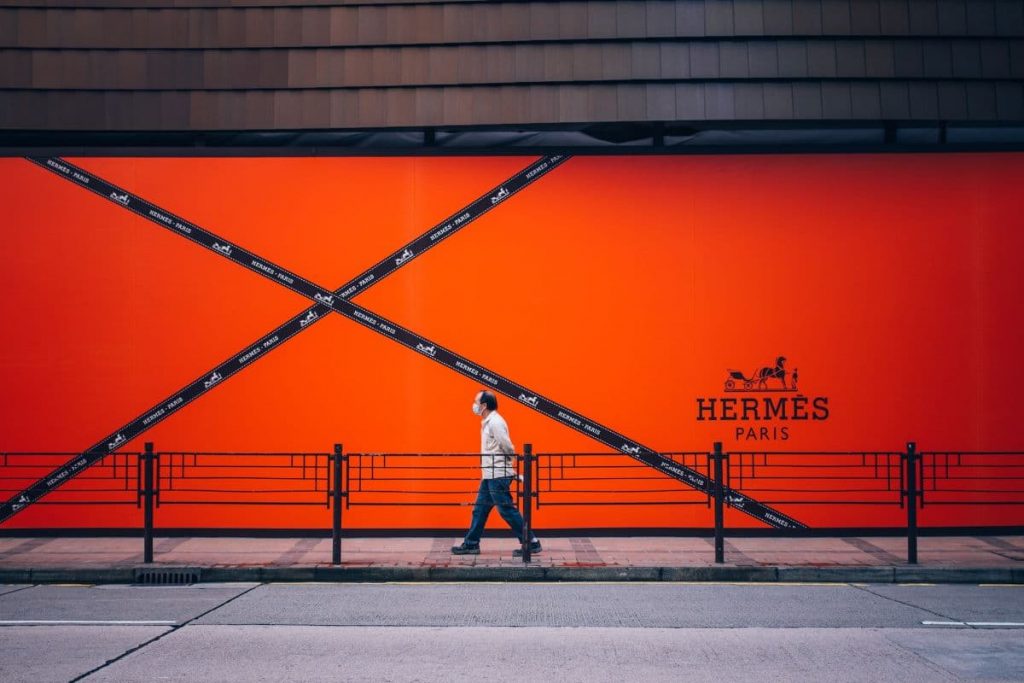 The following top fragrance houses have been picked from my past experiences, and where do I believe where they stand right now.
Some cuts had to be made, and many of my favorite fragrance brands didn't make the final 10. To get out the most of this list, I encourage you also to explore other perfumes from the mentioned brands, and other fragrance houses as well.
This list has been made in order from the best to the least good.
1. Christian Dior
The Holy Grail perfume brand, and the one to rule them all if we consider only the mainstream releases. Dior has been always one of my favorite brands, and I do prefer Tom Ford just a little bit more, but that's with Private Blend included.
With so many great and most importantly, quality releases that they deliver every couple of years, and set the standards to the highest possible scale, Dior is the ultimate number 1 fragrance designer brand.
All around the world, consumers have embraced Dior fragrances as their favorite perfume choice. Dior offers a wide product range, targeted for every demographic and occasion.
Not that many fashion brands are so praised and loved for everything they have done as Dior is.
BEST RELEASES
Dior Homme Intense – a floral woody fragrance released in 2011. The main notes include Iris, Ambrette, and Lavender. The lasting power is 8 – 10 hours with moderate projection.
Dior Sauvage Eau de Parfum – a citrus-oriental fragrance released in 2018. The main notes include Ambroxan, Sichuan Pepper, and Bergamot. The lasting power is 8 – 10 hours with moderate projection.
DIOR'S HOLY GRAIL SCENT – FAHRENHEIT
Why have I picked Fahrenheit: In my opinion, Fahrenheit is the best ever men's designer release of all time. I cannot stress enough how well it smells, even after more than 30 years of its release.
Dior rarely destroys their fragrances by reformulations, and Fahrenheit still smells great. The "gasoline" accord might have been toned down a little bit and given a mandarin orange note a the top to shine more, yet I believe that the latest formations have balanced Fahrenheit to perfection.
This is a perfect "bad boys" scent, but due to the blending perfection, anyone can rock this one almost anywhere and in any season.

Read the full review here.
THE REASON TO BUY DIOR PERFUMES: Best overall quality and wide range of perfume selection.
BRAND'S VALUE FOR MONEY: 10/10
BRAND SCORE: A+
2. Tom Ford
There has been the perfume world before Tom Ford, and there is the perfume world since Tom Ford. My all-time favorite fragrance brand altogether, Tom Ford produces the best perfumes in the world.
It doesn't even matter if you love their Private Blend more than the signature line, each and every Tom Ford fragrance exudes an air of quality rarely anyone can match.
In my humble opinion, what Guerlain was for the 20th century, that's what Tom Ford is for the 21st. Many niche brands copy Tom Ford, but there can only be one.
Sometimes, it is funny to read about the niche brands praising their expensive blends and ingredients and then comes a new Tom Ford release composed mainly of aroma chemicals that smells ten times better.
For example, it is enough to see how big were Yves Saint Laurent and Gucci fragrance releases while Tom Ford was creative director there, and what happened after he left.
But, I have to be fair and say that if we only count the designer releases, Dior is just a small bit better, and that's why Tom Ford is my number 2 pick.
BEST RELEASES
Tom Ford Grey Vetiver – a citrus woody fragrance released in 2009. The main notes include Vetiver, Grapefruit, and Oakmoss. The lasting power is 8 – 10 hours with moderate projection.
Tom Ford Noir Extreme – a spicy oriental fragrance released in 2015. The main notes include Kulfi, Vanilla, and Cardamom. The lasting power is 8 – 10 hours with moderate projection.
TOM FORD'S HOLY GRAIL SCENT – OMBRE LEATHER
Why have I picked Ombre Leather: The re-release of Ombre Leather 16 is my favorite designer release of the 2010s, and I would go as far as to say, it is in the top 3 of my designer releases ever.
I cannot get enough of this long-lasting smooth leather fragrance. I have finally found a more affordable alternative for Tuscan Leather, and it is from the same house which equals – the same quality ingredients.
The main notes of suede leather, cardamom, and jasmine are blended to perfection, and finally, I can say that you can avoid Tuscan Leather clones and go straight for this one.
I also want to emphasize that if you are already thinking about purchasing Ombre Leather, now is the time to do so while the first formulation is still available and treat yourself with the smoothest leather fragrance ever created.
THE REASON TO BUY TOM FORD PERFUMES: Niche quality at designer prices, and a status symbol.
BRAND'S VALUE FOR MONEY: 10/10
BRAND SCORE: A+
3. Guerlain
For some, Guerlain house is the most favorite perfume artisan of all time, and that is understandable. Are they designer or are they a niche brand?
It really doesn't matter. Guerlain is a way of life. More than just scented alcohol-water we like to call perfume.
The oldest fragrance brand on this list has created so many fantastic perfumes and probably the best perfume ever created – Shalimar. So, why is Guerlain only third here?
Guerlain was run by the Guerlain family until 1994 when it was bought by the LVMH. I'm not the only one who noticed that this fateful event changed the way Guerlain created perfumes afterward.
That, and the fact that the last great scent they released was L'Instant de Guerlain Eau Extreme, which was back in 2005.
Nonetheless, Guerlain is Guerlain, and Guerlain doesn't make bad perfumes. Sadly, it became an underrated house for the new generation of consumers, and I highly encourage you to check out the Guerlain perfume selection.
BEST RELEASES
Guerlain Vetiver – a citrus woody fragrance released in 1961. The main notes include Vetiver, Tobacco, and Bergamot. The lasting power is 4 – 6 hours with moderate projection.
Guerlain L'Instant de Guerlain Pour Homme Eau de Parfum – a woody oriental fragrance released in 2015. The main notes include Cacao, Patchouli, and Star Anise. The lasting power is 8 – 10 hours with moderate projection.
GUERLAIN'S HOLY GRAIL SCENT – HABIT ROUGE EDT
Why have I picked Habit Rouge: I could have included other scents from Guerlain, but I guarantee that from Guerlain's designer release, there is no better perfume than the legendary Habit Rouge.
Created by master perfumer Jean-Paul Guerlain in 1965 as a tribute to the dressage of horses, Habit Rouge embraced a "dandy man" who lives his life to the fullest.
Today, Habit Rouge represents everything we love about French perfumery and still sells like hotcakes. Does it smell a little bit dated in the 2020s? Sure it does.
Does this mean you should skip it? Of course not. Not trying Habit Rouge, is like not knowing perfumery 101, and you know what? I bet that you'll like Habit Rouge more than most of the mainstream releases today.
THE REASON TO BUY GUERLAIN PERFUMES: The best representation of artisanal French perfumery at an affordable price point.
BRAND'S VALUE FOR MONEY: 10/10
BRAND SCORE: A+
4. Chanel
Chanel is a house with which I have a love/hate relationship. On the one hand, they are the number one brand of all time for ladies' perfumes, but on the other, they become lazy with men's line.
For more than ten years now, all they release is flanker after another flanker of Bleu de Chanel. Yes, we know that Bleu started the whole "blue" genre, and is probably along with Dior's Sauvage the best interpretation of that genre, but come on.
It is time to move on and do something else. I want them to succeed, and no, you are not losing your mind by rarely seeing anyone ever mentioning Chanel on the best lists. People want something new, and something equally great as Bleu.
While I'm being somewhat harsh to Chanel, I cannot ignore the importance of this house, top-notch ingredients, and all the great genre-defining perfumes I and millions of other people still enjoy.
Thus, this year, Chanel takes fourth place which is a slippery one if something doesn't change soon.
BEST RELEASES
Chanel Allure Homme Sport – an aquatic fragrance released in 2004. The main notes include Orange, Sea Notes, and Aldehydes. The lasting power is 6 – 8 hours with moderate projection.
Chanel Egoiste – a woody oriental fragrance released in 1990. The main notes include Sandalwood, Rose, and Cinnamon. The lasting power is 4 – 6 hours with moderate projection.
CHANEL'S HOLY GRAIL SCENT – BLEU DE CHANEL EDP
Why have I picked Bleu Eau de Parfum: Of everything Chanel has ever released in the men's side of perfumery, only the Bleu line truly defined a genre which is still popular up to this date.
This is why I opted for Bleu de Chanel Eau de Parfum which improves just enough from the original to make it a better fragrance.
This enhanced version is more sensual, oriental, and not as spicy as the original. This complex and versatile fragrance is ideal for almost any occasion, and season and I recommend it best for the work environment.
If you are getting tired of all the Sauvage clones, and still haven't checked out the one which started it all, now is a perfect time. Just keep in mind that Chanel's fragrance cost is in the niche territory, so for those on a budget, look out for smaller sizes and decants.
THE REASON TO BUY CHANEL PERFUMES: High-quality ingredients and a status symbol.
BRAND'S VALUE FOR MONEY: 9/10
BRAND SCORE: A
5. Hermès
Just like Chanel, Hermes has become quite relaxed with the release of numerous flankers since the departure of the great Jean-Claude Ellena.
Of all the designer perfume brands mentioned on this list, I'm cheering for Hermes the most for their grand comeback which still ain't happening.
With the latest release of H24, it looks like we will just have to wait a little longer since I believe that the future Eau de Parfum could be a home run for Hermes.
What I like the most about Hermes is that in almost every single release they do, there is a certain "airy" quality about perfume, and no other fragrance house seems to be able to catch that feeling as Hermes does.
I also think that it's not fair to Christine Nagel, who is the new in-house perfumer of Hermes to receive so much negative feedback from the fragcomm.
It takes time to master the perfume trade, and she will get there.
BEST RELEASES
Hermès Voyage d'Hermes – a spicy woody fragrance released in 2010. The main notes include Cardamom. Lemon, and Tea. The lasting power is 4 – 6 hours with moderate projection.
Hermès Equipage – a floral woody fragrance released in 1970. The main notes include Oakmoss, Carnation, and Pine. The lasting power is 8 – 10 hours with moderate projection.
HERMES HOLY GRAIL SCENT – TERRE D'HERMES
Why have I picked Terre d'Hermes: I cannot say enough praise for Terre d'Hermes. A magnum opus created by legendary perfumer Jean-Claude Ellena is widely accepted by the fragrance community as the best modern perfume ever released.
The fragrance itself is deceptively light, with orange, mineral notes, and vetiver working together and giving a sense of being in nature. I like how deep and transparent at the same time Terre is and is currently my number one choice for the office.
Terre dances the fine line between being ethereal and rich and what a magnificent dance that is. Young or old, please do yourself a favor, and sample Terre.
Read the full review here.
THE REASON TO BUY HERMES PERFUMES: The best citrus/woody and transparent perfumes in the designer realm.
BRAND'S VALUE FOR MONEY: 9/10
BRAND SCORE: A
6. Giorgio Armani
Now that we have covered all the legends, it gets more interesting which fragrance brand takes which place. It took me a while to decide which house will take sixth place, but seriously, it had to be Armani.
You may not know this but, Acqua di Gio is the best-selling men's perfume of all time. Armani fragrances are trendy, and popular, and their compositions are almost on the same level as Tom Ford and Dior.
What I like about them is that there is something for everyone. Do you want a fantastic clubbing scent? You have it. A nice work-friendly fragrance? You got it, and so on.
The price is higher than your usual designers, but when you consider it all, it is well worth it. I have also included Emporio Armani here, which is basically the same brand as Giorgio Armani.
BEST RELEASES
Emporio Armani Stronger With You Intensely – an oriental fragrance released in 2019. The main notes include Toffee, Cinnamon, and Vanilla. The lasting power is 10 -12 hours with great projection.
Giorgio Armani Armani Code Profumo – an oriental spicy fragrance released in 2016. The main notes include Amber, Tonka Beans, and Leather. The lasting power is 10 – 12 hours with great projection.
ARMANI'S HOLY GRAIL SCENT – ACQUA DI GIO PROFUMO
Why have I picked Acqua di Gio Profumo: Hands down, this is the best designer aquatic fragrance ever released.
While it stays on the same path as the original, that final touch that skyrocketed it to stardom was the inclusion of incense and slight dirtiness of patchouli.
The fragrance symbolizes the merging of sea waves with black rocks, and I have to say that they are right. Profumo is a deep aquatic experience for hot summer days, where you wouldn't know what to wear.
The scent also works as a great summer clubbing scent as well, since it garners compliments like crazy. I call Acqua di Gio Profumo La Dolce Vita of the perfume world.
THE REASON TO BUY GIORGIO ARMANI PERFUMES: Best designer aquatic fragrances on the market.
BRAND'S VALUE FOR MONEY: 9/10
BRAND SCORE: A
7. Prada
My first experience with Prada was with Infusion d'Homme, ten years or so. I couldn't believe how they managed to capture the scent of expensive soap in the bottle. I was mindblown, and that's the least to say.
Now, after many Prada bottles, I understand the whole philosophy around their perfumes. People, especially in Italy, want to smell clean and fresh. The whole Italian perfumery is based around this.
My favorite Italian fragrance house is Acqua di Parma, and they almost exclusively do just that. But hey! You don't have to pay Acqua di Parma price for that kind of quality. The alternative is Prada.
Many of Prada's fragrances are based around expensive-smelling soapy and oriental scents you can get for a decent price. The in-house perfumer of Prada is Daniela Andrier and boy, she is a master of the perfume trade.
BEST RELEASES
Prada Amber Pour Homme – an oriental musk fragrance released in 2006. The main notes include Saffron, Myrrh, and Musk. The lasting power is 8 – 10 hours with moderate projection.
Prada Luna Rossa Sport – an oriental fragrance released in 2015. The main notes include Vanilla, Lavender, and Tonka Beans. The lasting power is 8 – 10 hours.
PRADA'S HOLY GRAIL SCENT – L'HOMME
Why have I picked L'homme: In my opinion, Prada Luna Rossa Extreme is the best-ever perfume Prada has ever released, but since it is discontinued, I have to agree with others and say that L'homme is the next best thing from Prada.
A clean and ultra-inoffensive floral oriental fragrance that works for anyone and anywhere. The fragrance is dominated by Iris, Neroli, and Amber notes that last a long time, but project moderately which means, it is a great office scent.
It literary smells like high-quality soap that you bathed in while staying at some expensive hotel in Dubai. Of all the mentioned fragrances here, L'homme comes with the safest blind-buy recommendation.
THE REASON TO BUY PRADA PERFUMES: The best high-quality soapy fragrances you can buy.
BRAND'S VALUE FOR MONEY: 10/10
BRAND SCORE: B+
8. Paco Rabanne
The designer house Paco Rabanne targets the younger consumer demographic and is probably the king in that area.
I cannot remember a fragrance brand that dominated the "clubbing scents" better than the guys at Paco Rabanne. It all started with now finally being recognized as a great creation – 1 Million, and I bet that the latest release Phantom will be popular as well.
Fragrance enthusiasts who want something else than sweet and oriental scents will be pleased to hear that Paco Rabanne has something for them as well. For example, Paco Rabanne Pour Homme, and XS.
BEST RELEASES
Paco Rabanne Invictus – a citrus aquatic fragrance released in 2013. The main notes include Sea Notes, Grapefruit, and Bay Leaf. The lasting power is 12+ hours with great projection.
Paco Rabanne 1 Million Prive – a spicy oriental fragrance released in 2016. The main notes include Cinnamon, Tonka Beans, and Tobacco. The lasting power is 10 – 12 hours with great projection.
PACO RABANNE'S HOLY GRAIL SCENT – 1 MILLION
Why have I picked 1 Million: In all my years as a perfume enthusiast and collector, only one other perfume has come close to the popularity of 1 Million, and that is Dior's Sauvage.
Back in 2008, almost every single youngster and even older gentleman wore 1 Million in Croatia. Initially dismissed by the perfume community, now stands as one of the most important releases in the 21st century.
At the time, the new combination of clashing citrus, spicy, and sweet notes was something completely new in the men's fragrance selection, and it quickly grew to become a clubbing king, which it still is.
Like it or not, you can thank 1 Million for pawing a way to the whole sweet gourmand genre today.
THE REASON TO BUY PACO RABANNE PERFUMES: The king of the clubbing scent genre.
BRAND'S VALUE FOR MONEY: 9/10
BRAND SCORE: B
9. Yves Saint Laurent
The golden years of Yves Saint Laurent are long gone. Back in the early to mid-2000s, if you asked anyone which were their favorite designer perfume brands, there was a high chance Yves Saint Laurent would be on the number one spot.
For a brand that created some of the most beloved men's fragrances such as Opium, Kouros, Jazz, M7, and Rive Gauche to come where it is now. Well, some things have gone wrong over the years.
Don't get me wrong, Yves Saint Laurent still does good perfumes, and if it was otherwise, they wouldn't be on this list.
But, it makes me sad to think, how once the best designer fragrance brand that gave Chanel and Dior a run for their money is now just an alright designer.
On the positive side, Yves Saint Laurent is the brand that I root for the most for the return to its former glory. Someone needs to shake things up in the designer world.
Hopefully, they will find someone of the caliber of Tom Ford again as their creative director in the near future, because I want to see those quality releases again.
BEST RELEASES
Yves Saint Laurent Kouros – an aromatic musk fragrance released in 1981. The main notes include Civet, Honey, and Leather. The lasting power is 8 – 10 hours with moderate projection.
Yves Saint Laurent M7 Oud Absolu – a woody oriental fragrance released in 2011. The main notes include Oud, Myrrh, and Mandarin Orange. The lasting power is 6 – 8 hours with moderate projection.
YVES SAINT LAURENT'S HOLY GRAIL SCENT – LA NUIT DE L'HOMME
Why have I picked La Nuit de L'homme: If I'm being completely honest with you, I was never a big fan of La Nuit de L'homme. There was always something overly synthetic about it, to never make me buy a full bottle.
The scent itself is a nice combination of spices such as cardamom, caraway, and aromatic woody lavender that comes with subtle performance.
I do know that it is probably the number one choice for romantic close encounter scenarios, but I'm going to give you two alternatives which in my opinion are better perfumes from the same genre and work equally well on the same occasions:
THE REASON TO BUY YVES SAINT LAURENT PERFUMES: Great selection of older releases.
BRAND'S VALUE FOR MONEY: 8/10
BRAND SCORE: B
10. Dolce & Gabbana
I admit. I had a hard time deciding which fragrance brand would take the tenth place, and if I did this article at a later date, it might have been someone else.
Dolce & Gabbana is one strange and capable house. We have seen it all, and we know they can do masterpiece perfumes.
The thing that is holding them down from reaching the stars is the annual releases of mediocre flankers that are there just to make quick few bucks.
One thing I have noticed about D&G as well is you should particularly take a closer look at some of their average-rated flankers. Some of them are true gems.
BEST RELEASES
Dolce & Gabbana Light Blue Sun – a citrus ozonic fragrance released in 2019. The main notes include Ozonic Notes, Grapefruit, and Musk. The lasting power is 8 – 10 hours with moderate projection.
Dolce & Gabbana Pour Homme Intenso – a woody aromatic fragrance released in 2014. The main notes include Lavender, Tobacco, and Hay. The lasting power is 6 – 8 hours with moderate projection.
DOLCE & GABBANA'S HOLY GRAIL SCENT – THE ONE EAU DE PARFUM
Why have I picked The One Eau de Parfum: By some kind of unknown magic, The One has avoided the fate of many other popular perfumes that got copied and released as a different fragrance.
Dolce & Gabbana knew what were they doing back in 2008 when they hired Olivier Polge, who is one of the most talented perfumers in the world.
The guy shook the whole perfume world by creating the most balanced spicy tobacco and amber fragrance. You can buy a niche, or you can buy a designer. I still bet that in this genre, The One Edp will be your favorite of the bunch.
In a perfect world where the EDT version was better projecting and lasting fragrance, I would recommend that you buy the original version, but it is not, and this denser and longer-lasting composition has just enough to be a better release altogether.
THE REASON TO BUY DOLCE & GABBANA PERFUMES: Great selection of hidden gem perfumes.
BRAND'S VALUE FOR MONEY: 8/10
BRAND SCORE: B
Conclusion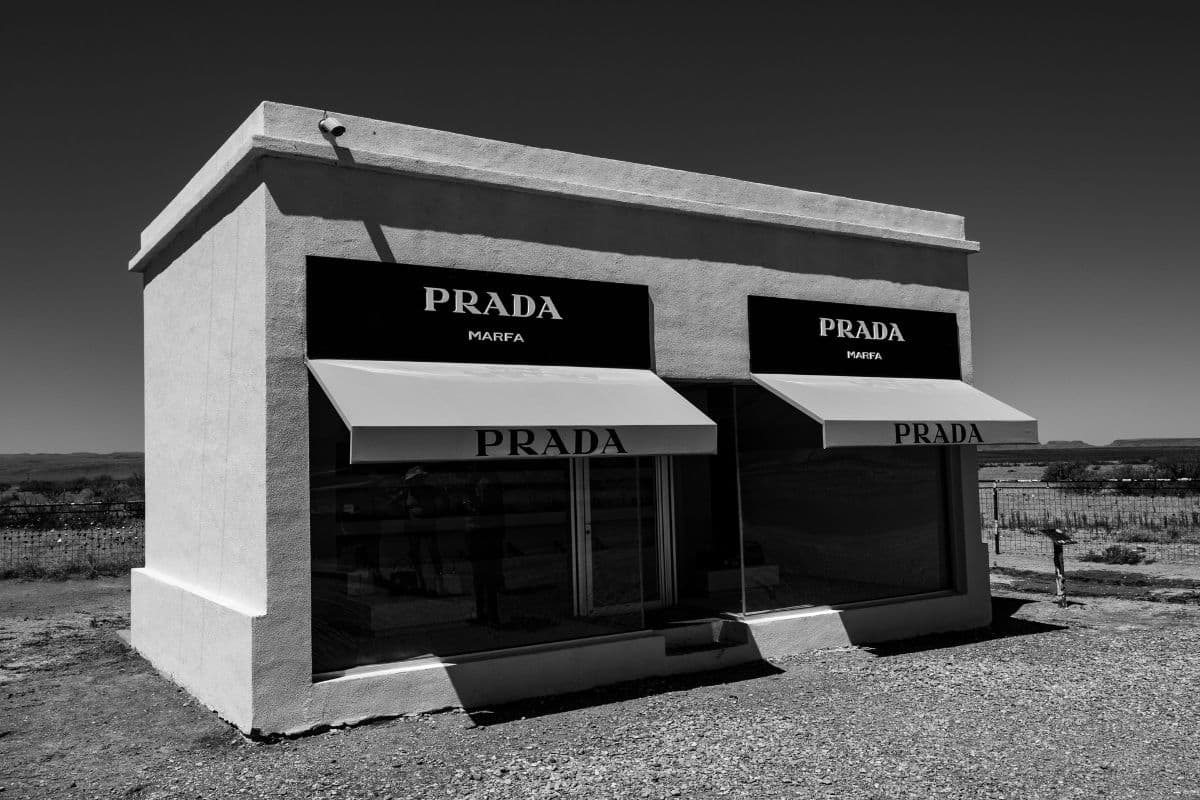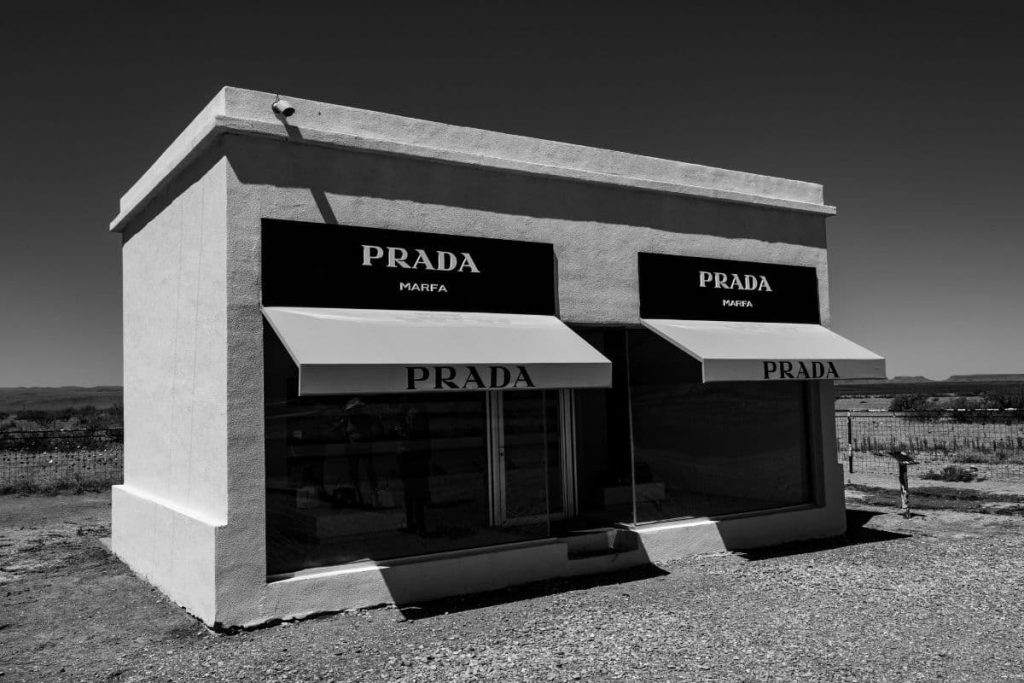 With only 10 designer perfume brands to select, obviously, some didn't make the final cut. This is why I encourage you whenever you are in a perfume shop, to try some of the less known brands and see how they work for you.
Such one house is Lalique an affordable brand that does niche quality stuff for cheap. but only has one great line, and I avoided placing brands that do this. I guess I love diversity.
So, where to go from here? Before you start blindly buying everything from this list, go out and at least sample the mentioned holy grail scents from the mentioned fragrance brands.
That's the best thing you can do, and in this way, you will expand your perfume knowledge and taste.
In case you have tried everything on this list, let me know in the comment section below what are your thought about the brands I have included here, and let's start a conversation.
In case you are in wonder whether you should consider buying any of the perfumes on this list, it's always good to take a look at Scent Grail's S.P.A. Signature Factor Guide.
It is easy to use and the most relevant perfume buying guide on the web. This way, you can check out if a particular fragrance is worth checking out, and potentially find your signature perfume.
If you have enjoyed this post, find out more Scent Grail articles about perfumery, check out top lists, and other helpful reviews via links below:
REVIEWS
TOP LISTS
SCENT GRAIL LEARNING CENTER
Until next time, have a great time and keep smelling like a million bucks!
Best, Marin!
#scentgrail #scentgrailtribe
Scent Grail on Social Media: Facebook | Twitter | Instagram | Pinterest
Your number one source for Holy Grail Signature Scents.

– Marin Kristic