Jo Malone Oud & Bergamot Cologne Intense is a citrus woody fragrance for men and women. Perfumer Christine Nagel created the fragrance in 2010 as a part of the Cologne Intense line.
Jo Malone high-end niche fragrance house is still quite a mystery to me since I've only tried a few other fragrances from the line.
The general concept of the house is to offer simpler perfumes with mostly natural ingredients with light performance and to make them easily mixed and layered with other fragrances from Jo Malone.
By layering two or more fragrances, a customer is able to create something new and a more personal experience. Knowing the concept of the brand, I was able to give it a more open-minded review, and think more about what it that is trying to achieve.
Regardless of the above-mentioned statement, I do believe that Jo Malone fragrances target a specific and more casual audience that is not bothered by the complexity of niche fragrances.
Be passionate about your product – Never be frightened to show your true feelings and emotions, and don't be afraid to let your personality shine through your brand. This brings realness and allows your brand to have a personal heartbeat.

JO MALONE
Jo Malone Oud & Bergamot in three words: VERSATILE – WEAK – ACCESSIBLE
Affiliate Disclosure: As an Amazon Associate I earn from qualifying purchases. Purchasing via provided links/banners comes at no additional cost to you. Scent Grail only recommends products and/or services that are insightful and helpful to readers. For more info please read Affiliate Disclaimer.
Don't have the time to read the review right now? No worries! Here are my 5 quick takes:
Easy-to-wear summer oud fragrance
Created in 2010 by Christine Nagel
A great starting point for anyone wanting to know how oud smells like
Lasts around 4 – 6 hours with soft projection
The serious lack of performance for an oud-based fragrance and you could do much better at a lower price point
The main question that comes to my mind is whether Jo Malone Oud & Bergamot is the right fragrance for the Scent Grail reader, the one that strives to have the best of the best. Let's find out.
Scent Grail content is free for anyone to use without anything hiding behind the paywall. If you would like to help me do more great articles like this, you can donate via PayPal. Much appreciated.
Brand and Perfume History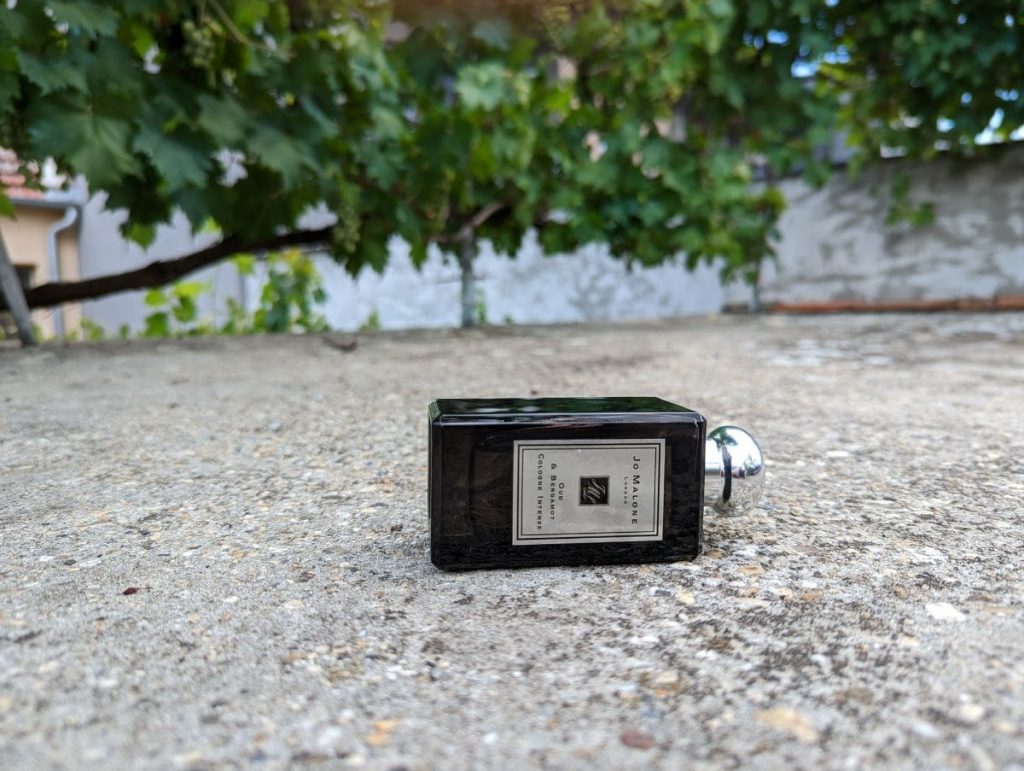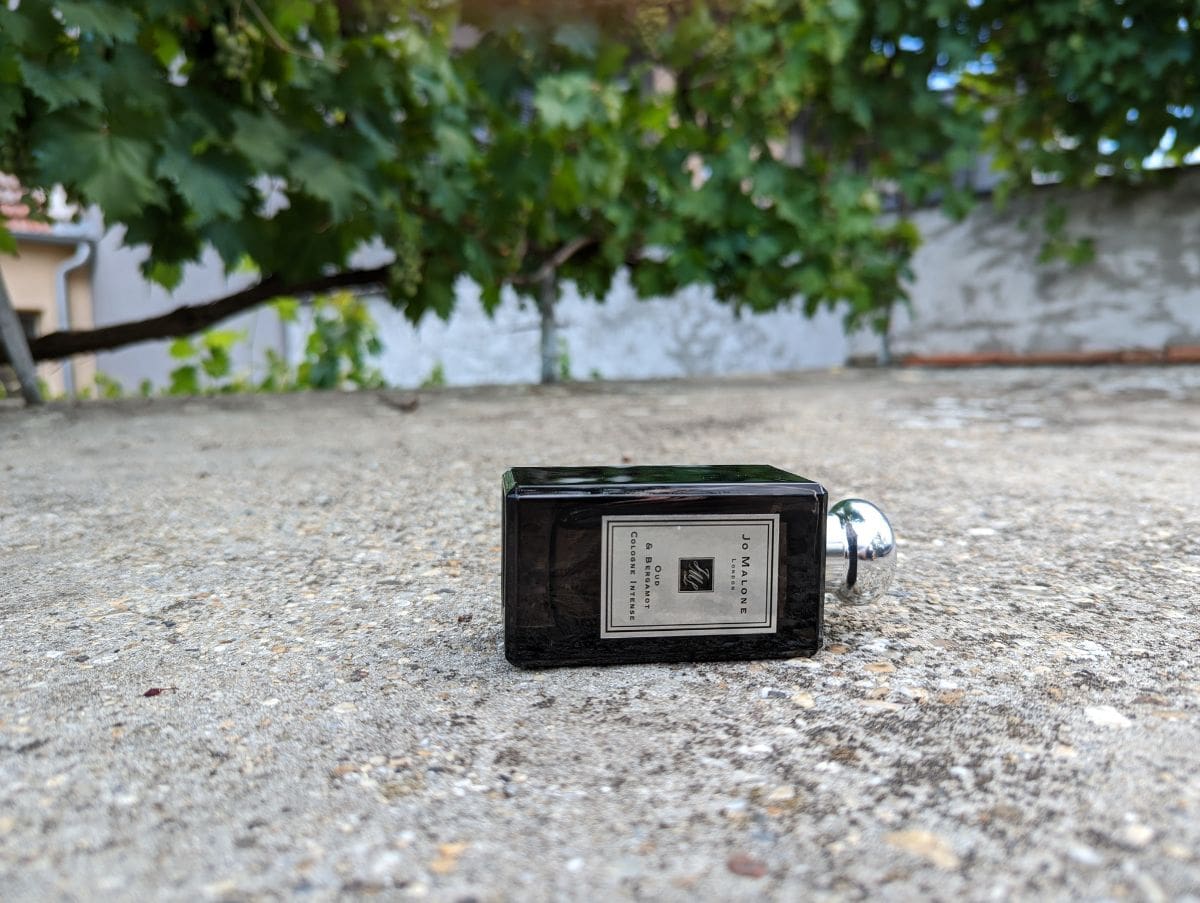 In the fragrance community, Jo Malone as a whole rarely comes nowhere near the top 10 niche fragrance brands.
It may seem strange but without a real performance on the level of at least Eau de Toilette, the house is often dismissed as a gimmick niche brand and one for a casual customer who wants something expensive and kinda natural smelling.
While the truth is always somewhere in the middle, let's not forget that Jo Malone is a great storyteller, a well-accomplished perfumer that had to shed sweat and tears before selling Jo Malone company to The Estée Lauder Companies in 1999.
For that reason, I'm not surprised at all how good Jo Malone's business is doing.
Jo Malone London History
Story of Jo Malone London from the official website: "At Jo Malone London we're proud of our British roots. Whether it's picturesque villages, rolling hills, and windswept beaches, or the latest in art, culture and design, we're inspired by the best of British. Scents synonymous with Britain: bluebells, King William pears, oak trees, and lavender, infuse our products and light up our imaginations. Everything we do is shot through with a distinctive British wit, creative flair, and sense of charm and elegance.
We know that we have a responsibility to protect our environment and to take a considered approach when creating our products. It's a work in progress but we are committed to do better, working to center responsible practices that lessen our environmental impact at the heart of our company. Kindness is woven through the fabric of everything we do; from recycled and recyclable packaging, to our commitment to making products in facilities that celebrate the use of renewable energy and seek to reduce emissions, to better transparency around our responsibly sourced ingredients and respect for local communities and the environment. We are constantly reviewing our sustainability standards to ensure they are ever evolving. And, as a company with a proud British heritage, we are determined to deepen our commitment to Made in Britain through our production and ingredient selection."
Jo Malone London is a British cosmetics company founded by Jo Malone in 1990. The brand is most known for its candles, perfumes, bath and body products, and room fragrances.
The Estée Lauder Companies acquired the company in 1999 for an undisclosed amount. Malone continued to work for the brand as creative director until 2006, after which she founded Jo Loves in 2012.
The brand has multiple stores across the world and continues to be one of the most profitable beauty brands.
Jo Malone Oud & Bergamot Story
Oud & Bergamot is a citrus woody fragrance by Jo Malone done by the in-house perfumer of Hermès Christine Nagel in 2010, who still does a lot of the fragrances for the brand.
Christine Nagel was inspired by the fragrant heritage of the Middle East while creating this perfume.
The brand lists only bergamot, cedarwood, and oud as notes. The fragrance is available in 9 ml, 50 ml, and 100 ml Cologne Intense flacons, accompanied by Oud & Bergamot solid scent.
Perfume theme
A note from the brand: "Precious oud, reframed. The mysterious, smoky character of this revered wood, central to Middle Eastern fragrance traditions, radiates with the clarity of crisp bergamot and orange. Hypnotic. Alluring."
Notes and Classification
Perfumer: Christine Nagel
Perfume Oil Concentration: Eau de Cologne Intense
Fragrance Type: Citrus Woody
Release Date: 2010
Target Audience: Unisex
Masculine/Feminine: 70% – 30%
Most dominant notes: Bergamot, Oud, Virginia Cedar
Age Group: 20+
Seasons: Spring, Summer, and Fall
Occasions: Leisure, Business, Sport
Longevity and Sillage: 4 – 6 hours with soft projection
The recommended number of sprays: 8 – 10
Compliments: Medium
Likeability: High
Uniqueness: 2/5
Value for money: 7/10
Accords: Citrus, Woody, Aromatic
Reviewed batch code: B69 – June 2019
Holy Grail Scent Rating: B
Sample/Buy/Pass: Sample
PERFUME NOTES
Top notes: Bergamot, Amalfi Lemon, Orange
Heart notes: Oud
Base notes: Virginia Cedar
Perfume Presentation
The Cologne Intense line from Jo Malone comes in unified elongated black bottles which are slick and stylish.
While I wouldn't say that Jo Malone has my favorite fragrance bottle design, it certainly ain't worn like for example, Serge Lutens fragrances are.
One great thing about this whole line is that the bottles are actually see-through and you can always tell how much fragrance is left inside.
The atomizer is surprisingly weak and shoots small bursts of perfume which require more sprays than usual to get an equal amount of perfume than some other niche fragrances.
The rounder and shiny silver cap is made out of a combination of metal and plastic and has some heft to it.
The box is classic shoe box-like that comes with a nice touch of bow tie which I adore and keep my fragrance samples inside.
All in all, the presentation is nice, but nothing special you'll go crazy about.
My Experience With Perfume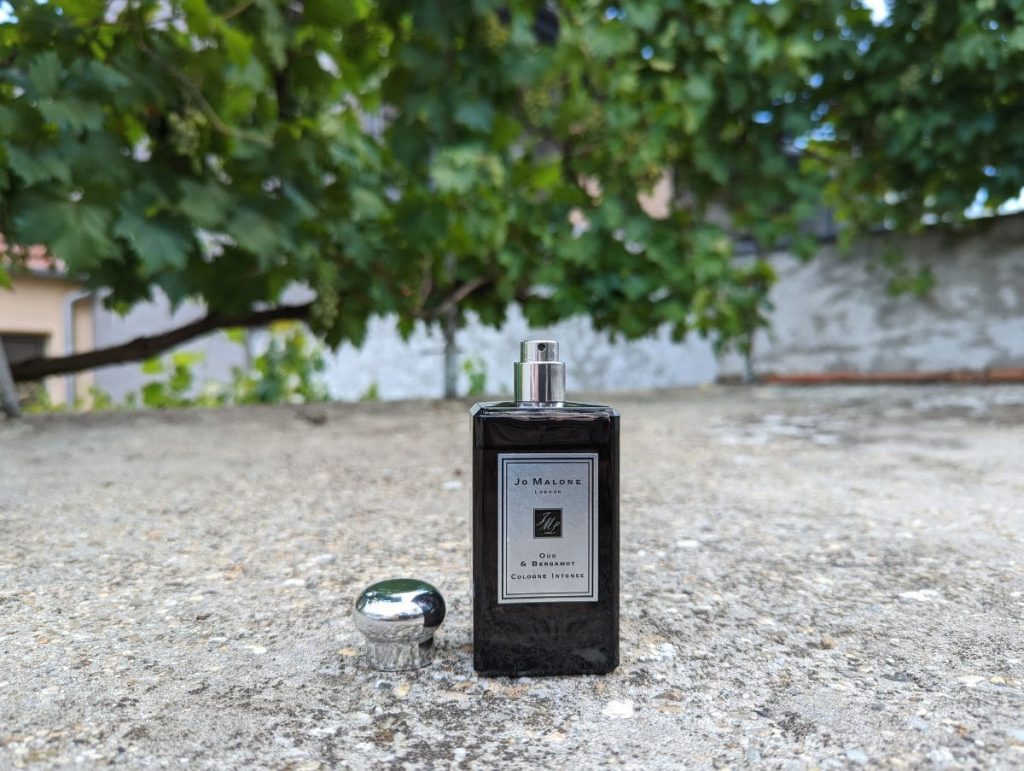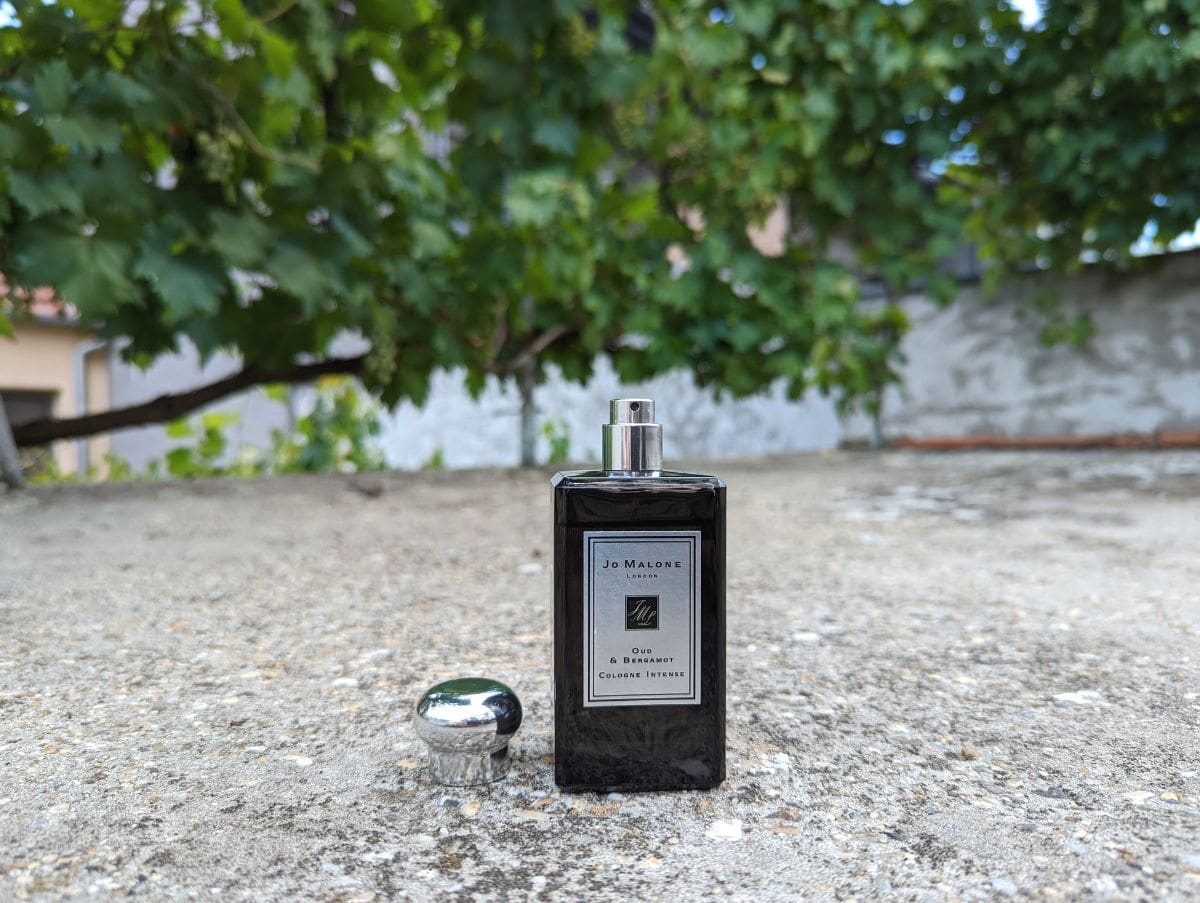 Now, the meat and potatoes of the fragrance, and the main question, is this fragrance for you? As a serious fragrance enthusiast, and hobbyist, I have to say that this one left much to be desired in the performance section.
Depending on who you ask, the lack of complexity may also seem like an issue, but for others, it may be just the thing they are looking for in a summer fragrance.
Top Notes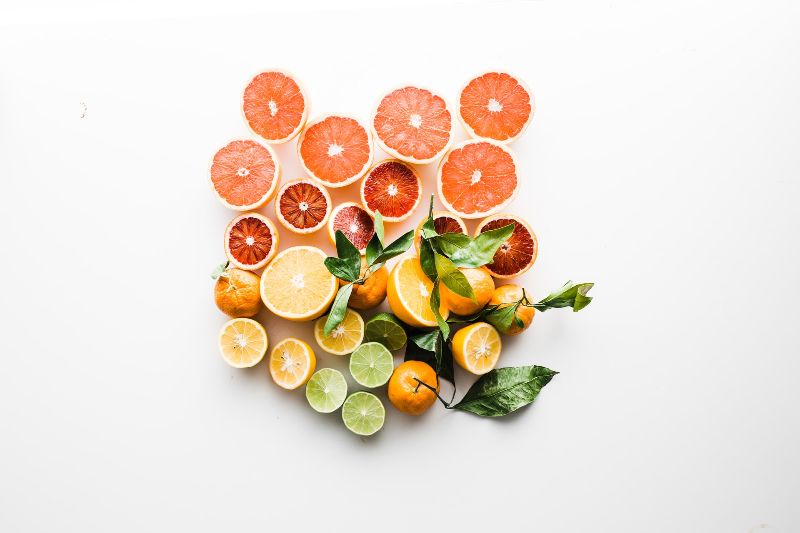 Bergamot
Amalfi Lemon
Orange
The fragrance starts promisingly strong with a natural-smelling combination of bergamot, lemons, and orange, paired with hints of petitgrain to give it a slight floral touch.
The initial strong blast settles down quite quickly which is a shortcoming of many Jo Malone fragrances which rarely push far from the applied place.
While not a weakling, this lack of performance will be a deciding point whether is this perfume worth more than $150 USD in the 100ml variant.
The reason why is say this is because it's the only viable option with most Jo Malone perfumes since you are gonna go through the bottle fast in order to keep the performance at the minimum point of not thinking about whether have you just wasted money on scented water.
The bergamot found here reminds me of Montblanc Explorer.
Heart Notes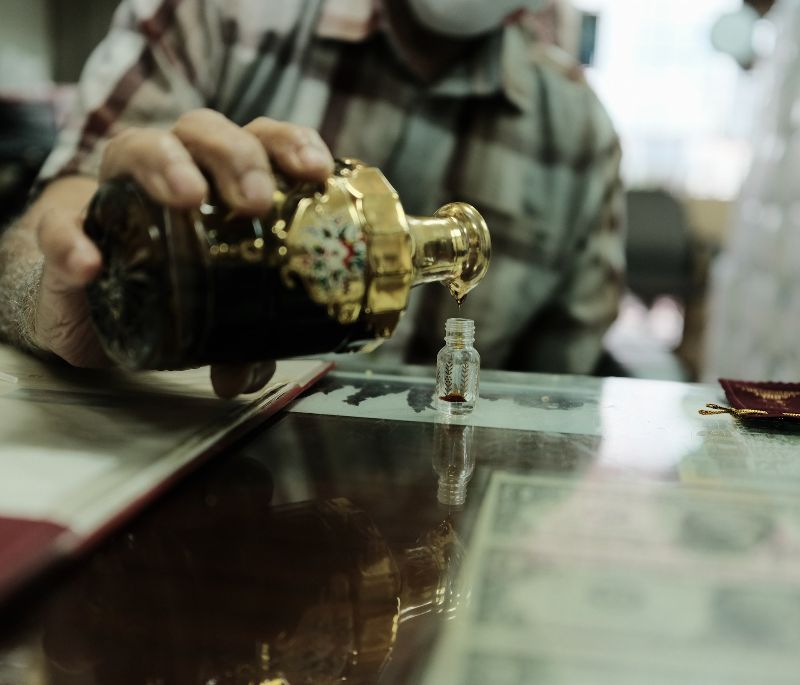 In the heart notes, the fragrance reveals more woody nuances with oud being the most prominent accord. I say accord since the oud found in this fragrance is not natural, no matter what Jo Malone sales associates are trying to tell you.
At this price point, there is almost zero chance to get the real thing in fragrance since real agarwood is more expensive than gold these days.
For anyone familiar with oud accords found in popular fragrances such as Tom Ford Oud Wood, or Yves Saint Laurent M7 Oud Absolu.
The oud here can have certain smokiness, and woody qualities that brings me up to my next point.
One interesting thing happens while the fragrance is still in the middle stage, I don't know why but it strongly reminds me of the dry down of Creed's Aventus. The similarity is uncanny.
Base Notes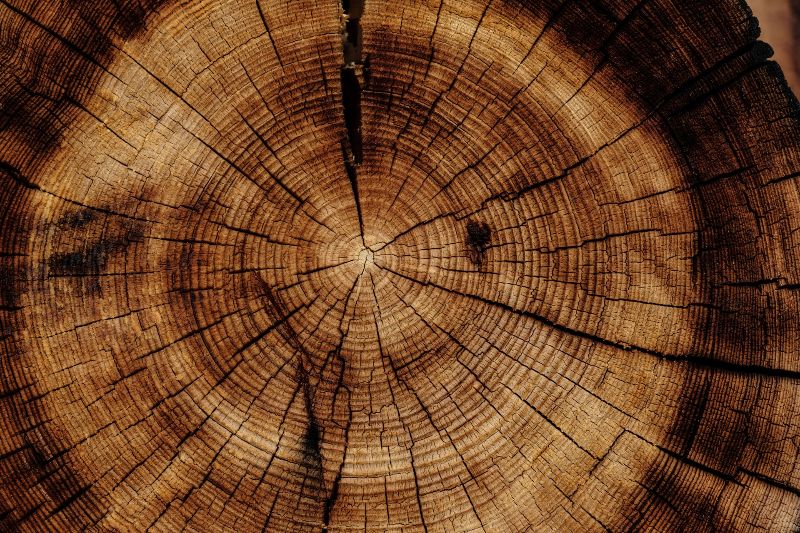 In the dry down, what are you left with is a nice cedarwood, traces of herbal spiciness, and a touch of aromatic quality.
The cedarwood here is a straight Iso E Super molecule found in other superstar fragrances such as Escentric Molecules 01, and Dior Homme 2020.
I just wish that the concentration of Iso E Super was higher since it would round up the scent and give it more body.
With Molecule 01, I have no such problems, and the overdose of cedarwood would greatly benefit this creation.
I understand the whole concept of Jo Malone's house, and if looking at just the scent itself, it smells great and would be one of my most used summer scents if the performance wasn't terrible as it is.
Performance
Reading this review, it is not a secret that the performance of this perfume will be deciding factor in whether should you buy it or not.
I do get about 4 -6 hours of performance on average on milder days but only as a skin scent. The light wafts you'll get are only detectable in the first hour or so. After that, I recommend keeping with you a small decant and respraying whenever needed.
Also, you cannot overspray Oud & Bergamot, and I recommend liberally spraying yourself both on clothes and skin.
LONGEVITY: 4 – 6 hours with soft projection
PROJECTION: Low
SILLAGE: Low
Target audience and compliments
Oud & Bergamot is marketed as a unisex fragrance. It leans more on the masculine side, but ladies could wear it as well due to the intimate projection, and sillage that sits closer to the skin.
Don't expect any comments or compliments beyond the first hour of wearing this scent since no one will be able to smell you. Not a bad thing for fragrance-sensitive work environments and fragrance lovers who like softer perfumes.
AUDIENCE: Unisex
AGE RANGE: 20+
COMPLIMENTS: Medium
When & Where
You could wear this fragrance basically anywhere and anytime. I feel that due to weaker performance, work, and casual settings work best during the milder seasons of the year.
Since the oud here is clean and woody without smelling dirty, Oud & Bergamot fits in most situations one could find him or herself.
SEASONS: Spring, Summer, and Fall
OCCASIONS: Leisure, Business, Sport
DRESS CODE: Casual, Sporty
Uniqueness and value for money
One more thing where this perfume fall short is the uniqueness and value of what you are getting. The scent itself is super pleasant, and safe, and doesn't cross that territory of smelling odd and somewhat dirty for which oud fragrances are known.
But, for the exact reasons, and the lack of real substance, you are most likely overpaying for what you are getting. The only solution here is to either enhance it by layering with Molecule 01, or layer with other Jo Malone fragrances.
UNIQUENESS: 2/5
VALUE FOR MONEY: 7/10
Pros and Cons
Here are some better and weaker parts of this perfume:
Pros
Nice smelling western oud that's accessible to beginners
The citrus combination is refined and natural-smelling
Ideal summer fragrance for those who are generally sensitive to strong perfumes
Cons
Overpriced
The serious lack of performance for an oud-based fragrance
You could do much better at a lower price point
Not for serious fragrance enthusiasts
Collection & Similar Perfumes
Jo Malone Oud & Bergamot is a fragrance from the Cologne Intense line which currently consists of one Oud & Bergamot flanker:
Jo Malone London Oud & Bergamot Rich Extrait – a citrus woody fragrance released in 2017. The main notes include oud, bergamot, and amber. The lasting power is 4 – 6 hours with moderate projection.
Similar Perfumes:
Atelier Cologne Emeraude Agar – a woody floral fragrance released in 2016. The main notes include oud, Turkish rose, and eucalyptus. The lasting power is 8 – 10 hours with moderate projection.
By Kilian Straight to Heaven – a woody spicy fragrance released in 2007. The main notes include Virginia cedar, patchouli, and rum. The lasting power is 10 – 12 hours with moderate projection.
Frequently Asked Questions
Here are the answers to the most popular questions asked about this perfume.
What does Jo Malone Oud and Bergamot smell like?
Oud and Bergamot by Jo Malone London smell like sparkly citruses, infused by smoky touches of agarwood(oud), and a clean and dry smell of cedar.
Is Jo Malone Oud and Bergamot unisex?
Jo Malone Oud & Bergamot is marketed as a unisex fragrance. The fragrance was created by Christine Nagel and was released in 2010 as a citrus woody perfume.
What is the most popular scent of Jo Malone?
The most popular perfume of Jo Malone is Myrrh and Tonka. The fragrance is classified as an oriental fragrance with main notes of myrrh, tonka, and lavender. The lasting power is 8 – 10 hours with moderate projection.
Is Jo Malone worth the hype?
Jo Malone produces interesting and versatile simpler niche fragrances which are worth the hype for anyone searching for easy-to-wear natural smelling perfumes with softer performance.
How do you make Jo Malone fragrance last longer?
To enhance the performance of Jo Malone London perfumes, always apply fragrance both on the skin and on clothes. Layering with Escentric Molecules Molecule 01 greatly improves any Jo Malone fragrance, and gives it a boost of woodiness.
Conclusion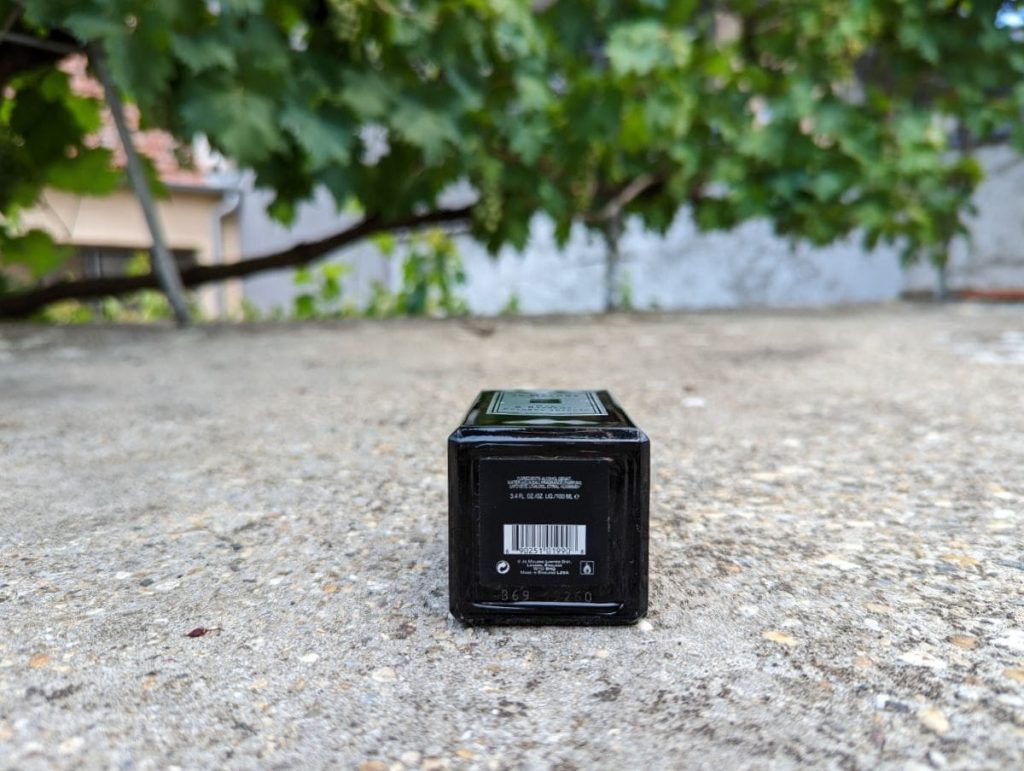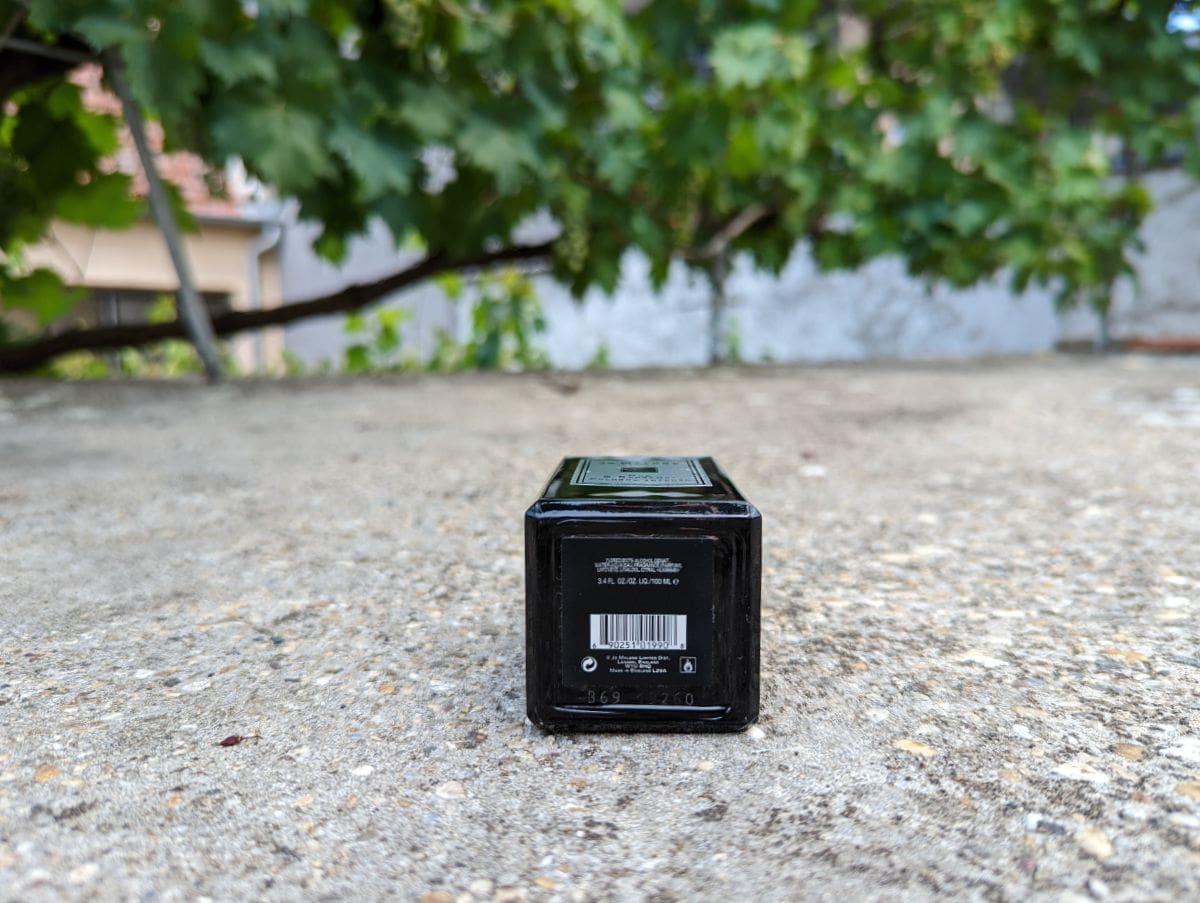 To be fair, I'm not an ideal customer of Jo Malone's Oud & Bergamot, and I can understand all the hype behind this fragrance house.
It is also a safe blind buy for almost anyone who is just starting to get into the oud game and a nice twist since it's one of the rare oud-based fragrances you could actually pull off in the summer.
But, regardless of that, the sheer lack of performance is what will stop 90% of fragrance enthusiasts from ever purchasing a full bottle of this scent. The Rich Extrait version improves the performance issue slightly, but that one is even more expensive and has less value for money than Oud & Bergamot.
What are your thoughts about Jo Malone London Oud & Bergamot? Have you tried it? Do you like it? Let's start a conversation and let me know in the comment section below.
In case you are in doubt about whether you should consider buying this fragrance or not, it's always good to take a look at Scent Grail's S.P.A. Signature Factor Guide.
It is easy to use and the most relevant perfume buying guide on the web. This way, you can check out if a particular fragrance is worth checking out, and potentially find your signature perfume.
Find out more Scent Grail articles about perfumery, check out top lists, and other helpful reviews via the links below:
REVIEWS
TOP LISTS
SCENT GRAIL LEARNING CENTER
Until next time, have a great time and keep smelling like a million bucks!
Best, Marin!
#scentgrail #scentgrailtribe
Scent Grail on Social Media: Facebook | Twitter | Instagram | Pinterest
Your number one source for Holy Grail Signature Scents.

– Marin Kristic