Back in 2013 – 2014, if you have asked me how many YouTube fragrance reviewers did I watch daily, the number would have been much bigger than it is now.
The main reason is a decline of interest from my side which I'll go into further detail just a little bit down below.
As the YouTube fragrance community has grown significantly during the last five years or so, so has the quality content unfortunately declined.
While this article is not meant to bash anyone's hard efforts and their perfume knowledge since I know that it takes so much effort with sampling, and research to stay relevant, my interests have shifted to the written word.
Scent Grail was originally imagined as a YouTube channel, and after seeing how many new YouTube fragrance reviewers pop out on daily basis, the decision shifted to a blog without any regrets.
YouTube is still one of the most popular ways to get information about your favorite fragrances, and it is not excluded that sometime in the future I'll offer YouTube content as well.
Let me know in the comment section below what are your 3 favorite Youtube Fragrance reviewers of all time?
Affiliate Disclosure: As an Amazon Associate I earn from qualifying purchases. By purchasing via provided links/banners comes at no additional cost to you. Scent Grail only recommends products and/or services that are insightful and helpful to readers. For more info please read Affiliate Disclaimer.
How I Shifted From Watching Youtube Fragrance Reviewers To Creating Content Myself
If you have been following the Scent Grail blog for some time now, you know that I have been in the fragrance game for a long time now, one way or another.
From reviewing fragrance on other fragrance websites, meeting up with fragrance enthusiasts, and sampling thousands of fragrances. Experience comes from doing the stuff you like without stopping.
For anyone who has just started this hobby, my advice would be to sample as many things as you can and to trust your nose. In time, you'll learn and expand your knowledge.
In the golden age of the YouTube fragrance scene that lasted from 2012 until early 2016, most of the reviewers took their time to experience the product properly, and only then gave it a review.
Many of these guys truly excited us about hidden gems, new and fantastic releases without trying to sell you anything.
I personally have to thank some of the original fragrance crew for introducing me to some of the best fragrances of all time.
According to Statista article, during the last decade, just in the UK, perfume manufacturers sold over 50 million liters of perfume, so perfumes aren't going anywhere anytime soon.
As with any great civilization, or in this case, the perfume community, there is a time of growth and the time of decline.
People have recognized the monetary potential of the YouTube platform, namely in the fragrance genre around 2016, and started using that to their advantage.
Somewhere during that time, the steady growth of the new fragrance reviewers started to open up their channels. At this point, I was completely burned out from fragrances, the same old top lists, and reviews that seemed to copy each other with the same recycled information.
So, what I did? I took a break from everything for a good year or so, to reset myself, and enjoy other things in life. I wasn't happy with my perfume collection as I once was, and it seemed like it was going into fragrance addiction territory.
I moved to Ireland for half a year, without trying out nearly anything. When I came back to Croatia, I was still having a hot and cold relationship with perfumes and it took some time before I returned to my hobby.
And here we are. The idea about my own YouTube channel that ended turning into a full-blown website has formed in 2019, created in 2020, and hopefully, it's here to stay.
My enthusiasm about perfumes has never been stronger, and the idea that I can help other fragrance enthusiasts with finding their signature perfume is what keeps me going.
Here are some of the people that didn't make the list for one reason or another that are guilty of liking my hobby even more:
Tim Swetcoff
Fragrance Bros
Redolessence
Bottom Note
Max Forti
Please keep in mind that while I'm only subscribed to the guys listed down below, that doesn't mean I won't check out other reviewers and their opinions from time to time. I support everyone's hard work.
And, lastly, we all have our tastes and opinions which means that we can watch whatever we like. Without further ado, here are the 12 YouTube fragrance reviewers that I still watch.
Robes08
There is one guy in the YouTube fragrance community who has been there almost from the beginning. Marc from the Robes08 channel started back in 2009 and has paved the way for many future reviewers.
Many successful reviewers thank Marc personally for starting their fragrance journey, myself included, and he is the only fragrance reviewer that I'm still watching since 2013 and haven't got bored yet.
Marc's unique style of taking a couple of years to experience and sample fragrances before doing a review is something other reviewers should look up to.
As far as I can remember, he's the first one to talk about Jean-Paul's Gaultier Le Male and Lancome Hypnose.
At the end of 2020, Marc went on a hiatus and is expected to return sometime in 2021. In my opinion, Marc is the greatest fragrance reviewer of all time.

REVIEWING SINCE: 2009
BEST THINGS ABOUT ROBES08: He is only one of the few reviewers that take time to test perfumes. Marc has heard the community and diversified content in the last couple of years.

You can check out Marc's channel here.
Joy Amin
Joy is what I call a "rare bird" within the fragrance community. Humble, kind, and excited about his work, and the only one on this list that reminds me somewhat of what Marc did back in the early 2010s.
I love his "raw" style of him talking to a phone without any sort of editing. What I also like about his channel is the desire to review everything from affordable and expensive scents. Clones, and whatnot.
Some of the fragrances I've purchased based on Joy's reviews were Bentley for Men Intense and Armaf Shades Wood. Check out my review of Bentley for Men Intense here.
One thing that Joy does differently from others is his non-fragrance related topics where we can see his more personal side, and everything from his daily goals, and personal life.
Joy has over 2000 review's on his channel at this point in time. Congrats! Joy is probably the best fragrance reviewer after Robes08.

REVIEWING SINCE: 2016
BEST THINGS ABOUT JOY: His passion for perfumes and dedication.
You can check out Joy's channel here.
Smelling Great Fragrance Reviews
Sebastian went to a couple of channels and name changes which, unfortunately, I cannot remember anymore, but were very similar to the current name.
I love his perfume knowledge, the way he explains everything related to perfumery, and the funny guests he brings to the channel.
If you are looking for someone with vast knowledge about niche perfumes, Sebastian is the top choice. I have purchased Mancera Cedrat Boise based on his opinion.
REVIEWING SINCE: 2012 – 2013
BEST THINGS ABOUT SEBASTIAN: Knowledge about niche perfumery, and channel guests.
You can check out Sebastian's channel here.
Scent Land
"Scent Land, the land of scent". Boy, I love that line, and I wish I have something catchy as that in the future. Chris from Scent Land is your choice for everything classic, and hidden gem related.
The guy knows all the good stuff from the '70s and the '80s. Always funny, and never gets "pushy" as he likes to say.
After Marc and Sebastian, Chris is probably the only one I watch that long. While he doesn't have as many subs as some other fragrance reviewers do, he is perfume crème de la crème when it comes to knowledge.
I have purchased Aramis Havana, and Versace L'homme based on his recommendations.
REVIEWING SINCE: 2014
BEST THINGS ABOUT CHRIS: He is the best when it comes to classic fragrances, and discovering the best affordable hidden gems.
You can check out Chris channel here.
MrSmelly1977
Dan is a classy English gentleman I always look up to when in a search for modern masterpieces with a classic twist.
I love the little intros he does before his videos, and the down-to-earth approach he has. I would have missed smelling a lot of stuff if it wasn't for him.
Furthermore, he is the sole reason I have found one of my best fragrances of all time which is Acqua di Parma's Colonia Essenza. You can check out my review of Colonia Essenza here.
Dan has launched his own fragrance called Gravitas Pour Homme in 2020 which I hope to review sometime in the future if I get a chance to get my hands on it.
MrSmelly is probably best known for hyping up Creed's Bois du Portugal.
Check out Gravitas Pour Homme here. Congratulations Dan on the successful perfume launch!
REVIEWING SINCE: 2016
BEST THINGS ABOUT DAN: His dedication to learning more about perfumery and taking risks with hunting vintage fragrances.
You can check out Dan's channel here.
U Smells Good
Eugen from U Smells Good channel is your source for everything Chanel, Serge Lutens, Frederic Malle, and Guerlain related.
He is a fellow Croat, living in Canada without a hair on his tongue. In the last year or so, he took a more moderate approach with a self-reflect style which I like, and appreciate.
Eugen's wacky Top Ten lists that have nothing to do with actual lists, off the beat topics, his passionate dislike for fragrance clones, and visits to perfume shops is what I like about him.
REVIEWING SINCE: 2014
BEST THINGS ABOUT EUGEN: more in-depth approach abut the fragrance community, and willingness to get real and personal
You can check out Eugen's channel here.
The Scentinel
There is something I like about Pep from the Scentinel channel that is pure and likable. Pep is no stranger to reviewing everything from cheap to expensive.
What differs him from others is search and exposure for the brands that deserve more attention. He is well-spoken and explains perfumes in-depth with a simple style.
Pep doesn't try to sell you anything and is always reminding you that you should test the perfume on yourself before any sort of purchase, which I like and also do as well.
I also like the diversity he offers, from lists, scents of the month, occasional live streams, and perfume comparisons.
REVIEWING SINCE: 2017
BEST THINGS ABOUT PEP: Always learning, down to earth, and is no stranger to question his previous choices and opionions.
You can check out Pep's channel here.
ZoopyGoogins
I know that Zoopy will have a good laugh when he sees his name here. But, yeah. I love his channel and everything he has done so far.
While he doesn't have that many videos on his channel, every single one is done with such care that it deserves your view.
Classic scents, affordable stuff, and occasional hidden gem are what Zoopy does the best. Please, continue releasing new reviews.
Because of Dan and the confirmation from Zoopy, Acqua di Parma's Colonia Essenza is in my collection.
REVIEWING SINCE: 2018
BEST THINGS ABOUT ZOOPY: the coverage of unknown affordable perfumes and "beast-mode" classics
You can check out Zoopy's channel here.
Wafts from The Loft
Here we have another case of classy English gentleman's, but with a twist. These two reviewers are literary reviewing and sharing their perfume knowledge from the loft which is probably a church.
They are no stranger to covering unknown niche stuff, women's perfumes, new releases, and talking about making their own perfume.
I love how they talk(both of them sound like opera singers), how they present and share their personal experiences, and show their emotions while talking.
They are the first ones I look up to if I'm searching for niche perfumes. Seriously, if you still don't know about these two likable guys, check them out.
REVIEWING SINCE: 2018
BEST THINGS ABOUT WAFTS FROM THE LOFT: rare niche stuff, and interviews with perfumers.
You can check out Wafts from the Loft channel here.
Smells Good
Are you looking for a YouTube perfume reviewer that covers everything from middle-eastern perfumes up to the most expensive stuff, but without being pushy, A.C.'s Smells Good is a channel for you.
If you are looking for great perfume top lists on YouTube, this channel is the best. I love how he always puts something different than you'll usually find on other channels, and I hope that he'll continue this way.
Based on his recommendation, I have purchased Guerlain's Shalimar and Histories de Parfums Fidelis. You can check out my full review of Guerlain Shalimar here.
REVIEWING SINCE: 2017
BEST THINGS ABOUT A.C.: best top lists on YouTube, and rarely joins the hype train pushed by other reviewers
You can check out A.C.'s channel here.
Maximilian Heusler
Max is an intriguing guy that we rarely see on the camera but excels at his perfume knowledge. Always accurate, and always willing to tell you more about perfume, creators, and perfume brands.
Never have I tried a fragrance that he praised and ended in disappointment. Until recently, Max has been a very active part of the fragrance community, but it seems that he took a hiatus recently.
Based on his recommendation, I have purchased Dior Eau Sauvage Parfum.
REVIEWING SINCE: 2013
BEST THINGS ABOUT MAXIMILIAN: the sheer amount of additional information provided in every video.
You can check out Maximilian's channel here.
Exotic Scents
Last but not least, we have Nikhil from Exotic Scents. I love his relaxed approach to fragrances, and the joyfulness he shows in every video.
Arabian scents, Indian brands, French, Italian, attar's, you name it. He covers it all. While still being a hidden gem within the community, due to his passion for perfumes, Nikhil already has over 50K of subscribers on his channel.
Also, if you want to know how to recognize the best frankincense and oud in the world, he is your guy. I have purchased Davidoff Leather Blend based on his recommendation.
REVIEWING SINCE: 2016
BEST THINGS ABOUT EXOTIC SCENTS: coverage of middle-eastern perfumes, and raw perfume materials.
You can check out Exotic Scents channel here.
Conclusion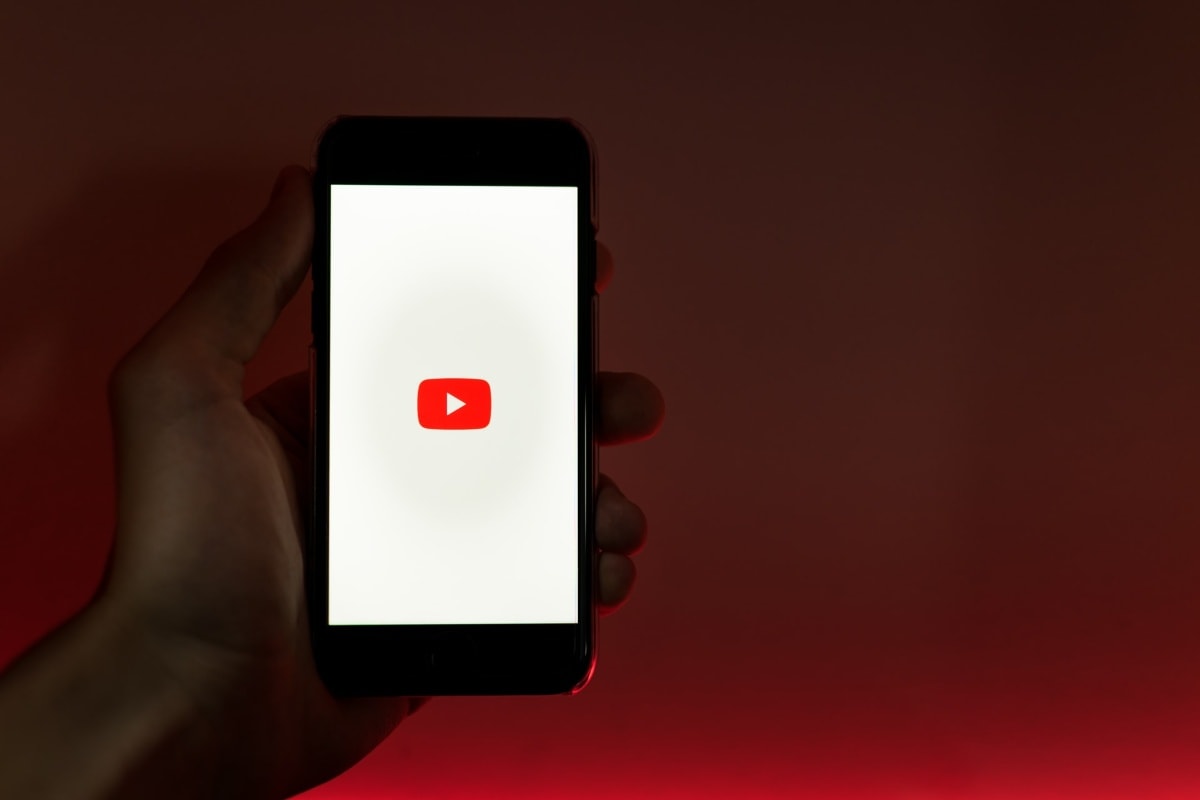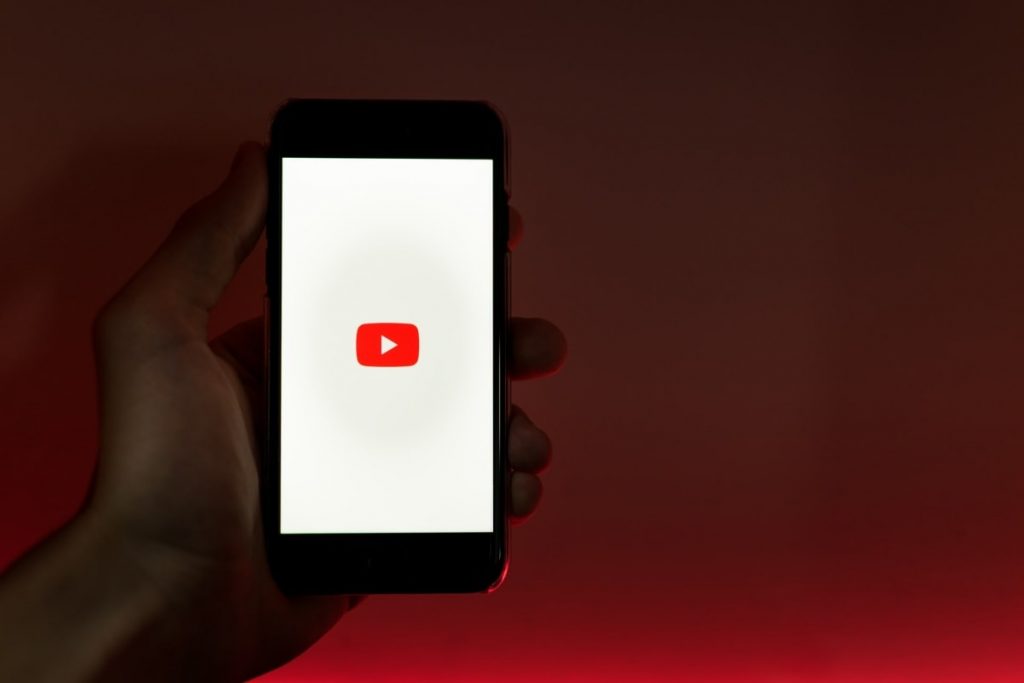 These were my picks when it comes to the best YouTube fragrance reviewers that I still watch. You might have been surprised not seeing some other popular guys on this list, but that's just life.
Now that I'm officially a part of the reviewing the scene, my free time has switched to more productive time, and while I'm not subscribed to other reviewers, once in a while I'll watch their videos as well.
With this article, I hope that more people will found about some great YouTube reviewers.
Find out more Scent Grail articles about perfumery, check out top lists, and other helpful reviews via links below:
REVIEWS
PERFUME LISTS
SCENT GRAIL LEARNING CENTER
Until next time, have a great time and choose your scent wisely!
Best, Marin!
#scentgrail #scentgrailtribe
Scent Grail on Social Media: Facebook | Twitter | Instagram | Pinterest
Your number one resource for Holy Grail Signature Scents.

– Marin Kristic