As we are slowly but surely wrapping up 2021, I have prepared for you a series of articles based on one year of a fragrance enthusiast's life, starting with my best and biggest fragrance discoveries.
Now, with just a couple of weeks before 2022, I want to share with you the information that 2021 was my best year, fragrance-wise.
Never before have I tried so many things, never had I purchased so many fragrances before in just 365 days. As I'm wrapping up this crazy year, this comes as a perfect closure to such a great story I hope you'll enjoy.
In only about a year and a half, Scent Grail has become one of the biggest breakthrough perfume blogs and even got featured in the Starter Story article about 13 Trending Fragrance Connoisseur Businesses to Watch in 2021, all that thanks to you.
All the articles I'll write in the following weeks will be "freestyle", and personal, which is something I never want to lose, no matter how big or small this blog becomes in the future.
I do believe that staying authentic and close to your audience is key to success. No matter how you take it, writing is not only about the "successful" content. It is about sharing my experience with readers that keeps me motivated and on the right path.
We are all on this fragrance journey together, and while it lasts(hopefully, a long time), let's make it fun and not overly serious.
Affiliate Disclosure: As an Amazon Associate I earn from qualifying purchases. This way, I get commissions for purchases made through links in this post. By purchasing via provided links comes at no additional cost to you. I only recommend products and/or services that are insightful and helpful to readers. For more info please read Affiliate Disclaimer.
How I Picked My Fragrance Discoveries
Straight away, let me tell you that of everything new I have tried this year, only one perfume was released or better say re-released this year.
Fragrances I knew before, but only acquired now are also absent from the list, since I wanted to keep things fresh.
By fresh, I had to make the rule of including only those scents that impressed me the most. The ones which impressed me by the first sniff, and later turned out a disappointment will be on another list, which is a whole different story I can't wait to share with you as well.
So, yeah….no Tom Ford Ombre Leather, Tom Ford Tobacco Vanille, or Serge Lutens Chergui this time. All the great stuff you have to try if you still haven't.
Now, let's what I prepared for you this time.
1. Tom Ford Costa Azzurra
A note from the brand: Costa Azzurra captures the easy sensuality of a purely uninhibited escape. The exhilarating aroma of sea air, fresh aromatic notes, evergreens and citrus set the scene and mingle with deeper woody scents – a crisp medley of cypress, oaks and aromatics.
Who would like Costa Azzurra: This is great. This is how to release a designer perfume but with niche ingredients. Costa Azzurra does everything, and even more, you could possibly ask from a great summer scent.
I have compared the original Private Blend edition and this Signature Line re-release and they are almost the same. Depending on which bottle you want, they are both worth having in the perfume collection.
Costa Azzurra reminds me somewhat of Giorgio Armani Acqua di Gio Profumo and Tom Ford for Men but done much better. That "Tom Ford effect" as I like to call it is something only seen in Tom Ford perfumes, and Costa Azzurra delivers.
Probably the scent I have been impressed with the most this year, and that says a lot if you consider it is a woody-aquatic fragrance.
I would advise not believing the notes since there is zero Oud and Seaweed here. The scent is composed of juicy citruses at the top, gentle woods in the heart, and sea-salty incense in the base.
Perfumer: Yann Vasnier
Perfume Oil Concentration: Eau de Parfum
Fragrance Type: Citrus Aquatic
Release Date: 2021
Most dominant notes: Driftwood, Lemon, and Seaweed
Target Audience: Unisex
Age Group: 20+
Seasons: Spring and Summer
Occasions: Any occasion
Longevity and Sillage: 6 – 8 hours with moderate projection
Compliments: High
Likeability: High
Uniqueness: 4/5
Value for money: 10/10
Accords: Aromatic, Woody, Aquatic
2. Acqua di Parma Colonia Club
A note from the brand: Enjoy the delicate fragrance of the eau de cologne Colonia Club that Acqua di Parma created for men. Elegantly dynamic and fresh, the Colonia Club scent is characterized by original top notes of neroli, mint, and galbanol.
The energetic vitality of the mint and the freshness of the galbanol give a new spicy perspective to the traditional Colonia.For the gentleman who experiences life with passion!
Who would like Colonia Club: I like Colonia Club more than I really should. Since I'm not a big fan of those old-school green macho perfumes from the 1970s, I was truly amazed at how good Club smells.
Is it the most natural mint note you have ever smelled in perfume, or that hint of salty and musky ambergris in the base notes, I'm still trying to decide.
One thing is for sure, you should get your nose on this Acqua di Parma's hidden gem. Thankfully, Acqua di Parma rarely discontinues its release, but I do fear this one getting cut from production at some point.
A modern composition that pays homage to the legends from the old days such as Brut and Polo works in any season, as a super versatile fragrance. Don't get discouraged by lukewarm reception.
Colonia Club is one of a kind masterpiece worthy of my Holy Grail Scent approval.
Perfumer: n/a
Perfume Oil Concentration: Eau de Cologne
Fragrance Type: Green Aquatic
Release Date: 2015
Most dominant notes: Mint, Ambergris, Lavender
Target Audience: Unisex
Age Group: 25+
Seasons: Spring, Summer, and Fall
Occasions: Business, Leisure, Sports, Night Outs
Longevity and Sillage: 6 – 8 hours with moderate projection
Compliments: Medium
Likeability: Medium
Uniqueness: 5/5
Value for money: 10/10
Accords: Aromatic, Green, Aquatic
3. Dior Homme 2020
A note from the brand: Dior Homme redefines a new, masculine sensuality with its composition of smooth and raw wood. In the heart notes of tender wood lies the virility of Atlas Cedar embracing the enveloping warmth of Haitian Vetiver tinged with spices. The wood is chiseled in-house at Dior.
Dior Homme conveys all the facets of modern masculinity. A man, yes, but a man of many nuances: confident in both his strength and his tenderness. Dior Homme Eau de Toilette's bold scented trail leaves a sensual imprint.
Who would like Dior Homme 2020: Oh, yeah. You better believe it it's Dior Homme 2020. Of all the fragrance discoveries from this year, I'm the proudest with the latest iteration of Dior Homme.
For all the negative feedback from the fragrance community just because it has the same name as the previous Dior legend, and as I already said in my review, Dior Homme 2020 is going to become a modern classic just like Hermes Terre d'Hermes did.
I'm actually surprised no one until 2020 took a chance with Iso E Super in the designer realm. That molecule is everything we needed to start shifting from the blue fragrance era of the 2010s. It is time, and the time is now.
Fresh, spicy, and woody. Dior Homme 2020 is a perfect gift for your loved one. A scent everyone who wears now will praise to the heavens 20 years from now. Get it while the first formulation is still around.
Perfumer: François Demachy
Perfume Oil Concentration: Eau de Toilette
Fragrance Type: Woody Spicy
Release Date: 2020
Most dominant notes: Cashmere Wood, Cedar, Pink Pepper
Target Audience: Men
Age Group: 20+
Seasons: Any season
Occasions: Business and Leisure
Longevity and Sillage: 8 – 10 hours with moderate projection
Compliments: High
Likeability: High
Uniqueness: 3/5
Value for money: 10/10
Accords: Woody, Spicy, Musky
4. Escentric Molecules Molecule 01
A note from the brand: Molecule 01 consists of the molecule Iso E Super pure and singular. Iso E Super is a molecule that hovers close to the skin to create an indefinable aura round the wearer.
It is characterized by a hyper-modern cedarwood note with a velvety sensation. Perfumer Geza Schoen explains its allure: "Iso E Super is one of those skin-sexy scents that makes you want to nestle into it. It's comforting, cocooning.
Who would like Molecule 01: If you still don't own it, you have probably heard about Molecule 01 somewhere before. Believe it or not, Molecule 01 is one of the best-selling niche perfumes of all time.
Why? Because it works. If you aren't one of those unlucky people that can't smell Iso E Super, then you have smelled it before in many other perfumes, but not isolated like here.
This molecule smells like musky pencil shavings and is sexy as hell. Yes, I do know it takes your nose to "adjust" the first couple of times when you wear it, but trust me, once you start picking it up, you'll know what's the deal with this fragrance.
Wear it anywhere, any time, layer it with other fragrances, and boost their performance. Molecule 01 fits everywhere.
Perfumer: Geza Schoen
Perfume Oil Concentration: Eau de Toilette
Fragrance Type: Woody Musk
Release Date: 2006
Most dominant notes: Iso E Super
Target Audience: Unisex
Age Group: 18+
Seasons: Any season
Occasions: Any occasion
Longevity and Sillage: 8 – 10 hours with moderate projection
Compliments: High
Likeability: High
Uniqueness: 5/5
Value for money: 5/10
Accords: Woody, Musky, Ambery
5. Serge Lutens Ambre Sultan
A note from the brand: Evoking a fragment of amber resin picked up by Serge Lutens during a wander through the souks of Marrakech, which lay forgotten for years inside a thuja wood box, this perfume marks a return to a focus on the identity and authenticity of unique ingredients.
1968: the year Serge Lutens discovers Morocco. A milestone date, and for him, a time of incredible revelation.
During one of his wanderings in the Marrakech souks, caught up in the crowd and the scents of the old city, Serge by chance falls upon a piece of amber wax which he purchases on impulse.
In 1993 the wax is retrieved, having been neglected for many years in a thuja wood box, to have its memory revived. "Ambre sultan" was unveiled to the Western world as a new olfactive style: a restoration of the authenticity of perfume through its raw materials.
Three decades later, "Ambre Sultan" has lost none of its elegance, splendor, and power and it remains a truly beautiful tribute to Arab history and culture.
Who would like Ambre Sultan: I don't know what have I waited until now with Ambre Sultan. Being fully aware of all the accolades it receives on a regular basis, and the fact it is probably the best amber-based perfume of all time, Ambre Sultan came into my possession only a couple of weeks ago.
Not an easy-to-understand amber fragrance you see everywhere, and it will take some time for you to understand its greatness.
The power of Ambre Sultan is in its crazy green and spicy herbal opening that slowly transitions to a spectacular amber base.
If I had to explain it in a simple way it would be something like an old forgotten wooden box filled with Mediterranean herbs and amber resin sitting between all of this.
Perfumer: Christopher Sheldrake
Perfume Oil Concentration: Eau de Parfum
Fragrance Type: Oriental Aromatic
Release Date: 1993
Most dominant notes: Incense, Amber, and Bay Leaf
Target Audience: Unisex
Age Group: 30+
Seasons: Fall and Winter
Occasions: Leisure and Night Out
Longevity and Sillage: 8 – 10 hours with moderate projection
Compliments: Low
Likeability: Medium
Uniqueness: 5/5
Value for money: 10/10
Accords: Oriental, Aromatic, Balsamic
Conclusion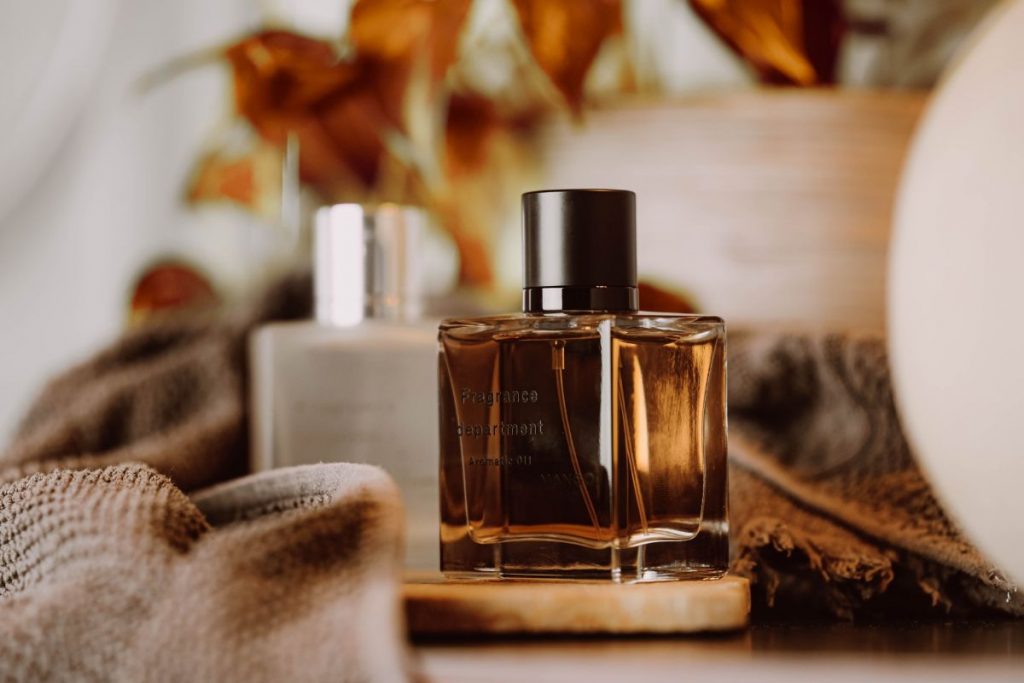 I could have included more than five fragrances on the list of my best fragrance discoveries of 2021, but let's make it short and sweet like our dear friend Carlos from Brooklyn Fragrance Lover used to say.
Quality over quantity is what I'm all about. What is your biggest fragrance discovery of 2021? Let me know in the comment section at the end of the article.
In case you are in doubt whether you should consider buying a particular fragrance, it's always good to take a look at Scent Grail's S.P.A. Signature Factor Guide.
It is easy to use and the most relevant perfume buying guide on the web. This way, you can check out if a particular fragrance is worth checking out, and potentially find your signature perfume.
Scent Grail content is free for anyone to use without anything hiding behind the paywall. If you would like to help me do more great articles like this, you can donate via PayPal. Much appreciated.
Find out more Scent Grail articles about perfumery, check out top lists, and other helpful reviews via links below:
REVIEWS
TOP LISTS
SCENT GRAIL LEARNING CENTER
Until next time, have a great time and keep smelling like a million bucks!
Best, Marin!
#scentgrail #scentgrailtribe
Scent Grail on Social Media: Facebook | Twitter | Instagram | Pinterest
Your number one source for Holy Grail Signature Scents.

– Marin Kristic