I have to say that when the cold March finally ended, I had expected much warmer weather during April which wasn't the case here in Croatia. So, I'll do 5 fragrance recommendations for May 2021 with a twist.
It seems that these kinds of "freestyle" articles have gained positive attention from the fragrance community, and is something I'll try to do more in the following months.
Truthfully, writing something that is 100% relaxed without worrying have I done everything "right" for the great SEO Gods also keeps me more focused on my work, and offers a nice change of pace.
To my surprise, during April I have worn more cold-weather fragrances, but my most-worn perfume was none other than my favorite recommendation from the last month – Dolce & Gabbana Light Blue Sun.
Girls at Our Every Day Life said an interesting thing: "Like its color, a perfume's scent is not invulnerable. Excess heat can alter the top notes of a perfume…Top notes may grow sharper, more sour, less familiar or even undetectable with too much heat exposure. Exposure to hot temperatures can also cause perfume to develop a musty smell."
This is why that with the upcoming hot temperatures, you store your fragrances properly. You can check out my perfume storing tips and more here.
If you have missed my previous fragrance recommendations, no worries, you can check them out via the links below:
Affiliate Disclosure: As an Amazon Associate I earn from qualifying purchases. By purchasing via provided links/banners comes at no additional cost to you. Scent Grail only recommends products and/or services that are insightful and helpful to readers. For more info please read Affiliate Disclaimer.
How I Picked Fragrance Recommendations For May 2021
This month, I emphasized something else than what I did the last couple of times. Even though the weather is finally showing the signs of stabilization, I didn't want it to influence this month's picks.
What I did was a chance to give recommendations to a couple of perfumes that may not be your general warm-weather fragrances, and let you decide by your feeling what would work the best from the bunch.
Thus, one of these 5 fragrance recommendations for May 2021 may seem like a wildcard just like that time Goran Ivanišević won the Wimbledon tournament back in 2001, but let me tell you one…they all work if you find a proper place to wear them.
The following is my proudest selection of the 5 fragrance recommendations so far.
1. Dior Fahrenheit
Why have I picked Fahrenheit: To be quite frank, I don't even know anymore how many times I have recommended this legend among fragrance enthusiasts.
It is everything a masculine fragrance should be. A lasting and bold masterful creation that would smell equally modern if it was released today.
A much more than a "gasoline" scent some like to make it to be. Rich composition with a note breakdown that would make so many new fragrance releases seem like a joke with their "3 note" composition.
That famous "gasoline" molecule is there, and it comes from a violet molecule surrounded by the bright and dark melange of black leather, spices, musk, and a mandarin note at the top.
In my opinion, Fahrenheit could easily be the best designer release of all time.
Read the full review here.
Perfumer: Jean-Louis Sieuzac and Michel Almairac
Perfume Oil Concentration: Eau de Toilette
Fragrance Type: Floral Leather
Release Date: 1988
Most dominant notes: Nutmeg, Violet, Leather, and Musk
Age Group: 30+
Seasons: Any season
Occasions: Business and Leisure
Longevity and Sillage: 8 hours with moderate projection
Uniqueness: 5/5
Value for money: 10/10
Perfume Color Palette: Black, Purple, White
2. Tabac Original
Why have I picked Tabac: You know how they say all the best things in life are free or almost free. It is the same case if you love classic scents, and want to get something great that has lasted throughout the changing trends.
There is no excuse not to try Tabac from Maurer & Wirtz. I don't care if you are going to try it out as an EDT, Aftershave, or even a deodorant stick which I use the most. Available in almost every beauty store out there since the 1950s.
Now, the most important question. What does Tabac smell like? In the simplest way explained – I imagine it smelling like how would Sean Connery smell in Dr. No classic James Bond movie with a hint of Old Spice hiding in there.
Many have noticed that each version of Tabac smells slightly different which is true. The Eau de Toilette opens up with bright citruses/aldehydes, and I feel it is a fresher composition altogether.
All the other good stuff found in aromatic fougeres like Lavender, Tobacco, and Oakmoss are in there, with a general feeling of a soap bar always being on top of my mind. Good stuff.
Perfumer: n/a
Perfume Oil Concentration: Eau de Toilette
Fragrance Type: Aromatic Fougere
Release Date: 1959
Most dominant notes: Aldehydes, Lavender, and Tobacco
Age Group: 30+
Seasons: Any season
Occasions: Any occasion
Longevity and Sillage: 4 – 6 hours with moderate projection
Uniqueness: 4/5
Value for money: 9/10
Perfume Color Palette: Blue, Brown, Green
3. Acqua di Parma Colonia Club
Why have I picked Colonia Club: Look. You can pay more and get Amouage Beach Hut man, and you can pay less and get Guerlain Homme. But, you can go with a third way, pay somewhere in between, and get yourself probably the best mint-based fragrance in the world.
If you ever wanted to smell like natural mint but didn't want to pay your whole paycheck for it, Colonia Club is a perfume for you. Yes, it does resemble Green Irish Tweed and Proraso aftershave, yet it feels much more modern than the two above.
The black sheep, and the only green bottle in the whole Acqua di Parma fragrance line, I kid you not, don't believe the lukewarm reception about Colonia Club before you try for yourself.
A fresh and vibrant aromatic composition with wintergreen freshness will give you a cooling sensation on the skin coming from the mint that is ideal for hot days. Although a throwback to the old herbal powerhouse scents from the 70s, salty ambergris keeps it modern enough that even youngsters could wear it.
Colonia Club is another case of "don't judge the book by its covers". I can't wait to wear it, and hopefully, you will give it a chance as well.
Perfumer: n/a
Perfume Oil Concentration: Eau de Cologne
Fragrance Type: Citrus Aromatic
Release Date: 2015
Most dominant notes: Mint, Bergamot, and Lavender
Age Group: 30+
Seasons: Any Season
Occasions: Any occasion
Longevity and Sillage: 6 – 8 hours with moderate projection
Uniqueness: 5/5
Value for money: 9/10
Perfume Color Palette: Green, Purple, White
4. Dior Homme 2020
Why have I picked Homme 2020: Do not let anyone implant a bad opinion about Dior Homme 2020 before you even tried it for yourself, and don't let yourself judge this perfume based on its name and heritage it comes with.
Dior Homme 2020 has nothing to do with the old iris-based Dior Homme from 2005 and is not trying to hide the fact it is a re-imagination of what should a modern man smell like.
Francois Demachy is a master of his craft and the main reason why Dior is the number 1. perfume brand on Earth for more than a decade now.
The main idea was to create a classic and simple composition with high-quality ingredients that truth be told, Dior has plenty of access to it. I get peppery bergamot at the top that quickly transitions to the combination of light woods that give the wearer an alluring aroma. Take it as you want, but Dior Homme 2020 is going to become a beloved classic about ten years from now.
Don't miss the chance to get this modern masterpiece right now while the first formulation is still here. Full review coming up very soon.
Perfumer: Francois Demachy
Perfume Oil Concentration: Eau de Toilette
Fragrance Type: Woody
Release Date: 2020
Most dominant notes: Bergamot, Vetiver, and Cashmeran
Age Group: 20+
Seasons: Any Season
Occasions: Any occasion
Longevity and Sillage: 6 – 8 hours with moderate projection
Uniqueness: 3/5
Value for money: 10/10
Perfume Color Palette: Green, Light Brown, White
5. Swiss Arabian Shaghaf Oud
Why have I picked Shaghaf Oud: My wildcard pick is this beast mode clone of Lancome's Oud Bouquet There is rarely a fragrance this strong, and unique enough at the same if we ignore the fact it is a clone, and this kind of formula has been butchered to death by now.
I'm yet to find a stronger fragrance that suits clubs and pubs better than Shaghaf Oud, especially if you are a younger boy or a girl. The Oud used here is the same quality as found in Histoires de Parfums Fidelis which just shows you can get great stuff for 30 bucks, and how some niche companies should re-think about how much should they charge for their creations.
The scent is a strong rose oud combination with delicious vanilla cake-like aroma at the dry down that will linger on your clothes for ages until you wash them. Is it an original creation? No. Are there other fragrances smelling similar to this? Heck, yes. Is this worth your money? Absolutely! I would pick this over niche stuff like Fidelis 9 out of 10 times easily. That's how good is Shaghaf Oud. Get it while it's still affordable and relatively unknown.
Perfumer: n/a
Perfume Oil Concentration: Eau de Parfum
Fragrance Type: Woody Oriental
Release Date: n/a
Most dominant notes: Rose, Oud, and Vanilla
Age Group: 20+
Seasons: Fall and Winter
Occasions: Romantic and Clubbing
Longevity and Sillage: 24+ hours with great projection
Uniqueness: 3/5
Value for money: 10/10
Perfume Color Palette: Pink, Light Yellow, Brown
Conclusion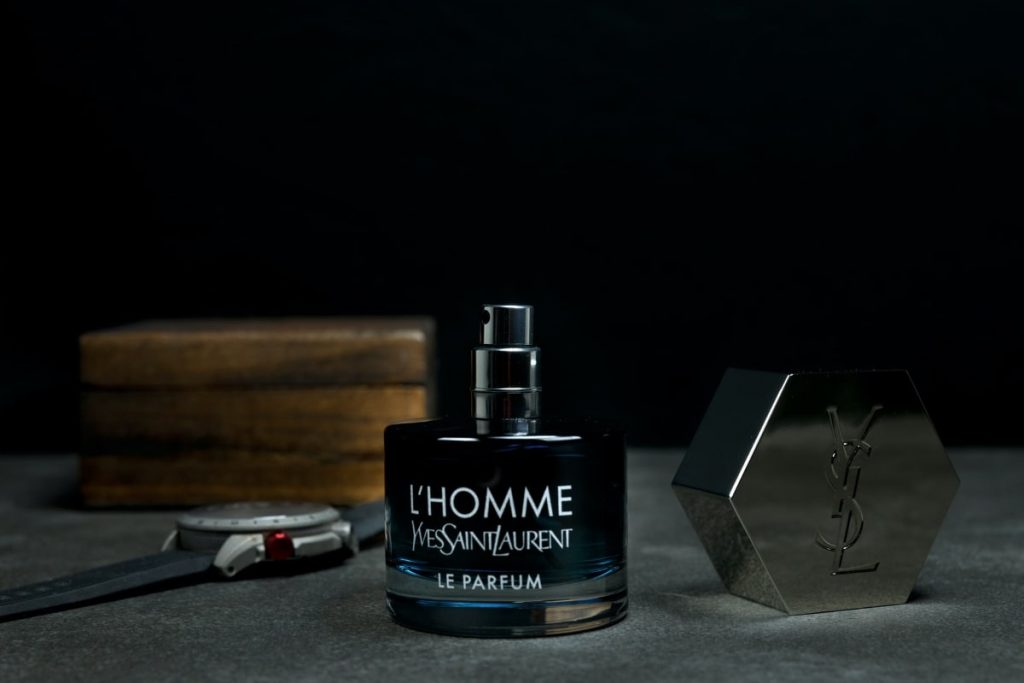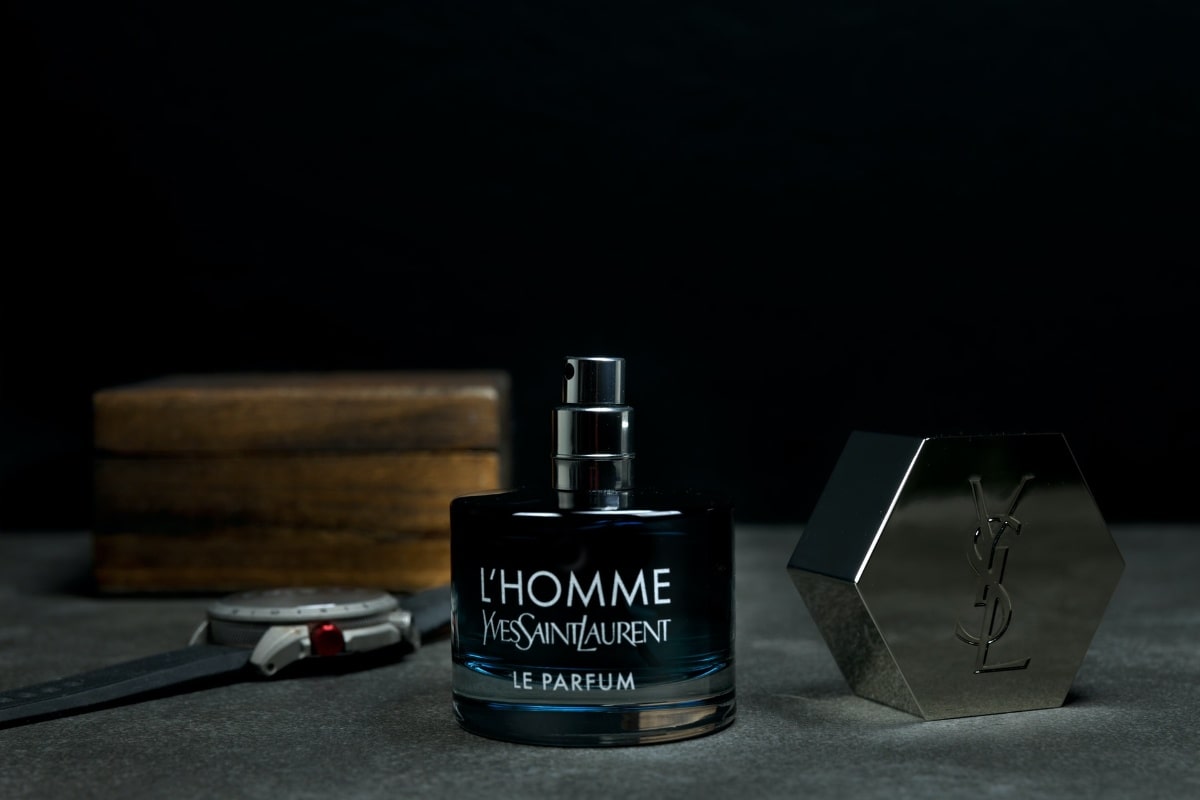 A little change here and there, and a combination of unexpected fresh and sweet perfumes marks this new edition of my 5 fragrance recommendations for May 2021.
You can expect more articles of this kind in the near future where I will explore my daily life with perfumes with topics such as the fragrance of the month, my thoughts about perfumery and perfume community in general, and other interesting perfume-related topics.
If you need more fragrance recommendations, feel free to reach out via contact form.
Have you tried any of the perfumes on this list? Let me know in the comment section below and let's start a conversation.
In case you are in wonder whether you should consider buying any of the perfumes on this list, it's always good to take a look at Scent Grail's S.P.A. Signature Factor Guide.
It is easy to use and the most relevant perfume buying guide on the web. This way, you can check out if a particular fragrance is worth checking out, and potentially find your signature perfume.
If you have enjoyed this post, find out more Scent Grail articles about perfumery, check out top lists, and other helpful reviews via links below:
REVIEWS
TOP LISTS
SCENT GRAIL LEARNING CENTER
Until next time, have a great time and keep smelling like a million bucks!
Best, Marin!
#scentgrail #scentgrailtribe
Scent Grail on Social Media: Facebook | Twitter | Instagram | Pinterest
Your number one resource for Holy Grail Signature Scents.

– Marin Kristic