Chances are that you are a big fan of Creed Aventus who cannot stand the fact perfume clones exist, yet you still want to hear if Armaf Club de Nuit Intense Man is that good.
By that good, what I really wanted to say is that CDNIM(Club de Nuit Intense Man) is not only more popular than Creed's masterpiece but quite likely one of the most popular perfumes on the planet right now.
From the perspective of a perfume enthusiast, I have avoided Club de Nuit for years like it was some kind of a plague, but the more you mature, the more you realize that the masses cannot be ignored.
Although, I knew about this fragrance long before I purchased it in 2021, the moment when I decided to finally get it was the feedback from my brother who is an avid lover of Creed Aventus and confirmed that it was much better than it should be.
Armaf Club de Nuit Intense Man in three words: TART – FRESH – VERSATILE
Affiliate Disclosure: As an Amazon Associate I earn from qualifying purchases. Purchasing via provided links/banners comes at no additional cost to you. Scent Grail only recommends products and/or services that are insightful and helpful to readers. For more info please read Affiliate Disclaimer.
Don't have the time to read the review right now? No worries! Here are my 5 quick takes:
The best clone of Creed Aventus on the market
A complex and deep composition with a great dry down
Recommended as a daytime and nighttime perfume for any occasion
Armaf products lack any sort of quality control
The most-complimented perfume on the market
Let's finally clear the mystique about the most popular and controversial perfume clone in the world, and let me tell you about my journey with this Armaf during the last couple of months.
Brand and Perfume History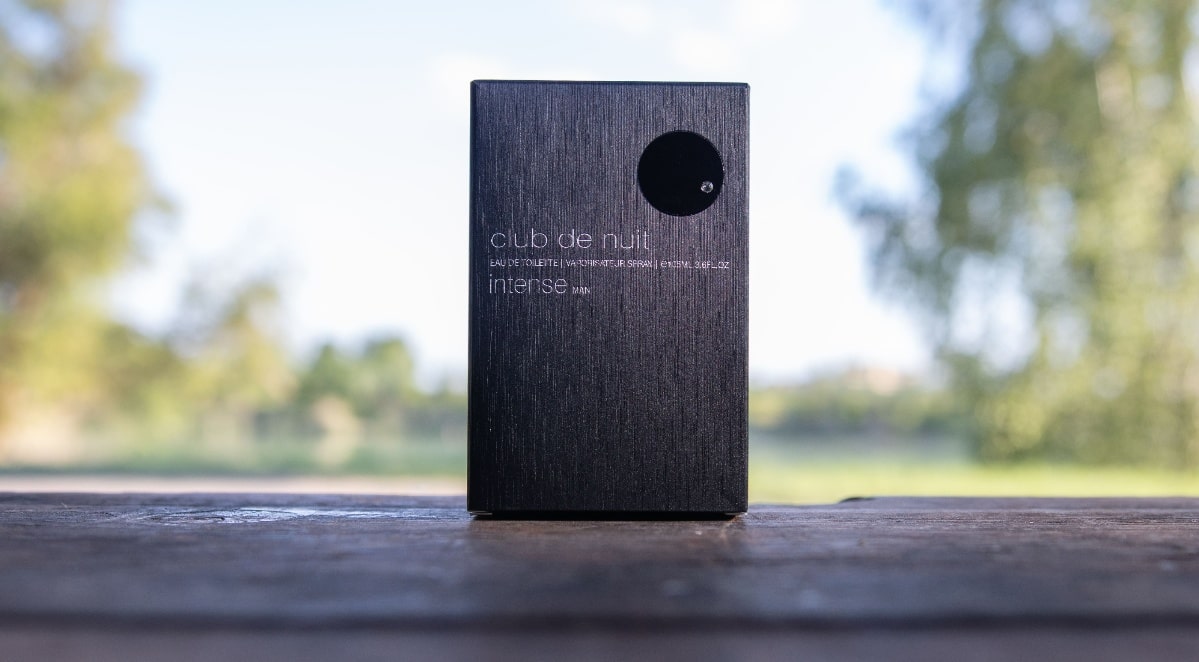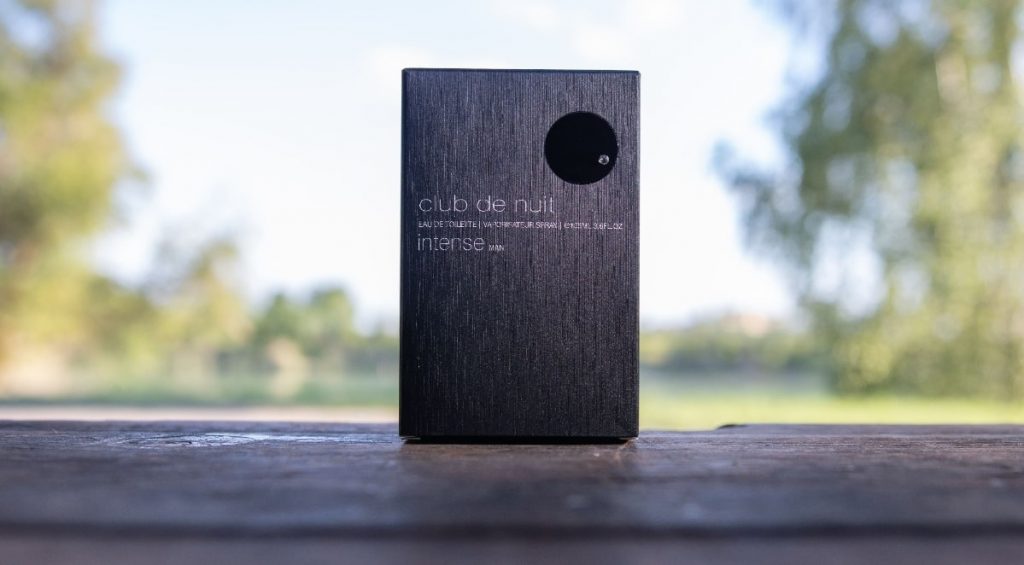 Armaf is a middle-eastern company from the United Arab Emirates working under the Sterling-Perfume umbrella that also distributes other brands such as:
Jenny Glow
Cosmo
Oros
Sea Pearl
Flavia
Havex
Hamidi
and others….
By using Sterling as their distributor, Armaf is able to produce their perfume in France, and thus, ship them around the world.
Armaf History
The brand Sterling Parfums was created in 1998 to provide a diverse range of perfumes aligned to market and client needs. Since its inception, Sterling Parfums has built an enviable reputation as one of the largest and leading perfume companies in the Middle East supplying its products globally.
As for Armaf, finding online sources about the company's history has been quite challenging, and maybe a sign why some perfume aficionados avoid the brand itself.
Thankfully, I have found one resource about the brand's history, perfumencologne, but please keep in mind that the following information may or may not be 100% accurate due to the companies veil of mystery that surrounds it:
The brand started out as a company manufacturing high-quality perfume bottles for designer perfume brands in the Middle East.
At some point, the brand decided to create perfumes for certain designer brands while gaining the needed experience to start their own perfume business.
According to the same website, the brand first focused on the South African market due to its sweet perfumes synergizing well with the African climate.
After the brand gained fame in South Africa, its popularity and experience converged into expansion in other parts of the world.
While the above-mentioned statements may lack widely available information on the web, what cannot be disproved is that the first fragrances they released and are documented are Futura La Homme and Futura La Homme Intense back in 2010.
That, and the fact that the company is most famous for being completely and 100% a clone brand, for better or for worse.
Other popular perfumes by the brand:
Milestone
Sillage
Tres Nuit
Craze
Ventana
Legesi
Shades Wood
Armaf Club de Nuit Intense Man Story
My first thought was to completely skip the introduction about CDNIM and go straight into the visual presentation about the perfume and the review itself due to the lack of almost any kind of useful information on the information.
The fact that everything this perfume brand release is a clone of other popular scents on the market, it is no wonder why they hide the perfumer's names, and often the release dates.
On the positive side, while there might be other less-known brands that don't invest in general usage safety of the perfumes, the ingredients found in Sterling perfumes are safe to use, and I'm yet to hear from anyone who got any kind of rash or skin allergy from using their products.
The fragrance was released in 2015, and the whole collection is comprised of seven different releases that have no touching points to each other when it comes to the smell itself.
Perfume Theme
Sterling Perfume official blurb: "A provocative woody spicy masculine scent that opens with fresh fruity notes of lemon, apple and blackcurrant leading to an opulent floral heart of rose and jasmine spiced up with birch to add a smoky leather nuance. The base includes vanilla, ambergris, musk and patchouli."
Notes and Classification
Perfumer: n/a
Perfume Oil Concentration: Eau de Toilette
Fragrance Type: Citrus Woody
Release Date: 2015
Target Audience: Men
Most dominant notes: Lemon, Birch, and Musk
Age Group: 18+
Seasons: Any season
Occasions: Any Occasion
Wearability: Easy
Longevity and Sillage: 8 – 10 hours with good projection
The recommended number of sprays: 4 – 6 sprays
Reviewed batch code: 300849 – April 2020
Uniqueness: 2/5
Value for money: 10/10
Perfume Color Palette: Yellow, Red, Brown
Holy Grail Scent Rating: A
PERFUME NOTES
Top notes: Apple, Bergamot, Blackcurrant, Pineapple, Lemon
Heart notes: Rose, Birch, Jasmine
Base notes: Musk, Ambergris, Patchouli, Vanilla
Perfume Presentation
I have to say that by far, I'm yet to encounter worse quality control by a perfume brand, and I'm not the only one who has noticed this.
Many keep a blind eye to this fact due to the superstar status of this perfume, but man, when you look at the brands such as Lalique at the same price bracket which creates pieces of art in every perfume they release, you have to shake your head in disbelief when you see the same pattern repeating over and over.
For example, my girlfriend has been using and enjoying Italiano Donna by the same company which is a great clone of Dolce&Gabbana Pour Femme Intense but that bottle has the same issue as the other Armaf's.
Someone who had used any perfume from the house, and saw the paint chipping off from the bottle after a couple of uses, and the sprayer sticking into the cap are just a few regular defects.
So, no matter which perfumes you use from Sterling, always wipe the excess liquid which a clean cloth left after spraying the perfume to postpone the bottle deterioration as long as possible.
The rectangle bottle is hefty, black colored, with the name of the fragrance engraved on the left side. The famous chain goes to the middle with a fake crystal beside the medallion with the company name.
The sharp metal cap with again, a few crystals punches way above its price range while the atomizer is one of the worst I encountered so far. It has to be experienced to believe.
Companies logo comes as a nice touch on the top of the atomizer, but the paint is already starting to chip off around it, and the fragrance is in my possession for less than a half year.
The box has a slick black matte color design with a similar pattern following the bottle as well. Only one fake crystal here. On the bottom, you'll find your batch code and other useful information, such as where it was made, and the expiring date.
Included ingredients can be found on the backside of the box.
It may be cheap, but it does have a couple of hidden gems such as the holographic Armaf logo found on the side right side of the box ensuring the product's originality, and a little pamphlet in Creed style, giving you more information about the current perfume products.
The box feels unnecessarily big which can be also said for the bottle as well. All in all, the whole design is on an amateurish level, but this is one of the rare occasions I'll recommend to continue reading and ignore the presentation.
My Experience With Perfume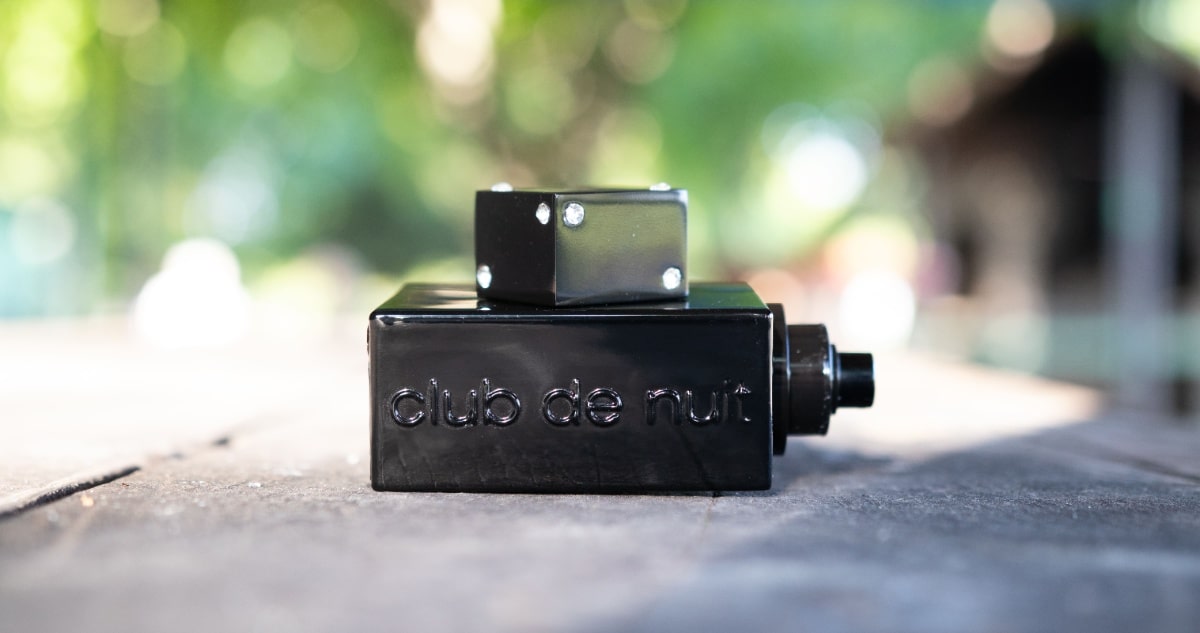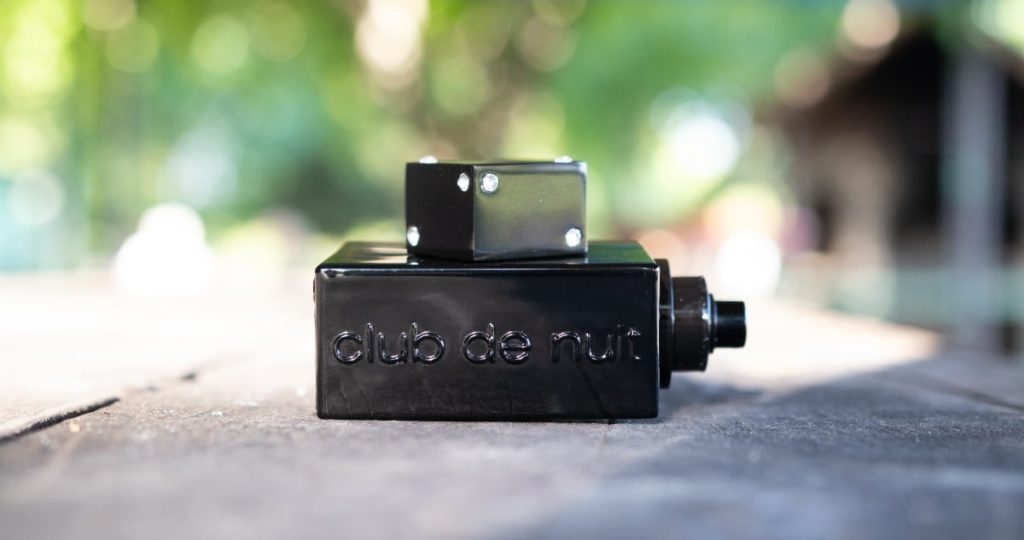 We have survived the rant together, and now is the time for the actual Scent Grail review, and it is based on the original Eau de Toilette version.
Also, it is the only clone fragrance I currently own in my fragrance collection with the possibility of purchasing and doing a full review of Sillage and Milestone from the same house.
Top Notes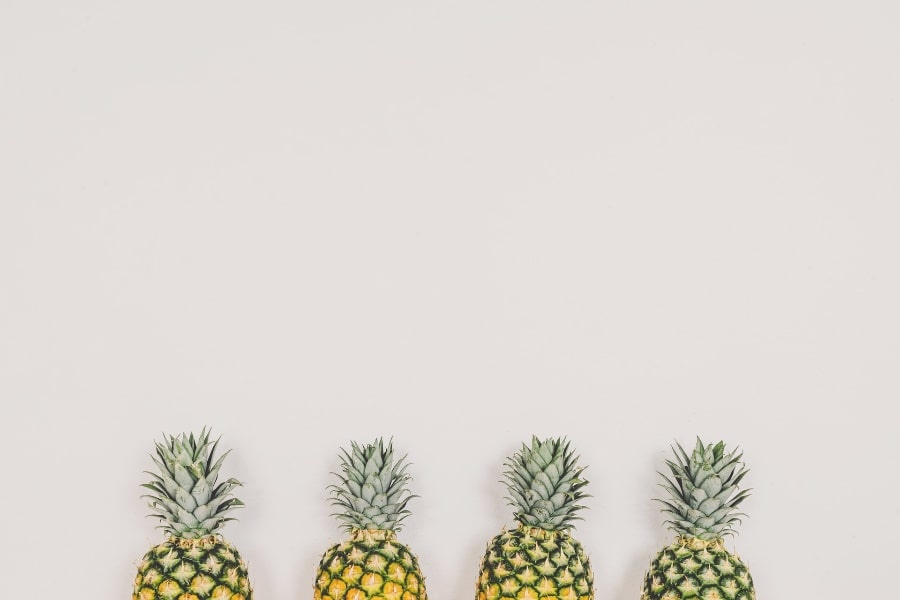 Apple
Bergamot
Blackcurrant
Pineapple
Lemon
The fragrance starts out with a strong and overpowering lemon scent that doesn't remind me of household cleaning products some may say, and it is pleasing almost from the start.
The whole combination of fruit accords at the top notes rounds up the fragrance and it mellows down pretty quickly to Aventus pineapple-like aroma. Other fruits are non-existent here, besides bergamot which was used to mimic pineapple.
What struck me the most was the scent progression, and how something that opens up completely different than the fragrance it is copying it, was how closely they get with each passing minute.
I remember having an Aventus decant back in 2015 and testing out different batch variations through the years, but I'd be hard-pressed to recommend it in the current formulation to CDNI here.
The fragrance may be composed completely of affordable aroma chemicals, but it is so good for this price that you can't ignore it. The hype is real.
Lovers of Hermes Concentre D'Orange Verte will find striking similarities in the opening, as the citrus notes are of almost the same quality here.
Last but not least, the fresh and tart opening starts to evaporate only after a good 30 minutes or so.
Heart Notes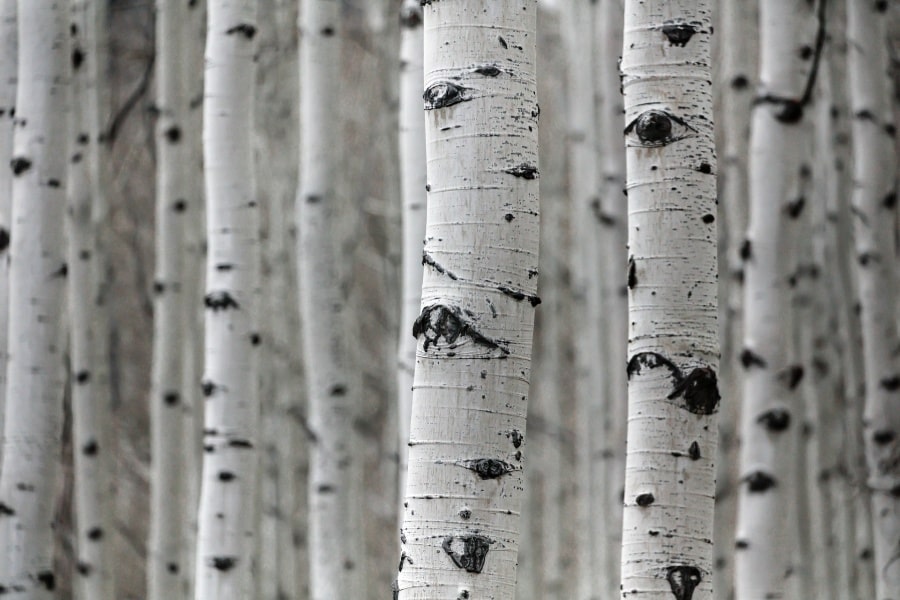 In the heart notes the fragrance keeps the citrusy part of the opening that stays with you until it disappears from your skin.
What's also somewhat strange is the fact that for a freshie, it is dense and thick. A claim not many other perfume clones can say for themselves.
This is thanks to the birch accord that gives it a smokey and leathery nuance, and the scent starts to get worryingly close to the original.
I can almost guarantee you that even if you disliked the opening, this is where it will get you, and make you question why are we sometimes paying so much for perfume.
As for the jasmine and rose mentioned in the note breakdown, I almost never get the whiffs of florals, but I do get a musky aroma sitting underneath the citruses and leather.
All of this is done in a smart way, and the transition to the dry down shows itself with the signs of pineapple accord subsiding.
Base Notes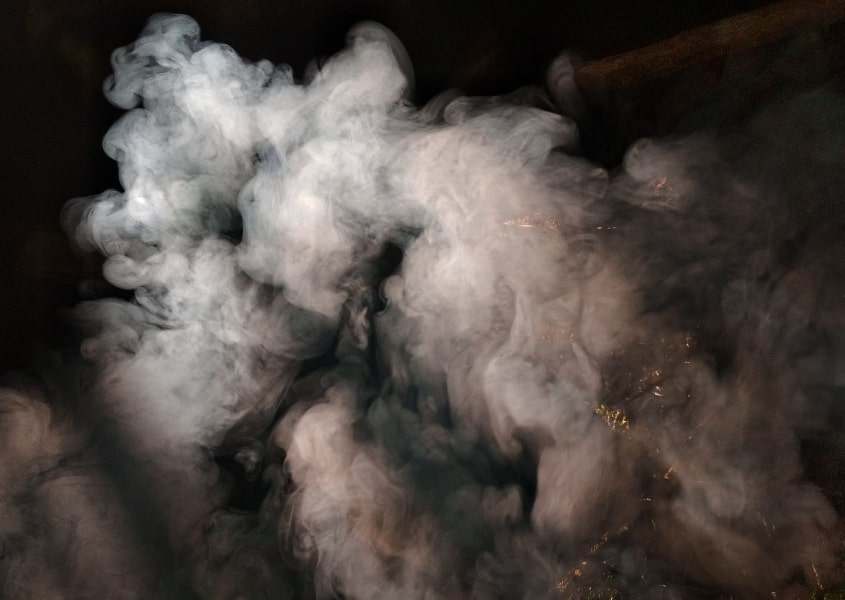 Musk
Ambergris
Patchouli
Vanilla
The dry down is all about the smoke, musk, hint of citruses, and touch of oakmoss. The particular note that gets you compliments each time you wear this perfume is synthetic ambergris – ambroxan.
Patchouli and vanilla are nowhere to be found, but really, it doesn't matter at all. You only get this perfume for two reasons, and those are great clones for cheap, and the sexy compliment magnet which it is.
So, how about me? Do I like the dry down, and is it a safe purchase? Both answers are assuring yes. Don't overthink it. Yes, it is more synthetic, and it takes time to get where it needs to be, but do yourself a favor, and get yourself probably the best affordable all-year-round scent out there.
Performance
The fragrance performs like a beast, and don't get confused if you get nose blind to it due to the high dose of ambroxan inside it. Others will smell you even after 10 hours after you have sprayed it.
Hot or cold, CDNIM performs like a 500 bucks fragrance. Projection and sillage leave a big trail behind you long after you have been there, so no worries there.
Target audience and compliments
I could see guys and girls from any age group rocking this one with confidence. It fits in any situation, any season imaginable.
How about the compliments? I thought that it was a joke when my brother told me that he got at least a couple of positive unsolicited compliments from colleagues and random people on the street.
The range of the compliments was from "someone smells darn good here", people asking which perfume it is to buy for themselves, and "that's Aventus".
What about me? I won't lie to you, but when it comes to compliments, this one crushes everything else in my collection, and it is the most complimented fragrance I ever owned, and this is why it is so popular.
Two comments that stuck with me until now were from a colleague who told me that he could smell me all across the office, and from a lady colleague saying that she was trying to catch me the whole day in the office to tell me how amazing I smell. Insane, but true.
Suffice it to say, each time I wore it, there were at least two or more people commenting on my perfume, and all were positive.
Dress code and occasions
I'm wearing this fragrance with jeans, polo shirts, tracksuits, and suits, and it works. The timeless aroma here would work if it was released 30 years ago, and will work anywhere in the next 30 years as well.
This highly versatile fragrance will outperform many of the more expensive warm-weather counterparts, and I would recommend it as your main summer perfume no matter which part of the world you live in.
Almost no one will know that you aren't wearing the "real deal".
Uniqueness and value for money
Let's be honest. There is nothing unique about Club de Nuit Intense Man, and I highly doubt anyone is expecting uniqueness here.
What you expect is high value for money and a great representation of Aventus. I'm glad to tell you that it checks all those marks, and I cannot think of any other fragrance at this price that does so much and is so good.
The only reason why I cannot approve of it as a holy grail scent is because of the obvious- it is a clone perfume.
Pros and Cons
Here are some best and not-so-good parts of this perfume:
Pros
The best clone of Creed Aventus
Affordable
Great dry down
Performance
Versatility
Cons
Some may find the opening a bit harsh
Terrible bottle design and lack of product quality control
Collection & Similar Perfumes
Club de Nuit Intense Man is a part of seven perfume series with each one copying different perfumes, and those are:
Alternative perfumes:
Frequently Asked Questions
Here are some answers to the most popular questions asked about this perfume.
What does Armaf Club de Nuit intense smell like?
Club de Nuit Intense Man by Armaf is a citrus woody fragrance for men released in 2015. The most dominant notes are lemon, birch, and musk. The lasting power is 8 – 10 hours with good projection.
Is Club de Nuit Intense Man worth it?
In recent years, CDNIM by Armaf has become more lasting and projecting than actual Creed Aventus, and makes it one of the best affordable purchases right now.
How long does Armaf Club de Nuit intense last?
This perfume lasts for more than 10 hours on the skin, and even more if you spray it on your clothes. I recommend spraying 4 – 6 times on the neck to get the best projection.
What is the best Creed Aventus clone?
In my opinion, the best Creed Aventus clones are Club de Nuit Intense Man and Montblanc Explorer.
Is Armaf a French brand?
Armaf is a middle-eastern company from the United Arab Emirates working under the Sterling-Perfume umbrella.
Conclusion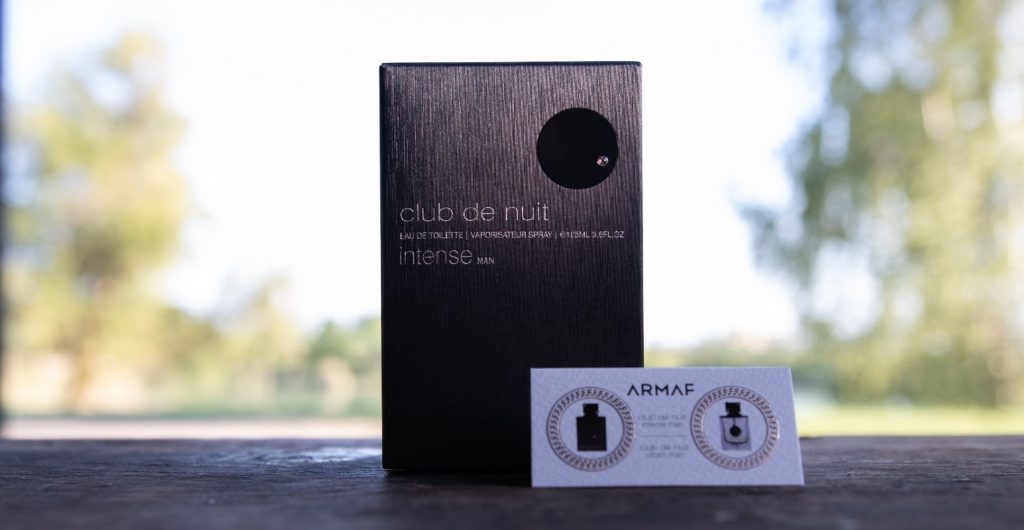 This review has been probably the easiest one so far I have done. No other fragrance comes as an easier recommendation than CDNI when the price is calculated into everything else.
Personally, I prefer Montblanc Explorer, and Mancera Cedrat Boise over Club de Nuit Intense Man, due to their higher-quality smell, but guess what? Neither of those will get you such head-turning compliments as this one.
If the money isn't a problem, get the original, but in any other situation, and even as an alternative to Aventus, get this perfume, and enjoy the experience.
What are your thoughts about Club de Nuit Intense Man? Have you tried it? Do you like it? Let's start a conversation and let me know in the comment section below.
In case you are in doubt about whether you should consider buying this fragrance or not, it's always good to take a look at Scent Grail's S.P.A. Signature Factor Guide.
It is easy to use and the most relevant perfume-buying guide on the web. This way, you can check out if a particular fragrance is worth checking out, and potentially find your signature perfume.
Find out more Scent Grail articles about perfumery, check out top lists, and other helpful reviews via the links below:
REVIEWS
TOP LISTS
SCENT GRAIL LEARNING CENTER
Until next time, have a great time and keep smelling like a million bucks!
Best, Marin!
#scentgrail #scentgrailtribe
Scent Grail on Social Media: Facebook | Twitter | Instagram | Pinterest
Your number one resource for Holy Grail Signature Scents.

– Marin Kristic