Remarkable People by Etat Libre d'Orange is a unisex citrus spicy fragrance released in 2015, created by Cecile Matton.
Etat Libre d'Orange is one of my favorite affordable niche fragrance brands with scents such as Fat Electrician, and Tom of Finland being a joy to wear when I want to feel relaxed and enjoy easy-going quality fragrances.
As a niche house, Etat Libre d'Orange is no stranger to creating unique and daring perfumes that push traditional fragrance boundaries.
The first ones to come to my mind would be the infamous duo – Secretions Magnifiques and Rien Intense Incense, two of many of ELDO's provocative concepts that shocked the fragrance world.
Remarkable People, a fragrance that is inspired by the idea of people who have achieved great things in their lives and who stand out from the crowd is not a provocative perfume and is something many could easily wear.
Etat Libre d'Orange Remarkable People in three words: VERSATILE – CITRUS – SCENT
Affiliate Disclosure: As an Amazon Associate I earn from qualifying purchases. Purchasing via provided links/banners comes at no additional cost to you. Scent Grail only recommends products and/or services that are insightful and helpful to readers. For more info please read Affiliate Disclaimer.
Don't have the time to read the review right now? No worries! Here are my 5 quick takes:
One of the best citrus opening in the last decade
Created by Cecile Matton in 2015
Works best as a daytime fragrance in warmer months
Lasts between 6 – 8 hours with moderate projection
Unfortunately, heart and base notes are not on the same level as the opening
In this review, we will look at the fragrance's performance, cool packaging, inspiration and the idea behind the creation, and the overall impression of this perfume.
I will also tell you why I have waited for more than one year to find it at a decent price and share if this scent lives up to its name and if it's worth considering for those looking for a quality casual fragrance.
Fragrance Information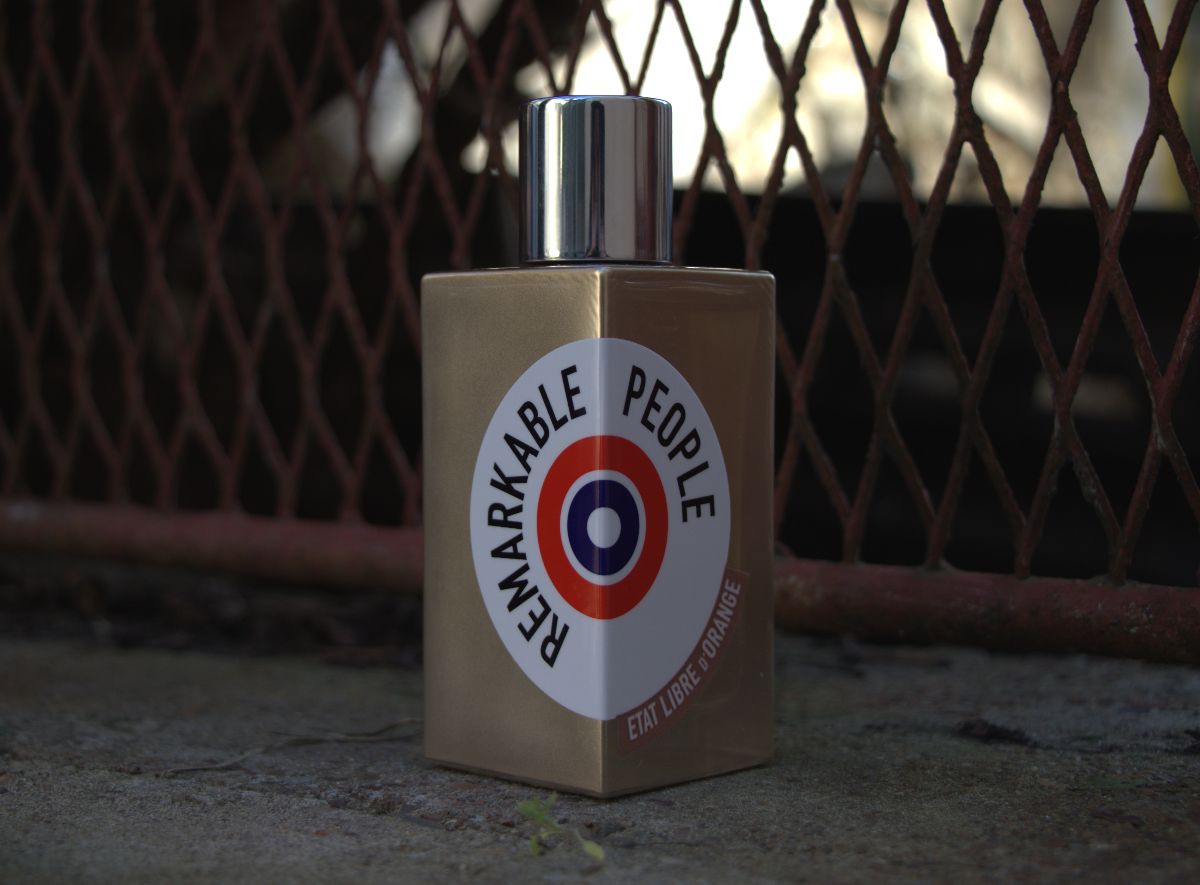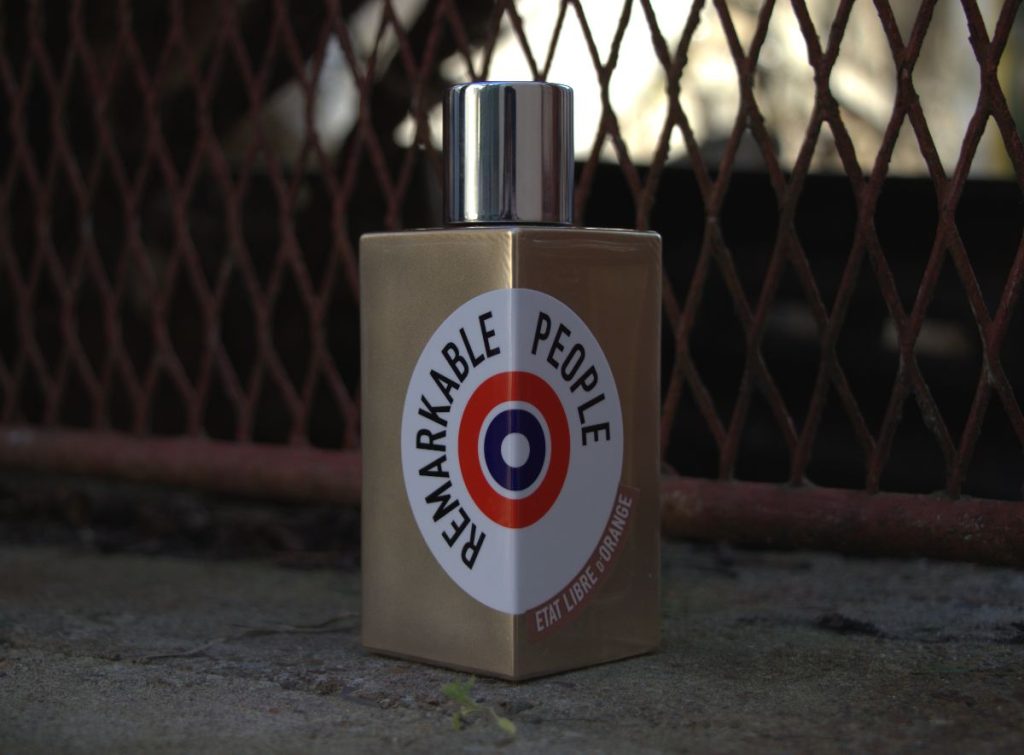 Etat Libre D'Orange is a modern niche perfume house which has been founded in 2006 by Etienne de Swardt. Their "out there" style is what places them in the forward-thinking category.
They have unified all their bottles in the same identical style, while the only variant is the name, and bottle color with slight differences in its design, and sometimes different coloration of the brand's logo.
When translated from French, the Etat Libre d'Orange is the name of the independent Boer republic in southern Africa during the 19th century, known as the Orange Free State.
Etat Libre d'Orange pride itself as an ambitious, and audacious perfumery which is "free to create", and "free to love and be loved".
ELDO currently has a collection of more than 30 fragrances with an emphasis on originality and creativity.
Etat Libre d'Orange Remarkable People Story
The brand's and marketing department's idea of something that represents a classic story of overachievers from the past and present is a very romantic notion. When you read everything, it feels like a truly finished and thought-out product.
Until very recently, I also knew the story of a fragrance that was meant to represent every worker at Etat Libre d'Orange and was a tribute to all of those unsung heroes employed by the company.
What I didn't know until I started to do deep research on this release is that Remarkable People is only a rebranding of the 2010 release from the same house, named Josephine Baker.
This fragrance was made exclusively for Sephora in Europe, produced in small amounts back then, and is now discontinued.
Even if I cannot know what the original smelled like, I can say that Cecile Matton did a great job blending everything together into a celebratory fragrance with blends of spicy, citrus, and woody notes.
Matton has created fragrances for a number of high-end designer brands, including Yves Saint Laurent, Viktor&Rolf, and Giorgio Armani.
The fragrance is available in a variety of sizes, including 50ml and 100ml Eau de Parfum bottles. The pricing is quite affordable when you consider that ELDO is no renowned niche brand, and it starts from €98.00 for 50ml.
Perfume Theme
A note from the brand: "In classical mythologies, there were the demigods, the offspring of a god and a human, or a mortal who was raised to divine status. An ancient Greek poet used the word demigod as a synonym for hero. They demonstrated strength and power, a willingness to face challenges and confront danger.
In the New World, there were the explorers, who discovered unknown lands. They were heroes too, battling forces of nature to find new territories. And throughout history — scientists, artists, composers, entertainers — all heroes in their own way.
New heroes are born every day. There is an element, or an event, or a circumstance, or maybe just a quirk in their personalities that changes them, empowers them, enables them to transcend the ordinary. They believe in something different, something better. They want to change the rules, break the rules, alter the status quo, in whatever grand or small way they find meaningful. They are on a journey, and maybe it's the effort alone that makes them remarkable.
For some, their efforts bring fame and glory. Many others remain unknown. But they cannot — they should not — be ignored. These are our people — the remarkable citizens of Etat Libre d'Orange, the Orange Free State. The "un" people — uncompromising, unexpected, unconventional, unpredictable. We salute them, we honor them, by offering the extraordinary fragrance they deserve.
Remarkable People.
You know who you are."
Notes and Classification
PERFUME NOTES
Top notes: Grapefruit, Champagne Accord, Cardamom
Heart notes: Jasmine, Curry Neo Jungle Essence™, Black Pepper
Base notes: Labdanum, Sandalwood, Lorenox™
Perfume Presentation
I can say that the design of ELDO bottles is right up my alley. Minimalistic, yet still elegant, without doing anything too much that would take the presentation into a kitschy style.
The bottle design for this fragrance is simple and elegant, with a champagne-colored see-through glass bottle.
The cap is heavy and made out of a metal/plastic combination with an ELDO emblem on the top. The atomizer sprays a thick amount of mist, and it's easy to control how much fragrance you wish to spray onto your skin.
A classic Etat Libre d'Orange sticker goes to both sides, revealing the full perfume name only when looked at from a particular angle.
As for the box, I'm not sure whether I like the box or the bottle more since they are both fantastic pieces of perfume art.
The box is made out of simple white cardboard, but the star of the show is the shiny golden art of a couple of "remarkable ladies" that goes through the three sides of the packaging. On the backside, you'll find the classic information about the fragrance itself.
Overall, I think that both the bottle and the box represent perfectly what the brand is trying to achieve with this release. It is probably my favorite ELDO bottle design-wise.
My Experience With Perfume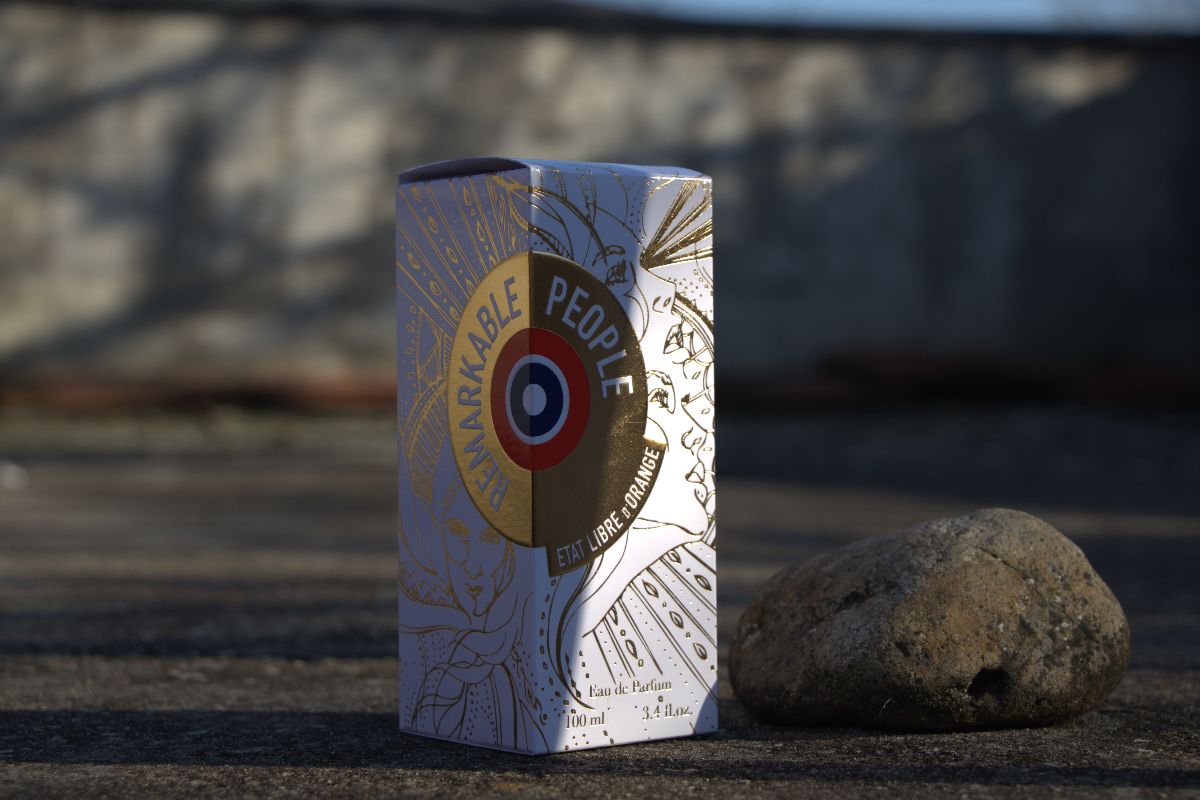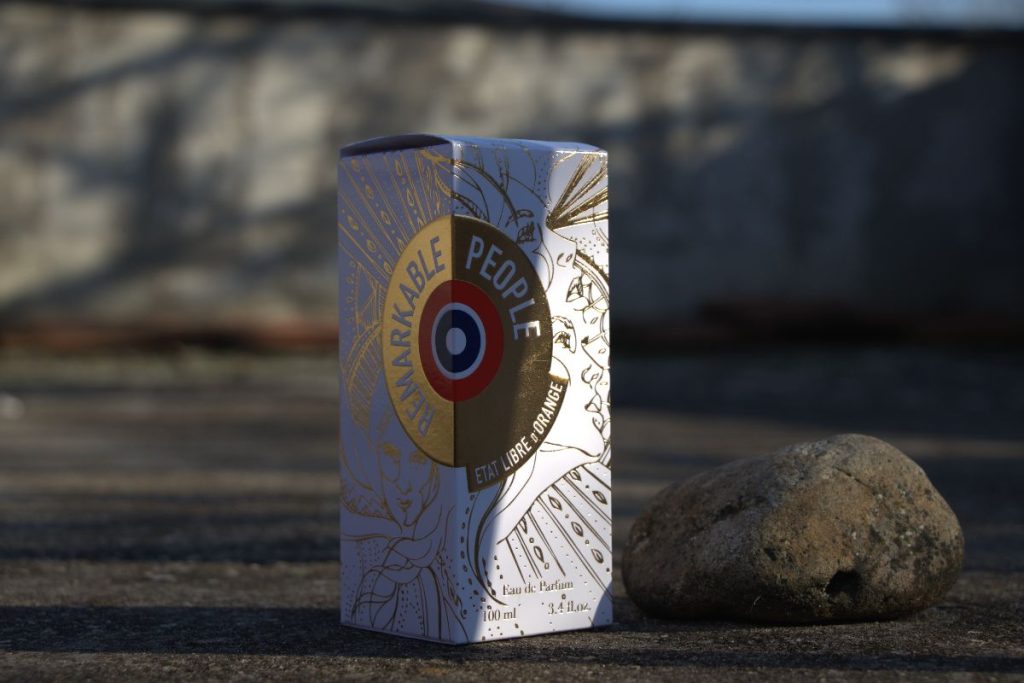 This fragrance is a pure example of why I don't like fragrance hype in any form. For me, ELDO is a hit-or-miss house that usually delivers good stuff but never a masterpiece.
After seeing probably every YouTube video review, I already knew that there was little chance for this scent to live up to its expectations.
Etat Libre d'Orange fragrances are affordable even at their retail price, but in this case, I wanted to wait until I could get my 100ml bottle for less than $100.
This may sound harsh, but the more I delve into this hobby, the less I see overhyped fragrances reaching that holy grail status, if at all.
Remarkable People is a fragrance with one of the best openings of the last ten years, moderate performance, and a slightly disappointing dry-down.
Following this summary, the subsequent chapters will provide a more detailed explanation of this fragrance, and I recommend reading everything so that you can decide whether this fragrance is right for you or not.
I love how the grapefruit blends with the spicy cardamom and the fantasy champagne accord, producing a scent that is almost bubbly.
However, I am not sure why the fragrance in the dry-down feels so basic and unfinished, with only generic javanol molecule and little else.
Nevertheless, this is one of the better releases from the house and probably the most wearable scent you can use in almost any situation during the warmer months of the year.
Now, let's take a look at the full breakdown and my experience with this perfume.
Top Notes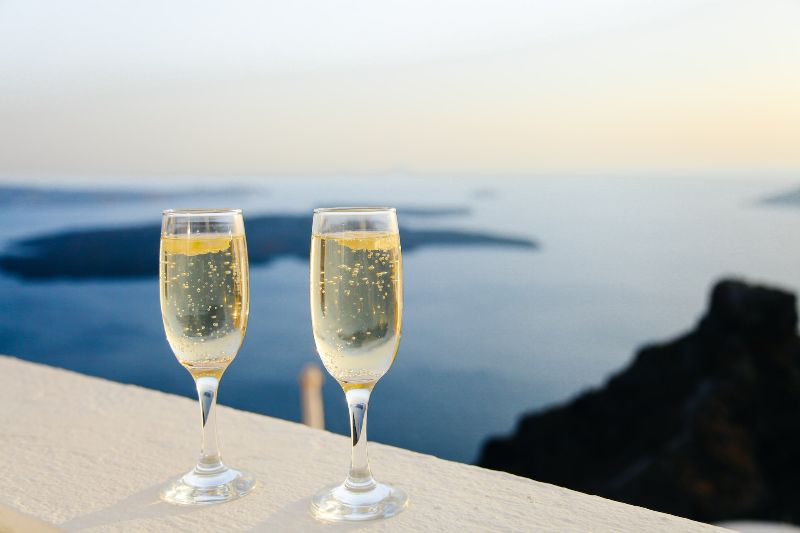 Grapefruit
Champagne Accord
Cardamom
The fragrance opens up with a blend of bubbly grapefruit and cold cardamom that mixes so well that you might want to take a bite out of the spot where you sprayed the fragrance.
I'm not sure how the perfumer accomplished this, given that the grapefruit smells like candy and is nowhere near the quality we've seen in other releases, such as Dolce & Gabbana Light Blue Forever or Hermes Terre d'Hermes Eau Givree.
However, the opening of this fragrance smells better than both of the previously mentioned scents. As we know, though, the opening isn't everything, and if the heart and base notes cannot the first few minutes of the scent, the composition ends up being average at best.
I doubt there is anyone who dislikes this part of the scent, and I'm willing to bet that ELDO made a lot of money from people who smelled it on paper strips in their stores.
After about ten minutes, the fragrance settles down, and things go from an all-star level to a middle-of-the-road experience.
Heart Notes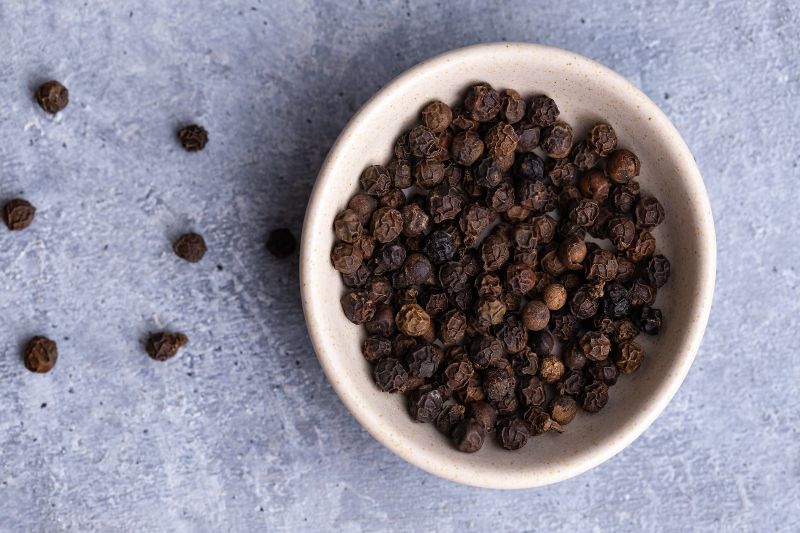 Jasmine
Curry Neo Jungle Essence™
Black Pepper
Unfortunately, the potential to create something new, vibrant and next-level begins to fade away as the middle notes start to emerge.
I can't express how much I love the first ten minutes of this fragrance and how fantastic it smells. For that experience alone, this scent is worth sampling and even owning if you want something casual and different from what everyone else might wear.
In my opinion, the only fresh fragrance from the 2010s that has an opening on the same level as this one are the early batches of Creed Aventus. Yes, it's that good.
However, when the heart notes become apparent, I realize that the initial joy of finally discovering a masterpiece fragrance from ELDO will continue to be a dream that may unfold one day.
The fragrance remains super versatile and uplifting as we're introduced to the spicy heart with black pepper accord and mildly floral jasmine that makes the scent wearable for both women and men.
That troublesome curry essence is nowhere to be found, and I can't detect it when smelling the fragrance from myself, so you can probably ignore it, but I'll touch more on this in the "compliments" part of the review.
I must say that I'm still enjoying the scent during the heart notes since the sweet and spicy contrasts still intertwine, keeping the composition fun. But, there is always that "but" somewhere that doesn't bring the good news, unfortunately.
Base notes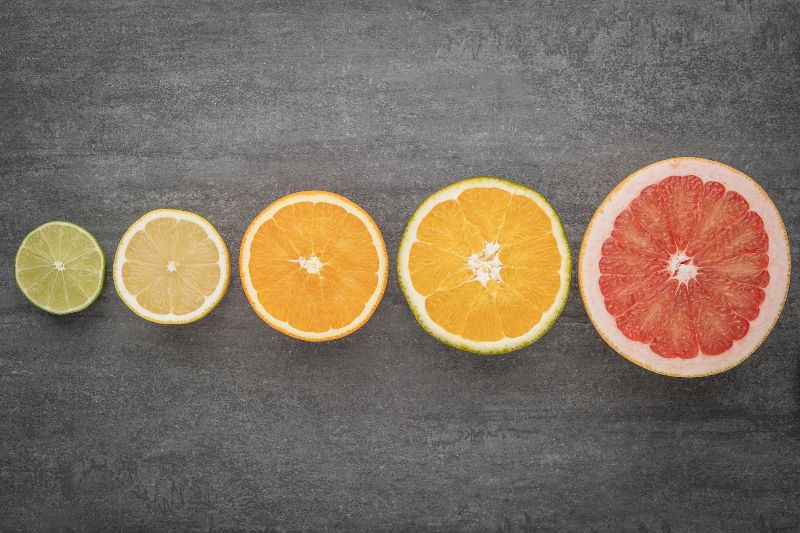 Labdanum
Sandalwood
Lorenox™
The dry-down should have been better. The labdanum and lorenox should have produced an amber/leathery experience which is non-existent here.
When the fragrance finally settles down to its final stage, what we are left with are traces of the citrusy opening, spicy heart, and javanol that mimics real sandalwood.
Don't get me wrong, the fragrance is good and enjoyable, but I expected more from a brand known for its crazy niche creations.
This is safe and feels more like an upscale designer release rather than something a bold and unconventional niche fragrance brand would create.
The funny twist here is that even with all the mentioned cons, I'll still keep this fragrance in my collection for when I want to smell nice in front of other people. There is nothing wrong with that, and we all need those few fragrances that are finely blended and smell better than the average Joe.
Last, but not least, I love this sandalwood much more than in Orto Parisi's Bergamask which is a sandalwood overdose composition.
Performance
The performance is surprisingly good for a fresh fragrance. I get anywhere from 6 to 8 hours even on colder days, which suggests that you might get even more when it's hot outside and your skin warms up.
I wouldn't expect any miracles in the projection department since Remarkable People is created to be more of a gentlemanly performer and invite people into your personal space.
Those looking for a "beast mode" fragrance during the summertime should look elsewhere.
LONGEVITY: 6 – 8 hours
PROJECTION: Moderate
SILLAGE: Moderate
Target audience and compliments
Both genders can rock this fragrance without worrying about whether it's more feminine or masculine.
Citrus/spicy compositions usually work better on men, but the inclusion of jasmine keeps the fragrance right at the middle of the gender spectrum.
As for compliments, I have to be honest and say that the only positive reactions I received were in the first 20 or so minutes after I sprayed the fragrance. This is when the scent smells divine.
However, after the fragrance settles down, there were more than a few occasions when people commented that it rubbed their noses the wrong way. It could be the curry accord, which I cannot detect, or even the jasmine, which can sometimes come off as animalic.
AUDIENCE: Unisex
AGE RANGE: 20+
COMPLIMENTS: Low
When & Where
Sweet, citrusy, and spicy woody fragrances are usually versatile and can be worn anywhere during the whole year.
So is the case here. Besides night outs in the winter, I can see this fragrance worn on any occasion since even if the first hour is strong and might get you a few weird comments, in the base, the fragrance doesn't push that much from the skin.
My suggested number of sprays is anywhere from 4 – 6 around the neck area, but really, you cannot overspray it. It is an Eau de Parfum that sits closer to the skin.
SEASONS: Spring, Summer, and Fall
OCCASIONS: Leisure, Night out, and Business
ATTIRE: Sporty, Casual, Semi-Casual
Uniqueness and value for money
The reason why this fragrance isn't praised on the same level as the previously mentioned Creed Aventus is that Aventus is a full and finished product with a clear high-level progression which Remarkable lacks.
Because of this, it is still a "diamond in the rough", and a hidden gem to many. What ELDO as a brand can do is release an Intense version and fix the issues that start with middle notes.
In terms of value for money, it's reasonable to either get a decant or wait until you can buy a 100ml bottle for around $100. By doing so, you minimize the risk of not liking the fragrance and having paid the full retail price.
UNIQUENESS: 4/5
VALUE FOR MONEY: 7/10
Pros and Cons
Here are some better and weaker parts of this perfume:
Pros
One of the best citrus openings in the last decade
A versatile and fun fragrance everyone can enjoy
Lasts a decent time for a summer perfume
A good value for money from a renowned brand
Cons
Unfortunately, heart and base notes are not on the same level as the opening
Smells like an upscale designer release
Not in the top five releases from Etat Libre d'Orange
Collection & Similar Perfumes
Remarkable People is a part of the "Classic Collection" from Etat Libre d'Orange which consists of more than 25 fragrances.
I would recommend checking out these three first:
SIMILAR PERFUMES
Conclusion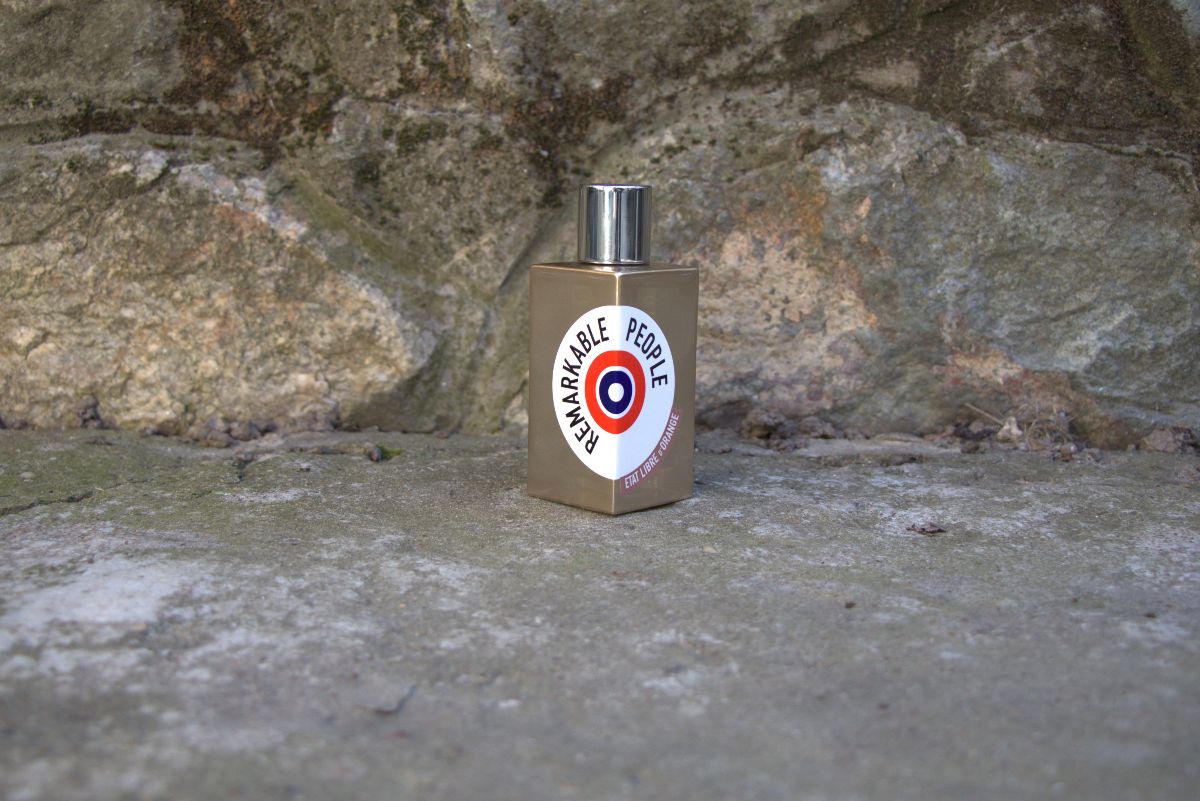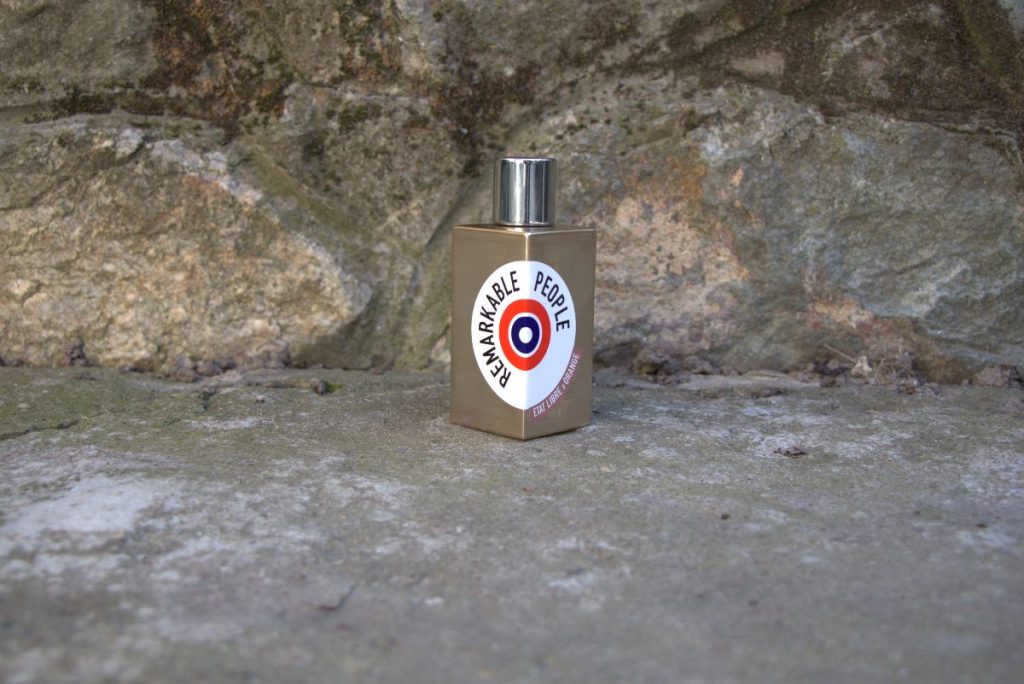 In conclusion, Remarkable People by Etat Libre d'Orange is a fragrance with a great opening and average dry-down.
It is a versatile and fun creation that excels in certain parts rather than delivering a full high-quality experience. Inspired by people who have made a significant impact on the world, this fragrance is worth sampling.
The magnificent opening is rather pleasing, and while this may not be a super positive review, I'm going to keep it for now. Remarkable People is not a bad release, but I was hoping for a little bit more than what I got.
What are your thoughts about Etat Libre d'Orange Remarkable People? Have you tried it? Do you like it? Let's start a conversation and let me know in the comment section below.
In case you are in doubt about whether you should consider buying any fragrance, it's always good to take a look at Scent Grail's S.P.A. Signature Factor Guide.
It is easy to use and the most relevant perfume-buying guide on the web. This way, you can check out if a particular fragrance is worth checking out, and potentially find your signature perfume.
Scent Grail content is free for anyone to use without anything hiding behind the paywall. If you would like to help me do more great articles like this, you can donate via PayPal. Much appreciated.
Find out more Scent Grail articles about perfumery, check out top lists, and other helpful reviews via the links below:
REVIEWS
TOP LISTS
SCENT GRAIL LEARNING CENTER
Until next time, have a great time, and keep smelling like a million bucks!
Best, Marin!
#scentgrail #scentgrailtribe
Scent Grail on Social Media: Facebook | Twitter | Instagram | Pinterest
Your number one source for Holy Grail Scents.

– MARIN KRISTIC