Hype beasts and fragrance legends. We give these "bigger than life" hyped fragrances so many adjectives that someone who is new at this hobby almost exclusively finds about them first.
After you gain some experience and your nose develops, you'll notice that most of these "hype trains" are double-edged swords, especially when they are blind buys.
So, it is not uncommon to have a buyer's remorse when believing the hype and blindly buying so many praised perfumes that end up being average at the best.
Here is a quote from my favorite Roman stoic philosopher Marcus Aurelius that I often go by:
At the end, who is to blame when it comes to hyped fragrances? Reviewers, us, or both? I believe that sometimes we all tend to over-hype perfumes that may not be so good, even I do that sometimes.
The point is, not everything is bad, and experiencing hyped perfumes is a part of our journey to finding our signature scent.
Fragrances you'll see here have been my part of perfume journey, not in my possession anymore, and worth sampling to see how they suit your perfume preference.
Please be warned, some of my choices may surprise you. Especially number four. Let's begin.
Affiliate Disclosure: As an Amazon Associate I earn from qualifying purchases. By purchasing via provided links/banners comes at no additional cost to you. Scent Grail only recommends products and/or services that are insightful and helpful to readers. For more info please read Affiliate Disclaimer.
What Are Hyped Fragrances
Hyped fragrances are "perfume legends" no one can seem to stop talking about. Being the YouTubers, perfume blogs, or forums. Even your friends that are also into fragrances as you are.
We can divide hyped fragrances into two distinct groups:
Perfumes that are hyped for their quality
Perfumes that are hyped because of paid reviews and free bottles
HYPED QUALITY PERFUMES AND HOW TO RECOGNIZE THEM
This group of hyped scents is the one you should be looking for. Few and rare, often not that expensive, and most importantly, have stood the test of time.
Personally, if a perfume is still getting a buzz even after it has been on the market for more than five years, I consider them worth checking out.
Does this mean you'll 100% like them? Of course not, but still. Here are some examples of hype kings that had stood the test of time and smell fantastic:
THE DARK SIDE OF THE FRAGCOMM
Believe it or not, collecting perfumes is not always rainbows and candies, just like with any other hobby. Unfortunately, some people are here just to sell you things without giving you a proper evaluation of the perfume.
That's why I'll give two practical tips on how to avoid getting into a blind buying spiral of "worthy" hyped fragrances:
Don't blindly buy hyped perfumes based on day one release – be careful with trusting reviewers who review a perfume on the day of its release, and praise it highly. Most certainly they have received that particular perfume bottle for free or are doing a paid review.
Test perfumes on your skin at least five times before purchasing them – even if you are ready to buy a perfume after seeing a great review praising it to the heavens, no one can trick your nose. Can't sample perfume anywhere? Don't worry. I'm almost positive that you'll find a sample via an online fragrance discounter store or a decant on Facebook fragrance groups.
The only perfume bottle I had received for free until now was Zaharoff Signature Pour Homme for which my opinion remained objective. That review is also the first one I ever did on the Scent Grail website.
The List
Many perfume bottles have passed through my hands, and only a few remain at a given time. While my perfume taste is ever-changing and always evolving, I'm always open to new things to try.
I wouldn't be surprised if you read the whole list and think what the heck is going on with you? All of these scents are great, and you wouldn't be wrong, but there is a catch.
While they are great and have shaped my fragrance taste, I have no reason to come back to them besides giving them a sniff in the perfume store from time to time.
In a way, I had outgrown them and continued my journey. Lately, I have been enjoying simpler and fresher scents more and more, so I feel that sometimes it is good to take a break from all that heavy stuff and cleanse my scent palette.
Now, let's check out which hyped fragrances I won't be buying ever again.

Yves Saint Laurent M7 Oud Absolu
Why have I picked M7 Oud Absolu: a successor of a fragrant unicorn within the fragrance community also hyped to the maximum, Oud Absolu is still praised as one of the best oud-based perfumes of all time.
I agree that the original M7 was a big thing back in 2002 as the first western Oud perfume from a big brand marketed by then Yves Saint Laurent's creative director genius Tom Ford, but is it that good? No, and that's a big no.
Oud Absolu is quite a simple amber fragrance with hints of citruses, woods, and oud in the background. Is it well-composed? Yes. Is it well-priced? Yes. Who should it buy it? Beginners who want to experience oud for the first time, and want a good value per price ratio.
I'm gonna go as far as to say that Oud Absolu is even better than the original that some charge ridiculous prices for it.
Perfumer: n/a
Perfume Oil Concentration: EDP
Fragrance Type: Woody Oriental
Release Date: 2011
Most dominant notes: Amber, Mandarin Orange, and Oud
Age Group: 30+
Seasons: Fall and Winter
Occasions: Business
Longevity and Sillage: 6 – 8 hours with moderate projection
Uniqueness: 3/5
Value for money: 8/10
Montblanc Individuel
Why have I picked Individuel: I'm not sure should you praise a certain YouTube fragrance reviewer for hyping this fragrance or not for saving it from discontinuation, but I know something else.
Montblanc's Individuel is nowhere near as good as some may want you to believe it is. I was actually quite shocked at how similar it smelled to Joop! Homme which I knew before buying this one.
There are only a few and far between reviews that mention how Individuel actually smells like a weaker Joop! Homme and some go as far as saying that it is better than Creed Original Santal. What? No. Just no.
Just get Joop! Homme, and wait until the fantastic dry-down. It's still as good as ever.
Perfumer: Pierre Bourdon
Perfume Oil Concentration: EDT
Fragrance Type: Spicy Oriental
Release Date: 2003
Most dominant notes: Lavender, Vanilla, and Cinnamon
Age Group: 20+
Seasons: Spring and Fall
Occasions: Leisure and Romantic
Longevity and Sillage: 6 – 8 hours with moderate projection
Uniqueness: 2/5
Value for money: 5/10
Bentley For Men Intense
Why have I picked For Men Intense: Bentley's Moneymaker is a hyped fragrance I believe it's worth hunting out if you have never tried it out.
Unfortunately, besides Creed Aventus, it is probably the most hyped fragrance from the last decade, and that's its main downside. For the price, a fantastic creation. In the real world, can't seem to live up to the hype.
Nonetheless, if you want something good and well-made that's three-dimensional, get your hands on Bentley for Men Intense. Otherwise, I would suggest saving another 20$ USD or so and getting Dior's Fahrenheit for the same occasions.
Read the full review here.
Perfumer: Nathalie Lorson
Perfume Oil Concentration: EDP
Fragrance Type: Oriental Spicy
Release Date: 2013
Most dominant notes: Rum, Cinnamon, and Leather
Age Group: 30+
Seasons: Fall and Winter
Occasions: Business, Night Outs, and Leisure
Longevity and Sillage: 8 – 10 hours with moderate projection
Uniqueness: 4/5
Value for money: 8/10
Mugler A*Men Pure Malt
Why have I picked Pure Malt: Oh, boy. Here we go. Pure Malt belongs to that holy grail triangle of most beloved perfumes of fragcom tagging along with Dior Homme Intense and Yves Saint Laurent La Nuit de l'Homme which would also make a spot on this list if I've ever owned a full bottle of it.
Not bad at all, and a different enough deviation from the original A*Men, but it doesn't do anything for men nor would I wear it anymore. The flanker from the same line, Pure Havane wins by a landslide when it comes to originality and my personal preference which may vary from person to person.
Pure Malt is a nice "boozy" and earthy people-pleasing fragrance most fragrance enthusiasts would enjoy, yet I don't believe it is that great. I would choose Pure Havane over this one any day of the week.
Perfumer: n/a
Perfume Oil Concentration: EDT
Fragrance Type: Fruity Oriental
Release Date: 2009
Most dominant notes: Sweet notes, Patchouli, and Malt
Age Group: 30+
Seasons: Fall and Winter
Occasions: Night Outs and Leisure
Longevity and Sillage: 6 – 8 hours with moderate projection
Uniqueness: 4/5
Value for money: 8/10
Swiss Arabian Shaghaf Oud Abyad
Why have I picked Shaghaf Oud Abyad: the last place could have gone to way too many hyped fragrances, but it had to go to this Swiss Arabian. The hype surrounding Shaghaf Oud Abyad is way too big for its own good
It is priced fairly to give it some slack, but if you are expecting this to have the quality like the fragrance it's trying to mimic(Amouage Interlude), then, buy it only if you want to get a sense of what kind of scent profile does Interlude have.
Shaghaf Oud Abyad is probably my biggest blind buy mistake in recent years so far, and a scent that does nothing for me.
Perfumer: n/a
Perfume Oil Concentration: EDP
Fragrance Type: Woody Oriental
Release Date: n/a
Most dominant notes: Incense, Myrrh, and Oregano
Age Group: 30+
Seasons: Fall and Winter
Occasions: Business and Leisure
Longevity and Sillage: 6 – 8 hours with moderate projection
Uniqueness: 2/5
Value for money: 5/10
Conclusion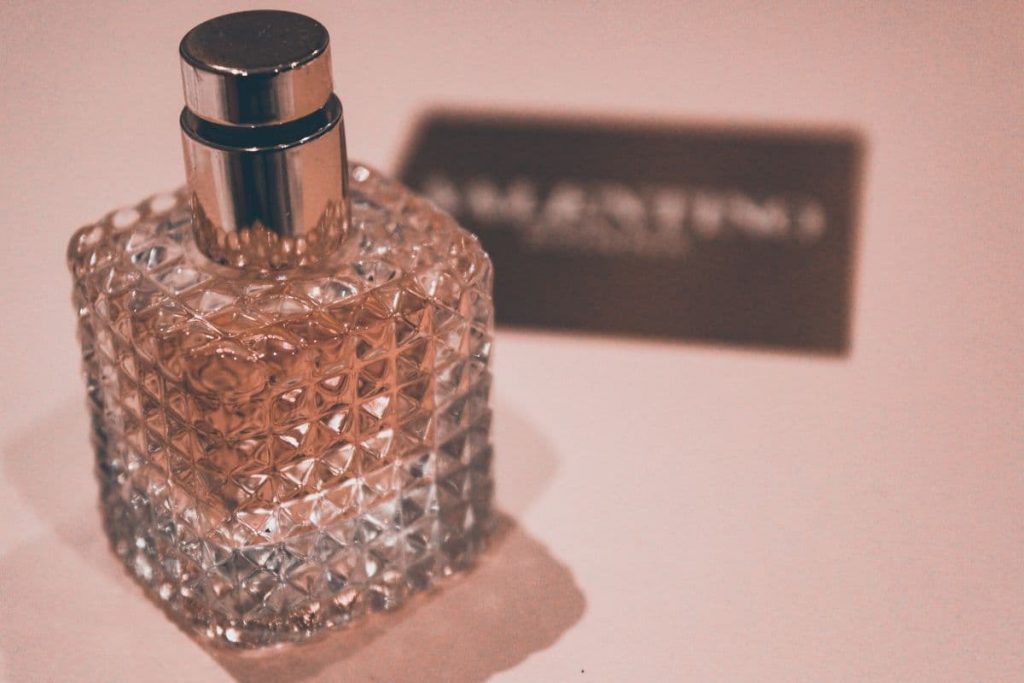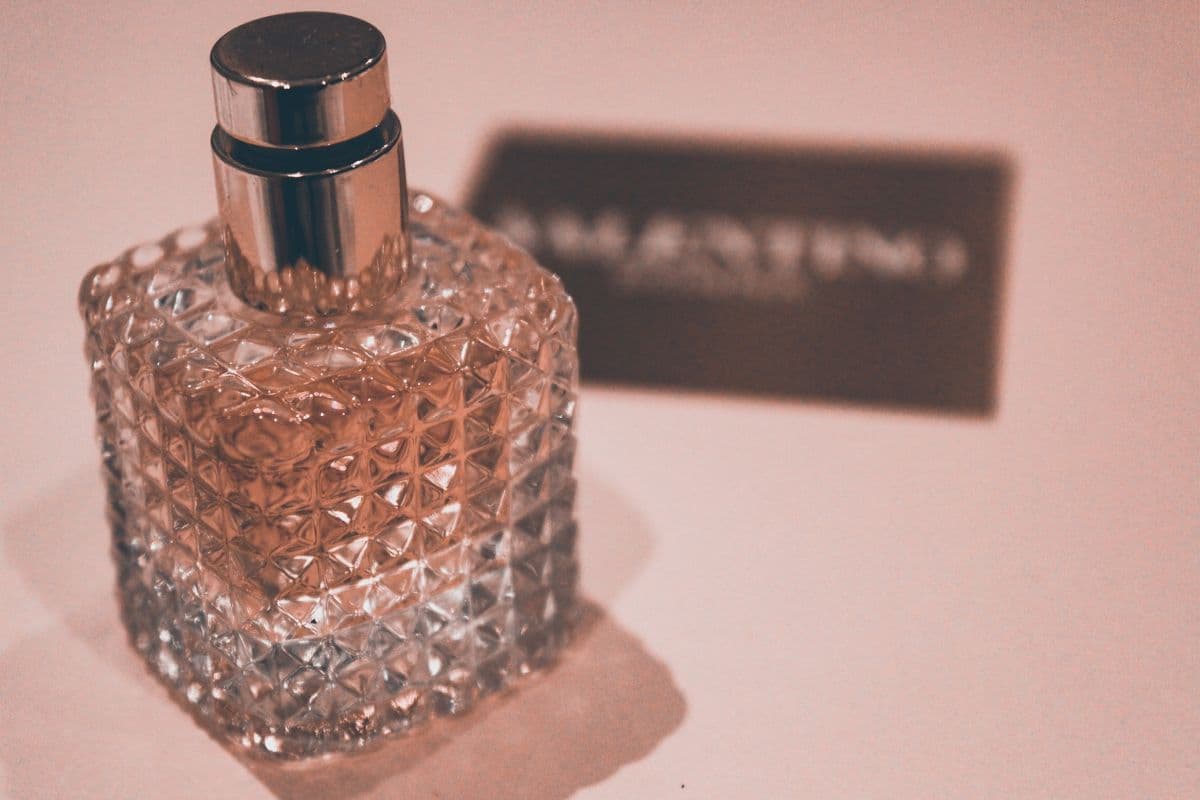 In your opinion, which are the hyped fragrances you won't be buying again? Let me know in the comment section below.
Neither of these is a terrible scent per se, but I'm done with them, and the hype that seems to not stopping anytime soon is way too big for its own good.
Anyways, I do recommend them as a way of progressing your fragrance taste onto some better things to come. Heck, you might even like them so much, that you'll disagree with my opinion, and that's great as well.
That's what makes this hobby so good. Our differences that brings us together.
In case you are in considering whether you should buy perfumes from this list or not, it's always good to take a look at Scent Grail's S.P.A. Signature Factor Guide.
It is easy to use and the most relevant perfume buying guide on the web. This way, you can check out if a particular fragrance is worth checking out, and potentially find your signature perfume.
Find out more Scent Grail articles about perfumery, check out top lists, and other helpful reviews via links below:
REVIEWS
TOP LISTS
SCENT GRAIL LEARNING CENTER
Until next time, have a great time and keep smelling like a million bucks!
Best, Marin!
#scentgrail #scentgrailtribe
Scent Grail on Social Media: Facebook | Twitter | Instagram | Pinterest
Your number one resource for Holy Grail Signature Scents.

– Marin Kristic