Hugo Energise for Men Eau de Toilette was created by Claude Dir and was launched in 2005 by Hugo Boss.
This fragrance came into my possession by an accident, and while it did know about its existence before, it never seemed too interesting to me to actually try it out until now.
I have traded one of my perfumes for the discontinued Hugo Boss Bottled Intense Eau de Parfum and got this one as a free gift.
Hugo Energise falls into the category of affordable perfumes, available in almost any perfume shop, and worth checking out without prejudice.
I admit, at this place and time in my perfume journey, I am pickier, and most new releases smell very similar to me. But, every now and then, comes a "blast from the past" that surprises you in the most pleasant way.
Hugo Boss Boss Energise For Men in three words: NOSTALGIC – REFRESHING – SHARP
Affiliate Disclosure: As an Amazon Associate I earn from qualifying purchases. By purchasing via provided links/banners comes at no additional cost to you. Scent Grail only recommends products and/or services that are insightful and helpful to readers. For more info please read Affiliate Disclaimer.
This Scent Grail review marks the first entry of "five-minute reviews", dedicated to smaller, and sometimes forgotten releases, explained in a more compacted way, but still offering the same quality content.
Perfume Theme
Hugo Boss official blurb: "HUGO Energise is a source of vitality for men who want to move on their own terms. Add this invigorating scent to your collection for a fresh update."
Notes and Classification
PERFUME NOTES
Top notes: Pink Pepper, Lemon, Kumquat, Pineapple, Mandarin Orange, Mint, Cardamom
Heart notes: Jasmine, Nutmeg, Freesia, Juniper Berries, Clary Sage, Coriander
Base notes: Teak Wood, Leather, Vanilla
My Experience With Hugo Energise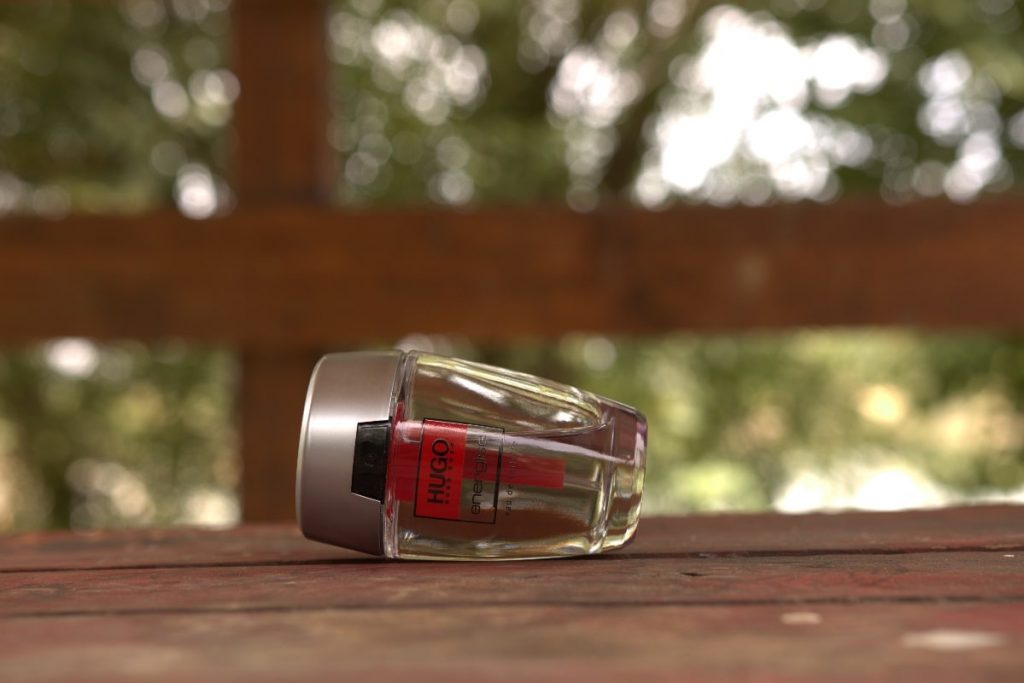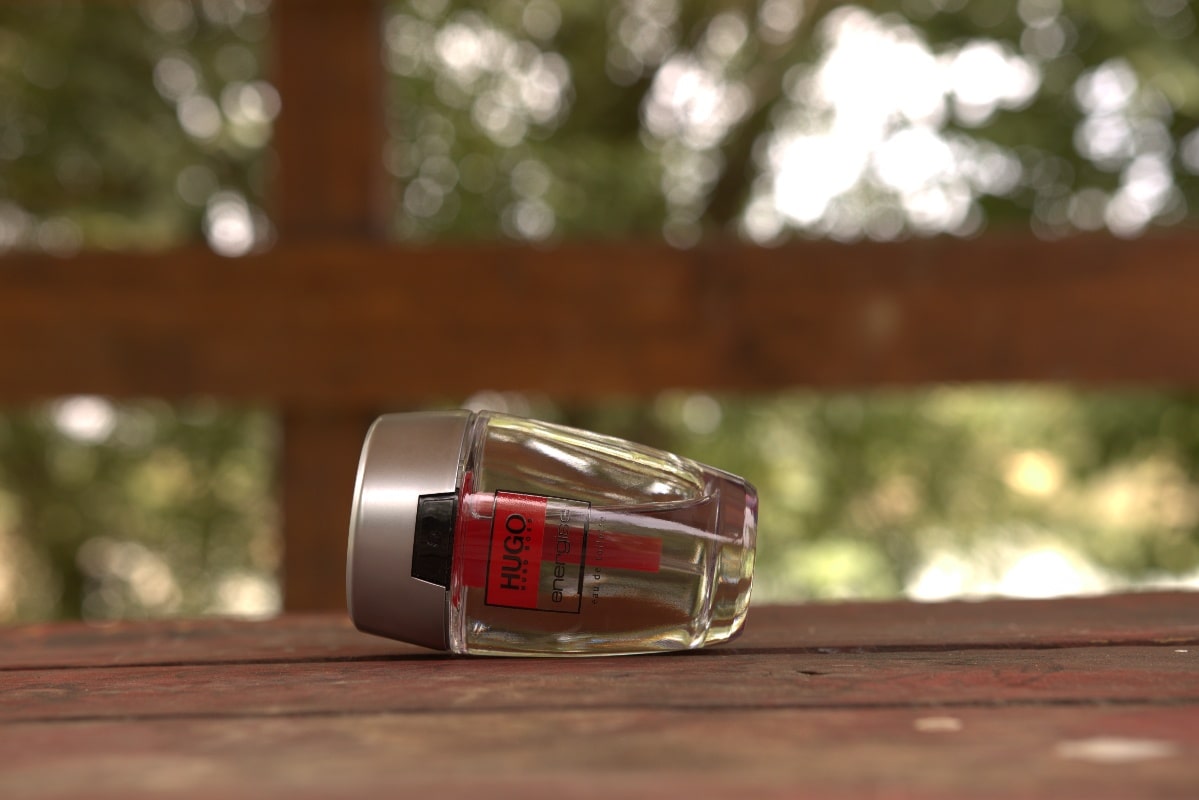 Honestly, I had zero expectations with Energise. I just feel that fragrance brands do these annual releases for the sake of the release, and nothing else.
I knew the bottle, but it always seemed to me like something not worth checking out, and in general, Hugo Boss house rarely does a superb release.
This perfume starts out with refreshing citrus notes, dominated by a kumquat fruit, very similar to one found in the Moschino Uomo?.
Hints of spiciness and semi-aquatic notes give away a pleasant and effervescent aroma surrounding the wearer. The fleeting aquatic note comes from the mint and floral accords which are clearly detectable if you bury your nose in the place you sprayed the scent.
For a fragrance priced at this one, you shouldn't expect to detect each note individually, and it's simpler than you may think from the first spray.
By the time the fragrance reaches the dry down in about an hour, what you are left with is an enjoyable woody-spicy scent with a touch of vanilla in the far dry down.
My overall impression of Energise is that this fresh and sharp composition will remind you of the mid-2000s and the long-gone carefree high school days.
If you know what you are getting into, and not expecting some natural roller coaster ride for cheap, you will get the most out of this perfume.
A nice, and fun scent when you want to relax, feel nostalgic, do a couple of errands, and enjoy life.
I also liked the urban and practical-looking bottle that screams of long-gone days and trends with the built-in atomizer and a red stem, giving a hint of the Energise's real purpose. That is a great gym scent.
Five things you should you know before buying Energise
Let's see how Hugo Energise performs, the age range, which is the best season, occasions to wear it, and the value for money.
PERFORMANCE
The perfume is not loud and doesn't jump from your skin too much, but the sillage and projection are good enough so that you can smell it easily for a good 4 – 6 hours. Consumers who liked their fragrances to project more moderately will enjoy the overall scent bubble if produces.
TARGET AUDIENCE AND COMPLIMENT FACTOR
Many say this is a high school scent for someone on a budget, but I have to disagree to some degree. I am over thirty and feel I could wear Energise without worrying do a smell like a teenager. Wear what you like, and don't worry about what anyone will say. I'm yet to receive a compliment from Energise, but I'll be fair, and say that I only wore it in casual scenarios.
DRESS CODE AND OCCASIONS
Energise is a versatile scent that works well when the temperatures aren't too hot or too cold. I feel that the extreme weather would tone it done, and wouldn't let it develop as it should. If you have a sporty personality, love to go for long walks or bicycle rides, and are someone who realizes that spaying a 200+ dollar perfume is not a good idea in these types of scenarios, this will do wonders for you. In my opinion, this is one of the best cost-per-quality ratios scents out there.
UNIQUENESS AND VALUE FOR MONEY
The scent is not unique at all, but you are not buying it for uniqueness. The reason why you are buying Energise is to get something sporty and affordable that smells also nice. Thus, the value for money is very good if you know what you are getting into. Otherwise, skip this release entirely.
HOLY GRAIL SCENT RATING
The overall rating is B- which shouldn't stop you from trying out Hugo Energise. While I'm being objective as much as I can, I have smelled this scent profile at least a hundred times by now. These citrus spicy, and woody compositions dominated the perfume world in the early 2000s, and there are better options out there if you plan to spend more. Yet, each time I wear it, it makes me smile how something as simple as this makes my day more easy-going and "energizes" me. For all of these reasons, I kept this little scent and decided to review it at the end, and that has to count for something. Doesn't it?
Conclusion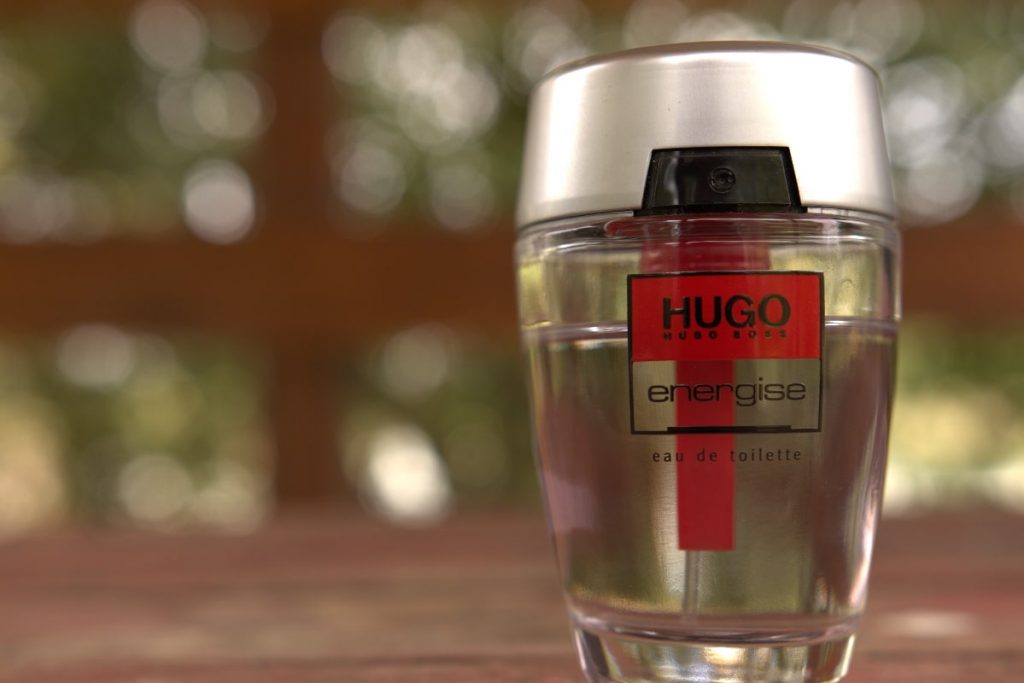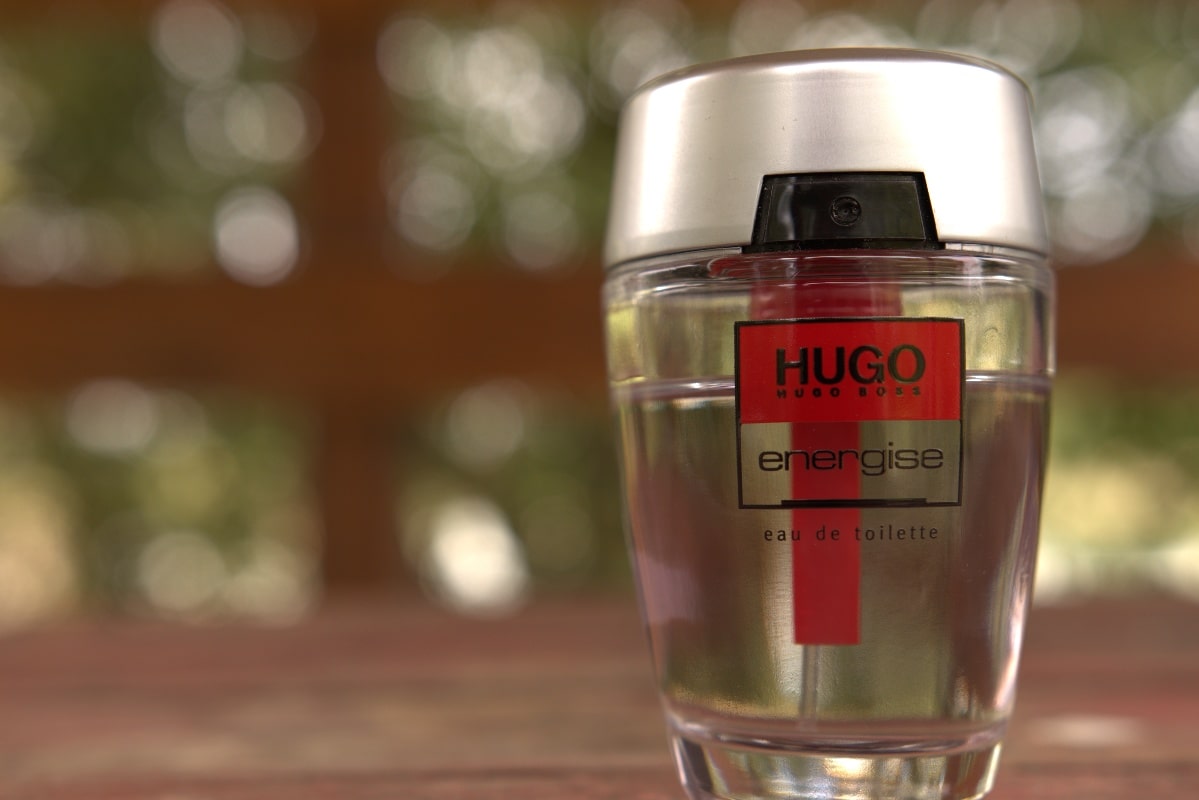 Will Hugo Energise rock the perfume world, and start a new trend? Of course, it won't. But, what it will do is take you on a nostalgic journey, make you feel good, and let you know that sometimes, we can enjoy simpler things in life.
What are your thoughts about Hugo Boss Hugo Energise for Men? Have you tried it? Do you like it? Let's start a conversation and let me know in the comment section below.
In case you are in doubt whether you should consider buying this fragrance or not, it's always good to take a look at Scent Grail's S.P.A. Signature Factor Guide.
It is easy to use and the most relevant perfume buying guide on the web. This way, you can check out if a particular fragrance is worth checking out, and potentially find your signature perfume.
Find out more Scent Grail articles about perfumery, check out top lists, and other helpful reviews via links below:
REVIEWS
TOP LISTS
SCENT GRAIL LEARNING CENTER
Until next time, have a great time and keep smelling like a million bucks!
Best, Marin!
#scentgrail #scentgrailtribe
Scent Grail on Social Media: Facebook | Twitter | Instagram | Pinterest
Your number one resource for Holy Grail Signature Scents.

– Marin Kristic