Vibrant Leather Eau de Parfum was created by Jerome Epinette and was launched in 2018 by Zara. This release was the turning point for the brand, often ignored in the fragrance community until then.
Normally, I'm done with all the clone perfumes, being the cheapies or expensive variations on the popular DNA. Yet, Vibrant Leather from Zara is such an affordable scent that I had to give it a fair chance at least.
What made this release different from others in the Aventus clone genre such as Montblanc Explorer and Armaf Club de Nuit Intense Man was the fact it was the first one that's widely available around the world.
By available, I mean that it can be found in any Zara shop, and the one I suspect Zara won't discontinue for a long time to come, as it's with a lot of their other perfume offerings.
Zara Vibrant Leather in three words: FRESH – CLEAN – MELLOW
Affiliate Disclosure: As an Amazon Associate I earn from qualifying purchases. By purchasing via provided links/banners comes at no additional cost to you. Scent Grail only recommends products and/or services that are insightful and helpful to readers. For more info please read Affiliate Disclaimer.
Let's see what made Vibrant Leather so popular, and whether should you buy it or not.
Perfume Theme
Zara's official blurb: "Vibrant Leather is a perfect balance between the peace & romantic side of woody notes and the vitality & the intense of leather.
Woody Eau de Parfum. The fragrance pyramid includes notes of bergamot, leather, and bamboo. A unique, elegant, and long-lasting fragrance."
Notes and Classification
PERFUME NOTES
Top notes: Bergamot
Heart notes: Bamboo
Base notes: Leather
My Experience With Zara Vibrant Leather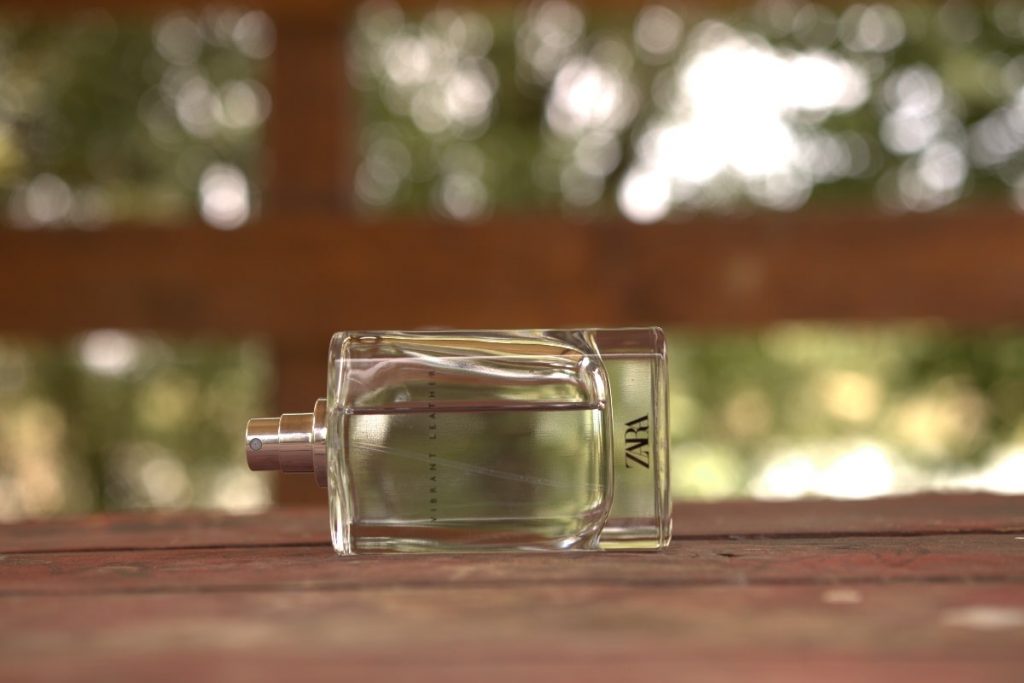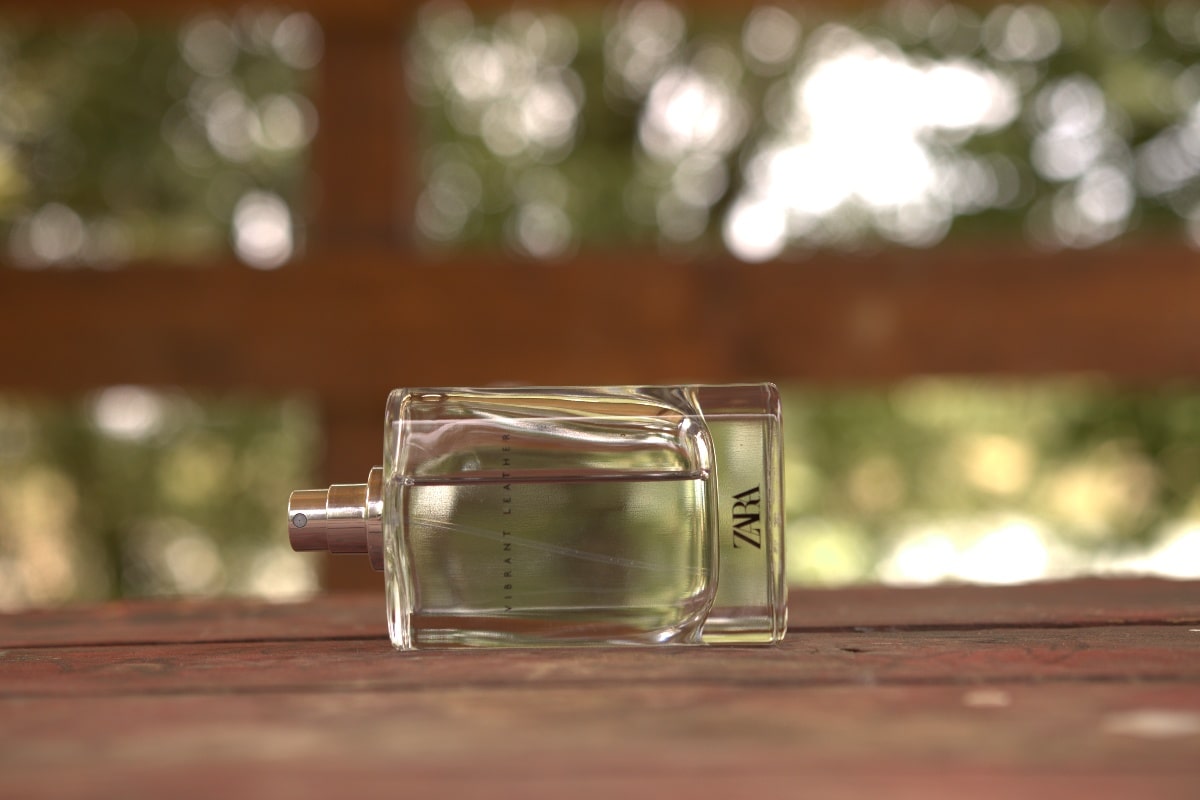 Before we begin, let me just say that I was actually surprised that CheckFresh keeps a track of Zara fragrance batch codes.
Some of the big names such as Acqua di Parma of Montale are yet to be implemented. The perfumer behind this creation is Jerome Epinette.
Now, if you are someone who is into fragrances for more than cheap thrills, you may be wondering how the heck did someone who has done creations such as Cedre Atlas and Santal Carmin for Atelier Cologne, and Bal d'Afrique and Velvet Haze for Byredo accepted to do a clone fragrance for a fashion house of Zara?
Let's be straight. A perfumer of his caliber must have known about Creed Aventus by the time 2018 rolled on, and Zara, one of the biggest fashion brands in the world has the money to employ anyone.
I do know that we romanticize the perfumery, especially the niche and indie side of things, but when the money talks, there are no borders.
So, what does Zara Vibrant Leather smell like? The first thing that comes to my mind from the initial spray is the fresh and clean properties of Explorer and the heavy and thick accords of Club de Nuit Intense Man.
All of this combined, yes, you are reminded of Aventus, but in a more watered-down reinterpretation. The fragrance itself wears more like a light Eau de Toilette, rather than Eau de Parfum.
As for the official notes, they get you an idea of what the fragrance should smell like, but don't tell the real story. The scent opens up a zesty combination of bergamot, lemon, and sweet lime.
This is where the fragrance is the closest to the original. As the scent dries down on your skin and gets mellower, the initial freshness loses its steam quite quickly, and what you are left with is a woody/musky scent trail.
The leather accord is barely there, and if it wasn't listed as an official note, I doubt anyone would detect it.
Even with all of these shortcomings, I have to say that Vibrant Leather is probably the best bang for your buck Aventus clone, recommended for those who want to save money, and check out what's all the fuss about the Aventus.
There has been more than one occasion my brother wore Vibrant Leather, and at least for the good 4 hours, I could clearly detect this pleasant aroma surrounding him. PRO TIP: milder temperatures and windy days work like cham on the sillage and longevity.
I like the simple and elegant presentation of Vibrant Leather and the fact that the cap is magnetic. A practice that every fashion and perfume brand should have implemented long before 2018.
The bottle is made of a clean glass design with classy and elegant lines. The box is a minimalist black colored packaging with Zara's blurb about the fragrance on the backside, and a picture of tree branches.
Before you buy Zara Vibrant Leather
Let's see which five things you should consider before buying this perfume:
PERFORMANCE
The performance is acceptable, considering what you are getting for such a low price. Zara also offers official 20ml decants which you can carry to respray if needed. While not intimate, the projection is on the lower side, and the scent is detectable for a good 4 – 6 hours.
TARGET AUDIENCE AND COMPLIMENT FACTOR
Aventus and all of its clones can be worn by men and women. Now easier than ever before, citruses and musks and widely acceptable as unisex creations. I did receive compliments here and there, by wearing this perfume, and I guess the compliment number would be higher if the fragrance projected more.
DRESS CODE AND OCCASIONS
Vibrant Leather is one of those versatile and modern fragrances that fit into any scenario and season. No complaints here, but I would avoid the extreme heat and cold since the composition is fresh and wears light.
UNIQUENESS AND VALUE FOR MONEY
The lack of uniqueness is replaced with an affordable price tag, and just enough quality to place it in the high value for money bracket. If this is your first venture into Aventus type of scents, just get it without thinking. Better to get the best and cheapest version, than an expensive clone you might regret.
HOLY GRAIL SCENT RATING
Will Vibrant Leather win any awards in the fragrance community? Of course, it won't. But, is it a nice and pleasant scent you can wear anywhere, and still smell a little bit different than every guy on the street? Heck, yes you will. The overall rating is B- is a combination of different factors, and I do believe that both Club de Nuit Intense Man and Montblanc Explorer are better but more expensive options. Potential buyers with limited budget options should buy this Zara as already mentioned, without any thinking and remorse.
Conclusion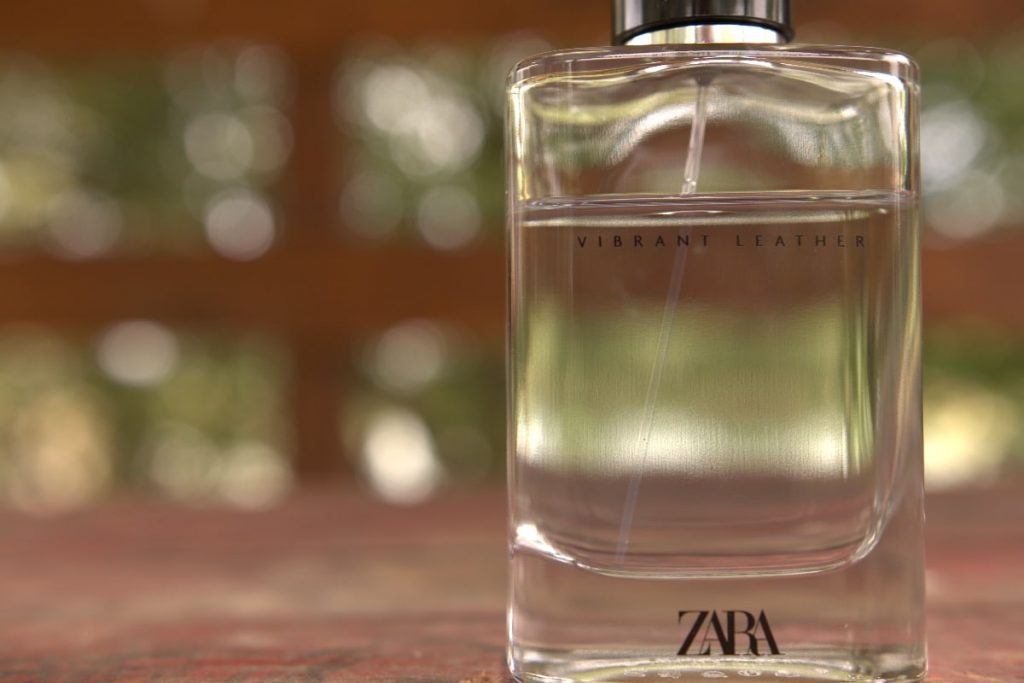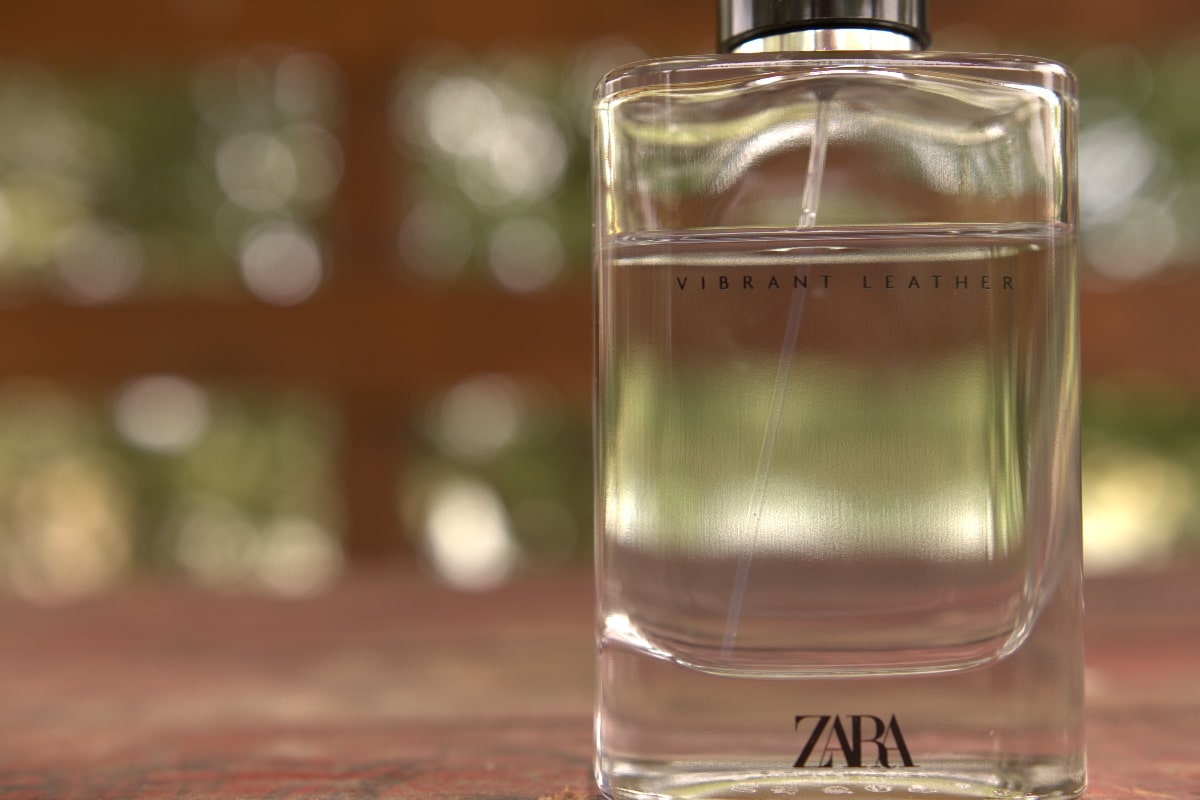 I had this perfume a couple of times now, and with other perfumes in the same genre I currently own, I still get pleasantly surprised with Zara's take.

It is obvious that Zara's brief with Jerome Epinette was to create a cheap alternative for Creed's Aventus that smells decent, and that there is no real "passion" behind this, as we frag-heads like to say.
All in all, and when all things are considered, yeah I do recommend checking this little but popular fragrance as soon as you get the chance to do so.
What are your thoughts about Zara Vibrant Leather Eau de Parfum? Have you tried it? Do you like it? Let's start a conversation and let me know in the comment section below.
In case you are in doubt whether you should consider buying this fragrance or not, it's always good to take a look at Scent Grail's S.P.A. Signature Factor Guide.
It is easy to use and the most relevant perfume buying guide on the web. This way, you can check out if a particular fragrance is worth checking out, and potentially find your signature perfume.
Find out more Scent Grail articles about perfumery, check out top lists, and other helpful reviews via links below:
REVIEWS
TOP LISTS
SCENT GRAIL LEARNING CENTER
Until next time, have a great time and keep smelling like a million bucks!
Best, Marin!
#scentgrail #scentgrailtribe
Scent Grail on Social Media: Facebook | Twitter | Instagram | Pinterest
Your number one resource for Holy Grail Signature Scents.

– Marin Kristic