I admit. After I had finished my 2012 bottle of the original version, my expectations we kinda mixed about Dior Eau Sauvage Parfum 2017, and that was even before it was delivered to me.
The fragrance is received very well on one of the most popular fragrance websites, but there is a general consensus about how the new and the only version now has been freshened up and lost its prior staying power and projection.
But, Dior is Dior, and they rarely destroy their pillar fragrances with reformulations, and so is the case with the newest formulation of legendary Dior Eau Sauvage Parfum.
Dior Eau Sauvage Parfum 2017 in three words: CLASSY – AROMATIC – MASTERPIECE
Affiliate Disclosure: As an Amazon Associate I earn from qualifying purchases. By purchasing via provided links/banners comes at no additional cost to you. Scent Grail only recommends products and/or services that are insightful and helpful to readers. For more info please read Affiliate Disclaimer.
Don't have the time to read the review right now? No worries! Here are my 5 quick takes:
The best vetiver-based fragrance of all time
A citrus aromatic fragrance with great longevity
Created by Francois Demachy in 2017
One of the best all year round signature-worthy perfumes of all time
It works the best on a more mature and serious audience
The following Scent Grail review is my experience with both the 2012 and 2017 versions of this perfume and serves as a guide on whether one should chase the overpriced vintage scent or stick with the new kid on the block.
Brand and Perfume History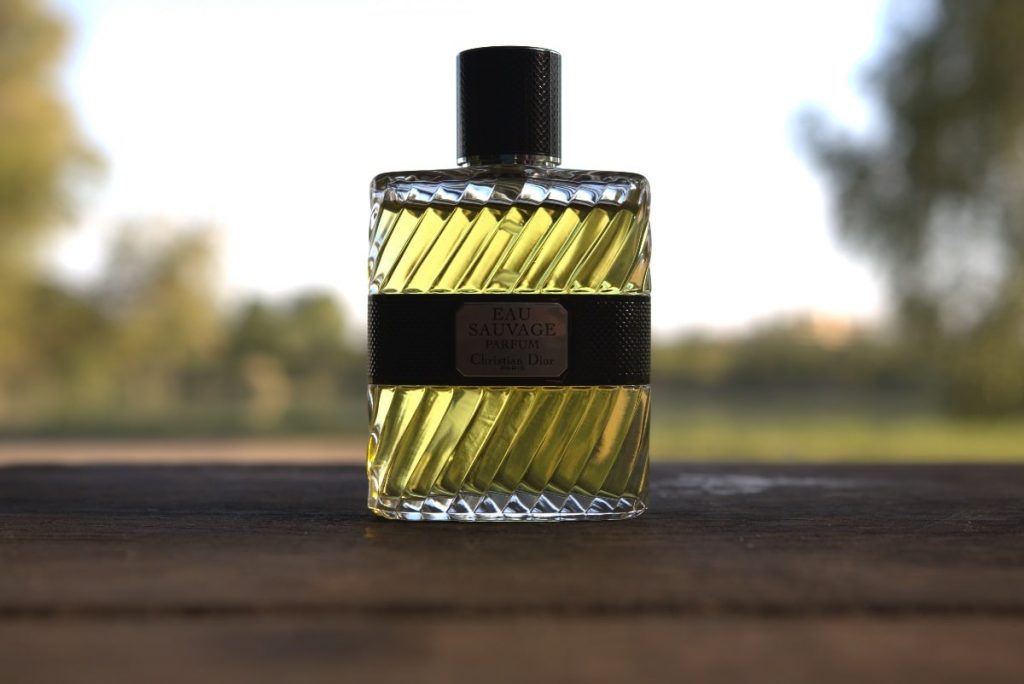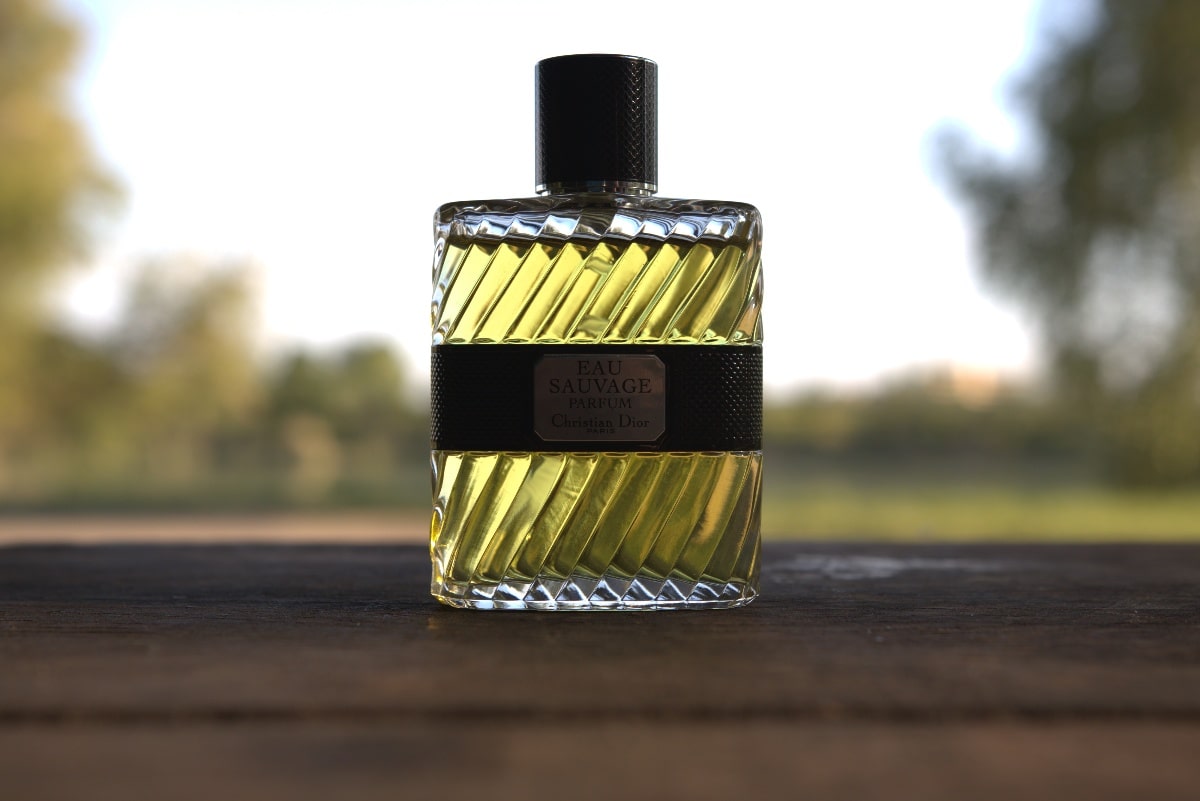 Dior is a well-known French fashion and luxury company. Along with their rival Chanel, they are the most recognizable brand in male and female fashion.
When it comes to perfumes targeted at men, Dior is in my opinion the strongest perfume brand, just after Tom Ford's house.
Christian Dior Story
The house of Dior was founded by the late Christian Dior more than 70 years ago in Paris, France. In February 1947, Christian Dior launched his first fashion collection for Spring–Summer 1947 named the "New Look".
Christian Dior Parfums branch was established in 1947 or 1948, and the first perfume they ever released was the popular Miss Dior.
Eau Sauvage, Fahrenheit, Dior Homme, and Sauvage have been the major players and trend shifters in men's perfumery, and are all still available on the market.
Today, Dior is owned by LVMH and controlled by French businessman Bernard Arnault(also a chairman of LVMH). Their wide variety of products is sold throughout retail stores worldwide, as well as through Dior online store.
Read more about Dior's brand history here.
Dior Eau Sauvage Parfum 2017 Story
The story about this new edition directly correlates with the original 2012 version of the perfume, which was intended as a stronger concentration and reinterpretation of the legendary Eau Sauvage from 1966 that was created by famous perfumer Edmond Roudnitska.
The perfumer is again Francois Demachy, Dior's in-house perfumer, who created both versions. One of the great things about Dior is that they are quite open when they reformulate their perfumes, and so was the case here.
May it be the constant "cat and mouse game" of an evergrowing list of banned ingredients or the case of redoing the perfume suited for modern tastes, most of their perfumes get "updated" from time to time.
There is a third reason and possible explanation why Dior Eau Sauvage 2017 was re-done, which seems like another plausible reason. The original, while being one of the most praised fragrances of all time in the fragcomm, just didn't work with the younger population, and sales might have suffered.
This is where Francois Demachy hit the bullseye with the creation of a more rounded version, that was closer to the original from the '60s.
Francois Demachy notable creations:
Dior Oud Ispahan
Dior Sauvage line
Dior Bois D'Argent
Dior Addict Eau de Parfum
Dior Homme Parfum
Dior Fahrenheit Absolute
Dior Fève Délicieuse
Dior Midnight Poison
Fendi Fan di Fendi pour Homme
Givenchy Dahlia Divin
Acqua di Parma Colonia Intensa
Acqua di Parma Colonia Leather
These are just a couple of perfumes Francois did, and there are a lot of other creations and flankers done under his skillful nose, which are also worth checking out.
Still, how much he succeeded in bringing the old legend to the mainstream…well, keep on reading to find out.
Perfume Theme
Dior's official blurb: "François Demachy revisits the trail of Eau Sauvage in its Parfum interpretation with a refreshed aromatic power. As powerful and sensual as ever, the composition is invigorated with a unique freshness warmed by the Grasse sun.
Top notes bursting with citrus revive a woody heart of pure vetiver. This light wood stirs the warm and powerful elemi note to unfurl in a spicy, oriental base.
Deep and full, vibrant and fresh, the new Eau Sauvage Parfum enhances the solar signature of Eau Sauvage with warm and radiant accents."
Perfumer's words: "The Eau Sauvage Parfum is even more pleasurable. With this rounder version, even closer to the original signature, I wanted to highlight the authenticity of the ingredients. To show their strength, but also reveal their warmth by rendering them even more prominent and palpable."
François Demachy, Parfumeur-Créateur Dior
Notes and Classification
Perfumer: François Demachy
Perfume Oil Concentration: Eau de Parfum
Fragrance Type: Citrus Aromatic
Release Date: 2017
Target Audience: Men
Most dominant notes: Bergamot, Vetiver, and Elemi
Age Group: 25+
Seasons: Spring, and Fall
Occasions: Business
Wearability: Experienced
Longevity and Sillage: 8 – 10 hours with moderate projection
The recommended number of sprays: 2 – 4
Reviewed batch code: 0B01 – February 2020
Uniqueness: 4/5
Value for money: 10/10
Perfume Color Palette: Yellow, Green, Light Brown
Holy Grail Scent Rating: A+
PERFUME NOTES
Top notes: Citron, Bergamot, Lavender
Heart notes: Haitian Vetiver
Base notes: Elemi
Perfume Presentation
If I had to summarize Dior's heritage, and what it had meant all past decades, in just one bottle, then for sure it would be this one.
I'm no stranger when it comes to classic and timeless designs, but let's forget about all that for a minute. Without any doubt, the Dior Eau Sauvage Parfum bottle is one of the most brilliant-looking bottle designs of all time.
The whole Eau Sauvage line looks practically the same, with that old-school aftershave, simple and elegant style that even after 50 years in production, still looks eye-catching as ever.
I'm reviewing a tester bottle here, so there is no box this time, but I had the 2012 version, and they are basically the same. The 2017 box is white, instead of black, found in the older formulation.
I love the detailed magnetic cap(CD logo is found inside and outside of the cap) that every time you place it back on the sprayer satisfactorily clicks, as the magnets press it down to the sprayer nozzle.
The lighter green liquid color is a throwback to the vintage Eau Sauvage from 1966, yet it retains the green color tincture from the previous Parfum.
On the whole, and with the inclusion of a black ribbon going around the whole bottle, I believe that even if you aren't that much into fragrances, you will realize that class never goes out of style.
This is how you do a premium presentation without having to spend $300+ on your perfume.
My Experience With Perfume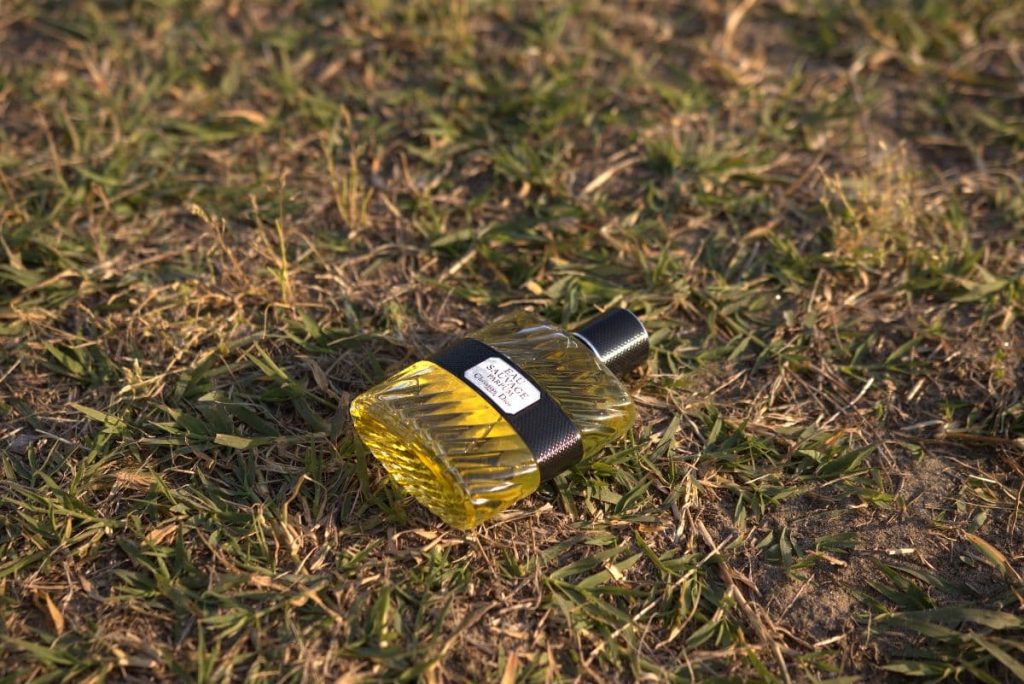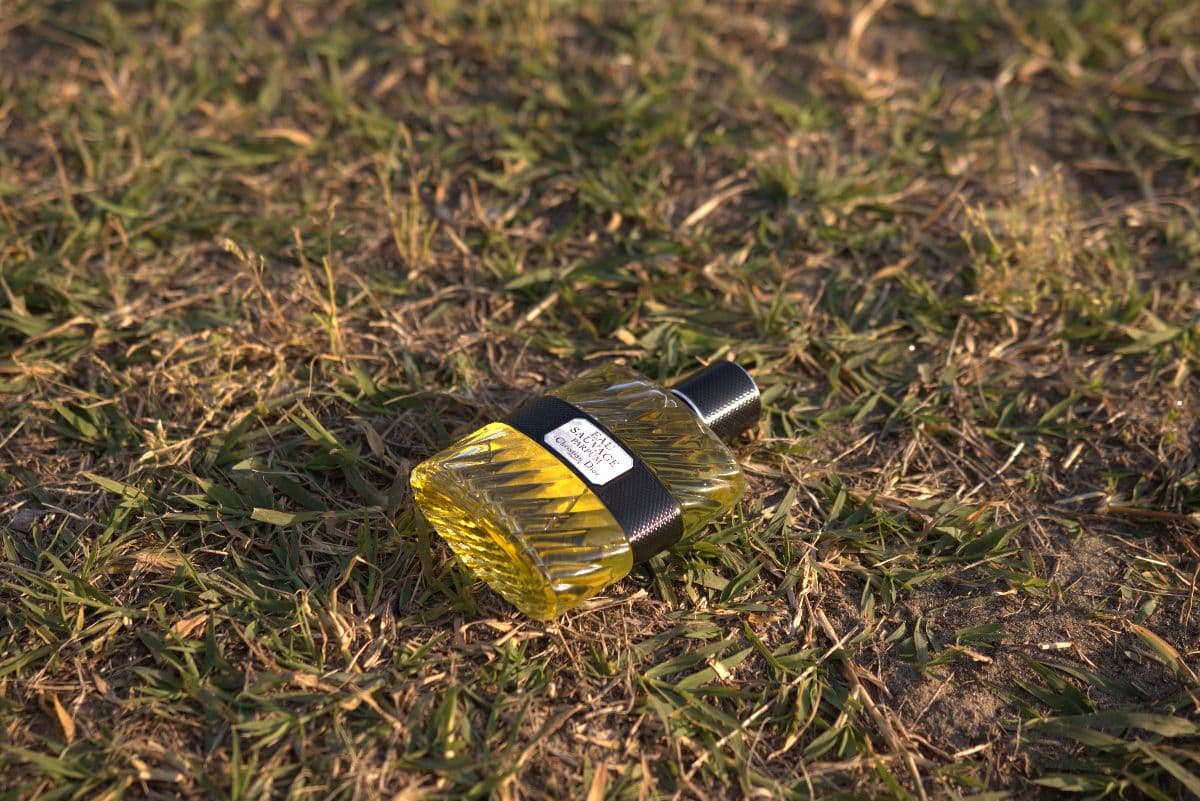 Let's get one thing resolved straight away. I know that there are perfume aficionados who want to know how this one compares to the first edition of Parfum.
In my humble opinion, 2017 is a better fragrance. Why? It's simple as day. While the old one was dense and had more "kick" to it, this one is fresher and easier to wear during the whole year.
As someone who owned both versions, and finished the whole bottle of 2012, I recommend wholeheartedly that if you cannot get the first version for a decent deal, just go with this one. It is on the same level, if not better.
Now, let's see what makes it a holy grail scent.
Top Notes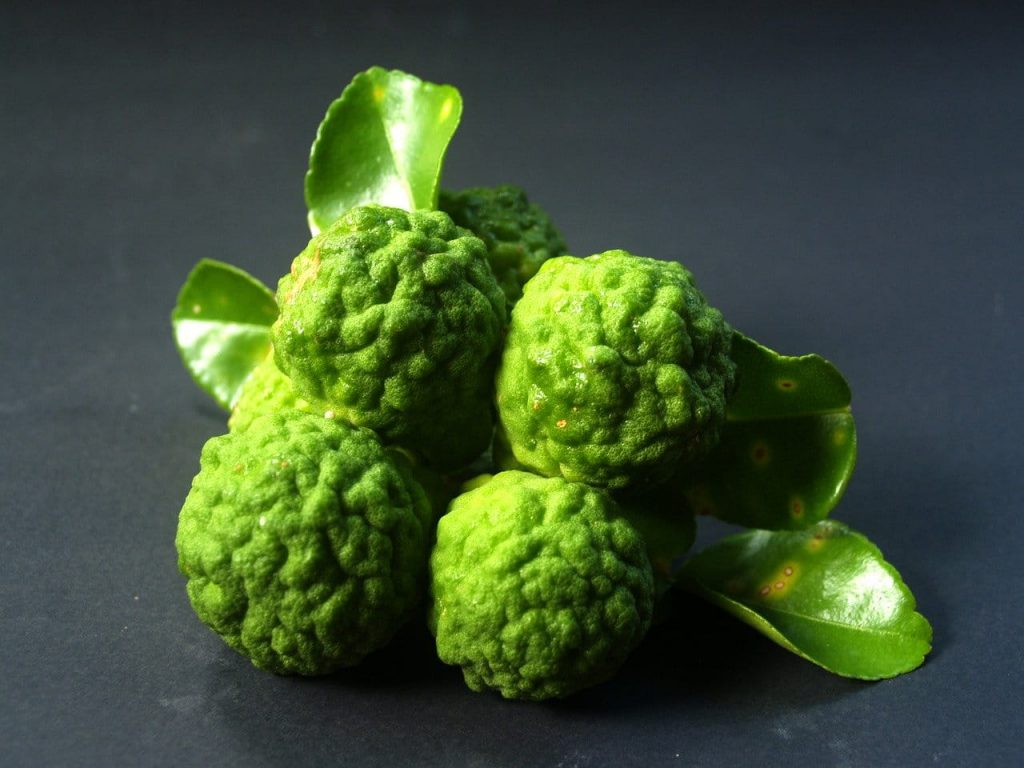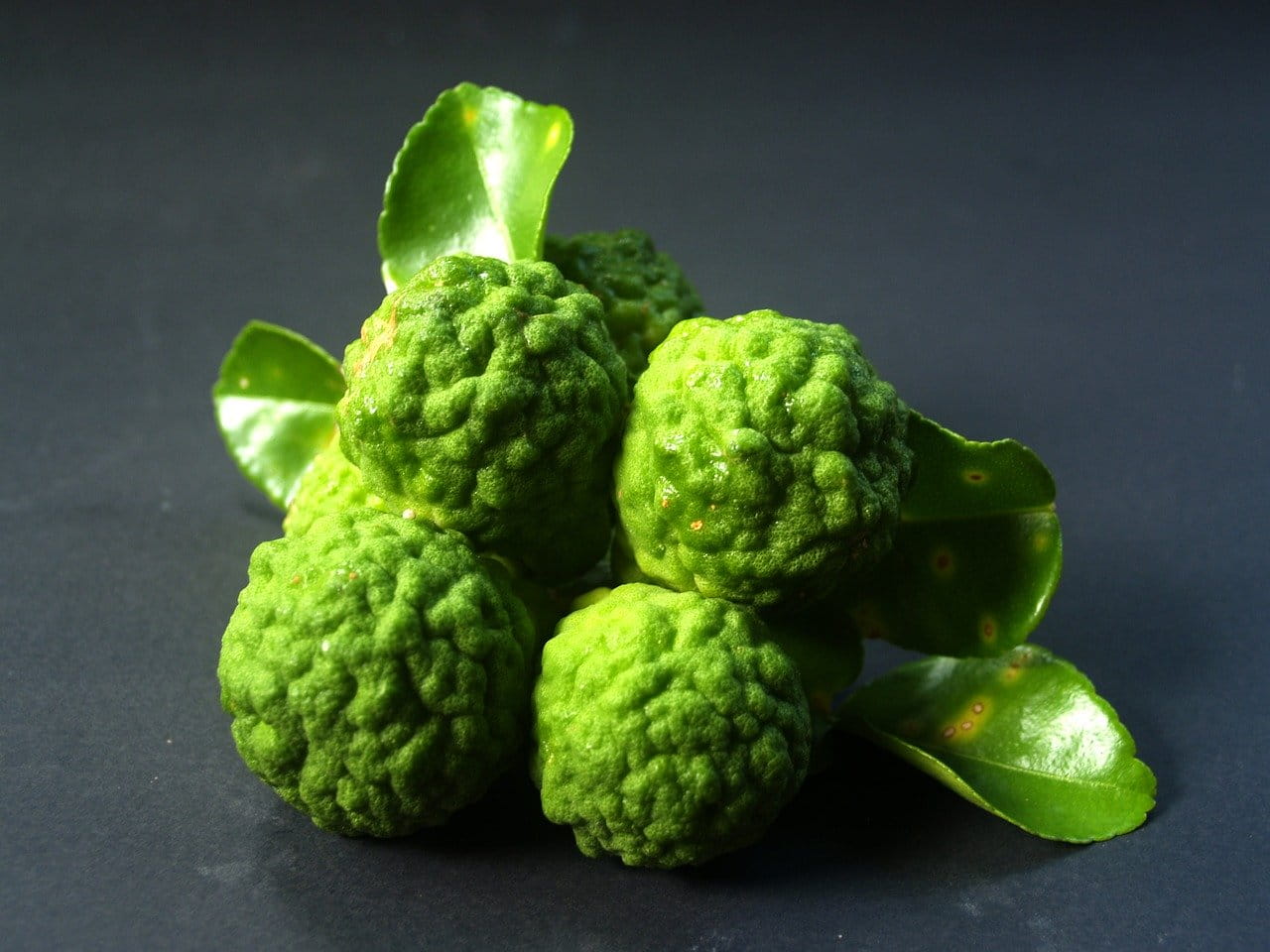 At the opening, you get a fresh burst of bergamot, which is zesty with a touch of sweetness coming from citron.
Straight away, you see that this is a serious fragrance that doesn't joke around. Thankfully, the composition does not go sour like some other creations, and here is where it's closest to the first edition of Eau Sauvage.
I'm also glad that the citruses don't smell like candies as well.
Because the mix is made of natural and synthetic notes that create a magnificent photorealistic painting of how the perfumer wanted to express himself when creating this masterpiece.
Sometimes, I am glad that it's not enough to read about perfumes, and that you are "forced" to go out and check them out by yourself. Nothing here is out of place, and the citruses from the opening stay for the whole duration of fragrance life.
To my nose, the evident powderiness from lavender, and the "burning" earthiness coming from vetiver and elemi(smells like the combination of myrrh and incense to me) get more intense with each passing minute.
Younger noses that have limited experience with traditional barbershop perfumes might get a shock factor the first time they smell Parfum.
The bergamot found here is easily the best one used in any perfume available on the market.
Heart Notes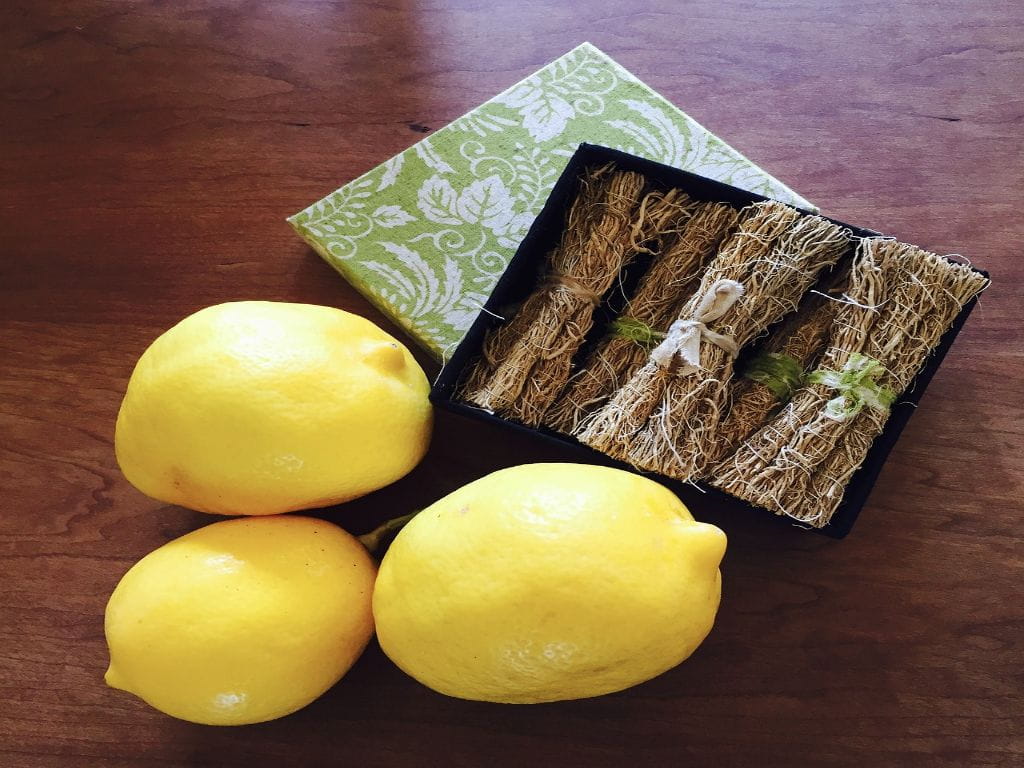 The elegant composition transitions to a woody oriental heart without losing the citruses which do become a little tamer, and the lavender is now is a player behind the scenes. Almost undetectable.
As a lavender lover, I wish it was stronger, but that's just me. As for mass-market customers, this absence keeps the formula from getting overbearingly vintage and grandad smelling which some may feel it is.
Love the vetiver from Lalique Encre Noire A L'Extreme? This is in a league of its own, and may I say, it is easily the best vetiver fragrance of all time as well.
Forget about Roja Dove Vetiver Pour Homme and Frederic Malle Vetiver Extraordinaire. This is better. Too bad that full-bodied vetiver note here will not be for everyone. It can be a challenging note.
Base Notes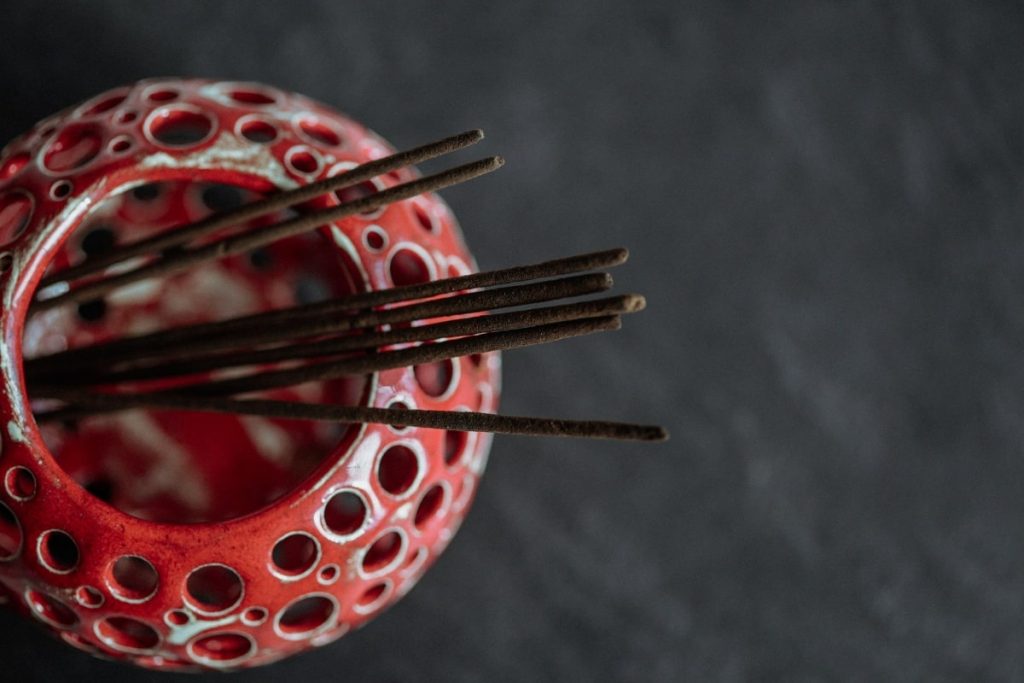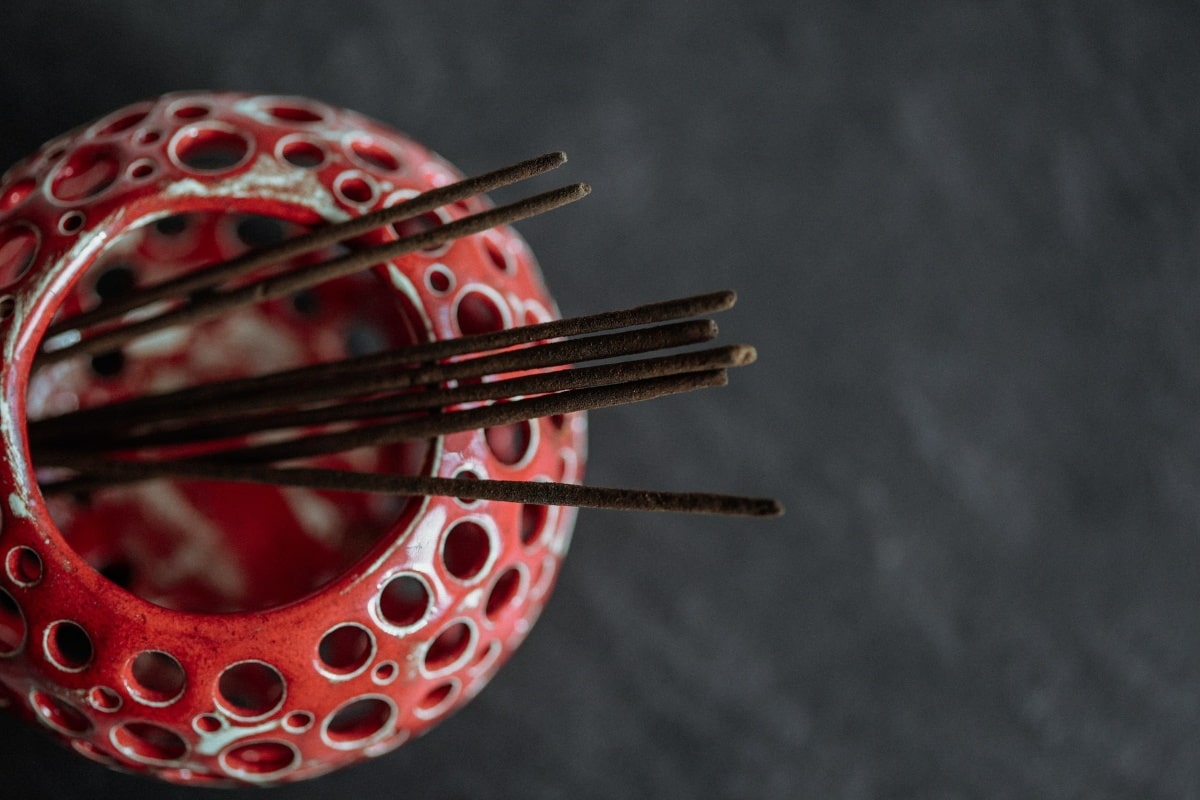 The rich and intoxicating dry down is a pleasure to all senses. The burning vetiver remains the most dominant note of the composition that remains strong for at least good 6 hours at least.
One thing that bothered me from the original Eau Sauvage Parfum 2012 was the myrrh note that kept going and going.
Thankfully, François Demachy tamed and switched the resin for elemi which provides a similar feel without overstaying its welcome.
The only thing that you have to ask yourself is if this perfume is for you, and if can you handle it. The whole composition is classic, and there is no way to run from this fact.
It will wear you, instead of your wearing it, in case you are not ready for something of this kind of nature. If I was the one who decides for you, I would have to say that no matter if you are looking for an expensive-smelling perfume for you, your dad, or even your grandad, you cannot go wrong with the Eau Sauvage line.
Performance
Dior Eau Sauvage Parfum 2017 is no slouch when it comes to performance. It will stay on you, and around you for the whole working day and more.
With some fragrances, you will go nose-blind, but not with this one. The projection, while not going all across the other side of the room like it was with its predecessor, it is more powerful than you will estimate.
So, do not go trigger-happy with this one. Every time I wore it, I got anywhere from 8 hours up to 12, no matter if it was hot or cold outside. For an Eau de Parfum, it has an A+ performance.
Target audience and compliment factor
As much as I wanted to say that anyone could wear it, I have to be real and tell you that it fits a more mature audience.
A well-dressed gentleman in his thirties that works in upper management is a perfect customer here. Does this stop the rest of us from enjoying the masterpiece? Heck, no! We enjoyed perfume art as well.
What about compliments, you say? Well, dear readers of the Scent Grail website, there is one "compliment" I have received from Eau Sauvage, and it is a fun one.
At my work, one colleague commented that I smelled of a burning forest. The colleague is not that into perfumery, but I did laugh with him.
Jokes aside, it does evoke images of characters like Daniel Craig in the James Bond role, and Sean Connery in the fantastic The Rock movie.
Dress code and occasions
A versatile all-year-round signature-worthy perfume for the sophisticated gentleman that works best in formal situations.
By versatile, I mean seasonality, since it has enough light and dark elements to work in any kind of climate and perform.
Other than work and business events, it may work in leisure situations, but I feel that is too serious for leisure occasions.
Uniqueness and value for money
Oh, boy. In today's blue and sweet scent mania, Dior Eau Sauvage Parfum 2017 stands out like a 2 million dollar car.
Rarely anyone in the designer market of today would risk as Dior did with this release. The fragrance is simple in the note composition, but rich in the molecule structure and in high-quality ingredients. Value for money depends on where you are in your fragrance journey.
Are you just starting out? I would test it first. Does your perfume collection consist of more than 20 fragrances? What are you still waiting for?
Pros and Cons
Here are some better and weaker parts of this perfume:
Pros
The best vetiver-based perfume on the market
The best bergamot note usage on the market
One of the classiest perfumes money can buy
Great projection and longevity
One of the best perfumes for men ever created – smells better than 95% of niche fragrances
Timeless presentation
Cons
Classy citrus woody aromatic compositions can be polarising for untrained noses
It does smell more vintage than modern
Collection & Similar Perfumes
Dior Eau Sauvage Parfum 2017 is a flanker of the original Eau Sauvage, and the line consists of three other perfumes that are still in production:
Dior Eau Sauvage Cologne – is a citrus aromatic fragrance released in 2015. The main notes include grapefruit, bergamot, and petitgrain. The lasting power is 6 – 8 hours with moderate projection.
Dior Eau Sauvage – is a citrus aromatic fragrance released in 1966. The main notes include lemon, bergamot, and basil. The lasting power is 4 – 6 hours with moderate projection.
Dior Eau Sauvage Extreme – is a citrus aromatic fragrance released in 1984. The main notes include lemon, lavender, and rosemary. The lasting power is 8 – 10 hours with moderate projection.
As for the alternative perfumes, I highly recommend that you stick with other perfumes from the same line since this is the best representation of this fragrance family.
Conclusion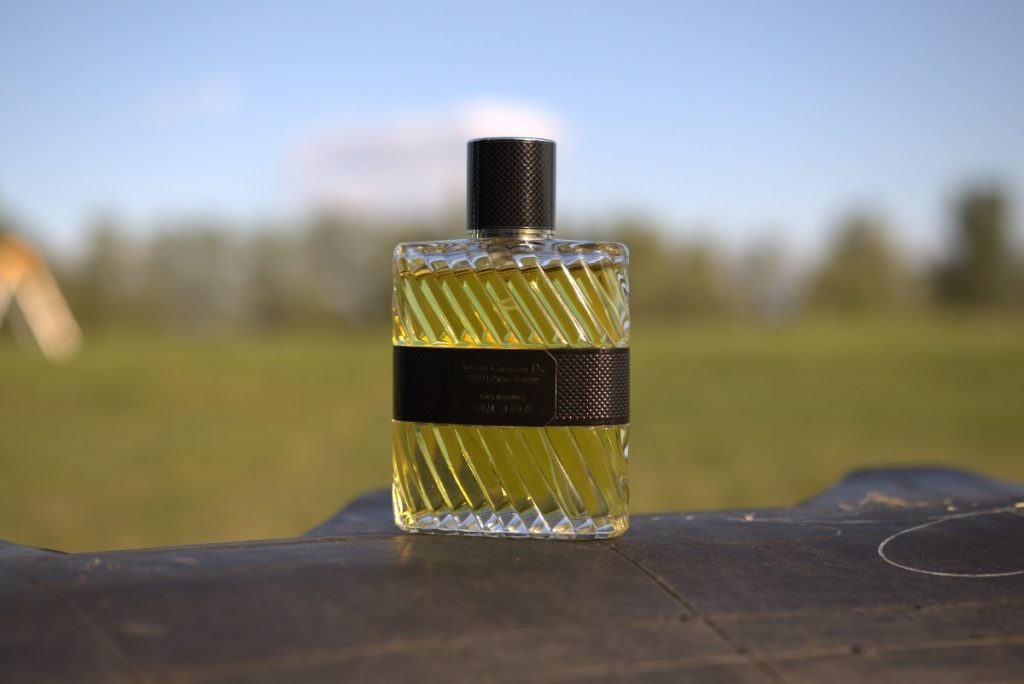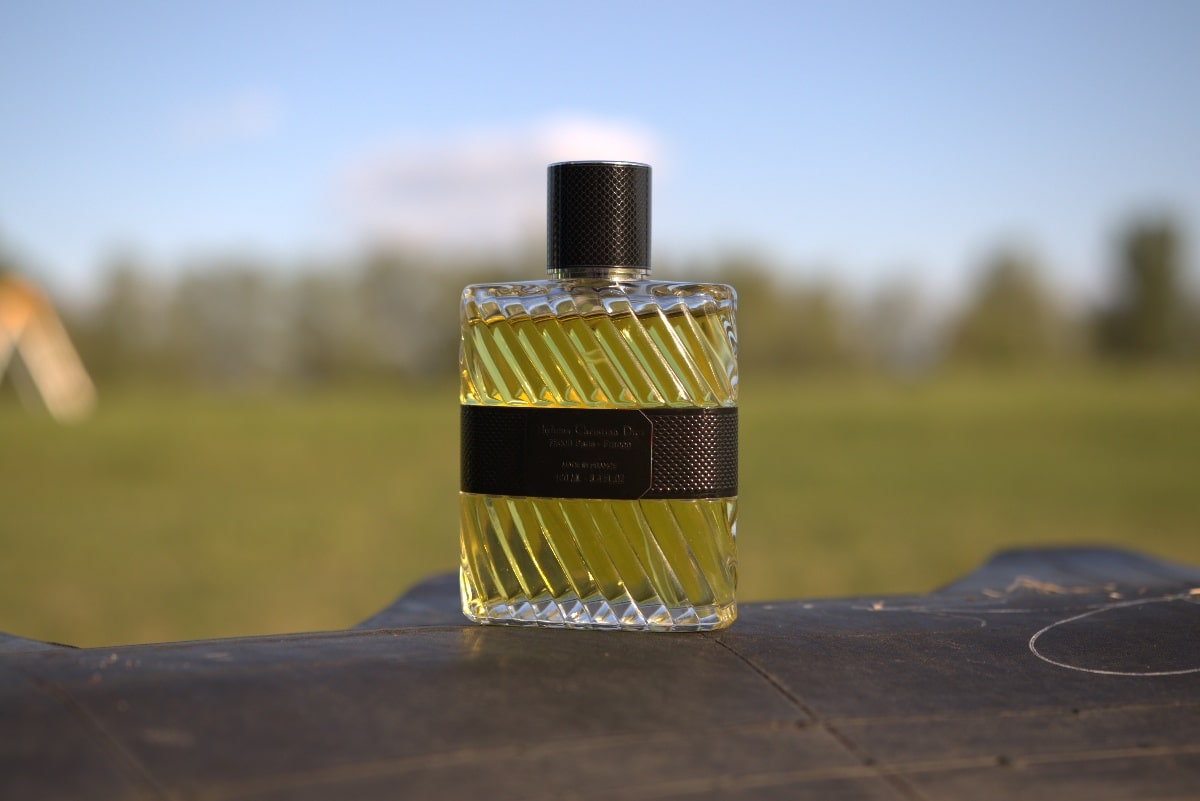 You can't go wrong with Dior Eau Sauvage Parfum 2017. This flanker and all the other reinterpretations of Eau Sauvage are everything a modern man would want from a masterful work perfume.
One thing that separates Eau Sauvage from other elegant perfumes from yesteryear is the absence of oakmoss, and thanks to this, I can safely say it smells contemporary.
Do not get scared from "manly" notes here, you owe yourself to own this legend.
What are your thoughts about Dior Eau Sauvage Parfum 2017? Have you tried it? Do you like it? Let's start a conversation and let me know in the comment section below.
In case you are in doubt whether you should consider buying this fragrance or not, it's always good to take a look at Scent Grail's S.P.A. Signature Factor Guide.
It is easy to use and the most relevant perfume buying guide on the web. This way, you can check out if a particular fragrance is worth checking out, and potentially find your signature perfume.
Find out more Scent Grail articles about perfumery, check out top lists, and other helpful reviews via links below:
REVIEWS
TOP LISTS
SCENT GRAIL LEARNING CENTER
Until next time, have a great time and keep smelling like a million bucks!
Best, Marin!
#scentgrail #scentgrailtribe
Scent Grail on Social Media: Facebook | Twitter | Instagram | Pinterest
Your number one resource for Holy Grail Signature Scents.

– Marin Kristic