Millesime Imperial by Creed is an unisex fruity marine fragrance released in 1995, created by Olivier Creed (Pierre Bourdon).
In a world awash with perfumes, where new fragrances emerge almost on a daily basis, there exists a select group of creations from the past that stand as timeless classics that still smell better than 90% of scents out there.
Among these enduring olfactory delights, Imperial stands as one of the top fragrances of the aquatic genre.
As someone who is a big fan of this brand, it is always a delight to explore their offerings and bring you my honest take on the product.
Creed Millesime Imperial in three words: – FANTASTIC – AQUATIC – FRAGRANCE
Affiliate Disclosure: As an Amazon Associate I earn from qualifying purchases. Purchasing via provided links/banners comes at no additional cost to you. Scent Grail only recommends products and/or services that are insightful and helpful to readers. For more info please read Affiliate Disclaimer.
By just reading this introduction, you are probably already guessing that this review will be overly positive.
However, as always, I strive to conduct my reviews without any biases toward a particular personal preference. So, stay a while and see whether this creation is worth your money.
Fragrance Information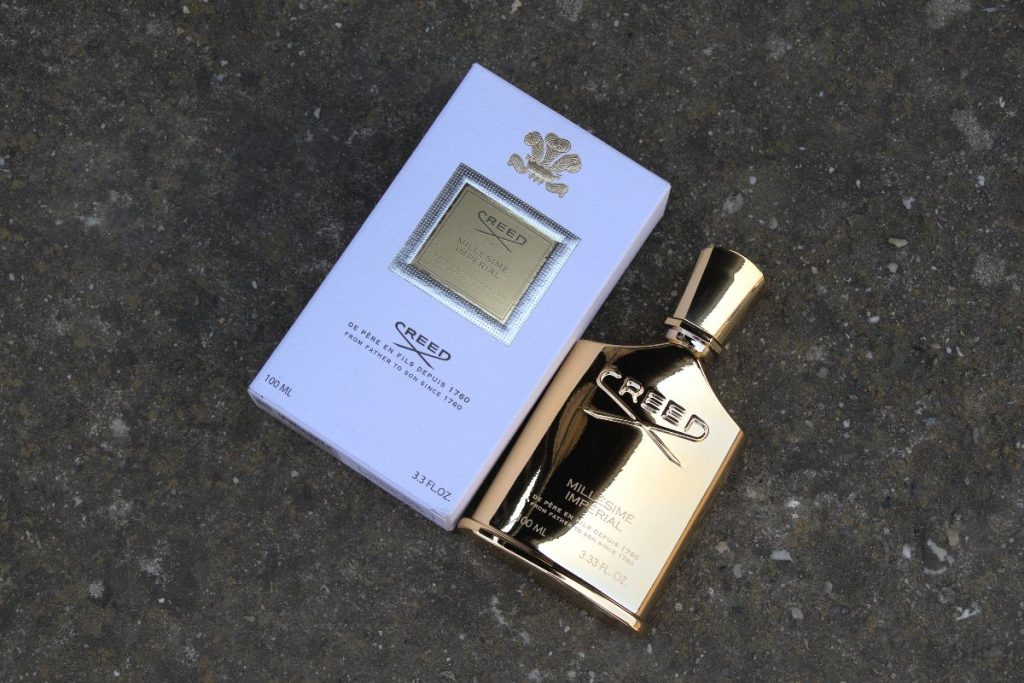 Creed is one of the most prestigious multi-national niche perfume houses in the world, based in Paris, France.
Originally founded as a tailoring house in London, England in 1760 by James Henry Creed, its early official evidence as a perfume house dates back to the late 1960s.
Although this cannot be verified, the brand claims that its unique story began in the 18th century with a pair of scented leather gloves delivered to King George III from their first shop in Mayfair, London.
After the relocation to Paris in 1854, supposedly by the request of Napoleon III, and his Empress, Eugenie, the brand was the official supplier to the royal household.
What can be verified is their first-ever publicly available fragrances released in 1965, Epicea, and Aubepine Acacia.
Fast forward to the 1980s, this niche house has enjoyed mainstream success from consumers and claimed that it has created perfumes exclusively for celebrities and political figures.
At that time, the real breakthrough came with the release of Green Irish Tweed, which is often coined as one of the best fresh fougere fragrances of all time.
If there is one thing that cannot be disputed about this somewhat controversial brand, it's its marketing masterpiece: Aventus, released in 2010.
No other fragrance from the past, and in recent years, has garnered as much popularity and commercial success as Aventus.
This has led numerous other fragrance brands to attempt to replicate its perfume DNA in pursuit of similar commercial success.
Until 2020, the brand was a family-owned company, supposedly for 260 years in total.
However, in February 2020, the private equity group BlackRock became Creed's majority shareholder. Just a few years later, in June 2023, Kering swooped in and acquired Creed for a staggering €3.5 billion.
Olivier Creed and his son Erwin Creed still remain creative directors at the company.
As of 2023, the brand has boutiques in France, England, the USA, Australia, UAE, Kuwait, Austria, Mexico, and Italy.
Millésime Impérial Story
The term "millesime" is often used in wine production which usually means the "best of the best".
Created by Olivier Creed with the supposed assistance of Pierre Bourdon back in 1995, Millesime Imperial is meant to be a fresh, and elegant perfume, composed out of a blend of marine accord and iris with sparkling hesperidic top notes.
To create this fragrance, the perfumer(s) drew inspiration from the journey of the sun as the day fades away. That's why the recent bottle design has changed, now featuring a complete golden finish.
This fragrance comes in various sizes such as 50ml, 100ml, 250ml, 500ml, and 1000ml as Eau de Parfum. The retail price range is between $345.00 to $1685.00.
PRO TIP: At some point between 2020 and 2022, the brand replaced batch codes with LOT numbers on their products. This change was made in response to the unreasonably inflated prices set by sellers across the internet. So rest assured, your fragrance is not immediately a fake product.
Perfume Theme
A note from the brand: "This fresh, stylish and elegant fragrance is brimming with light, citrus notes of bergamot, fruity blackcurrant and refreshing violet leaves. Perfectly balanced with a fresh hearty blend of iris and marine accord and a woody base of cedarwood, sandalwood and musk, this refined, sophisticated and timeless unisex perfume takes you from daytime to evening with ease. Encased in an iconic gold bottle, Millésime Impérial Eau de Parfum is an elegant fragrance wardrobe staple for men and women."
Notes and Classification
PERFUME NOTES
Top notes: Bergamot, Blackcurrant, Violet Leaves
Heart notes: Orris, Salty Marine Accord
Base notes: Cedarwood, Musk, Sandalwood
Perfume Presentation
As with almost any other perfume from the brand, both the bottle and the box come in a unified design.
The box is made out of higher quality cardboard with an additional reflective golden brand with metallic accents of the logo and the fragrance name.
I have previously said that I love that they include their brand history on the backside of the box with additional pamphlets about them that are found inside the packaging in my Original Santal's review, but the brand should seriously step up its game in the outer packaging department.
The star of the show here is the golden bottle, which, in my opinion, is a much better design than the previous see-through bottle.
Being completely made out of painted and reflective golden color, you can guess how much of a nightmare it was to take pictures of it without seeing my reflection.
Nonetheless, with this beautiful design that is fit for a king, I gave it a maximum score since its clean lines and geometric shape convey a contemporary aesthetic that suits my style.
The sprayer is very good, but it's worth noting that it is nowhere as powerful as it was back when the brand sold 120ml bottles.
My Experience With Perfume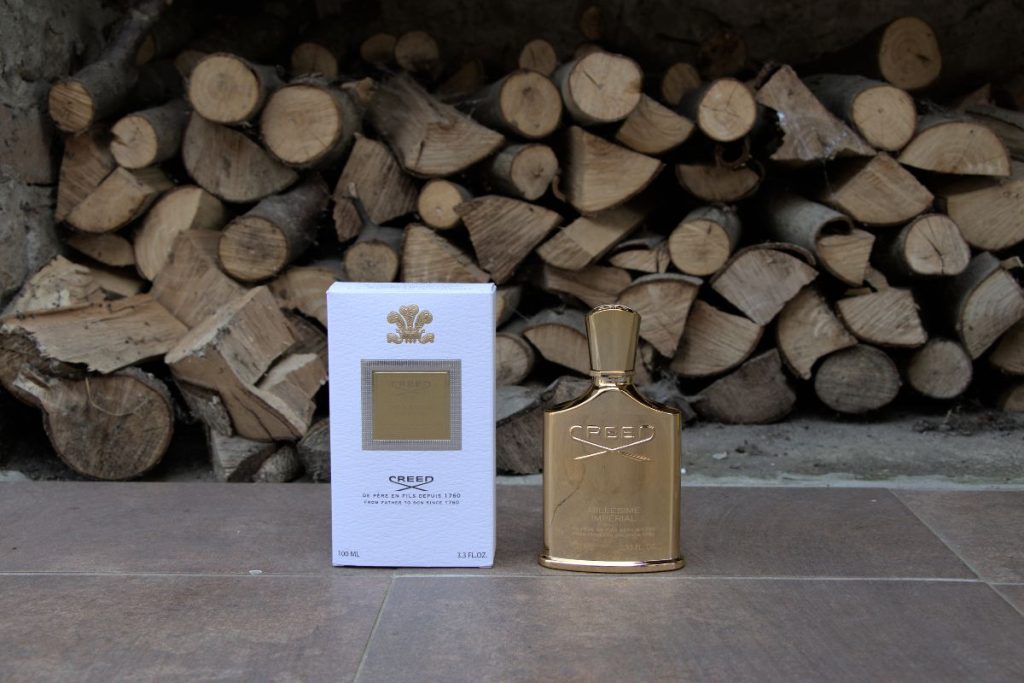 I took my time and didn't rush to review it quickly. Why? Well, some fragrances can give the wrong impressions at first, especially in the wrong seasons of the year.
If I had done such a close-minded thing, this review would have probably been completely different than it is today.
After almost 30 years on the market, I expected it to still be super unique (which it is to a certain degree) and not remind me of any other fragrance.
But it does. Namely, Silver Mountain Water, Erolfa, and slight touches from Green Irish Tweed. Since I already own all of these, Imperial seemed like a redundant fragrance in the collection.
But as time went on, I realized that even if it smells kinda close to those previously mentioned fragrances, I still find it to be a better mix except for Green Irish Tweed, which is my favorite scent from the brand.
And one more thing I have to mention. During the first months of owning this one, the performance was atrocious, yet it got better with time as the perfume "matured" with more usage.
Also, the retail price of Creed's is not worth the money, especially if you are looking for a well-performing scent.
The blending is great, but please be aware that you are buying a moderately performing high-quality niche perfume.
Last but not least, there may be a couple of summer fragrances out there that I consider a better option than Imperial, and that says a lot.
The only one that I wouldn't trade for this one is APOM Pour Homme, but that one is discontinued, so I guess you know how highly I regard this one.
Top Notes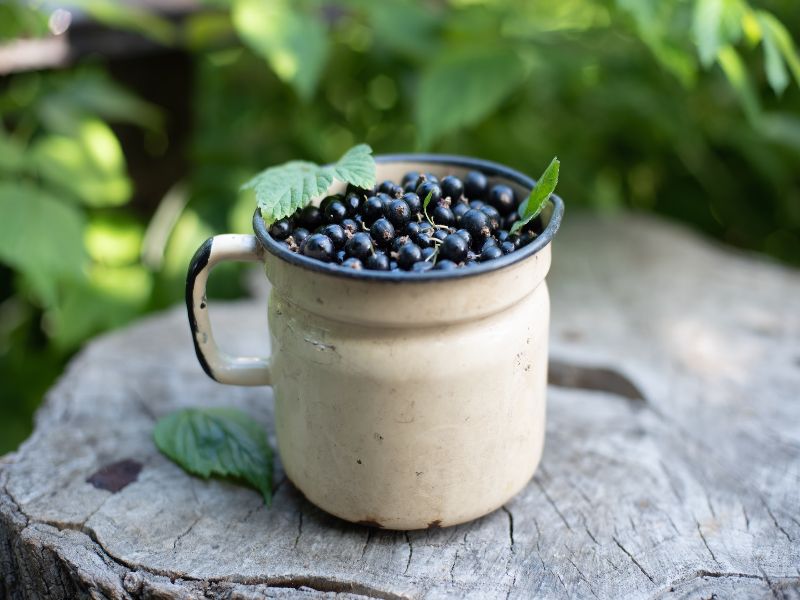 Bergamot
Blackcurrant
Violet Leaves
Let me start by saying that I don't know where most of the other reviewers get this salty watermelon accord from opening.
In this part of Europe, it is a common practice to eat a lot of watermelons during the summer, and this fragrance doesn't smell like that at all.
Maybe it's a different kind of watermelon in other parts of the world, but I highly doubt that the smell is radically different.
What I do get from this beautiful opening is a refreshing and uplifting combination of fruits and citruses.
Finest lemons, zesty bergamot, and that famous blackcurrant note found in Aventus as well.
During the first minute or two, if you smell the fragrance from the spot where you've applied it, you can definitely detect a faint scent of sunscreen, but this lasts only briefly.
There's no coconut milk or monoi oil here, yet there is something subtly discernible within that somewhat reminds me of those notes.
The violet used here is not your typical note found in scents like Dior's Fahrenheit; it serves to provide an ozonic impression and adds extra depth to the opening.
The opening is brief and pleasant before transitioning into the heart notes, which include the brand's signature accord.
Heart Notes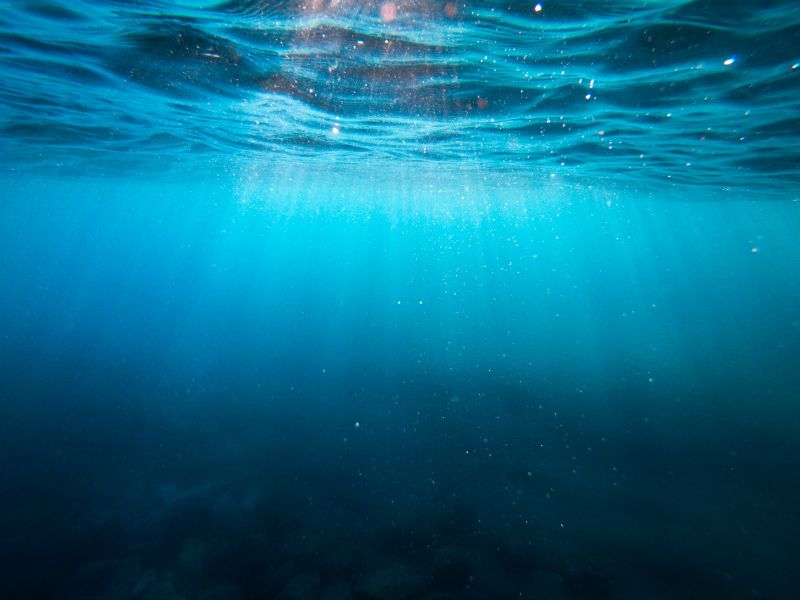 Orris
Salty Marine Accord
The best part of this composition is the heavenly heart notes that bring everything together in a wonderful way.
It would be silly to think that you could fool someone from the Mediterranean like me into believing your fragrance smells exactly like the sea, but the overall impression is reminiscent of a sea breeze while strolling near the beach at sunset.
The ambergris accord in this fragrance is truly exceptional, and it's no wonder it's one of my all-time favorite fragrance notes.
For those unfamiliar, real ambergris carries the scent of sea salt and musk with a hint of marine accords.
To avoid a one-dimensional transition, the blend ensures that the opening notes linger and play a supporting role.
This inviting and fresh shift is hard to dislike, and I have yet to meet someone who wouldn't enjoy such an experience.
It's worth noting that iris, or more specifically orris butter, has become increasingly prevalent in designer and niche fragrances over the last decade or so.
I'm pleased to report that there is almost no orris butter here, as, in my opinion, its higher concentration could shift this composition in an entirely different direction and potentially make it less interesting.
Base Notes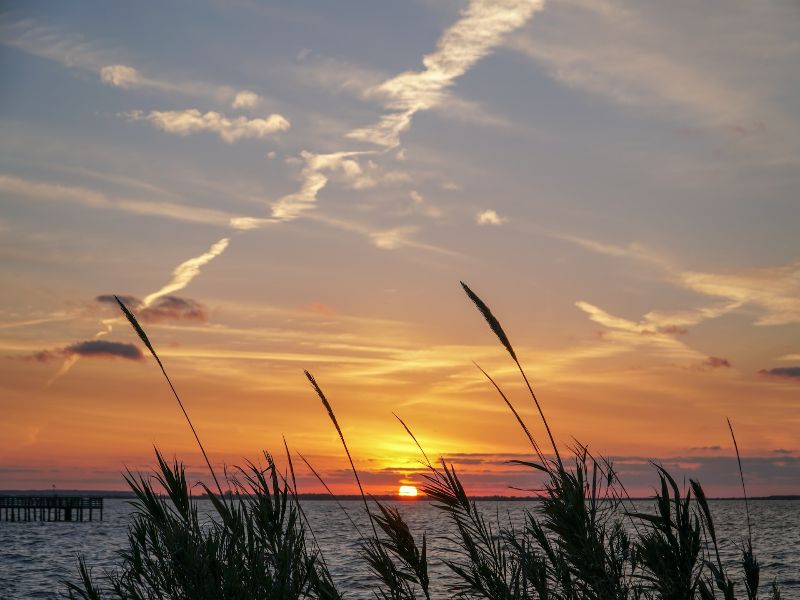 Cedarwood
Musk
Sandalwood
The beachy and oceanic vibes persist into the dry-down, where we encounter a clean muskiness.
Despite cedarwood and sandalwood being listed as official base notes, I don't detect them, and the fragrance never takes on a woody character.
The base notes of Imperial are comprised of citruses, salt, marine accord, and a more pronounced powdery musk.
Perhaps not a spectacular conclusion, but as a complete product, it is rather enjoyable and far from feeling outdated.
This blend of warm and cool notes in the dry-down sets it apart from the many other similar types of aquatic fragrances available on the market.
Performance
The previously mentioned maceration of this fragrance is the real deal, no matter what others have said.
If you let your fragrance sit for a couple of months after a few uses, it will definitely become stronger over time.
Remember, this is not meant to be a powerhouse perfume, and it will never become one, regardless of how long you let it "mature".
Under the right conditions, I consistently get anywhere between 6 to 8 hours with moderate projection. My skin typically "absorbs" fragrances, and this one performs well enough for me.
The sillage bubble won't extend far from you, but people will be able to smell it for the first couple of hours.
I can confirm this because I've tested Imperial in what is arguably one of the most challenging environments: nightclubs during summer nights.
When I had my brother wear it, it was easily detectable for the first 2 hours when I was near him.
As a point of comparison, both Silver Mountain Water, Erolfa, and Virgin Island Water perform worse on me.
LONGEVITY: 6 – 8 hours
PROJECTION: Moderate
SILLAGE: Moderate
Target audience and compliments
While marketed as a unisex fragrance, Imperial has a broad appeal across genders but leans more to the masculine side.
It can be worn by anyone at any age if you prefer these types of fruity, musky, and marine fragrances. In my opinion, this caters to those who appreciate the finer things in life.
More than likely, wearing this fragrance will often result in an abundance of compliments during the initial hours while the scent continues to develop.
People who enjoy moderate performance will appreciate the composition without being overwhelmed by the fragrance you are wearing, and make it a sophisticated choice.
AUDIENCE: Unisex
AGE RANGE: 20+
COMPLIMENTS: Medium
When & Where
A highly versatile and fun fragrance without being playful, Imperial is suitable for a variety of occasions and seasons.
It will thrive in warmer seasons such as spring and summer which means that you can easily wear it during the fall while the temperatures allow it.
It's a perfume that adapts to the changing seasons, making it a year-round staple if you work in a climate-controlled environment.
An excellent everyday daytime fragrance due to its invigorating top notes of citrus/fruits and sea salt which create a refreshing aura for you and for people around you.
I have also worn it on many other occasions such as work, casual, clubbing, and while traveling abroad but the best scenario where it fits perfectly was my summer vacation.
This is a beach in the bottle without smelling like a sunscreen lotion(besides a minute or two in the opening).
Either way, its universal appeal, and critically acclaimed composition ensures that you can wear it whenever and wherever your heart desires.
SEASONS: Spring, and Summer
OCCASIONS: Business, Leisure, Summer Vacation, and Night Out
ATTIRE: Casual, Formal, Beach and Resort Wear, Sporty, and Date-Night
Uniqueness and value for money
While evaluating these essential aspects, I had to set aside my personal opinion to provide an unbiased experience.
Nevertheless, it's crucial to note that the ambergris accord found in many of this brand's fragrances is crafted from premium materials, and no one else achieves it quite like Creed does.
Furthermore, the true test of a fragrance's uniqueness often emerges years after its initial release, when you witness the proliferation of clones in the market. In the case of Imperial, it has inspired numerous imitations.
This line of fragrances is undeniably on the expensive side, and I won't dispute that they may not be accessible to everyone for various reasons.
However, it's worth considering that other niche fragrance houses like Roja Parfums, Xerjoff, Nishane, and many others, which lack the extensive portfolio of masterpieces that Creed boasts, have also commanded high prices. Notably, these brands have only been on the market for the past 10 to 15 years.
Therefore, in terms of value for money, Imperial holds up well, especially if you can acquire a bottle from reputable fragrance discounters offering substantial discounts.
It's worth mentioning that if you prefer more daring and unconventional perfumes, Amouage is the only other niche brand that surpasses this one in that regard.
UNIQUENESS: 4/5
PRESENTATION: 5/5
VALUE FOR MONEY: 8/10
Pros and Cons
Here are some better and weaker parts of this perfume:
Pros
Still unique among the aquatic genre
Versatile signature-worthy scent
High-quality ingredients
Potential compliment magnet
Cons
High retail price
Many clones and dupes may offer a similar scent profile at a lower price
So-so performance
Collection & Similar Perfumes
Imperial is a part of the classic Eau de Parfum collection, and there have been no flankers released so far. It's also worth noting that Imperial is a part of the 'Millesime' fragrances, which means it contains top-tier ingredients.
SIMILAR PERFUMES
YOU MIGHT LIKE THESE PERFUMES AS WELL
Frequently Asked Questions
Here are some answers to the most popular questions asked about this perfume.
What does Creed Millesime Imperial smell like?
Imperial is known for its distinct and refreshing scent that evokes a Mediterranean coast. It combines various notes to create a unique olfactory experience with accords such as blackcurrant, sea notes, and musk.
How long does Creed Millesime Imperial last?
The longevity of Creed Millesime Imperial can vary from person to person and you can generally expect it to last anywhere from 6 to 8 hours or even longer on the skin with moderate projection.
Is Creed Millesime Imperial good for summer?
Yes, this fragrance is an excellent fragrance choice for the summer season. It is specifically designed to be refreshing, versatile, invigorating, and well-suited for warm weather.
Is Creed Millesime Imperial a masculine scent?
This fragrance is marketed as a unisex fragrance, meaning it is intended to be worn and enjoyed by both men and women. It's designed to be versatile and adaptable, making it suitable for individuals of any gender.
Final Words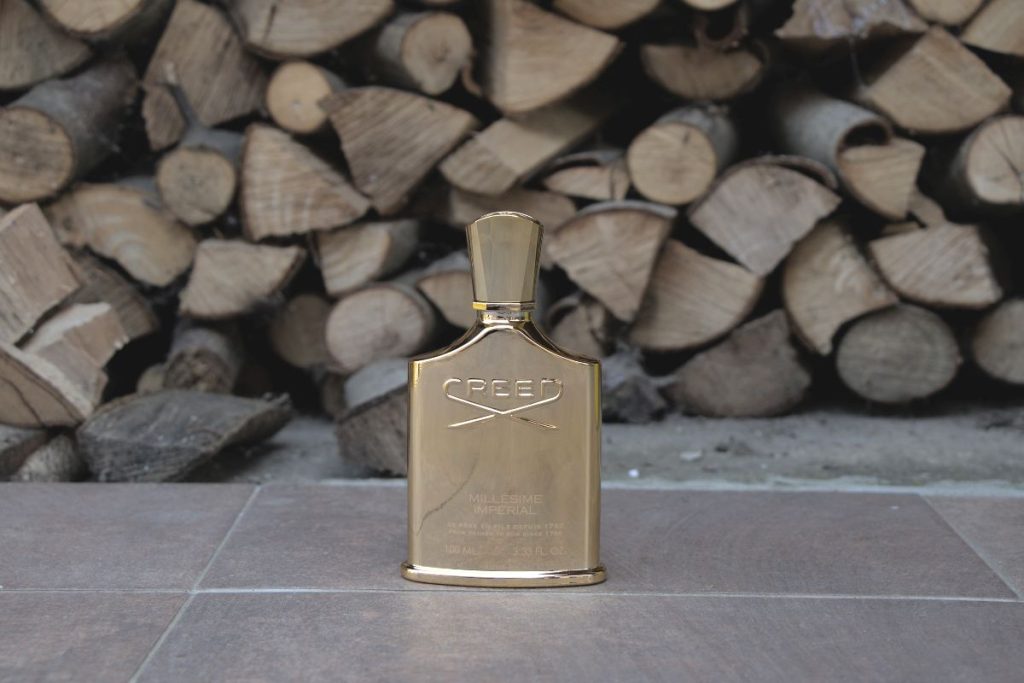 This is a fantastic perfume suitable for anyone who appreciates natural aquatic fragrances. Despite its moderate performance, this scent truly stands out.
The delightful combination of marine, fruity, and musky notes strikes a balance that is perfect for personal enjoyment, while its moderate projection ensures those around you can revel in its charm as well.
Yes, it comes with a higher price tag, and there may be more affordable alternatives available. However, none of these clones or dupes can match the ingredient quality or provide the same complete and satisfying experience as Imperial.
In my opinion, this fragrance is a clear winner and a timeless addition to my collection.
What are your thoughts about Creed Millesime Imperial? Let's start a conversation and let me know in the comment section below.
In case you are in doubt about whether you should consider buying any fragrance or not, it's always good to take a look at Scent Grail's S.P.A. Signature Factor Guide.
It is easy to use and the most relevant perfume-buying guide on the web. This way, you can check out if a particular fragrance is worth checking out, and potentially find your signature perfume.
PLEASE CONSIDER CONTRIBUTING TO SCENT GRAIL
If you enjoy my blog and want to help me continue creating content, there are several ways you can support me:
I am incredibly grateful for your support, as it holds tremendous significance to me. Your generosity enables me to persist in crafting content that celebrates the wonders of the perfume world and encourages others to start this beautiful journey. Your backing is truly appreciated, and I eagerly anticipate sharing more of my creations with you in the times ahead. Keep smelling great!
Find out more Scent Grail articles about perfumery, check out top lists, and other helpful reviews via the links below:
REVIEWS
TOP LISTS
SCENT GRAIL LEARNING CENTER
Until next time, stay humble, and keep smelling great!
Best, Marin!
#scentgrail #scentgrailtribe
Scent Grail on Social Media: Facebook | Twitter | Instagram | Pinterest
Your number one source for Holy Grail Signature Scents.

– Marin Kristic