Imitation Man by Amouage is a floral leather fragrance for men released in 2018, created by Leslie Girard.
Released in time while Christopher Chong was still the creative director of the brand and one of the last fragrances created under his creative hand.
Often overlooked and seldom discussed, I invite you to join me in exploring one of the finest masterpieces and hidden gems from this luxury house.
No stranger to underappreciated perfumes, I happened upon this gem approximately two years ago, and after a couple of months, it claimed its place as my second favorite from an Omani brand, alongside Dia Man.
With so many layers to discover, something told me to wait for this review just a little longer and take my time until I feel confident enough to do it justice.
Amouage Imitation Man in three words: FANTASTIC – LEATHER – EXPERIENCE
Affiliate Disclosure: As an Amazon Associate I earn from qualifying purchases. Purchasing via provided links/banners comes at no additional cost to you. Scent Grail only recommends products and/or services that are insightful and helpful to readers. For more info please read Affiliate Disclaimer.
Although I wished for this amazing scent to be the first fragrance from the brand I would review, that honor went to Reflection Man, another masterpiece.
Now, let's see how Imitation quickly became one of my favorite scents of all time.
Fragrance Information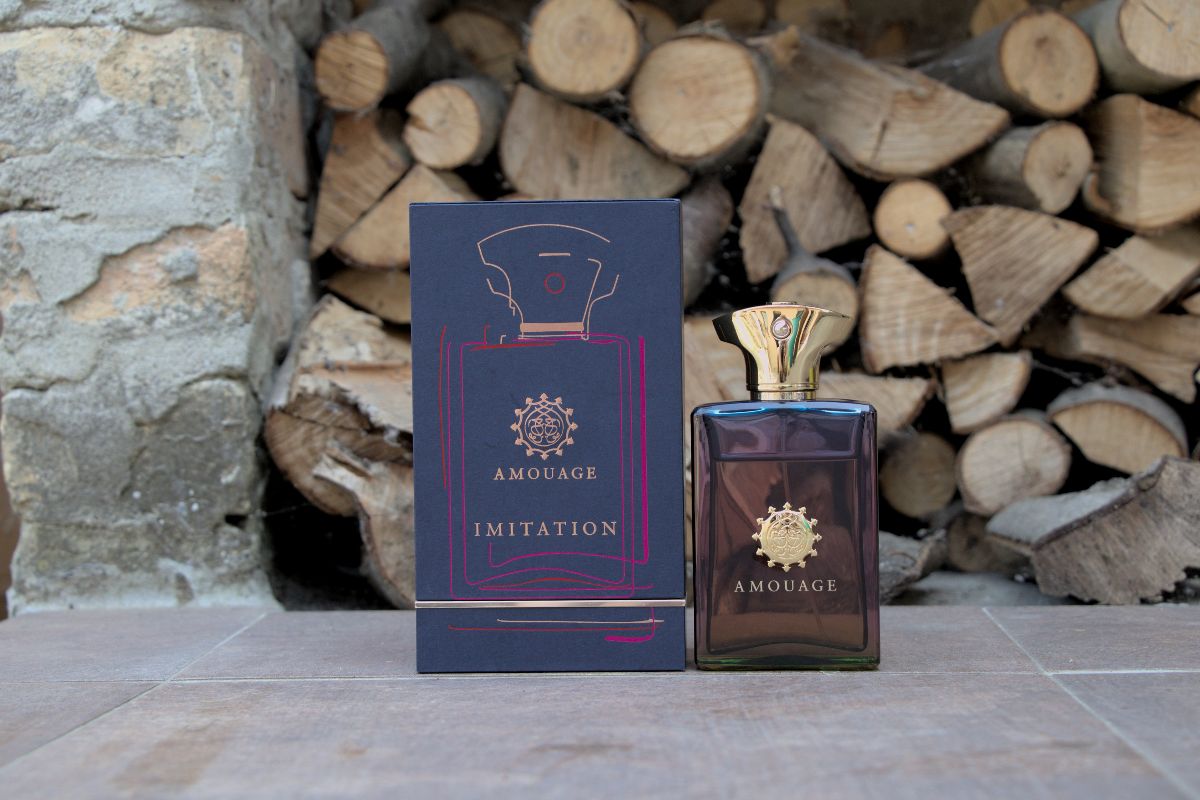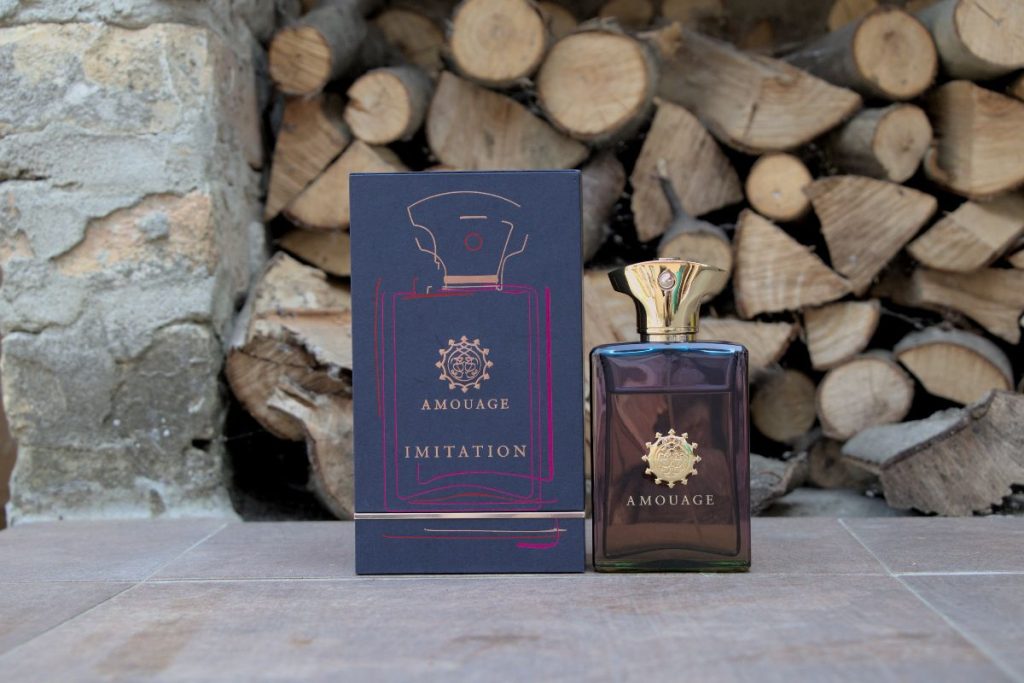 The story of Amouage dates back to 1983 becoming one of the true first niche brands that were designated to be "The Gift of Kings" and promoting the Arabian art of perfumery which garnered it global recognition.
This recognition came with bringing innovative modernity to each perfume release while paying tribute to its heritage with a mixture of easter and Western perfume techniques.
The Amouage luxury fragrance brand was founded luxury fragrance brand in 1983 in Muscat, Oman by Prince Sayyid Hamad bin Hamoud Al Busaidi and is run by Oman Perfumery LLC.
In 2006, David Crickmore was appointed CEO with Christopher Chong was the creative director until 2019. Today, there are 21 Amouage shops around the world, including the two-story building that opened to visitors in 2012.
Amouage's visitors center also includes the factory has the capacity to produce around 25,000 bottles of perfume a week.
A piece of short information about Amouage's dedication to the perfume craft from the official website: "Amouage perfumes carry a sophisticated signature that attests to unparalleled craftsmanship, quality, and creative integrity. Using only the finest and most special ingredients from around the world, Amouage perfumes are composed of world-recognized perfumers in Paris, Grasse, Geneva, and New York. Each creation is carefully handmade and tastefully blended to present an enveloping patina and a long-lasting elegant trail. Florals are multi-faceted, spices and woods juxtapose harmoniously and rare ingredients create intriguing contrasts."
Imitation Man Story
The story of this scent is quite an interesting one. It is supposed to be an olfactive imitation of New York City's multiculturalism in the 1970s in the form of a floral aldehyde fragrance which is a tribute to that era.
It is one of the last, if not the final, scents released under the creative director, Chong, who, in my opinion, is perhaps the best creative director at any perfume house of all time.
His artistic vision parallels that of Tom Ford's during his time at Gucci and Yves Saint Laurent.
The inspiration behind this composition was Chong's childhood, particularly in New York City's Lower East Side in the 1970s.
During that era, the sounds, scents, and sights profoundly influenced Chong, inspiring him to create the duo of men's and women's versions of Imitation that encapsulate that era through scent.
This creation also draws inspiration from the late Andy Warhol and his imitative art, as well as a connection to the iconic Studio 54 for Imitation Woman.
This brings us to Leslie Girard, the creator of this composition. Pierre Negrin is the perfumer for Imitation Woman.
Was it pure luck or did Chong see something in Girard? It remains unknown. A relatively obscure perfumer, even to this day, with only six perfumes officially attributed to her name (as of 2023), she accomplished the impossible: photorealistically recreating New York from that era.
How? I don't know, but I'm certain that the perfume world would be less exciting without Imitation.
And, the rest is history.
GREAT NEWS: Men's and women's versions of Imitation as officially back in production after being discontinued for some time. The only thing that has changed is the packaging.
The fragrance is available in 50ml and 100ml Eau de Parfum flacons starting from $265.00 up to $360.00.
Perfume Theme
A note from the brand: "Frosty notes of Nutmeg and Black Pepper highlight the androgynous audacity of a yellow and juicy, unleashed and smiley Citron.
An eminently sensual and transparent Turkish Rose Absolute illuminates a heart of tawny and virile Iris mounted with green, candied and metallic Violet petals.
The nocturnal purr of Castoreum, supreme craftsman of seduction, awakens the most intimate notes of Myrrh and Vetiver, anchoring them in an accord of Leather and Patchouli, at once dry, heavy, carnal and powerful.
Sulphurous elegance of an old-era chypre, Imitation Man is a bursting-sweet ode to the freedom sweeping the streets of New York in the seventies'.
Notes and Classification
PERFUME NOTES
Top notes: Cedrat, Nutmeg, Black Pepper
Heart notes: Turkish Rose, Orris, Violet
Base notes: Myrrh, Leather, Vetiver, Patchouli, Castoreum
Perfume Presentation
Every Amouage flask is a masterpiece celebrating a millennia-old Middle Eastern heritage and a consistent design philosophy.
Men's bottles exhibit a more elongated shape, while women's bottles adopt a smaller, boxier form.
The distinctive bottle cap, adorned with a Swarovski crystal, is artfully crafted to resemble the hilt of an Arabian dagger—a design innovation initially introduced with the Amouage Gold collection.
Recognizing the paramount importance of preserving this unique and luxurious design, the brand took early measures to register it as intellectual property in North America and Europe.
The brand's stylized logo, situated at the center of the bottle, also incorporates the phrase "The Gift of Kings," which may not be widely familiar to Western audiences.
The true pièce de résistance of the presentation is undoubtedly its bottle. The neon light colors with clean lines and a minimalist aesthetic take center stage.
In other words, the pictures of Imitation available on the internet don't show the whole picture since it shows different colors depending on how the light hits the bottle.
Blue, green, yellow, pink, red, orange, and various iterations of these colors converge, rendering it one of the most exceptional fragrance bottles ever crafted and a prized collector's item.
The rest of the bottle's features mirror the standard Amouage design: a gold-colored magnetic cap, the fragrance name displayed on both sides of the bottle and beneath the cap, and a standard atomizer with the batch code located on the underside of the bottle.
The fragrance is housed within an opulent box, although I personally find it less appealing. It adheres to the traditional pedestal-style packaging, requiring delicate handling to prevent any damage to the bottle.
The matte-finished dark blue hue, complemented by the bottle's contours, lends it a captivating aesthetic, although it doesn't quite reach the level of artistry exhibited by the Figment Man box design, which stands in a league of its own.
Overall, I adore the bottle, but I don't place much importance on the box. Nonetheless, it's likely the most exquisitely designed bottle in my current collection.
My Experience With Perfume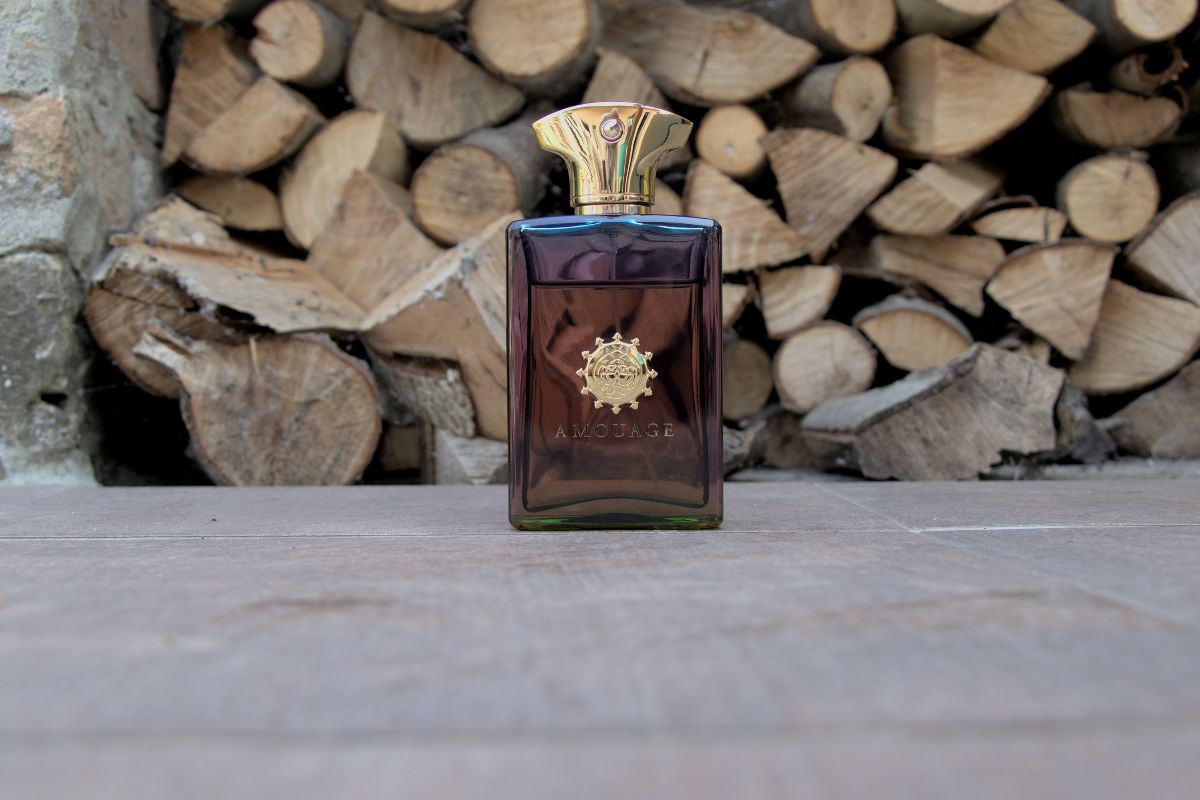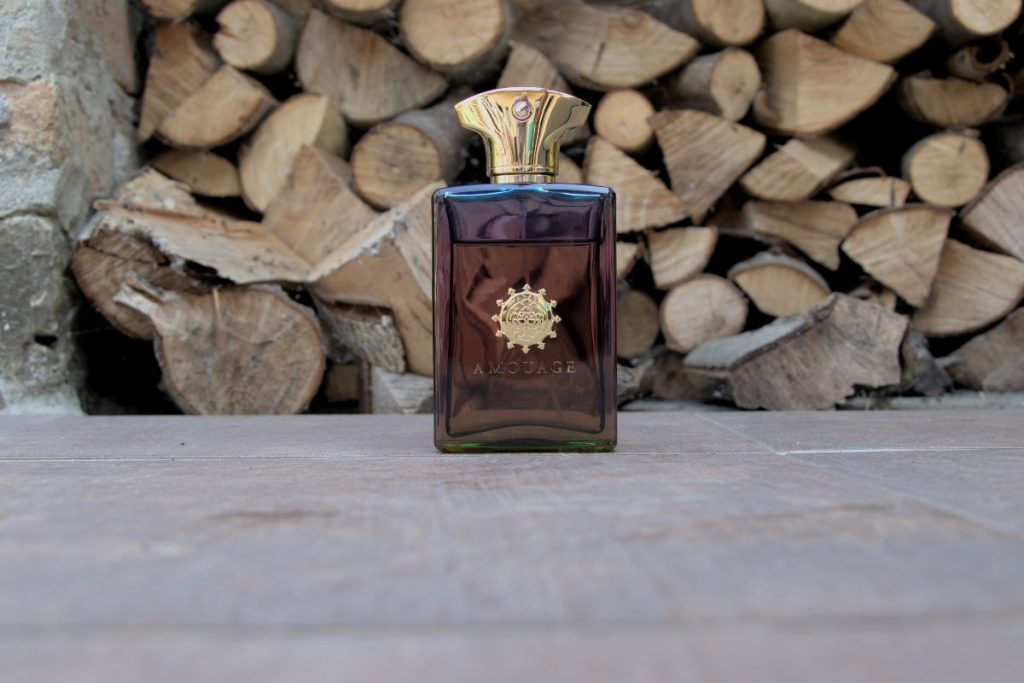 At first, I wasn't certain if I would genuinely like Imitation, to be completely honest. It does bear a resemblance to Dior Homme Parfum to some extent, and by 2021, I had grown weary of the Dior Homme line.
While undeniably more intricate, my initial wearing left me feeling that it was overly floral, particularly for someone like me who generally doesn't appreciate rose in fragrances.
I was skeptical, especially since I was already shifting from complex scents to more wearable ones.
Yet again, I found myself on the brink of selling something that ultimately became one of my favorites from my collection. In retrospect, I'm grateful I held onto it.
The primary reason for my decision to exercise patience was the fact that it hailed from my all-time favorite niche fragrance house. Tom Ford holds the top spot overall, but it is, after all, a designer brand.
Fully aware that glowing reviews can sometimes prompt readers to make blind purchases, in this case, I strongly recommend testing Imitation first.
While it is undeniably remarkable and a work of art in a bottle, there is a possibility that it may not resonate with your fragrance taste.
Not because it's bad or anything of the sort, but the truth lies somewhere in between.
You must have an affinity for somewhat old-school, floral, leather, and powdery fragrances to fully appreciate them, or it may turn out to be a deal-breaker for you.
Onto the first thing everyone mentions – the dominant old, plasticky vinyl note in the formula.
Honestly, it's been a while since I last held a vinyl record, but I don't detect a plastic-like note here. Instead, I get more of a lipstick-like quality mixed with everything else.
Don't be overly concerned about it, and don't fret too much about the rose either. It's been executed to perfection here, more like an abstract interpretation of the note rather than the soapy effect that roses often impart in perfumes.
Lastly, I wouldn't have minded not liking Imitation initially, especially if I were just starting my perfume journey.
It takes time to develop our tastes, expand our olfactory palate, and revisit fragrances at different points in the future.
As for me, Imitation will remain in my collection until the bottle is empty.
Top Notes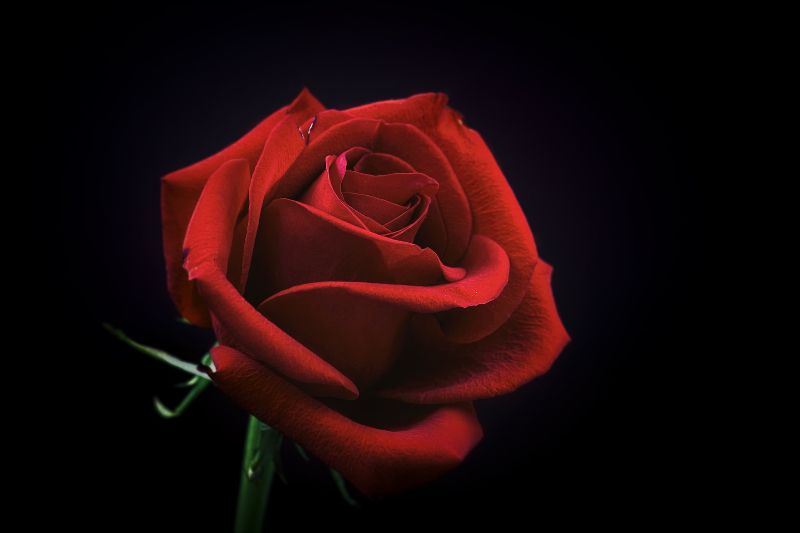 Cedrat
Nutmeg
Black Pepper
The top notes seem to kick off with a somewhat polarizing accord, which is a combination of citruses, spices, and the aforementioned rose note. However, this rose note initially comes across more like a nail polish remover than a burning plastic.
Amidst the initial shock that some consumers may experience, the rose continues to shine and mixes with other florals from the heart notes, primarily watery violet, and powdery iris butter.
At times, it can resemble a semi-sweet chocolate. The juxtaposition of florals, citruses, and spices creates a unique and sensual opening, likely not found in any other fragrance.
The fragrance maintains this character for a decent amount of time until it starts to evolve and transition into something entirely different.
Please keep in mind that this opening is strange due to its "weird" combination of notes and accords, but this is exactly how it's supposed to smell.
Heart Notes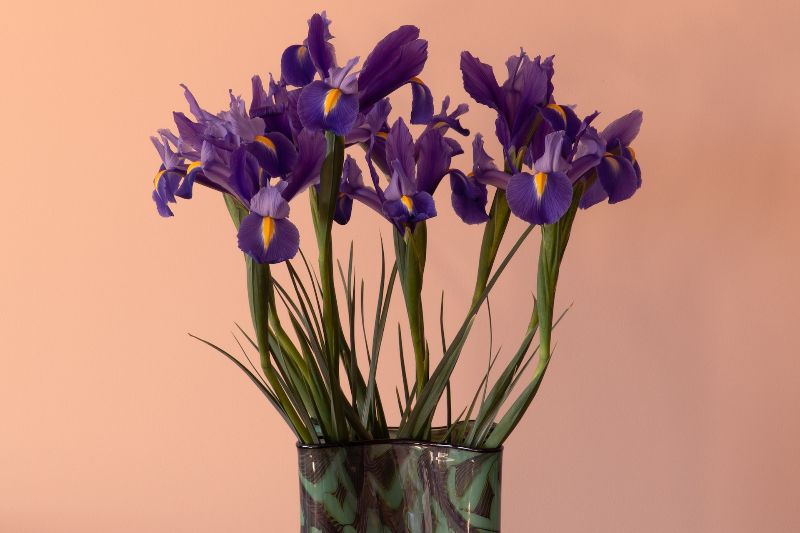 Turkish Rose
Orris
Violet
In the heart notes, as the fragrance begins to settle and shed its initial harshness, a captivating transformation unfolds from the polarizing opening.
The rose, still a prominent player in the composition, finds balance with an increasing presence of iris (orris butter). This transformation evokes shades of Dior Homme Parfum but offers a smoother, and in my opinion, better-blended rendition than Dior.
What sets Imitation apart from other fragrances in the same genre is its departure from conventionality.
As this fragrance's journey through New York's nightlife continues to evolve, subtle hints of the smoothest suede leather and green oakmoss emerge, adding depth and complexity.
Imitation is a true niche creation that only improves with time on the skin, making it a unique olfactory experience.
Base Notes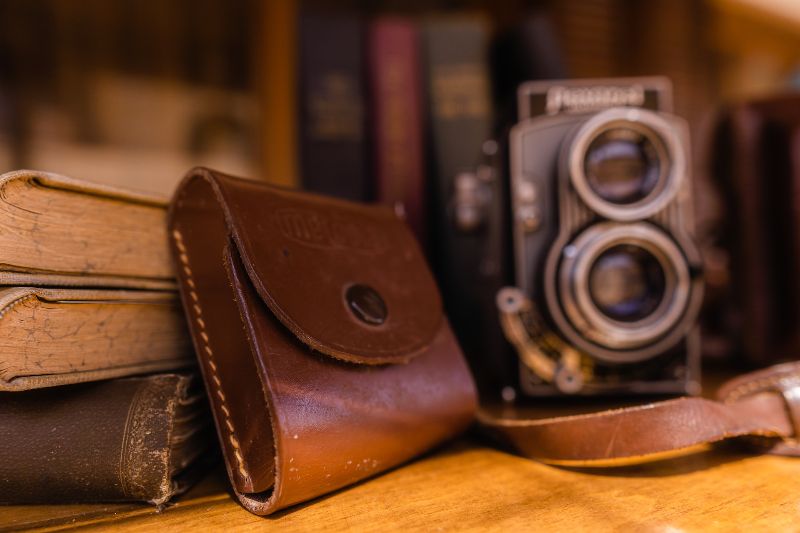 Myrrh
Leather
Vetiver
Patchouli
Castoreum
After a good couple of hours, Imitation reaches its full dry down. The initial notes of rose, spices, and citruses have long dissipated, bringing your nightlife journey in New York's club scene to its final destination.
This eagerly anticipated phase is where I believe the fragrance truly shines. The composition takes on a warmer and more sensual dimension, creating a blend of notes that introduces some of the animalic aspects reminiscent of many old-school scents from the past.
A castoreum accord, akin to the one found in Chanel Antaeus, mingles with a halfway modern patchouli note reminiscent of the original Givenchy Gentleman (1974), and a touch of semi-dirty myrrh.
All of these dance around the central brown leather accord and iris, creating a spectacle that demands to be experienced.
While there's another woody element, it's challenging to pinpoint whether it's vetiver or oakmoss from the heart notes.
Indeed, Imitation may not be everyone's cup of tea, but not everyone can pull it off. If you're fortunate enough, trust me when I say that you're in for a remarkable ride.
Amouage has taken a bold risk with this fragrance, as they often did while Chong was still there, deviating from current trends to create something truly unique.
Performance
An impressive fragrance with impressive performance. 10 – 12 hours with great projection is what I get minimum every time I wear it which sometimes can go over 24 hours.
This means that once you apply it for example, in the morning, it can easily carry you through an entire workday and into the evening with just a couple of sprays.
After the initial application, it projects much stronger than expected, and people around you will notice its presence as the sillage bubble starts to "mingle" around the room.
It is more than likely to meet or exceed your expectations in this department.
LONGEVITY: 6 – 8 hours
PROJECTION: Great
SILLAGE: Great
Target audience and compliments
Imitation is marketed as a fragrance for men, but realistically, due to all the floral and powdery aspects, women with more advanced taste in perfumery can wear this one without any issues.
Not your everyday, mainstream fragrance that's for sure. It appeals the most to those who are passionate about perfume hobby and appreciate complex, almost punk rock compositions.
The age range is over 25 since it leans toward a slightly more mature audience due to its complexity. Late 20s and older to be safe.
Since we already know that Imitation is not a mass-appealing fragrance that's guaranteed to receive compliments, it can garner positive reactions but not expect much.
Personally, I'm yet to receive unsolicited feedback, but I usually hang out with people who are not into the fragrances as I am.
AUDIENCE: Men
AGE RANGE: 25+
COMPLIMENTS: Low – Medium
When & Where
Imitation is a versatile fragrance if you wear it in the correct scenarios and under the right weather conditions.
As the temperature starts to cool down during the fall and winter, you can essentially wear it anywhere with the right application. Its rich, complex notes are at their best when the chilled air allows the scent to fully develop and linger.
Personally, I have worn it to formal, romantic, business, and cultural events where it didn't feel out of place.
However, it is a versatile yet still polarizing scent, so it's essential to consider the preferences and sensibilities of the people you'll be around.
SEASONS: Fall, and Winter
OCCASIONS: Business, Leisure, and Night Outs
ATTIRE: Tuxedo, Smart-casual, Tailored jacket, Stylish shirt and sweater
Uniqueness and value for money
Imitation stands out in the fragrance world for its special character where its uniqueness lies in several aspects such as:
Unconventional opening
The transformation from floral to leather accords
Complex dry down
Niche appeal to fragrance enthusiasts
If you're in search of something both unique and wearable, Imitation won't disappoint.
Moreover, if you're anything like me, you've probably already guessed how much I appreciate something this unique, which is why it scores close to the highest possible rating.
With its premium ingredients, exceptional longevity and projection, and a departure from the norm in today's niche fragrance world, Imitation is a standout.
Be sure to sample it before making a purchase decision, and if it checks all the boxes for you, this fragrance might just become your new favorite from Amouage.
This means the value for money is pretty high since it can be purchased for almost half of the retail price on fragrance discount websites.
UNIQUENESS: 5/5
PRESENTATION: 5/5
VALUE FOR MONEY: 9/10
Pros and Cons
Here are some better and weaker parts of this perfume:
Pros
Unique and unconventional
A hidden gem within the Amouage collection
Impressive longevity and projection
Cheaper than the most of other Amouage perfumes (fragrance discounters)
Leather accord is outstanding
Cons
Has a similarity to Dior Homme Parfum
Not for beginners
Potentially challenging
Collection & Similar Perfumes
Amouage Imitation Man is a part of the Eaux de Parfum collection which includes classics such as Jubilation XXV, Journey, Interlude, and more. At this point in time, there are no flankers to Imitation released or announced.
COLLECTION
SIMILAR PERFUMES
Final Words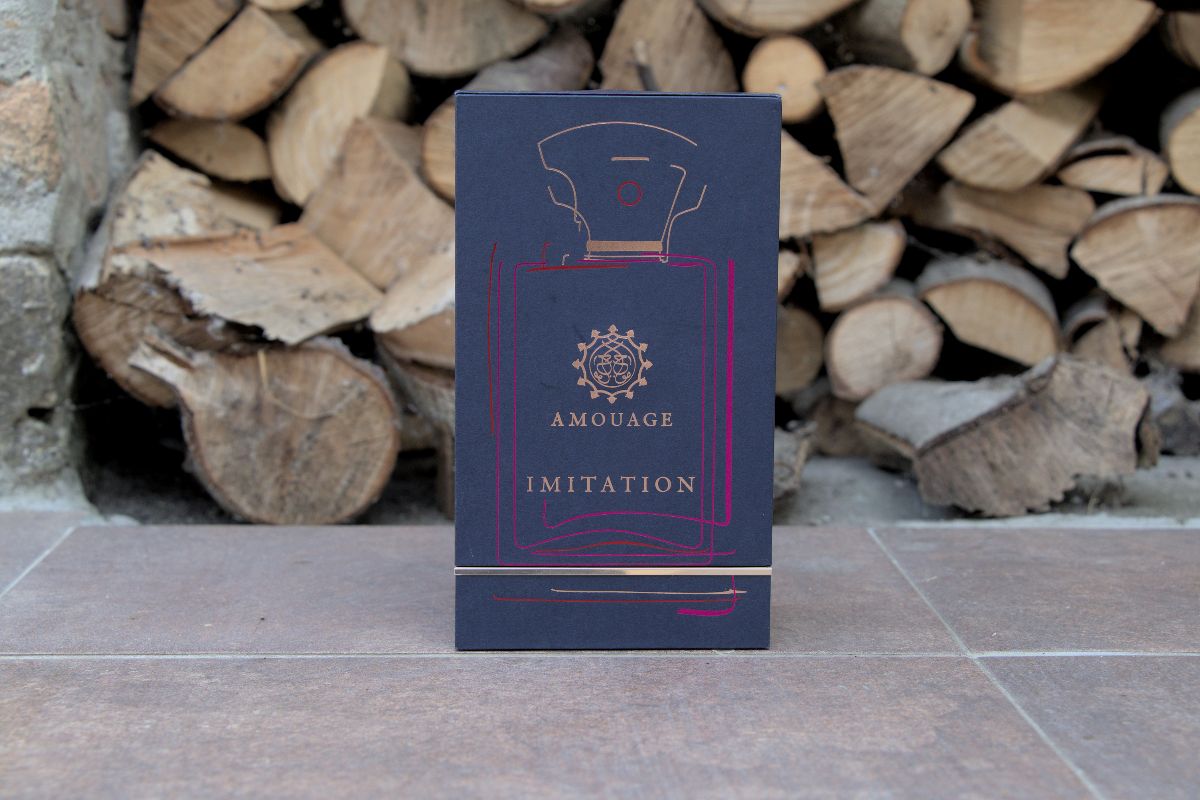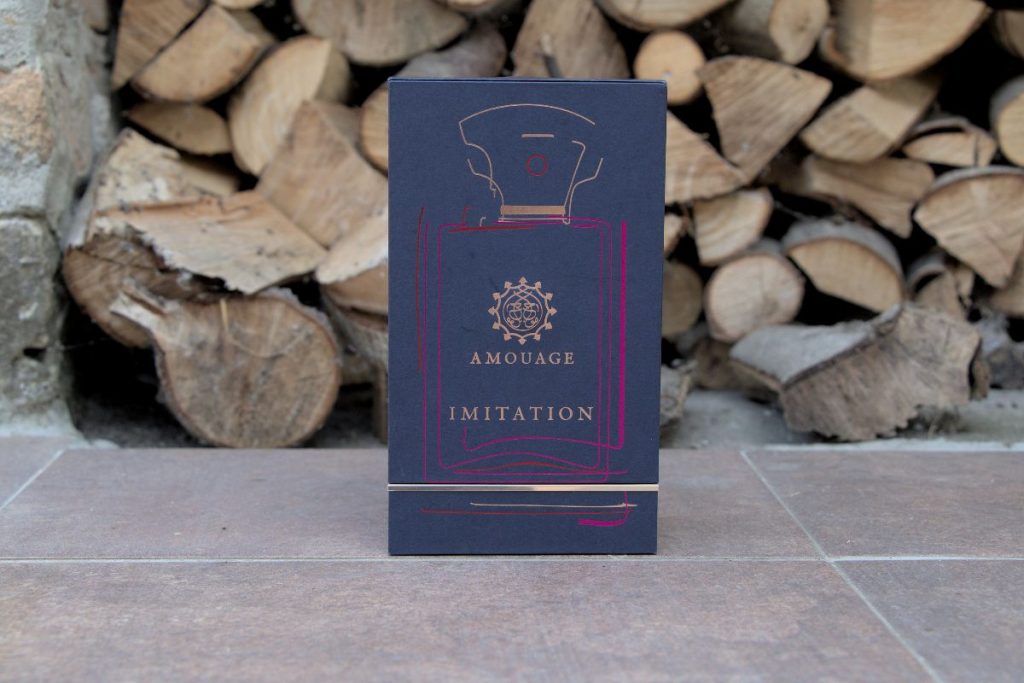 Sometimes, there comes a fragrance that defines an entire genre, and Imitation for Men is one such fragrance.
Initially unsure if I would like it, this scent grew on me, and for that reason, along with everything else discussed here, I highly recommend sampling it as soon as you can.
Compositions like this one are what fuel our passion for fragrance and keep us exploring the ever-evolving world of scents.
If more recent perfumes were as captivating as Imitation for Men, we wouldn't find ourselves lamenting the lack of originality in the fragrance industry.
What are your thoughts about Amouge Imitation Man? Let's start a conversation and let me know in the comment section below.
In case you are in doubt about whether you should consider buying any fragrance or not, it's always good to take a look at Scent Grail's S.P.A. Signature Factor Guide.
It is easy to use and the most relevant perfume-buying guide on the web. This way, you can check out if a particular fragrance is worth checking out, and potentially find your signature perfume.
PLEASE CONSIDER CONTRIBUTING TO SCENT GRAIL
If you enjoy my blog and want to help me continue creating content, there are several ways you can support me:
I am incredibly grateful for your support, as it holds tremendous significance to me. Your generosity enables me to persist in crafting content that celebrates the wonders of the perfume world and encourages others to start this beautiful journey. Your backing is truly appreciated, and I eagerly anticipate sharing more of my creations with you in the times ahead. Keep smelling great!
Find out more Scent Grail articles about perfumery, check out top lists, and other helpful reviews via the links below:
REVIEWS
TOP LISTS
SCENT GRAIL LEARNING CENTER
Until next time, stay humble, and keep smelling great!
Best, Marin!
#scentgrail #scentgrailtribe
Scent Grail on Social Media: Facebook | Twitter | Instagram | Pinterest
Your number one source for Holy Grail Signature Scents.

– Marin Kristic