Like a perfect painting, explaining Tobacco Vanille from Tom Ford's Private Blend collection is to explore all the different layers it has to offer and yet, let each individual take their own view of a masterpiece.
As Pablo Picasso once said: "I don't believe in accidents. There are only encounters in history. There are no accidents." That's how I would describe Tobacco Vanille.
A needed encounter and a pure refreshment in the perfume industry which is meant to be experienced by every serious perfume enthusiast.
Now then, in the last 20 years, the perfume industry has shifted its way from all retro-style classic fragrances we have seen back in the 80s and '90s that were heavy on calone, oakmoss, musk, and candied citruses to something more realistic smelling, and for the better or worse, more mass appealing.
While there were always sweet perfumes on the market, nothing made such a huge and groundbreaking shift towards sweeter fragrances as Tobacco Vanille did in 2007, which is still felt today.
"If my parents had discouraged me, I would have turned out very differently. They raised me in an open-minded, liberal environment."

TOM FORD
Tom Ford Tobacco Vanille in three words: LUXURIOUS – BOLD – MYSTERIOUS
Affiliate Disclosure: As an Amazon Associate I earn from qualifying purchases. Purchasing via provided links/banners comes at no additional cost to you. Scent Grail only recommends products and/or services that are insightful and helpful to readers. For more info please read Affiliate Disclaimer.
Don't have the time to read the review right now? No worries! Here are my 5 quick takes:
The best winter and tobacco vanilla fragrance on the market
Created by Olivier Gillotin in 2007
Best worn during the winter holiday season around family and friends
Lasts around 10 – 12 hours with great projection and a luxurious aura
Expensive and best for gourmand lovers
So, you may wonder how in the world did Tom Ford do it from the first try, not only with Tobacco Vanille but with another couple of scents from the original Private Blend niche collection. This is the story about how stars are born.
Brand and Perfume History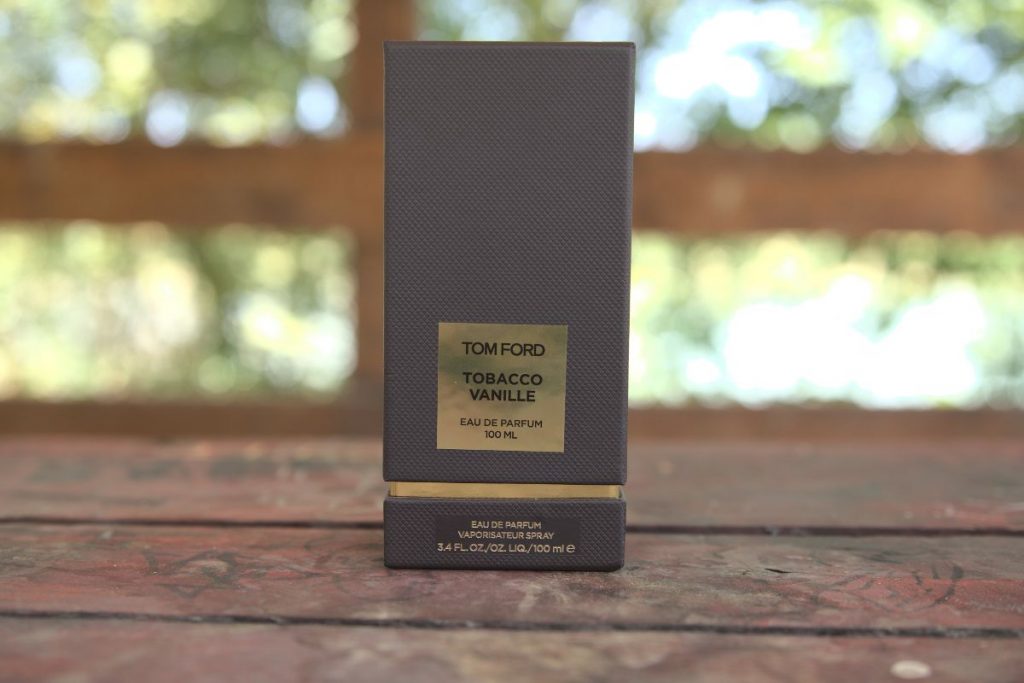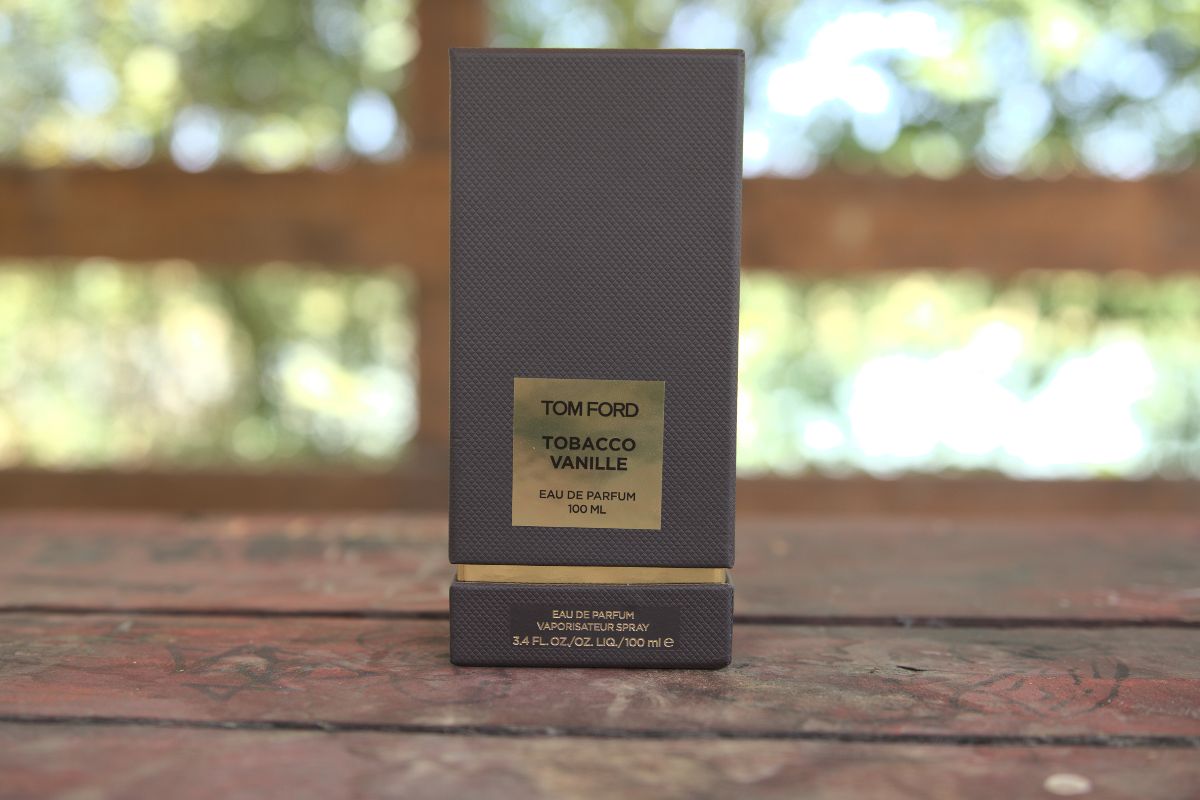 Tom Ford is an American luxury fashion house founded by fashion designer and filmmaker Tom Ford in 2005.
Along with fragrances, the brand also offers cosmetics, footwear, ready-to-wear and made-to-measure, and other offerings.
Born August 27, 1961, in Austin, Texas, U.S.A., Thomas Carlyle Ford studied at Bard College at Simon's Rock and art history at New York University from which he both dropped out to focus on acting in television commercials.
He graduated in 1986 with a degree in interior architecture from Parsons School of Design at the New School in New York City.
Ford's breakthrough in the '80s and '90s was working as an in-house designer for Perry Ellis and chief women's ready-to-wear designer for Gucci before being appointed as Creative Director at the same brand in 1994.
Ford's work at Gucci during the early 1990s was mostly behind the scenes, and most of his contributions were overshadowed by Dawn Mello who was Gucci's public face during those years.
Ford's five-year period as the Creative Director at Gucci was remembered as the brand's resurgence to lost glory, and by the time Gucci was acquired by Yves Saint Laurent in 1999, the company was valued at more than $4 billion.
During his time as creative director for Yves Saint Laurent(1999 – 2004), where he was also Creative Director, Ford won numerous Council of Fashion Designers of America Awards, and introduced numerous new styles such as the controversial shaving of the letter G in a model's pubic hair and pulling the classic fashion house back into the mainstream.
Ford was also creatively involved in creating the two brands' most famous fragrance releases which are still praised as one of the best fragrances ever released and are now discontinued:
Gucci Pour Homme 1
Gucci Pour Homme 2
Gucci Envy for Men
Gucci Rush for Men
Yves Saint Laurent M7
Yves Saint Laurent Rive Gauche Pour Homme
Tom Ford departed Yves Saint Laurent in 2004 to start his own brand named Tom Ford SA in 2005 as a venture between Ford and his business partner Domenico De Sole with the launch of a cosmetics line.
During the same year, Ford announced his partnership with Marcolin Group to produce and distribute optical frames and sunglasses.
The first Tom Ford flagship boutique opened at 845 Madison Avenue in New York City in 2007. In September 2010, Ford debuted his label's women's ready-to-wear collection with celebrities such as Beyoncé, Julianne Moore, and Lauren Hutton attending the event.
Tom Ford Black Orchid was the first perfume launched under the Tom For Beauty umbrella in 2006. An opulent mix of truffles, orchid, patchouli, and dark chocolate.
A fragrance much praised by women and men all around the world, placing it in the same level of quality as Chanel No. 5 and Guerlain Shalimar.
In 2007, the Private Blend collection of perfumes was introduced by Tom Ford, a line focusing on the niche side of perfumery. More daring and more complex at a higher price point.
Tom Ford has described Private Blend as his "own personal scent laboratory", suggesting that it is okay to mix two or more fragrances to create your own unique scent.
The three most popular creations from that line are:
As of 2017, Tom Ford Beauty is owned by Estée Lauder while the major shareholder of Tom Ford International is still Tom Ford, holding 63.75% of the shares.
Ford has described "the Tom Ford customer" as international, cultured, well-traveled, and possessing disposable income.
Some of the celebrities that Ford dresses are Beyoncé, Jennifer Lopez, Gwyneth Paltrow, Tom Hanks, Johnny Depp, and Ryan Gosling.
Tom Ford Tobacco Vanille Story
Tobacco Vanille is a perfume from the original 12 fragrance Private blend set launched in 2007 along with Amber Absolute, Noir de Noir, Velvet Gardenia, Black Violet, Oud Wood, Purple Patchouli, Bois Rouge, Moss Breches, Tuscan Leather, Neroli Portofino, and Japan Noir.
It was created by Olivier Gillotin who is also famous for other perfume creations such as Dior Higher, Ralph Lauren Polo Red, and Tom Ford Tobacco Oud.
Tom Ford has said that the inspiration for this creation came from an interpretation of a London gentlemen's club.
As with everything that has Tom Ford's name on it, Tobacco Vanille is also a luxurious high priced product that embodies the passion, exclusivity, and sexuality for which Tom Ford is known about.
Perfume Theme
A note from the brand: "Tom Ford reinvents classic tobacco with creamy tonka bean, vanilla, cocoa, dry fruit accords, and sweet wood sap – for a modern, opulent and heady impression of confidence and power. Tobacco Vanille is opulent, warm, and iconic. Reminiscent of an English gentleman's club and blended with rich spices, vanilla, and tobacco flower, it leaves a powerful impression."
Notes and Classification
Perfumer: Olivier Gillotin
Perfume Oil Concentration: Eau de Parfum
Fragrance Type: Spicy Oriental
Release Date: 2007
Target Audience: Unisex
Most dominant notes: Tobacco, Vanilla, and Spices
Age Group: 20+
Seasons: Fall and Winter
Occasions: Romantic, Clubbing, Night Outs, Business
Longevity and Sillage: 10 – 12 hours with great projection
The recommended number of sprays: 4 – 6
Compliments: High
Likeability: High
Uniqueness: 5/5
Value for money: 10/10
Accords: Oriental, Sweet, Woody
Reviewed batch code: BB0 – November 2020
Holy Grail Scent Rating: A+
PERFUME NOTES
Top notes: Tobacco Leaf, Spicy Notes
Heart notes: Vanilla, Cacao, Tonka Bean, Tobacco Blossom
Base notes: Dried Fruits, Woody Notes
Perfume Presentation
Tobacco Vanille(also known as TV) is sold in five different sizes – 10 ml travel spray, 30 ml, 50 ml, 100 ml, and 250 ml flacon bottle for decanting purposes.
Along with Eau de Parfum editions, customers can also enhance their experience with Tobacco Vanille beard oil, home candles, and all-over-body spray.
All Tom Ford Private Blend perfumes come in the same and recognizable bottles with different stickers or colors that look like something you would find in a 19th-century pharmacy, and I love it.
I have to say that I prefer 50 ml Private Blend bottles over the 100 ml I currently have since it gives them more charm and a better aesthetic.
PRO TIP: Do not buy Private Blend testers that come with a white cardboard box and a slapped "Tester" sticker on the bottle. In 100% of cases, if something is too good to be true, then that is what it probably is. Along with Chanel, Tom Ford's fragrances are the most faked in the world.
On the other hand, I'm not the biggest fan of the Private Blend boxes which give no grip at all, and I do recommend that you handle it very carefully to avoid breaking the 400$ fragrance.
In case you want to be 100% sure nothing gonna happen to your bottle, just keep it outside of the box. I have the same issue with Amouage boxes, so it's better to be safe than sorry.
My Experience With Perfume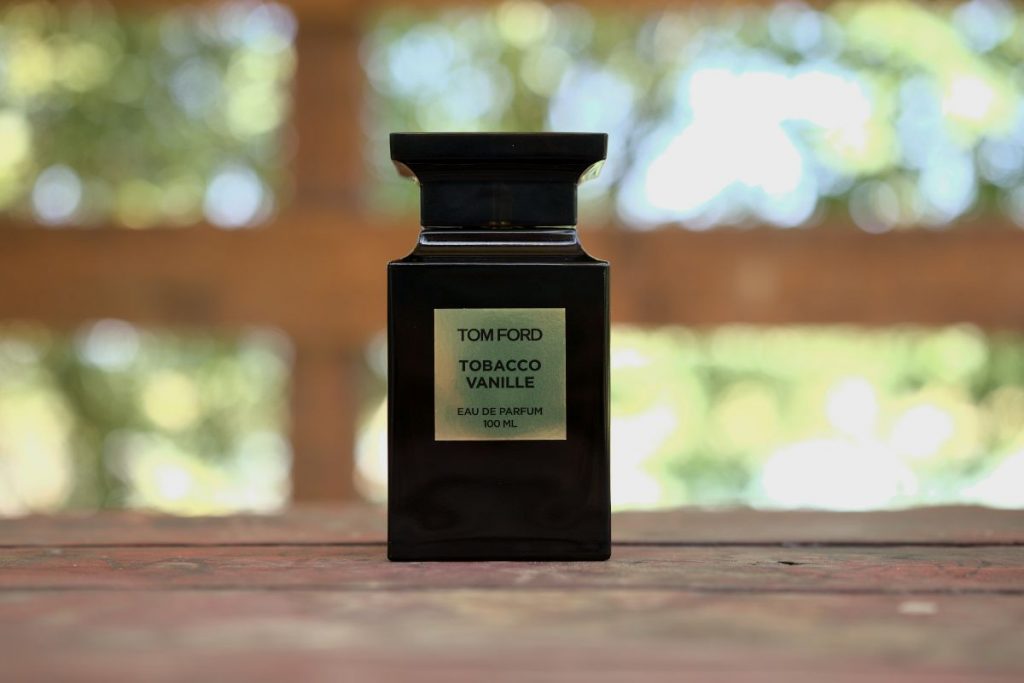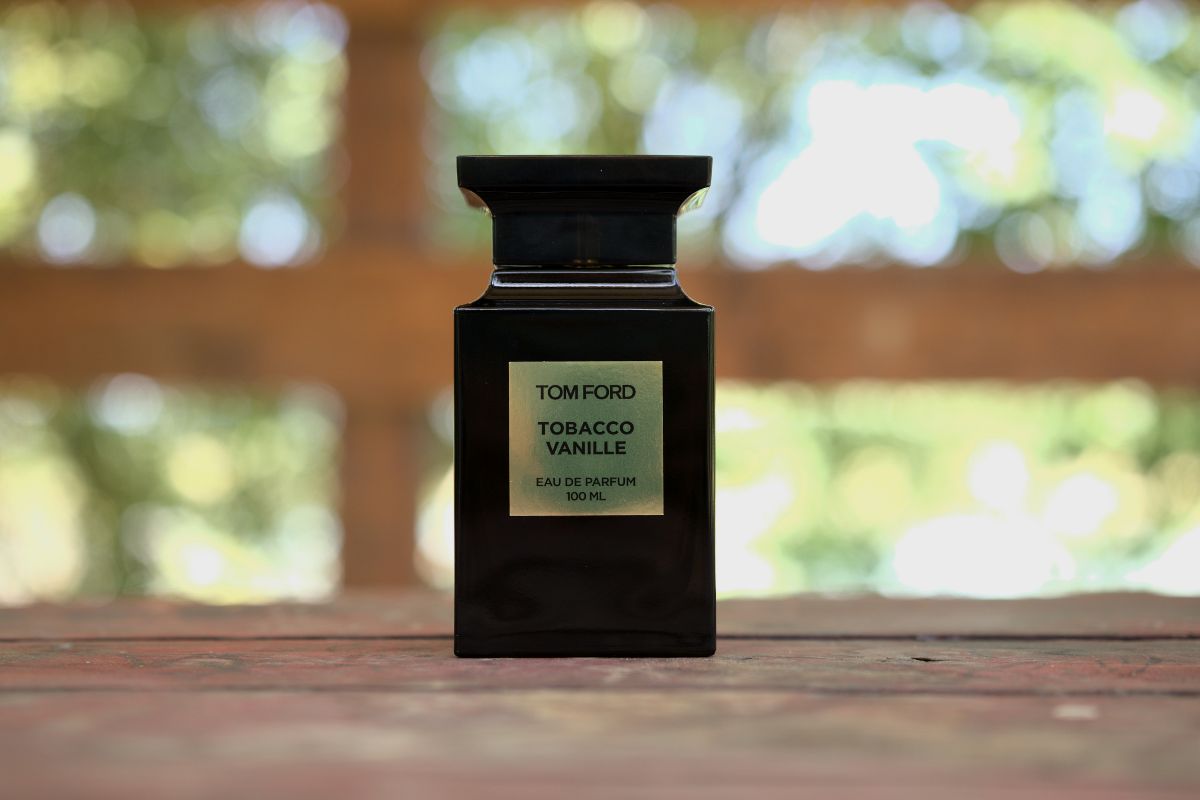 Even as a young child, I have always been drawn to the fragrance of an unlit Cuban cigar. My father used to work at a tobacco company, and occasionally he would receive a couple of real deals straight from Havana, Cuba.
From the type of tobacco to the handmade craftsmanship, there is truly something special smell-wise about a Cuban cigar when you take it out of the box and take a whiff.
Too bad they don't smell as good when you lit up a cigar. Thus, I would never recommend buying tobacco products because of all the health benefits you already got without them.
But that smell. Thankfully, it is perfectly captured in this liquid gold, and each time I spray TV on my skin, I'm immediately brought back to my best childhood years. No wonder it is my favorite niche vanilla fragrance of all time.
Top Notes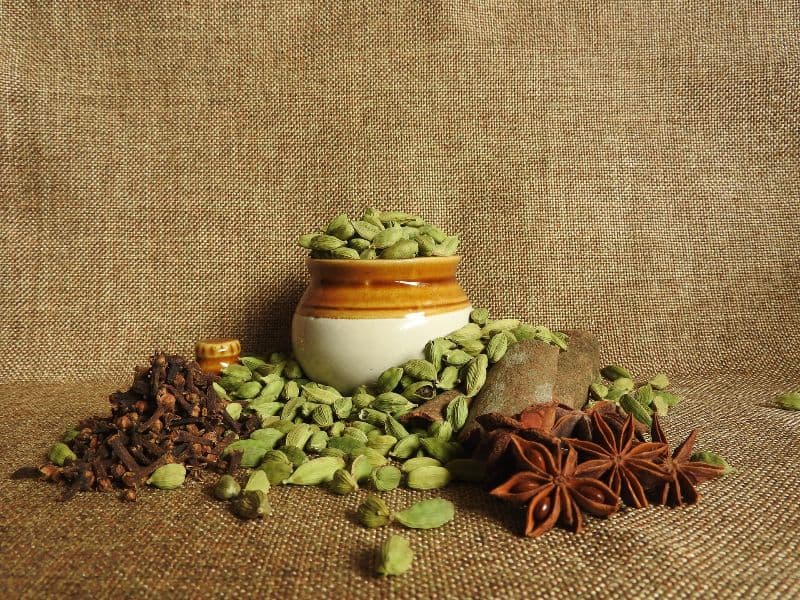 As the name of the fragrance suggests, the top notes open with a pure joy of intoxicating honeyed spiciness along with leafy tobacco which is completely different than the green tobacco found in for example Aramis Havana – another tobacco-based fragrance masterpiece.
While the fragrance is quite linear from the start to the finish, due to the photorealistic representation of the notes, the scent goes through three different phases.
With the dark, balsamic, and rich opening, the wearer will experience spicy vanilla and dried fruit notes more and more with each passing minute.
For anyone that is familiar with the Christmas fairs and all the candies and pastries associated with Christmas, the resemblance is uncanny.
Puddings, fudges, choco – vanillic biscuits, and the smoke from the open fire associated with this kind of winter event, it is here.
Heart Notes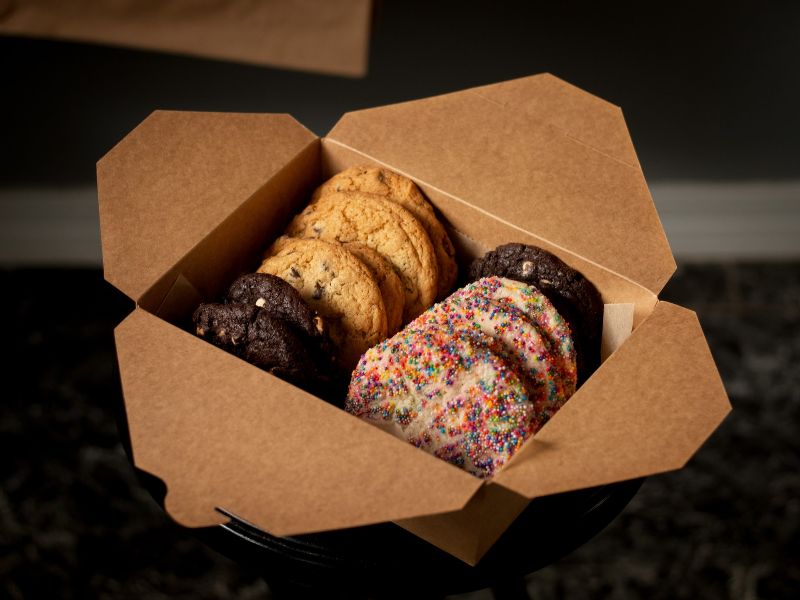 Vanilla
Cacao
Tonka Bean
Tobacco Blossom
Tobacco Vanille is a sweet fragrance, but not sickeningly sweet which is just another reason why it's such a loved perfume.
Personally, I can't stand too much sweetness in my perfumes, and I rarely go and buy a bottle of something that is syrupy sweet.
Back when I first smelled this Tom Ford, I couldn't believe that a sweet fragrance could be mysterious and bold at the same time.
To my nose, as soon after the initial opening settles down and vanilla starts to become a forefront note, aromatic cinnamon, black pepper, and a touch of star anise with a decent dose of cacao/tonka bean mix give it that cool and unpredictably mysterious aroma.
Base Notes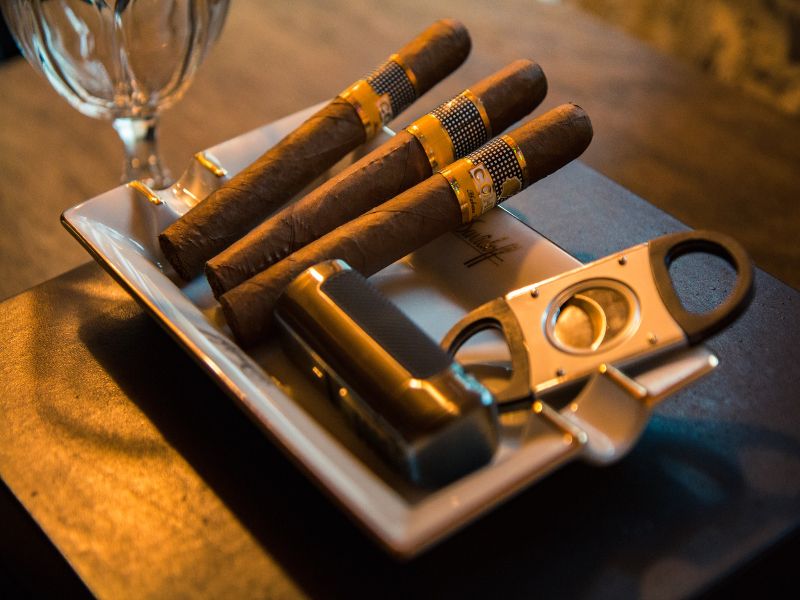 I have left one piece of information about this fragrance until the end, and here is why. If you read at the beginning that for about 30 minutes to one hour, you would detect a burning cigarette aroma, would you still be interested in this perfume? Maybe, or maybe not.
The balance of dark pipe tobacco and semi-sweet bourbon vanilla is excellent, but there is a phase of scent progression that includes cigarette smoke some might detect, especially if you are hanging out with someone who is currently rocking this fragrance.
Fear not, no one will actually think that you have been smoking. The spicy and oriental accords and notes will do their job to keep that smoke just enough to detect it, but at the same time, tame it, even more, when the first hour passes by.
In the final stage, thick and elegant tobacco is the main note and the gourmand notes are gently dancing in the background.
And yes, I'm glad to confirm that even with the 2020 batch, that dusty and semi-powdery vanilla is still in here, regardless of all the reformulations it has been through already.
Performance
I have heard many times that you can wear any fragrance in any season as long as you keep the number of sprays optimal.
Well, in the case of this scent, I couldn't disagree more. Why? Spices and gourmand notes work the best in the dead cold winter when they get the chance to blossom to their full potential.
Outside of winter and maybe a colder fall day, I couldn't see myself wearing this Tom Ford in any other season, and thus, I have to agree that it lacks a little bit of versatility.
But, let's be real. Who cares about versatility when you can smell this good for two or three months of the year. I sure don't.
During my tests last winter, each this I wore it, I got anywhere from 10 – 12 hours with medium to great projection with a decent scent cloud around myself.
LONGEVITY: 10 – 12 hours with great projection
PROJECTION: Great
SILLAGE: Medium
Target audience and compliments
Like most of the fragrances from the Private Blend line, this one is also a true gender-bender and provides both mixes of masculine and feminine leaning notes that anyone can pull off.
Please be aware that in order to truly enjoy this masterpiece perfume, you have to be familiar with rich spicy, and thick smoky notes.
AUDIENCE: Unisex
AGE RANGE: 20+
COMPLIMENTS: High
How to dress and occasions
I would wear this fragrance on winter coats, suits, and semi-formal jackets. On the proper occasions during the winter, Tobacco Vanille is actually a very versatile fragrance. As such, I also wore it with my cashmere shirt last Christmas to match that holiday spirit perfectly.
SEASONS: Fall and Winter
OCCASIONS: Romantic, Clubbing, Night Outs, Business
DRESS CODE: Versatile during the holiday season
Uniqueness and value for money
2007 was a long time ago, and I'm yet to see any other fragrance come close to taking the throne from TV in this category.
Smoky notes and the general sweetness might turn off a part of the audience, but nonetheless. As a pillar vanilla fragrance, you won't find anything more unique than this.
Regarding the value for money, it still received a maximum of 10 points even if it's around 400$ for 100 ml. This is where your personal decision comes to play.
Are you willing to pay big bucks to smell great? Spicebomb Extreme also does the same for less, and the difference in quality is only around 30%. In the end, it all comes to the consumer. For me, I would choose this over Spicebomb Extreme and Xerjoff Naxos every day of the week.
UNIQUENESS: 5/5
VALUE FOR MONEY: 10/10
Pros and Cons
Here are some better and weaker parts of this perfume:
Pros
Probably the best winter fragrance of all time
Great longevity and projection
It will be wearable 100 years from now
A fantastic blend of contrasting gourmand and spicy notes
Unique and bold
Cons
Only for lovers of spicy gourmand fragrances
Expensive for a designer fragrance
Not for consumers sensitive to tobacco smoke
Collection & Similar Perfumes
As part of the Private Blend collection, we are yet to see a flanker of Tobacco Vanille for which I cannot possibly imagine how could they tweak it to make it better than it already is.
Similar Perfumes:
TOM FORD TOBACCO VANILLE VS TOM FOR BLACK ORCHID
Tobacco Vanille is and spicy oriental fragrance while Black Orchid is a floral gourmand fragrance. While they both share a common theme of gourmand notes, Black Orchid also has a combination of floral notes that take it to a different and interesting path for which is known and famous.
TOM FORD TOBACCO VANILLE VS TOM FORD NOIR EXTREME
Tom Ford Noir Extreme is an ideal fragrance for fragrance enthusiasts not currently willing to spend Tobacco Vanille money as they share many common themes and notes. Keep in mind that a tobacco note is missing from Noir Extreme, and thus, it is highly recommended to sample Tobacco Vanille before the purchase.
TOM FORD TOBACCO VANILLE VS VIKTOR&ROLF SPICEBOMB EXTREME
Spicebomb Extreme is a designer counterpart of Tom Ford's Tobacco Vanille as they are similar and different enough to verify the purchase of both fragrances. Spicebomb Extreme takes a much more spicy route than Tobacco Vanille which makes it an even better clubbing fragrance that grabs more attention from the younger crowd.
Frequently Asked Questions
Here are some answers to the most popular questions asked about this perfume.
Is Tom Ford Tobacco Vanille feminine?
Tobacco Vanille is a unisex fragrance that provides a good dose of masculine and feminine notes making it a real gender bender perfume.
What does Tom Ford Tobacco Vanille smell like?
Tobacco Vanille smells like Christmas cookies and pastry during the winter holiday fair. A masterful interpretation of a groundbreaking vanilla fragrance.
Why is Tom Ford Tobacco Vanille so expensive?
Tom Ford's Tobacco Vanille is expensive because it is a part of the exclusive Tom Ford Private Blend line.
Is Tom Ford Tobacco Vanille a good blind buy?
Tobacco Vanille is a good blind buy only if you are already familiar with tobacco, spicy, and gourmand fragrance. If not, it still might be a good blind buy since almost everyone enjoys and praises it.
Conclusion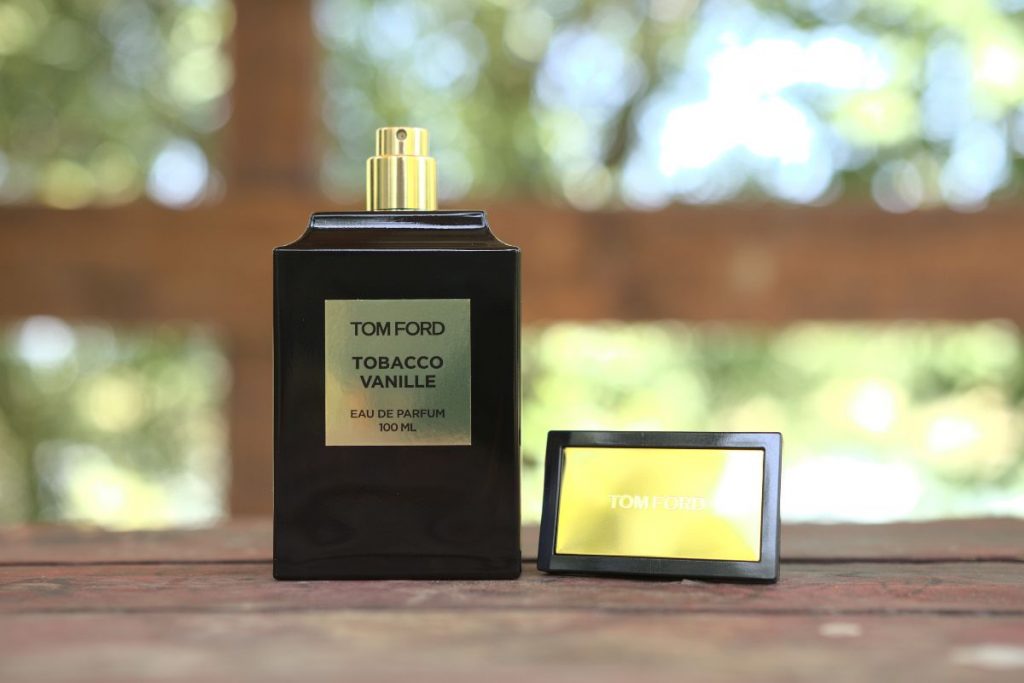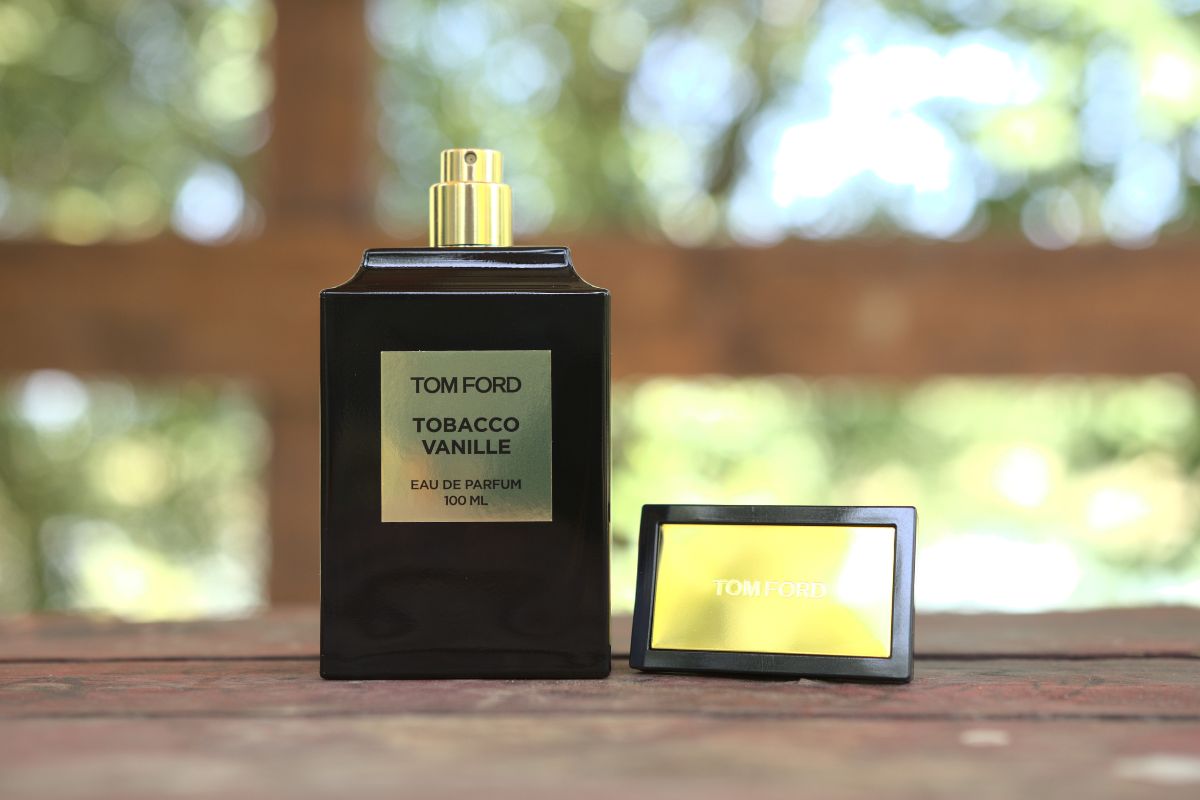 At the end of each of my reviews, I always like to say a couple of additional things about the fragrance just reviewed.
Knowing that not everyone can afford an expensive fragrance like this, I always try to take an approach of a consumer just like you, and keep the "fragrance poetry" at the minimum.
That's why if spending almost 400$ on a 100 ml bottle of magic fragrance liquid is out of reach, just get a decant of check it out in your higher-end fragrance department store. It will be worth it, and it also might change your views on how you see fragrances in general and what fragrances can be.
For everything I have said here and every new vanilla-based fragrance that will come out, Tobacco Vanille will be a benchmark for each and every one of those scents will be compared.
That's why it deserved to be in my personal Holy Grail fragrance category.
What are your thoughts about Tom Ford's Tobacco Vanille? Have you tried it? Do you like it? Let's start a conversation and let me know in the comment section below.
In case you are in doubt about whether you should consider buying this fragrance or not, it's always good to take a look at Scent Grail's S.P.A. Signature Factor Guide.
It is easy to use and the most relevant perfume buying guide on the web. This way, you can check out if a particular fragrance is worth checking out, and potentially find your signature perfume.
Scent Grail content is free for anyone to use without anything hiding behind the paywall. If you would like to help me do more great articles like this, you can donate via PayPal. Much appreciated.
Find out more Scent Grail articles about perfumery, check out top lists, and other helpful reviews via the links below:
REVIEWS
TOP LISTS
SCENT GRAIL LEARNING CENTER
Until next time, have a great time and keep smelling like a million bucks!
Best, Marin!
#scentgrail #scentgrailtribe
Scent Grail on Social Media: Facebook | Twitter | Instagram | Pinterest
Your number one source for Holy Grail Signature Scents.

– Marin Kristic