In the search for the perfect leather scent, we often ignore those outliers from the "smaller" brands in favor of the big guns of the perfume world. One of those examples, when David beats Goliath, is today's star of the show – Davidoff Leather Blend.
Rare and not regularly available, Leather Blend can be found in selected Duty-Free shops around the world, if you are lucky. I had tremendous luck finding the last available bottle at my online fragrance discounter.
Thanks to the YouTube fragrance reviewers, Davidoff Leather Blend had become a well-known perfume in the fragrance community, and here I'll give you a final touch on to should you buy it or not.
According to Fragrantica: "The distinct smell of leather is soft on the nostrils and yet so exciting. The rich leather scent evokes memories of the best moments in life. It comforts by its proximity to the body and excites at the same time, being so primitive, so natural, and again so sensual."
Davidoff Leather Blend in three words: RICH – POWDERY – ELEGANT
Affiliate Disclosure: As an Amazon Associate I earn from qualifying purchases. By purchasing via provided links/banners comes at no additional cost to you. Scent Grail only recommends products and/or services that are insightful and helpful to readers. For more info please read Affiliate Disclaimer.
Don't have the time to read the review right now? No worries! Here are my 5 quick takes:
The best affordable leather-based fragrance of all time
An oriental fragrance with great longevity
Created by Christophe Raynaud in 2014
The best Davidoff perfume recommend for romantic and leisure use during colder months
Average drydown
Let's not waste time, and see what I thought about this elusive perfume.
Brand And Perfume History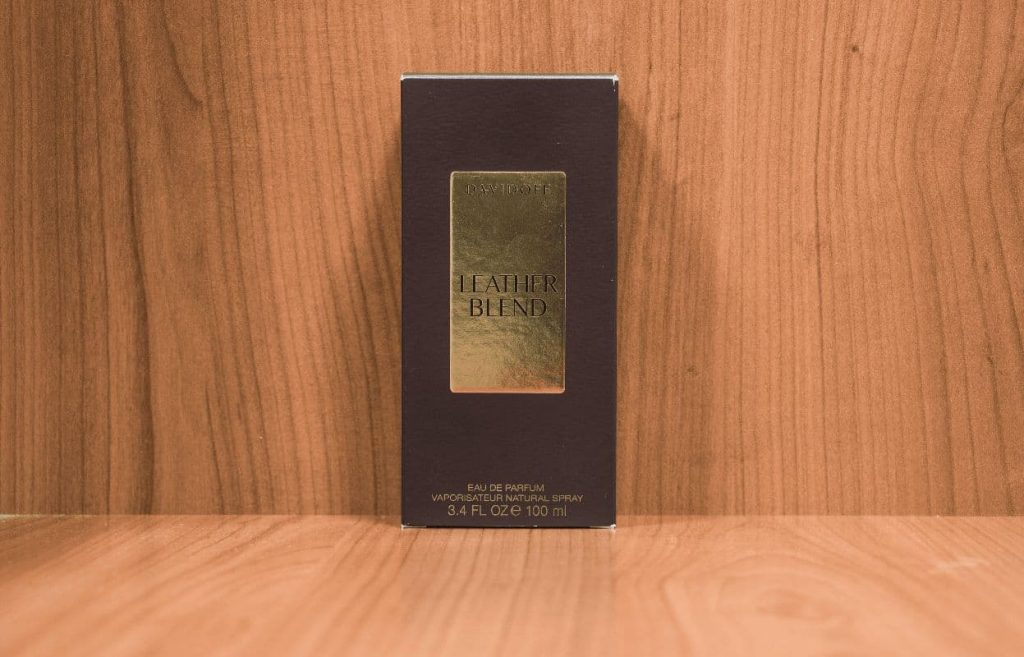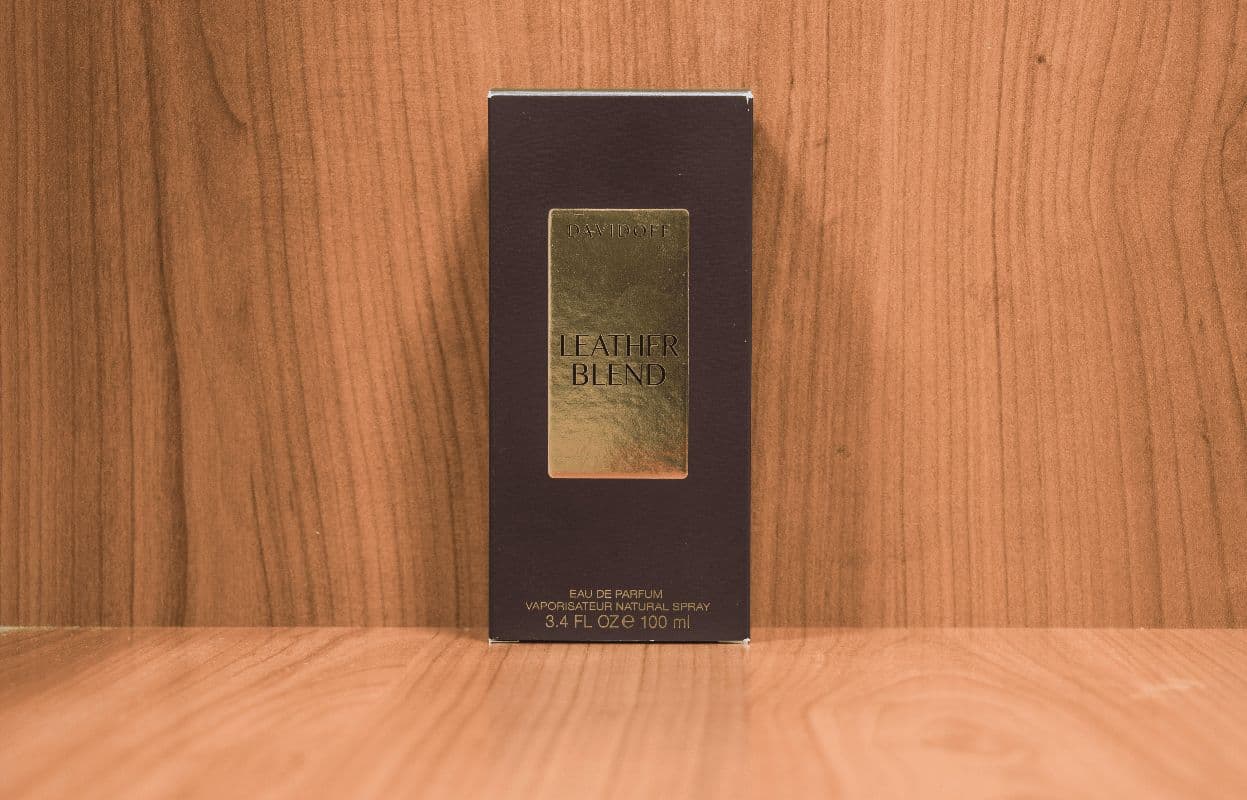 Davidoff is a big worldwide brand from Switzerland, most famous for their cigar selection, but also for other luxury products as well.
The founder, Ukrainian entrepreneur Zino Davidoff has established Davidoff as one of the most prestigious brands in the field of luxury goods.
Davidoff History
Family-owned business Davidoff(Zino Davidoff Group) was founded by Zino Davidoff(March 11, 1906 – January 14, 1994) in 1980. Up to this present date, Zino Davidoff remains at the heart of the brand and inspires all that company does.
His motto was: "true luxury is experiencing the beauty and the ultimate pleasure in every moment".
Before the formation of the Zino Davidoff Group, Zino's father had a tobacco business in Kyiv, Ukraine until 1911., when the family migrated to Geneva, Switzerland.
During the post-World War 1 era in 1924, young Zino gained experience in the cigar trade during his two-year travels in South America and took over the family-run shop in 1930 which he ran until 1994.
After the Second World War, Zino acquired license to a license to produce his own series of cigars, and the first in the series was known as the "Château Latour" in 1946.
In the era between 1946 and until Davidoff Zino Group was formed in 1980, Zino established himself as the "King of Cigars" with achieved feats such as:
1967 – Davidoff was approached by Cubatabaco to create a line of cigars carrying the "Davidoff" name
1968 – first cigars carrying the Davidoff name were released
1971 – Davidoff introduces "Mini Cigarillos"
1976 and 1977 – the introduction of "Mille Series" and Dom Pérignon" cigar
In 1980, with the desire to branch out from the cigar business the Zino Davidoff Group formed to exclusively produce non-cigar products as:
perfumes
watches
pens
coffee
cognac and more…
Today, Zino Davidoff Group remains one of the most successful luxury brands in the world.
Davidoff's most-well known perfumes are:
Cool Water series for Men and Women
Zino
Blend series
Horizon
Adventure
Run Wild
Good Life for Men and Women
Champion
Davidoff Leather Blend Story
Davidoff Leather Blend was created by Christophe Raynaud in 2014. It is part of the "Blend" series of four different perfumes, each tributing to Zino Davidoff's passion for travel and excellence.
According to Davidoff one should: Embark on a sensorial journey with the Davidoff Blend Collection. Inspired by Zino Davidoff, founder of the House, these unique Eaux de Parfum illustrate his motto: "Passion for excellence, pleasure in life."
Leather Blend belongs to the niche line of Davidoff's fragrance selection that explores notes such as leather, amber, woods, and agarwood. Each of these perfumes has much higher quality ingredients than their designer-level fragrances.
Christophe Raynaud notable work:
Azzaro Chrome Legend
Cacharel Yes I Am
Carner Barcelona D600
Issey Miyake L'Eau d'Issey Pour Homme Noir Ambre
Issey Miyake L'Eau d'Issey Pour Homme Or Encens
Mugler Aura
Paco Rabanne 1 Million
Perfume Theme
Davidoff official blurb: "Fuelled by an unquenchable curiosity, Zino Davidoff kept exploring the world, searching for worthy materials and skillful workmanship. His passion for discovery and dedication to excellence soon equated the Davidoff brand with uncompromising quality and unrivalled elegance. The new Davidoff Blend Collection is a tribute to this philosophy.
Composed of carefully selected exclusive ingredients and packaged with style, it offers a unique experience, an olfactory and sensory journey into Zino Davidoff's universe. The Davidoff Blend's aficionado acknowledges that beauty can and should be sought everywhere. Refined and tasteful, he values quality over quantity. He is an aesthete and a connoisseur, who surrounds himself with unique objects and the finest materials. He knows what he wants and how to get it.
This self-confidence gives him a quiet strength that commands respect and admiration. Each fragrance of the Davidoff Blend Collection will be conceived around a carefully chosen note, illustrating a facet of Davidoff's sophisticated world. The first opus celebrates leather. A noble and sought-after ingredient, this valued material pays a vibrant homage to Zino Davidoff's love of luxury and fine craftsmanship. Davidoff Leather Blend was designed by master perfumer Christophe Raynaud. This spicy oriental fragrance is based on a rich alchemy of complementary scents.
At the heart of Davidoff Leather Blend, resounds a sensual chord of rose and amber. The rose narguile note gives the fragrance a sense of warmth and voluptuousness while amber adds a seductive oriental overtone. These lush heart notes are faceted in the top with a piquant combination of luminous saffron and stimulating pepper. The strong and virile base note of leather gives its name to the fragrance. Warm, musky and highly desirable, it brings an unashamedly masculine dimension.
Davidoff Leather Blend comes in a luxurious container. The heavy glass flacon sports a rich translucent orange-brown hue. An elegant groove runs along the side of the bottle, adding to the distinction of its figure. The name of the fragrance is branded on a polished metallic sheet and Zino Davidoff's logo, a stylish double D icon, appears on top of the solid cap.
An embossed golden tag and monogram adorn the refined and very masculine matching brown carton that retains the sophistication of the enclosed flask. Davidoff Leather Blend's uncompromising aesthetic is a token of the fragrance's elegance. For this unique perfume was designed for real connoisseurs only."
Notes and Classification
Perfumer: Christophe Raynaud
Perfume Oil Concentration: EDP
Fragrance Type: Oriental
Release Date: 2014
Target Audience: Unisex
Most dominant notes: Saffron, Amber, and Leather
Age Group: 25+
Seasons: Fall and Winter
Occasions: Romantic and Leisure
Wearability: Experienced
Longevity and Sillage: 12+ hours with moderate projection
The recommended number of sprays: 4 (neck and below shirt)
Reviewed batch code: 31331 – May 13th, 2015
Uniqueness: 4/5
Value for money: 9/10
PERFUME NOTES
Top notes: Saffron, Black Pepper
Heart notes: Rose, Amber
Base notes: Leather, Papyrus
Perfume Presentation
Blend series borrows the bottle design from the Silver Shadow perfume and takes it on another level. In my opinion, the bottle design is exquisite and elegant.
Perfume connoisseurs who appreciate perfume art and classical design with a modern touch will be quite pleased.
Bottle & Box
I'm not sure which I like more, the premium-looking dark brown bottle or the liquid inside of it. The gold metal plate is reminiscent of those found on Tom Ford Private Blend bottles.
The glass is heavy with a groove on the side of the bottle, and on the bottom, you'll find the standard sticker with the batch code and other useful information. If you ignore the plastic cap, everything else is top-notch.
This is how I expect bottles to look in designer-level perfumery. The perfume only comes as a 100 ml Eau de Parfum.
I love the box design as much as the bottle. Although it's a cardboard box, when you touch it, it gives you a feel of leathery texture which is quite nice and feels expensive.
The center of the box follows the same pattern as the bottle with the gold plate with the perfume name and info, while the Davidoff logo is found at the top.
My Experience With Perfume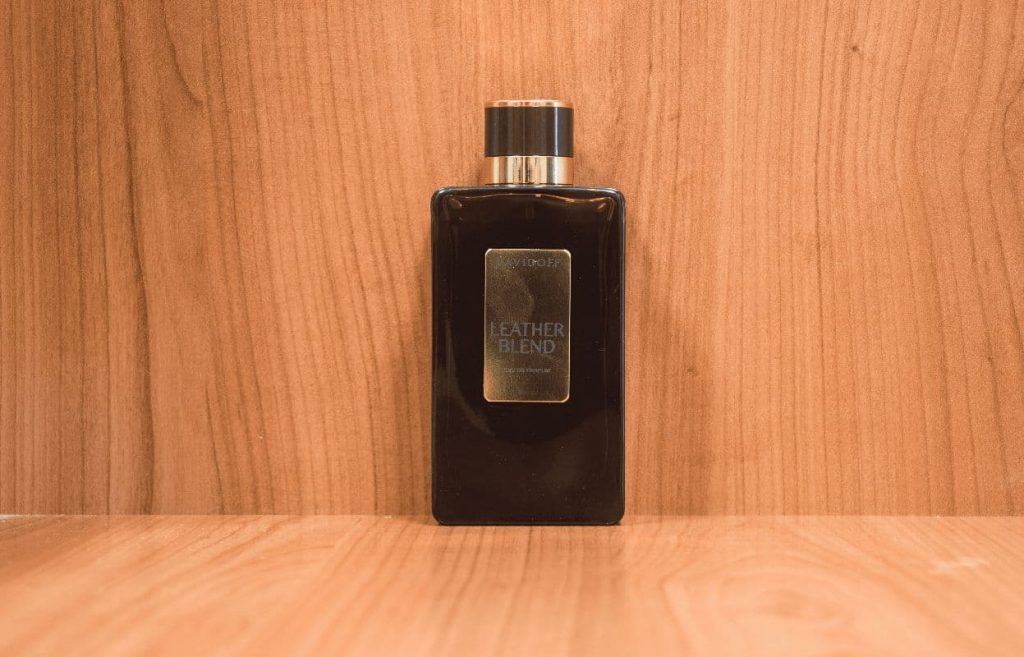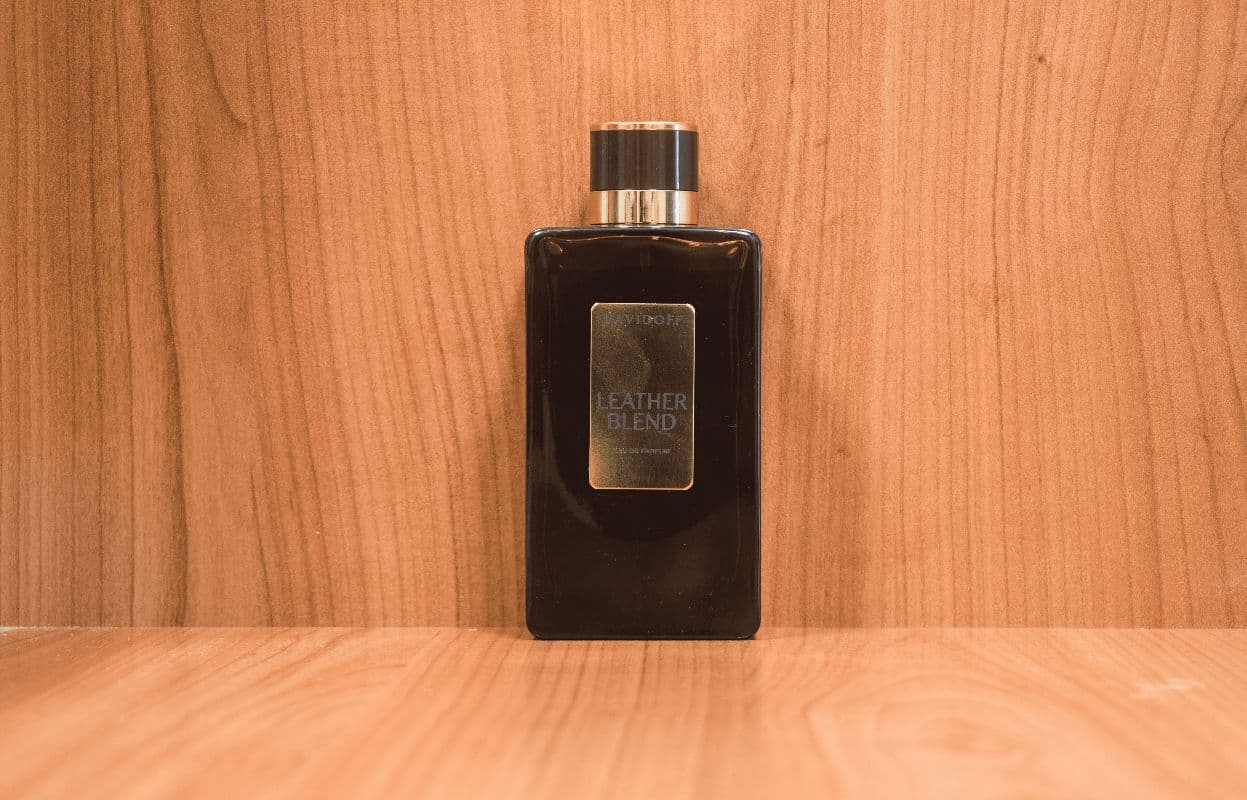 I love this well-constructed composition, and I cannot believe how actually affordable it is if you can find it on discounter websites.
I paid around 35$ USD for Davidoff Leather Blend, and that was with shipping included. I got to say, it was one of the best deals I've come around to in years.
Now, let's continue with this review and deconstruct this perfume.
Opening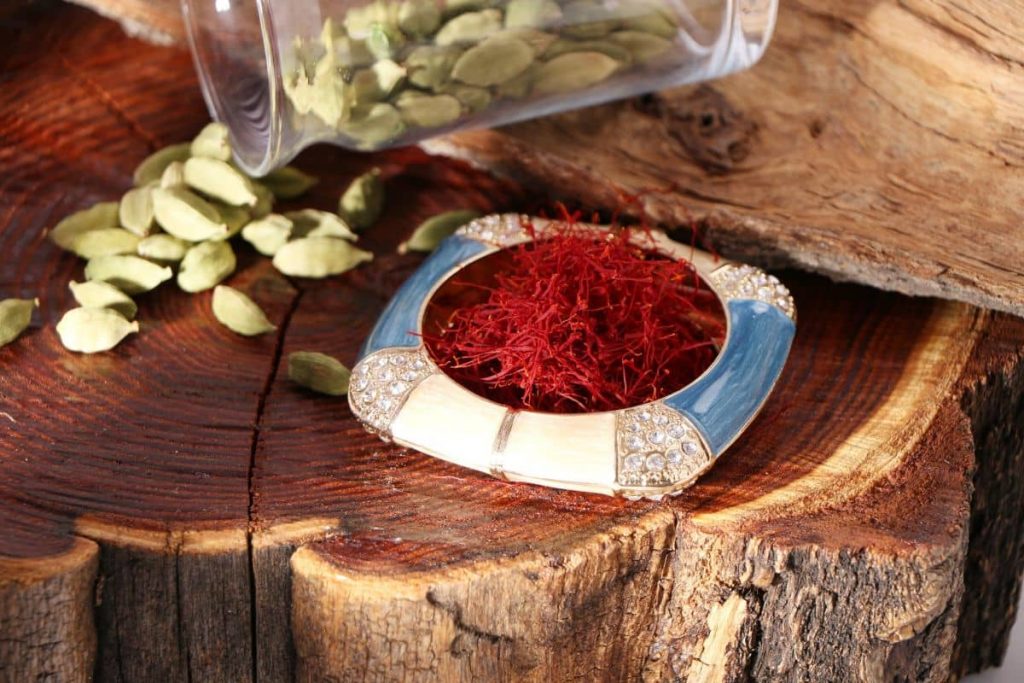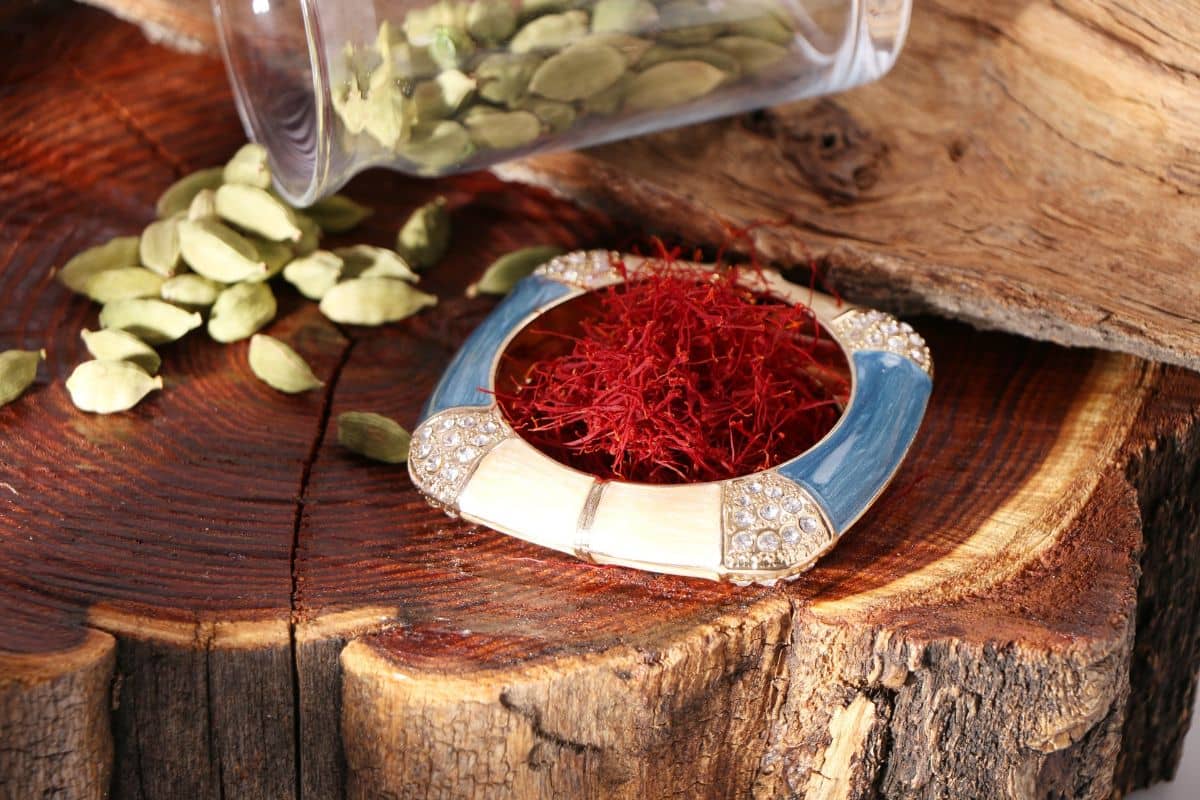 Leather Blend opens up strong and bold with a sweet spice combination of saffron and black pepper. Let me just say one thing before I continue describing this perfume.
No matter if you are a beginner or a veteran in this beautiful perfume hobby, the first spray you put on your skin will make you both smile and confused. Why is this, you ask?
It will make you smile because you won't expect it to smell this good, and it will make you confused because you won't believe that you can get it below 40$ USD.
Yes, the fragrance is a dream come true for leather lovers on a budget. A vague similarity to Tuscan Leather is here, but the leather accord here is not the same molecule as found in Tom Ford.
For comparisons, Tuscan Leather would be more something like a new black leather jacket, and Leather Blend a premium brown leather bag.
The minimalist approach to this composition makes each note easily detectable in various severity. I recommend spraying Leather Blend as least 30 minutes before you go outside.
Scent development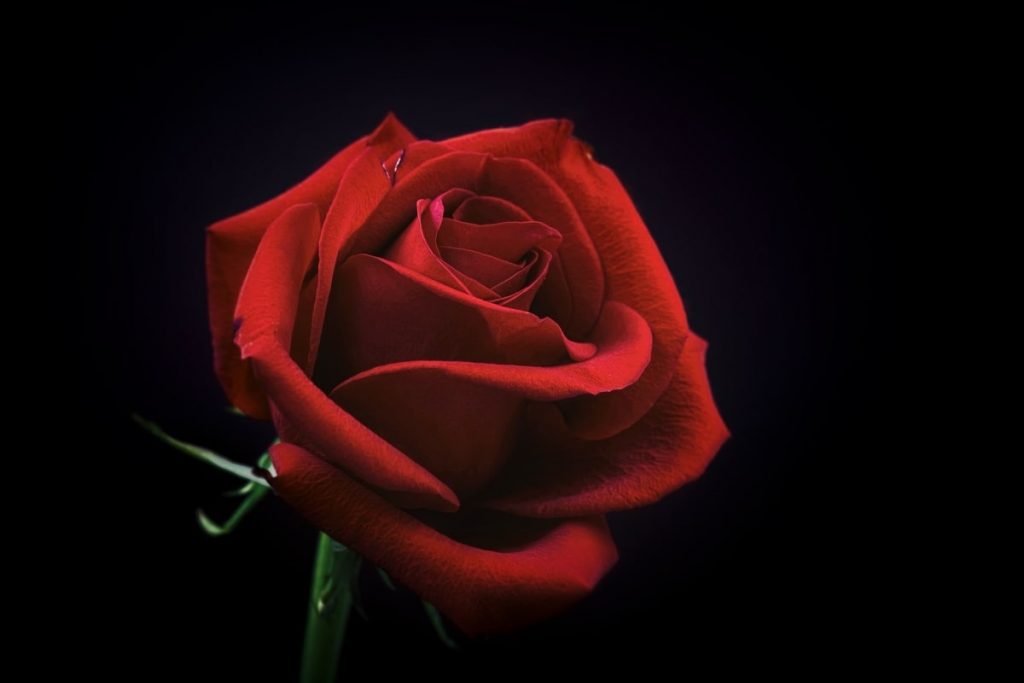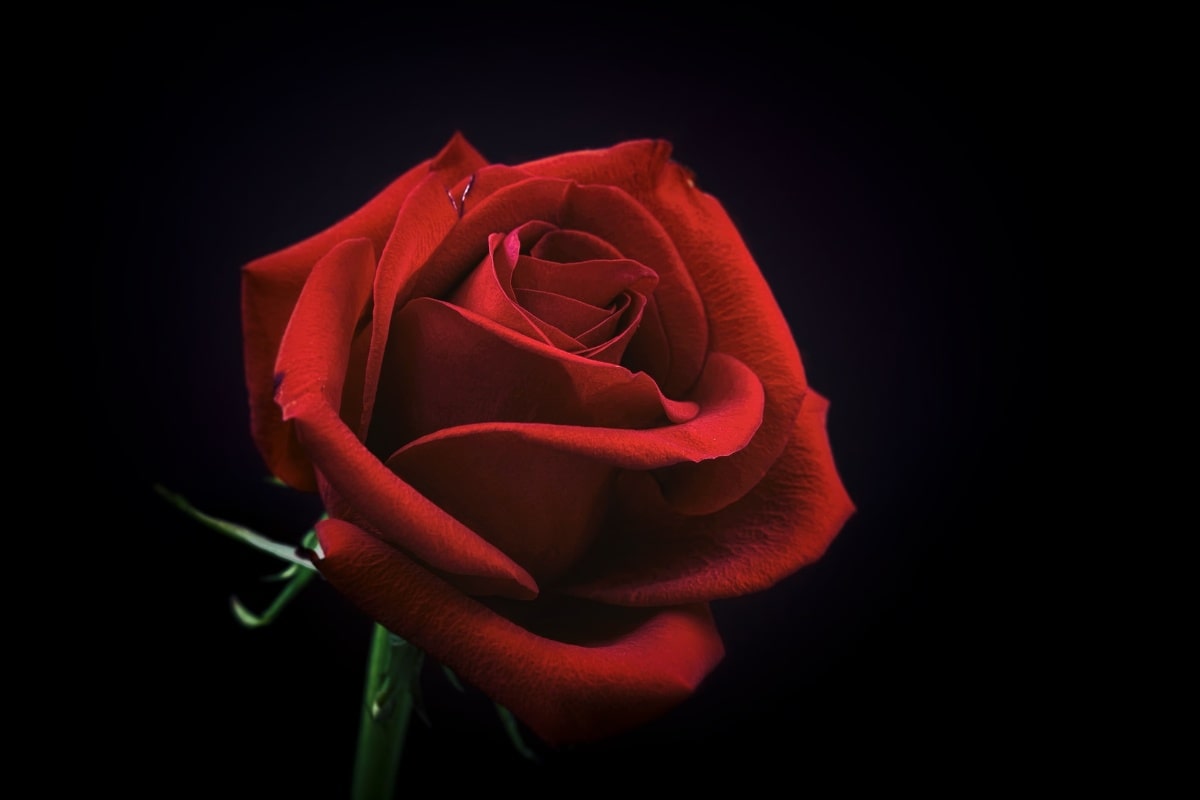 The middle notes will start to kick in anywhere between 30 minutes up to one hour after the application. The perfume will still be strong but not so much that you'll offend anyone anymore.
The main players of the game, upscaled accords of amber and leather will take over the whole composition from this point on, so hopefully, you love when perfumers mix leather accord with oriental notes.
For me, this is when Leather Blend shines the most. I don't even care that I detect rose in a moderate amount, even though I don't like that note as much.
It seems that during the last decade or so, niche brands kinda do this kind of stuff with a minimalist approach that you'll get here for a fraction of the price.
Drydown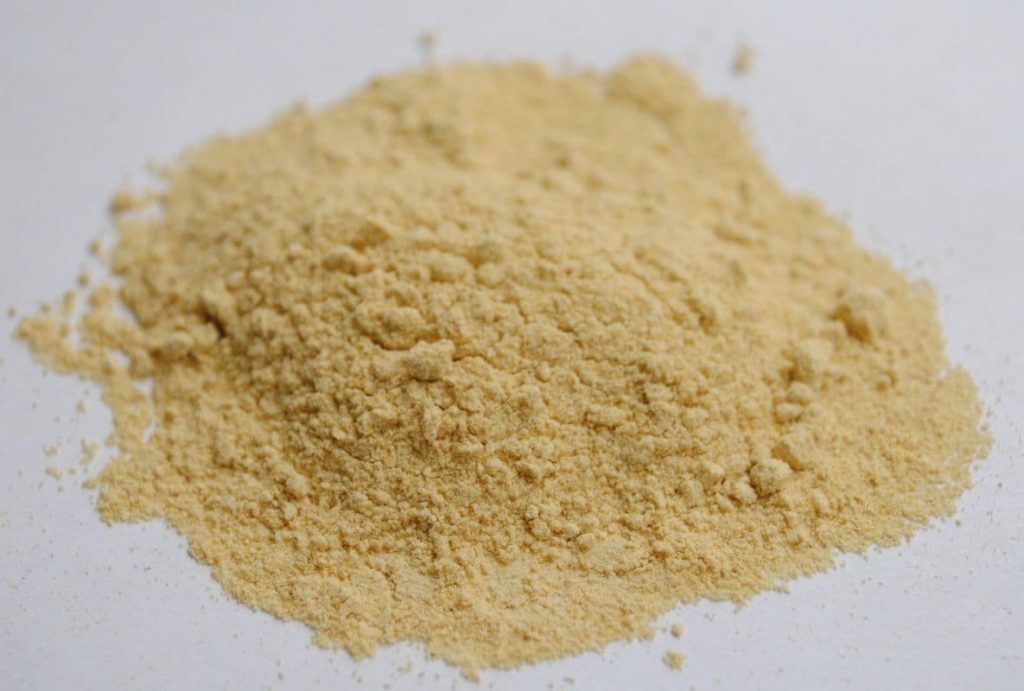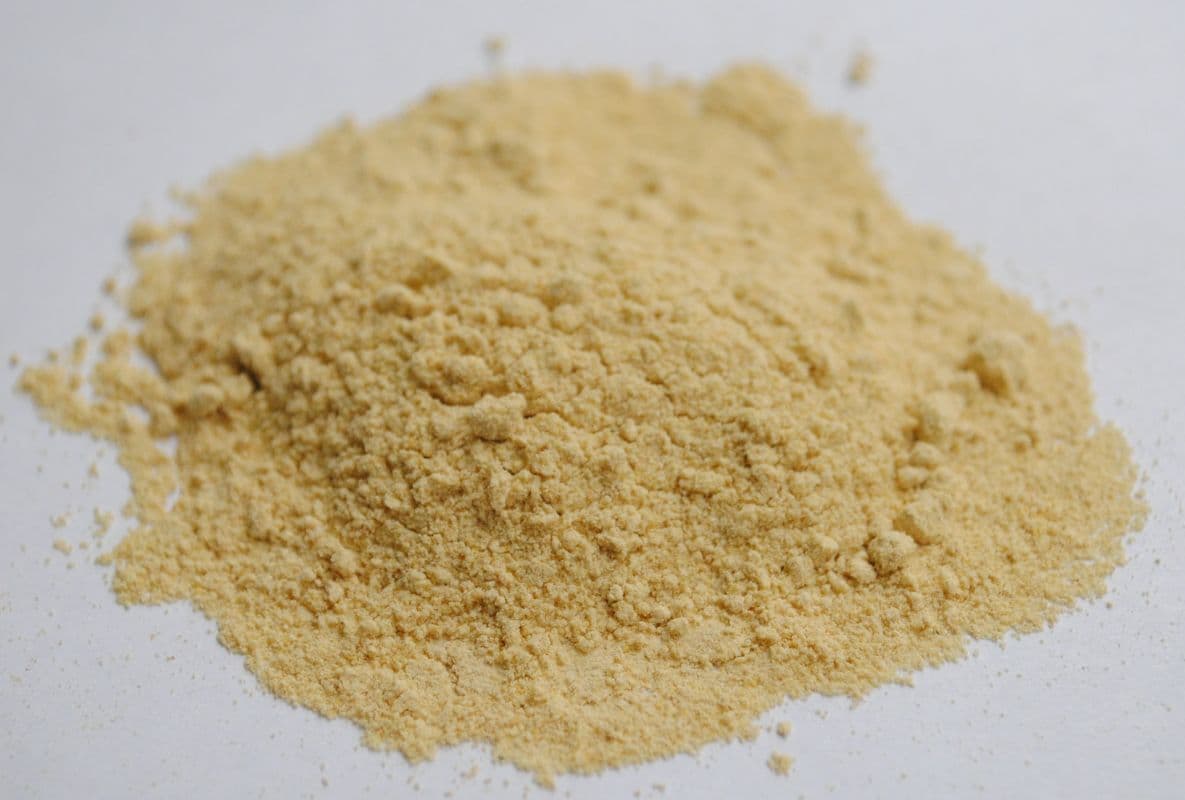 After a couple of hours, the fragrance reaches its final dry down, and what you are left is a scent similar to the picture above.
A pleasant, but not so much an interesting combination of powdery amber with traces of that sublime leather found in the top and middle notes.
Those looking for papyrus in the vein of the old legend Gucci Pour Homme 1, sadly, won't find it here. It's barely noticeable, if ever.
Before I continue with the rest of this review, let me just tell you that even if the dry down ain't that "creative", Leather Blend is well worth purchasing for the discounted price.
Performance
Leather Blend performs like a beast in a gentleman's suit. If you use it in appropriate seasons like Fall and Winter, you'll get 12 to 16 hours of longevity easily each time.
Thankfully, the projection is just moderate after the first hour which suits this type of fragrance. It pushes just the right amount from your body so that you don't offend anyone, but still get a nice scent bubble around you.
Target audience and compliment factor
Declared as a unisex fragrance, but works better on men until it reaches the dry down. Don't let this stop you from the potential purchase if you are a lady who likes superb leather fragrances on a budget.
I received a couple of "you smell good" comments for Leather Blend, and it seems like people generally like it. Would I say that it's one of those "compliment beasts" like Tom Ford Ombre Leather? Well, no, but it gets one or two here and there.
Dress code and occasions
Some have mentioned this as a great business fragrance which I disagree with. It is way too much powdery, and projection while not heavy, it's still too much for the office environment.
That's why wearing it on a romantic date or as a casual fragrance for your own enjoyment suits it perfectly. Oriental fragrances work best went it's dead cold outside, and make you feel great.
Uniqueness and value for money
I gave a 4 out of 5 score for uniqueness which I'll explain here. There are many similar quality leather perfumes niche brands offer for much cash, but no one offers this for such a low price.
That's why I think it's a great leather oriental for under 40$ USD, and easily the best leather fragrance of all time for that price.
Pros and Cons
Here are some best and not-so-good parts of this perfume:
Pros
Niche fragrance hiding in a designer bottle
Best Davidoff fragrance of all time
Great longevity and projection
High-quality ingredients
The best leather fragrance of all time in its price bracket
Cons
Not so unisex
Uninteresting dry down
Questionable versatility
Hard to find and buy
Collection & Similar Perfumes
All four Blend's from Davidoff come as 100 ml perfume bottles and are equally hard to find and buy.
Wood Blend – a woody spicy fragrance released in 2017. The main notes include Coriander, Saffron, and Cardamom. The lasting power is 12+ hours with great projection.
Amber Blend – an oriental spicy fragrance released in 2016. The main notes include Amber, Peru Balsam, and Rum. The lasting power is 12+ hours with moderate projection.
Agar Blend – a woody oriental fragrance released in 2015. The main notes include Cinnamon, Benzoin, and Oud. The lasting power is 12+ hours with moderate projection.
Alternative perfumes:
Mercedes-Benz Le Parfum – a woody oriental fragrance released in 2015. The main notes include Violet, Oud, and Amber. The lasting power is 6 – 8 hours with moderate projection.
Lattafa Velvet Oud – a woody oriental fragrance released in 2018. The main 2018. The main notes include Oud, Lemon, and Leather. The lasting power is 8 – 10 hours with great projection.
Molinard Cuir – a woody oriental fragrance released in 2015. The main notes include Leather, Oud, and Saffron. The lasting power is 6 – 8 hours with moderate projection.
Conclusion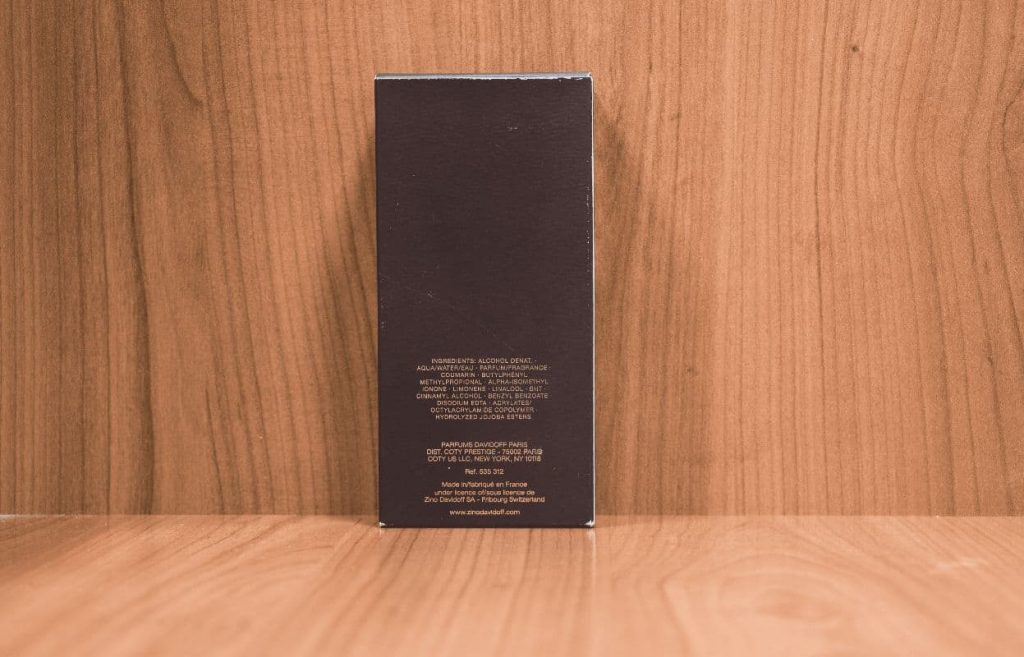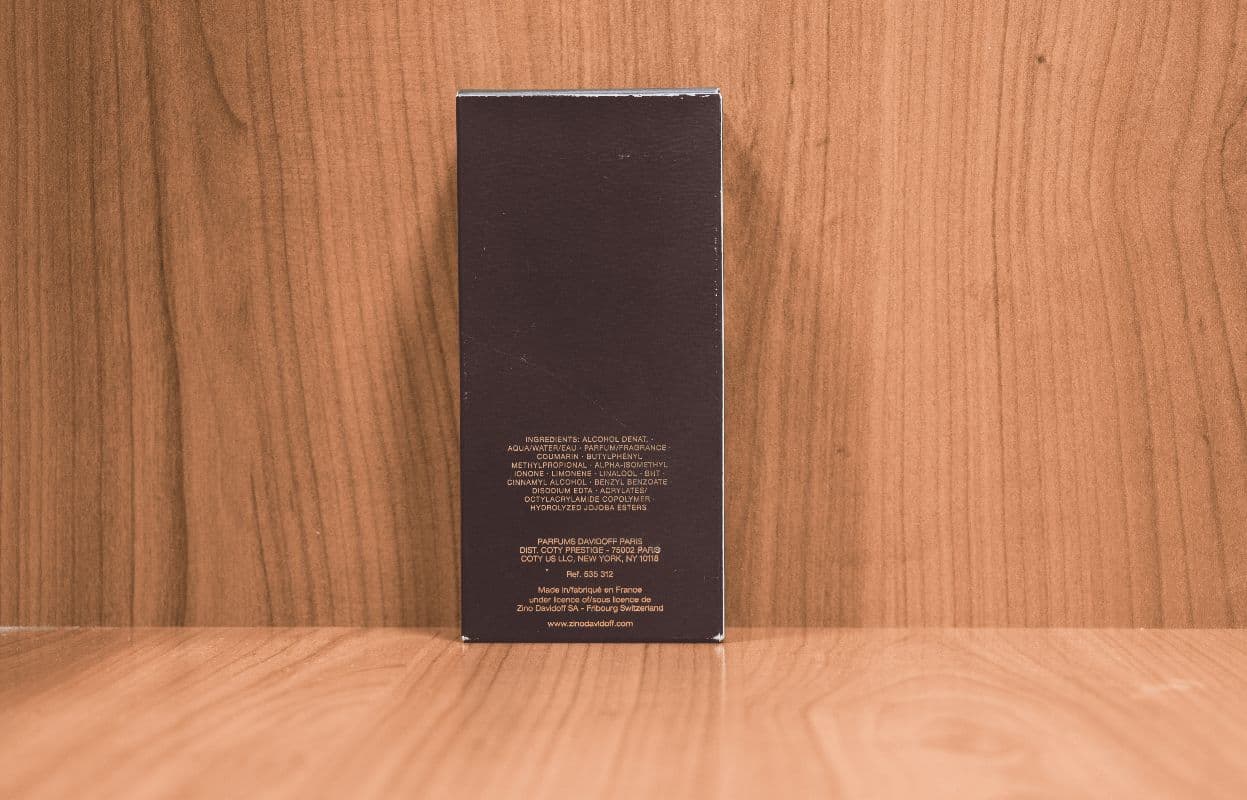 Davidoff Leather Blend is easily the best fragrance Davidoff has ever released. No matter how historically Cool Water is important it cannot hold a candle to this one when it comes to quality and creativity.
In case you are in doubt whether you should consider buying Concentre D'Orange Verte or not, it's always good to take a look at Scent Grail's S.P.A. Signature Factor Guide.
It is easy to use and the most relevant perfume buying guide on the web. This way, you can check out if a particular fragrance is worth checking out, and potentially find your signature perfume.
What are your thoughts about Leather Blend? Have you tried it? Do you plan to? Let's start a conversation and let me know in the comment section below.
Find out more Scent Grail articles about perfumery, check out top lists, and other helpful reviews via links below:
REVIEWS
TOP LISTS
SCENT GRAIL LEARNING CENTER
Until next time, have a great time and keep smelling like a million bucks!
Best, Marin!
#scentgrail #scentgrailtribe
Scent Grail on Social Media: Facebook | Twitter | Instagram | Pinterest
Your number one resource for Holy Grail Signature Scents.

– Marin Kristic