Ganymede by Marc-Antoine Barrois is a mineral leather perfume released in 2019, created by Quentin Bisch.
In the vastness of space, where stars tell captivating stories of intrigue and fascination there is a scent that perfectly encapsulates the essence of celestial realms.
The last truly unique, high-quality, yet wearable niche-smelling fragrance that is steadily gaining its deserved hype in the fragrance community.
While still not as popular as, for example, Baccarat Rouge 540, in my opinion, there hasn't been anything as impactful as this since 2019.
Marc-Antoine Barrois Ganymede in three words: ELEGANT – ENIGMATIC – TIMELESS
Affiliate Disclosure: As an Amazon Associate I earn from qualifying purchases. Purchasing via provided links/banners comes at no additional cost to you. Scent Grail only recommends products and/or services that are insightful and helpful to readers. For more info please read Affiliate Disclaimer.
Join me on an olfactory odyssey as we unravel the secrets of the mysterious Ganymede, a creation where fragrance becomes a portal to the boundless wonders of the universe.
Fragrance Information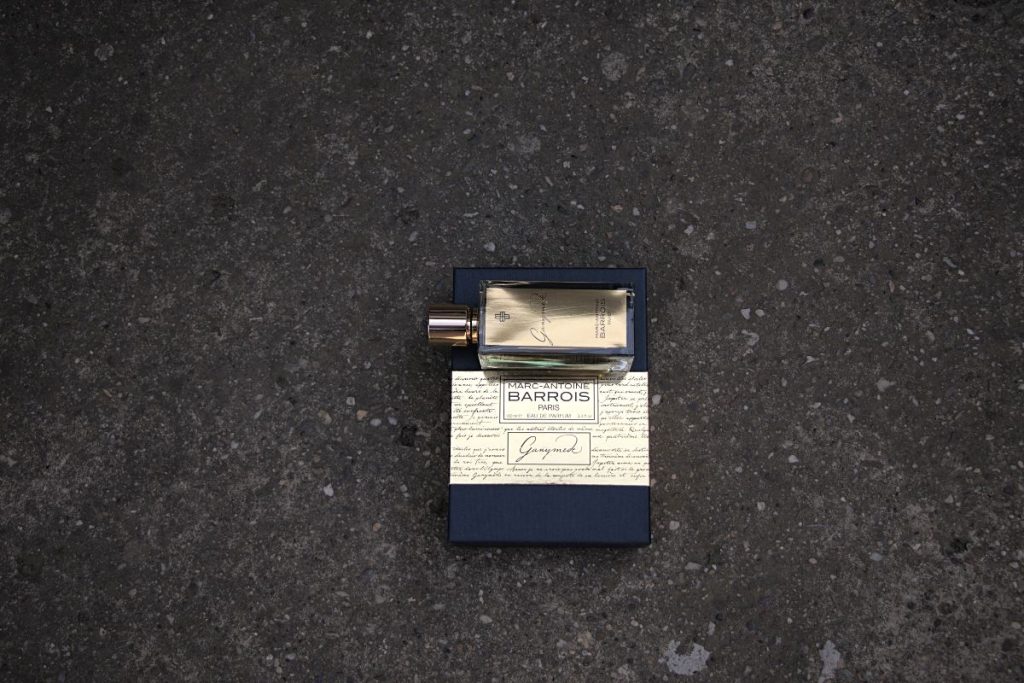 Hailing from a textile dynasty in northern France, Marc Antoine Barrois epitomizes the essence of understated luxury, emphasizing finesse over flamboyance.
His journey began with mastering patterns, cutting, and sewing, culminating in his inaugural collections showcased in Lille. Later, he honed his craft at the prestigious Dominique Sirop couture house.
Collaborations with renowned designers, including Jean-Paul Gaultier at Hermès and Giambattista Valli, followed.
It was during his tenure crafting a men's collection at Jitrois that he recognized the genuine demand for distinctive, creative, and refined menswear.
After his success in the fashion industry, Marc-Antoine Barrois crossed paths with Quentin Bisch in 2015 which sparked an extraordinary creative alliance.
United by childhood memories, shared values, a passion for exquisite materials, and a shared reverence for understated elegance, they embarked on the challenge of defining and redefining new, timeless styles.
In 2016, B683 was born, its name drawn from the asteroid in Saint Exupery's Little Prince and the couturier's birthdate, forming their own imaginative planet.
This fragrance masterfully fuses leather and spice, exuding a subtle yet powerful refinement. Fast forward to 2019, Ganymede emerged with another leather-based perfume.
True to its celestial namesake, it embodies a fresh, mineral elegance, standing the test of time in its allure.
Today, fragrance lovers can shop Barrois fragrances all across Europe from Austria to the United Kingdom.
Ganymede Story
Ganymede, is a fragrant ode to a distant world, drawing inspiration from the rocky satellite of Jupiter, discovered by Galileo in 1610.
This celestial marvel, luminous yet cloaked in salt-water oceans, lent its name to a fragrance that encapsulates the immortal essence of a young man, Ganymede, captivating the gods from Greek mythology with his beauty.
Perfumer Quentin Bisch, the mastermind behind Ganymede, skillfully weaves together a symphony of mandarin, violet, immortelle, and suede.
Departing from conventional norms, Barrois and Bisch conjured an elegant and fluid harmony. The suede leathery notes are reminiscent of their earlier classic, B683, and the overall impression is that this scent is a successor to the brand's first release.
This fragrance is the winner of The Fragrance Foundation UK award for perfume extraordinaire in 2020, The Fragrance Foundation France award for the best independent niche release in 2020, and the finalist in The Art and Olfaction Awards in 2020.
This perfume is available in 30ml and 100ml flacons as Eau de Parfum. The retail price range is between $116.00 to $200.00.
Perfume Theme
A note from the brand: "A fantasy of "La Dolce Vita" in the 21st century, this fragrance offers a new elegance, fluid and timeless, mixing fresh smell of mandarina to suede, wood and spices notes on an immortelle flower background."
Notes and Classification
PERFUME NOTES
Top notes: Saffron, Italian Mandarin Orpur
Heart notes: Chinese Osmanthus Absolute Orpur, Violet
Base notes: Akigalawood, Immortelle Absolute
Perfume Presentation
To be completely honest with you, I'm somewhat conflicted about the presentation of this perfume. Yes, it's not excessively expensive for a niche-quality fragrance, but I do feel that the overall presentation could have been more premium.
The bottle comes in a simple elongated shape with golden hues, capturing the essence of the brand. It boasts a timeless design that will likely age like a fine wine, thanks to its avant-garde style and the golden color painted on the front.
The fragrance's name is displayed in elegant typography, complemented by subtle embellishments that hint at its inspiration from Jupiter's satellite.
The cap is adorned with the brand's logo, and the stopper is arguably the highlight of the presentation. It's pressurized, allowing you to control the amount of perfume you spray.
Regarding the box, it's just decent. The bottle is housed in a sturdy dark blue cardboard box with an additional golden sleeve that's easy to remove.
A thoughtful addition to the box is the brand's pamphlet, which provides information about Barrois' current perfume selection.
One aspect that disappointed me is that the bottle rests in simple cardboard, which might wear out with time if you store your perfumes in the box, as I do.
Overall, it's acceptable, and you can discern the Barrois touch. However, considering the $200.00 price tag, it feels like a somewhat economical choice for a fragrance of this caliber.
My Experience With Perfume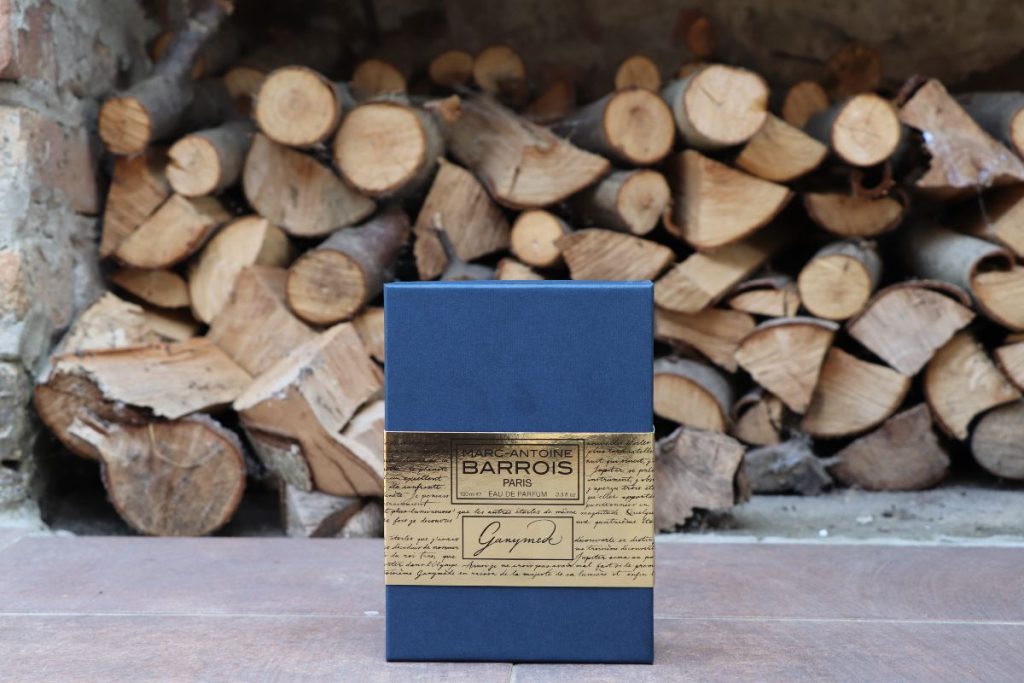 A fragrance that is simultaneously strange, familiar, new, old, and incredibly challenging to describe with words. Consequently, it is perhaps the most unique and wearable scent in my collection.
Initially, this composition failed to impress me with the first sniff; however, over time, it has transformed into one of my all-time favorite fragrances.
You could read countless written reviews and watch numerous YouTube videos about this scent and still not grasp its full essence.
In my perspective, this elusive quality elevates it to the status of a holy grail scent. It possesses a timeless quality that, if production continues, will undoubtedly be cherished even 100 years from now.
In those rare instances when we encounter something as enchanting as this, it becomes evident why we are so deeply enamored with perfumes.
If it were easy to find scents that resonate so perfectly with our essence, capturing our human complexity, this hobby would lose its allure and quickly become mundane.
This fragrance won't appeal to everyone; it's certainly not a scent you'll smell on every other person.
That's precisely why, with all my heart and soul, I urge you to sample it when you find the opportunity.
While super complex and unwearable compositions used to be my preference, my taste has shifted.
Fragrances, to me, represent an art form that should be worn, not merely admired in your wardrobe, never to be experienced.
Give it a chance, and who knows, you might just discover your new favorite fragrance ever. Now, let's delve into the note breakdown.
Top Notes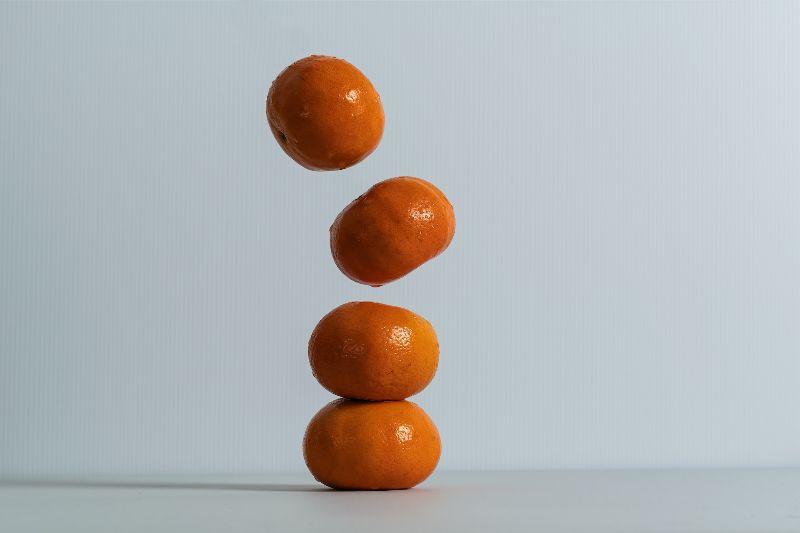 Saffron
Italian Mandarin Orpur
Upon the first sniff, one thing that might strike you as peculiar is that this fragrance incorporates three natural ingredients: mandarin, osmanthus, and immortelle.
Despite this, the overall impression of this blend, though high in quality, leans towards a smooth synthetic composition that, nevertheless, cannot be ignored.
Associations with scents akin to a dentist's office and the aroma of a fresh pack of tennis balls persist, echoing sentiments expressed by many fragrance enthusiasts before.
This initial shock factor might prove overwhelming for some, yet others will discover its beauty right from the beginning.
Considering all of this, what begins as a bewildering fusion evolves into a beautiful and abstract combination.
Imagine vibrant mandarin mingling with the freshly opened bag of dried saffron, alongside the salty essence of mineral stones found on the beach.
This fragrance is both transparent and deep at its core, making it suitable for year-round wear as a potential signature scent.
The unique combination might take some time to adjust to, requiring a recalibration of your olfactory experiences from the past.
Though I wasn't particularly impressed during the first few months with how the scent unfolded and dried down, I now believe that this composition is remarkably pleasing and a magnet for compliments.
Heart Notes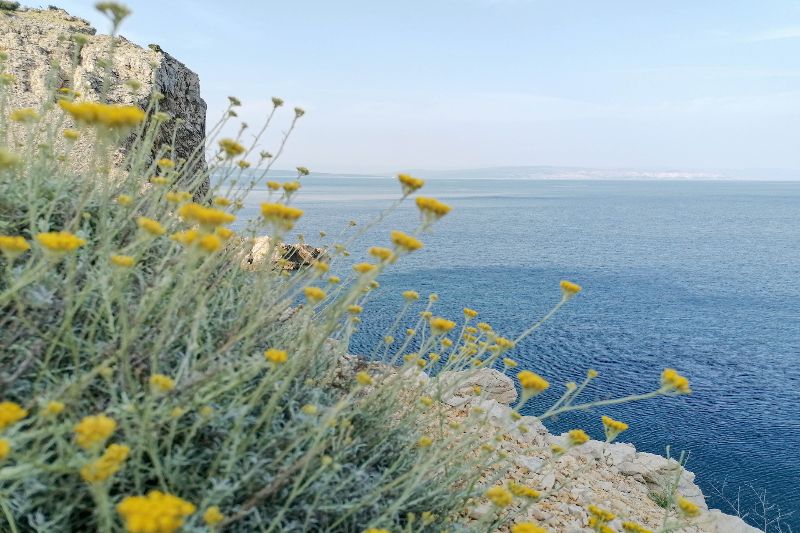 Chinese Osmanthus Absolute Orpur
Violet
Mineral Notes
Ganymede is not a scent that undergoes a complete transformation from the opening to its dry down; instead, it subtly evolves, with nuanced changes intensifying with each passing minute.
Personally, I'm fortunate to recognize the scent of osmanthus, and here, it serves as a supporting note, adding extra layers to the mandarin and leather elements.
Violet is indeed present but subdued, imparting an ozonic sensation reminiscent of its role in Dior's Fahrenheit, albeit without the gasoline effect.
In the heart notes, both mandarin and saffron persist but are enhanced by the strong aroma of immortelle, akin to the one found in 1740 Marquis de Sade from Histoires de Parfums.
While not as bitter as in that fragrance, it remains noticeably pleasant. The mineral essence prominent in the opening now takes the lead in the composition but never ventures into the aquatic territory, a characteristic likely to garner applause from enthusiasts.
This olfactory profile persists for about two to three hours before what I believe to be its most beautiful phase begins.
Base Notes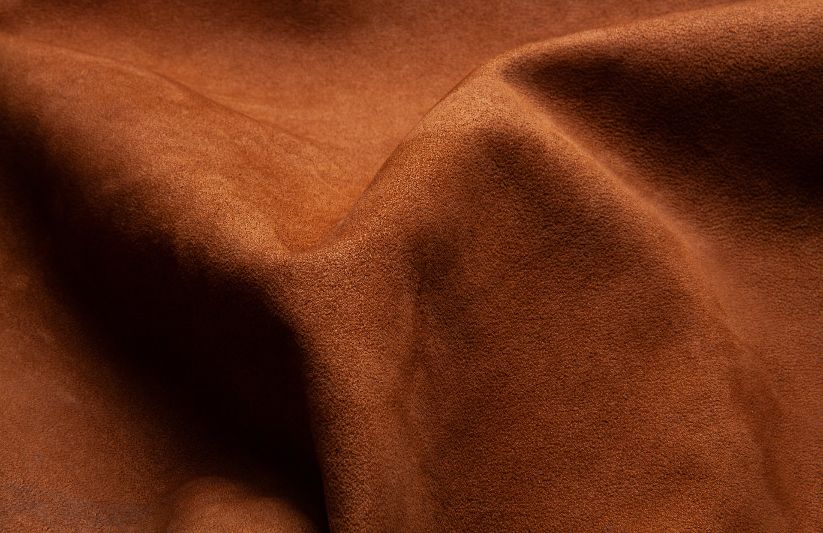 Akigalawood
Immortelle Absolute
Suede Leather
It takes a considerable amount of time before you begin to notice the base notes in Ganymede.
Specifically, I'm referring to the leather jacket-like suede leather and the spicy akigalawood (a perfume note fractionated from patchouli oil, emitting a scent reminiscent of spicy woods).
If you're familiar with my perfume preferences, you'd know that leather is one of my all-time favorite notes, and I adore it in various forms.
How Quentin Bisch managed to create something predominantly comprising heavier notes yet smelling both robust and transparent is beyond me, but it undeniably works.
It functions so exquisitely that all the officially listed notes are discernible in varying degrees from the initial application until the fragrance becomes imperceptible.
In this part of Europe, immortelle is widely popular due to its high-quality oil, extensively used in the cosmetic and medical industries.
Fun fact: I've been surrounded by this plant my entire life since my family originates from the Adriatic coast and, until now, I've despised its natural scent. It wasn't until I rediscovered a newfound appreciation thanks to this fragrance.
It's truly magical how everything unfolds and how the concept of creating an imaginary aroma reminiscent of a celestial satellite from a distant part of our universe resonates so beautifully right here on Earth. Bravo!
Performance
Everyone bemoaning the trend of fragrances being mere diluted scented alcohol waters these days will find solace here.
Without intending to come off as a condescending fragrance aficionado, Ganymede stands out as one of the best-performing fragrances I've encountered in years.
In fact, its performance is so exceptional that I believe it could have been 30% lighter and still performed admirably.
Regardless of the season, I consistently enjoy over 24 hours of longevity with fantastic projection and substantial sillage.
The trail of scent you leave behind is simply mesmerizing. Personally, I prefer to apply 4 to 6 sprays, although two would more than suffice.
In this case, the phrase "bang for your buck" truly holds its meaning, performance-wise.
LONGEVITY: 24+ hours
PROJECTION: High
SILLAGE: High
Target audience and compliments
All Marc-Antoine Barrois fragrances are marketed as unisex releases, and in theory, both women and men could wear them.
In the case of this composition, I have found that none of my female friends would like to wear it, even though they appreciate how it smells on me.
The heavy spices, devoid of sweetness, the mineral semi-bitter immortelle, and the suede leather seem to complement men better based on my experience.
Due to its intricate and complex, sometimes multidimensional composition, it exudes a mature vibe. However, it can be embraced by a younger crowd with ample experience in niche perfumery.
It's a compliment magnet, dependent on who is in your vicinity. Some people vehemently dislike it, while others regard it as the best fragrance of all time.
Compliments I've received range from descriptions like unique, elegant, and mysterious to outright requests for me to never wear it around certain individuals again.
A deceptive yet charming fragrance, it embodies contrasting qualities simultaneously.
AUDIENCE: Unisex
AGE RANGE: 25+
COMPLIMENTS: Medium
When & Where
A versatile and potentially signature-worthy fragrance, suitable for almost any occasion and all seasons except the warmest days of summer, when I believe it might become overpowering.
Fragrances dominated by immortelle can turn sour in temperatures above 20 Celsius/68 Fahrenheit, so it's best to wear it when the weather is just right to truly appreciate its nuances.
Regarding its appropriate settings, it's quite straightforward. Alongside Tom Ford's Ombre Leather, Ganymede is my go-to fragrance for nights out, providing a unique scent that ensures no one else smells like me.
For those past the nightlife scene, Ganymede seamlessly fits into formal events, cultural gatherings, special occasions, and even business meetings.
While Ganymede is versatile, it's crucial to apply it with moderation. Its potency means a little goes a long way, ensuring you leave a lasting and pleasant trace of your presence wherever you go.
SEASONS: Spring, Fall, and Winter
OCCASIONS: Business, Leisure, and Night Out
ATTIRE: Business, Formal, Evening Wear
Uniqueness and value for money
A unique fragrance? Checked. A great value for money? Checked. Its uniqueness lies in its ability to seamlessly blend seemingly contrasting elements.
The fusion of mandarin's vibrancy, saffron's warmth, and the semi-bitter note of immortelle creates a symphony of scents that is both intriguing and enigmatic.
The addition of suede leather and mineral tones further adds layers of complexity, making this a fragrance that unfolds differently on each wearer's skin.
In terms of value for money, I regard it as a worthy investment by fragrance enthusiasts while it's still not reformulated to death.
While it falls within the niche fragrance price range, its exceptional performance, longevity, and the artistry behind its composition make it a valuable addition to any perfume collection.
The value here becomes even more significant when you realize that this scent has pioneered an entirely new genre of perfumery, with nothing else coming close to it since 2019.
UNIQUENESS: 5/5
PRESENTATION: 3.5/5
VALUE FOR MONEY: 10/10
Pros and Cons
In the diverse landscape of perfume, each composition brings its own charm, complexities, and shortcomings.
Exploring the pros and cons provides a comprehensive view, aiding fragrance enthusiasts in their quest for the perfect olfactory experience.
Understanding these nuances allows you to make a more well-informed choice, ensuring a tailored match for individual tastes.
Pros
Versatile and signature-worthy fragrance
Impressive longevity with great projection and sillage
Innovative forward-thinking perfumery
A mix of high-quality natural and synthetic ingredients
A good price for a niche-smelling fragrance
Cons
Only for perfume enthusiasts who appreciate different kinds of compositions
Not ideal for hot weather
Average presentation
Collection & Similar Perfumes
Ganymede is a part of Marc-Antoine Barrois's original collection which includes five different fragrances with Ganymede Extrait being the latest release.
COLLECTION
SIMILAR AND ALTERNATIVE PERFUMES
Frequently Asked Questions
Here are some answers to the most popular questions asked about this perfume.
How does Ganymede smell?
Ganymede is a sophisticated fragrance blending vibrant mandarin and warm saffron with semi-bitter immortelle and smooth suede leather, creating an enigmatic and multifaceted aroma. Its unique combination of spices, citrus, and elegant notes forms a captivating scent that is both bold and refined, making it a truly distinctive olfactory masterpiece.
Is Ganymede a summer fragrance?
Ganymede's rich but complex composition, featuring warm saffron, semi-bitter immortelle, and suede leather, might make it too heavy for the hottest summer days. While its versatile nature allows for wear in various seasons, it's better suited for cooler spring and autumn weather or winter, where its bold notes can truly shine without feeling overwhelming.
What is the difference between Extrait and Ganymede?
Ganymede presents a strong, mineral-infused leather aroma, while Ganymede Extrait offers a spicier, heated leathery fragrance. In the Extrait flanker, the original Ganymede essence has been enriched by an abundance of immortelle, accompanied by the incorporation of myrrh and incense notes.
Is Ganymede unisex?
Yes, Ganymede is marketed as a unisex fragrance, designed to be suitable for both men and women. Its versatile and transparent scent profile allows individuals of any gender to wear and enjoy the fragrance in case they prefer more masculine compositions.
Final Words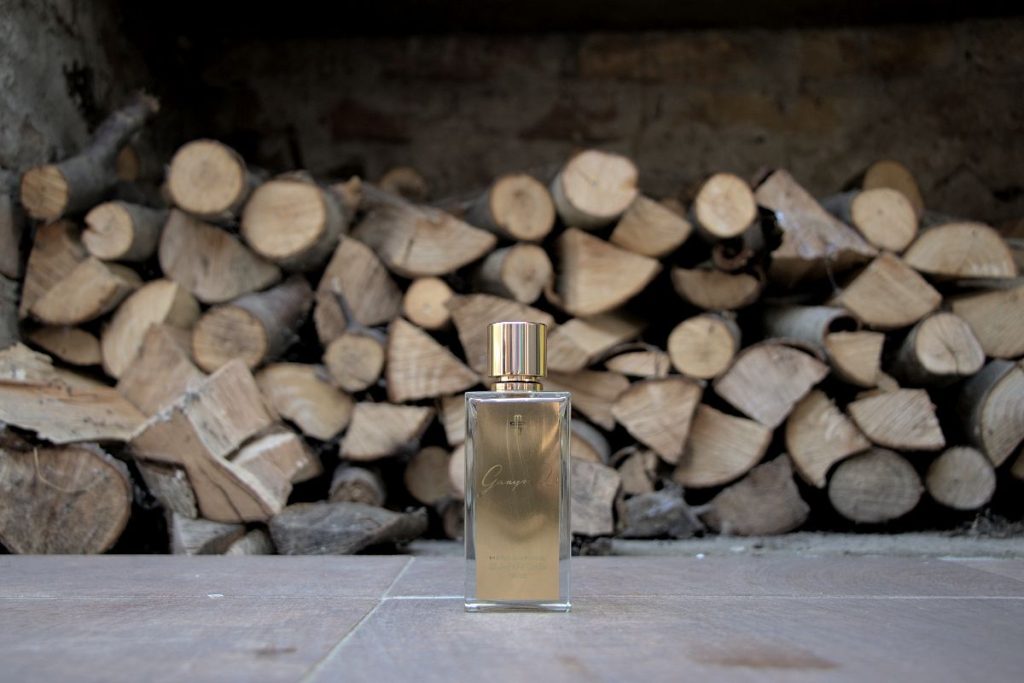 In conclusion, this release stands as a beacon of creativity and innovation in the world of fragrances.
I'm not easily impressed by new niche perfumes, and it took me a while to truly appreciate this fantastic scent.
It's not for everyone, and it wouldn't be right for me to claim otherwise. The pricing is reasonable, even though it's a designer release priced at the niche level.
So, in the end, do yourself a favor and obtain a sample or experience it firsthand at your local high-end niche perfume store. Trust me, it will be well worth your while.
What are your thoughts about Marc-Antoine Barrois Ganymede? Let's start a conversation and let me know in the comment section below.
In case you are in doubt about whether you should consider buying any fragrance or not, it's always good to take a look at Scent Grail's S.P.A. Signature Factor Guide.
It is easy to use and the most relevant perfume-buying guide on the web. This way, you can check out if a particular fragrance is worth checking out, and potentially find your signature perfume.
PLEASE CONSIDER CONTRIBUTING TO SCENT GRAIL
If you enjoy my blog and want to help me continue creating content, there are several ways you can support me:
I am incredibly grateful for your support, as it holds tremendous significance to me. Your generosity enables me to persist in crafting content that celebrates the wonders of the perfume world and encourages others to start this beautiful journey. Your backing is truly appreciated, and I eagerly anticipate sharing more of my creations with you in the times ahead. Keep smelling great!
Find out more Scent Grail articles about perfumery, check out top lists, and other helpful reviews via the links below:
REVIEWS
TOP LISTS
SCENT GRAIL LEARNING CENTER
Until next time, stay humble, and keep smelling great!
Best, Marin!
#scentgrail #scentgrailtribe
Scent Grail on Social Media: Facebook | Twitter | Instagram | Pinterest
Your number one source for Holy Grail Signature Scents.

– Marin Kristic