Cuirs by Carner Barcelona is a unisex woody-spicy fragrance released in 2011, created by Sonia Constant.
This popular release from the renowned Spanish niche brand is often considered a great alternative to the highly-regarded and sought-after fragrance, "Black Afgano" by Nasomatto.
With the aforementioned comparison, a well-respected nose, and the leather accord being one of my personal favorite perfume notes, Cuirs has been placed high on my fragrance wish list for a long time.
Carner Barcelona Cuirs in three words: WOODY – SYNTHETIC – CLONE
Affiliate Disclosure: As an Amazon Associate I earn from qualifying purchases. Purchasing via provided links/banners comes at no additional cost to you. Scent Grail only recommends products and/or services that are insightful and helpful to readers. For more info please read Affiliate Disclaimer.
Don't have the time to read the review right now? No worries! Here are my 5 quick takes:
A good alternative to Nasomatto Black Afgano
Created by Sonia Constant in 2011
Works best in colder seasons as a nighttime fragrance
Lasts between 6 – 8 hours with moderate projection
An overly synthetic perfume that doesn't delivers the promised leather accord
From its opening notes to its longevity and sillage, I will give you all the information you need to decide if Cuirs is the right scent for you.
Fragrance Information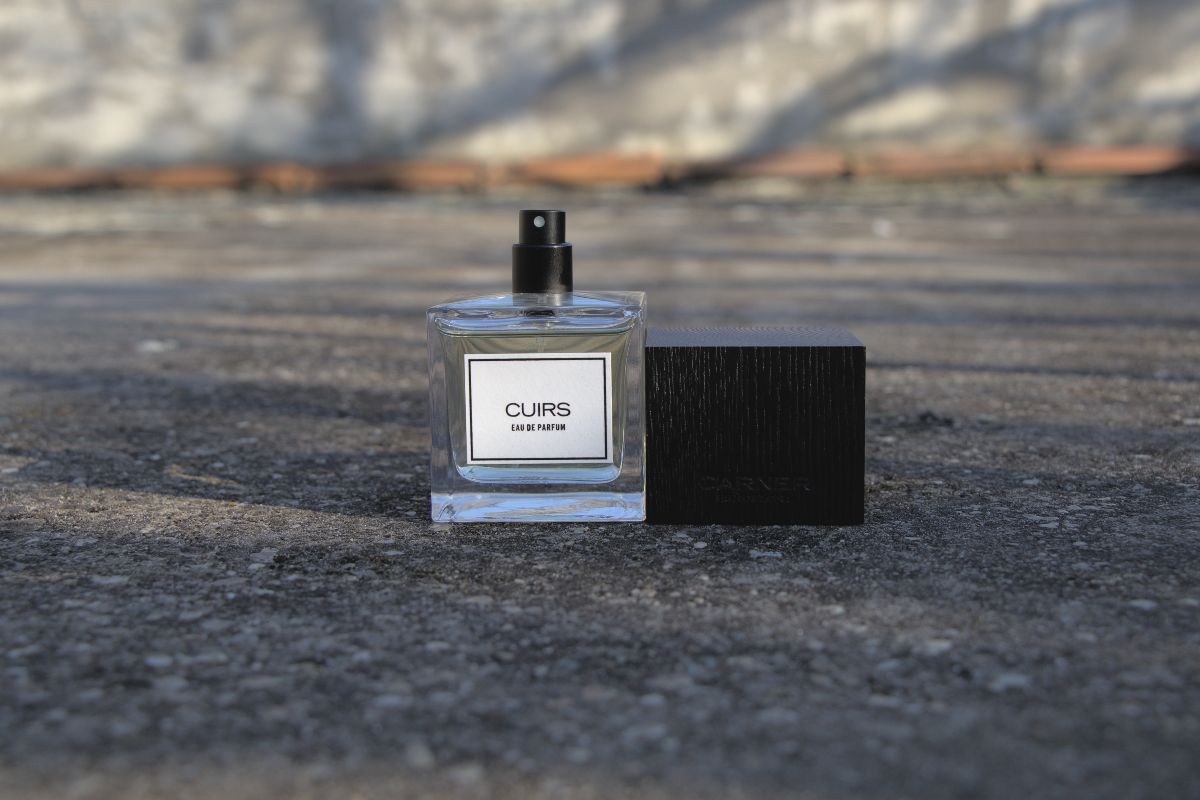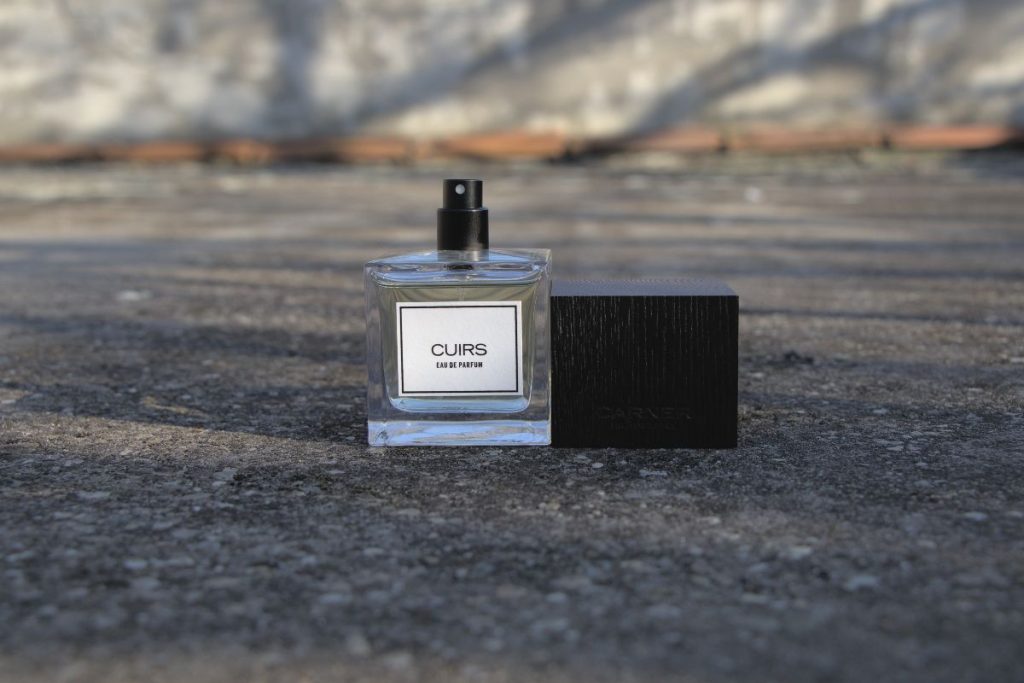 Carner Barcelona was founded in 2010 by siblings Sara and Joaquim Carner. Descended from a Spanish family of leather artisans, they wanted to share their passion for the quality of Catalan craftsmanship.
Their love for Barcelona is reflected in their contemporary perfumes, which embody the vibrant spirit of the city. Despite a modern approach, the Carner siblings distinguish their brand by collaborating with top local designers and suppliers to bring customers closer to the Mediterranean lifestyle and honor the history of the ancient city.
In addition to over 30 perfumes in their collection, Carner Barcelona also offers body and home products. The first two fragrances the brand released were "Tardes" and "D600" in 2010.
Today, the brand operates one store in Barcelona and sells products through various multi-brand niche stores worldwide.
Carner Barcelona Cuirs Story
With Cuirs, the brand wanted to evoke a bygone era of artisan ateliers where the scent of smoked tobacco filled the air with the aroma of freshly tanned leather in Carner Barcelona workshops.
A legacy of Sara and Joaquim Carner's great-grandfather's heritage. As the brand says, "a story about tradition, craftsmanship, quality, and passion".
The fragrance is available in 50ml, 100ml, and customized 100ml Eau de Parfum flacons which start at €105.00 for the smallest size. The perfume is still available to purchase.
Perfume Theme
A note about the fragrance from Fragrantica: "With a strong and independent character, Cuirs Eau de Parfum takes the spiciness of saffron and mingles it with the warmth of noble woods, enticing to explore deeper, longer, further…
In its heart, the earthy aroma of nagarmotha and the resinous scent of dry amber merge sensually with the intriguing smell of cuir, unfolding its powerful and alluring mystique. An imperfect yet beguiling balance of tobacco smokiness and the singular scent of raw leather."
Notes and Classification
PERFUME NOTES
Top notes: Cumin, Saffron
Heart notes: Violet, Australian Sandalwood, Texas Cedar, Indonesian Patchouli
Base notes: Venezuelan Tonka Bean, Cistus Absolute, Musk, Oud, Indian Nagarmotha, Amber, Leather
Perfume Presentation
The presentation style here tracks back to an earlier time of unified design with brands like Serge Lutens and L'Artisan Parfumeur, which has shaped the modern world of perfumery.
This style has now taken the designer world by storm, and it can sometimes feel that once you've seen one bottle from a brand, you've seen them all.
However, this doesn't necessarily mean the unified design is a bad choice or unattractive. I personally love the simplicity and cleanliness of these kinds of bottles, reminiscent of early 20th-century modern perfumery releases from brands like Guerlain and Chanel.
Usually, the only differences from one Carner Barcelona fragrance to another one would be the color of the cap, fragrance liquid, fragrance name, and sometimes the color of the bottle.
As for Carner Barcelona, I love the heavy rectangular bottles with a real wooden cap featuring the brand name laser engraved, and is my favorite feature here.
The fragrance name and oil concentration are displayed on a plain sticker in the middle of the bottle, and the atomizer provides even distribution.
The fragrance box, with its design reminiscent of expensive whiskey, jewelry, or watch companies, is a welcome change and includes the brand's message sharing details about the perfume creation and evoking unique emotions.
Even for perfume hobbyists who don't keep fragrance bottles in the original packaging, the high-quality box from Carner Barcelona is unlikely to be thrown away.
Now, let's see what I think about the fragrance itself.
My Experience With Perfume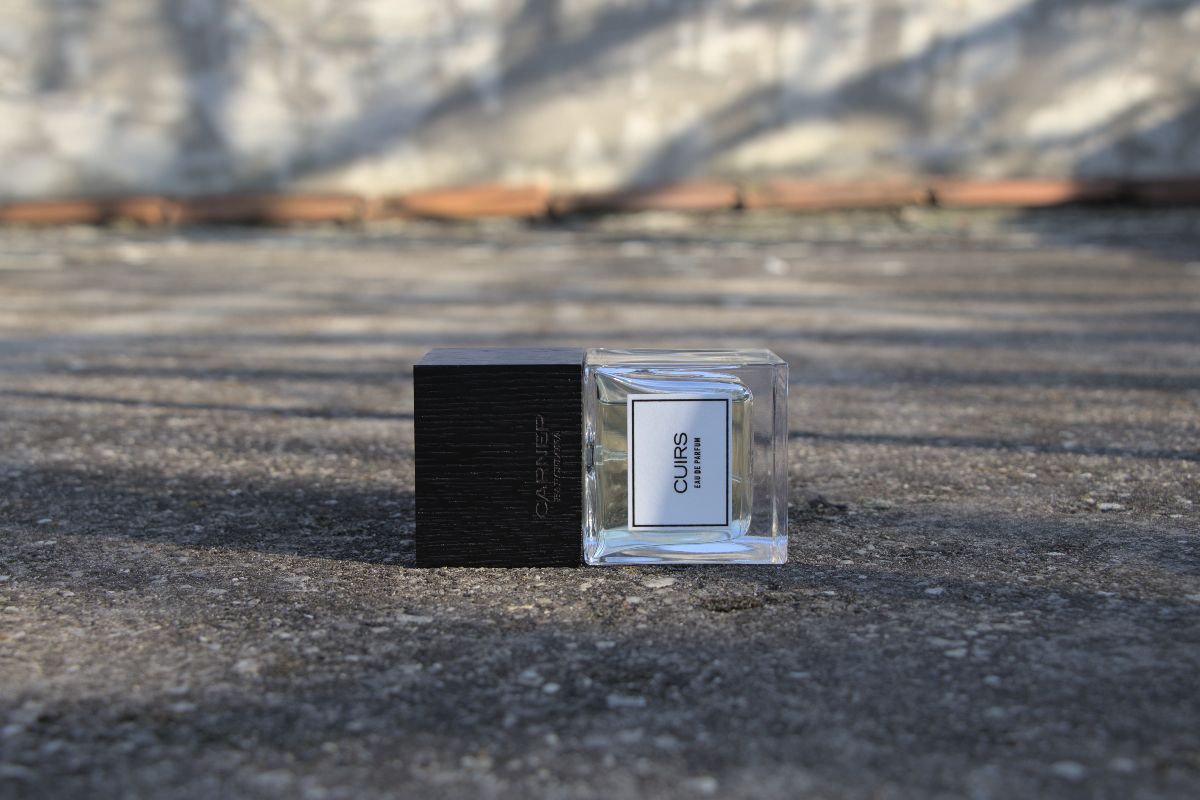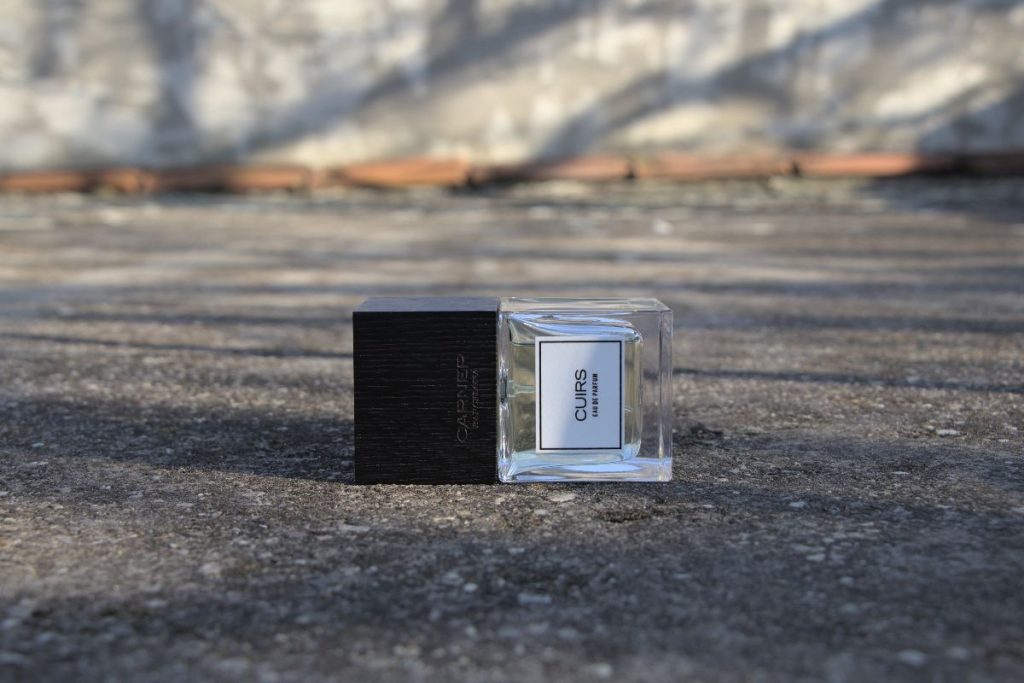 I find these types of reviews to be the simplest to write. Why? Because the fragrance is essentially a clone of a more popular perfume previously released by another brand.
As mentioned in the article, Nasomatto's Black Afgano DNA is evident in this composition, almost like a new fresh version of the original, and there is no denying this fact.
I love how Carner Barcelona did a great job of promoting this product, highlighting the house's history, the values of local leather artisans, and what it is trying to recreate in the form of scent.
But in the end, we're left with a more versatile and wearable clone fragrance. Is this a morally acceptable thing to do when so many other niche brands are doing the same thing over and over again? Just look at what Nishane, Parfums de Marly, and Xerjoff are doing and decide for yourself.
The only noticeable differences in Cuirs by Carner Barcelona as compared to Black Afgano by Nasomatto are the absence of green notes, musk accord, and a decline in performance.
Although Cuirs is a more affordable option in regards to price per ml, the ingredients used are not up to par with Nasomatto's, resulting in a synthetic scent that improves slightly in the dry down. For a niche company that claims to create perfumes using refined ingredients, a higher quality product is expected.
I'm not upset, but as a company that claims on its official website to create perfumes with the finest ingredients, I expect a higher level of quality.
In any other scenarios other than trying to find a more easy-to-wear replacement to the original creation for a more affordable price, this one is a hard pass, and should not be purchased without smelling it previously.
No matter if you have read or seen other reviews before this one that are overly positive, take my word that I would rather buy and wear Black Afgano 10 out of 10 times rather than this.
So, why do I own it if my opinion is like this? Well, since I wanted to try it out for so long, and got it in a swap, it was an okay deal. And, even with everything said and done, the fragrance is blended nicely, and currently has its place in my collection since I don't own Nasomatto.
Now, let's see in more detail what this perfume is all about.
Top Notes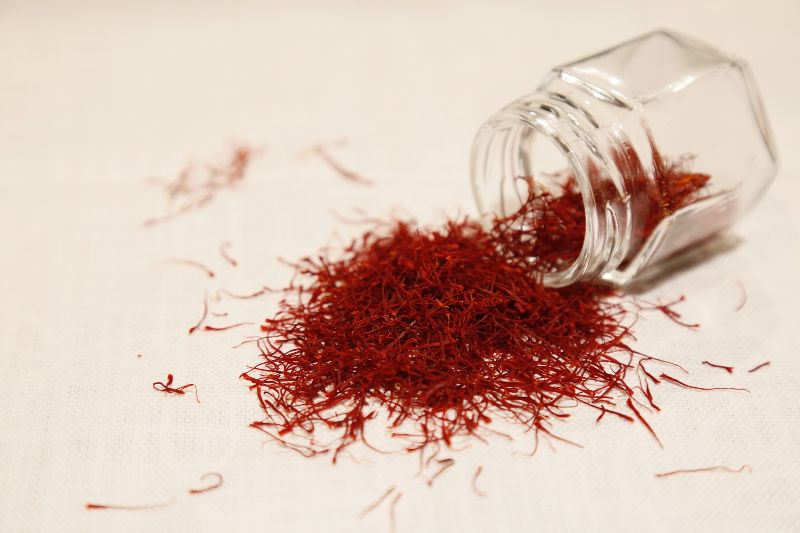 The fragrance opens with a spicy and dry scent. Saffron and a hint of cumin introduce the user to the fragrance, with cumin providing a wearable aroma rather than a body odor scent.
Those with a more experienced nose will detect the oud right away, which is a more western take on the note that is often divisive among fragrance lovers.
The scent is well blended, as expected from Sonia Constant, and despite the many listed notes, the fragrance is more straightforward than it appears.
Interestingly, the opening is the weakest point of the composition, but it improves as time goes by.
Heart Notes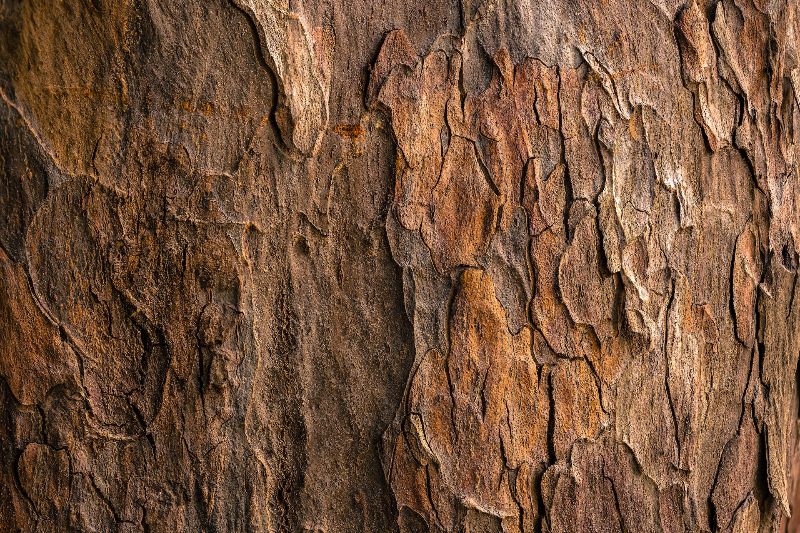 Violet
Australian Sandalwood
Texas Cedar
Indonesian Patchouli
In the heart notes, the fragrance starts to calm down. By this time, cumin is no longer present and the fragrance prepares the user for its woody base, where sandalwood, cedarwood, and patchouli take center stage along with saffron and oud.
Despite the name "Cuirs" (French for "leather"), I was disappointed to find that leather, one of my favorite notes, is almost undetectable.
Saffron attempts to recreate a raw accord, but the concentration of leather is so low it's almost unnoticeable. Why call your product "Leather" and then have it in such a low concentration?
Nonetheless, as the composition reaches the middle stage of development, it improves, and the mix of four different woody aroma chemicals with spicy top notes creates a pleasing fragrance.
As a fan of woody fragrances, I found it to be more wearable than expected. What about the base, is there a twist or saving grace? Let's find out.
Base Notes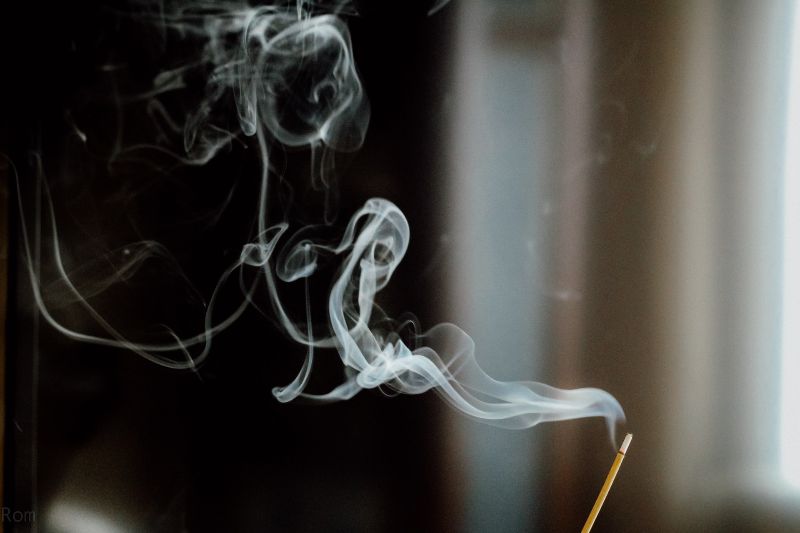 Venezuelan Tonka Bean
Cistus Absolute
Musk
Oud
Indian Nagarmotha
Amber
Leather
You might have come across the term "unfulfilled promises" before, where a product, movie, or fragrance, for instance, is hyped up but fails to deliver on its promises.
However, I am pleased to say that despite some issues I have mentioned earlier, Cuirs actually performs well in the dry down.
While I strive to maintain an unbiased approach in all my reviews, I think most people will find this fragrance suitable for wear during the colder months.
It may not be the perfect scent for me, considering the high standards I have and the numerous perfumes I have tried over the years as a fragrance enthusiast. But that doesn't mean it won't be a great option for you.
Keep your expectations moderate, disregarding the official note listing, and you might find that this smoky, woody, and musky base with dry amber is right up your alley.
Note that lovers of deep and rich leather fragrances should look elsewhere, as Indian Nagarmotha in this composition is essentially a cypriol molecule that has a sweet, incense, and woody aroma.
Performance
The fragrance performs adequately but not exceptionally. It is important to note that this is not a negative aspect. Sometimes, a moderate performance is preferable when the composition is heavy.
Compared to Black Afgano, which can become overpowering quickly, Cuirs excels in this regard if you ask me.
You can expect the fragrance to last between 6 – 8 hours with a noticeable scent trail that will invite people into your personal space rather than overwhelming them with an overpowering fragrance.
This is the only aspect I personally wish Nasomatto had less – the heavy performance, which I am not a fan of.
LONGEVITY: 6 – 8 hours
PROJECTION: Moderate
SILLAGE: Moderate
Target audience and compliments
Marketed as a unisex fragrance, yet I do believe that it does lean more on the masculine side. Spices and dry woods are typically favored by men.
However, this should not discourage women who enjoy such scents from trying it for themselves.
Regarding the compliments, I'm going to be honest with you and say don't expect anyone to compliment you besides the fragrance lovers, those who are familiar with "Black Afgano", recognize the similarities and may appreciate the scent which niche fragrance aficionados love.
AUDIENCE: Unisex
AGE RANGE: 25+
COMPLIMENTS: Low
When & Where
A genuine cold weather fragrance that is mild enough to be worn even on cooler spring days. I've discovered that rich, spicy/woody fragrances perform better during the evening.
For the best experience with this composition, I recommend wearing it to a nice dinner, business meetings, and more intimate nights out.
I suggest spraying 4 to 6 times around the neck area and a couple of sprays on your clothing to increase longevity and make your fragrance stand out from the crowd.
SEASONS: Fall and Winter
OCCASIONS: Leisure, Night out, and Business
ATTIRE: Smart-Casual, Evening wear
Uniqueness and value for money
This fragrance is not unique and lacks the high-quality ingredients one would expect at its price point. I obtained it in a trade for another perfume, so I am okay with its quality.
However, someone unfamiliar with its status as a clone fragrance might be disappointed with its lack of a strong leather note and its high price.
The value for money is average, and there are better options available within the Carner Barcelona line.
UNIQUENESS: 2/5
VALUE FOR MONEY: 7/10
Pros and Cons
Here are some better and weaker parts of this perfume:
Pros
A good beginners niche fragrance
Well-blended woody/spicy composition
Contemporary presentation
Affordable at discounters
Cons
Overly synthetic
A clone of Nasomatto Black Afgano
Where is the leather?
Average performance
Collection & Similar Perfumes
Cuirs is a part of the original Carner Barcelona 2010's "Original Collection" which consists of seven different perfumes:
SIMILAR PERFUMES
Conclusion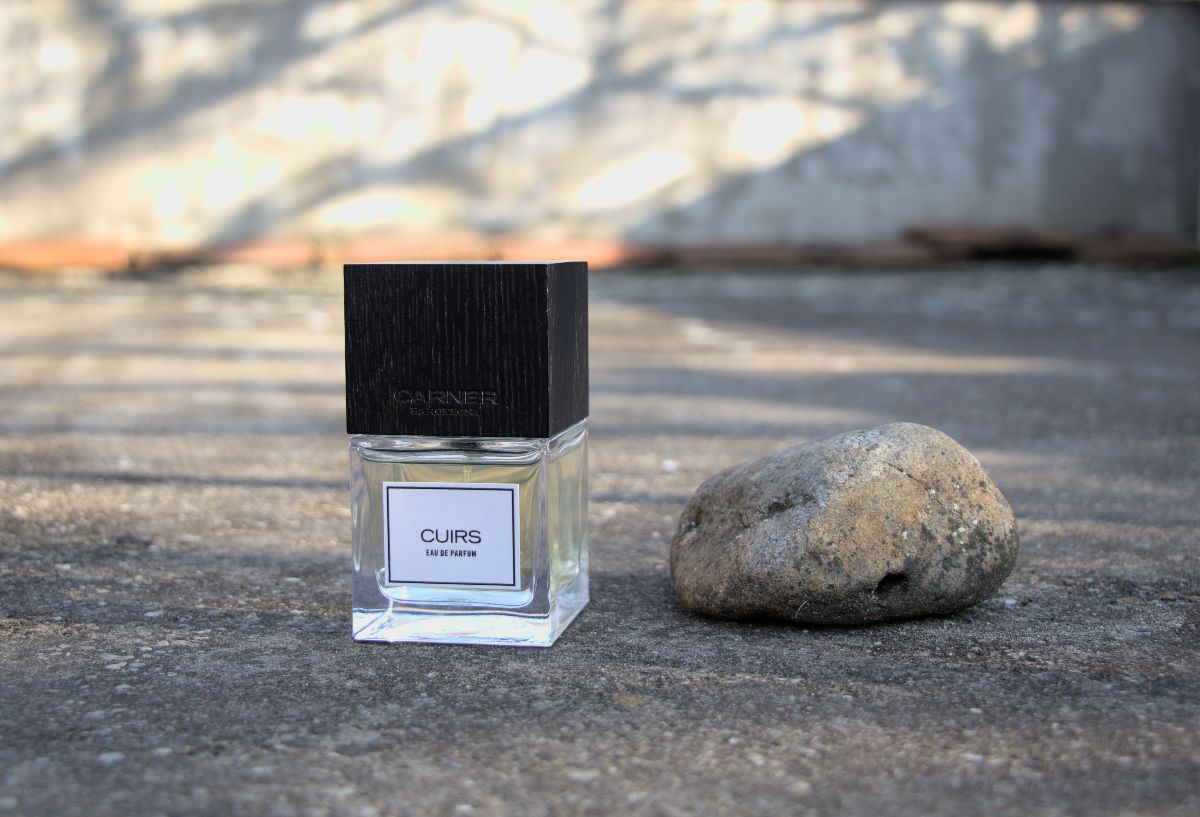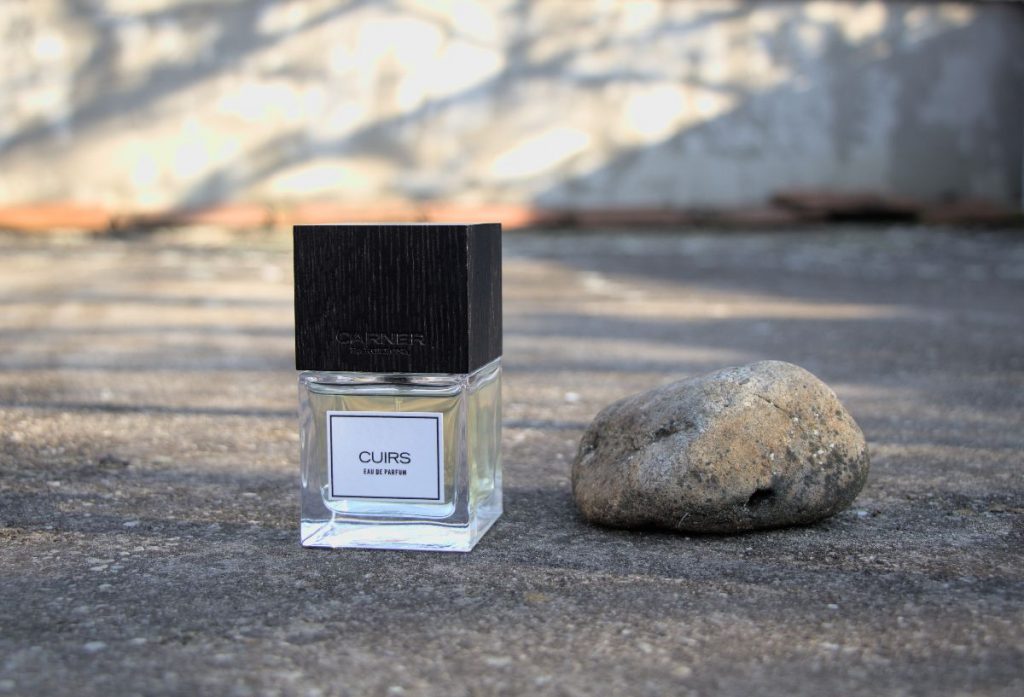 Cuirs, like many other "inspired-by" fragrances of Black Afgano, falls short in that it does not mention its main inspiration. Instead, it only offers a lighter and more transparent take on the composition.
While it is not a bad release, the question remains – do we need more inspired fragrances or do we want truly artistic creations in the niche realm? Personally, I opt for the latter.
If you're interested in trying this perfume, I suggest getting a sample or decant to determine whether it fits your preferences.
What are your thoughts about Carner Barcelona Cuirs? Have you tried it? Do you like it? Let's start a conversation and let me know in the comment section below.
In case you are in doubt about whether you should consider buying any fragrance, it's always good to take a look at Scent Grail's S.P.A. Signature Factor Guide.
It is easy to use and the most relevant perfume-buying guide on the web. This way, you can check out if a particular fragrance is worth checking out, and potentially find your signature perfume.
Scent Grail content is free for anyone to use without anything hiding behind the paywall. If you would like to help me do more great articles like this, you can donate via PayPal. Much appreciated.
Find out more Scent Grail articles about perfumery, check out top lists, and other helpful reviews via the links below:
REVIEWS
TOP LISTS
SCENT GRAIL LEARNING CENTER
Until next time, have a great time, and keep smelling like a million bucks!
Best, Marin!
#scentgrail #scentgrailtribe
Scent Grail on Social Media: Facebook | Twitter | Instagram | Pinterest
Your number one source for Holy Grail Scents.

– MARIN KRISTIC