Entre Naranjos by Ramon Monegal is an unisex citrus aromatic fragrance released in 2011, created by Ramon Monegal.
Inspired by the vibrant citrus groves of the Mediterranean and the verses of the famous Andalusian poet Antonio Machado, 'Entre Naranjos' is an ode to the orange tree featured in one of his poems.
As someone who has encountered numerous citrus fragrances in a similar vein, I must admit that as the years go by, it's become increasingly challenging to impress me.
Unfortunately, not all the fragrances I encounter can inspire me to write more about them than what they actually are.
I've known about this house for quite some time now, but I hadn't owned anything from Ramon until now.
Ramon Monegal Entre Naranjos in three words: EXPENSIVE – BASIC – GENTLEMANLY
Affiliate Disclosure: As an Amazon Associate I earn from qualifying purchases. Purchasing via provided links/banners comes at no additional cost to you. Scent Grail only recommends products and/or services that are insightful and helpful to readers. For more info please read Affiliate Disclaimer.
So, what happens when I sample something that doesn't ignite any emotions in me, but I still summon the strength to provide you with an honest opinion?
Discover the answer in this comprehensive review.
Fragrance Information
A fourth generation of the Monegal family, Ramon continues to carry on the family tradition by producing his fragrances in Barcelona, Spain.
The Monegal family's fragrance journey dates back to the early 20th century (1916) when Ramon's great-grandfather Ramon Monegal Nogués embarked on this aromatic journey.
Born into a world where scents were more than just fragrances; they were stories waiting to be told with Ramon's(born: 1951) first successful fragrance for Myrugia in 1979.
After almost 40 years of training and training even with famous Pierre Bourdon, Ramon released his first collection in 2009.
According to his interview for The Perfume Society: "He believes that 'maintaining that 'perfume can only rise to the level of art when accompanied by an absolute freedom of the creative mind able to create formulas and use proportions of ingredients unbridled by costs or marketing filters, and with artisan methods that are now returning to the forefront."
Until now, the House of Monegal has eight different perfume collections, each focusing on different notes, geographical locations, "fantasy" fragrances, and more.
Entre Naranjos Story
Surprisingly, the house of Monegal doesn't provide too much information about their products, and so is the case with this one as well.
Besides the typical short information brands usually provide journalists with, I have also found another piece of information about what a consumer should imagine when wearing "Between Orange Trees":
"Fresh southern air, full of vitality and joy. Air imbued with dew from the Orange Blossom combined with the freshness of Orange Peel against a background of Orange wood and Amber."
Last but not least, this creation was composed to celebrate the perfumer's 50th birthday.
The fragrance is available in 50ml and 100ml Eau de Parfum flacons starting from $155.00 up to $214.00.
Perfume Theme
A note from the brand: "To celebrate my fiftieth birthday and make it unforgettable for my guests, I recreated a courtyard of orange trees in blossom and imagined a light perfume with light and passion, inspired by the verses that the Andalusian poet Antonio Machado penned about an orange tree in one of his poems. My guests liked it so much that it ended up being the soul that gave life to my signature project."
Notes and Classification
PERFUME NOTES
Top notes: Green Mandarin, Orange, Spearmint
Heart notes: Neroli, Cedarwood, Cinnamon
Base notes: Amber, Patchouli, Vanilla
Perfume Presentation
If there's one thing I like the best about this product, it's the presentation, especially the gorgeous bottle in the shape of a whiskey glass with a non-removable cap that opens up like a flask.
The play of light and the yellow color of the liquid, reminiscent of sunlight dancing on the surface of citrus fruits, is captured 100% here.
This subtle but thoughtful detail reinforces the connection between the scent and its celebratory inspiration, followed by a yellow and black strip with the fragrance name that runs from the top to the bottom of the bottle.
Please note that the design of the strip has changed, and the bottles now come in reversed colors.
The heavy magnetic cap, made of a combination of metal and plastic, bears the brand's logo and engraved insignia, adding a touch of prestige to the packaging. The sprayer is just okay.
Unfortunately, since I obtained this fragrance in a swap, I don't have the cylindrical tin box. I have seen it in person before at one of Zagreb's niche perfumeries.
The new containers are black with golden and white motifs from the brand. All in all, it's a nice and distinctive presentation that I approve of.
My Experience With Perfume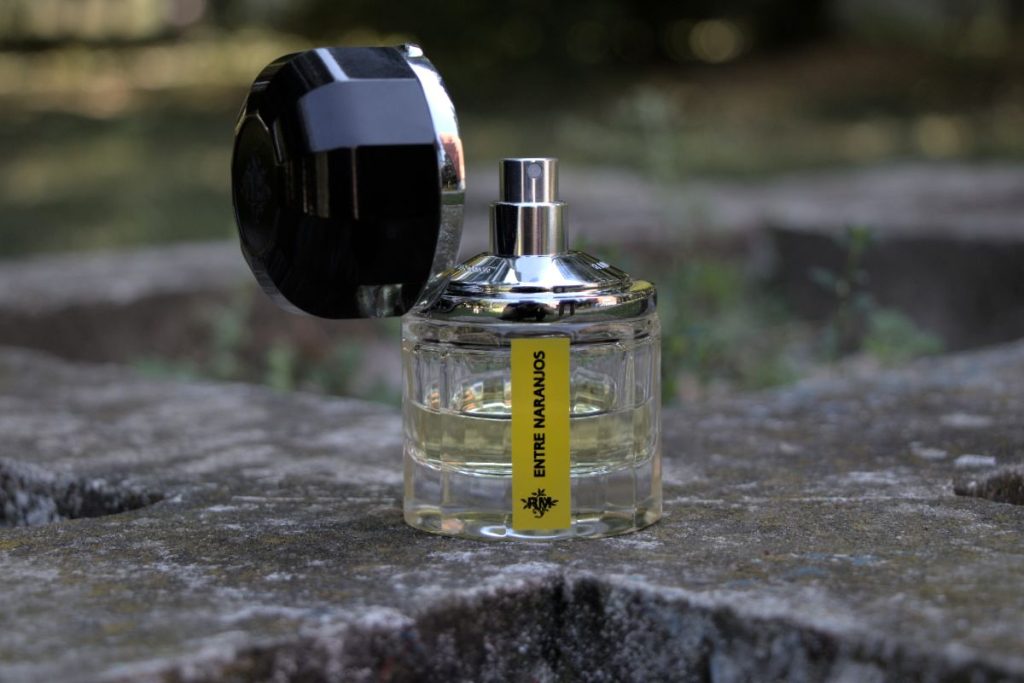 So, where do we begin with 'Entre Naranjos'? Well, let's start from the beginning. As previously mentioned, I obtained this scent through a swap with another fellow fragrance enthusiast.
I swapped it for a Serge Lutens scent that wasn't my style and also received Yves Saint Laurent's 'Body Kouros.'
As a fan of citrus fragrances that dare to be different, I have to say that I expected more. At the very least, I expected higher quality ingredients than those found in Hermes' 'Concentre D'Orange Verte.'
Speaking of Hermes, I must also mention that this scent seems to draw heavy inspiration from Jean Guichard's creation. If it weren't for the basil note, it would be essentially the same fragrance.
The ingredients inside 'Entre Naranjos' seem to be on par with what you'd find in 'D'Orange Verte,' but at a higher price point. Why? Because it's considered 'niche.'
I'm quite sure that Monegal's collection offers much better perfumes, but creating something like this that smells like hundreds of similar fragrances raises the question: why?
I wore it extensively during the spring and summer, and I understand that these types of scents aren't meant to last and project like powerhouses, but it could have been better.
At least in the department of higher-quality raw materials. It's a safe blind buy, but do you really need another petit grain fragrance in your collection?
Top Notes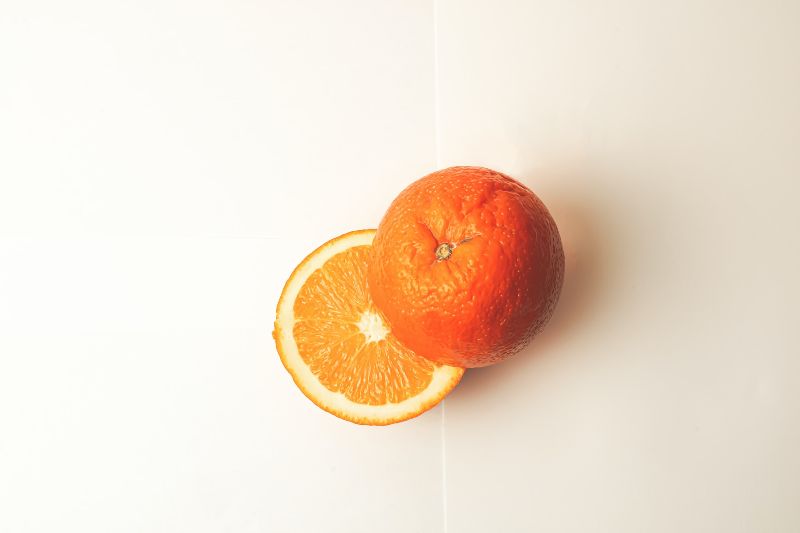 Green Mandarin
Orange
Spearmint
The top notes are what sell the fragrance, and that generally works in most cases.
Someone who is not familiar with this fragrance family will certainly be surprised by the realistic representation of the zesty and vibrant orange in the opening.
The composition is well-blended and represents the kind of natural scents one would experience while walking through an orange grove.
The orange is refreshing and balanced, thanks to the inclusion of neroli and petitgrain. It offers a deep and rich experience, yet it feels familiar and reminiscent of fragrances encountered elsewhere.
I also detect a candy-like orange quality during the opening minutes for some reason, which I personally dislike. However, this is a matter of personal taste. And, no, there's no mint whatsoever.
The fragrance remains linear like this for a couple of minutes until it begins to settle down.
Heart Notes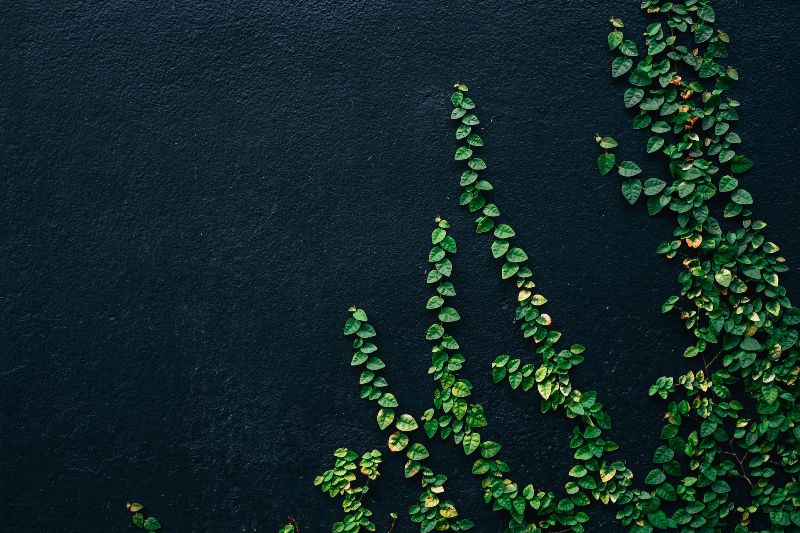 Neroli
Cedarwood
Cinnamon
Give it ten minutes and the fragrance starts to change. Nothing spectacular but thankfully, it doesn't stay completely linear.
Seeing that the cinnamon note is listed in the heart notes, I was surprised to see that it is nowhere to be found here.
A note that would give it an additional spicy kick and make it take another route to differentiate it from the rest.
The initial burst of aromatic florals and fresh citruses continue to play the role with additional greenness and bite from petitgrain and neroli.
A truly refreshing combination of familiar notes that are hard to dislike.
Base Notes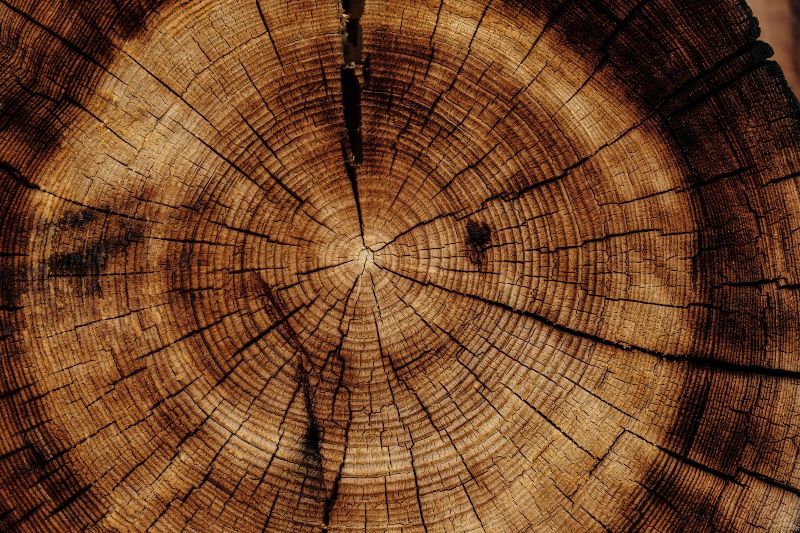 Oh, I wish we got something more in the dry-down. By just looking at the full list of notes, there was a bigger potential here than what we ultimately got.
Just imagine if the orange from the top was mixed with mint that joined the cinnamon in the heart notes.
Unfortunately, what we got at the end is reminiscent of aromatics and citruses sitting atop the white musk and a clean patchouli that smells like it lost all of its personality.
Ultimately, a nice experience that is enjoyable and kind of dull, to be honest.
Performance
I'll give Entre Naranjos a pass regarding its performance since not many fragrances of a similar genre perform much better than this.
On a hot day, I get anywhere between 4 – 6 hours with moderate projection at best. Although the dry down is disappointing, the aromatic and citrusy aspects persist for most of the time, which is good.
As for the sillage, anything beyond the first 30 minutes is probably a better-projecting skin scent, which is great if you want to refresh yourself with something in the morning before leaving the house.
LONGEVITY: 6 – 8 hours
PROJECTION: Low – Moderate
SILLAGE: Poor
Target audience and compliments
Although citrus perfumes can be worn by anyone, I do feel that this one leans more towards the masculine side.
The florals here are not your typical floral notes like rose and jasmine, which means they will probably be better suited for men.
Since this is a timeless composition, it does not come with an age restriction. If you love it, you can wear it.
In all my years in this hobby, the fragrances that have garnered me the most compliments have been citrus aromatics.
The main reason why no one seems to get any sort of feedback with this one is because of its low projection and sillage. That's a shame since, despite everything said before, it is a likable fragrance.
AUDIENCE: Unisex
AGE RANGE: 20+
COMPLIMENTS: Low
When & Where
To get the most out of this fragrance, I recommend wearing it during the warmer days of spring and summer.
Primarily a daily signature fragrance that wouldn't be out of place even at night, but it's probably better to opt for something else for evening wear.
It's also an office-friendly fragrance that won't offend anyone with its light projection and pleasant sillage, making it suitable for professional settings.
If I had to choose perfect scenarios for wearing it, it would be during a summer vacation, walks in nature, and casual bicycle rides.
SEASONS: Spring, and Summer
OCCASIONS: Business, Leisure, and Sport
ATTIRE: Casual Chic, Business Casual, All-White Ensemble, Beachwear
Uniqueness and value for money
You've probably guessed it, and you likely already know what this part of the review is going to be like. It does smell like what the brand's marketing is trying to convey, and it smells nice.
But is it unique? No, it's not, and you can find better options at a much lower price point. It's only recommended for fragrance enthusiasts who are yet to purchase their first fragrance of this kind, which they probably did a long time ago.
Similarly, the value for money is quite low, and I cannot recommend purchasing this one without thoroughly testing it first. While the presentation is quite nice, we don't buy perfumes just to look at them.
UNIQUENESS: 2/5
PRESENTATION: 4/5
VALUE FOR MONEY: 5/10
Pros and Cons
Here are some better and weaker parts of this perfume:
Pros
Realistic representation of the orange tree
Versatile signature fragrance
Great presentation
Cons
Lacks uniqueness
Expensive
Low performance
Collection & Similar Perfumes
Entre Naranjos by Ramon Monegal is part of the 'Essentials' collection, which includes five other perfumes. If you liked this fragrance, I also recommend checking out the other fragrances from the same collection:
SIMILAR PERFUMES
Final Words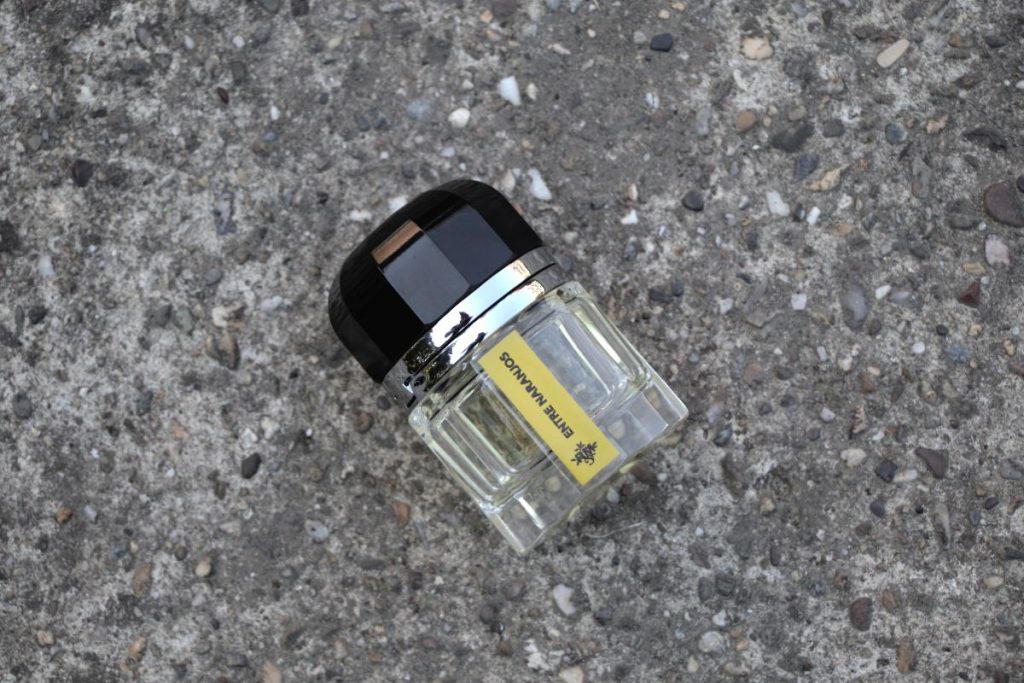 Not everything I review can be a superstar, and that's just the way it goes. Not every piece of music is meant to be enjoyed for decades, nor is every new movie a masterpiece.
Entre Naranjos is simply an okay fragrance with its purpose on warmer days when you want to feel fresh for a couple of hours.
I hope you've gathered all the information you needed from this review before considering this perfume, enabling you to make a well-informed decision.
This scent hasn't received much hype and certainly isn't a hidden gem. It is what it is, and when I finish the remaining perfume in the bottle, I won't be returning to it.
What are your thoughts about Ramon Monegal Entre Naranjos? Let's start a conversation and let me know in the comment section below.
In case you are in doubt about whether you should consider buying any fragrance or not, it's always good to take a look at Scent Grail's S.P.A. Signature Factor Guide.
It is easy to use and the most relevant perfume-buying guide on the web. This way, you can check out if a particular fragrance is worth checking out, and potentially find your signature perfume.
PLEASE CONSIDER CONTRIBUTING TO SCENT GRAIL
If you enjoy my blog and want to help me continue creating content, there are several ways you can support me:
I am incredibly grateful for your support, as it holds tremendous significance to me. Your generosity enables me to persist in crafting content that celebrates the wonders of the perfume world and encourages others to start this beautiful journey. Your backing is truly appreciated, and I eagerly anticipate sharing more of my creations with you in the times ahead. Keep smelling great!
Find out more Scent Grail articles about perfumery, check out top lists, and other helpful reviews via the links below:
REVIEWS
TOP LISTS
SCENT GRAIL LEARNING CENTER
Until next time, stay humble, and keep smelling great!
Best, Marin!
#scentgrail #scentgrailtribe
Scent Grail on Social Media: Facebook | Twitter | Instagram | Pinterest
Your number one source for Holy Grail Signature Scents.

– Marin Kristic