What defines a modern masculine scent? Let's stop and think about this idea for a moment before we delve into the Dior Homme 2020 review.
Is it the predominantly woody scent trail that is often stripped down to its base, a trend started by none other than Hermes Terre d'Hermes back in 2005 that is finally starting to catch up just now?
Or, does it lie somewhere between the fuzzy citruses that are enveloped in ambroxan found in fragrances such as Dior's Sauvage, and Paco Rabanne's Invictus sweetness? Well, maybe the truth is somewhere in between, and interchangeable trends always seem to shift their winds where the masses lie.
Take it as you will, but rest assured that the 2020s will be marked as the decade of approachable, and safe woody scents, moving away from the "blue scent" trend in the 2010s.
Dior Homme 2020 in three words: ALLURING– VERSATILE – BEWITCHING
Affiliate Disclosure: As an Amazon Associate I earn from qualifying purchases. By purchasing via provided links/banners comes at no additional cost to you. Scent Grail only recommends products and/or services that are insightful and helpful to readers. For more info please read Affiliate Disclaimer.
Don't have the time to read the review right now? No worries! Here are my 5 quick takes:
Latest generation masculine trendsetter
One of the best compliment-getting all year round signature fragrance
Created by Francois Demachy in 2020
Great value for money
Lacks true development
In Scent Grail's review of Dior Homme 2020, I'll guide you with my experience wearing this perfume, all the controversy this reformulation had in the fragrance community, and whether should you stick with the iris-based 2005 original release.
Brand and Perfume History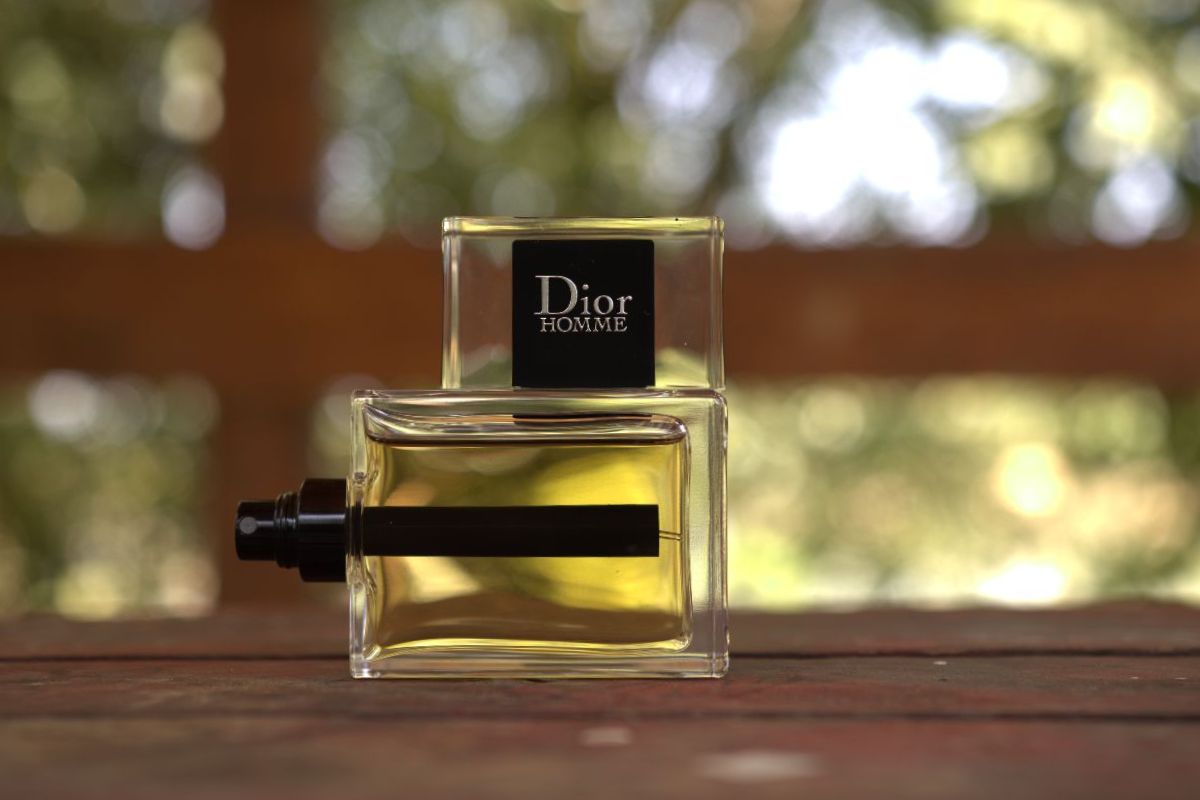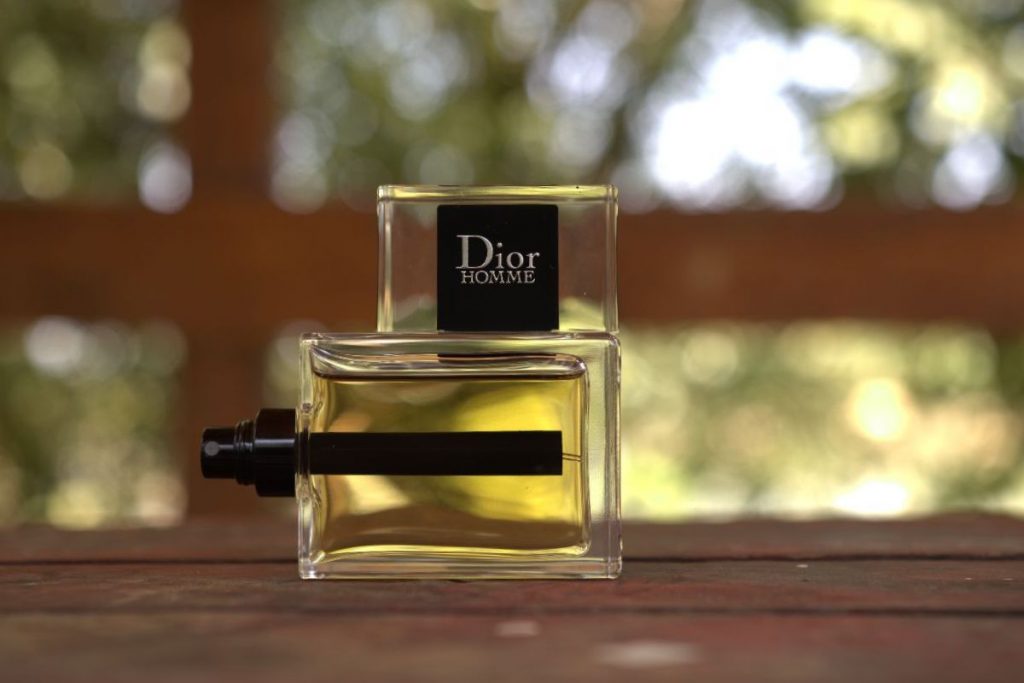 The house of Dior was founded by the late Christian Dior more than 70 years ago in Paris, France. In February 1947, Christian Dior launched his first fashion collection for Spring–Summer 1947 named the "New Look".
Christian Dior Parfums branch was established in 1947 or 1948, and the first perfume they ever released was the popular Miss Dior.
Eau Sauvage, Fahrenheit, Dior Homme, and Sauvage have been the major players and trend shifters in men's perfumery, and are all still available on the market.
Today, Dior is owned by LVMH and controlled by French businessman Bernard Arnault(also a chairman of LVMH). Their wide variety of products is sold throughout retail stores worldwide, as well as through Dior online store.
Read more about Dior's brand history here.
Dior Homme 2020 History
The in-house Dior perfumer, François Demachy wanted to redefine masculine sensuality with woody, warm, and sensual notes and accords to achieve a controlled strength by shaping the fragrance in the much more tender wood notes.
According to François, this is a fragrance overdosed with carnal woody notes, and it represents a return to the basics: classic and simplicity. It is clear, clean, gentle, and woody but also slightly sweet, and wears like a second skin.
If you have been following the release and the first couple of months since the release, you have probably noticed how sour the reception of the general fragrance community which would have been completely absent if this fragrance was packaged under a different name and bottle.
Dior's decision to "cut" the original, still available, under the name Dior Homme Original was 100% because of financial reasons.
The whole choco-iris DNA was and still is a niche territory to the general population, and it was either to completely discontinue the line, or make something new, and keep the fantastic flankers alive.
Truth be told, most of the people that like the original are probably like you and me, fragrance enthusiasts, but the rest, I'm not so sure about.
Like it or not, the fact is, Dior Homme has undergone a reformulation to the point where the old scent is nowhere to be found in the new bottle.
Dior's choice of making Robert Pattinson the new face of their pillar fragrance has to be one of the smartest moves I have seen in recent years.
The actor has moved on from the Twilight movie years and like the latest Dior fragrance, redefined himself as one of the best male actors in recent years.
In the interview for Esquire, Robert said "Before I started working with Dior, the house always seemed like such an untouchable icon of style, but over the years of being involved with the company I've seen that the people who work there have such a warmth. Everyone has always been so approachable and friendly and leaves such a great impression when you visit. That's probably why it has accrued such an illustrious history."
No wonder he accepted the role of the leading face for the Dior Homme line which he represents since 2013.
Perfume Theme
Dior's official blurb: "Dior Homme Eau de Toilette is intriguingly powerful and appealingly fresh.
Dior Homme redefines a new, masculine sensuality with its composition of smooth and raw wood. In the heart notes of tender wood lies the virility of Atlas Cedar embracing the enveloping warmth of Haitian Vetiver tinged with spices. The wood is chiseled in-house at Dior.
Dior Homme conveys all the facets of modern masculinity. A man, yes, but a man of many nuances: confident in both his strength and his tenderness.
Dior Homme Eau de Toilette's bold scented trail leaves a sensual imprint."
Perfumer's words: "This new Dior Homme has an unmistakably virile signature that does not prevent it from developing tender, sensual accents. It basically draws the portrait of a modern man."
François Demachy, Dior Perfumer-Creator
Notes and Classification
PERFUME NOTES
Top notes: Pink Pepper, Bergamot, Elemi
Heart notes: Atlas Cedar, Cashmere Wood, Patchouli
Base notes: Haitian Vetiver, Iso E Super, Musk
Perfume Presentation
The main difference between the old rectangular Dior Homme bottles and the latest one is in the fragrance name placement which is found inside the cap(new bottle), instead of on the bottom part of the glass bottle(old version).
Suffice it to say, I like the new redesign much better, and in my opinion, it makes it much more luxurious than before. Just keep in mind if you are shopping for the old "original" version ask the shop assistant for that version specifically since the boxes look almost the same.
Thankfully, Dior has made it somewhat easier to distinguish between the "original" and "homme" fragrances found just under the Dior Homme name on the box. Still, with a little caution, the potential mistake should not happen.
As it's usual with the Dior sprayers, they are one of the best on the market, wide mists just can control. Due to the potentially high chance of this fragrance being faked, I only recommend buying it from high-end retail shops, or safe fragrance discounters.
When all things are considered, there's nothing to not like about Homme 2020 visual presentation. The now-iconic bottle will be as modern in hundred years from now as is it is today. French style and, luxury in the nutshell.
My Experience With Perfume
Now, let me touch on the topic of bashing the Dior Homme 2020, and all the unfair negative reception it did receive. I'm glad that recently more and more people have realized how actually great this one is.
If you are someone who is just looking for a great, whole-year daily perfume you can wear any time you like, skip this section, and go straight to the top notes. Otherwise, here's what I think about all this mess Dior got itself into.
Fact number 1: Dior Homme 2020 is a great release that will define this decade as one of the most approachable designer-level fragrances that due to questionable Dior's marketing decisions shouldn't have been released as part of the Dior Homme line. The whole idea of compliment-getting woody scents is starting to catch up. Just remember that even the great Terre d'Hermes was not praised all that much in the first couple of years, and now is considered probably the best modern men's release of all time.
Fact number 2: We have been blessed with the 2005 original, and enthusiasts who like the whole metrosexual idea of smelling somewhat like the lady's makeup purse can still purchase this perfume. As for me, due to the low performance, I prefer the Intense version and the 2020 reformulation of Intense as well which is much better than the formulations from 2014 – 2019.
Fact number 3: If you choose to ignore it now, once it gets reformulated, you will have to pay a much higher price for something you could easily get around 100$ right now. Get it while the first formulation is still available.
While I could have gone much more into the whole rabbit hole of why DH 2020 is a worthy release, and why sometimes it is alright to live in the present while remembering the past, on the top of my head, these were the three most important facts I believe are worth mentioning.
On the first sniff in early 2020, I also joined the whole "I don't like" and "what was Dior thinking" bandwagon, but I was wrong, and I was wrong to the point that I prefer this scent more than the original itself.
How is that possible? Dior Homme Intense is one of your favorite scents of all time, and you prefer this one instead of a 2005/2011 masterpiece?
Yes, and here is why. I would be probably crazy to say after almost 15 years in this hobby that simpler compositions attract my attention more than something groundbreaking. Well, yes and no.
The issue I have with the original is the dreadful performance which seemed to get weaker with each formulation, and no, I do not prefer performance over the scent itself, but what I do want is to be able to smell the scent I'm wearing after an hour or two of application.
I'm yet to try the "original" edition from 2020, but until then, I'm keeping my reservation about the things I've said earlier.
Now, with an open mind, and the fact this is a whole new scent, let me tell you why should you have this perfume in your perfume collection.
Top Notes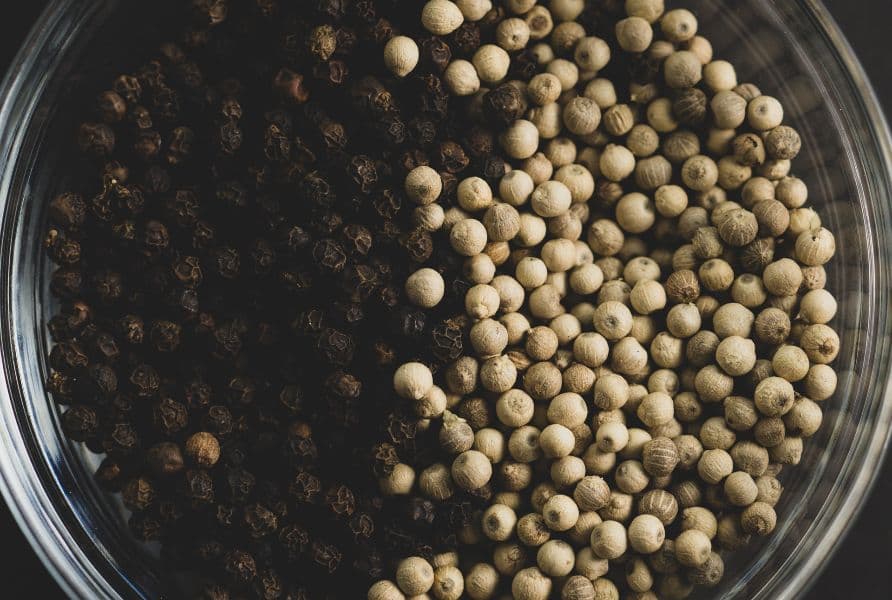 Pink Pepper
Bergamot
Elemi
One thing I like the most about Dior is their access to higher-quality ingredients. In my article about the best designer perfume brands, Dior finished at the number one spot, mainly because of the fact they offer something for every, masterfully crafted with fine raw materials.
Yes, the Dior Homme 2020 is a predominant aroma chemical composition, and that's not something strange in 2022. I might add that the opening is probably the most natural-smelling part of this fragrance.
The bergamot here is in the vein of Sauvage, natural, but different than the one found let us say in Montblanc Explorer. Also, a natural note of bergamot there, and surprisingly, an identical molecule is found also in Bohemian Lime from Goldfield & Banks fragrance.
The pepper accord cuts through the citruses, making it sharp, and interestingly, airy during the opening, and giving a scent a touch of coldness before the overdose of woodiness and ambery heart take the forefront.
Never overpowering, and always at the right amount of projection, the transition to heart notes is smooth and never feels like you as the wearing is smelling anything but clean, and masculine.
I always give a little chuckle and a decent smile when I think about the time when I held my nose so high in a way a "niche-head" would do and said, "I'm not wearing this chemical mess".
Funny times, and a nice way to see how things change. Oh, and yes, the opening reminds me a touch of Dior Homme Sport, and the Chanel Bleu de Chanel, but they are both different enough to have their own place and time.
Heart Notes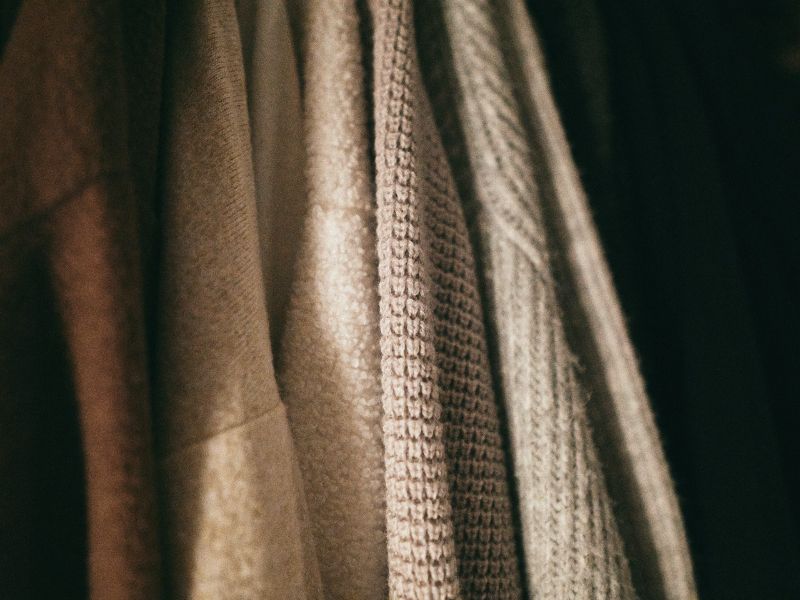 Atlas Cedar
Cashmere Wood
Patchouli
What surprised me about the middle stage was that not until I tried Dior Homme 2020 on my skin, the scent which resembles the aroma of the warm skin you get while being on the beach was not present at all.
All I got on paper strips were woods, citruses, and spices, and it just proves that the best way to test a perfume is directly on the skin.
The comparisons with Escentric Molecule Molecule 01 are dead on, but to get an idea of what creates this musky aroma in combination with pencil shavings coming from Iso E super, and cashmeran. Both molecules are present in high dosages here.
One molecule not mentioned in the official note breakdown which is definitely here is the ambroxan. The same one is used in Sauvage, and you cannot miss it.
A tried and true combination of mixing sensual woods and ambers in perfumery is not something new, and Demachy has included only the parts that create positive emotion, stripped from any harsher side parts.
Undoubtedly, the perfumer has struck the gold mine, and I wouldn't be surprised if we get a ton of clones or reimaginations of Dior Homme in the following years.
Base Notes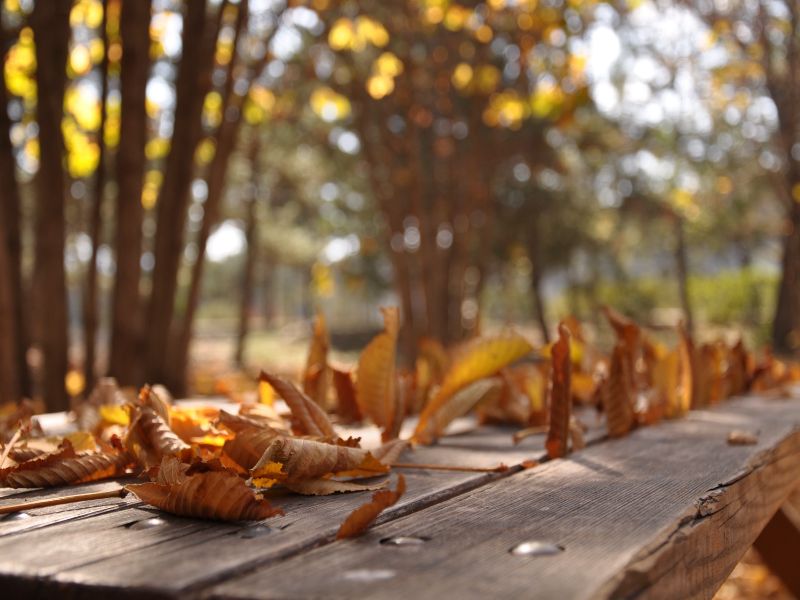 Haitian Vetiver
Iso E Super
Musk
The middle stage is where I feel this perfume is at its best. By the time the dry down is reached, what we are left with are soft traces of cedar and white musk, similar to that one in Dior Homme Cologne.
I do feel the presence of everything that came before in the opening and in the heart notes, but in a more subtle way.
Nonetheless, the fragrance stays enjoyable throughout the whole staying power and is not one of those that buys you on the first sniff, and everything goes downhill from there.
What could have helped the dry down to reach full potential might have been more prominent and full-bodied patchouli, semi-sweet vanilla, or even something such as ebony wood.
To my nose, Haitian vetiver is a note I easily recognize from the fragrances such as Lalique Encre Noire, and Dior Eau Sauvage Parfum but here, it is nowhere near prominent as in the beforementioned fragrances which makes it a much more wearable creation.
To some extent, I could easily see the newest Dior release as the spiritual successor to the beloved and discontinued Gucci Pour Homme 1.
While they are not the same perfumes, the whole woody idea runs through both scents, and I'm surprised that Tom Ford(Gucci's creative director at that time) still hasn't released something similar in his fragrance line.
Performance
Sometimes you have to trust your nose. I had the same epiphany with Montblanc Explorer as well. Dior Homme performs beyond the poor performance ratings it regularly gets.
The reason why some don't detect it might be the anosmia to Iso E super, cashmeran, and ambroxan molecules since the fragrance lasts well above 8 hours and projects above average until it gets skin scent at around the sixth hour.
Even if you go nose blind to DH 2020, keep using it, and I guarantee that with each wear you'll detect it more and more.
Target audience and compliment factor
Working in the office? You got it. Working outside? You got it. Working as the pilot? You guess it. Homme 2020 works anywhere and is a fantastic scent for anyone.
It works especially well in smaller collections where you just want to smell good, and not think about it.
Honestly, I was surprised at first by how well it garners compliments. Silly me, back then, I was still under the impression that it was just another bland release.
Now, when I think about it, the Iso E super, and ambroxan are the two most complimented molecules found in perfumery today.
The scent trail you leave is alluring, warm, musky, and something still new. The one compliment I remember the most was from one female coworker that smelled me across the room, and immediately came to me to ask me what is that sexy scent I'm wearing, and where could she buy it for her boyfriend.
Dress code and occasions
You probably know it by now, but let's repeat. Except for some specific scenarios such as the Christmas family dinner, or clubbing, I would personally wear it without any care in the world.
Jeans, suits, casual or serious look. Well, maybe not trainers since it does feel a little mature for that, but otherwise, go for it.
No doubt that versatility was the main focus behind the creation, and it is executed well and above expectations.
Uniqueness and value for money
As always, I try to be fair and stay within the middle ground when it comes to praising anything since the best judge of what suits our olfactive taste is the nose.
Since the trend of blue scents is here for more than a decade now, and Dior Homme has ambroxan 100% inside it, I do encourage you to test it before buying in case you have other similar scents in your collection already.
Another thing to consider is do you already own Molecule 01. If you do, go and test it. To my nose, the familiar cedarwood note from Molecule 01 dominates the composition, but I do think that this is an upgrade to the Escentric Molecule perfume.
Pros and Cons
Here are some better and weaker parts of this perfume:
Pros
A masculine perfume of the new generation
The new direction for the Dior Homme line
Compliment magnet
Super-versatile
Great value for money
Cons
The new direction for the Dior Homme line
Lacks true development
Collection & Similar Perfumes
At this moment, Dior Homme 2020 reformulation is a standalone fragrance in the Homme line, and the possible flankers as yet to come.
DIOR HOMME 2020 VS DIOR HOMME
Dior Homme 2020 is a woody spicy fragrance released in 2020, and Dior Homme is a woody floral/musk fragrance released in 2005. While being in the same fragrance line, the two fragrances don't resemble each other smell-wise whatsoever.
Here is my suggestion for what else you should check out if you liked this perfume:
Conclusion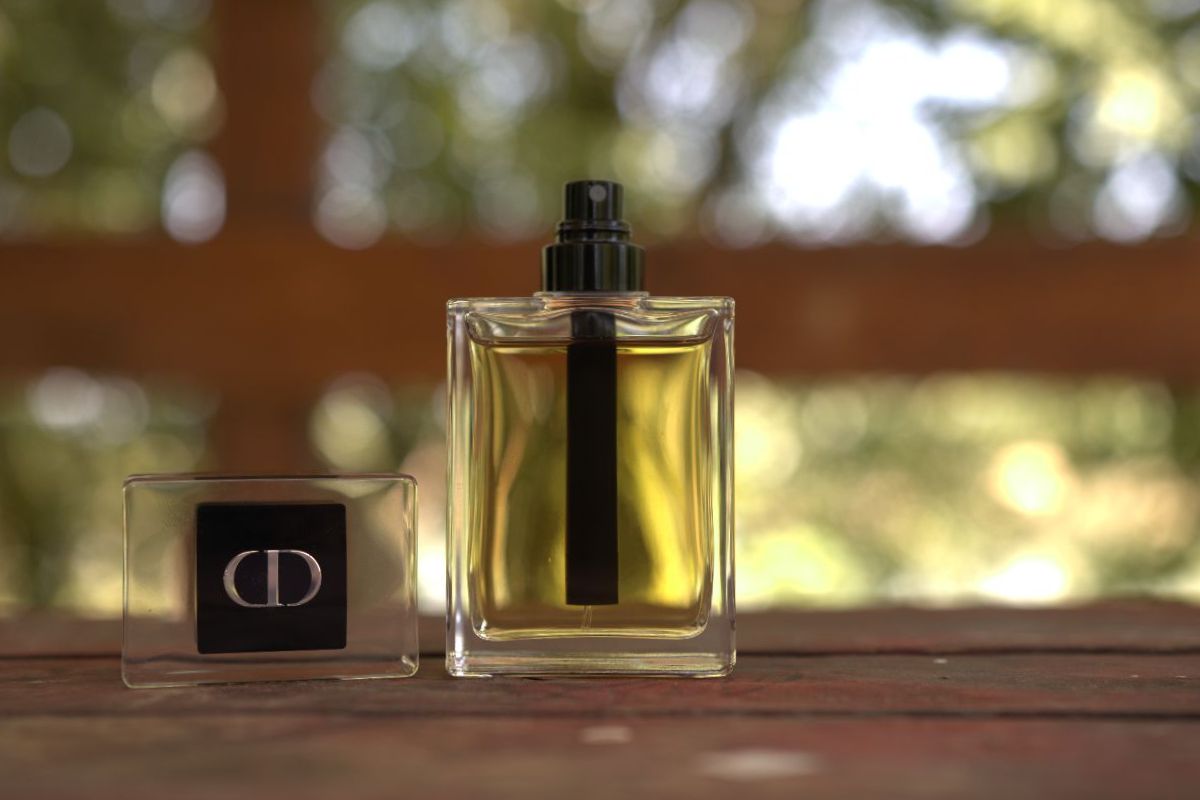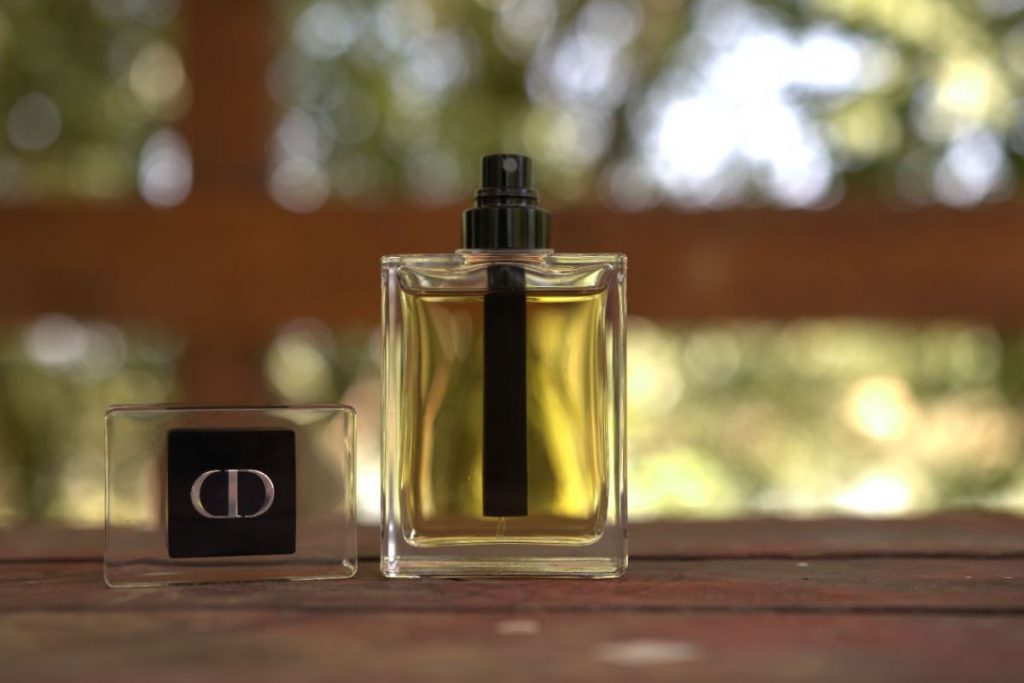 Initially, I placed this fragrance in the holy grail scent category but changed my mind in the end. I'll leave it to you to decide where this scent should reside.
Time will tell was I right calling it a future classic, and I do believe that we should look more into the present while remembering the past.
One thing that I'm certain about is that you should buy it, even in the smallest bottle while you can get a hold of the first formulation. You never know when your taste might change.
What are your thoughts about Dior Homme 2020? Have you tried it? Do you like it? Let's start a conversation and let me know in the comment section below.
In case you are in doubt whether you should consider buying this fragrance or not, it's always good to take a look at Scent Grail's S.P.A. Signature Factor Guide.
It is easy to use and the most relevant perfume buying guide on the web. This way, you can check out if a particular fragrance is worth checking out, and potentially find your signature perfume.
Find out more Scent Grail articles about perfumery, check out top lists, and other helpful reviews via links below:
REVIEWS
TOP LISTS
SCENT GRAIL LEARNING CENTER
Until next time, have a great time and keep smelling like a million bucks!
Best, Marin!
#scentgrail #scentgrailtribe
Scent Grail on Social Media: Facebook | Twitter | Instagram | Pinterest
Your number one source for Holy Grail Signature Scents.

– Marin Kristic